South Africa Islamic group issues edict that condemns homosexuality
A group of queer Muslims criticized fatwa in open letter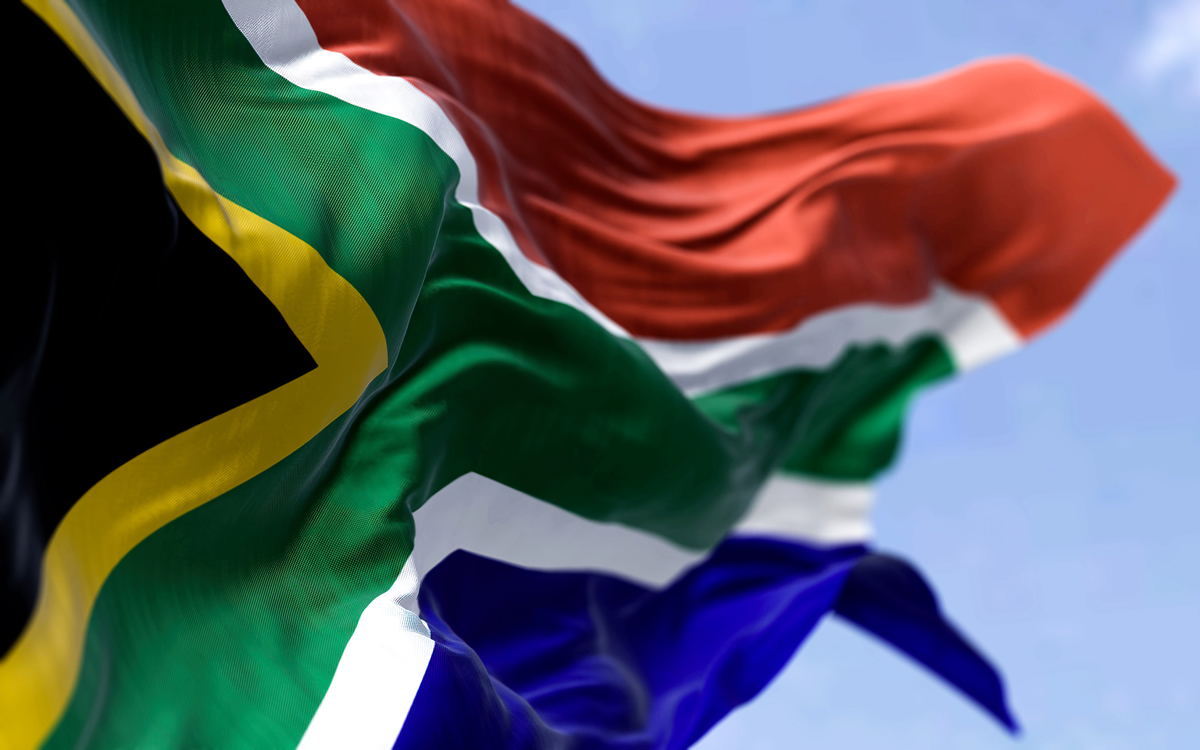 A group of queer Muslims in South Africa have rejected the South African Muslim Judicial Council's new edict that condemns homosexuality as sinful and unIslamic.
The fatwa the the South African Muslim Judicial Council issued earlier this month says any Muslims who are in same-sex relationships or engage in same-sex sexual relations will have taken themselves out of the Islamic faith. The South African Muslim Judicial Council has also called for excommunication or "takfir," with the punishment being death for any Muslim found to be a member of the LGBTQ community.
"As queer Muslim South Africans and allies we resist the fatwa unequivocally. The MJC is a self-appointed, unelected and entirely male body, save for the head of their Women's Forum, that does not represent the Muslim community on any democratic basis," reads a letter that 20 queer South African Muslims signed. "We remind the MJC that Section 9 of the Constitution forbids discrimination on the basis of sex, gender or sexual orientation, and applies to government and private parties. Section 15 provides for the recognition of religious legal systems and marriages that are not inconsistent with the Constitution. The rights of 2SLGBTQIA+ people under the South African constitution cannot be trumped by cultural or religious authority, especially the right to life."
"The MJC's fatwa amounts to hate in a context where the lives of 2SLGBTQIA+ people are already in danger. The fatwa is based on ignorance and reinforces oppression and injustice rather than supporting just, fair and equal rulings," adds the letter. "Moreso, the MJC and associated bodies, such as the Jamiatul Ulama South Africa, have published other articles and statements which incite hate against 2SLGBTQIA+ persons. "
The letter further notes that "2SLGBTQIA+ persons in South Africa are clearly protected by the Constitution and other laws. It is possible to be 2SLGBTQIA+ and Muslim."
As 2SLGBTQIA+ Muslims we live this combination daily. Our Islam is based on solidarity, critical love, care and kindness. For us, faith is about pursuing justice, fairness and equality. A discriminatory statement by the MJC does not and cannot invalidate our existence, or our right to life," reads the letter. "All people deserve to enjoy a life free from oppression and discrimination. Together we can dismantle oppressive institutions and build safe, affirming and kind spaces for 2SLGBTQIA+ Muslims and all persons."
The United Ulama Council of South Africa has since defended the MJC, citing that any demands for change in Quranic precepts go against the constitutionally-protected freedoms of beliefs and conscience.
"The Noble Quran recounts the story of the city of Sodom several times, condemning its inhabitants' immorality and specifically criticizing its men for going to men out of desire instead of women. The Islamic position on same-sex relationships is clear and unambiguous as articulated by the MJC edict. The Islamic perspective is also consistent with Judaic and Biblical perspectives as stipulated in the relevant sacred scriptures," said United Ulama Council of South Africa Secretary General MI Yusuf Patel.
"Moreover, the 2SLGBTQIA+ Muslims (queer Muslim South Africans) mischievously attempt to equate opposition to same-sex relationships with hate speech by stating that the MJC's fatwa amounts to hate in a context where the lives of 2SLGBTQIA+ people are already in danger," he added. "It surreptitiously attempts to augment its hate narrative by introducing its own presumption that if members of the 2SLGBTQIA+ are excommunicated from the Muslim community, the punishment for being excommunicated is death. This scare tactic is designed to equate repudiation of same sex relationships with hate incitement to cause harm. The clamorous and increasingly aggressive 2SLGBTQIA+ public discourse attempts to mute any voice of dissent and has become increasingly intolerant of those that are critical of same-sex relationships, as evidenced by both the responses to the MJC edict (fatwa)."
The MJC urged the Muslim community to display good conduct when dealing with non-Muslims belonging to the LGBTQ community, citing Islam teaches to hate the sin, not the sinner.
Daniel Itai is the Washington Blade's Africa Correspondent.
Pan Africa ILGA urges authorities to investigate anti-LGBTQ, anti-intersex murders
Sheila Lumumba's death in Kenya in April among cases cited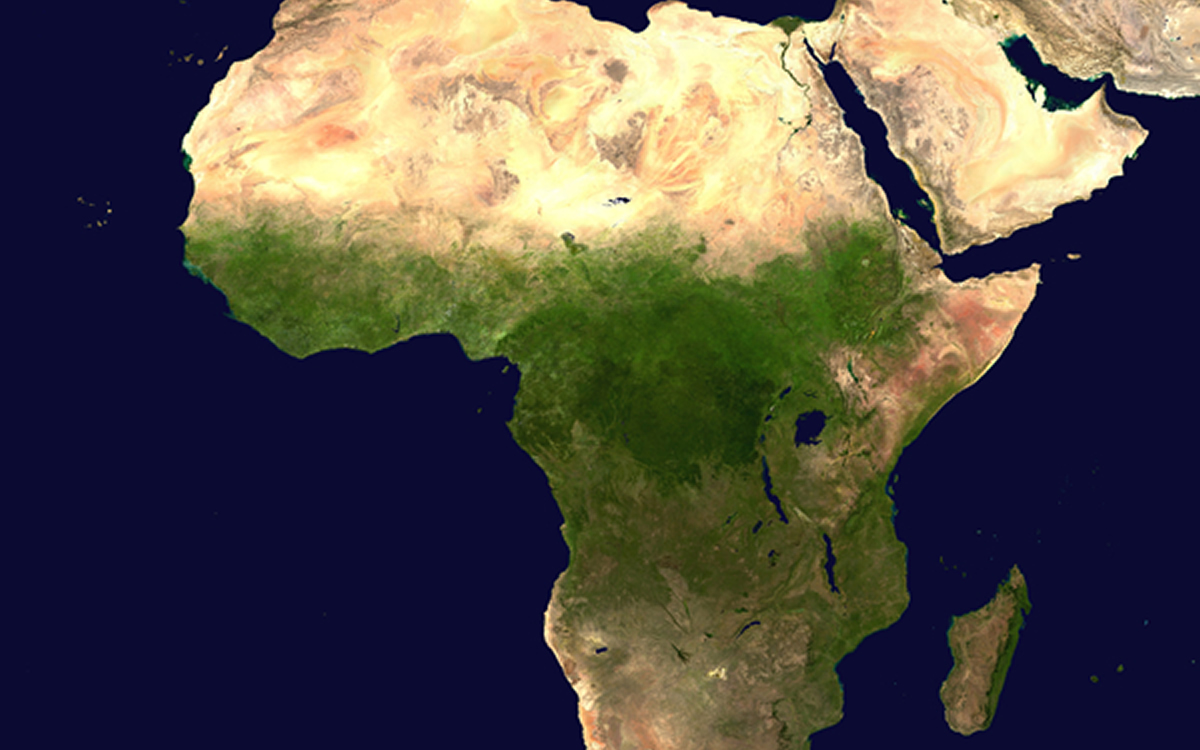 Pan Africa ILGA once again urged authorities across the continent to investigate the murders of LGBTQ and intersex people and to work to reduce violence based on sexual orientation and gender identity.
The organization — which comprises 268 groups that work for LGBTQ and intersex rights across Africa — in a report it issued in July noted a number of high profile murders that have taken place this year. They include Sheila Lumumba, a 25-year-old Kenyan woman who was murdered in April, Pinky Shongwe, a 32-year-old South African who was stabbed to death in March, and Obisike Donald Ibe, a 31-year-old doctor in Nigeria who was slain in January.
Lumumba, a lesbian who was reportedly targeted because of her sexual orientation, was raped before her murder. A South African court in April sentenced two men to life in prison for raping a 19-year-old lesbian woman in 2020
"LGBTIQ+ persons deserve to thrive without fear of being persecuted," said Pan Africa ILGA Executive Director Nate Brown. "The recent murder of Sheila in Kenya reflects the realities of the LGBTIQ+ community in Africa. It bears mentioning that unfortunately, these are not isolated incidents. They are part of a pattern of attacks, violence and murders against LGBTIQ+ persons across the continent."
Pan Africa ILGA board co-chairs Star Rugori and Barbra Wangere at the same time said the organization is in the process of developing a crisis reporting center that will document human rights violations against LGBTQ and intersex people in Africa and advocate for increased protections and respect for them.
"The inhumane violations and slaughter of LGBTIQ+ persons should prompt thorough investigations, aimed at prosecuting those responsible," said Rugori and Wangere in a joint statement. "Government needs to protect activists and the greater LGBTIQ+ community and to call a halt to the impunity that links this chain of vicious murders. LGBTIQ+ lives matter and should be protected at all costs just like the rest of our African citizens."
Bishop Sithembele Sipuka of the Catholic Diocese of Mthatha in South Africa during an interview with the Catholic Information Service for Africa said people who identify as LGBTQ or intersex should be treated with dignity.
"The most we can do, for now, is to grapple with it, to try and understand, and to see how to continue treating these people with the dignity that they have because, despite their sexual orientation, they are still children of God, they have the same dignity," said Sipuka. "I have known people, credible people, authentic people who are gay or lesbian, very intelligent, very integral people, very committed people, very loving people, and so it is difficult to say that there's something wrong with this one, you know because some of them really are in terms of integrity full of admiration, the way they are as a person that is difficult for me to condemn them, and say that there is something wrong with them."
Sipuka also touched the issue of marriage equality, which is usually a catalyst for homophobic statements.
"The process and teaching of the church so far is still that marriage is between a man and a woman, but on the other hand, it does not mean at all that we should despise or think of people who are gay and lesbian as any less than heterosexual people," said Sipuka.
I cannot say you can go ahead and get married because I don't have the mandate to do that. I do things on the mandate of the church. I am open to hearing more on how pastorally to deal with this matter. I am also open for it to be discussed theologically. In the end, the teachings about the church are always about love even exactly everything that they touch is about love," added Sipuka.
Landmark intersex rights law takes effect in Kenya
Activists praise Children Act 2022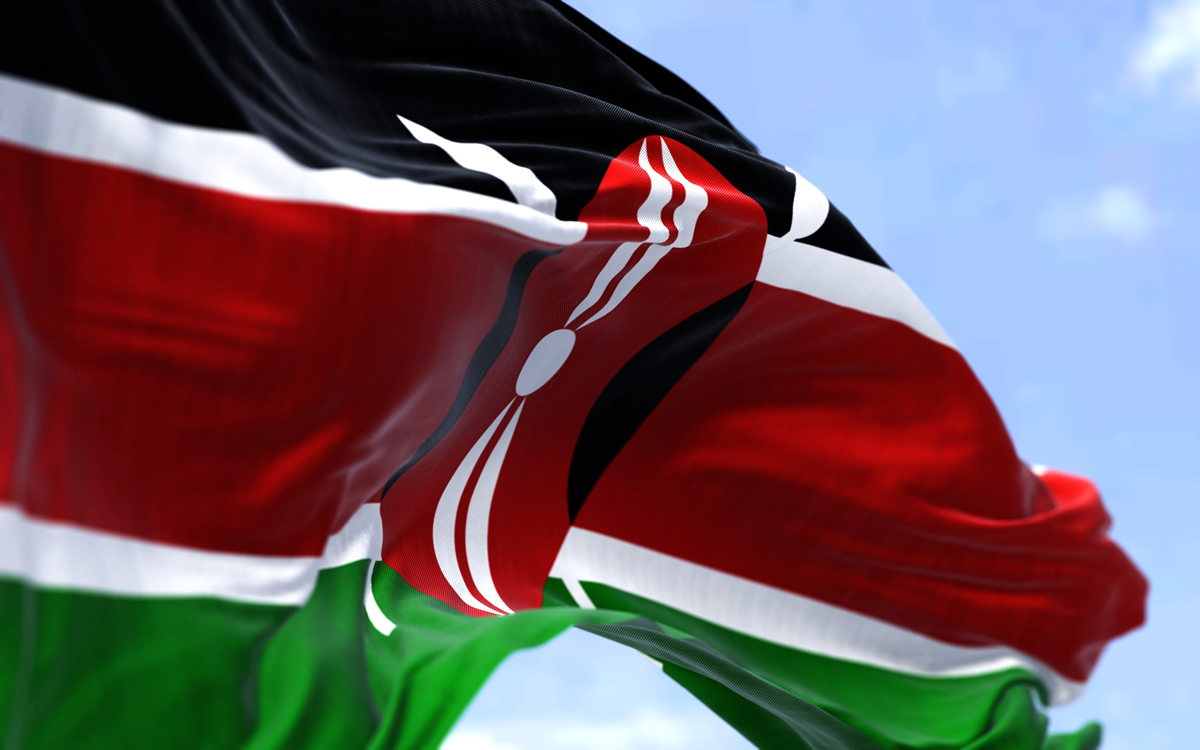 A new law that took effect late last month in Kenya has granted equal rights and recognition to intersex people
Intersex people are now recognized as Kenya's third gender with an 'I' gender marker in response to the Children Act 2022. Kenya is the first African country that has granted the intersex community this universal right.
The new law requires intersex children to be treated with dignity and have equal access to basic services like medical treatment and education, in addition to social protection services as a special need. It also requires the accomodation of intersex children in child protection centers and other facilities.
Courts are also required to consider the needs of intersex children who are on trial — including the calling of an expert witness — before they issue any ruling. The law further stipulates that anyone can be a foster parent without restrictions of gender, age or marital status.
It also protects intersex children from so-called sex normalization surgeries, and such procedures will only be done with a doctor's recommendation. Those who violate the law will face at least three years in jail and a fine of at least $5,000.
"This is a great and major milestone globally for Kenya. We are now way ahead and can teach our neighbors and the whole globe good practices," said Jedidah Wakonyo, a human rights lawyer and former chair of the Intersex Persons Society of Kenya.
The long journey for recognition started dramatically in 2006 when some human rights organizations petitioned courts about a detainee who had been accused of a violent robbery.
Authorities perceived the suspect was a man after police strip-searched him before he entered prison.
This followed numerous court battles by intersex people who demanded the right to recognition as another gender in their birth certificates.
Being denied birth certificates from the discriminatiory law that only recognized male and female genders further limited their access to national identity cards, passports and other crucial documents and government services.
The Births and Deaths Registration Act under the new law's Section 7 (3) "shall take measures to ensure correct documentation and registration of intersex children at birth."
Intersex people commonly have a combination of male and female gonads (ovaries or testicles) or ambiguous genitalia.
Wakonyo, who also chaired the Intersex Persons Implementation Coordination Committee and was named the International Court of Justice's 2020 jurist of the year, describes the law's enactment as a historic moment because of its comprehensive definition of an intersex person.
It defines an intersex child as "a child with a congenital condition in which the biological sex characteristics cannot be exclusively categorized in the common binary of female or male due to inherent and mixed anatomical, hormonal, gonadal or chromosomal patterns which could be apparent before, at birth, in childhood, puberty or adulthood."
Kenyan law considers anyone under 17 to be a child.
"Defining an intersex from a child's perspective while taking care of many aspects and not just the physical notion of being intersex is the best practice because in future they don't find themselves in the state of gender confusion between males and females like the current situation," stated Wakonyo.
This provision essentially protects intersex persons from being deprived of their constitutional rights of gender recognition under the country's Bill of Rights.
Veronica Mwangi, the deputy director at Kenya's National Commission on Human Rights, that helped secure the law's implementation, said it addresses issues for which the intersex community has been fighting for years.
"It is very progressive and we are glad about the gains because it provides for the existence of the intersex which all state actors have to accept. Full implementation is what we now need to focus on," she said.
The law took effect roughly five years after Kenya became the first African nation and the second country in the world after Australia to count intersex people in a Census. The 2019 survey showed 1,524 Kenyans were intersex.
Intersex rights groups had initially petitioned the courts for a total ban of surgeries on intersex children unless they were a medical emergency.
Wakonyo backs the provision for a doctor's approval on grounds that the surgeries will only be done "in the best interest of the intersex child, informed consent of the parents and the participation of the child depending on the age." Wakonyo and other activists say the relaxation of the requirements for adopting intersex children not only seeks to end the problem of neglect and abandonment but also the stigma that has left some to die by suicide.
The law safeguards adoptive parents' rights and parental responsibility and intersex children from child labor, online expuse and other forms of exploitation.
"Intersex children who are just like other children will no longer be killed at birth because of their gender ambiguity," said Wakonyo.
Despite the law's huge benefits for the intersex community, Wakonyo notes it is a "very significant foundation" for the group because gender-specific accommodations in social gatherings and facilities remain needed.
Another historic win for intersex Kenyans this year was the Kenyan National Commission on Human Rights' decision to hire an intersex commissioner.
"Dr. Dennis Wamalwa applied as an intersex (person), interviewed as an intersex (person), and the shortlist comprised male, female, and 'I' gender for intersex. He emerged (at the) top and his intersex friends and associates came to witness his swearing," stated Wakonyo, who also served as a Kenyan National Commission on Human Rights commissioner.
Uganda government forces advocacy group to shutdown
Sexual Minorities Uganda says NGO Bureau 'halted' operations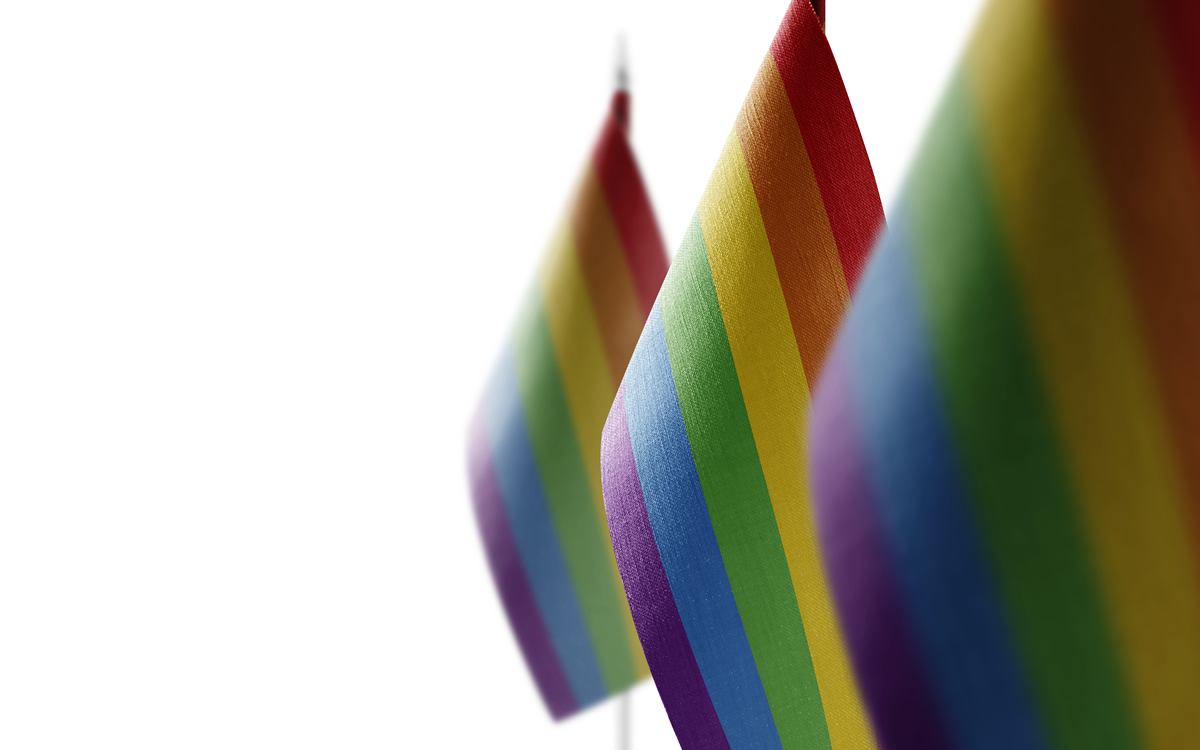 An LGBTQ and intersex rights group in Uganda says the country's government forced it to shutdown on Wednesday.
Sexual Minorities Uganda in a press release said Uganda's National Bureau for Non-Governmental Organizations, which oversees NGOs in the country, on Wednesday "halted" its operations "for non-registration with the NGO Bureau."
The press release notes current Sexual Minorities Uganda Executive Director Frank Mugisha is among those who submitted an application with the Uganda Registration Services Bureau in 2012 "for the reservation of the name of the proposed company," which was Sexual Minorities Uganda.
David Kato, who was Sexual Minorities Uganda's advocacy officer, was murdered in his home outside of Kampala, the Ugandan capital, on Jan. 26, 2011. A Ugandan tabloid a few months earlier published Kato's name and picture as part of an article that called for the execution of LGBTQ and intersex people.
The Uganda Registration Services Bureau on Feb. 16, 2016, rejected Sexual Minorities Uganda's application based on grounds that it was "undesirable and un-registrable" because it sought "to advocate for the rights and wellbeing of lesbians, gay, bisexual, transgender and queer persons, which persons are engaged in activities labeled criminal acts under Sec. 145 of the Penal Code Act."
Uganda is among the dozens of countries in which consensual same-sex sexual relations remain criminalized.
President Yoweri Museveni in 2014 signed the Anti-Homosexuality Act, which imposed a life sentence upon anyone found guilty of repeated same-sex sexual acts. The law was known as the "Kill the Gays" bill because it previously contained a death penalty provision.
The U.S. subsequently cut aid to Uganda and imposed a travel ban against officials who carried out human rights abuses. Uganda's Constitutional Court later struck down the Anti-Homosexuality Act on a technicality.
The Uganda Registration Services Bureau's decision to reject Sexual Minorities Uganda's registration application was upheld. Ugandan lawmakers in 2019 passed the Sexual Offenses Bill 2019, which further criminalizes homosexuality in the country.
"The refusal to legalize SMUG's operations that seek to protect LGBTQ people who continue to face major discrimination in Uganda, actively encouraged by political and religious leaders was a clear indicator that the government of Uganda and its agencies are adamant and treat Ugandan gender and sexual minorities as second-class citizens," said Sexual Minorities Uganda in their press release. "These further compromises efforts to demand for better health services and escalates the already volatile environment for the LGBTQ community."
Mugisha described the decision as "a clear witch-hunt rooted in systematic homophobia that is fueled by anti-gay and anti-gender movements that have infiltrated public offices aiming to influence legislation to erase the LGBTQ community."
Robert F. Kennedy Human Rights, which honored Mugisha in 2011, on Friday said it is "outraged by the utterly discriminatory and arbitrary decision of the NGO Bureau in Uganda to shutdown SMUG operations."
"This endangers the lives and rights of LGBTQ+ (people) in Uganda and shows the extent homophobia has permeated Ugandan authorities," said Robert F. Kennedy Human Rights in a tweet.
⚠️ We are outraged by the utterly discriminatory and arbitrary decision of the NGO Bureau in #Uganda to shutdown @SMUG2004 operations.

This endangers the lives and rights of LGBTQ+ in Uganda and shows the extent #homophobia has permeated Ugandan authorities. https://t.co/TT2ruLUrUI

— Robert F. Kennedy Human Rights (@RFKHumanRights) August 5, 2022
The Council for Global Equality, OutRight Action International and Pan Africa ILGA are among the other organizations that sharply criticized the Ugandan government.
"Very disturbing news out of Uganda," tweeted Pan Africa ILGA. "SMUG, one of the most influential LGBTIQ+ focused networks based in Uganda, has been suspended."
Very disturbing news out of Uganda. @SMUG2004 one of the most influential LGBTIQ+ focused networks based in #Uganda has been suspended. #StillWeShallRise https://t.co/LeZJ04hIJZ

— Pan Africa ILGA (@PanAfricaILGA) August 5, 2022
U.S. Mission Uganda on Saturday tweeted a link to President Joe Biden's 2021 memorandum that committed the U.S. to promote LGBTQ and intersex rights abroad as part of American foreign policy.
"We reiterate our support for those committed to ensuring all people are treated with respect and dignity and able to live without fear no matter who they are or whom they love," tweeted U.S. Mission Uganda.
We reiterate our support for those committed to ensuring all people are treated w/respect & dignity & able to live without fear no matter who they are or whom they love. See link for 🇺🇸 goals to protect human rights & end discrimination of LGBTQI+🏳️🏳️‍🌈 https://t.co/JJbmwcfcNY

— U.S. Mission Uganda (@usmissionuganda) August 6, 2022
Sexual Minorities Uganda, for its part, remained defiant.
"We shall be back," it tweeted.
We shall be back. #stillweshallrise pic.twitter.com/gpGMbeJyWv

— Sexual Minorities Uganda | SMUG (@SMUG2004) August 5, 2022