#OscarsSoStraight: Academy honors queer films but omits queer talent
Mixed bag of nominees as heterosexual actors playing gay win nods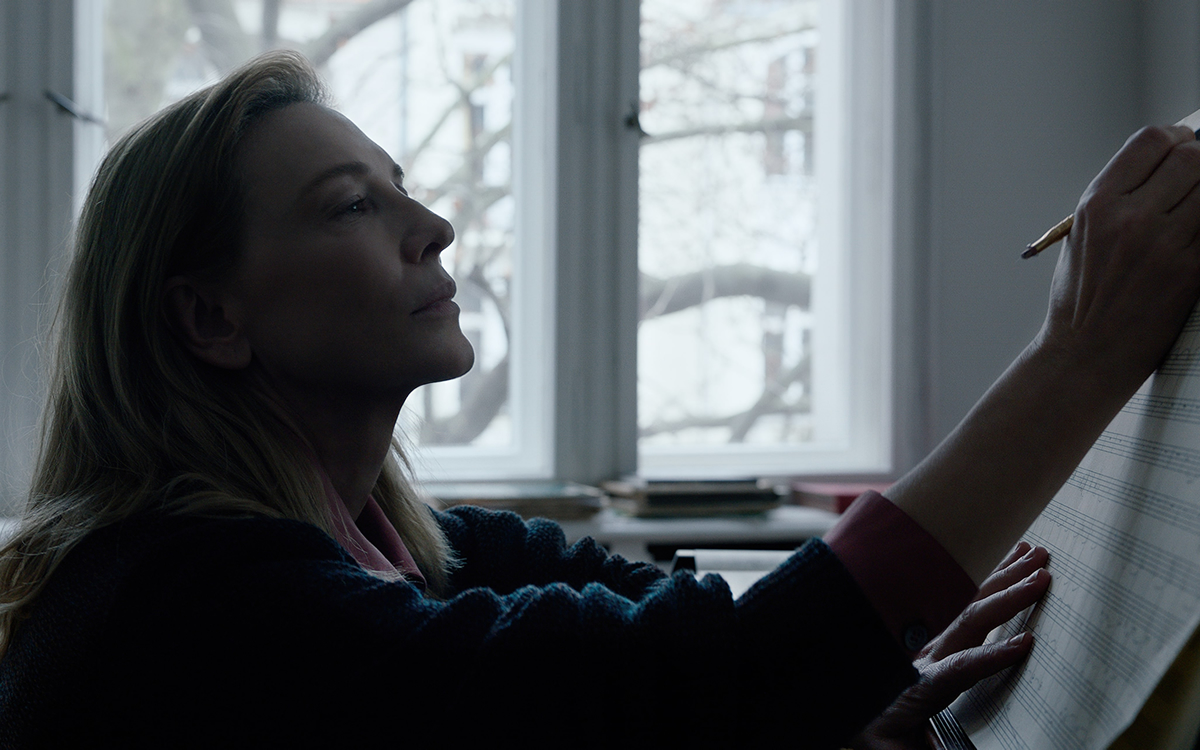 The race for Oscar — Hollywood's favorite sport — officially began Tuesday morning, when past winner Riz Ahmed and "M3gan" actress Allison Williams appeared on ABC's "Good Morning America" to announce the list of nominees for the 95th Academy Awards. As always, that list was mostly comprised of established favorites, boosted by the momentum gained from wins and nominations for other film awards, with a few inevitable snubs and surprises thrown into the mix just to keep things interesting.
From a movie-lover's perspective, the Academy's final ballot reflects a year that has yielded a better-than-average crop of films, even as post-pandemic box office numbers skewed away from the kind of "prestige" movies that usually win Oscars. With plenty of deserving front-runners among the nominees, cinema buffs will have plenty of worthy choices to root for when the Academy Awards presentation airs on March 12.
Looking at the nominations through a queer eye, on the other hand, there's not much to get excited about. But let's focus on the good news first.
Among the movies nominated for Best Picture, several include LGBTQ characters and storylines. In "Everything Everywhere All at Once," the popular indie sci-fi comedy that received the most nods (11) of any movie in the pack, the fate of the multiverse hinges on – among other things – a woman's ability to acknowledge and affirm her daughter's queer sexuality; the controversial but acclaimed "Tár" is built around Cate Blanchett's consummate performance as an acclaimed lesbian symphony director accused of sexual misconduct, and features numerous queer characters among the supporting cast; "Women Talking," Sarah Polley's powerful drama about victims of sexual assault in a Mennonite colony, includes a transmasculine character (portrayed by nonbinary actor August Winter) in a small but crucial role. In addition, "Elvis" was helmed by queer director Baz Luhrmann, who snagged a nomination as one of the film's producers; and "The Fabelmans" was co-written by out gay screenwriter Tony Kushner, who likewise gained a nod as producer as well as sharing a nomination for Best Original Screenplay with Steven Spielberg.
As for the acting categories, a handful of performers earned nominations for playing LGBTQ-identifying characters. Blanchett, in "Tár," is seen as a shoo-in for Best Actress; similarly, first-time nominee Brendan Fraser, whose "comeback" performance as an obese gay man consumed by grief and regret after the death of his partner in "The Whale" gained almost universal praise despite controversies surrounding the movie itself, is a strong contender among a slate of other first-timers in the Best Actor race. Stephanie Hsu, who portrays the above-mentioned lesbian daughter in "Everything," also became a first-time Oscar nominee, for Best Supporting Actress; lastly, though it might be a bit of a cheat, it's worth mentioning that "Everything" also depicts – quite memorably – versions of the characters played by Best Actress nominee Michelle Yeoh and Best Supporting Actress nominee Jamie Lee Curtis as [SPOILER ALERT] a same-sex couple in an alternate universe.
Other notably queer-inclusive films in the overall Oscar lineup include: "Close," directed by filmmaker Lukas Dhont, a Belgian coming-of age drama nominated for Best International Feature; "Glass Onion: A Knives Out Mystery," the comedy crime caper sequel that confirms the queerness of detective Benoit Blanc (played by Daniel Craig), earned writer-director Rian Johnson a nod for Best Adapted Screenplay; "Babylon," Damien Chazelle's ambitious ensemble drama about 1920s Hollywood, which was snubbed in the "major" categories but earned nominations for Justin Hurwitz's original score and its costume and production designs; and incredibly enough, "Top Gun: Maverick," which scored multiple nominations including Best Picture and Adapted Screenplay, makes the inclusion list through the involvement of queer ally Lady Gaga, who is co-nominated (with BloodPop) for writing Best Original Song contender "Hold My Hand."
While the inclusiveness in some cases could be perhaps described as marginal, at best, and none of the nominated titles are predominantly queer focused, it's still heartening to see a crop of widely varied films in which an LGBTQ presence is not only visible, but normalized, almost routine. That's a far cry from 2006, when the high-profile nominations and wins for "Brokeback Mountain" provoked outrage and outcry among industry old-timers. Progress has clearly been made.
Unfortunately, while the Academy has clearly become more comfortable with movies that allow queer people to exist on the screen at all, it's still prone to some of its old habits – and this year's nominations underscore the importance of keeping up pressure on the Hollywood establishment to prevent backsliding. In recent years, LGBTQ-themed films and out queer performers have increasingly been part of the party on Oscar night, with movies like "Moonlight," "Call Me By Your Name," "Bohemian Rhapsody," "Rocket Man" and more emerging as major contenders and, in some cases, even taking home the prize; but this year, the roster is frustratingly straight.
This is most telling in the acting categories, where – true to what has become a long-standing Oscar tradition, at this point – none of the nominees, including those playing LGBTQ characters, identify as queer. There's no argument against the worthiness of Blanchett, Fraser, or Hsu, each of whom does superb work and deserves recognition for it; what is more pertinent is the omission of actual LGBTQ people from the roster, like Janelle Monáe of "Glass Onion" or Jeremy Pope of "The Inspection," whose much-lauded 2022 performances put them high on the short list for Academy recognition.
The LGBTQ community is not the only one with reason to be disappointed. After two consecutive years of being won by women, the Best Director category is once again made up entirely of heterosexual men; female filmmaker Polley, despite the Best Picture nod for "Women Talking," failed to make the cut – though she did pick up a writing nomination for Best Adapted Screenplay.
Recognition for people of color also took a step backward. This is particularly notable in the acting categories, where only two Black performers – Angela Bassett ("Black Panther: Wakanda Forever") and Brian Tyree Henry ("Causeway"), for Best Supporting Actress and Actor, respectively – received nominations. Among the year's potential nominees were snubbed powerhouses like Viola Davis ("The Woman King"), Danielle Deadwyler ("Till"), Gabrielle Union ("The Inspection"), as well as the aforementioned Pope and Monaé, any of whom might have helped to even the balance.
Don't get us wrong; there are plenty of reasons to be happy with this year's Oscar contest, not the least of which is the element of surprise – though there are definite favorites, there are no clear winners in most of the categories. Returning to our focus on the positive, there's a strong showing of Asian-American nominees in the mix, thanks to "Everything," and it's worth adding that, with queer-inclusive films scoring high in total nominations, some of them are sure to win – and that will give us ample reason to celebrate.
It won't keep us, however, from expecting Oscar to do better next year. Until then, don't be surprised if this stumble on the road to real LGBTQ equality in the movies spawns a new hashtag: #OscarsSoStraight.
The complete list of Oscar nominations is below:
Best picture
– "All Quiet on the Western Front"
– "Avatar: The Way of Water"
– "The Banshees of Inisherin"
– "Elvis"
– "Everything Everywhere All at Once"
– "The Fabelmans"
– "Tár"
– "Top Gun: Maverick"
– "Triangle of Sadness"
– "Women Talking"
Best director
– Martin McDonagh, "The Banshees of Inisherin"
– Daniel Kwan and Daniel Scheinert, "Everything Everywhere All at Once"
– Steven Spielberg, "The Fabelmans"
– Todd Field, "Tár"
– Ruben Östlund, "Triangle of Sadness"
Best actor
– Austin Butler, "Elvis"
– Colin Farrell, "The Banshees of Inisherin"
– Brendan Fraser, "The Whale"
– Paul Mescal, "Aftersun"
– Bill Nighy, "Living"
Best actress
– Cate Blanchett, "Tár"
– Ana de Armas, "Blonde"
– Andrea Riseborough, "To Leslie"
– Michelle Williams, "The Fabelmans"
– Michelle Yeoh, "Everything Everywhere All at Once"
Best supporting actor
– Brendan Gleeson, "The Banshees of Inisherin"
– Brian Tyree Henry, "Causeway"
– Judd Hirsch, "The Fabelmans"
– Barry Keoghan, "The Banshees of Inisherin"
– Ke Huy Quan, "Everything Everywhere All at Once"
Best supporting actress
– Angela Bassett, "Black Panther: Wakanda Forever"
– Hong Chau, "The Whale"
– Kerry Condon, "The Banshees of Inisherin"
– Jamie Lee Curtis, "Everything Everywhere All at Once"
– Stephanie Hsu, "Everything Everywhere All at Once"
Best original screenplay
– "The Banshees of Inisherin," Martin McDonagh
– "Everything Everywhere All at Once," Daniel Kwan and Daniel Scheinert
– "The Fabelmans," Tony Kushner and Steven Spielberg
– "Tár," Todd Field
– "Triangle of Sadness," Ruben Östlund
Best adapted screenplay
– "All Quiet on the Western Front," Edward Berger, Lesley Paterson and Ian Stokell
– "Glass Onion: A Knives Out Mystery," Rian Johnson
– "Living," Kazuo Ishiguro
– "Top Gun: Maverick," Ehren Kruger, Eric Warren Singer and Christopher McQuarrie, story by Peter Craig and Justin Marks
– "Women Talking," Sarah Polley
Best cinematography
– "All Quiet on the Western Front"
– "Bardo, False Chronicle of a Handful of Truths"
– "Elvis"
– "Empire of Light"
– "Tár"
Best international feature film
– "All Quiet on the Western Front" (Germany)
– "Argentina, 1985" (Argentina)
– "Close" (Belgium)
– "EO" (Poland)
– "The Quiet Girl" (Ireland)
Best documentary feature film
– "All That Breathes"
– "All the Beauty and the Bloodshed"
– "Fire of Love"
– "A House Made of Splinters"
– "Navalny"
Best animated feature film
– "Guillermo del Toro's Pinocchio"
– "Marcel the Shell with Shoes On"
– "Puss in Boots: The Last Wish"
– "The Sea Beast"
– "Turning Red"
Best live action short film
– "An Irish Goodbye"
– "Ivalu"
– "Le Pupille"
– "Night Ride"
– "The Red Suitcase"
Best documentary short film
– "The Elephant Whisperers"
– "Haulout"
– "How Do You Measure a Year?"
– "The Martha Mitchell Effect"
– "Stranger at the Gate"
Best animated short film
– "The Boy, the Mole, the Fox and the Horse"
– "The Flying Sailor"
– "Ice Merchants"
– "My Year of Dicks"
– "An Ostrich Told Me the World Is Fake and I Think I Believe It"
Best original score
– "All Quiet on the Western Front"
– "Babylon"
– "The Banshees of Inisherin"
– "Everything Everywhere All at Once"
– "The Fabelmans"
Best original song
– "Applause" from "Tell It like a Woman"
– "Hold My Hand" from "Top Gun: Maverick"
– "Lift Me Up" from "Black Panther: Wakanda Forever"
– "Naatu Naatu" from "RRR"
– "This Is A Life" from "Everything Everywhere All at Once"
Best film editing
– "The Banshees of Inisherin"
– "Elvis"
– "Everything Everywhere All at Once"
– "Tár"
– "Top Gun: Maverick"
Best production design
– "All Quiet on the Western Front"
– "Avatar: The Way of Water"
– "Babylon"
– "Elvis"
– "The Fabelmans"
Best costume design
– "Babylon"
– "Black Panther: Wakanda Forever"
– "Elvis"
– "Everything Everywhere All at Once"
– "Mrs. Harris Goes to Paris"
Best makeup and hairstyling
– "All Quiet on the Western Front"
– "The Batman"
– "Black Panther: Wakanda Forever"
– "Elvis"
– "The Whale"
Best sound
– "All Quiet on the Western Front"
– "Avatar: The Way of Water"
– "The Batman"
– "Elvis"
– "Top Gun: Maverick"
Best visual effects
– "All Quiet on the Western Front"
– "Avatar: The Way of Water"
– "The Batman"
– "Black Panther: Wakanda Forever"
– "Top Gun: Maverick"
Master and student go to war in 'The Tutor'
An unsatisfying thriller that fails to surprise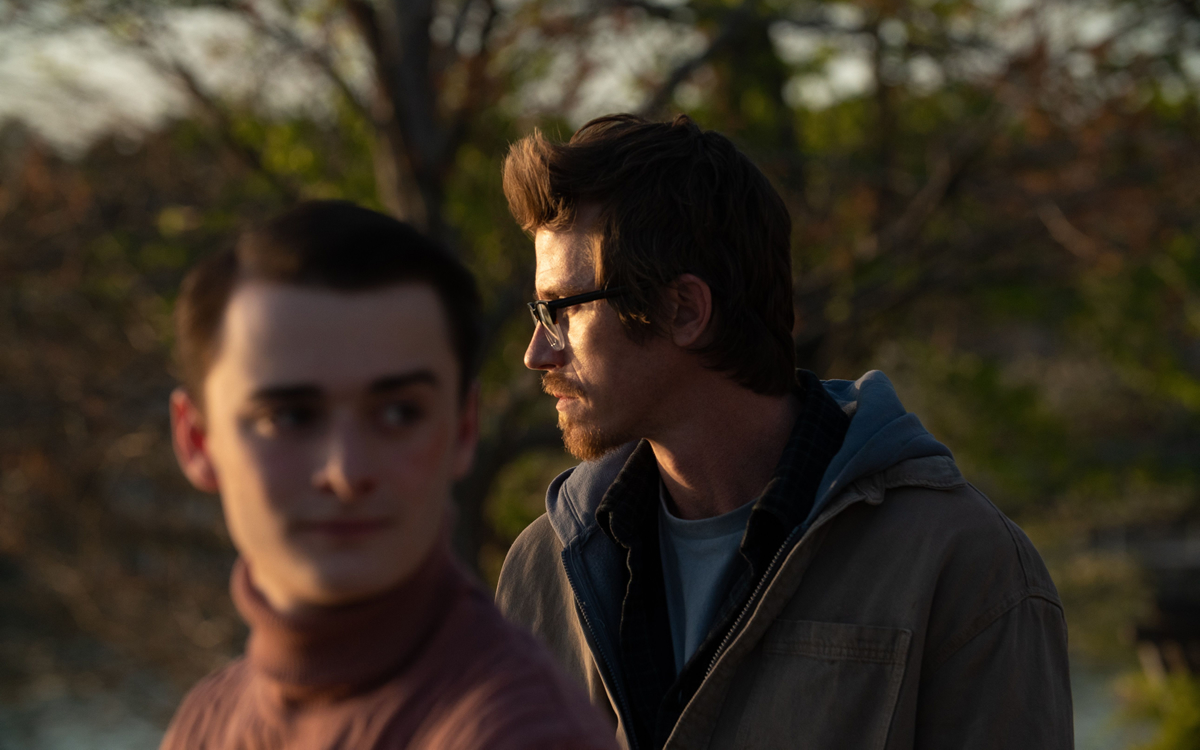 There was a time when horror movies weren't taken nearly as seriously as those falling into the more so-called "legit" genres. Even the now-iconic early masterpieces from the silent and early sound eras were largely dismissed by critics as mere lowbrow entertainment enhanced by big studio production values, offering little but shock value and occasionally a clever script and a memorable performance or two.
Today, of course, there is widespread critical appreciation for the horror genre. In recent years, especially, the horror movie field has taken a sharp step up in terms of ambition and perceived legitimacy, with smart and multi-layered movies from artists like M. Night Shyamalan, Guillermo Del Toro, and Jordan Peele pushing boundaries and daring to let the genre wear its once-coded cultural subtext on its sleeve.
"The Tutor," from sophomore feature director Jordan Ross and screenwriter Ryan King, clearly aims to be cut from that same cloth. It centers on Ethan (Garrett Hedlund), a professional academic coach whose ability to improve his pupils' educational standing has placed him highly in demand among the rich and elite; despite his success, Ethan and his girlfriend Annie (Victoria Justice) – who are expecting their first child as they make plans for a future together – are struggling financially, making it impossible for him to refuse a secretive, under-the-table offer from an anonymous one-percenter who wants to hire him at a life-changing daily rate to tutor his teenage son Jackson (Noah Schnapp). However, true to the old adage about things that seem too good to be true, Ethan soon discovers that not all is as he expected; arriving at his new employer's palatial estate, he finds it mostly deserted – save for a butler, a pair of vaguely insolent houseguests, and Jackson himself. Though his new student turns out to be a promising one, Ethan is disturbed by the teen's almost obsessive fascination with his private life; despite his efforts to maintain a healthy distance, Jackson's increasingly inappropriate overtures continue to escalate, and soon the boy's intrusions threaten to sabotage the tutor's life and career before he can even make sense of what's behind them.
At first, Ross's movie seems rooted in the familiar horror trope of the Damien-esque child of privilege, a creepy rich kid (in this case, a more grown-up version) whose demeanor suggests something evil lurking beneath his scrubbed and pampered exterior. However, as any horror fan knows, the more recognizable a trope may be, the less trustworthy it becomes – because if there's anything a good horror story likes to do, it's to pull the rug out from under us by turning our expectations on their ear with a clever, unforeseeable twist.
That makes it difficult to discuss "The Tutor" without giving away too much; though anyone who has watched a lot of films like it will find it easy to spot the sleights of hand Ross and King employ to misdirect their audience's attention, it's probably best to avoid the specific details of how the plot eventually unfolds. Instead, we can simply sum things up by calling it a cautionary tale about the dangers of judging a situation – or a person – based on appearance alone.
Citing Alfred Hitchcock and David Fincher as his influences, Ross approaches his movie more as a psychological thriller than as outright horror; there's little onscreen violence, and the tension is built more on uncertainty than fear. Nevertheless, he leans into the macabre with his brooding visual style, evoking a sense of dread. He also relies on a tight, streamlined narrative, moving with brisk and broad strokes through the preliminaries to get right into the business of unsettling us. In this way, he gets us invested quickly and manages to deliver a solid first half that makes up in creep factor for what it lacks in intricate plotting.
It also uses this not-so-slow build to introduce some intriguing themes. Most obviously, it plays with our cultural biases around money, class, and privilege, emphasizing both the extravagant luxury of Jackson's home and the smallness of Ethan and Annie's humble apartment, not to mention the teen's disregard for boundaries and the thinly veiled, mocking arrogance of his dissolute cousins (Jonny Weston, Ekaterina Baker), who may be more tied up in Ethan's dilemma than their seeming disinterest in him suggests.
Then there's the undercurrent of queerness – another familiar horror trope – that manifests in Jackson's apparent "infatuation" with his new teacher and becomes one more red flag for Ethan to dismiss and ignore if he wants to keep his lucrative gig. The casting of Schnapp – the young "Stranger Things" star who came out as gay in January after previously disclosing that his character in the Netflix hit series is also queer – plays into the expectations we have of these scenes.
On the subject of the casting, Schnapp gives an impressively nuanced performance in a volatile role that is both very different and oddly similar to the one his fans know him for, and manages to keep our sympathies – if not always our trust – even when he's on his worst behavior; he also sparks a believable chemistry with Hedlund, whose role positions him as a proxy for the audience. The latter succeeds by making Ethan as much an "everyman" figure as possible for a character whose defining feature is his intellectual prowess; still, he keeps a palpable distance from the audience when it comes to his inner landscape, something that works in his favor once the story begins to sow doubt about what's really going on.
Unfortunately, after "The Tutor" gets all its pieces in place and begins to move toward a climax and a final confrontation, it doesn't quite deliver on its promise. Instead of delving deeper into the mystery it's worked to establish, it devolves into a game of cat-and-mouse that sometimes stretches credibility a little too thin in the name of raising the stakes and ends up feeling more like a particularly dark episode of "Scooby Doo" than it does like "Strangers on a Train." Less forgivable, perhaps, is a tendency to reveal previously withheld and unknowable key information as a device for shifting the plot – and our assumptions – in a different direction. Used once, it feels like a cheat; used repeatedly, it feels like laziness.
Of course, all this is part of the movie's tactic to "gaslight" us so that we won't see what's coming. Yet somehow, we still do.
"The Tutor" does have reasons to recommend it. Besides Schnapp and Hedlund, it offers a striking, dramatic visual aesthetic and a sumptuous location setting. It also offers some food for thought by exploring certain thematic elements about narcissism and toxic masculinity, though to say more about that might constitute a spoiler.
Still, by the time it delivers its final surprise twist, it won't be much of a surprise to most viewers; and while provocative themes might stimulate some conversation after the final credits roll, they don't do much for creating a satisfying thriller. Or, for that matter, a scary one.
A lesbian thriller, 'Scream' returns, and more film, TV options for spring
A host of queer programming on tap for upcoming season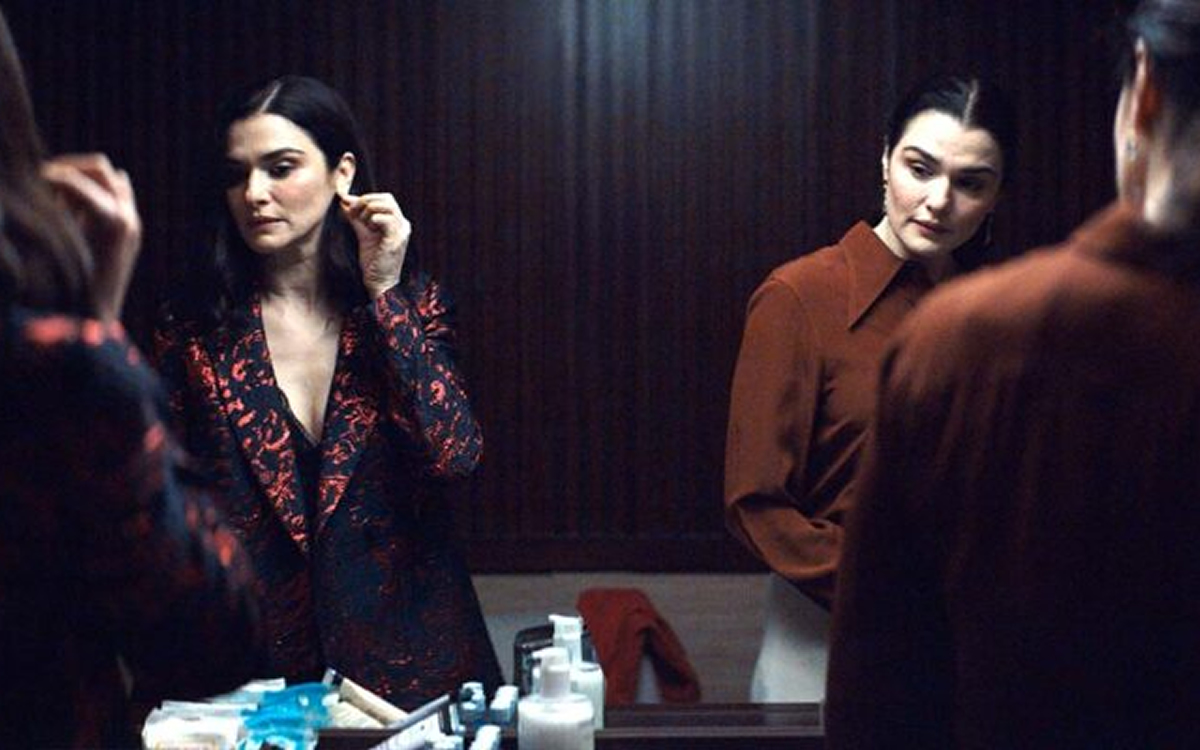 Spring is always an exciting time for queer fans of film and TV, as the entertainment industry shifts its eye to the future and begins to roll out the eagerly awaited movies and shows it has in store for us in the upcoming year. This year is no exception – but while there are several exciting titles announced for 2023's cinematic lineup (like the Anne Hathaway-starring lesbian thriller "Eileen" and Dan Levy's directorial film debut "Good Grief"), many of their release dates are slated for later in the year or still to be determined.
That doesn't mean there aren't a few good options for queer movie buffs looking for some "spring fresh" cinema, and the Blade has compiled a few suggestions.
MOVIES
The First Fallen (Digital/DVD, available now)
A Brazilian release from 2021 making its debut on US screens, this 1983-set historical drama from writer/director Rodrigo de Oliveira follows a group of small-town LGBTQ men and women as they face the first wave of the AIDS epidemic. We haven't seen it ourselves yet, but it comes with a five-star Rotten Tomatoes rating and the subject matter strikes a deep communal chord. Johnny Massaro, Renata Carvalho, and Victor Camilio lead the cast.
Lonesome (Digital/DVD, available now)
Another import making its way to U.S. screens, this Australian Outback-meets-big-city romance from director Craig Boreham explores "sexuality, loneliness and isolation in a world that has never been more connected" through the story of a country boy (Josh Lavery) who, fleeing from small-town scandal, arrives in Sydney and meets a city lad (Daniel Gabery) with secrets and struggles of his own. In their new acquaintance, the two young men "find something they have been missing, but neither of them knows quite how to negotiate it." We don't want to spoil anything, but since this festival-circuit favorite was praised by reviewers for its masterful use of erotic storytelling, it's safe to assume they figure it out.
Scream VI (In theaters March 10)
The rebooted horror franchise – originally created by queer screenwriter Kevin Williamson, who in an interview around 2021's "Scream V" said the movies were "coded in gay survival" – picks up where it left off, as the four survivors the latest Ghostface killings leave Woodsboro behind to start a fresh chapter. Melissa Barrera, Jasmin Savoy Brown, Mason Gooding, Jenna Ortega, Hayden Panettiere, and Courteney Cox return to their roles, joined by Jack Champion, Henry Czerny, Liana Liberato, Dermot Mulroney, Devyn Nekoda, Tony Revolori, Josh Segarra, and Samara Weaving.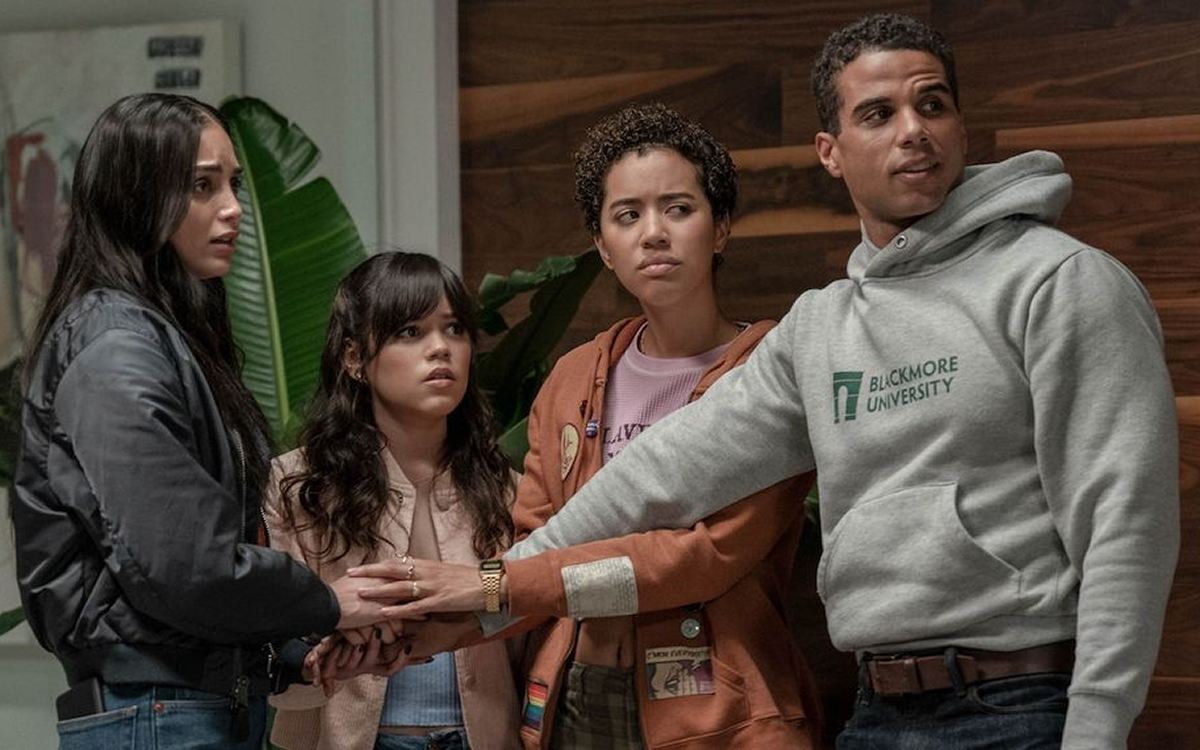 The Tutor (In theaters, March 24)
Recently out "Stranger Things" star Noah Schnapp hits the big screen in this eerie thriller from writer Ryan King and director Jordan Ross, in which an in-demand tutor (Garrett Hedlund) accepts a lucrative offer to take on the son of a wealthy elite family (Schnapp) as his pupil and finds himself becoming the object of an unsettling obsession – a situation that quickly escalates toward the sinister as his creepy new student threatens to tear apart the life he is building with his newly pregnant wife (Victoria Justice) before it even begins. Ekaterina Baker, Jonny Weston, Michael Aaron Milligan, Exie Booker, and Ashritha Kancharla also star.
Dungeons & Dragons: Honor Among Thieves (In theaters March 31)
Yes, the venerable RPG (that's "role-playing game," for the uninitiated) played on the tabletops of countless Gen X nerds is coming to the screen once again, this time as a big-budget sword-and-sorcery adventure starring Chris Pine, "Bridgerton" hunk Regé-Jean Page, bi "Fast & Furious" star Michelle Rodriguez, queer actor Justice Smith, and Hugh Grant. Planned as the ambitious launch point for a "multi-pronged" franchise that includes a graphic novel tie-in, an upcoming television spin-off, and a slate of future installments across these and other forms of media, it's an eagerly awaited roll of the 12-sided dice in an unpredictable market already saturated with tent-pole style entertainment options. After years in development and multiple COVID-related delays, moviegoers – doubtless including millions of queer fantasy fans – will finally get to decide whether or not it was worth the gamble.
Renfield (In theaters April 14)
The renaissance of Nicolas Cage continues with another franchise-ish new action-fantasy, this one more in the in the horror vein – a vein injected with a healthy dose of humor by director Chris McKay ("The Lego Movie") and screenwriter Ryan Ridley. Nicholas Hoult ("A Single Man," "The Great") stars as the title character, the long-suffering lackey of Count Dracula (Cage, in a role it was inevitable he would eventually play), who discovers an unexpected new outlook on life when he falls in love with a traffic cop (Awkwafina) in modern-day New Orleans. Ben Schwartz and Adrian Martinez round out the cast of what looks to be a highly entertaining tall-tale blend of gothic vampire camp and quirky comedic reinvention. As for the LGBTQ connection, well, "Dracula" author Bram Stoker was reputedly queer, and that's a good enough excuse to give this promising romp a chance.
Little Richard: I Am Everything (In theaters and VOD April 21)
A must-see for fans of both documentaries and classic rock 'n roll, not to mention anyone interested in the story of a unique individual charting his own course of self-expression in a world that wasn't ready for what he wanted to be, this richly illuminated film profile from director Lisa Cortés was the opening night documentary selection at this year's Sundance Festival. Framed as a story of "the Black queer origins of rock 'n roll," it aims to dismantle "the whitewashed canon of American pop music" by positioning its titular subject – whose "real" name was Richard Penniman – as an innovator who forever shaped the genre with his irresistibly flamboyant style and persona. Offering a wealth of archive and performance footage alongside interviews with family, musicians, and cutting-edge Black and queer scholars, the film brings us into an icon's complicated inner world, "unspooling" his life story with a comprehensive sense of scope and a keen eye for important detail.
Are You There God? It's Me, Margaret (In theaters April 28)
Fifty-three years after its publication, Judy Blume's iconic piece of YA fiction comes to the screen for the first time in this adaptation from writer/director Kelly Fremon Craig starring Rachel McAdams and featuring Abby Ryder Fortson as the title character – a sixth-grader who moves to a New Jersey suburb from New York City with her mixed-faith parents (one Christian, one Jewish), prompting her to go on a coming-of-age quest for her religious identity. A touchstone for generations of young readers, the original novel has been a perennial source of controversy – not only does it depict a child allowed the freedom to choose their own religious beliefs, it contains frank discussions of "taboo" issues relatable to young teen girls, like menstruation, bras, and boys. Naturally, that means it has been included, along with other classic titles from among Blume's work, on countless lists of "banned books" across the five decades since it first saw print. That is more than enough reason to go out and support this female-led screen adaptation with your box office dollars, as far as we're concerned.
TELEVISION
When it comes to the small screen, spring 2023 brings not as many new shows of queer interest as it does the return of queer favorites we're already hooked on, like the second seasons of both Showtime's grim-but-gripping girl scout survival series Yellowjackets (March 24) and HBO's sweet-and-gentle Somebody Somewhere (April 23). As with the movies, there are numerous upcoming titles that pique our interest, but many of them have yet to announce a premiere date. We'll include the most enticing of those in our list of new TV series below, so you'll know to watch for them, but keep in mind some or all of them may not come until later in the year.
Daisy Jones & the Six (Prime Video, now streaming)
Prime Video just dropped is this 10-episode limited series adaptation of Taylor Jenkins Reid's novel about the rise and fall of a fictional rock group in the Los Angeles music scene of the 1970s, which frames its profile of the Fleetwood Mac-inspired titular band in a pseudo-documentary style and tracks the reasons behind their break-up at the height of their worldwide fame. Offering an attractive cast led by Riley Keogh, Sam Clafln, Camila Morrone, Suki Waterhouse, Will Harrison, Josh Whitehouse, and Timothy Olyphant, and an iconic period setting and subject matter guaranteed to inspire some fabulous costumes, if nothing else, this one has sufficient queer appeal to make our list.
Swarm (Prime Video, March 17)
Speaking of fictional re-imaginings of real-life music icons, multi-hyphenate "Atlanta" creator Donald Glover and playwright/screenwriter Janine Nabers offer up this darkly satirical horror series about fan obsession, centered on a young woman named Dre (Dominique Fishback) who goes to deadly extremes in her "stan-dom" of a certain pop star. No, the star in question isn't Beyoncé, but her fanbase calls itself "the Swarm," so you can draw your own conclusions from that. It's a provocative premise that's bound to ruffle some feathers, but that's precisely what gives co-creator Glover his well-deserved reputation for delivering edgy, genre-defying content. All we can say is that if it's half as unnervingly delightful as the first two seasons of "Atlanta," we're on board. Chloe Bailey, Damson Idris, Rickey Thompson, Paris Jackson, Rory Culkin, Kiersey Clemons, and Byron Bowers also star.
Marriage of Inconvenience (Dekkoo, April 6)
Subscribers to gay male-targeted streaming service Dekkoo can look forward to a romantic comedy described as "a 21st century gay version of 'The Odd Couple'" centered on two mismatched strangers who enter a witness protection program and must pretend to be happily married to each other to keep their identities hidden from the people who want them dead. Series writer/creator Jason T. Gaffney stars as a messy, street-smart dropout with anger issues opposite David Allen Singletary as an even-tempered English professor conditioned to living an orderly, carefully structured life. They have nothing in common and they can't stand each other, but at least they're both gay – which, as we all know, is still no guarantee they'll be able to find common ground. With a clearly campy premise like this, it should still be fun to watch them try.
Dead Ringers (Prime Video, April 21)
Rachel Weisz does double duty in this reimagined expansion of director David Cronenberg's classic 1988 thriller about identical twin gynecologists who dupe unsuspecting patients into participating in their perverse sexual fantasies. The twist? While Cronenberg's film featured a pair of male siblings, this one flips the gender of its creepy twins – and in so doing, opens up a whole plethora of queer possibilities to be explored. As anyone familiar with the original already knows, it's a story full of twisted psychology and grotesque body horror, not for the faint of heart. We can't wait.
Love & Death (HBO Max, April 27)
Queer fan favorite Elizabeth Olsen ("WandaVision") stars in this true crime miniseries about real-life "good Christian" Texas housewife Candy Montgomery, who claimed self-defense at her murder trial after taking an axe to the wife of a man with whom she was having an extramarital affair. The lurid story has already been told (in last year's "Candy," with Jessica Biel as Montgomery), but with writer/producer David E. Kelley – whose back catalogue includes a host of successful shows from "Doogie Howser, MD" to "Big Little Lies" – behind it, we can be sure that this version will have a unique quality of its own. Jesse Plemons ("Breaking Bad," "The Power of the Dog") co-stars as the other half of Candy's illicit and ill-fated romance, with Lily Rabe as his unfortunate wife; Parick Fugit, Elizabeth Marvel, Tom Pelphrey, Krysten Ritter, and Beth Broderick also star. In this case, perhaps, the queer appeal comes from the irony of watching supposed "good Christian" types engage in the kind of depraved and detrimental behavior they regularly condemn everyone else for – and that's good enough for us.
As for the shows with launch dates still TBD, the standouts include:
The Idol (HBO) – a buzzy series starring Lily-Rose Depp as an aspiring pop star and Abel "the Weeknd" Tesfaye as the self-help guru with whom she becomes involved. Supporting players include Dan Levy, Da'Vine Joy Randolph, Hank Azaria, and musicians Troye Sivan and Moses Sumney.
Ripley (Showtime) – a limited series adaptation of Patricia Highsmith's classic 1955 novel "The Talented Mr. Ripley," with out Irish actor Andrew Scott as its charming-but-sociopathic anti-hero; likely to bring the original story's gay subtext to the screen much more directly than the 1999 film adaptation starring Matt Damon, it also stars Johnny Flynn and Dakota Fanning.
Fellow Travelers (Showtime) – Matt Bomer and Jonathan Bailey star in this adaptation of Thomas Mallon's book about two men who begin a volatile clandestine romance while working for the government during the 1950s McCarthy era. Allison Williams also stars.
Glamorous (Netflix) – Created by Jordon Nardino ("Star Trek: Discovery") and Damon Wayans Jr., this Brooklyn-set drama centers on a gender-non-conforming youth (Miss Benny) who falls under the wing of a high-fashion makeup mogul (Kim Cattrall), and features guest stars like Matt Rogers, Joel Kim Booster, and Monét X Change.  Sounds fabulous.
Happy viewing!
'Everything' lands queer endorsement as movie of the year
Dorian Awards add to momentum for breakout film as Oscars near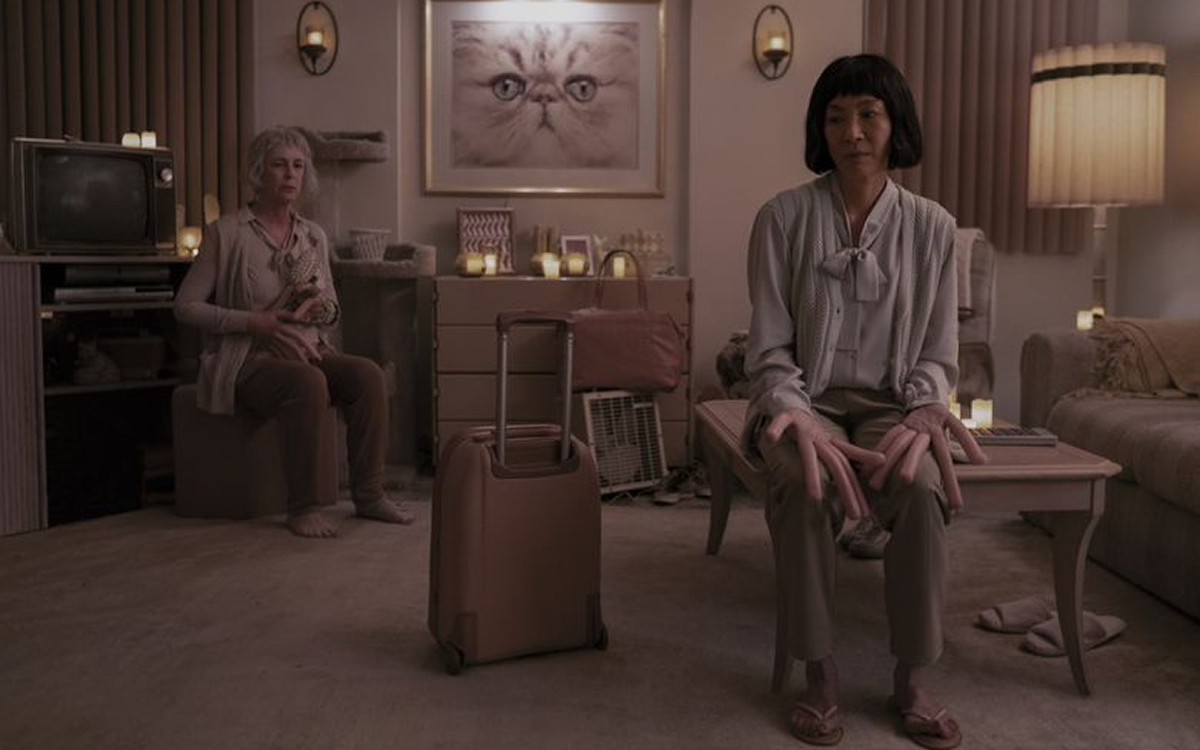 For Oscar handicappers – or anyone else who loves movies and enjoys playing the yearly game of picking favorites and predicting winners during Hollywood's glitzy awards season – last weekend's presentation of the Screen Actors Guild Awards was a crucial event.
As the last "big" awards ceremony before Academy Award night (which takes place this year on March 12), the SAG Awards' film category winners are often seen as a clear indicator of which films and performers have the momentum to win there, too. It's not surprising they should be seen as significant, but this year, thanks to some history-making wins (including firsts for Asian-American talent and a single movie's sweep of all but two of the film categories), there was even more reason to pay attention.
SAG was not the only organization to bestow its film awards last week, however. Though they received less fanfare, the 14th Annual Dorian Awards – announced on Feb. 23 by GALECA, the Society of LGBTQ Entertainment Critics – offered a slate of winners that reflected a queer eye on the films of 2022; and while they might not be as much a barometer for the tastes and attitudes of the industry insiders who vote for the big film awards, it should be noted that its choices align surprisingly often with those of SAG and the rest of mainstream Hollywood.
That's partly because, although they do include a handful of LGBTQ-specific categories, the Dorians don't just honor queer films. GALECA's voters – a group of more than 400 professional queer entertainment critics, journalists, and media icons – look at the same movies as their straight colleagues; they present the Dorians (named as a nod to iconic queer writer Oscar Wilde and his most famous literary creation) as a way "to remind bigots, bullies and our own communities that the world often looks to the Q+ eye for unique and powerful entertainment," and to ensure that a queer perspective is represented amid Hollywood's yearly bestowal of honors. While there have been notable divergences, such as the occasional queer title like "Carol" or "Call Me By Your Name" supplanting their more hetero-friendly competitors for Film of the Year, recent Dorian honors have tended more to mirror the mainstream consensus than defy it.
This year is no exception. "Everything Everywhere All at Once," the genre-splicing serio-comic sci-fi sleeper whose jaw-dropping sweep at the SAG show has made a similar triumph at the Oscars feel all but inevitable, also scored a lion's share of honors from the Dorians, winning in seven of its nine nominated categories – even achieving the triple feat of being chosen as Best Film, Best LGBTQ Film and Most Visually Striking Film. For Lead Film Performance – all nominees, regardless of gender, vie for a single award in the each of the two acting categories – Yeoh, long embraced by queer fans, edged out not only Blanchett but favored male competitors like SAG winner Brendan Fraser and Golden Globe winners Colin Farrell and Austin Butler, while co-star Ke Huy Quan continued his inspiring victory lap by being chosen for Supporting Film Performance. Rounding out their movie's tally, filmmakers Daniel Kwan and Daniel Scheinert won in both the Director and Screenplay categories. As a bonus, while technically awarded for "EEAAO," Yeoh was also the winner of the Wilde Artist Award, a special Dorian given yearly "to a truly groundbreaking force in film, theater and/or television," and fellow cast member Stephanie Hsu was named as Rising Star of the Year – honors almost certainly fueled by their work in "EEAAO."
In other categories:
The UK import "Aftersun," Charlotte Wells' thoughtful father-daughter tearjerker starring Paul Mescal, which also is also nominated for Best Picture and Best Actor Oscars, was awarded the Dorian for Best "Unsung" Film.
"All the Beauty and the Bloodshed," director Laura Poitras' searing documentary about famed bisexual photographer Nan Goldin and her mission to shame the Sackler Big Pharma dynasty for profiteering on America's opioid crisis, took both Best Documentary and Best LGBTQ Documentary; it's also Oscar-nominated as Best Feature Documentary, the only queer-related doc to have made the cut there.
In the Best Animated Film category, the Dorians went against the tide by choosing "Marcel the Shell with Shoes On," the charming and deceptively absurd stop-motion "mockumentary" adapted from a widely popular series of YouTube shorts, over "Guillermo Del Toro's Pinocchio." Both films are competing at the Oscars, as well.
For Best Non-English Language Film, the Dorians did what the Oscars cannot by picking "RRR" – the epic Telugu-language musical adventure fantasy about two South Indian rebels fighting to push British colonials from their homeland in the 1920s, rendered ineligible for the Academy's equivalent category by India's failure to submit it as the country's official entry for consideration as Best International Feature. The film, a worldwide box office sensation from S.S. Rajamouli (India's most commercially successful director), did snag an Oscar nomination in the Best Song category for "Naatu Naatu."
Though "Tár" – a critically acclaimed but divisive cinematic portrait of a fictional lesbian symphony conductor accused of serial sexual misconduct in the workplace – ended up as an also-ran in most of its nominated categories, it didn't go away empty-handed; composer Hildur Guðnadóttir, also nominated for her work on "Women Talking," took home the award for Best Score. A former Oscar winner (for 2019's "Joker"), she failed to earn an Academy nomination this year for either film.
In a category unique to the Dorians, the cheeky horror prequel "Pearl," which starred co-writer Mia Goth as an ax-wielding wannabe in 1918 Texas, took the double-edged honor of Campiest Film of the Year. Other nominees included "Glass Onion: A Knives Out Mystery" and Baz Luhrmann's "Elvis," as well as the aforementioned "RRR."
Finally, a relatively new special Dorian honor, the GALECA LGBTQIA+ Film Trailblazer Award, went to nonbinary actor-singer Janelle Monáe (also a nominee for Best Supporting Performance for "Glass Onion"), whose win puts her in the company of groundbreaking LGBTQ directors Isabel Sandoval and Pedro Almodóvar, both former winners, as a queer pioneer in the ever-evolving cinematic medium.
As for how much influence the Dorians might have on Oscar voters, even most of the GALECA membership would likely say "not much." That's not the point, however; indeed, the increasingly frequent parallel between their picks and those of their mainstream compatriots might well be better interpreted as a reminder of the LGBTQ community's role as "tastemakers" for the wider world. We've always been there, even when we were kept out of sight, helping to shape the aesthetic that dominates popular culture, and the fact that our tastes – as filtered through the representative cross-section of GALECA's members, at least – are now so often represented in the content that achieves the industry's highest honors is cause enough to celebrate.
As GALECA Executive Director John Griffiths puts it, "No matter what's going on in the mind of a certain Florida governor and his ilk, the best movies, and TV too, will only continue to reflect what's going on in the real world—and parallel ones too. Looking at our nominees and winners, you can let out a nice, deep breath."
The complete list of Dorian winners and nominees is below:
Film of the Year
Aftersun (A24)
The Banshees of Inisherin (Searchlight)
Everything Everywhere All at Once (A24) – WINNER
The Fabelmans (Universal)
Tár (Focus Features)
LGBTQ Film of the Year
Benediction (Roadside Attractions)
Bros (Universal)
Everything Everywhere All at Once (A24) – WINNER
The Inspection (A24)
Tár (Focus Features)
Director of the Year
Todd Field, Tár (Focus Features)
Daniel Kwan and Daniel Scheinert, Everything Everywhere All at Once (A24) – WINNER
Martin McDonagh, The Banshees of Inisherin (Searchlight)
Sarah Polley, Women Talking (United Artists)
Charlotte Wells, Aftersun (A24)
Screenplay of the Year
Todd Field, Tár (Focus Features)
Daniel Kwan and Daniel Scheinert, Everything Everywhere All at Once (A24) – WINNER
Martin McDonagh, The Banshees of Inisherin (Searchlight)
Sarah Polley, Women Talking (United Artists)
Charlotte Wells, Aftersun (A24)
Non-English Language Film of the Year
All Quiet on the Western Front (Netflix, Amusement Park)
Close (A24)
Decision to Leave (Mubi, CJ Entertainment)
EO (Sideshow, Janus Films)
RRR (DVV Entertainment, Variance Films) – WINNER
Unsung Film of the Year (To an exceptional movie worthy of greater attention)
Aftersun (A24) – WINNER
After Yang (A24)
Benediction (Roadside Attractions)
The Eternal Daughter (A24)
Good Luck to You, Leo Grande (Searchlight)
The Menu (Searchlight)
Emily the Criminal (Vertical/Roadside Attractions)
Film Performance of the Year
Cate Blanchett, Tár (Focus Features)
Austin Butler, Elvis (Warner Bros.)
Viola Davis, The Woman King (Sony)
Danielle Deadwyler, Till (United Artists)
Colin Farrell, The Banshees of Inisherin (Searchlight)
Brendan Fraser, The Whale (A24)
Mia Goth, Pearl (A24)
Paul Mescal, Aftersun (A24)
Jeremy Pope, The Inspection (A24)
Michelle Yeoh, Everything Everywhere All at Once (A24) – WINNER
Supporting Film Performance of the Year
Angela Bassett, Black Panther: Wakanda Forever (Disney, Marvel)
Hong Chau, The Whale (A24)
Jaime Lee Curtis, Everything Everywhere All at Once (A24)
Dolly De Leon, Triangle of Sadness (Neon)
Nina Hoss, Tár (Focus Features)
Stephanie Hsu, Everything Everywhere All at Once (A24)
Barry Keoghan, The Banshees of Inisherin (Searchlight)
Janelle Monáe, Glass Onion: Knives Out (Netflix)
Keke Palmer, Nope (Universal)
Ke Huy Quan, Everything Everywhere All at Once (A24) – WINNER
Documentary of the Year
All the Beauty and the Bloodshed (Neon) – WINNER
Fire of Love (Neon, National Geographic)
Good Night Oppy (Amazon Studios)
Moonage Daydream (Neon)
Navalny (Warner Bros.)
LGBTQ Documentary of the Year
All the Beauty and the Bloodshed (Neon) – WINNER
Framing Agnes (Kino Lorber)
Moonage Daydream (Neon)
Nelly & Nadine (Wolfe Releasing)
Sirens (Oscilloscope)
Animated Film of the Year
Guillermo del Toro's Pinocchio (Netflix)
Marcel the Shell with Shoes On (A24) – WINNER
Puss in Boots: The Last Wish (DreamWorks, Universal)
Turning Red (Disney, Pixar)
Wendell & Wild (Netflix)
Film Music of the Year
Babylon – score by Justin Hurvitz (Paramount)
Elvis – score and music production by Elliott Wheeler; the music of Elvis Presley; various artists (Warner Bros.)
RRR – score by M.M. Keeravani (DVV Entertainment, Variance Films)
Tár – score and curation by Hildur Guðnadóttir (Focus Features) – WINNER
Women Talking – score by Hildur Guðnadóttir (United Artists)
Visually Striking Film of the Year
Avatar: The Way of Water (20th Century)
Babylon (Paramount)
Everything Everywhere All at Once (A24) – WINNER
Nope (Universal)
RRR (DVV Entertainment, Variance Films)
Campiest Flick of the Year
Babylon (Paramount)
Bodies Bodies Bodies (A24)
Elvis (Warner Bros.)
Glass Onion: A Knives Out Mystery (Netflix)
Pearl (A24) – WINNER
RRR (DVV Entertainment, Variance Films)
Rising Star Award
Austin Butler
Frankie Corio
Stephanie Hsu – WINNER
Gabriel LaBelle
Jenna Ortega
Jeremy Pope
Wilde Artist Award
To a truly groundbreaking force in film, theater and/or television
Cate Blanchett
Billy Eichner
Janelle Monáe
Keke Palmer
Michelle Yeoh – WINNER
GALECA LGBTQIA+ Film Trailblazer Award
Janelle Monáe