Hungarian government vows to fight EU over anti-LGBTQ law
Justice Minister Judit Varga filed Court of Justice complaint on March 8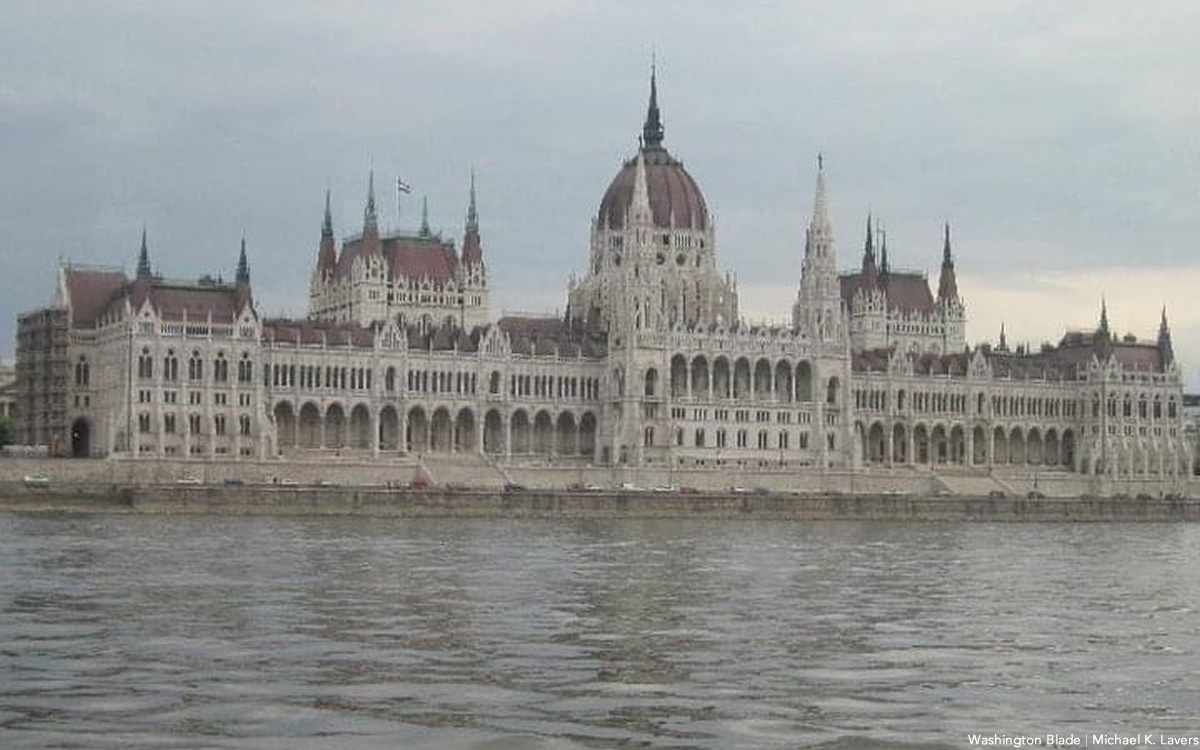 In a Facebook post on March 8, Hungarian Justice Minister Judit Varga stated that Prime Minister Viktor Orbán's government would continue to battle the European Commission over Hungary's anti-LGBTQ education law the European Union's governing body maintains discriminates against people on the basis of sexual orientation and gender identity.
Varga wrote in her post [translated]:
"Today I filed a complaint with the Court of the European Union regarding the breach of obligations initiated under the Hungarian Child Protection Act. We continue to stick to our conviction and those enshrined in the Charter of Fundamental Rights of the European Union, that education is a national jurisdiction and it is the right of the parents to decide on the upbringing of children.
As before, we will continue to go against the wall when it comes to the protection of our children. Cases revealed in recent weeks prove that there is a great need for the Child Protection Act and even further measures.
Hungary will not surrender!
Today I filed a counterclaim to the Court of Justice of the European Union over the infringement procedure on Hungary's Child Protection Act. We continue to stand by our conviction and the Charter of Fundamental Rights of the European Union that education is a national competence and that parents have the right to decide on the upbringing of their children.
Like before, we will go clear on to the end when it comes to protecting our children. The cases that have come to light in recent weeks clearly shows the need for a child protection law as well as further measures."
Orbán on July 8, 2021, signed the law that banned the promotion of homosexuality and sex-reassignment surgery to minors in Hungary. At the time, the Háttér Society, a Hungarian LGBTQ and intersex rights group said in a statement:
"The homophobic and transphobic amendments to the law, which came into force on July 8, 2021, stigmatize LGBTQI people, deprive LGBTQI youth of information that is vital to them, and illegally restrict freedom of speech and the right to education."
Reuters reported the standoff comes at a time when the EU has suspended the disbursement of billions of euros of much-needed EU funds to Hungary until Budapest implements reforms to improve judicial independence and tackle corruption.
Orban, who has publicly proclaimed that he is a "defender of traditional family Catholic values," has been criticised by international human rights groups as discriminating against LGBTQ people with this law which European Commission President Ursula von der Leyen called a "disgrace."
The European Commission referred Hungary to the EU Court of Justice over the anti-LGBT law in mid-2022. The commission has said it considers that the law violates the EU's internal market rules, the fundamental rights of individuals and EU values.
Spanish lawmakers approve landmark transgender rights bill
Anyone over 16-years-old can legally change gender without medical intervention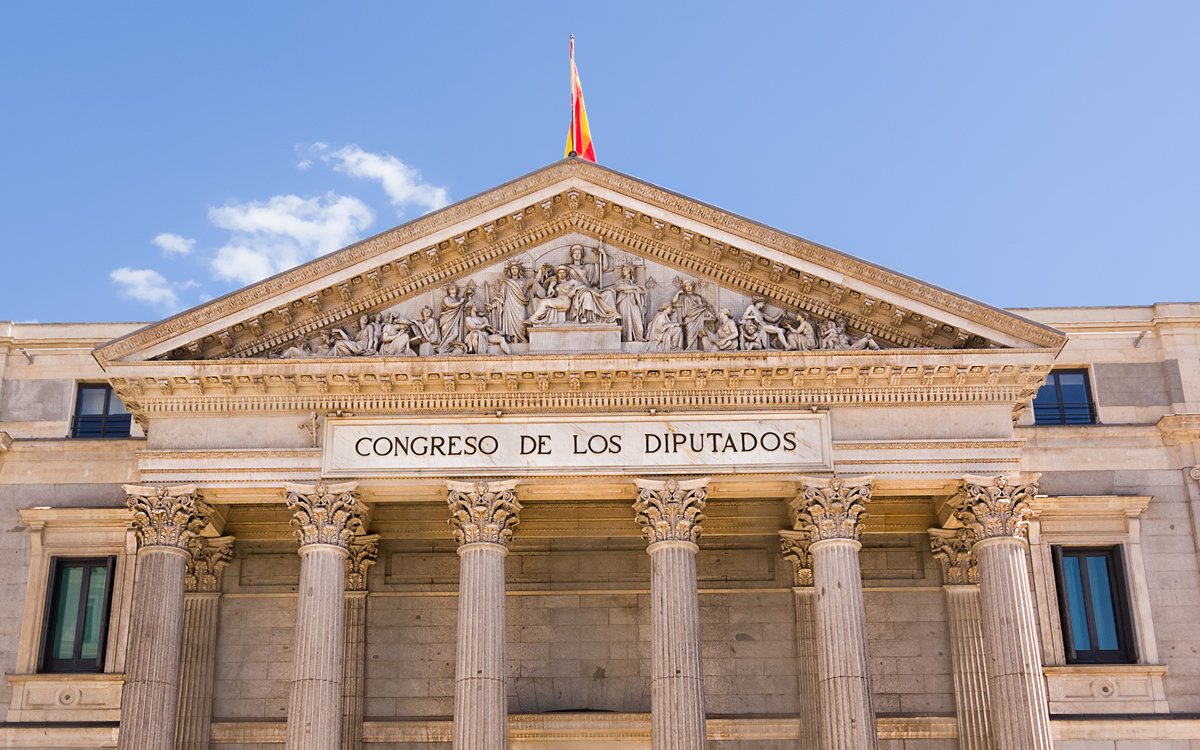 Spanish lawmakers on Thursday gave their final approval to a bill that would allow people who are at least 16-years-old to legally change their gender without medical intervention.
Deutsche Welle reported 191 Spanish MPs voted for the measure, while 60 opposed it and 91 abstained.
Trans people in Spain previously needed to prove a doctor had diagnosed them with gender dysphoria and show evidence they had undergone hormone therapy for at least two years in order to legally change their gender. A minor who wanted to legally change their gender needed to obtain a judge's approval.
The bill that Spanish MPs approved applies to anyone who is at least 16-years-old.
Teeangers who are 14- or 15-years-old can seek to legally change their gender with approval from a parent or legal guardian. A judge still needs to approve requests from 12- or 13-year-olds.
Deutsche Welle reported the bill also bans so-called conversion therapy and includes provisions to address discrimination based on gender identity in employment, education and housing.
"This law recognizes the right of trans people to self-determine their gender identity, it depathologizes trans people," said Equalities Minister Irene Moreno before the vote. "Trans people are not sick people, they are just people."
Four Spanish LGBTQ and intersex rights groups — FELGTBI+ (the State Federation of Lesbians, Gays, Transgender People, Bisexuals, Intersexuals and More), Chrysallis, the Association of Families of Transgender Children and Youth and Fundación Triángulo — in a statement celebrated the bill's passage.
"It is fundamental that what is reflected in the law makes us one of the countries with the most advanced legislation in terms of LGTBI+ rights," said FELGTBI+ President Urge Sangil. "This translates into real rights."
The statement adds the bill's passage is "only the first step to stop hate towards the LGTBI+ community and hate speech."
USAID administrator meets with Hungarian LGBTQ activists
Meeting with Samantha Power took place on Feb. 10 in Budapest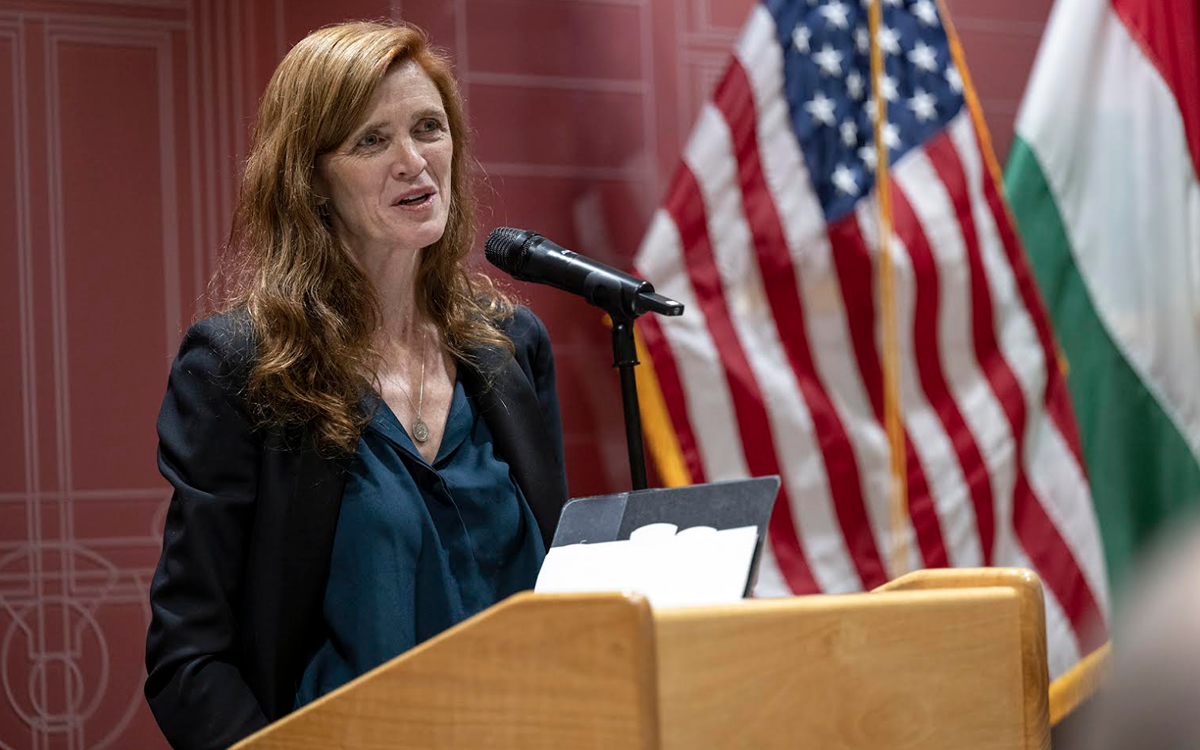 U.S. Agency for International Development Administrator Samantha Power on Feb. 10 met with three LGBTQ and intersex activists in the Hungarian capital of Budapest.
Budapest Pride President Viktoria Radvanyi and Hungarian Helsinki Committee Head of Advocacy András Léderer are two of the activists who met with Power.
USAID spokesperson Jessica Jennings in a press release said the activists "discussed the experiences of LGBTQI+ people in Hungary and their efforts to increase understanding, support marginalized groups and improve the lives of LGBTQI+ people in Hungary" with Power.
"The administrator (Power) emphasized that the United States will continue to stand as an ally with LGBTQI+ people and all marginalized groups in their struggle for equality," noted Jennings.
The meeting took place against the backdrop of Prime Minister Viktor Orbán's crackdown on LGBTQ and intersex rights in Hungary.
Radvanyi on Monday noted to the Washington Blade it is "impossible to change your gender legally in Hungary" because of a 2020 law that "banned legal gender recognition of transgender and intersex people."
An anti-LGBTQ propaganda law that Radvanyi said was "copy and pasted" from Russia took effect in 2021. Hungarian MPs in 2020 effectively banned same-sex couples from adopting children and defined marriage in the country's constitution as between a man and a woman.
The European Commission last July sued Hungary, which is a member of the European Union, over the country's propaganda law.
President Joe Biden in 2021 signed a memorandum that commited the U.S. to promoting LGBTQ and intersex rights abroad as part of his administration's overall foreign policy. David Pressman, the U.S. ambassador to Hungary, is openly gay.
Jennings in the USAID press release did not say whether Pressman attended the meeting with the activists, but it did note he met with Power before she left Budapest. Radvanyi said the activists who attended "were all very honored that Administrator Power had a dedicated meeting just about the Hungarian LGBTQ community and LGBTQ issues."
"We know that she has a very, very busy schedule," Radvanyi told the Blade. "We really appreciated that she treated the case of our community as such a high priority."
Léderer described the meeting as a "very honest, sincere conversation on the situation of the Hungarian LGBT+ community."
"In addition to how the community as a whole carries on amidst growing homo- and transphobic government policies and statements, she also wanted to know how individual members of the community, including those fighting for equal treatment and human rights, are coping with the hostile environment," Léderer told the Blade, referring to Power. "We were happy to share great examples of resilience, including the successful campaign led by civil society organisations last year to invalidate the homo- and transphobic referendum initiated by the government by casting purposefully spoiled ballots."
Finland to allow transgender people to change gender without sterilization
Country's MPs approved series of amendments on Wednesday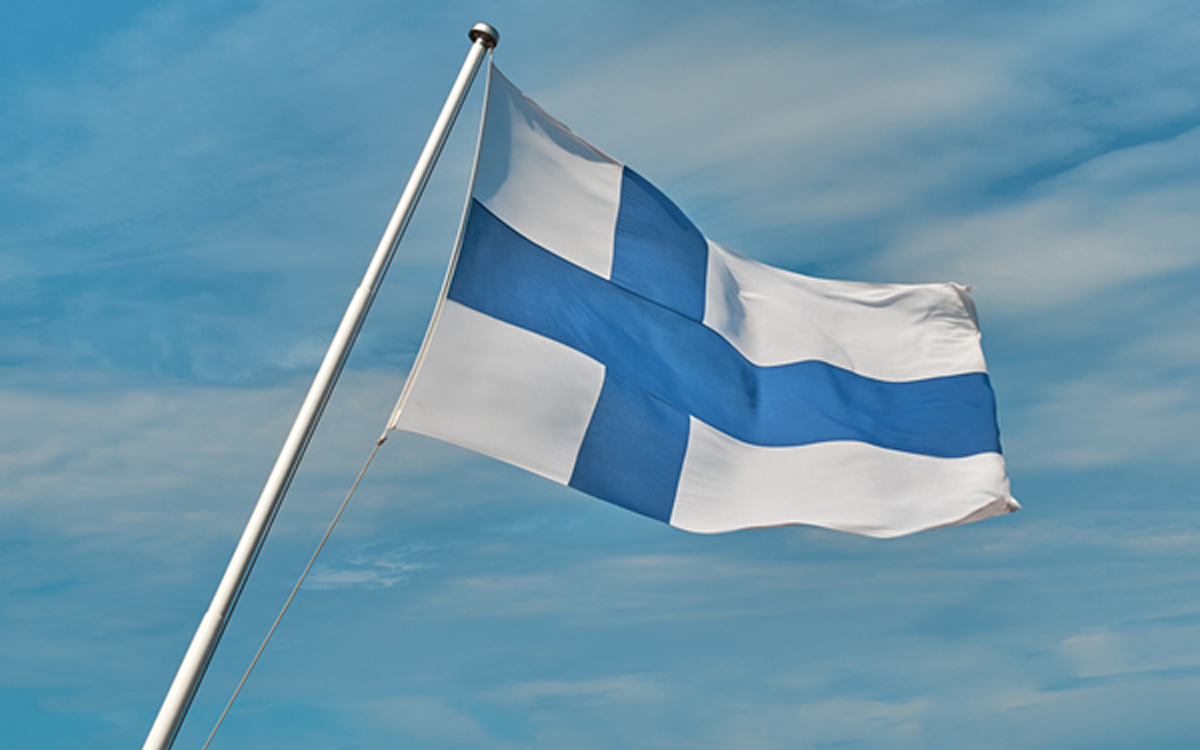 Lawmakers in Finland on Wednesday voted to allow transgender people to legally change their gender without proof they had been sterilized or were unable to have children.
The Associated Press reported the amendments that Finnish MPs approved by a 113-69 vote margin will also allow trans people who are at least 18 to legally change their name without medical intervention. Prime Minister Sanna Marin said the amendments' passage was a priority for her government ahead of the country's general election that will take place in April.
Seta, a Finnish LGBTQ and intersex rights group, described the vote as a "victory for human rights."
"Translaki strengthens human rights in Finland," tweeted Seta. "The rights of children and young people must be secured next!"
Voitto ihmisoikeuksille! #Translaki vahvistaa ihmisoikeuksia Suomessa. Seuraavaksi on turvattava lasten ja nuorten oikeudet!

Kiitos valtavasti kaikille lain puolesta äänestäneille ja vaikuttamista tehneille järjestöille ja yhteistyökumppaneille! pic.twitter.com/2LkmnSJyoE

— Seta (@seta_ry) February 1, 2023
ILGA-Europe also praised the vote.
"We are thrilled to hear that the Finnish Parliament just adopted Translaki — a new law making legal gender recognition based on self-determination for adults," said ILGA-Europe. "While there is more work to do, this is a significant step! Congratulations to all who have worked for so long on this!"
We are thrilled to hear that the Finnish Parliament just adopted #Translaki – a new law making legal gender recognition based on self-determination for adults. While there is more work to do, this is a significant step! Congratulations to all who have worked for so long on this!

— ILGA-Europe (@ILGAEurope) February 1, 2023