D.C. man convicted of assaulting gay man sentenced to 18 months
Judge rejects defense claim that victim provoked attack near Logan Circle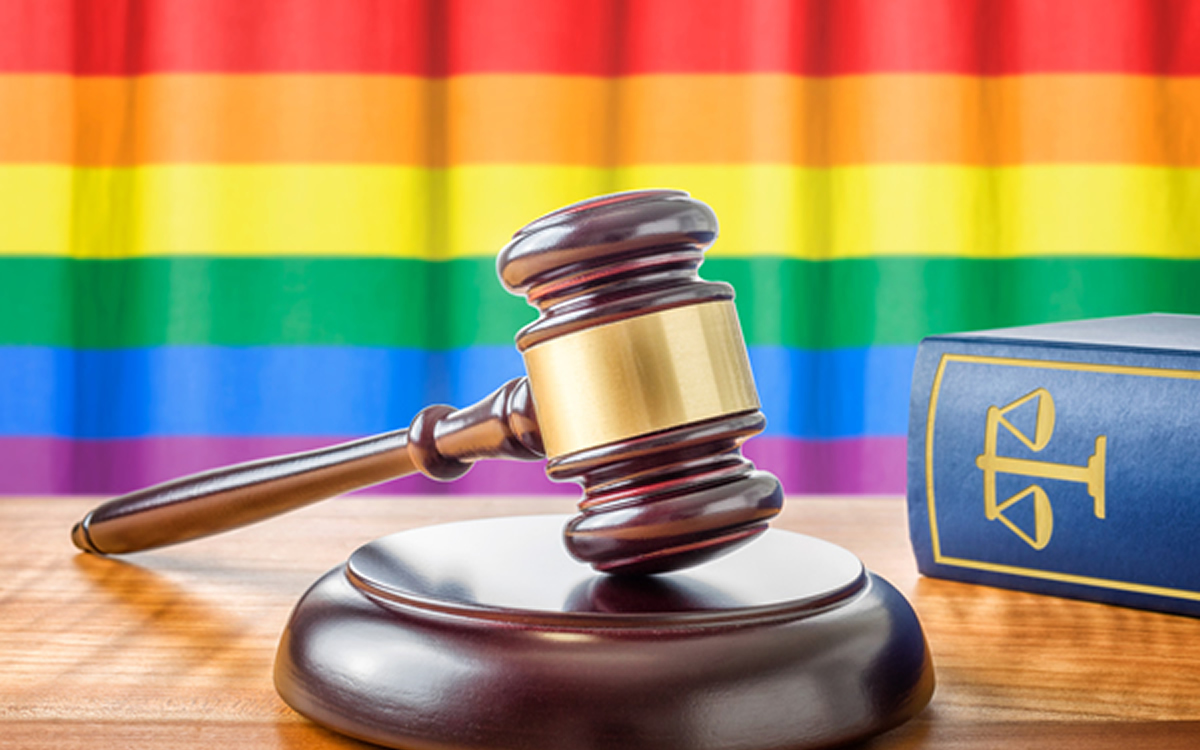 A D.C. Superior Court judge on Tuesday handed down a sentence of 18 months of incarceration for a man convicted of Assault with Significant Bodily Injury for fracturing the nose and breaking several teeth of a gay man while shouting anti-gay slurs during a May 2022 attack near Logan Circle.
Judge Lynn Leibovitz also sentenced the man charged in the case, D.C. resident Anthony Duncan, 42, to three years of supervised release after he completes his prison term and ordered him to pay a fine of $100 for the Victim of Violent Crime Compensation Act program.
Court records show Leibovitz gave Duncan until May 9, 2025, to pay the fine.
The sentencing took place two and a half months after a Superior Court jury on Feb. 27, at the conclusion of Duncan's trial, found him guilty of the assault charge but not guilty of committing the assault as a hate crime based on the victim's sexual orientation.
During the May 9 sentencing hearing, Assistant U.S. Attorney Jared English, the lead prosecutor in the case, pointed to charging documents alleging that the attack against the victim was unprovoked and was clearly linked to Duncan's display of hatred toward the victim based on his perceived sexual orientation.
In a written sentencing memorandum that English filed in court, the prosecutor pointed out that under legal precedent, the judge could still take into consideration Duncan's homophobic action in considering the sentence, even though a jury acquitted him on the charge of committing a hate crime.
An arrest affidavit filed by police and prosecutors at the time of Duncan's arrest says the victim "was wearing a Stonewall Bocce shirt, which is a well-known LGBTQ sports league" at the time Duncan allegedly confronted him as the two men crossed paths while walking along 15th Street, N.W., at the intersection of V Street at about 4:50 p.m. on May 21, 2022.
Charging documents say Duncan allegedly punched the victim in the face and head, fracturing the victim's nose in several places and breaking three of the victim's teeth while shouting the words "fag" and "faggot." He was taken by ambulance to a hospital for emergency treatment, court records show.
Quo Mieko Judkins, Duncan's attorney, argued during the sentencing hearing that Duncan became angry during the incident, which she says Duncan believes was a fight, when the victim allegedly touched himself in a way that Duncan interpreted as a provocation.
Police charging documents quote Duncan as claiming at the time of his arrest that the victim "grabbed his nuts at me," which police interpreted to mean he accused the victim of making a sexual gesture toward him.
The charging documents say the victim strongly disputed that assertion, saying he attempted to walk away from Duncan after Duncan began calling him a "faggot" and punched him in the back of his head.
In a development that LGBTQ activists have said further confirmed Duncan's hostile motive, the charging documents say Duncan used his phone to make a video recording of his assault of the victim, which police obtained and used as evidence. One of the charging documents says Duncan can be heard on the recording yelling the word "fag" as he assaulted the victim.    
Judkins asked Leibovitz to hand down a sentence that did not include incarceration or a sentence of 180 days at most. She said Duncan had a troubled childhood that led to some earlier convictions, as English pointed out, but that since the time of his arrest in this case he has started his own business with a working website. He is productive in his community, Judkins said.
"The defendant was offended by a gesture of the complainant," Judkins told the judge. "This was not completely unprovoked," she said. "There was something that set this off. I'm not saying this was right," Judkins argued.
Leibovitz disputed that argument before handing down her sentence. She said it was "not reasonable" for Duncan to have punched the victim with a metal object in his hand, referring to charging documents that said Duncan was holding a metal object at the time of the attack.
"He made angry, homophobic statements," Leibovitz said, adding that the victim may have adjusted his pants in the area of his private parts, but that did not justify Duncan committing an assault.
"This was unprovoked," Leibovitz said.
Duncan had been released pending his trial and sentencing shortly after the time he was arrested.
Immediately after Leibovitz handed down her sentence of 18 months incarceration at Tuesday's sentencing hearing, two U.S. Marshals placed Duncan in handcuffs and escorted him out of the courtroom as his sentence was to begin at that time.
Before handing down her sentence, Leibovitz said she had read a community impact statement submitted by the victim, who did not attend the sentencing hearing, and an impact statement by at least one LGBTQ organization, the D.C. Advisory Neighborhood Commissions' Rainbow Caucus, which consists of LGBTQ ANC commissioners.
"The effect this case has had on the LGBT community in the District of Columbia cannot be understated — rising violence scares all Washingtonians, but attacks against LGBT individuals scares other LGBT people even more so," the Rainbow Caucus impact statement says.
"In this particular case, the assailant recorded his crime for future purposes — including possibly celebrating it publicly and taunting and terrorizing other gay people," the statement continues.
"Your Honor, calling someone homophobic slurs is one thing and it is something that all LGBT individuals experience," the statement says, adding that going on to break the victim's nose and three of his teeth "takes this crime to an entirely new and terrifying level for our community."
It calls on Leibovitz to "take the fears of the broader LGBT community into account in sentencing and acknowledging this attack's impact not just on the victim, but on his entire community."
Inaugural Uptown Pride to take place June 10
Festival to feature drag storytime, makers' market, DJs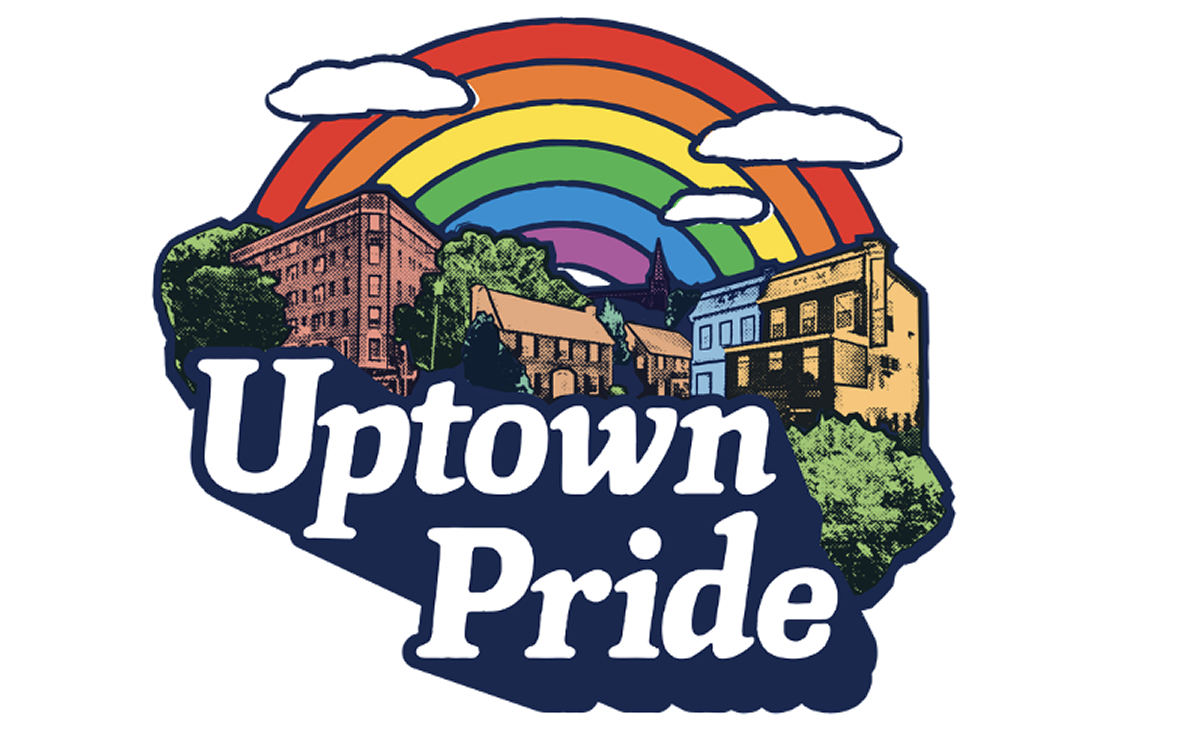 A new Pride festival is coming to D.C.
The inaugural Uptown Pride will be hosted in Sixteenth Street Heights on June 10 with Pride celebrations for Washingtonians of all ages.
The festival, hosted at the intersection of 14th Street, Colorado Avenue and Kennedy Street, NW, will feature a drag storytime, a makers' market, DJs and more. There will also be a raffle for various prizes, with all proceeds going to the Trevor Project, which provides suicide prevention services for LGBTQ teens.
The festival will be from 2-7 p.m. and is partnering with local businesses like Moreland's Tavern, Captain Cookie and Lighthouse Yoga Center for activities and refreshments.
Justin Noble, one of the organizers of the festival, said that the inspiration for the event came out of wanting a Pride experience tailored to the residents of the Sixteenth Street Heights, Petworth and Brightwood neighborhoods.
"It can be a hassle to get to downtown," Noble said. "There needs to be something in our community that supports LGBTQ+ people and the culture and all of that because we're everywhere, right? We are everywhere."
Organizer Max Davis said that the inclusion of children's events like a drag storytime was purposeful, and helps make the event more accessible to LGBTQ families and youth.
"Kids I feel are the most important in as far as just showing them, just visibly showing them that you can live out and you can be queer," Davis said. "There is no more dangerous time than now to be queer, questioning youth … So who better to welcome into the fold than kids who might be questioning their sexuality."
Davis said that a big part of wanting to bring Pride celebrations uptown was to have a physical representation of support for the LGBTQ community.
"I felt like because there wasn't anything going on in Sixteenth Street Heights — the clientele that we were serving up at Moreland's absolutely is supportive, and I never felt that it wasn't a supportive environment — but if you don't have something to actively support that I feel that your support is just words," Davis said. "If our community had someplace to attend even for one day to just be like, 'Hey, I stand with you,' … that is something that every community should have available to them to actively support the LGBTQ community."
Capital Pride announces 2023 honorees, grand marshals
Assistant Secretary of Health Levine among picks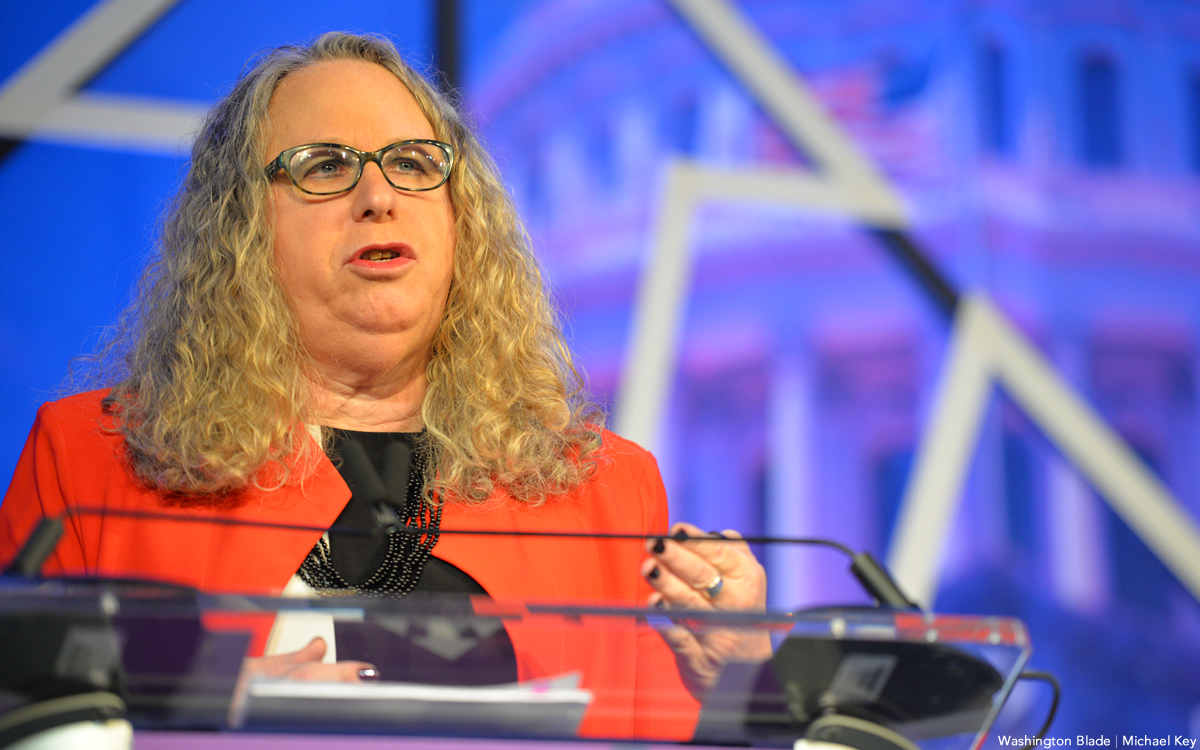 Assistant U.S. Secretary of Health Admiral Dr. Rachel Levine and acclaimed longtime D.C. LGBTQ and transgender rights advocate Earline Budd are among nine prominent LGBTQ community leaders named on Wednesday by the Capital Pride Alliance as its 2023 Capital Pride honorees.
Capital Pride Alliance, which organizes D.C.'s annual Capital Pride parade, festival, and related events, announced in a May 24 statement that it will present the honoree awards to each of the recipients at a ceremony scheduled for 7 p.m. on Friday, June 2, at the Penn Social event and catering hall at 801 E St., N.W.
"The recipients are nominated each year by members of the community," the Capital Pride statement says. "They represent individuals who and organizations that have advanced the causes of LGBTQ+ rights," it says.
The statement says Levine was selected for the Capital Pride Paving the Way Award, which "acknowledges an individual or organization that has provided exemplary contributions, support, and/or advocacy that has positively impacted the LGBTQ+ community, and whose leadership has inspired continued progress."
Levine, who was appointed by President Biden in 2021 as Assistant Secretary of Health, is a longtime pediatrician who also serves as an admiral in the U.S. Public Health Service Commissioned Corps. She became the first openly transgender person to hold the admiralty position.
Capital Pride named Earline Budd as recipient of the Capital Pride Super Hero Award, which "recognizes additional significant and important contributions to the LGBTQ+ community in the national capital region."
The statement announcing the honorees says Levine and Budd will also serve as grand marshals for the June 10 Capital Pride Parade. It says each of the other honorees will serve as parade marshals.
The announcement says the following four people have been named as recipients of the Capital Pride Hero Award:
• Shi-Queeta Lee, the D.C.-based nationally acclaimed drag performer
• Benjamin Rosenbaum, longtime congressional staffer, LGBTQ rights advocate, and LGBTQ Jewish community advocate
• Nancy Canas, president of D.C. Latinx History Project and advocate for the LGBTQ Latinx community
• Abdur-Rahim Briggs, longtime leader of the D.C.-based Project Briggs, which provides philanthropic support for LGBTQ causes.
The following two organizations were named as recipients of the Capital Pride Breaking Barriers Community Impact Award, which recognizes individuals or organizations that have "demonstrated a significant impact to the LGBTQ+ community at either the local or national level and who helped eliminate barriers for social, personal, or professional growth of the LGBTQ+ community:
• Drag Story Hour DMV
• National LGBTQ Task Force
The Bill Miles Award for Outstanding Volunteer Services, which acknowledges "exemplary contributions to the Capital Pride Alliance, its programs, initiatives, or other Pride sponsored activities," is being given to Brandon Bayton, Jr., a longtime Capital Pride volunteer, consultant, and organ transplant advocate, and LGBTQ rights advocate.
"We are fortunate to have such a vibrant honoree selection process, with so many outstanding individuals who were nominated," said Ashley Smith, president of the Capital Pride Alliance Board of Directors. "We are very pleased to celebrate these individuals at the 2023 Capital Pride Honors," Smith said in the CPA statement.
Blade names recipients of two summer fellowships
Kravis, Lev-Tov join LGBTQ news team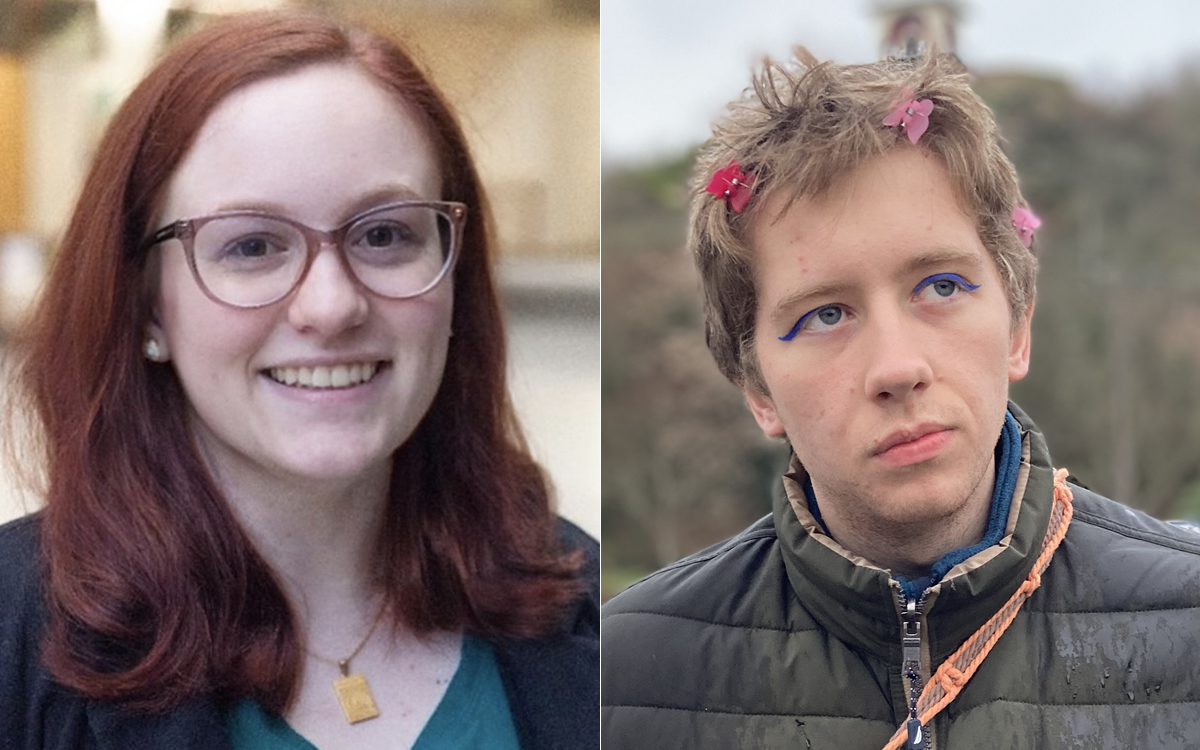 The Blade Foundation this week announced the recipients of its 2023 summer fellowship program.
Isabelle Kravis (she/they) is a senior at American University studying journalism and women's, gender, and sexuality studies. She will focus on covering LGBTQ issues in the local D.C. area for 12 weeks starting this week. The fellowship is made possible by a generous donation from the DC Front Runners Pride Run 5K event.
"I've been reading the Blade since I first moved to D.C. for my freshman year and I'm so excited to be able to contribute to such a historic paper," Kravis said. "I love covering the LGBTQ community because of the diversity of experiences that each queer person has and the joy that queer people bring to everything they do. I'm incredibly lucky to have this opportunity to be able to cover both the city and community that I love."
Joel Lev-Tov (they/them) is a senior at the University of Maryland College Park studying journalism. Lev-Tov also serves as president of the Association of LGBTQ Journalists at College Park. Lev-Tov is the sixth recipient of the Steve Elkins Memorial Journalism Fellowship, which honors the co-founder of CAMP Rehoboth. The fellow covers issues of interest to the LGBTQ community in Delaware, also for 12 weeks. The fellowship is funded by donations from the Rehoboth Beach community.
"I'm extremely excited to start reporting about my community for my community," Lev-Tov said. "The Blade is offering me a special opportunity that I'm very grateful for. I can't wait to start reporting!"
Kevin Naff, editor of the Blade, welcomed Kravis and Lev-Tov to work this week.
"We're all excited to work with Isabelle and Joel this summer," Naff said. "There's never been more news to cover and they will add an important, fresh perspective to our work. Thank you to our donors and to the Front Runners for making this program possible."
For more information on the fellowship program or to donate, visit bladefoundation.org.