America's Leading Gay News Source
holocaust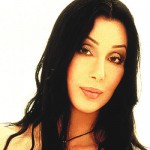 Cher's life to go up on Broadway, a terrible murder in Texas, flipping off the presidency, coming out, staying out, and what kind of driver ditches an AIDS charity?
June 26, 2012 |
Comments Off

President urges genocide 'never again' occur
April 23, 2012 |
4 Comments

Part of an urban renewal plan in the city's center, Germany's third largest city is building a gay victims' memorial, at the location of one of Europe's best known pre-holocaust gay bars.
May 31, 2011 |
3 Comments
© Copyright Brown, Naff, Pitts Omnimedia, Inc. 2014. All rights reserved.