Same-sex marriage means big business
So are we really just like everybody else? When it comes to gays and their wedding ceremonies, it depends on whom you ask.
Several among a bumper crop of new businesses that have sprung up in Washington to tap into the inevitable boom in same-sex weddings when the new District law goes into effect in March are targeting same-sex couples exclusively and say gay relationships are different in ways straight wedding planners won't fully grasp.
Don Gillin's new business, D.C.'s Gay Wedding Planners (dcsgayweddingplanners.com), will specialize in those differences. The 36-year-old gay Bethesda resident has a decade of event and wedding planning under his belt and says he's in a strong position to help same-sex couples realize their wedding dreams. He knows the ropes from doing straight weddings for several years but also gets gay relationship in a way his straight counterparts can't.
"This was never a possibility before and now it is, so it's kind of doubly sweet and meaningful," Gillin says. "I don't think a straight wedding planner could understand that. Not only are two gay men or two lesbians getting married, they're taking advantage of a right they never had before. As a gay person I can understand that and truly honor their love story like a typical wedding service couldn't."
Mike Wilkinson, a 27-year-old Washington resident, says his business, GLBT Wedding Services (glbtweddingservices.com), a new division of Event Emissary, benefits from his gay touch.
"I think [straight wedding planners] definitely know how to throw great events, but we have an advantage because we're personally invested in the community," Wilkinson says.
Laura Lee, who's straight and has been in business as a wedding planner with In Any Event (inanyeventcoordinators.com) for a year, says there aren't many significant differences between straight and gay weddings. The preferences have more to do, she says, with the couple's tastes than their sexual orientation.
"Gay couples are as diverse in their desires and spending habits for their weddings as straight couples," she says via e-mail from El Salvador where she's on a volunteer trip building houses for low-income families. "Their desire for tradition varies as well. I think the only major difference is that gay couples may feel less confined to traditional customs than straight couples. In general, though, it really depends on the individuals."
Like Gillin, Tara Davis has worked on both same-sex commitment ceremonies and opposite-sex weddings, for the last year and a half with Elegance and Simplicity, which just started a referral site for same-sex couples at legallyweddc.com. She and her partner, Tanya Colucci, had a ceremony in Florida in 2008 but plan to get legally married in Washington this spring. Davis says there's some "relatability" when she works with gay couples that helps.
"Being a lesbian, I can be sensitive to issues same-sex couples may be having," she says. "In the beginning my mom was always supportive but the idea of a wedding was a little shocking to her. So I can support them, tell them my story, let them know that people do come around and my mom was there with my dad walking down the aisle. That moral support definitely makes a difference. Can they get a beautiful quality wedding from a straight wedding planner? Of course. But it helps to know vendors who've gone through it and know that everything has gone well."
Elegance and Simplicity, which has been around for 12 years and is owned by Katie Martin, who's straight, typically does about 120 weddings a year. Usually three to five are same-sex commitment ceremonies but they expect a boost this year when the law goes into effect, assuming it survives its 30-legislative-day congressional review period as most experts predict.
The Williams Institute, UCLA School of Law, predicts that 1,882 same-sex D.C. couples will marry in the next three years in addition to about 12,550 non-District residents expected to flock to the District to wed. The new law will likely bring more than $52 million to District coffers by the end of 2012 and about 700 new jobs. The city itself will see about $5.4 million in tax revenue. Most of the couples — about 65 percent — will be from out of state, the Institute predicts.
Could there be a huge number in 2010 then a massive drop-off once all the couples who've been together for eons legally wed? Davis doubts it.
"If you look at how Massachusetts is doing, it's still very big business for their economy and it's been legal there for a long time now," she says. "It will probably decrease some, but I wouldn't expect to see it steadily dropping."
Wilkinson is hoping there'll be a huge boom at first. He's hoping to break a Guinness world record by having a mass marriage event on March 20 at D.C.'s Mellon Auditorium. He needs 169 couples to break the record but is hoping for 400, which would fill the room. Only five couples have signed on so far but he expects a deluge once the law goes into effect.
"We're definitely trying to be cognizant of the needs of the couples," he says. "It won't be like going through the drive-through at McDonald's. We're putting a lot of effort into being sensitive to the couples but also making it a special event within the community."
Another local business that will be assisting couples planning their same-sex weddings is Raymond Boney Event & Publicity Management, boneyevents.com. Not only will Boney's team assist with planning a D.C.-area celebration, they will plan destination ceremonies and even plan the honeymoon.
Some D.C. residents who weren't involved in weddings in any capacity before are planning to jump into the fray. Photographer Robert Dodge, who's gay, was never interested in shooting straight weddings, but says same-sex weddings excite him. He shot a series of ads for GLBT Wedding Services featuring gay models at Mellon Auditorium.
"The opportunity to shoot gay weddings and record these historic first life commitments is really exciting and something I am looking forward to," Dodge says by e-mail from Vietnam where he's on a shooting trip. "I would like to establish myself as the preeminent gay wedding photographer."
Dodge's website portfolio (robertdodge.com) reveals a bounty of artsy shots. Won't weddings be boring by comparison?
"Not at all," he says. "Wedding photography is a first cousin to portraits and portraiture has been an art form for centuries. I will also be shooting weddings in a photojournalist style, which means that many of the images will be candids. I will still do the wedding formals, but a large part of the work will have that natural look of being candid and not posed."
And Dodge is of the mindset that being gay himself will definitely be an advantage.
"Unless they have some experience with this, (straight photographers) are going to have a difficult time understanding the dynamics of the relationships and will simply miss some good photographic moments because they were waiting for the couples to act like a straight bride and groom."
Here's your guide to the merriest gay holiday season!
Cocktails, music and dancing at upcoming parties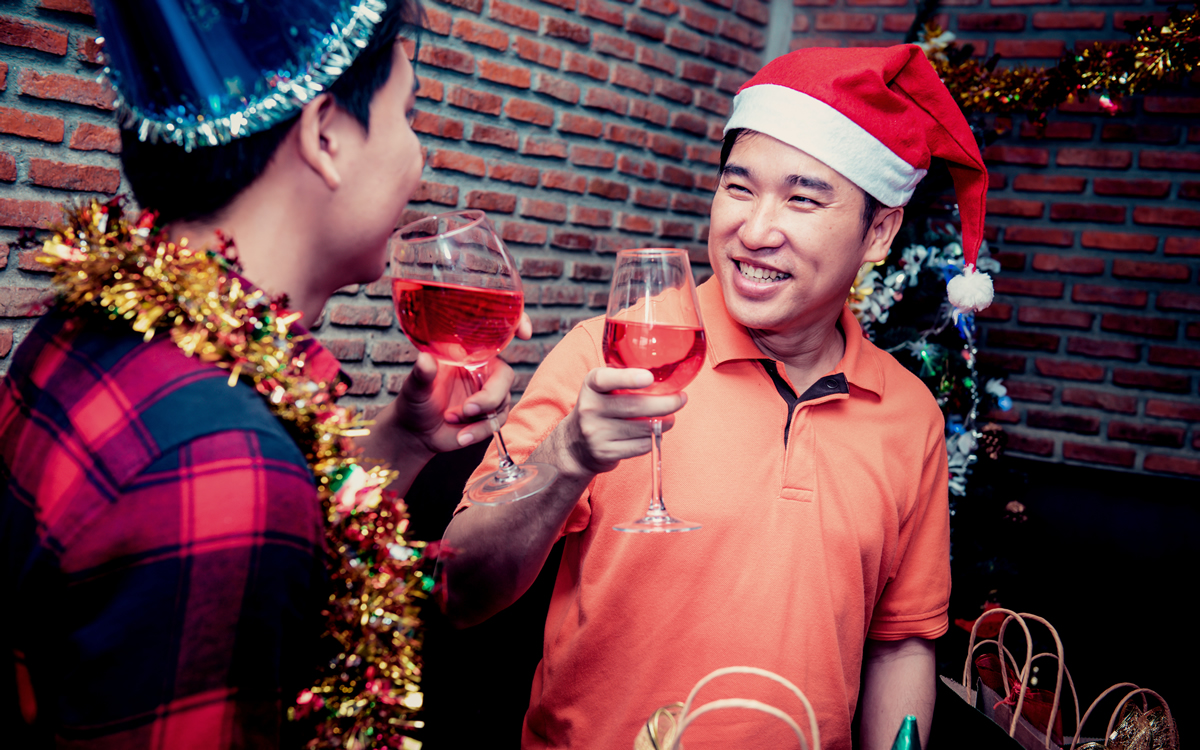 "LGBTQ Social Mixer – Pride On The Patio at Showroom" will be on Tuesday, Dec. 27 at 5:30 p.m. at Showroom.
There will be happy hour cocktails and dinner on the heated patio at the venue. Dress is casual, fancy, or comfortable. Guests are encouraged to bring their most authentic selves to chat, laugh, and get a little crazy.
Admission is free and more details are available on Eventbrite.
The Iconic International House of Balenciaga will host "Naughty or Nice: A Holiday Extravaganza" on Thursday, Dec. 22 at 10 p.m. at Privilege.
There will be a limited buffet and open bar, hookah, VIP packages, bottle specials and music by DJ Dave Thom and DJ Obie. There will also be a sweater contest with a cash prize.
Tickets are $20 and can be purchased on Eventbrite.
"Hip Hop Garden DC Day Party" will be on Saturday, Dec. 24 at 4 p.m. at Lost Society. This exclusive day party experience will feature non-stop music, dancing, and good vibes. Music played will be a crossover of genres and fusion of cultures.
Tickets are $20 and can be purchased on Eventbrite.
Winterfest remains in full force
Yappy Hour will be on Sunday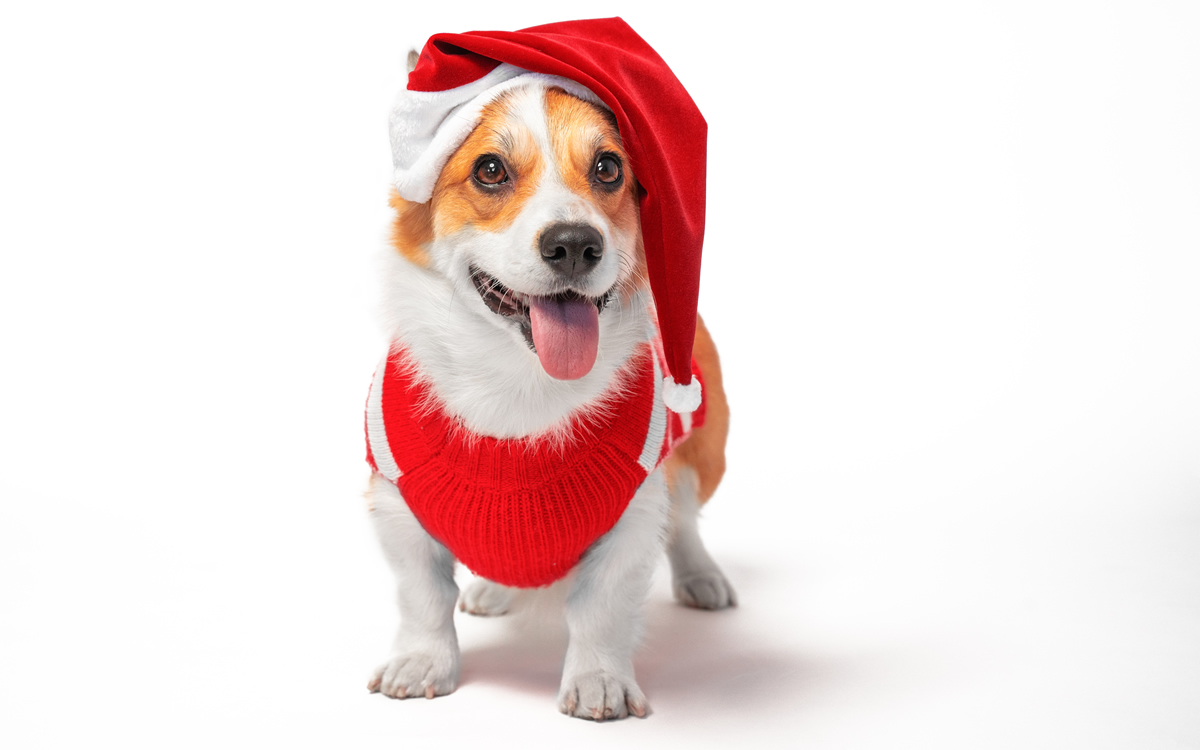 Events for Wunder Garten's 6th Annual Winterfest are still underway at one of D.C.'s most enthralling beer gardens at 1101 First St., N.E.
A Night of 1,000 Santas will be on Saturday, Dec. 17 at 8 p.m. Guests are encouraged to come dressed as Santa, Mrs. Claus, an elf, a reindeer, anything or anyone, to dance the night away and celebrate the holidays. This event is free and more details are available on Eventbrite.
Yappy Hour will be on Sunday, Dec. 18 at 12 p.m. This is a special day for the pups and their "hoomans" and perfect opportunity for the pups to get some treats and make new friends. Select beers cost $6 and there will be free pupucinnos with a purchase. This event is free and more details are on Eventbrite.
Trivia Mondays will be on Monday, Dec. 19 at 7 p.m. This event will be hosted by Mark Lloyd. Guests are encouraged to bring friends and test their knowledge to win prizes and glory. There will also be boozy cocktails, seasonal beers and themed decor. Tickets are free and more details are available on Eventbrite.
Halloween is back and more queer than ever!
Freddie's Beach Bar to host Halloween party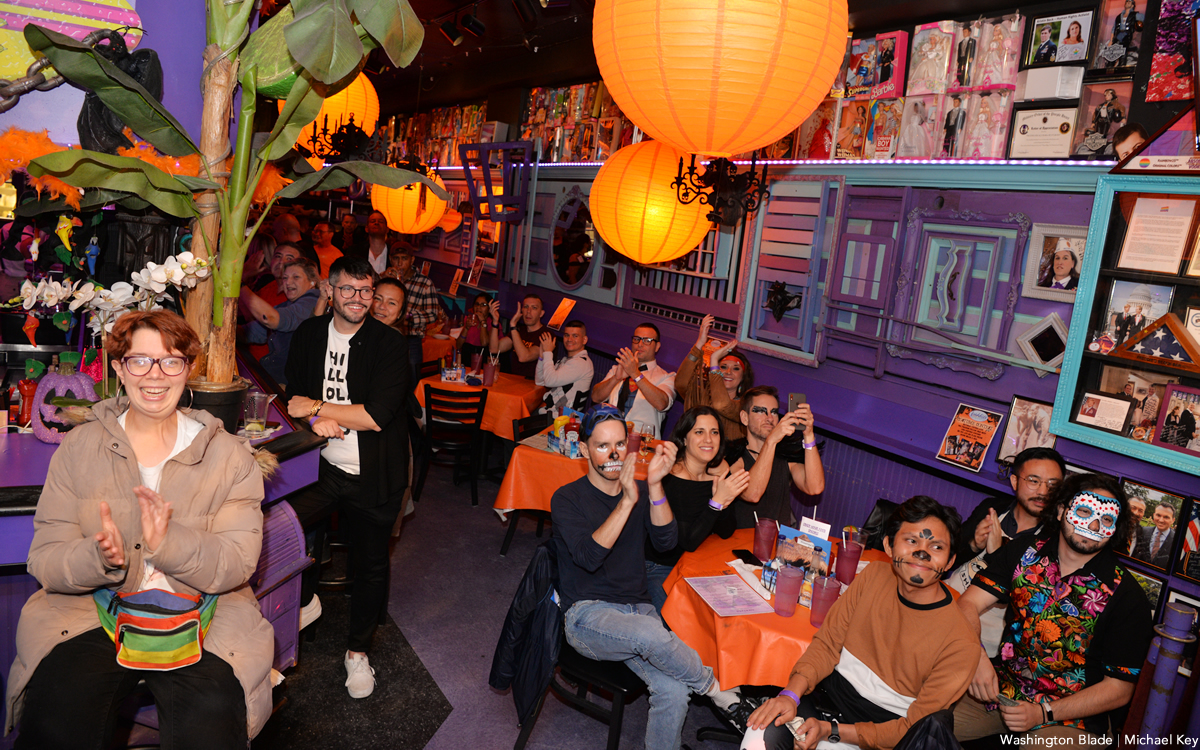 Freddie's Beach Bar and Restaurant will be hosting a Halloween party on Monday, Oct. 31 at 6 p.m.
Guests are encouraged to bring friends and meet new people from all over the world. Guests will gather in the back outside patio if the weather is nice or near the stage if not. Go Gay DC leader TJ Flavell will be there to greet you. Name tags will be provided. There's no cover charge.
For more details, visit Eventbrite. 
Metrobar DC to host 'Booze and Brews' Halloween Brunch'
"Booze and Brews Halloween Brunch" will be on Saturday, Oct. 29 at 7 p.m. at metrobar DC.
Guests are encouraged to come enjoy sounds from DJ Lalee and tasting tables from Catoctin and Republic Restoratives from 7-10 p.m. and drink specials featuring Catoctin or Republic Restoratives spirits all evening long.
This event is free to attend with an optional $15 Bash + SMYAL Fundraiser Ticket to help support LGBTQ youth across the district. Ticket holders will be honored with a cocktail.
For more details, visit Eventbrite.
Cake Pop to host 'HallowQueen Drag Brunch'
"HallowQueen Drag Brunch" will be on Sunday, Oct. 30 at 11 a.m. at The Hall CP. New host Cake Pop will be hosting this ultimate Halloween-themed event.
Flavored mimosas and Bloody Marys will cost $24 and the brunch buffet costs $30 and will include French toast casserole, buttermilk pancakes, tater tots hash, among many other menu items.
Tickets for this event start at $25 and can be purchased on Eventbrite.
Baltimore Playhouse to hold 'Haux-lloween' party
"Taste.Touch.Feel: Haux-lloween" will be on Saturday, Oct. 29 at 7:30 p.m. at Baltimore Playhouse – Private Social Club.
Guests are encouraged to come and enjoy top-tier burlesque and specialty performances, kink edutainment, interactive games, and plenty of surprises to thrill one's senses.
There will also be a costume ball with three categories. Each category is limited to eight participants. The categories are:
Alien Superstar: Most unique, intergalactic freak
Fetish Faerie: Whimsy, kinky, faerie hauxs
Best Couples Costume: Period.
After the costume ball, there will be an "Adult Play Date After Party" for mingling and a night of no inhibitions where guests can enjoy spontaneous performances, play with their lover(s) or be a voyeur while the music plays.
Tickets start at $45 and can be purchased on Eventbrite.
Sirene, X and Nadia to perform at Firefly
Firefly Halloween Special Event will be on Saturday, Oct. 29 at p.m. at Firefly. This event will feature performances by drag queens Sirene, X and Nadia. There will also be two competitions:
• "Holy" a ghoulie drag performance with a cash prize of $100 and a bookings prize of $100.
• A costume contest where the 1st place winner wins a one-night stay at Hotel Madeira, 2nd place wins dinner for two at Firefly, and 3rd place wins brunch for two at Firefly.
This event is free and more details are available on Eventbrite.