AIDS drug funds threatened by Tea Party scare?
White House, Hill leaders reluctant to push emergency measure

Some Democrats and Republicans in Congress who have long supported funding for the AIDS Drug Assistance Program are reluctant to back the struggling program this year because they fear the additional spending will jeopardize their chances of being re-elected, Capitol Hill observers and AIDS activists said this week.
William Arnold, executive director of the National ADAP Working Group, said intense pressure on members of Congress to curtail spending by the so-called Tea Party movement has made it difficult to line up support for an emergency supplemental appropriation measure.
Arnold and officials with other national AIDS and LGBT organizations say the program is facing a crisis never seen before, where a growing number of low income people with HIV or AIDS may be denied life-saving anti-retroviral drugs in at least 11 states this year because state ADAP affiliates have run out of money.
Due to a shortage of funds, the 11 states have been forced to put in place waiting lists for patients who otherwise would have received AIDS medication prescribed by their doctors.
"It's ridiculous that people have to be wait-listed for medicine that they need to stay alive," said Laurie Young, a policy analyst for the National Gay & Lesbian Task Force.
ADAP was created in 1987 under the Ryan White Care Act to help pay for AIDS-related drugs for low-income people with HIV/AIDS, including those who don't have health insurance coverage.
Advocacy groups familiar with the program say an emergency appropriation of at least $126 million is needed this year to provide AIDS drugs for all that need them. But they say the Obama administration and Democratic leaders in Congress have yet to make a commitment to back such an appropriations measure.
Nearly 80 members of the House, including gay Reps. Barney Frank (D-Mass.) and Tammy Baldwin (D-Wisc.), signed a petition recently sent to the White House urging the president to back the emergency funding measure. All but one of the House members signing the petition were Democrats.
Baldwin said Tuesday that she and her colleagues who signed the petition have yet to receive a response from the White House.
In an e-mail Tuesday to the Blade, White House spokesperson Shin Inouye said the president "strongly supports the Ryan White Program and the AIDS Drug Assistance Program's vital role in providing life-saving medications for people living with HIV and AIDS."
Inouye noted that the current year's funding for ADAP represents a $20 million increase over the fiscal year 2009 funding. He said President Obama has proposed an increase in ADAP funding for next year that will allow the program to "serve an additional 3,389 individuals."
But Inouye didn't say whether the administration would support the $126 million emergency supplemental appropriation for ADAP for this year, as AIDS groups have requested.
In response to a request for the White House's position on the emergency funding proposal, Inouye said, "We are working to ensure that ADAP has the funds it needs so that waiting lists are not needed for this safety net program."
Drew Hammill, a spokesperson for House Speaker Nancy Pelosi, said Pelosi and other House Democratic leaders were reviewing the request.
"As she has every single year since the program was created, the speaker will push for increased funding for ADAP in the regular [fiscal year] 2011 Labor-[Health & Human Services]-Education appropriations bill," he said.
Representatives of AIDS groups, including Arnold, said a funding increase in the fiscal year 2011 appropriations bill cited by Pelosi's office would be helpful and could alleviate the ADAP crisis if the funding were large enough.
But they said that immediate relief is needed this year, noting that the 2011 measure would not take effect until July 1, 2011.
Baldwin told the Blade that she was certain that congressional Democrats would take steps to support the $126 million emergency appropriation. But she said Republicans in the House have followed a policy of opposing nearly all spending bills proposed by Democrats.
"I sense among the Democratic caucus, among the Democratic leadership, an absolute awareness of this" funding problem and a commitment to acting, she said. "And yet when we can't rely on any bipartisanship to respond to this crisis, we can't rely on a single Republican vote to help respond to the absolute needs of people we represent, it is extremely challenging."
But Michael Weinstein, president of the AIDS Healthcare Foundation, questioned Baldwin's response, saying Democrats have yet to introduce a measure calling for the $126 million funding for ADAP.
"Why don't they introduce a bill and call the Republicans' bluff if they want to blame this on the Republicans?" Weinstein said.
He noted that Sens. Richard Burr (R-N.C.) and Tom Coburn (R-Okla.) introduced a bill last month that would take the $126 million needed for ADAP this year from the federal stimulus program, where there are millions of dollars in unobligated funds.
Sens. Michael Enzi (R-Wyo.) and George LeMieux (R-Fla.) also signed onto the bill, but no Democrats so far have agreed to become co-sponsors. Weinstein said Democratic sources in the Senate told him the bill would be "dead on arrival" when sent to a committee to consider it.
"This is partisan politics, with the well-being of people with AIDS the ones to suffer the consequences," Weinstein said.
Weinstein also challenged Pelosi to immediately introduce an emergency funding measure to cover the needed funds for ADAP this year, saying her district in San Francisco has a large number of low-income people with HIV that rely on ADAP.
He acknowledged, though, that no other Republican senator, including Senate Minority Leader Mitch McConnell, have signed on to the Burr-Coburn bill. A similar bill has yet to be introduced in the House.
Baldwin said she would likely vote for such a bill if it were introduced in the House and became the only vehicle to allocate the ADAP funds. However, she noted that she would prefer not to take funds from the stimulus program.
In his e-mail to the Blade, Inouye said the White House opposes taking funds from the stimulus program "because those resources are needed by communities across the country to keep the economic recovery going and to stimulate job growth."
Arnold said his group supports the Burr-Coburn bill on grounds that it could provide immediate help for ADAP and the funds are already incorporated in the federal budget, preventing the need for "more spending" to appropriate the funds.
He also noted that the Tea Party movement appears to have frightened both Republicans and Democrats from embracing new spending, even if they know it's needed to help save lives.
Some Capitol Hill insiders have said the reluctance by lawmakers to back spending measures appears to have stopped a supplemental appropriations bill normally approved each year to pay for federal disaster relief efforts. AIDS activists were hoping a supportive committee member would seek to add the ADAP emergency appropriation to this bill.
That bill, which was before the House Appropriations Committee, was expected to come up for a committee vote last month, just before Memorial Day. But Arnold and other sources familiar with the measure said Committee Chair David Obey (D-Wis.) reportedly put the bill on "hold" because he couldn't line up the votes among his fellow Democrats to pass it.
Moderate and conservative Blue Dog Democrats were among those reluctant to back the bill, said people familiar with the measure.
"The Blue Dog Democrats have been very opposed to spending money, period, because they're worried about getting re-elected and they're from swing districts where tea partiers might be challenging them," Arnold said.
Obey reportedly has said he postponed committee consideration of the bill because too much business was taking place on the House floor and committee members didn't have time to consider the bill, according a source familiar with the committee. The source said Obey indicated he would soon decide how and when to take up the bill.
Arnold said his and other AIDS groups have argued that turning down the ADAP spending measure would be "penny wise and pound foolish" because it saves the government large sums of money in the long run.
If people with AIDS are denied medication, they could end up in the hospital, and state and federal agencies could be forced into picking up the bill from patients without insurance coverage.
Queer youth found creative approaches to self-care during pandemic
From taking a bath to developing new workout routines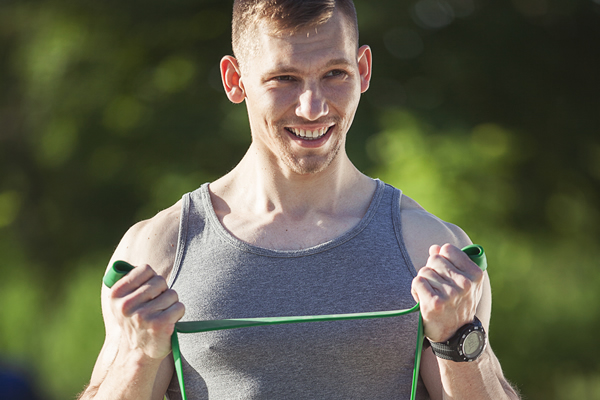 Isolation, whether because of the pandemic, physical or mental health issues, or a combination of those, has affected everyone this year. For LGBTQ youth, already marginalized by society and often lacking support in their own families, it has been especially difficult.
A Trevor Project survey conducted at the end of 2020 found "more than half of transgender and non-binary youth seriously considered suicide."
In July of 2020, a group of Irish doctors and a representative from a student group called for immediate research and dissemination of self-help resources for young people, stating that "youth, whilst less susceptible to severe COVID-19 infection, is more at risk of the negative psychosocial effects of the pandemic."
Urban Health Media Project, a D.C.-based nonprofit that helps train high school students in health journalism, surveyed youth about the mental health impacts of the pandemic in April. They wanted to know how LGBTQ youth had been taking care of themselves and about the importance of Pride as society emerged from isolation.
Pandemic life changed the way most people socialize, forcing people to learn how to cope with their own struggles. The concept of "self-care"— practices and methods for maintaining mental and physical health without the aid of the medical community — has become even more important when COVID-19 forced people into lockdown.
But pandemic-era self-care doesn't look the same for everyone. For some, it's about taking a bath, taking extra care of their physical health, or developing a new workout routine that doesn't require a gym.
For many, therapy offers an opportunity to discuss emotions and get feedback and help from a trained professional. Many young people don't have this option, unfortunately, and COVID has made some reluctant to seek out that type of care.
When therapy or friends are not enough or when they are inaccessible, people have found other ways to release their emotions.
Jada Johnson, a Baltimore writer and social justice advocate who graduated from high school last year, said on the Urban Health Media Project's "Therapy Thursday" Instagram Live on May 6 that she is considering making more frequent appointments with a therapist. When things get too overwhelming for her, Johnson said she often just does "nothing." She detaches until she feels strong enough to keep going.
Hot showers also help, she said.
"Hot water, it just relaxes me," said Johnson. "Like, it just refreshes me, keeps me on the go."
Radiah Jamil, a rising high school senior at Brooklyn Latin School, who is an LGBTQ ally, uses daily journaling and creative writing: "Writing in general is something I love to do and the activity enhances my quality of life so I like to do all types of writing from creative writing to journalism about any issues and topics on my mind."
Young Elder, 19, a rap artist and activist from Baltimore, uses music and poetry to cope with the feelings of depression that she has experienced. "It really helped clear my mind and helped me find a different way to put how I was feeling," she said on UHMP's May 20 Instagram Live. "Music is how I heal, so it's a process. So it's kind of like I'm writing a diary and I'm choosing to share it."
Teens and young adults surveyed by Urban Health Media Project about self-care also mentioned that favorite songs and movies help them to relax.
Dangers of social media
Turning to social media, however, when feeling anxious or depressed can sometimes add to stress. Social media is not nearly as transparent as some may think; a personal feed can often be just a collection of the best moments of a person's life, and can sometimes be exaggerated or even fabricated.
Lexi Shepard, 18, of Kokomo, Ind., attested to the impact of social media on her mental health on a May 13 Instagram livestream: "Social media does impact how you view your own accomplishments because it's very easy to fall into the niche of comparing yourself and what you've achieved to what other people are achieving."
Having just graduated from high school, the college acceptance experience was fresh in her mind. "It's very easy to sit there and compare and say, 'wow, I could have done better and I could have done more,' and have a very negative outlook on it," she said. "I realized that I needed to be proud of my own accomplishments and realize what's best for me. I'm making these decisions for myself, not to please people around me."
Not everyone has that level of perspective and emotional self-awareness, though.
In situations of anxiety or stress, or feeling overwhelmed, the most important thing to do is to acknowledge your emotions and take a moment to yourself, said Calix Vu-Bui, a queer Vietnamese-American licensed therapist for Amwell.
"One of the things I think is so simple is to just tell yourself, or tell someone who's asking something from you in an anxious moment, 'I need a moment,'" Vu-Bui said in a May 13 Instagram Livestream organized by UHMP. "How are you going to regulate anything, [or] be able to think and respond to people if you're not like, 'wait a second, I've gotta breathe.' And then you actually have to do it!"
Vu-Bui uses a metaphor of a balloon to explain the need to vent and release emotions.
"We're full of all these emotions and all these things that happen to us… and so all the things [that were] mentioned, from journaling, music, exercise, all these different ways and outlets that we have to just kind of release some tension from that balloon. We've got to let some of that air out or we are going to pop."
Resources for LGBTQ youth
You are not alone. Numerous resources exist for LGBTQ youth. National organizations that provide a full range of support from information and education to individualized care include:

You can call the Trevor Lifeline 24/7/365: 866-488-7386.
They also offer a round-the-clock online confidential chat and a text messaging withTrevor counselors for youth in need. Their website includes resources such as "Protect your space and well-being on Instagram" and "A Coming Out Handbook."
The National Alliance on Mental Illness also operates a Helpline 800-950-NAMI, or in a crisis text "NAMI" to 741741. They have state affiliates so you can find help wherever you are. You can find your local NAMI by scrolling to the bottom of their "about" page and putting your state into the designated search box. And their "Support and Education" page has information on support groups and even online discussion groups.
The Centers for Disease Control and Prevention has compiled a list of resources for LGBTQ youth, and their educators and school administrators, and their parents and families.
For more localized resources, contact a comprehensive care hospital or a children's hospital in your region.
The Youth Pride Clinic, for example, provides primary and specialty care services to lesbian, gay, bisexual, transgender and questioning/queer (LGBTQ) young adults between the ages of 12-22 throughout the greater Washington, D.C., region. OR CALL 202-476-5744
Adrian Gibbons graduated from Boston University in May 2021 with a film degree. A trans male, he is an intern with the Urban Health Media Project.
One non-binary person's perspective on how to transition thoughtfully and safely
Q and A: Transitioning and its long-term impact
Miami and Baltimore– Urban Health Media Project reporter Vanessa Falcon, a high school student in Miami, interviewed Arin Jayes, 30, of Baltimore, about his gender identity journey and experience transitioning to a non-binary trans man. Jayes, a behavioral health therapist, is also an urban farmer and embroidery artist.
Q: How was your transitioning process? Was it overall very difficult? Why? How long did it last?
A: As a non binary person, I have a flexible view of how individuals develop their gender identity. It's something that may evolve throughout a person's lifetime, based on experiences; changes in personal values and relationships; bodily changes; and other factors. Gender identity also intersects and interacts with many other identities, such as race, ethnicity, physical ability or disability, sexual orientation and class.
For many trans folks, the gender transition process is lifelong and never-ending! Pronouns can change multiple times (hence the "pronoun check" posts we see on Facebook). Similarly, physical changes or adjustments may happen over years, instead of all at once. I mention this before bringing up my own story because it is important to normalize the idea of flexible, changing genders. After all, gender is a social construct designed to categorize people. When we view gender on a continuum, we can recognize a galaxy of gender journeys that a person can take.
My own transition is a prime example. I came out as genderqueer in 2012, and used "they/them" pronouns exclusively. In 2015, after further introspection, I realized that I wanted to live in a more masculine body. I came out to my family and friends as a non-binary trans man, using "he" pronouns and physically transitioning. I made this decision with the understanding that I wasn't transitioning because I identified as a "man" per se, but that I felt more comfortable in a body that had more masculine characteristics. Since physically transitioning seven years ago, I've passed as male about 90% of the time. (Masks can sometimes make passing complicated for trans folks!) When people ask me nowadays what my gender is, I just say "non-binary," and that my pronouns are "he or they — either as fine." I am leaning into presenting as femme or as masc as I want on any given day, and being as gay as I want. It can be tempting to present in a way that is more conventionally masculine or feminine, because sometimes it is just easier (fewer questions, comments, or worse). But if COVID-19 has taught me anything, it is that time is not guaranteed, and we must consider what makes life worth living, and embrace it. Every time Pride Month rolls around, I recommit to my true self. But this year it feels all the more important.
Q: Throughout the transitioning journey, many clients are informed of possible negative side effects. Despite hearing about them, you still decided to transition. Why?
A: Deciding to transition was one of the most important and difficult decisions I have ever made. Like many trans people, I didn't initially know what being transgender meant. I had to do a lot of research, introspection and support group work before I realized that being transgender described how I felt. When deciding whether to physically transition, a person can do research about the changes that they may experience, talk to other people that have gone through similar changes, and seek individual or group therapy for support. I decided to physically transition after weighing my options based on the information that I gathered, the changes that I wanted, and my financial budget.
Luckily, there is a lot of information and help available. Trans folks are resourceful, and do a lot to support and inform our communities. For example, there are numerous databases developed by trans people for trans people that allow you to review different surgeons or healthcare providers; compare photos or results of surgeries; and share resources and educational information about physically transitioning. Many community mental health centers have legal clinics that help people navigate the name and gender marker change process.
One side effect that I didn't entirely understand until after I transitioned was the significant impact that being transgender has on how we navigate the world. It affects where we go to school and receive healthcare, even which streets we choose to walk down late at night. On a job interview, we often feel the need to consider, "Will people here be accepting of me? Will there be a restroom that I can safely use?" As a white and masculine-adjacent person, my navigation of the world is privileged based on systems of white supremacy. I will not for a second forget the trans women of color who paved the way for us to demand justice; their leadership — and that of their successors in our movements — must be recognized.
Q: Did you have, or do you currently have, any regrets about transitioning?
A: What I think this question is getting at is, "How do you know you're sure?" This was a question that I asked myself many times as I considered making irreversible (or at least, not easily reversible) changes to my body. My answer to that is: I didn't truly know it was right until after I did it. That may seem radical or scary. One may ask, "Why on earth would you do something so permanent if you weren't sure?" But It took a leap of faith. And, as someone who has been there, I can say that if it doesn't feel right, you know. It is important to trust yourself and your bodily autonomy. Also, if you decide to stop your physical transition, you don't need to think of it as "de-transitioning." The path of your gender journey is unique to you. You call the shots.
Q: How has transitioning helped you and your image of yourself? How has it affected your self-esteem and mental health?
A: Much of what is written about trans people focuses on the challenges of being trans. While I said that deciding to transition was one of the most important and difficult decisions I ever made, it was also one of the best ones I ever made. I love being trans! Trans people are unique, creative, and resilient. Trans culture is rooted in grassroots community organizing. It is humbling to think of all the amazing thinkers, writers, and artists who walked this journey. I have had the privilege to meet a lot of amazing trans people who remind me of the power of our community.
Q: What advice would you give to other people who want to follow the path you did?
A: Despite what society tells you about bodies and gender, there are no rules! You don't have to justify or explain to anyone your decision to transition. You're in the driver's seat. Your body belongs to you and no one else. You will live in your body for the rest of your life. Therefore, you get to decide on what terms you will occupy it.
This article is part of our 2021 Youth Pride Issue in partnership with Urban Health Media.
New Partnership to Support LGBTQ COVID-19 Vaccine Clinics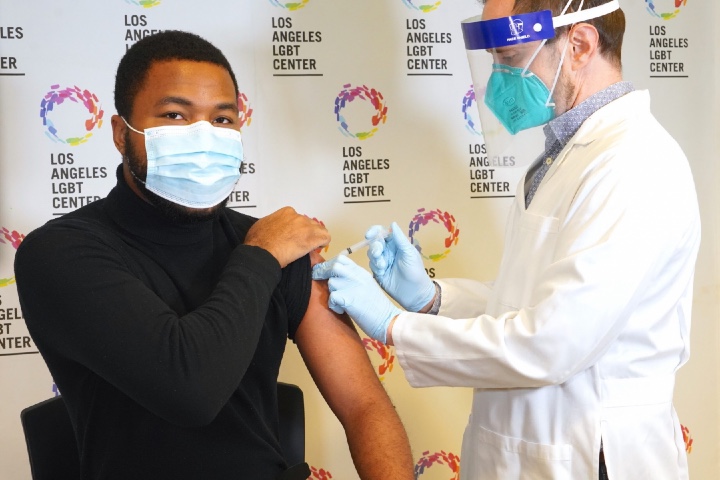 The Leonard-Litz Foundation has partnered with Bradbury-Sullivan LGBT Community Center, a nonprofit organization in Pennsylvania, to increase the capacity of LGBTQ community centers to host COVID-19 vaccination clinics.
Five LGBTQ community centers in the Northeast and Mid-Atlantic have been selected to receive a grant from the Leonard-Litz Foundation and technical assistance from Bradbury-Sullivan LGBT Community Center.
The five centers are:
The five participating centers are organizing leading-edge vaccine promotion strategies, even adding incentives such as drag performances and additional health services to the vaccine sites.
Bradbury-Sullivan LGBT Community Center has been offering LGBTQ COVID-19 vaccine clinics since mid-March and has arranged over 1,000 doses through clinics held on-site. This partnership seeks to ensure that LGBTQ community centers across the Northeast and Mid-Atlantic are prepared to offer COVID-19 vaccines for the LGBTQ community in their service areas.
"Vaccine hesitancy is the number one issue we need to address if we want to return to living our lives," said Elliot Leonard, founder of the Leonard-Litz Foundation. "The LGBTQ community has endured decades of discrimination from both public and private health organizations, and many are understandably concerned about revealing personal information as part of the vaccination process. This partnership seeks to address that head-on by implementing vaccine protocols through LGBTQ-supportive organizations."
"The COVID-19 vaccine is essential to protecting the lives of LGBTQ people—and all people," said Adrian Shanker, executive director of Bradbury-Sullivan LGBT Community Center. "But due to many barriers to care, LGBTQ people may not be able to access vaccines. That's why Bradbury-Sullivan LGBT Community Center is so pleased to partner with Leonard-Litz Foundation and five regional LGBTQ centers to increase capacity for COVID-19 vaccine clinics specifically for the LGBTQ community."
Bradbury-Sullivan LGBT Community Center provides arts, health, youth, and pride programs to strengthen and support the LGBTQ community across the Greater Lehigh Valley. They previously received a grant from Leonard-Litz Foundation to help support their LGBTQ-specific health advocacy in Pennsylvania.