Local news in brief: Dec. 24
D.C. files Supreme Court brief defending marriage
D.C. Attorney General Peter Nickles and other city attorneys have urged the U.S. Supreme Court not to take a case filed by a local minister seeking to overturn the city's same-sex marriage law.
In a 35-page legal brief filed Dec. 17, the city attorneys argue that the D.C. Court of Appeals ruled correctly earlier this year that the District has authority to prohibit a voter initiative or referendum seeking to overturn the Religious Freedom and Marriage Equality Amendment Act of 2009.
"This case is not important enough to merit review" by the Supreme Court because it "lacks national importance as it is confined in effect to the District," Nickles and the other attorneys said in their brief.
The case, known as Jackson v. the D.C. Board of Elections and Ethics, was initiated by Bishop Harry Jackson and other local opponents of same-sex marriage earlier this year.
The city filed its brief on the last day such a brief could be filed under Supreme Court rules.
Jackson and his allies are seeking to overturn separate rulings by the city's election board and the D.C. Superior Court and Court of Appeals that the District's initiative and referendum law doesn't allow ballot measures that would have the effect of violating the city's Human Rights Act. The act, among other things, bans discrimination based on sexual orientation.
Most legal observers say the Supreme Court traditionally defers to state appeals courts –- including the D.C. Court of Appeals — in matters that don't have national implications. The observers, including local gay rights attorney Mark Levine, have said the high court would be violating its own precedent and possibly showing a sign of bias against same-sex marriage should it rule in favor of Jackson's petition.
The city's brief also seeks to refute a claim by Jackson's attorneys that the Supreme Court can take on a case without national significance if the lower court ruling is reached through an "egregious error."
"In fact, the appeals court decision is correct" and the "egregious error" argument doesn't apply, Nickles and his team of city lawyers argue in the brief.
Jackson's petition to the high court, known as a Petition for a Writ of Certiorari," calls for the court to take on the case and involves a decision by the nine justices to accept or reject that request. Should they accept the case, the justices would then review it on its merits through oral and written arguments and issue a separate ruling.
Arthur Spitzer, legal director of the ACLU's D.C. area office, said the Supreme Court is likely to decide whether to accept or reject the Jackson case in January.
LOU CHIBBARO JR.
Mova closes temporarily; Straits of Malaya to shut down
The Logan Circle gay bar Mova at 1435 P St., N.W., closed its doors Sunday night following a weekend-long "moving party" that owner Babak Movahedi said highlighted his plans for reopening the bar in the spring of 2011 at an as-yet-undisclosed location in D.C.
Meanwhile, the gay-owned restaurant Straits of Malaya, which has operated at 1836 18th St., N.W., since 1989, will be closing permanently following its New Year's Eve dinner servings, according to owner Lawrence "Larry" Tan.
Tan and his partner, Ken Megill, will retain the adjoining gay bar Larry's Lounge, which they also own, while the two devote most of their time operating a non-profit group they founded to help underprivileged children and senior citizens in need in Malaysia. Another restaurant with different owners will soon open in the space currently occupied by Straits of Malaya.
Tan and Megill announced the official launch of their charitable group Hope Peace Love Compassion Charity (HPLCC) in last week's Blade and in literature distributed at the restaurant and lounge. A detailed description of the organization's mission, including information on how to make a donation to help it carry out its charitable work, can be found at HYPERLINK "http://hplcc.org/"hplcc.org.
Tan, a native of Malaysia, immigrated to Canada at age 22 and worked his way through college, obtaining an undergraduate degree and a master's degree in business administration before moving to Washington in 1984. He later opened Straits of Malaya as one of the country's first restaurants specializing in Malaysian cuisine.
"HPLCC will work directly with the youth and seniors, many of whom are housed in orphanages and other institutions, to provide opportunities for these children and seniors that the homes and families cannot provide," a statement on the group's website says.
Mova's parent company Logan Circle Spectrum LLC, which filed for Chapter 11 bankruptcy earlier this year, is now out of bankruptcy, Movahedi told the Blade Monday.
"We are going to reopen — definitely," he said, adding that he might be ready to announce Mova's new location "in a couple of months."
LOU CHIBBARO JR.
Lanier urged to enlist outside help in Wone murder case
Three gay bloggers who have chronicled the Robert Wone murder case for more than three years are urging D.C. Police Chief Cathy Lanier to enlist the services of an "elite group of the world's top criminologists, forensic experts and investigators" to help solve the murder.
The Who Murdered Robert Wone bloggers want Lanier to invite the Philadelphia-based Vidocq Society to review all of the evidence gathered by D.C. homicide detectives in the August 2006 Wone murder. The bloggers say they are hopeful that the society's team of experts can shed new light on a case that has confounded D.C. police for more than six years.
According to a recent report on the Vidocq Society by ABC's "20/20" program, the group's members, who come from 17 states and several foreign countries, have solved as many as 90 percent of the 300 "cold case" murders they have investigated.
D.C. police charged three gay men, in whose house Wone was found stabbed to death, with conspiracy and evidence tampering in connection with the case. But they have yet to charge anyone with Wone's murder.
And the three men – Joseph Price, Victor Zaborsky, and Dylan Ward – were found not guilty by a D.C. Superior Court judge, who said the evidence presented by police and prosecutors was insufficient for a conviction.
In a Nov. 24 letter to Lanier, Who Murdered Robert Wone spokesperson Doug Johnson said the eclectic members of the Vidocq Society could provide the boost D.C. police need to crack the case.
"We understand that this case is exactly the sort that members of Vidocq look for – a senseless homicide that has gone ice-cold, and their pro bono assistance to local law enforcement can help resolve," Johnson said. "It's our deep hope that you will take the Society up on their offer to help."
As of this week, Lanier has not responded to the bloggers' letter.
LOU CHIBBARO JR.
Gray monitoring alleged anti-trans assault by cop
D.C. Mayor-elect Vincent Gray is monitoring a police investigation into a Dec. 1 incident in which a transgender woman says she was assaulted by an off-duty District police officer, according to Gray spokesperson Doxie McCoy.
Chloe Alexander Moore has charged that Officer Raphael Radon shoved her after calling her anti-trans names around 2 a.m. on Dec. 1 along the 1500 block of K St., N.W. Moore said she squirted the officer — who wore civilian clothes — in the face with pepper spray in self-defense, out of fear that she was in danger of being further assaulted.
Police charged Moore with simple assault against Radon, who Moore said did not reveal his identity as a police officer until after the altercation began. Radon has not been charged in the case. Moore said that after she used the pepper spray and attempted to flee, Radon chased her for two blocks and knocked her to the ground, causing her to suffer back and leg injuries.
Police Chief Cathy Lanier said she ordered the police Internal Affairs Bureau to investigate the incident.
"We've made inquires about the incident in light of the issues raised," McCoy said. "Mayor-elect Gray is sensitive to the concerns of the GLBT community and is fully committed to ending sexual identity bias. MPD's Internal Affairs has assured us that there will be a thorough, fair and impartial investigation, and as their review is in the early stages, we will await the findings," McCoy said.
The D.C. Trans Coalition has said police appear to have violated a general police order pertaining to how police should handle cases involving transgender people.
"Medical attention was apparently not provided promptly, and the use of degrading, trans-phobic language is expressly forbidden," said Trans Coalition attorney Alison Gill.
Moore is scheduled to appear in court for a status hearing on her assault case on Jan. 3.
LOU CHIBBARO JR.
AIDS Action Baltimore to honor John Waters at 35th anniversary commemoration
Honorees to include John Waters and Pat Moran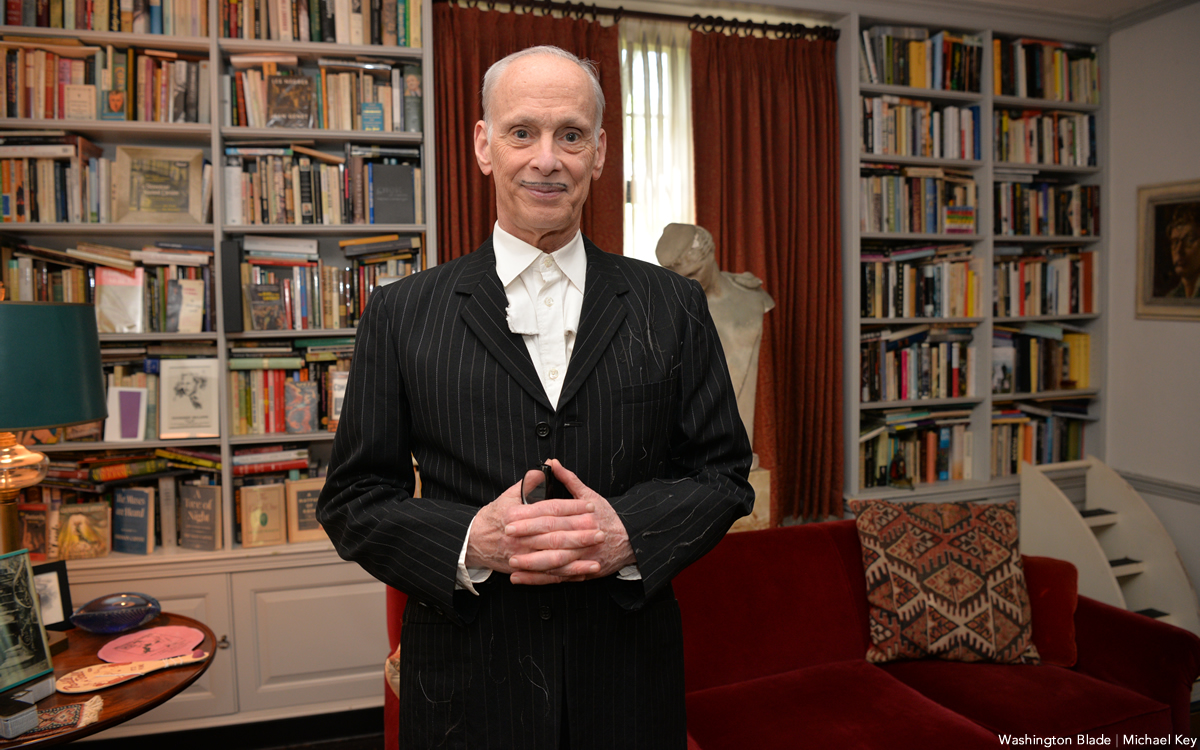 AIDS Action Baltimore will mark 35 years of service next month by paying tribute to six people who have helped keep it in operation, including filmmaker John Waters and his friend and movie industry colleague Pat Moran.
AIDS Action Baltimore's 35th Anniversary Commemoration, planned for Sept.18, is a cocktail reception and brunch that's also a fundraiser for the non-profit organization, which was started in 1987 to fight HIV/AIDS and provide a safety net for people living with HIV/AIDS and experiencing a financial emergency.
"John has supported us from the beginning," said Lynda Dee, co-founder and executive director of the organization. "All of his movie premieres benefitted AIDS Action Baltimore. Without his help, we wouldn't be here today."
Waters has directed 16 movies and written 10 books, and he was named in June to receive a star on the Hollywood Walk of Fame. Based in Baltimore, he has two museum exhibits coming up, "Coming Attractions: The John Waters Collection," an exhibit of art from his personal collection that he's donating to the Baltimore Museum of Art, at the museum from Nov. 20, 2022, to April 16, 2023, and "Pope of Trash," a career retrospective at the Academy Museum of Motion Pictures in Los Angeles next summer.
Moran is a three-time Emmy Award-winning casting director who has worked closely with Waters and others on films and television shows made in Baltimore. She is one of three co-founders of AIDS Action Baltimore, along with Dee and Garey Lambert, who passed away in 1987.
Waters said he's pleased to support AIDS Action Baltimore.
"I'm really happy to be involved," he said. "Pat was one of the first people that started it. I've been a supporter always just because I believe I'm lucky I didn't die of it. Plain and simple. I give money as a superstition that I won't ever get it. And Lynda Dee is a tireless AIDS warrior. The gay community owes her great, great credit … It's an organization in Baltimore that has kept many, many people alive … I'm just honored to help them in any way I can."
Other honorees include:
Richard Chaisson, professor of medicine at the Johns Hopkins University School of Medicine and principal investigator of the Hopkins Center for AIDS Research;
Carla Alexander, assistant professor of medicine at the University of Maryland School of Medicine, a fellow of the American Academy of Hospice and Palliative Care, and an internationally recognized expert for those living with HIV disease;
Debbie Rock, a disco singer-turned-HIV activist who is the founding CEO of LIGHT Health and Wellness, a non-profit that provides a range of services for children, families and individuals in Baltimore affected by poverty, addiction, mental illness, HIV/AIDS and other chronic illnesses, including day care and respite care for children with HIV/AIDS; and
Carlton Smith, a community health worker with the state of Maryland, founder of the Center for Black Equity, and chair of the Ryan White Planning Council, which provides medical care and support services for people with HIV in Baltimore. 
Since 1987, AIDS Action Baltimore has helped more than 8,750 people, distributing $3.145 million in assistance for items such as rent and utilities. It also has a number of programs to fight HIV, from town hall meetings to testing assistance to prevention campaigns, including outreach efforts to at-risk populations.
According to the Centers for Disease Control and Prevention, 31,676 people aged 13 and older were living in Maryland with diagnosed HIV at the end of 2020, and an estimated 3,559 people in Maryland were living with undiagnosed HIV at the end of 2019.
Dee wrote in June that the COVID-19 pandemic has made it more difficult for AIDS Action Baltimore to provide the services it does.
"COVID-19 is eating a large percentage of U. S. Health and Human Services funding," she wrote she in an open letter to friends of the organization. "We are in danger of losing all our hard-won treatment and prevention gains. Because of COVID-19, it is much harder to obtain the money we need to fight HIV."
That's why AIDS Action Baltimore holds events such as the one next month, she added: "We are still doing our best to help ourselves."
AIDS Action Baltimore's 35th Anniversary Commemoration will be held at the Belvedere (1 E. Chase St.) in Baltimore, from 11 a.m. to 2 p.m. on Sept. 18. Tickets cost $175 per person or $1,750 for a table of 10. They're available at aidsactionbaltimore.org or by calling 410-437-AIDS. 
Va. students warn against 'don't say gay' policies
New law requires parental notification of 'sexually explicit content' in classroom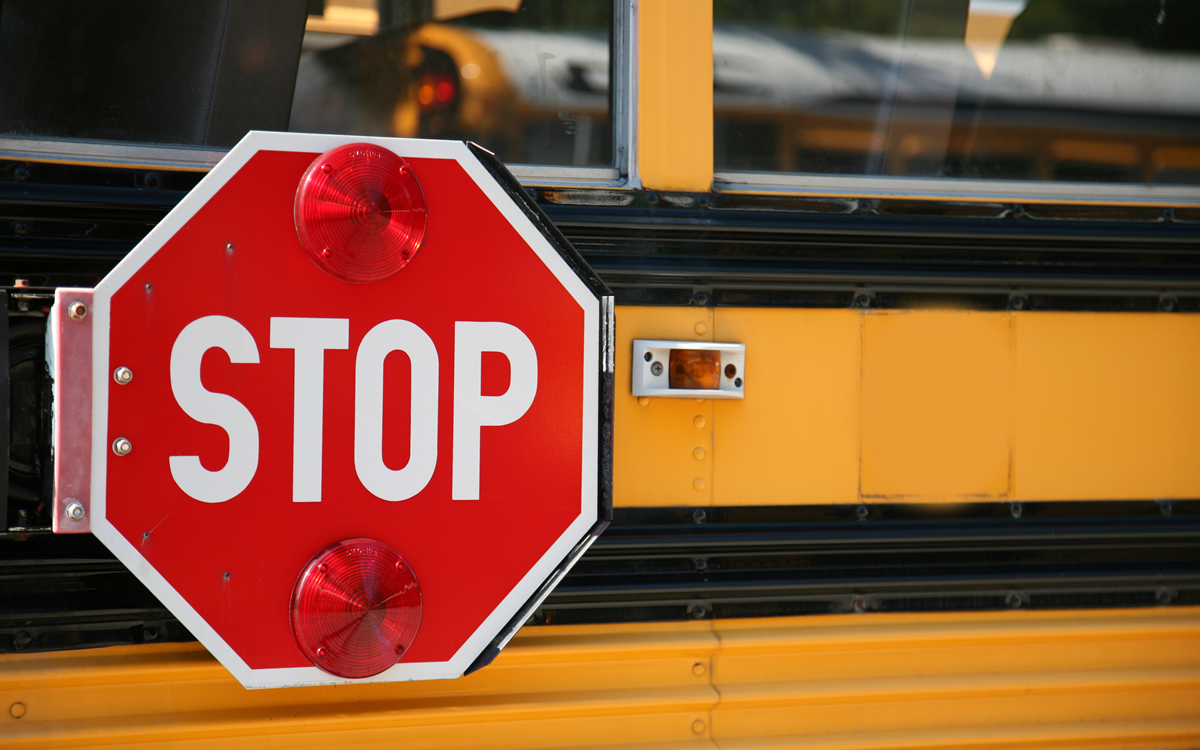 More than 600 students from across Virginia signed a letter from the Pride Liberation Project that calls for the Virginia Department of Education to clarify that teaching students about LGBTQ people and events is not "sexually explicit."
Senate Bill 656, which Republican Gov. Glenn Youngkin signed earlier this year, requires parents be notified when instructional materials contain "sexually explicit content" — without any input from students.
Current Virginia law defines "sexual conduct" as "masturbation, homosexuality, sexual intercourse, or physical contact in an act of apparent sexual stimulation or gratification."
Because SB 656 does not itself specify what constitutes "sexually explicit content," LGBTQ students and activists are concerned that the bill will rest on Virginia's pre-existing definition of sexual conduct.
In their full letter, signees argued that "In effect, SB 656 can potentially be interpreted to define all references to people in same-sex relationships as inherently sexual."
"Consequently, all references to LGBTQIA+ people in K-12 schools, including Supreme Court cases, historical events impacting LGBTQIA+ people, and discussions about queer authors, may be deemed as sexually explicit content under SB 656, effectively erasing LGBTQIA+ representation in our school curriculum," reads the Pride Liberation Project's press release.
Representation has been shown to positively increase academic performance, and LGBTQ youth already face exacerbated risks of suicide and mental health crisis. In Virginia specifically, the vast majority of LGBTQ students reported hearing anti-LGBTQ remarks at school, and 26 percent of LGBTQ students reported being "disciplined for public displays of affection (PDA) that did not result in similar action for non-LGBTQ students."
"Most of my LGBTQIA+ friends are already struggling with their mental health," said one Loudoun County student in the Pride Liberation Project press release. "I'm scared about the message these guidelines could send and losing the already limited affirming representation in my class."
Another student from Richmond said that they "didn't want to see their friends who are from homes that aren't accepting not see themselves reflected at school."
SMYAL announces new executive director
Erin Whelan to start Sept. 1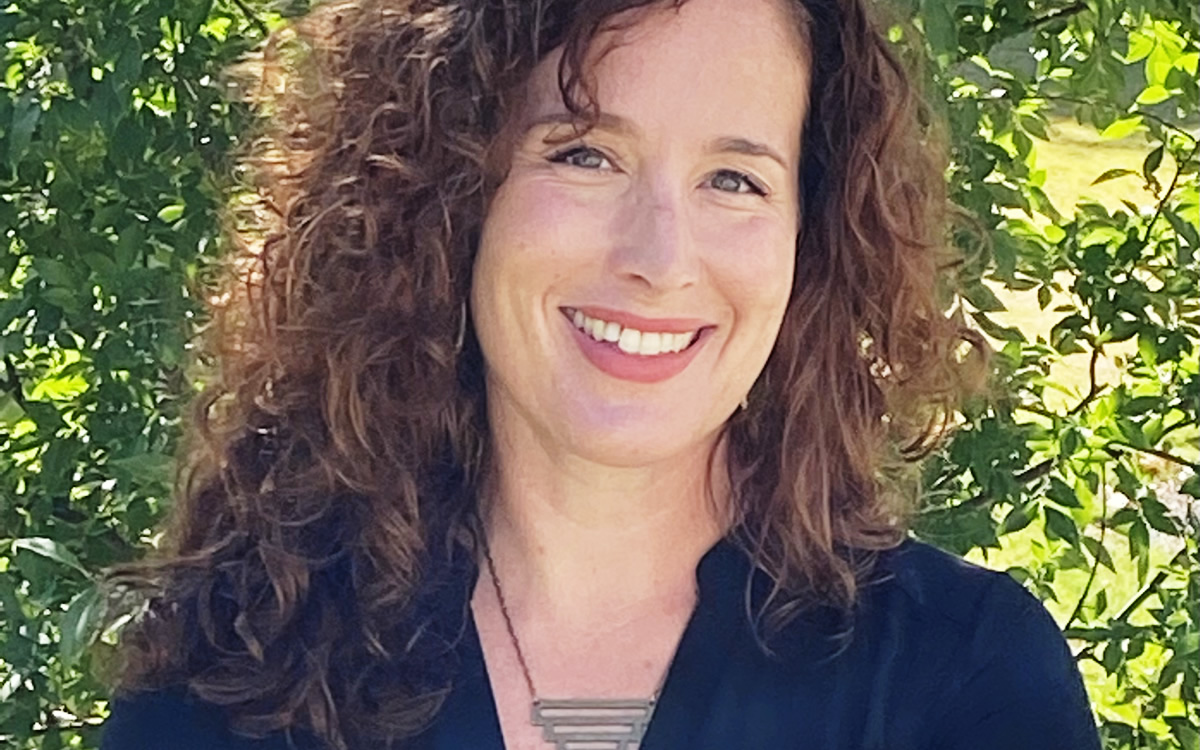 SMYAL on Thursday announced Erin Whelan will become the organization's new executive director on Sept. 1.
SMYAL's mission is to support and empower LGBTQ youth ages 6-24.
A press release that announces Whelan's appointment notes the organization over the last five years has grown "exponentially." Its services include affirming programs, housing support, leadership training and mental health services, designed to help LGBTQ youth develop advocacy skills and an educated, welcoming community.   
Whelan most recently served as the director of housing and homeless services at LifeWorks, an Austin, Texas,-based nonprofit that provides youth with housing and services. She has worked in nonprofit management for almost 20 years, and SMYAL's press release highlighted her commitment to antiracism, equity and the LGBTQ community.
"Erin Whelan is a compassionate and strong leader who I am confident is the right person to lead SMYAL," board chair Rob Cogorno said. "I could not be more proud of the tremendous growth in services for our LGBTQ youth and of the SMYAL staff's hard work that made that growth possible. Erin's extensive experience in service to youth in need and her passion for that work will help guide SMYAL in continuing its excellent work in this challenging time for LGBTQ youth in our region and across the country."
Whelan in the press release shared her enthusiasm for stepping into leadership with this driving purpose.
"I am beyond excited and honored to join SMYAL as the new executive director. My work has been committed to understanding and seeing the world through the lens of the most marginalized youth and young adults and being a fierce advocate for LGBTQ youth," Whelan said. "I believe all LGBTQ youth deserve an opportunity to build a life they love and a chance to feel celebrated and affirmed for exactly who they are and strive to be. From the moment I stepped into the SMYAL community, it felt like exactly where I wanted to be. SMYAL creates a community for queer and trans youth where they can feel radically accepted and safe to step into their true selves."