February 3, 2011 at 2:41 pm EST | by Christopher Brown
You're fired!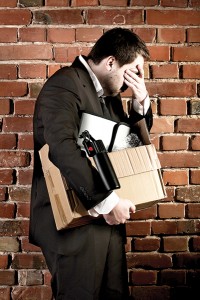 Clearly pop culture permeates many facets of our life but in the arena of employment law, both employees and employers must dig deeper than Donald Trump's pronouncements when making employment decisions.
D.C., like most states, is an employment at-will jurisdiction. In very general terms, that means that employers can terminate an employee for any reason or no reason at all; and, the employee enjoys the same freedom to quit without constraint.
Of course, it is not that simple, there are exceptions to the at-will doctrine that are designed to protect employees in various situations and they should be considered by any company or employee evaluating a termination.
If there is a written employment contract or collective bargaining agreement in place, the contract governs termination decisions. However, even if no written contract exists, it is possible that an oral or even an implied employment agreement could come into play.
An implied employment agreement can be created by policies contained in employee manuals or company procedures. If a manual or publication provides assurances of job security for good performance or outlines a termination policy, it may be implied that an employee can only be terminated for good cause.
In addition to contracts, federal and district laws protect employees from termination for specific reasons. Federal anti-discrimination laws prohibit employers from terminating someone because of their race, color, religion, sex, national origin, age, or handicap status.
And thankfully the District of Columbia Human Rights Act takes it further by barring discrimination for any reason other than that of individual merit, including, but not limited to, discrimination by reason of race, color, religion, national origin, sex, age, marital status, personal appearance, sexual orientation, gender identity or expression familial status, family responsibilities, matriculation, political affiliation, genetic information, disability, source of income, and place of residence or business.
While the federal statute requires a terminated employee to file a complaint with the Equal Employment Opportunity Commission within 180 days, the D.C. Human Rights Act empowers an employee to either file a complaint with the D.C. Office of Human Rights or directly file a lawsuit in D.C. Superior Court. Additional federal protections are contained in the Family Medical Leave Act and the Whistleblowers Protection Act.
Finally, the common-law has defined other limited exceptions. For instance, an employer cannot terminate someone for a violation of public policy. In D.C., this exception is limited to situations where the termination is directly tied to a policy that is officially declared in a statute, a municipal regulation or the Constitution; examples include terminating an employee for reporting unlawful activity or for providing truthful testimony against his employer.
Employment laws are complex and constantly changing so it is in your best interest to turn off the television and consult an attorney when contemplating or challenging a termination.
This informational article does not constitute legal advice nor does it create an attorney-client relationship.