GOProud head attacked in anti-gay assault
LaSalvia, attacked near Union Station, critical of hate crimes laws; GLLU pager unanswered

The head of the conservative gay Republican group GOProud was attacked on a secluded street behind Union Station while riding home from work on his bicycle on July 15 by a male teenager who called him a "faggot."
Jimmy LaSalvia, GOProud's executive director, said the unidentified youth punched him in the chest about 8:30 p.m. as he rode past the youth and six or seven other male teenagers who were with the person that struck him on 2nd Street, N.E. just north of L Street.
"I was on my bike when I approached them," LaSalvia told the Blade in an e-mail. "Just as I got up to them, the assailant lunged off the sidewalk toward me on the street and delivered a punch across my chest. The momentum of my bicycling driving me into his fist and arm caused a shocking pain like I've never felt before," he said.
"Just as I began to realize what was happening, I heard it. The words are still ringing in my ears as I write this today – 'F____ faggot!' LaSalvia said in his e-mail. "It was clear to me in that moment that my sexual orientation had motivated this attack."
LaSalvia said that after barely catching himself from falling to the ground, he reached into his backpack for his cell phone, with the thought of calling the police. That action prompted one of the teenagers accompanying the attacker to say, "Does he have a gun?" LaSalvia told the Blade.
The attacker and a few of the others with him "puffed up their chests and were clearly ready to continue the attack," he said. But seconds later, the group fled the scene after he kept his hand inside his backpack, "allowing them to wonder if I was reaching for a gun."
He said he then rode home and called the police non-emergency number. A receptionist taking the call instructed him to call 911, saying an officer would come to his house to take a report. But LaSalvia said he didn't feel it necessary to take up police time for what was no longer an emergency. He said he chose instead to wait until morning to file a police report.
According to LaSalvia, on Saturday morning, July 16, he went to the headquarters office of the police Gay & Lesbian Liaison Unit, which is located in the Sun Trust Bank building on Dupont Circle. Upon his arrival, no one answered the doorbell, said LaSalvia, even though he noticed people were inside the office. He said a sign on the door advised visitors to call the GLLU's pager number, which he did, he said. However, as of Monday morning, no one from the GLLU returned his message.
Sgt. Carlos Mejia, the GLLU's supervisor, told the Blade on Monday that the unit is phasing out the pager number, which he said is part of an "antiquated" system that sometimes malfunctions. Mejia said the GLLU and the police department have distributed literature and public notices advising citizens to contact the unit on its new 24-hour smart phone number of 202-506-0714.
LaSalia, in a phone interview, said he later reached the GLLU and that one of its members, Sgt. Joe Morquecho, interviewed him about the incident and made a report that lists the incident as a hate crime.
"He gave me the name of the detective handling the case and I was just contacted by a victims' services representative," LaSalvia said. "So the police department's been very good to follow up with me and talk to me about this."
LaSalvia informed friends about the attack in a message on his Facebook page.
Mejia said the GLLU office is not staffed 24 hours a day. One police source said civilian volunteers sometimes work in the office when the officers are out in the field. The volunteers are instructed not to answer the door since they are not trained to work directly with the public, the source said.
"I realize now that this is something that should be reported," LaSalvia said.
LaSalvia described his attacker as a black male appearing about 17 or 18 years old, about 5 feet 11 inches tall, and weighing about 145 pounds. He said the attacker was wearing gym shorts and had his shirt off, exposing a slim but "muscular" build. LaSalvia said the attacker had a medium skin complexion and "very short hair – almost like a shaved head."
GOProud describes itself on its website as an organization representing "gay conservatives and their allies…committed to a traditional conservative agenda that emphasizes limited government, individual liberty, free markets and a confident foreign policy."
Although D.C. police have listed the assault against him as a hate crime, LaSalvia acknowledged that he and GOProud have emerged as critics of the federal and state hate crimes laws.
"We do not oppose hate crimes laws but I happen to think they're a waste of time because they don't do anything to prevent violent crimes from occurring and they have outlasted their usefulness," he said.
According to LaSalvia, hate crimes laws would have been useful in the past, when state and federal law enforcement officials often did not prosecute crimes targeting gays and other minorities such as blacks. He said those days are all but gone, and authorities now routinely prosecute crimes against gays and other groups, even if they are not officially classified as hate crimes in states that don't have hate crimes laws.
The Obama administration and a coalition of Democratic and Republican members of Congress that voted to pass the Matthew Shepard Hate Crime Prevention Act in 2009 said the law could act as a deterrent to hate crimes by drawing attention to such crimes and building strong opposition to hate violence in society.
Activists supporting the federal hate crimes law also noted that it includes protections for transgender people. Activists said the transgender community, along with gays and lesbians, could now rely on the federal government to prosecute anti-LGBT hate crimes if a state or local law enforcement agency declines to prosecute such crimes against them.
LaSalvia said he is aware that D.C.'s hate crimes law, as well as similar laws in other states, allow judges to hand down a stricter sentence to criminals convicted of committing a hate crime.
"My argument is I'm fine with that but it didn't do anything to deter him from doing it," he said of the youth who attacked him. "And that's my whole point about why did we spend so much political capital for [the federal hate crimes law] when, OK, it's retribution, but it still does nothing to prevent hate crimes."
Comings & Goings
Roane named COO of Lambda Legal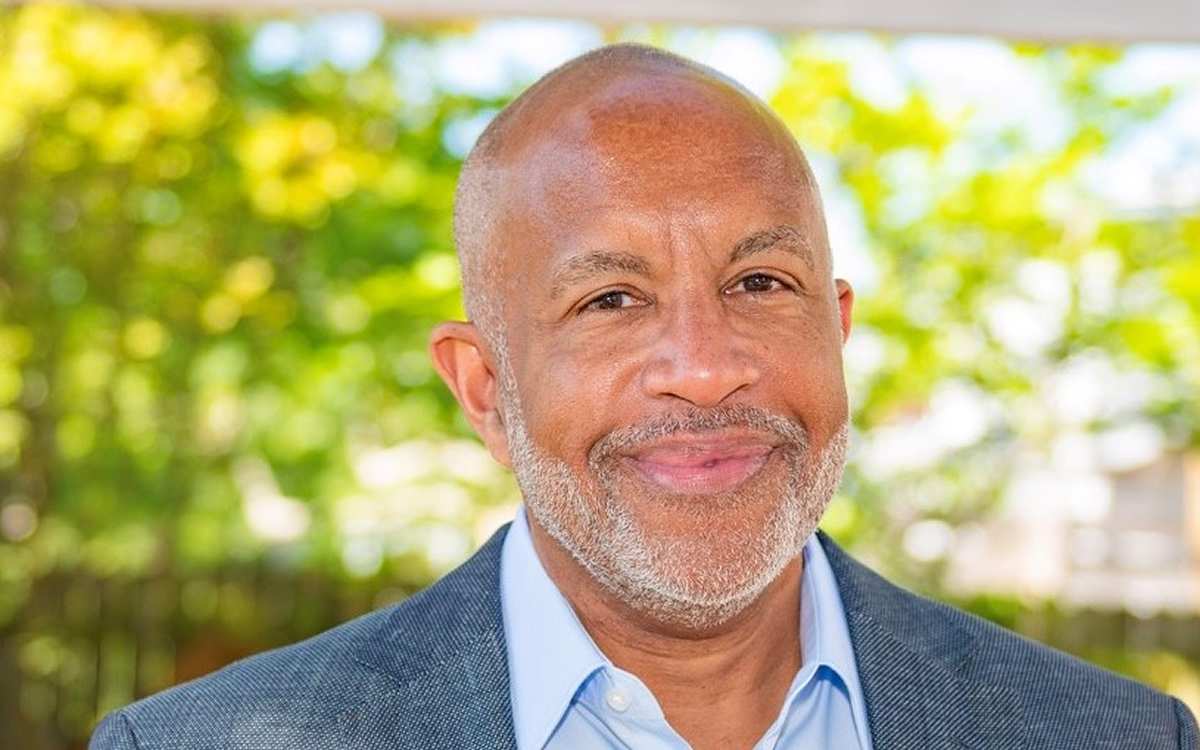 The Comings & Goings column is about sharing the professional successes of our community. We want to recognize those landing new jobs, new clients for their business, joining boards of organizations and other achievements. Please share your successes with us at: [email protected]. 
Congratulations to John Roane appointed Lambda Legal's Chief Operating Officer. On his appointment he said, "I'm delighted and honored to join Lambda Legal and its dedicated team of lawyers, paralegals, and support staff at this critical time in our movement. The forces that oppose our civil rights are organized and formidable, and Lambda Legal is our last line of defense."
Prior to joining Lambda Legal, Roane was Vice President and COO at AIDS UNITED, Inc. He has also served in that role for the Association of American Colleges of Osteopathic Medicine and with the Association of American Veterinary Colleges. He was Associate Director, Program Support Services with the DC Association of American Medical Colleges.
In his volunteer capacity, Roane was past chair of the board of directors, Finance and Administration Roundtable (FAR); former board secretary, Us Helping Us; and active with the Society of Human Resource Management, American Society of Association Executives (ASAE), Food and Friends, and Dog World Rescue. He has also volunteered with CAMP Rehoboth.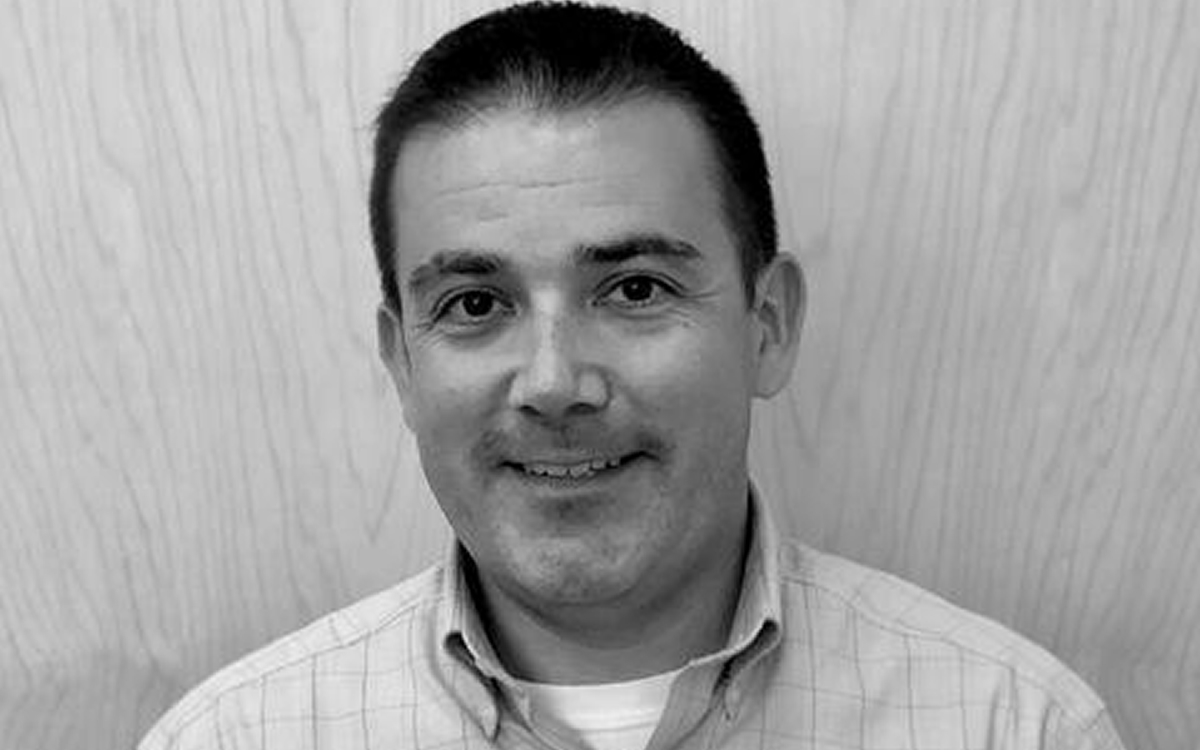 Congratulations also to Jimmy Rock for being named a partner at Edelson PC, opening the firm's Washington, D.C. office. Rock said, "I'm thrilled to be joining this team helping to redefine what it means to be part of the plaintiffs' bar." His work focuses on consumer protection and environmental cases. He is also the lead for the firm's Public Client Litigation.
Prior to joining Edelson PC, he was with the Office of the Attorney General for the District of Columbia where he helped to start OAG's Office of Consumer Protection. He also served five years as an Assistant Deputy Attorney General managing OAG's Public Advocacy Division. Rock received the Attorney General's Distinguished Service Award for Trial of Affirmative Litigation in 2015. He has served as an adjunct professor at Georgetown University Law Center; and as faculty at the National Attorneys General Training Institute's "Trial of a Complex Consumer Case." He has presented at numerous conferences.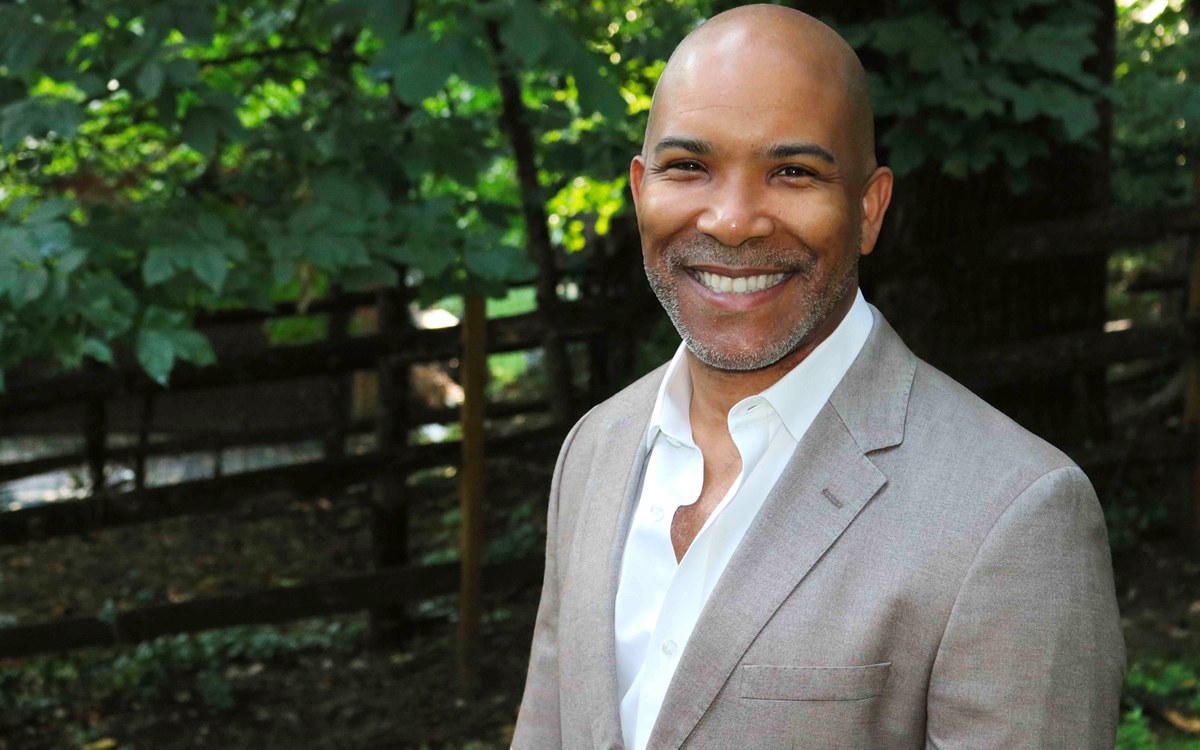 Congratulations to Torey Carter-Conneen honored with a Business of Pride award from the Washington Business Journal. On accepting the award, he said, "I am humbled and honored to receive this recognition and be among an accomplished group of fellow leaders, and especially as we celebrate Pride."
He is currently CEO of the American Society of Landscape Architects. Prior to joining ASLA, he served as COO of the American Immigration Lawyers Association and previously he was the Senior Vice President and CFO for the Center for American Progress, COO and later acting president and CEO at the LGBTQ Victory Fund and Institute.
Outside of work, Carter-Conneen sits on the executive committee of the board for Shepherd's Table in Silver Spring, Md., and serves on the board of the American Immigration Council. He and his husband Mike are fathers to two children, Drew and Aiden.
A busy July 4 weekend in Rehoboth Beach
Del Shores, Lady Bunny, Pamala Stanley and more set to entertain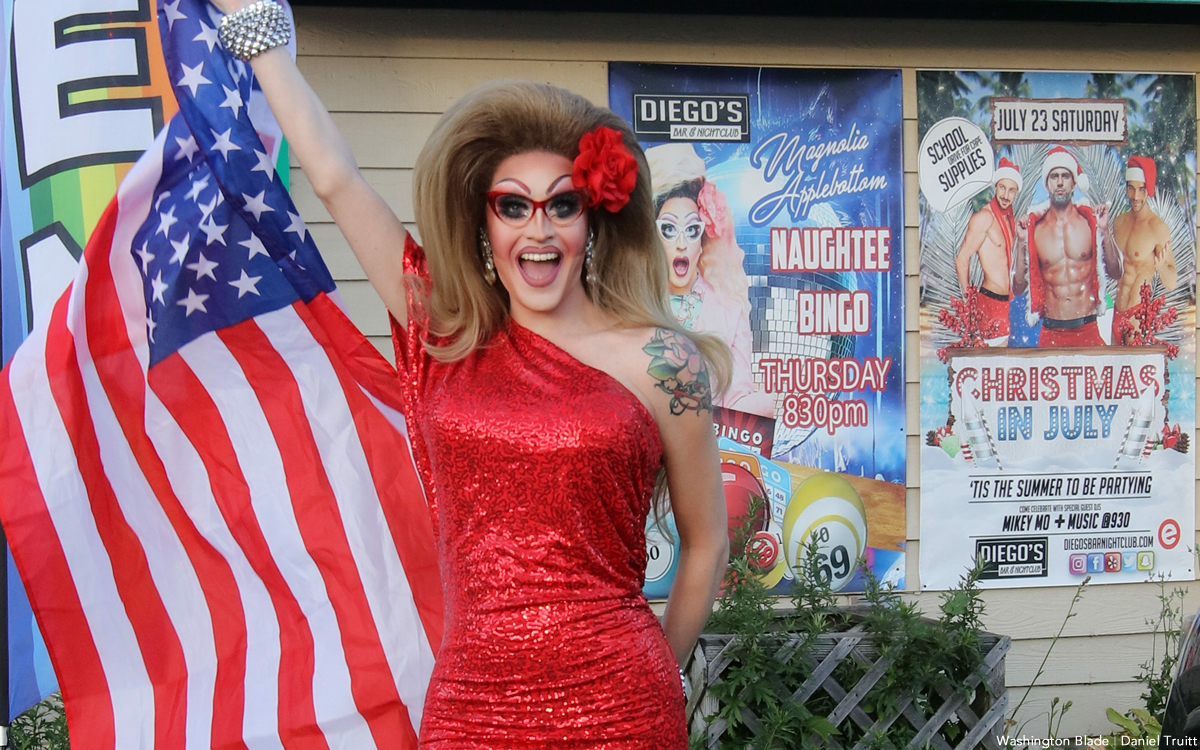 As July 4 approaches, another Rehoboth Beach summer is abuzz with possibilities for in-person fun ranging from dinner downtown to live performances featuring local artists.
For starters, stop for dinner at Red, White & Basil. This brand-new restaurant was scheduled open its doors to the Rehoboth community on June 29 after making the move from D.C. to Route 1, where it can be found south of Coldwell Banker and just north of Big Fish. Mark Hunker and Jeff McCracken of Eden and JAM Bistro and Coho's Market & Grill are behind the new venture.
Diego's Bar & Nightclub (37298 Rehoboth Ave. Ext.) is entering the July 4 weekend strong. Kick off the new month with a happy hour Friday from 4-8 p.m. On Saturday, don't miss a Splash Party from 5-7 p.m. or an Independance Party with DJ Steven J from 9:30 p.m. to 1:30 a.m. all at the same venue.
Come back to the bar on Sunday from 4-8 p.m. for a happy hour followed by a 9:30 p.m. to 1:30 a.m. Studio 54 Party with DJ Jeff Harrison. Round out your weekend at Diego's with the show-stopping DJ during the bar's July 4 Independence Day Dance from 9:30 p.m. to 1:30 a.m.
Witness the wonder of local legends Kristina Kelly and Mona Lotts as they perform in a special July 4 drag brunch at The Pines, with doors opening at 56 Baltimore Ave. at 11:15 a.m. Tickets are $15 and can be purchased online. Come back that evening for the Flaming Pianos show featuring local favorites John Flynn and Matthew Kenworthy from 6-9 p.m.
Also at the Pines is Furst Friday happy hour with the Rehoboth Beach Bears on July 1 from 6-8 p.m. That same night, the legendary Del Shores performs "The Tea is Spilled" at 7:30 and 9:30 p.m.
Across the street at Aqua, don't miss FireWerk with DJ Chord on Friday at 9 p.m.
The Blue Moon (35 Baltimore Ave.) has a robust lineup of entertainment planned, including Show Tunes Sunday on July 3 and Lady Bunny performing on July 4 from 9:30-11 p.m. Tickets are $44. Also at the Moon, don't miss the talented New York City pianist Nate Buccieri, Monday-Thursday, 6-8:30 p.m.
Freddie's Beach Bar continues its first summer season with karaoke on Thursdays and Sundays at 8 p.m., Drag Follies show Fridays at 9 p.m., and a DJ dance party on Saturdays at 8 p.m. Freddie's also hosts the beloved Pamala Stanley on Sunday, July 3 from 6-9 p.m.
Stick around until Friday, July 8 and you can watch local drag star Magnolia Applebottom grace the stage of the Milton Theatre, located at 110 Union St. in Milton, Del. Doors open at 7 p.m., and tickets can be purchased for $20 online.
As visitors from far and wide eagerly await a Rehoboth Beach summer with fewer restrictions, these events will be sure to make everyone's Independence Day this year is nothing short of spectacular.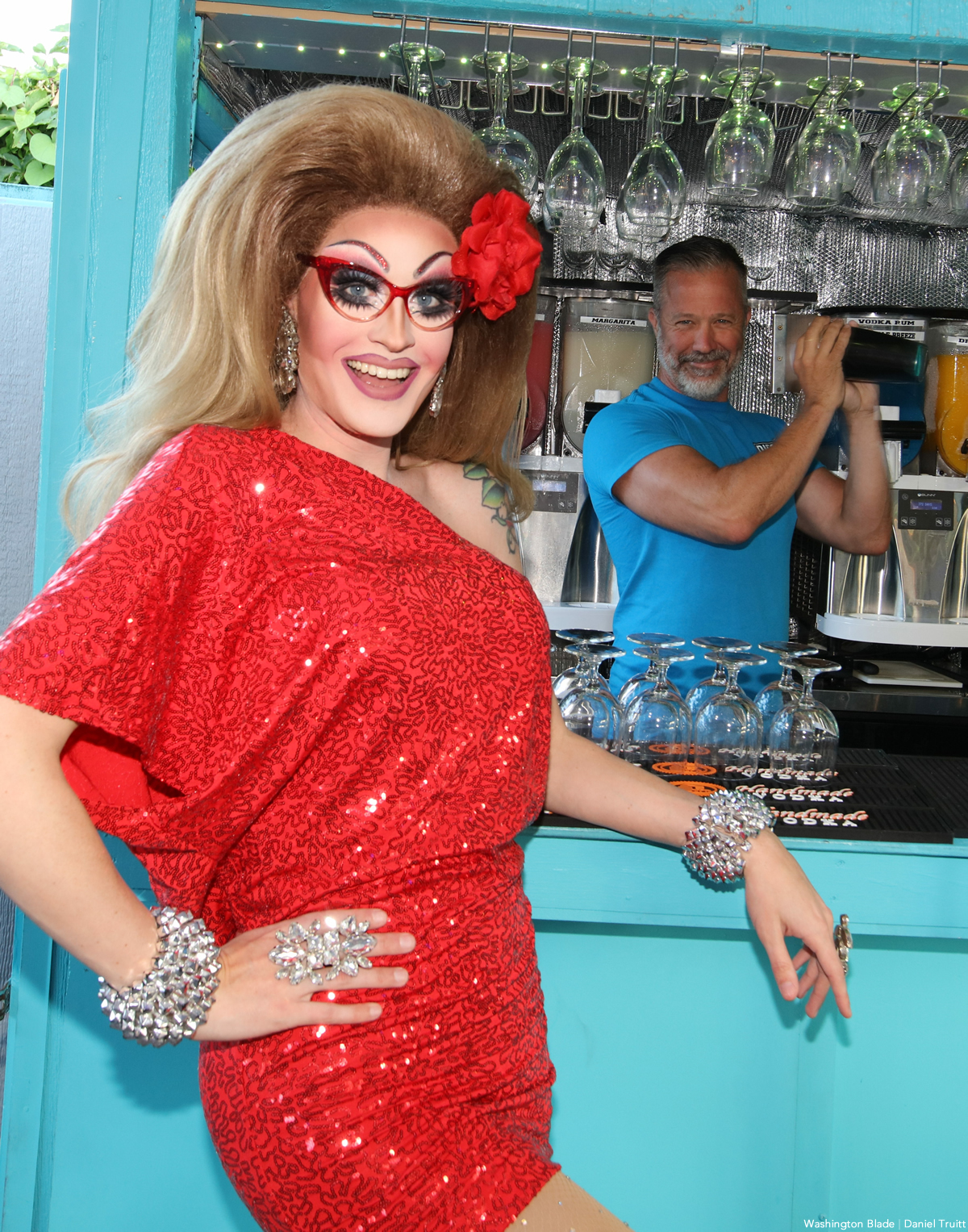 Gay, lesbian incumbents, candidates on Md. county ballots
State's primary is on July 19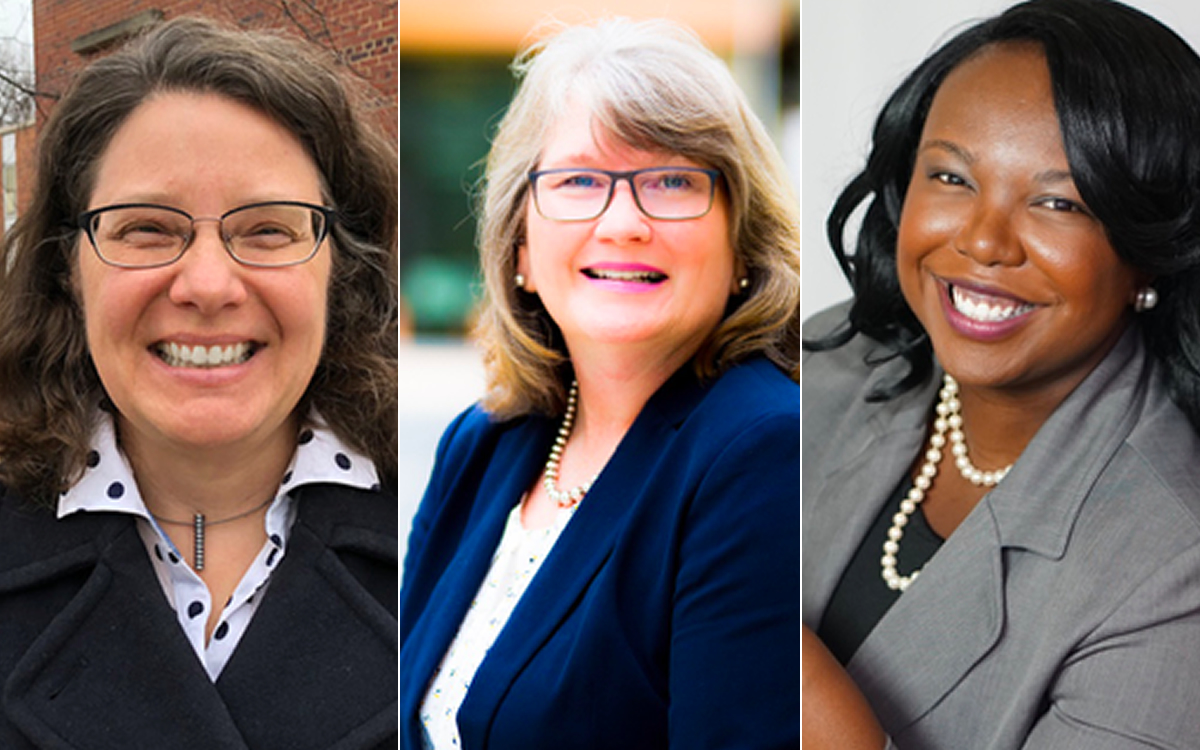 The Washington Blade this week spoke with five openly gay and lesbian candidates who are either running for office or are seeking re-election in Montgomery, Prince George's and Howard Counties.
Montgomery County Councilman Evan Glass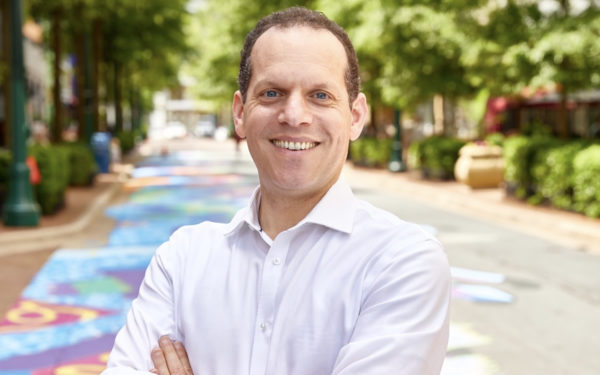 Evan Glass serves as the vice president of the Montgomery County Council and as its first openly LGBTQ member. Previously working for 12 years as a CNN journalist, he was first elected in 2018.
Glass told the Blade that running to continue as a member of the Council was rooted in the change that has been able to be made thus far.
"When I first raised the Pride flag in an official manner in 2019, I received a lot of pushback and hate," Glass said. "But we persisted and have continued expanding Pride events and celebrating our beautiful diversity."
Since his election, Glass' initiatives in Montgomery County have included a host of local legislation aimed at promoting and furthering social justice and LGBTQ equality in the county.
Along with measures, such as the county's Housing Justice Act and Oversight and Small Business Investment Act, Glass' efforts led to the Council to pass its Pay Equity Act designed close the gender wage gap by modifying how the county determines salaries for employees. He also worked to spearhead the passage of the county's LGBTQ Bill of Rights, which expanded its anti-discrimination code to include gender expression and HIV status and ban discrimination in areas such as healthcare facilities, nursing homes and personal care facilities.
As he makes his bid for reelection later this summer, Glass said that he hopes to expand on the accomplishments he has been able to make so far.
"I'm proud of my work to create more affordable housing, to make our buses free for all youth, and to keep our residents healthy and safe during the pandemic," Glass said. "These efforts haven't been easy, but they are critical to fostering a more fair and equitable community."
Montgomery County Circuit Court Clerk Karen Bushell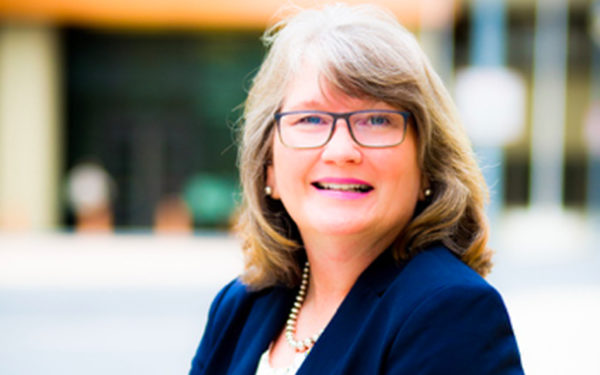 Karen Bushell grew up in the Midwest before moving to the D.C. area in 1985, where she met her wife in 1995. Bushell had four children and her wife had two children when they met, and according to Bushell, "we had a very, very busy house."
Bushell started serving in the judiciary in 2001 — as an HR associate, and then as a judicial assistant for many years. When Barbara Michael retired as Clerk of the Court in April 2021, Bushell was appointed to the position, making her the first openly LGBTQ person to hold it.
The Clerk of the Court serves as an independent record keeper of what happens in the courts, and Bushell described the clerk's role as primarily that of a public servant.
"I love my job; I love being part of the judiciary. Being a public servant, it's always good to know at the end of the day, that you help somebody," Bushell said. "I think being a public servant is something that is important to me, so that is one of the reasons that that I'm running."
Prince George's County Public Schools Board of Education member Pamela Boozer-Strother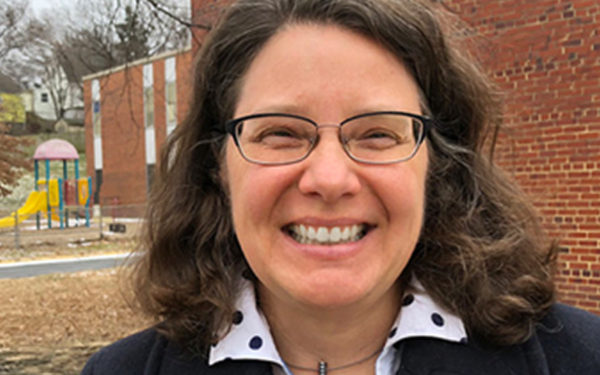 Pamela Boozer-Strother first became involved in LGBTQ and reproductive rights advocacy in the late 1980s as part of what was then called the National Lesbian and Gay Journalists Association. During the decade she spent working with NLGJA; she worked towards inclusive workplace policies, fair and accurate news coverage of LGBTQ issues, and domestic partner benefits.
After living in Adams Morgan for years, Boozer-Strother moved to Prince George's County with her spouse Margaret, where they adopted a child and built a life together. Boozer-Strother first became involved in the school system when her son started attending public school in Prince George's County, and in 2018 she ran for the Board of Education and won. 
"I had an opportunity to make a difference by being visible, and finding other gay, lesbian, bisexual and transgender families and staff — and ultimately, students — and helping to build that network of support," Boozer-Strother said. "It's taken some time; I ran for the board in 2018 as an out candidate and I won, and I am thrilled to live in a community that saw that as an asset."
Boozer-Strother has worked extensively on school construction, educational equity policy, LGBTQ-inclusive curricula and the board's climate change action plan.
"Of course, I focused in on the relevance of my representation and my skills and background that I could bring to [my platform.] But really, I got into this because of school construction," Boozer-Strother said. "I'm really proud to say that, as of today, seven projects that serve District 3 students are fully funded."
Prince George's County Council candidate Krystal Oriadha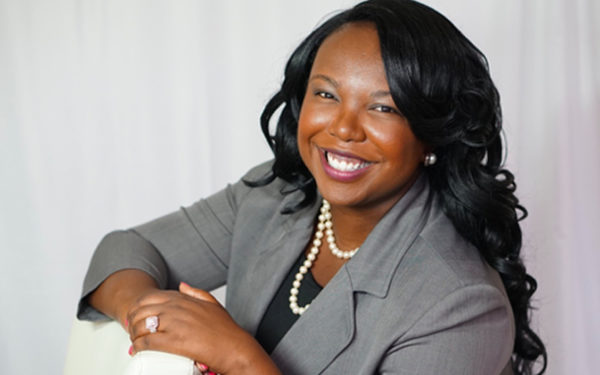 Krystal Oriadha studied business at Howard University before getting an MBA and working at Hewlitt-Packard. After a few years with HP, Oriadha moved back to the DMV area, where she said that "I wanted to use my skill set to help people and make an impact."
Oriadha has now been a community organizer and advocate for more than 12 years — she worked with the U.S. Department of Health and Human Services on human trafficking prevention, reproductive healthcare, domestic violence campaigns and tribal nations issues for about four years before she made her first run for office, for the same seat for which she is running now. Although Oriadha lost that election by 30 votes, she became the new council member's policy director, which gave her the chance to work on making legislation as a staffer.
"I think I learned that I wanted to be the principal even more, because they had the ability to make deals, cancel what I thought was really good legislation," Oriadha said. "It's really different when you're the person that gets the make that last call — that's the difference between having a seat at the table and being outside of the room when decisions are being made."
Oriadha currently serves as the executive director of PG Change Makers, a local nonprofit she co-founded after returning to Prince George's County to do community work in the aftermath of George Floyd's murder. Although she was not initially planning to run for office again, Oriadha said that she is doing so at the request of her community.
"I was not planning on running again because it is a lot of work and I never really cared about being elected, but the community is asking me to, so I decided to go ahead and give it another try," Oriadha said.
Oriadha said that proudly representing all aspects of her identity is a crucial part of her campaign.
"When I first ran, there was a lot of talk about how not to talk about the LGBTQ+ part, because I'm straight presenting. And for me, what was so important is that I made it very clear who I am, and that I didn't shy away or hide that part of myself, because to me, you're not breaking the [glass] ceiling if people don't even know the ceiling existed. I think that we've never had an openly elected LGBTQ+ person sit on our County Council before," Oriadha said.
"I think what this will show is that you can run and be yourself and it won't cost you anything. I think that's what is so important about this election."
Howard County Register of Wills Byron Macfarlane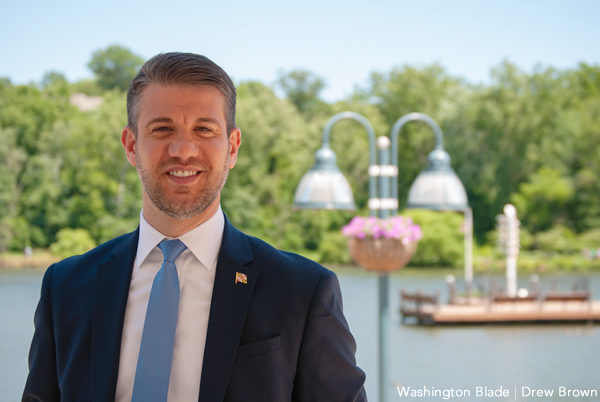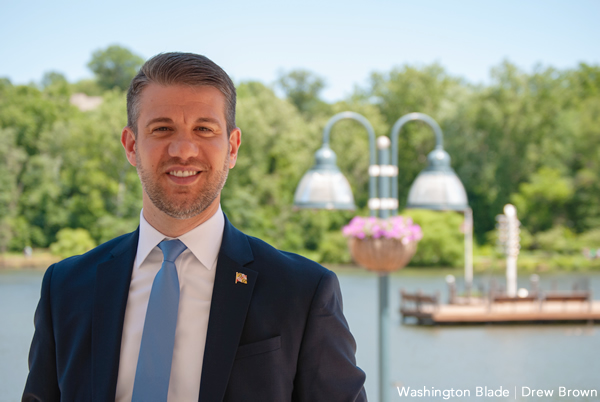 Howard County Register of Wills Byron Macfarlane has served in the position since 2010 and was the first openly LGBTQ person elected in Howard County.
Along with his involvement in a plethora of state and local groups and organizations and being admitted to the state bar association, Macfarlane gained experience working for multiple prominent lawyers and politicians including County Councilman Guy Guzzone, Circuit Court Judge Richard Bernhardt, state Sen. Edward Kasemeyer and the late-U.S. Sen. Ted Kennedy (D-Mass.)
During his tenure in office, Macfarlane has made supporting the LGBTQ community an integral facet of his identity as a public official and a fellow citizen.
"Queer kids see the hate coming from the dark corners of our community," Macfarlane wrote on Twitter. "They need to hear from us — from you — that we love and support every one of them."
Since being elected, Macfarlane has overseen a number of reforms implemented in the Register's office, including modernization of its technological aspects and a cut on taxpayer expenditures for antiquated procedures. Modernizing the Register's office and leading on reform, while also being receptive to his constituents, Macfarlane has said, have been some of his top priorities.
"I've proven myself as a reliable and responsive figure in our local government, that I've been extremely effective delivering meaningful reform, and that now more than ever our community needs steady, forward-looking leadership they can trust," Macfarlane told the Blade. "I'm running for re-election because representation matters, because I want to continue serving the public with professionalism, compassion, and fairness, and because I want to continue pushing reforms to make probate faster, fairer and less expensive for Marylanders."
Editor's note: Somerset Mayor Jeffrey Slavin, who is openly gay, won re-election on May 10.