December 30, 2011 at 1:19 pm EST | by Juliette Ebner
Top 10 moments in 2011 pop culture
It was another big year for LGBT visibility in pop culture. Here are our picks for the top 10 pop culture stories of 2011.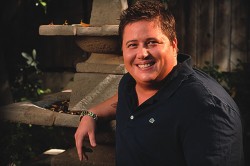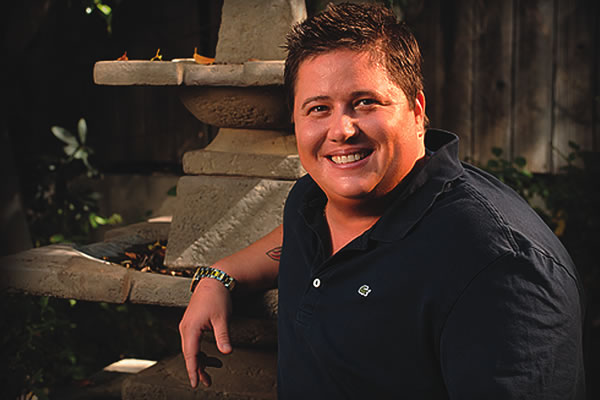 No. 1 Chaz Bono on 'Dancing with the Stars'
Chaz Bono became the first transgender participant to compete on ABC's "Dancing with the Stars" this year on the show's 13th season. He was partnered with professional dancer Lacey Schwimmer for the season, which premiered Sept. 19.
From the start there was controversy over Bono's inclusion in the show. There was backlash from conservative supporters and threats of boycotts, leading producers to hire extra security for his time on the show.
Bono's mother, Cher, spoke out on Twitter in support of her son as did many others. He was voted off the show during week six.
No. 2 Celebrities come out
Several celebrities and sports figures came out this year.
Zachary Quinto, star of 2009's "Star Trek" and currently on FX's "American Horror Story," came out in October, explaining on his blog that after the suicide of Jamey Rodemeyer, he realized "living a gay life without publicly acknowledging it, is simply not enough to make any significant contribution to the immense work that lies ahead on the road to complete equality."
Evan Rachel Wood, who played teen lesbian Jessie on "Once & Again" and starred in HBO's "True Blood," came out as bisexual in an interview with "Esquire" in April.
CNN anchor Don Lemon came out in his memoir "Transparent," released in May.
No. 3 MLB teams make 'It Gets Better' videos
Several Major League Baseball teams filmed videos for the "It Gets Better" campaign, starting with the San Francisco Giants. And while the videos were similar, each team added a personal touch.
The Chicago Cubs included a message from lesbian part owner Laura Ricketts and the L.A. Dodgers were the only team to specifically mention gender identity. The Boston Red Sox included their fans and the Tampa Bay Rays featured a personal message from Johnny Damon, who was bullied as a child.
The Seattle Mariners produced their video with Seattle's other professional sports teams. All the videos are available on YouTube.com.
No. 4 Lady Gaga rallies around LGBT fans
Lady Gaga has done a lot for her LGBT fans in terms of making noise.
The title track off her most recent album, "Born This Way," deals with self-acceptance and specifically mentions sexual orientation and gender identity.
She appeared at Europride this summer, giving a speech in which she criticized the state of gay rights in many European countries.
Most recently, during the iHeartRadio Festival held in September in Las Vegas, Gaga dedicated her performance of "Hair" to 14-year-old Jamey Rodemeyer, who committed suicide after being bullied the same week as the concert.
No. 5 Arizona and Callie wed on 'Grey's Anatomy'
In the May 5 episode of "Grey's Anatomy," orthopedic surgeon Callie Torres, played by Sara Ramirez, and pediatric surgeon Arizona Robbins, played by Jessica Capshaw, tied the knot.
The couple became engaged after getting into a car accident that nearly cost Callie and her unborn child's lives.
There haven't been many lesbian weddings on television and even fewer weddings that were actually shown and involved lead characters.
The lesbian wedding between Ross's ex-wife Carol and her girlfriend Susan on "Friends" in 1996 was one of the first.
No. 6 Tracy Morgan, other celebs make homophobic remarks
"30 Rock" star Tracy Morgan went on a homophobic rant during a stand-up routine at a show in Nashville this summer saying kids should get over being bullied and threatening to kill his son if he were gay. He later apologized for the remarks and agreed to make appearances with GLAAD.
L.A. Lakers star Kobe Bryant was fined for using an anti-gay slur against a referee, as was Chicago Bulls' Joakim Noah and Atlanta Braves coach Roger McDowell.
No. 7 Gay-helmed talk shows proliferate
What is it with talks shows and gay hosts?
There is of course Ellen DeGeneres, who began her eighth season this year and Rosie O'Donnell has returned to television with her talk show on Oprah Winfrey's OWN, which premiere in October.
Then there's Sara Gilbert, famous for her role of Darlene on the sitcom "Roseanne," who is not only one of five hosts, but is also an executive producer on "The Talk." Nate Berkus also has his own show as does Rachel Maddow. And Anderson Cooper debuted a talk show this year; it's rumored that he's (finally) planning to come out during February's ratings sweeps period.
No. 8 Gays host award shows
Neil Patrick Harris, star of CBS's "How I Met Your Mother," hosted the Tony Awards this year, opening the show with a musical number that included lines like  "Broadway has never been broader, it's not just for gays anymore," had a "host-off" with Hugh Jackman and rapped a wrap-up of the evening's events that was written as the show progressed.
Jane Lynch of "Glee" fame hosted the Emmys this year. Lynch spent her hosting gig making fun of the celebrity crowd as well as herself.
Neither Harris nor Lynch are the first gays to host either award show, still the visibility was impressive for such high-profile events.
No. 9 Another coming out on 'Glee'
There have already been three main characters to openly acknowledge being somewhere on the LGBT spectrum on Fox's hit show "Glee" and yet another main character has joined them. Santana Lopez, played by Naya Rivera, was outed in a third season episode in a political ad targeting Sue Sylvester.
The following episode, titled "I Kissed a Girl" featured the club rallying around Santana as she came to grips with being out and singing P!nk's "F****** Perfect," Melissa Etheridge's "I'm the Only One," a slowed down version of Cyndi Lauper's "Girls Just Wanna Have Fun," Katy Perry's "I Kissed a Girl" and k.d. Lang's "Constant Craving."
No. 10 'A-List: Dallas' stars attacked
Logo expanded its "A-List" franchise this year with "The A-List: Dallas" starring Levi Crocker, James Doyle, Chase Hutchinson, Ashley Kelly, Philip Willis and Taylor Garrett.
There was controversy surrounding the show when Garrett, a Republican fundraiser, tweeted that his house was vandalized and included a picture of a broken window. Bloggers found this suspect when a producer tweeted back to Garrett about making headlines and it was discovered that Garrett didn't make a police report. Both tweets have since been removed.
Later, Logo provided the Huffington Post Gay Voices with copies of two police reports, one reported by Garrett's building manager and another made by Garrett himself.
In an unrelated incident, Crocker said he was attacked at a gay bar in Oklahoma City, Okla., in November.