Ugandan official says 'kill the gays' bill 'not being reconsidered'
Fires back at UNCF leader; compares country's anti-gay policies to U.S. sodomy laws
Uganda's ambassador to the United States blasted the head of the United Negro College Fund for sending him an "incendiary" letter last week asking him to discuss an anti-homosexuality bill introduced in the Uganda Parliament in his scheduled speech at a Martin Luther King Day event sponsored by the Fund.
Ambassador Perezi K. Kamunanwire responded to that letter by withdrawing as keynote speaker at the King Day event, held Monday morning in Greenbelt, Md. In his own letter, he said United Negro College Fund president and CEO, Michael L. Lomax, "blindsided and startled" him with Lomax's Jan. 12 letter raising the issue of the anti-homosexuality bill.
In addition, Kamunanwire claims in the letter that the Ugandan Parliament is not planning to reconsider a bill that would impose the death penalty for homosexual acts.
The ambassador, a former college professor who has taught at U.S. universities, said in his letter that he had been invited to speak on education-related issues at the King Day event.
Lomax said in his letter to Kamunanwire that he raised the issue of reports of anti-gay persecution in Uganda after receiving an inquiry from the Washington Blade and others asking why his organization invited a Ugandan official to speak at a King Day commemoration.
"Following a brief telephone conversation with Dr. Lomax in which I expressed concern that changing the topic would distract from our shared commitment to honor Dr. King's legacy and advance the discussion of education equality, it was clear from his discourteous and insulting tone that I was no longer welcome," Kamunanwire said in a Jan. 15 letter to William F. Stasior, chairman of the board of directors of the United Negro College Fund.
Kamunanwire sent a copy of his letter to Stasior to the Blade along with an email message expressing concern about the Blade's story reporting he had withdrawn abruptly as a speaker for the King Day event. The Blade story cited a press release from the United Negro College Fund announcing Kamunanwire's withdrawal as speaker.
"My staff at the Embassy of the Republic of Uganda, and members of the Ugandan American community, brought your article to my attention," he said in his email to the Blade. "In an effort to clarify my decision to withdraw as keynote speaker from the UNCF's 29th Anniversary Dr. Martin Luther King Jr. breakfast fundraiser, I am sharing a letter which was sent to the chair of the UNCF board," he said.
"This will be my only statement on the matter, as I withdrew my name so as not to distract from the importance of the King holiday and education equality," he said. "It is my hope that the Washington Blade will report this matter fairly."
Lomax and a spokesperson for the United Negro College Fund didn't immediately respond to calls from the Blade seeking their response to Kamunanwire's criticism of Lomax.
In his Jan. 12 letter to Kamunanwire, Lomax said, "We are dismayed at present polices in Uganda (and in many other African nations) criminalizing sexual orientation, and we view with alarm the draconian penalties, including the death penalty, that the Ugandan anti-homosexuality bill would impose if passed."
Kamunanwire replied in his letter to UNCF board chair Stasior that Lomax's assumptions that Uganda's existing laws and policies result in anti-gay persecution were false.
"It is important to note that Uganda does not have such policies," he said, adding that the bill in question was introduced by a single member of the Uganda Parliament and was never officially debated or passed.
"[A]nd contrary to popular belief, it is not being reconsidered," Kamunanwire said in his letter. "This has been explained to the U.S. government, Department of State, and several other concerned parties to their satisfaction," he said.
The New York Times and international human rights activists reported in October that the Uganda Parliament voted to reopen a debate on the anti-homosexuality bill, which was first introduced in 2009. Some of the activists cited a report by Uganda's Daily Mail newspaper as saying that Parliament Speaker Rebecca Kadaga confirmed that the bill had been sent to several committees for consideration last October and could be brought to a vote.
A spokesperson for the State Department couldn't be reached for comment early Monday to verify Kamunanwire's assertion that U.S. officials were satisfied that the anti-homosexuality bill was not being taken up again. President Obama and Secretary of State Hilary Clinton expressed concern last year over reports of anti-gay persecution in Uganda following the murder of a prominent Ugandan gay rights activist in the activist's home.
"As is the case with several members of the British Commonwealth, the outdated anti-sodomy laws in the Ugandan penal code were inherited from our British colonizers," Kamunanwire said in his letter, in referring to existing law in Uganda.
"Quite similarly, there are dormant anti-sodomy laws on the books in fourteen U.S. states, including Virginia where the UNCF makes its home," he said.
Kamunanwire was referring to a decision by legislatures in some states to leave their sodomy laws on the books following the 2003 U.S. Supreme Court decision in Lawrence vs. Texas, which overturned state sodomy laws that criminalized sodomy between consenting adults in private. Legal experts have said the state sodomy laws remaining on the books cannot be enforced under the Supreme Court ruling.
Federal judge: drag is 'vulgar & lewd,' 'sexualized conduct'
Ruling 'bristles with hostility toward LGBTQ people'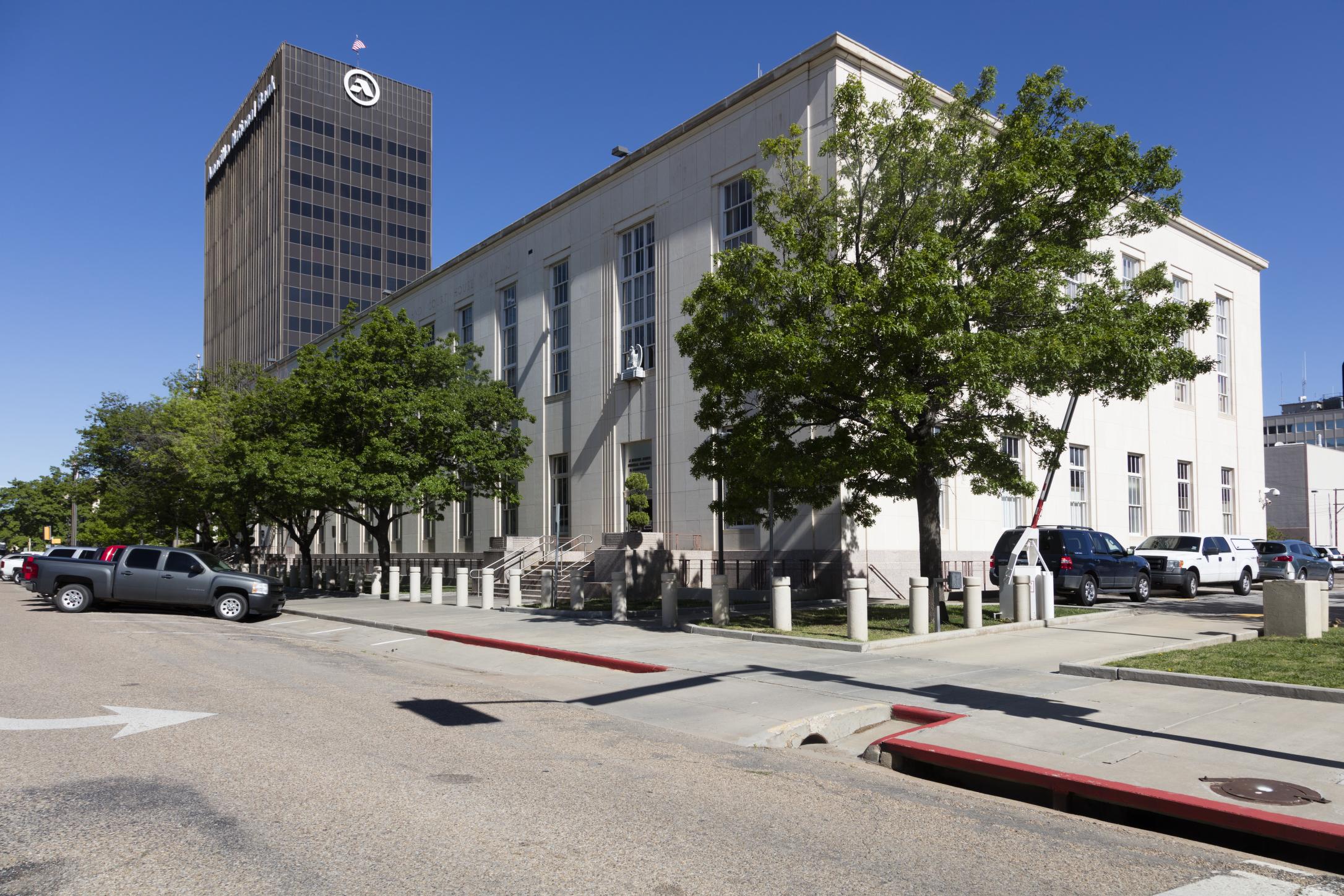 Judge Matthew Kacsmaryk of the U.S. District Court for the Northern District of Texas issued a ruling Thursday denying relief to a group of university students who sought to host a drag show over the objections of their school's president.
A Trump appointed jurist with deep ties to anti-LGBTQ and anti-abortion conservative legal activists, Kacsmaryk argued that drag performances probably do not constitute speech protected by the First Amendment.
As Slate Senior Writer Mark Joseph Stern wrote on X, this conclusion "conflicts with decisions from Texas, Florida, Tennessee, and Montana which held that drag is constitutionally protected expression."
"It also bristles with undisguised hostility toward LGBTQ people," he added.
Kacsmaryk's 26-page decision describes drag performances as lewd and licentious, obscene and sexually prurient, despite arguments the plaintiffs had presented about the social, political, and artistic merit of this art form.
Judge Matthew Kacsmaryk refuses to grant relief to Texas college students who may be punished for hosting a drag show.

His condemns drag as "vulgar and lewd" "sexualized conduct" that harms children and is likely unprotected by the First Amendment. https://t.co/UPeolMfGON

— Mark Joseph Stern (@mjs_DC) September 22, 2023
As the Human Rights Campaign recently wrote, "drag artists and the spaces that host their performances have long served as a communal environment for queer expression."
The group added, "It is a form of art and entertainment, but, historically, the performances haven't only served to entertain, but also to truly advance the empowerment and visibility of LGBTQ+ people."
Nevertheless, anti-LGBTQ conservative activists and organizations have perpetuated conspiracy theories about members of the community targeting children for sexual abuse including by bringing them to drag performances.
Among these is a group with ties to the Proud Boys that was cited by Kacsmaryk in his ruling: Gays Against Groomers, an anti-LGBTQ and anti-transgender extremist group, according to the Anti-Defamation League and Southern Poverty Law Center.
Harris to oversee White House Office of Gun Violence Prevention
Goal is to implement and expand upon legislation, executive actions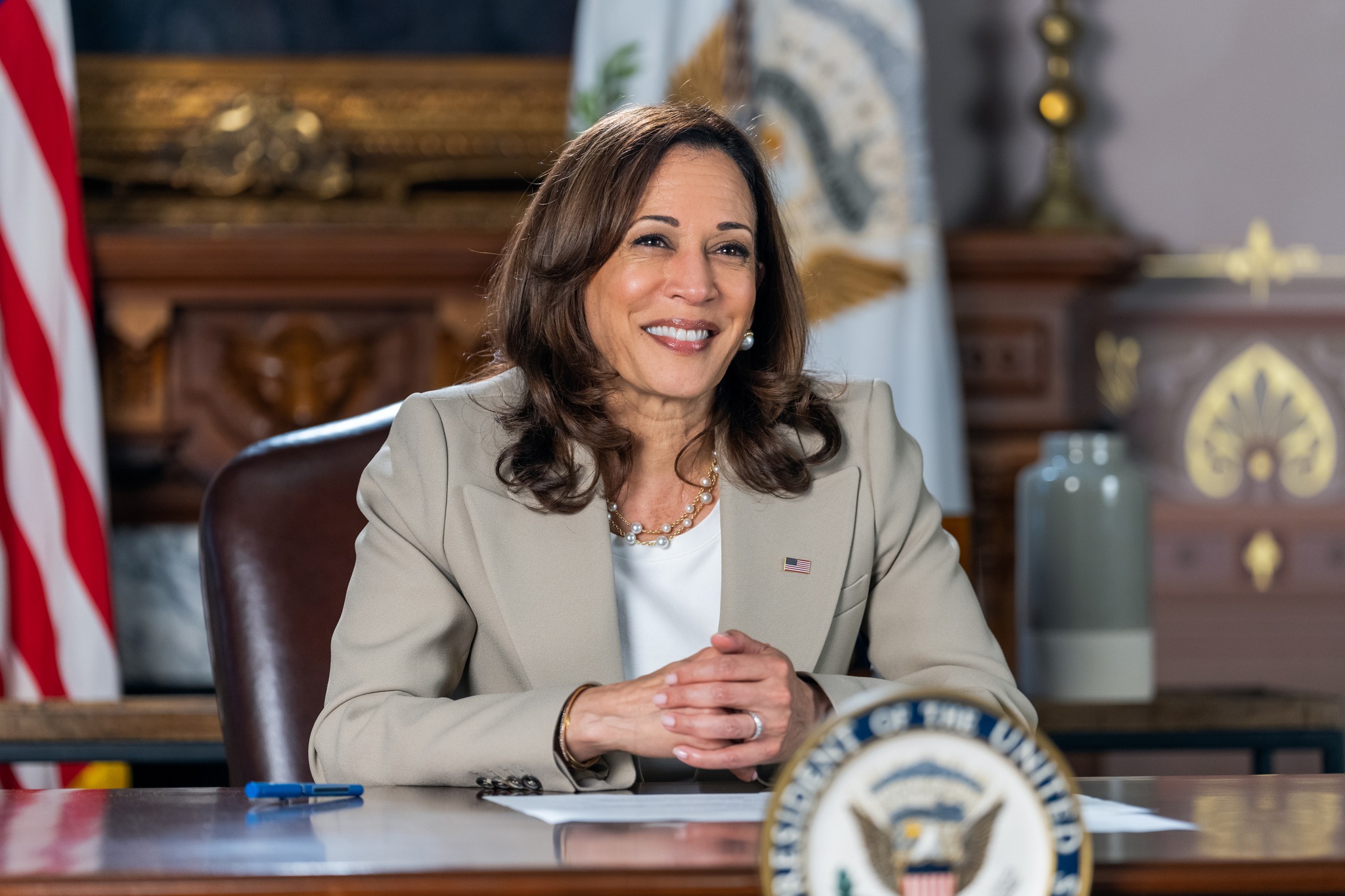 The White House announced Thursday evening that President Joe Biden on Friday will establish the first-ever White House Office of Gun Violence Prevention, to be overseen by Vice President Kamala Harris.
The office will focus on implementing and expanding upon executive and legislative actions, including the Bipartisan Safer Communities Act, "to reduce gun violence, which has ravaged communities across the country."
Serving under Harris will be Stefanie Feldman, "a longtime policy advisor to President Biden on gun violence prevention," and "leading gun violence prevention advocates Greg Jackson and Rob Wilcox."
"Every time I've met with families impacted by gun violence as they mourn their loved ones, and I've met with so many throughout the country, they all have the same message for their elected officials: 'do something,'" Biden said in a statement.
The president noted his signing of last year's bipartisan gun violence prevention law, a flagship legislative accomplishment for the administration, along with his issuance of more executive actions than any president in history to address this problem.
Calling these "just the first steps," Biden said the establishment of the White House Office on Gun Violence Prevention will "build upon these measures and keep Americans safe."
He also urged Congress to do more by passing legislation requiring universal background checks, and baning assault weapons and high capacity magazines.
In a statement, Harris said, "This epidemic of gun violence requires urgent leadership to end the fear and trauma that Americans experience every day."
"The new Office of Gun Violence Prevention will play a critical role in implementing President Biden's and my efforts to reduce violence to the fullest extent under the law," she said, "while also engaging and encouraging Congressional leaders, state and local leaders, and advocates to come together to build upon the meaningful progress that we have made to save lives."
"Our promise to the American people is this: we will not stop working to end the epidemic of gun violence in every community, because we do not have a moment, nor a life to spare," the vice president said.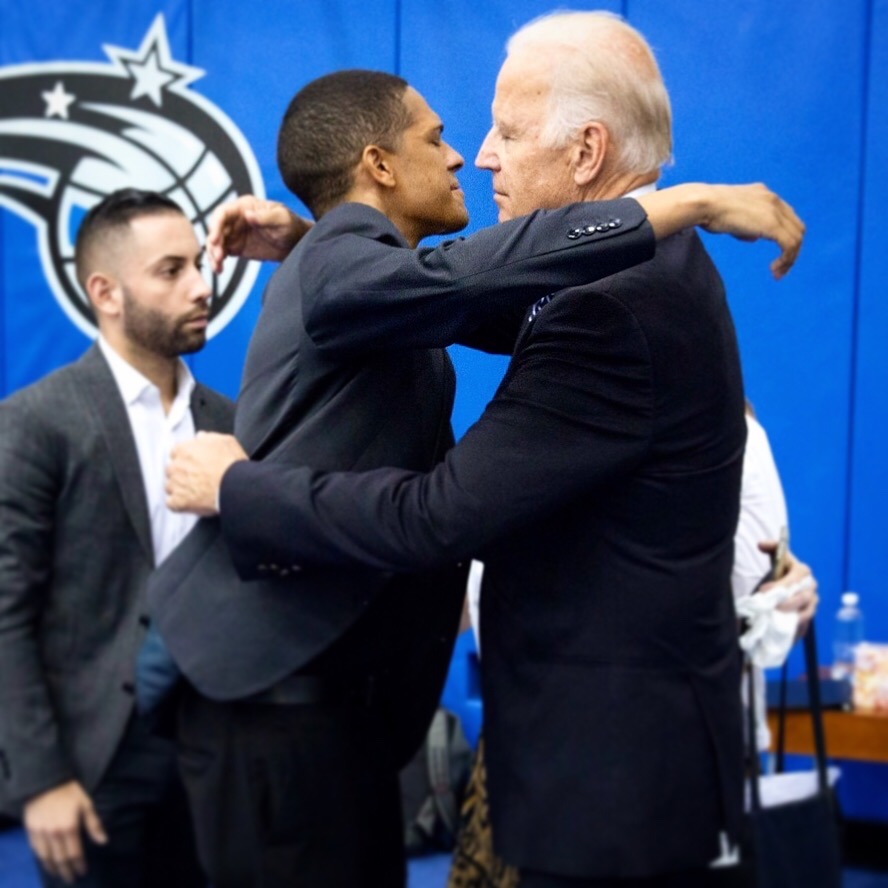 LGBTQ media 'excited' about Press Forward national media funds
Coalition of donors pledges $500 million for local news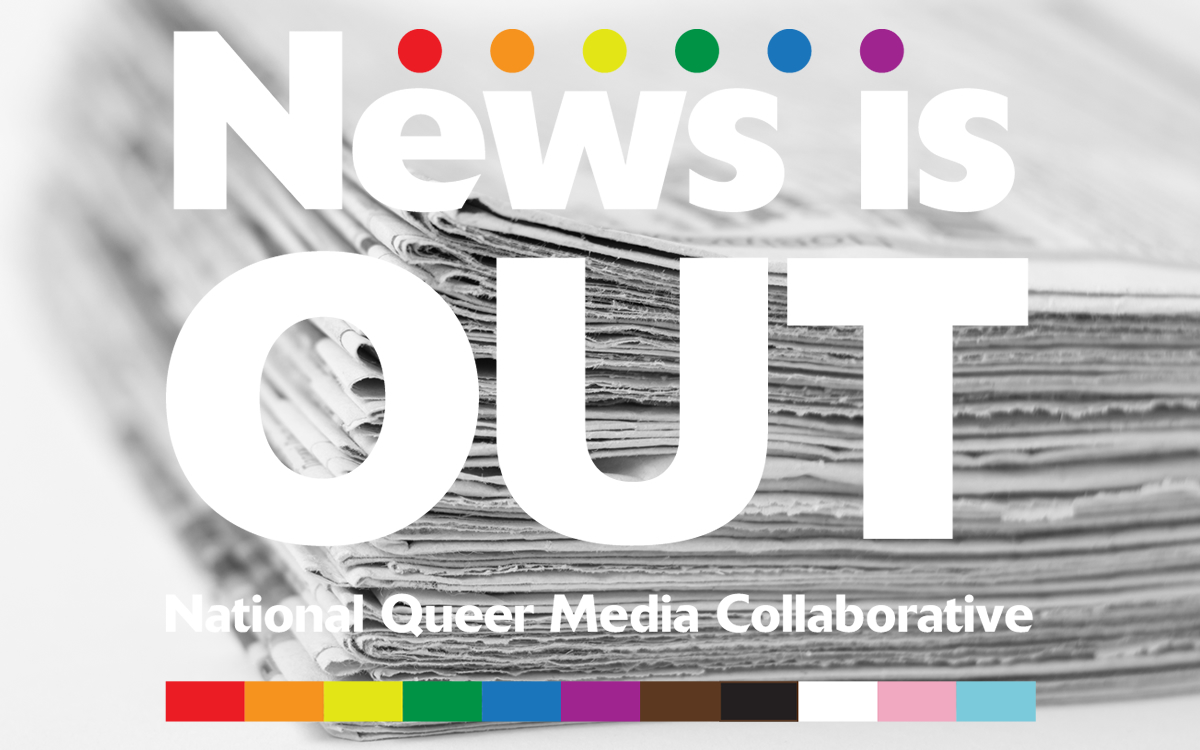 Members of News Is Out, a collaborative of six leading LGBTQ media organizations across the country, have expressed support and excitement about the newly announced national Press Forward effort to support local media in the United States. News Is Out members represent more than 200 years of LGBTQ news and culture coverage, with two member papers starting more than 50 years ago.
"This new effort from foundations, including MacArthur Foundation and Knight Foundation, truly will be a game-changer in the local media space," said Tracy Baim, co-founder of Windy City Times, which is part of a Chicago collaborative that is also advocating for local funding in that city. "Local media are critical to covering issues across the country, from LGBTQ+ and environmental issues to education and criminal justice reform. Philanthropy can provide an important complement to other needed revenues to help local media survive and thrive."
In the U.S., 7.1 percent of adults, or 18 million people, identify as LGBTQ, according to Gallup. About 21 percent of Gen Z identifies as LGBTQ. The media serving this community has been life-saving, resource sharing and an integral part of the movement for LGBTQ equality, News Is Out members said, adding that this media continues to fill a vital information need.
According to the Press Forward announcement, "A coalition of 22 donors announced Press Forward, a national initiative to strengthen communities and democracy by supporting local news and information with an infusion of more than a half-billion dollars over the next five years.
"Press Forward will enhance local journalism at an unprecedented level to re-center local news as a force for community cohesion; support new models and solutions that are ready to scale; and close longstanding inequities in journalism coverage and practice."
The Knight Foundation and the John D. and Catherine T. MacArthur Foundation have been leading the Press Forward effort.
News Is Out is supported in part by a technology grant from the Knight Foundation. The program is called the Queer Media Sustainability Lab
News Is Out is a nearly two-year-old alliance created launched by the Local Media Association, with initial funding from Google News Initiative. The members are Bay Area Reporter, Dallas Voice, Philadelphia Gay News, Washington Blade, Windy City Times and TAGG, a national queer women's magazine.
News Is Out members have collaborated on editorial, business and fundraising opportunities.
"LGBTQ media have always played a critical role in covering and informing our communities," said Lynne Brown, publisher of the Washington Blade. "While we have lost dozens of LGBTQ news media outlets in recent years, those of us who have survived are thriving in 2023. We have done so because we have innovated and sought new forms of revenue. The News Is Out Collaborative has assisted with support that propels us forward."
"LGBTQ+ media is needed now more than ever, as our communities face a backlash across this country," said Leo Cusimano, publisher of the Dallas Voice. "By working together in News Is Out, we have formed a strong alliance to help our members in technology training, editorial collaborations and much more. New funds into this ecosystem will be vital to strengthening the network of local LGBTQ+ media in this country."