Oscar noms: Who's in and out for the 84th Academy Awards
Plummer nominated for portrayal of older gay man

Nominees for the 84th annual Academy Awards were announced this morning in Los Angeles.
Jennifer Lawrence, nominated last year for the film "Winter's Bone" and who appears this year in "The Hunger Games," and Tom Sherak, president of the Academy of Motion Picture Arts and Sciences announced the nominations in 10 of the 24 categories for the Feb. 26th presentation.
Christopher Plummer was nominated in the Best Supporting Actor category for his turn as a man who comes out as gay to his adult son late in his 70s in 'Beginners.' Plummer is familiar to the Oscars stage — in 1965 he joined Julie Andrews and the cast and crew of 'The Sound of Music,' when the film won best picture. He was also nominated in this same category two years ago for playing Leo Tolstoy in "The Last Station."
Plummer is coming off a Golden Globes win for his character Hal Fields, a late-blooming widower who must learn to navigate the rather tricky waters of being single and gay in your 70s, while dealing with a son coming to grips with the news (played by gay favorite Ewan McGregor).
Gay New York blogger, Scott Wooledge was disappointed that one gay-themed movie missed the list, however.
"On the topic of movies, I'm sorry to see Pariah didn't get any nods, it deserves a handful," the Daily Kos regular told the Blade. "I suspect that may be because it was released so very late and Focus Features may not have campaigned on its behalf."
Wooledge says he was "just blown away" by the Spike Lee produced film about a 17 year-old Brooklyn African-American lesbian and the effect that coming out had on her family. The film also features Adeprero Oduye and Kim Wayans.
"If anyone has ever complained there are not middle class, queer people of color in pop culture," Wooledge says, "I implore you to run don't walk, open your wallet and reward the director, Dee Rees and the studio for serving up a beautiful and heartfelt film that features exactly that."
Glenn Close is a contender for Best Actress for her role as a woman passing as a man in order to work and survive in 19th century Ireland in 'Albert Nobbs.' 'Nobbs' also garnered a nod in the supporting actress category for Janet McTeer, as well as in the makeup category.
Up for Best Original Screenplay is 'Margin Call,' a film about the financial meltdown of the last decade, produced by recently out 'Heroes' and 'Star Trek' actor Zachary Quinto, who also starred in the film. Quinto recently starred as a gay ghost on gay creator Ryan Murphy's 'American Horror Story.'
Among the films nominated, 'The Help' received three nominations (Octavia Spencer & Jessica Chastain for Best Supporting Actress and Viola Davis for Best Actress); 'The Descendants' received five (Alexander Payne for Best Director, George Clooney for Best Actor, film editing, Best Adapted Screenplay, and Best Picture); and 'Moneyball' garnered noms for Best Supporting Actor for Jonah Hill, Best Actor for Brad Pitt, Best Adapted Screenplay, film editing and Best Picture.
The big winner, however, is most likely 'The Artist' which received 10 nods including Berenice Bejo for Best Supporting Actress, Michel Hazanavicius for Best Director, Jean Dujardin for Best Actor, Best Original Screenplay, music, art direction, film editing, costume design, cinematography and Best Picture. Set in 1930s Hollywood, the modern silent film has been described as "a love letter to the silver screen," by NPR's Pop Culture Happy Hour podcast.
Also receiving several nods was the Michelle Williams-helmed 'My Week with Marilyn' for which she is nominated in the Best Actress category. Kenneth Branagh is also nominated for Best Supporting Actor. Williams shed her teen drama 'Dawson's Creek' role forever when she appeared in the critically acclaimed 2005 film 'Brokeback Mountain,' playing wife to closeted gay cowboy Heath Ledger, in a role that earned her a Best Supporting Actress nomination in 2006. Another fan favorite 'Extremely Loud and Incredibly Close' has offered up Max von Sydow for Best Supporting Actor, and is up for Best Picture.
Predictably, Meryl Streep snagged a Best Actress nomination for 'The Iron Lady,' as did Gary Oldman a Best Actor nod for 'Tinker, Tailor, Soldier, Spy.' 'Iron Lady' is also up in the makeup category, and 'Tinker' is up for music and writing awards.
One LGBT favorite for Best Supporting Actress is standout Melissa McCarthy in 'Bridesmaids,' as the loveable friend who gets Kristen Wiig out of her funk in time to save the wedding (and steals a van full of adorable puppies on her way). The movie is also up for Best Original Screenplay.
The other Best Picture nominees were 'Hugo,' which also grabbed a Best Director nod for Martin Scorsese as well as art direction, writing, film editing, music, and costume design nominations; 'Midnight in Paris,' for which Woody Allen will also be up in the Best Director category as well as Best Original Screenplay and Art Direction; 'War Horse,' which will also be up in art direction, music, and cinematography, and 'The Tree of Life,' which also scored a nomination for Best Director (Terrence Malick) and cinematography.
Late last year, the Oscars parted ways with producer Brett Ratner after a homophobic rant in which he said "rehearsing is for fags." The incident prompted the scheduled host, Eddie Murphy, to also resign in protest. The Academy turned to veteran host and fan favorite Billy Crystal, who has hosted the Oscars eight times to much success. Ratner and Murphy's film 'Tower Heist' did not receive any Oscar nominations and did not do well at the box office.
Other nominees of note are Best Actress Rooney Mara in 'The Girl With the Dragon Tattoo' — a movie also up in the cinematography and film editing categories — Best Supporting Actor Nick Nolte in 'Warriors,' and Demián Bichir for Best Actor in 'A Better Life.'
Animated feature film nods go to 'A Cat in Paris,' 'Chico & Rita,' 'Kung Fu Panda 2,' 'Puss in Boots,' and 'Rango.'
Best feature length documentary nominations go to 'Hell and Back Again,' 'If a Tree Falls: A Story of the Earth Liberation Front,' 'Paradise Lost 3: Purgatory,' 'Pina,' and 'Undefeated.'
Best foreign language film noms went to Belgium's 'Bullhead,' Israel's 'Footnote,' Poland's 'In Darkness,' Canada's 'Monsieur Lazhar,' and Iran's 'A Separation.'
Another critically acclaimed gay film that didn't make the cut in this year of heavy hitters was 'Weekend' which won the Gay and Lesbian Entertainment Critics Association's 'Dorian Award' for best picture.
10 LGBTQ events this week
'Hocus Pocus 2' and 'Bros' viewings, the B52s come to town among attractions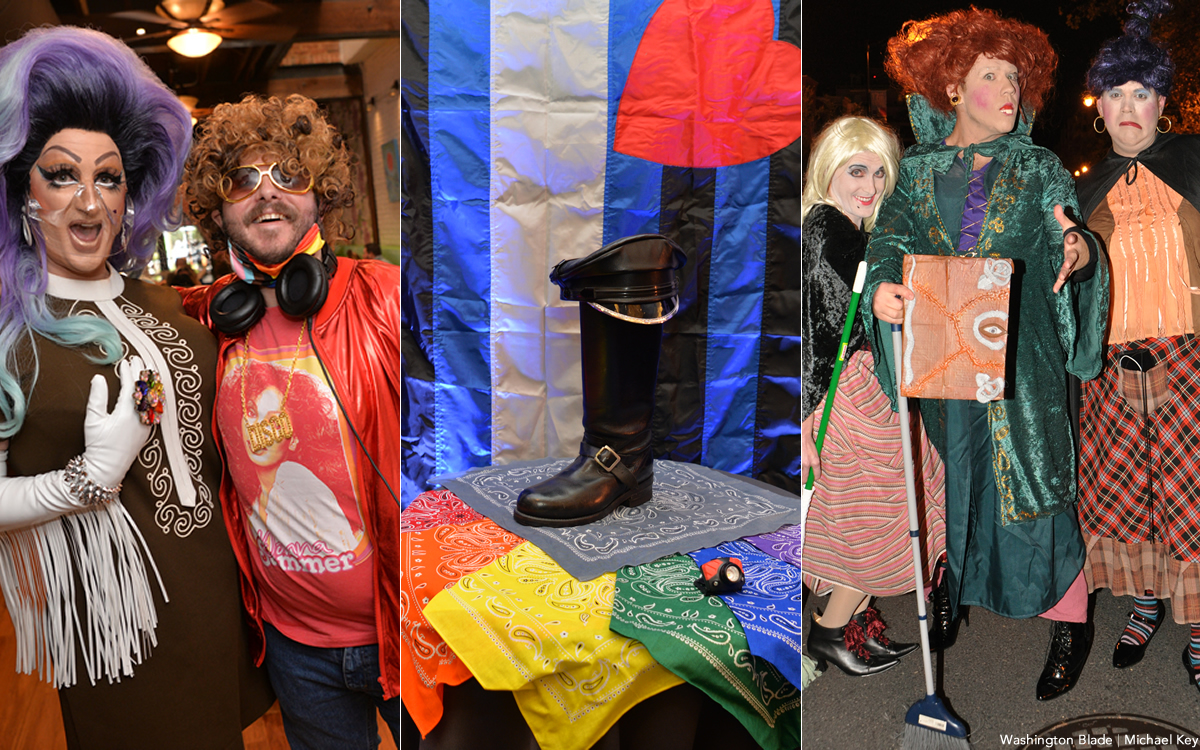 Below are our picks for some of the most fun and creative things to do this week in the DMV that are of special interest to the LGBTQ community.
---
Monday Night Skating: Summer's Song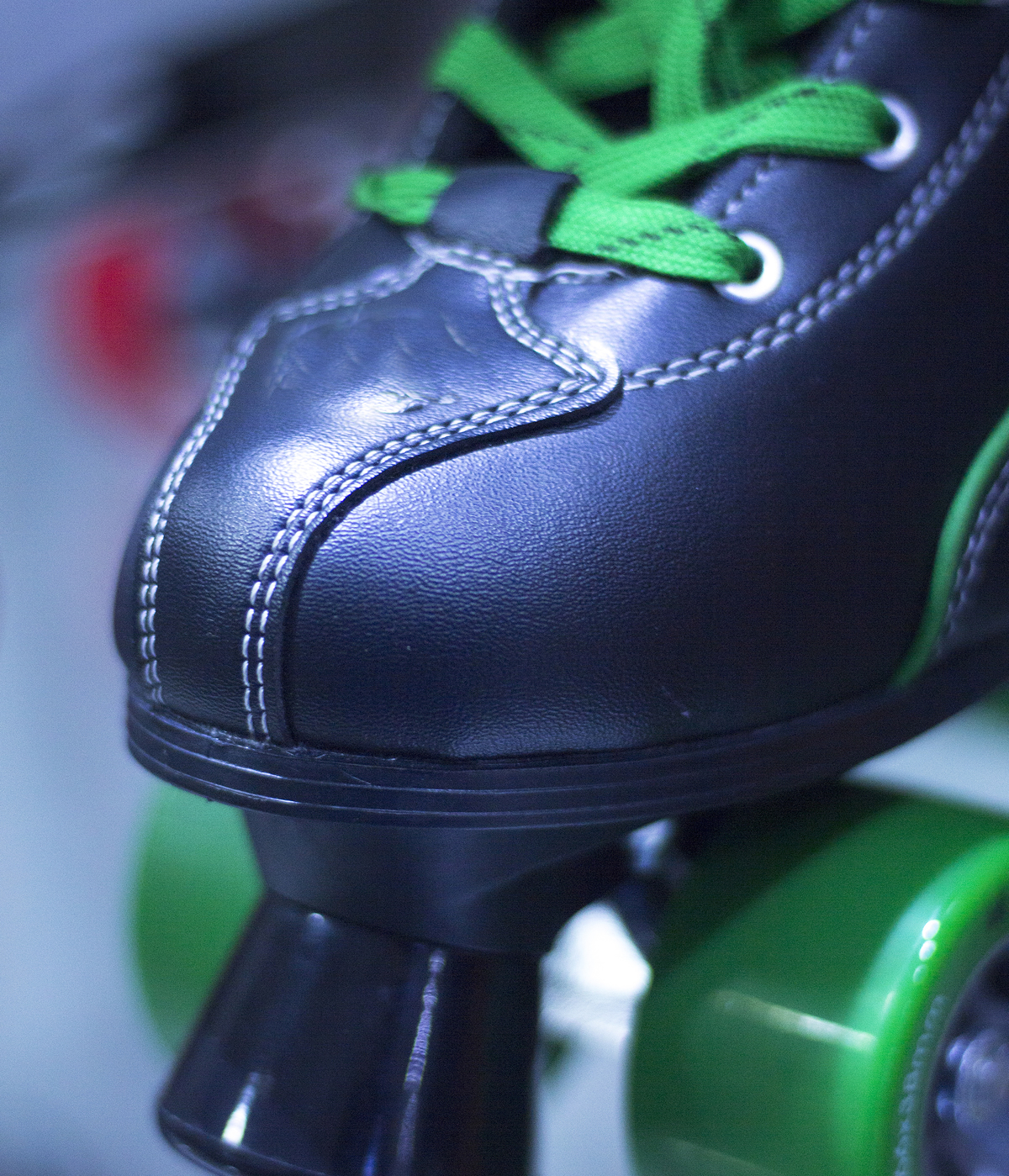 Monday, Sept. 26
7:30-9:30 p.m.
Laurel Skate Center
9890 Brewers Court
Laurel, Md.
Facebook
Monday Night Skating celebrates a fond farewell to summer with beachwear and big hats with "Summer's Song." They encourage you to break out your summer beachwear, big glam shades, flip flops, pool noodles, floaties, and summer attire for a night of skating in Laurel.
---
Reign: Let the Good Times Rule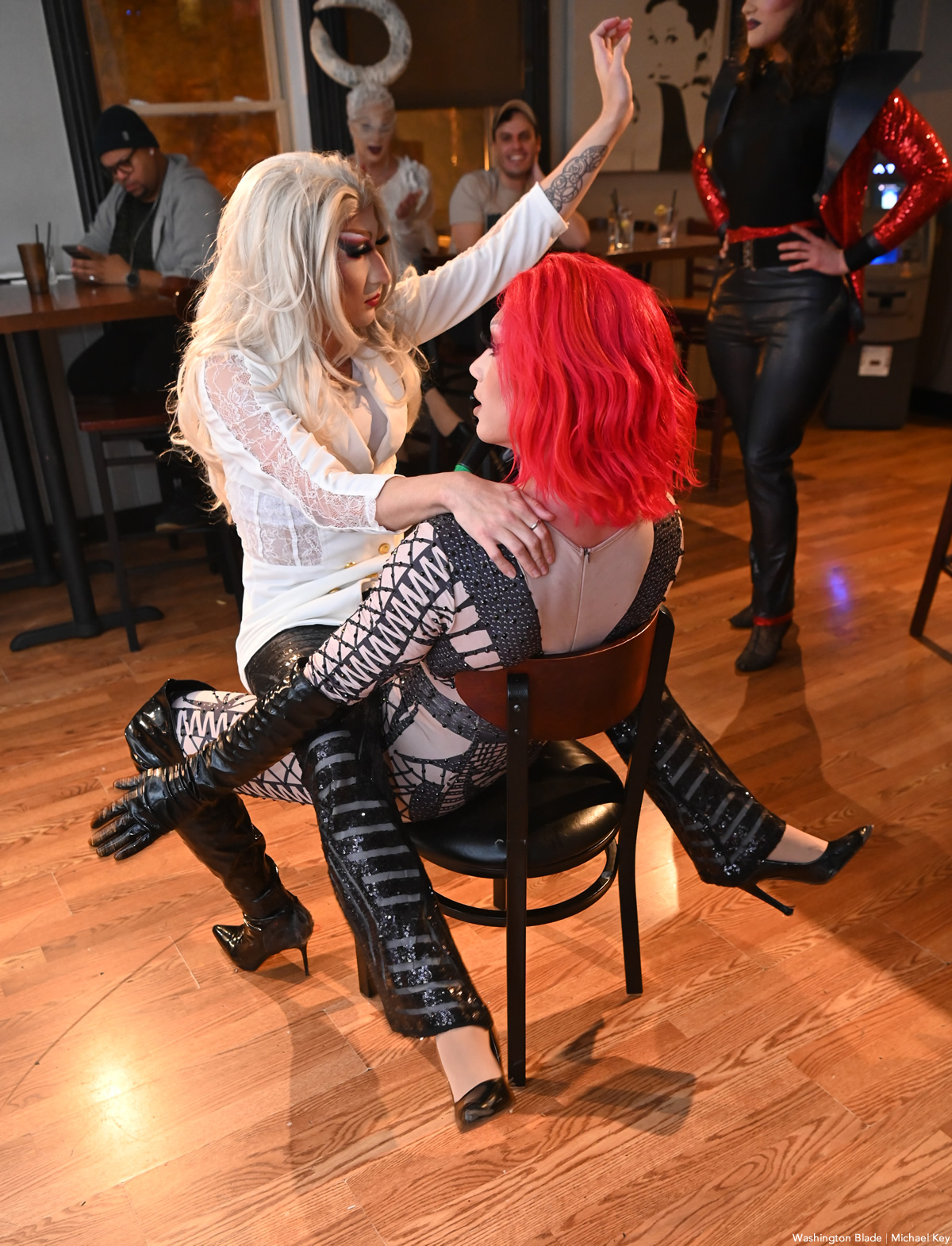 Monday, Sept. 26
8-11 p.m.
DIK Bar
1637 17th Street, N.W. (second floor)
Facebook
Logan Stone, Dabatha Christie and Hennessey host a fun-filled drag show at Dupont Italian Kitchen.
---
UTICA at Pitchers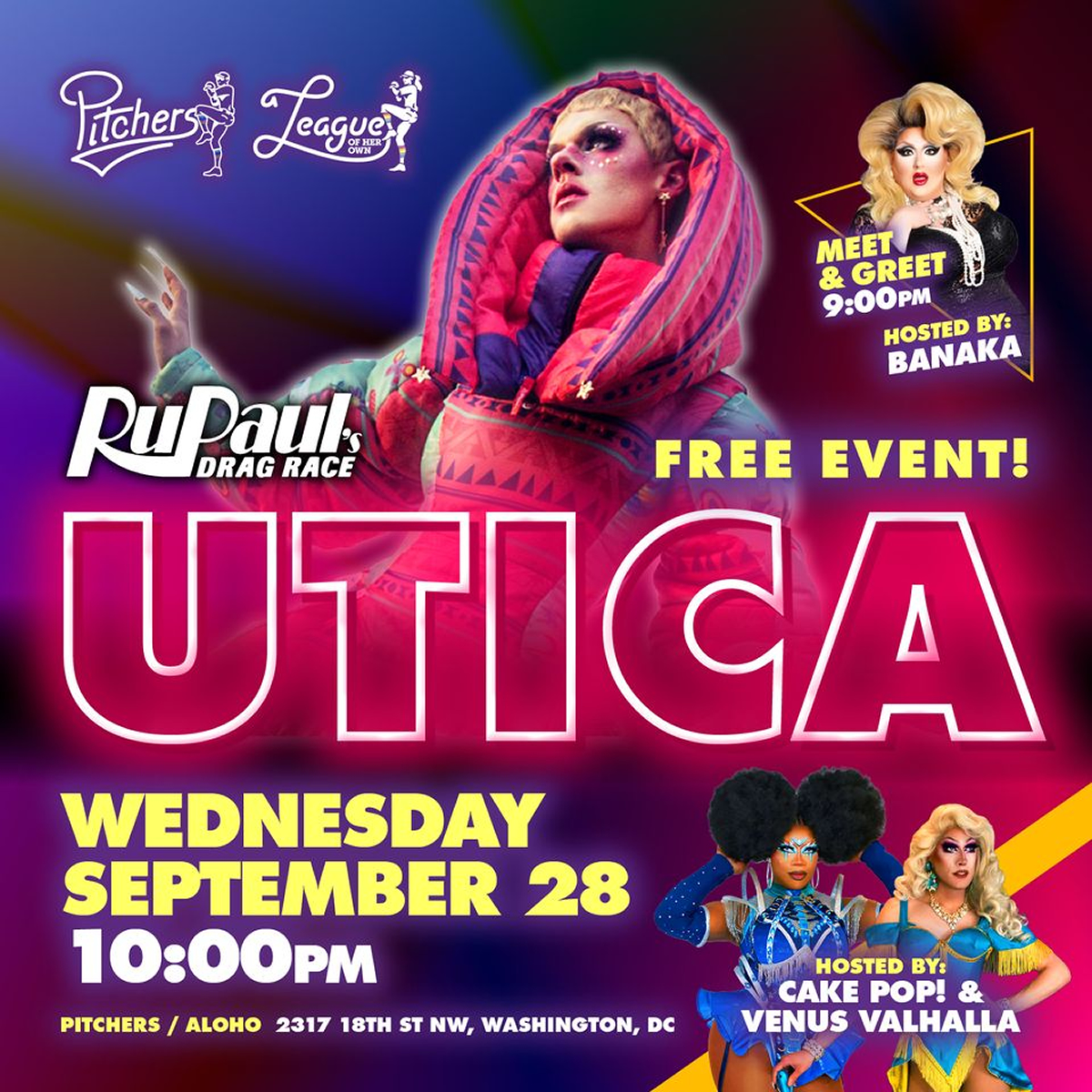 Wednesday, Sept. 28
8 p.m.
Pitchers DC
2317 18th Street, N.W.
Facebook
Utica of RuPaul's Drag Race season 13 will perform at Pitchers on Wednesday in a show hosted by Cake and Venus Valhalla. There will be a meet and greet hosted by Ba'naka starting at 9 p.m. at this free event.
---
Queens of King Street at the Movies: Bros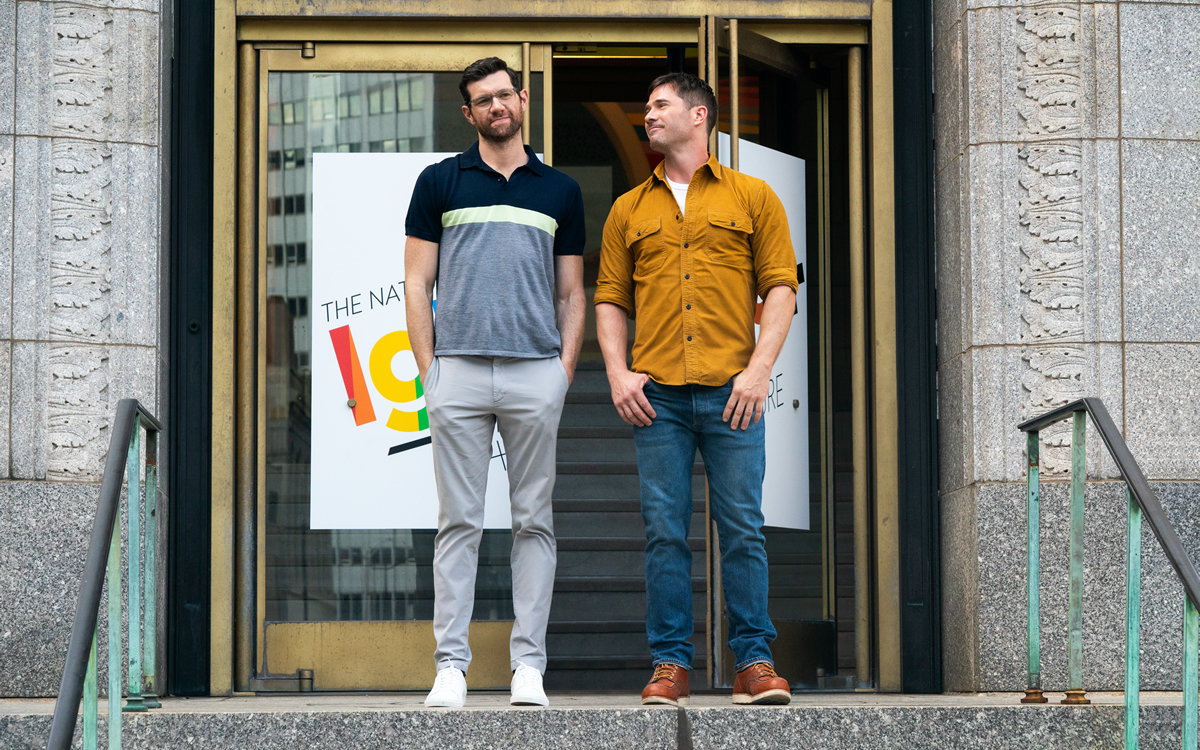 Thursday, Sept. 29
8 p.m.
AMC Hoffman Movie Theater
206 Swamp Fox Road
Alexandria, Va.
Facebook
Catch a movie with the Queens of King Street in Alexandria, Va. on Thursday. On the screen this week: the 8 p.m. showing of "Bros."
---
Hocus Pocus 2 Watch Party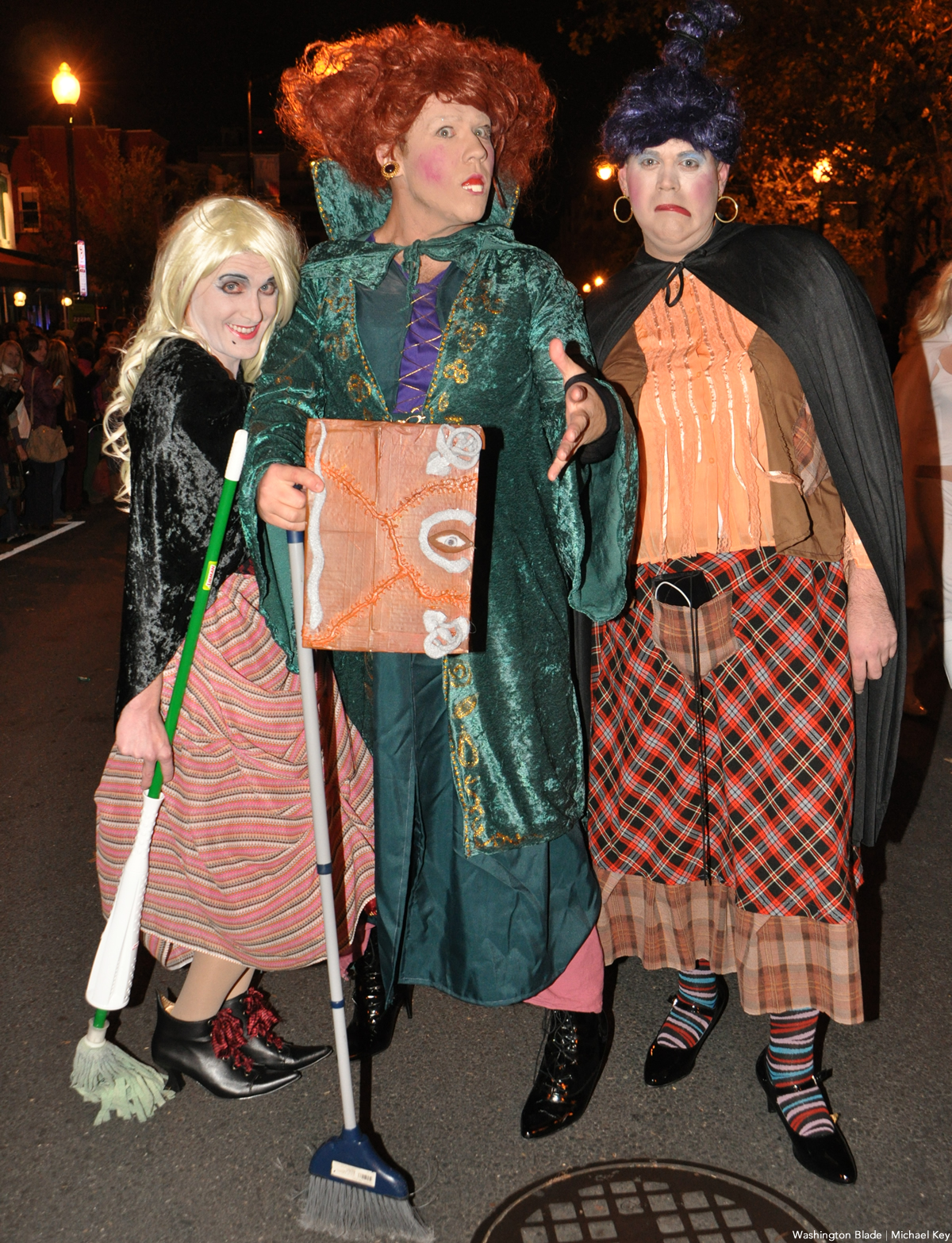 Friday, Sept. 30
9 p.m.
JR.'s Bar
1519 17th Street, N.W.
Facebook
Citrine hosts a watch party for the highly anticipated sequel to Hocus Pocus on Friday.
---
Crab Feast 8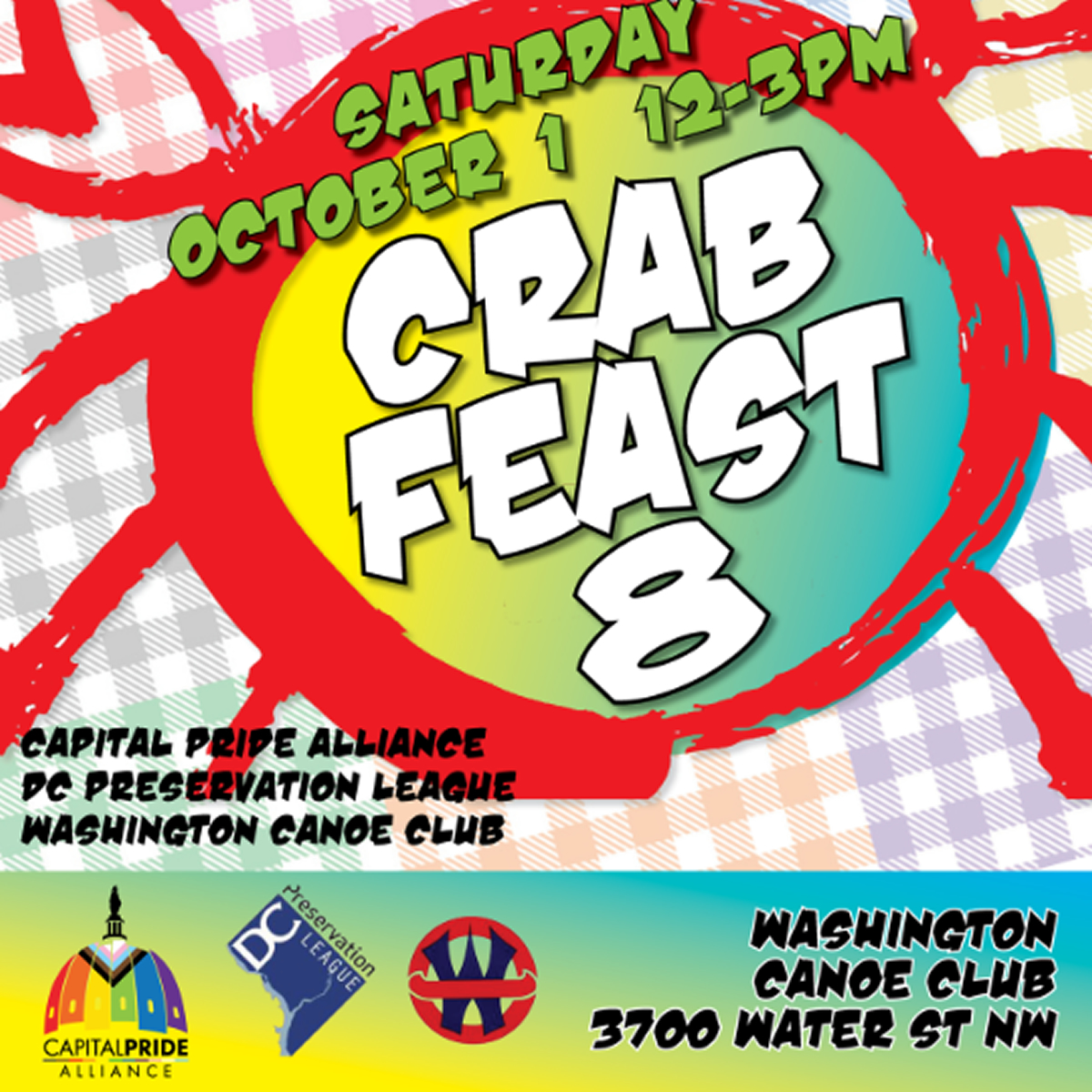 Saturday, Oct. 1
12-3 p.m.
Washington Canoe Club
3700 Water Street, N.W.
$75
Tickets
The Capital Pride Alliance and the DC Preservation League present Crab Feast 8. Tickets include all-you-can-eat crabs, shrimp, corn on the cob, hot dogs and ice cream.
---
Eek! A Leatherman!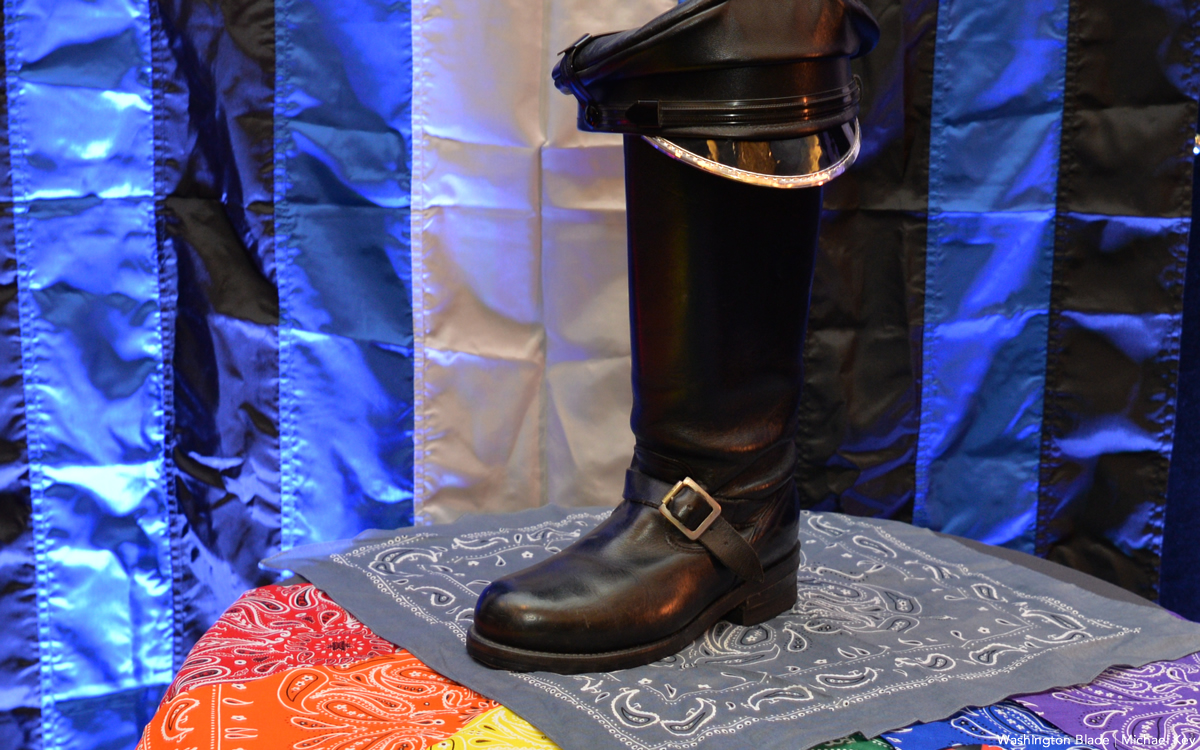 Saturday, Oct. 1
9 p.m.
Uproar Lounge & Restaurant
639 Florida Avenue, N.W.
Facebook
The Highwaymen TNT invite you to a bar night at Uproar with treats and Jello shooters. It is a cash function evening.
---
The B52s at The Anthem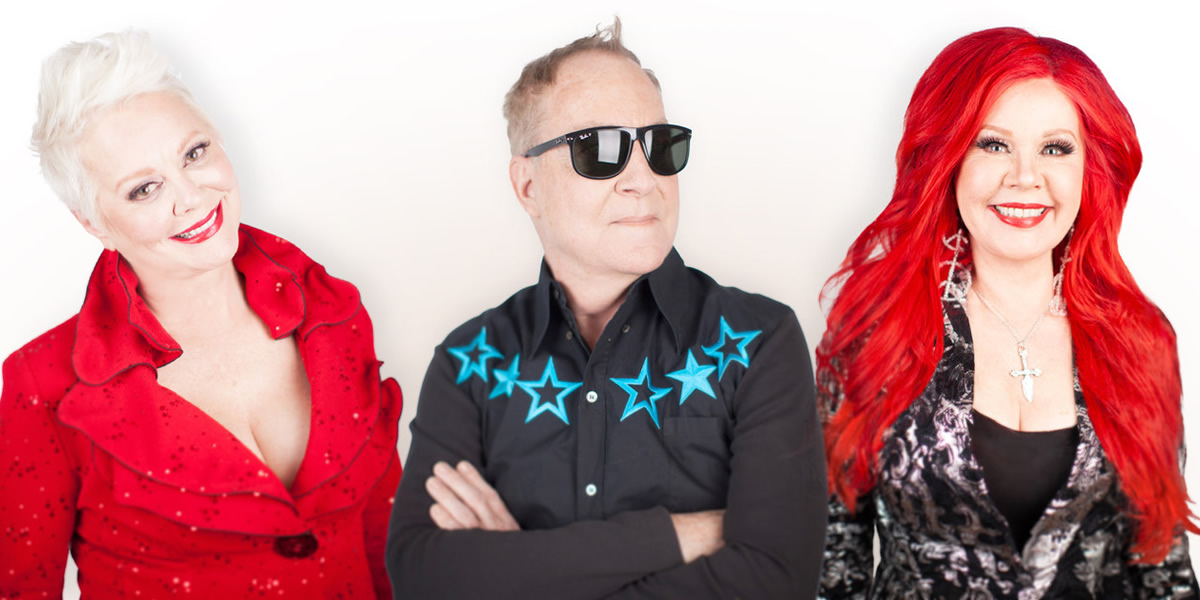 Saturday, Oct. 1
7:30 p.m.
The Anthem
901 Wharf Street, S.W.
$75-$175
Facebook | Tickets
The B52s & KC and the Sunshine Band perform at The Anthem on Saturday. get your tickets while you still can!
---
Domingø's Got Talent Presenta: FABULOSÉ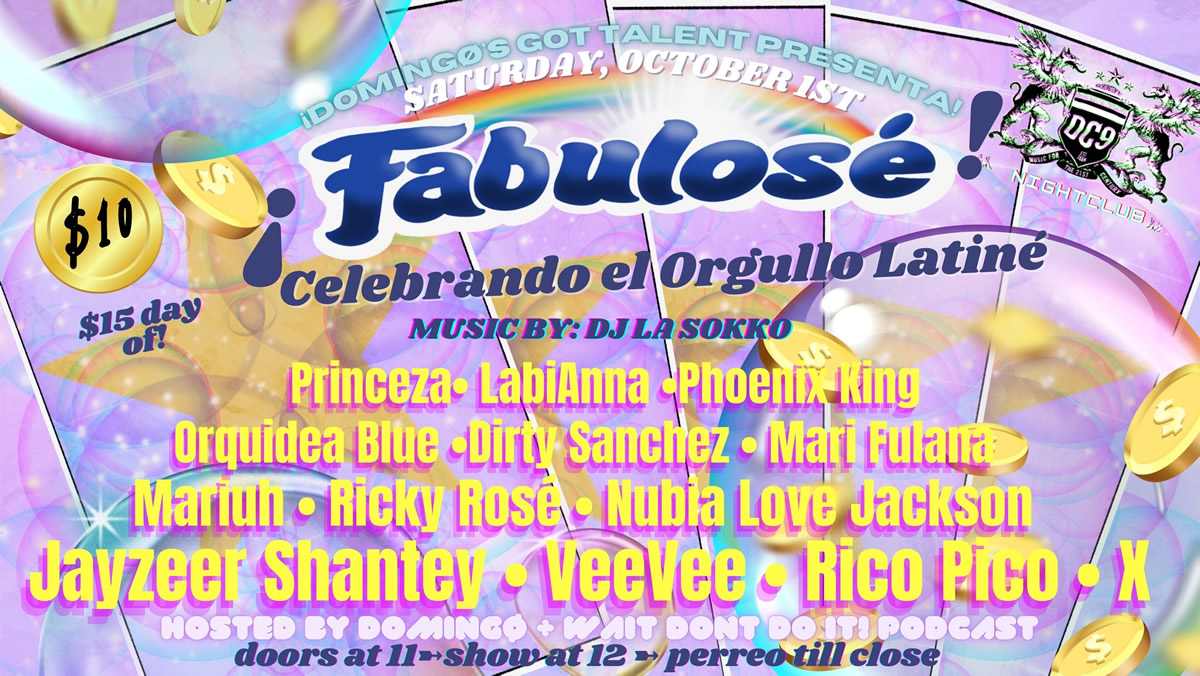 Saturday, Oct. 1
11 p.m.
DC9 Nightclub
1940 9th Street, N.W.
$10 advance / $15 door
Facebook
Domingø hosts a night with music by La Sokko: a "latiné drag show and dance party celebrating the rich and vast diaspora of latinidad."
---
Broadway Brunch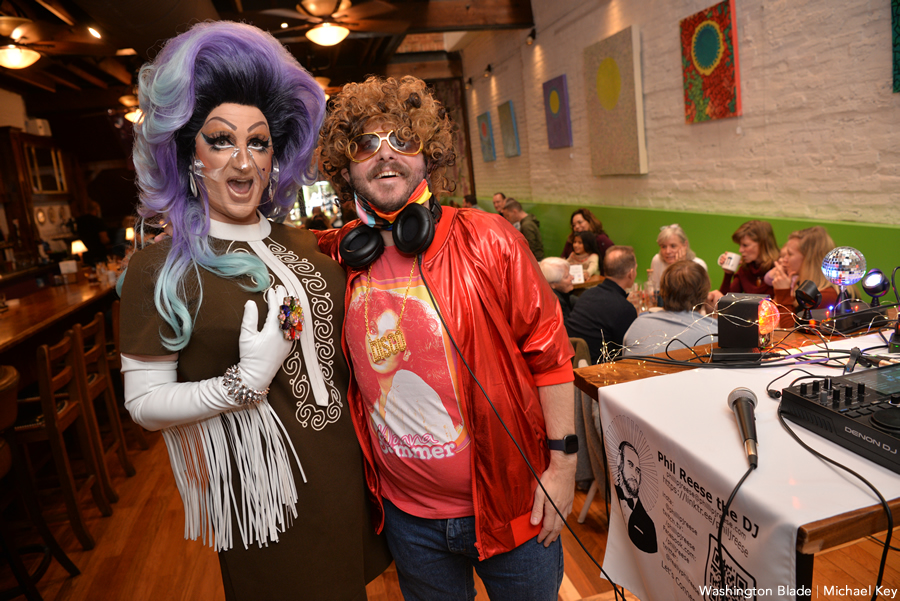 Sunday, Oct. 2
10 a.m. – 3 p.m.
Crazy Aunt Helen's
713 8th Street, S.E.
Website
Join Tara Hoot and DJ Phil Reese for treats, toons and twirls at Crazy Aunt Helen's Broadway Brunch on Sunday.
---
PHOTOS: Virginia Pridefest
Richmond LGBTQ celebration held on Brown's Island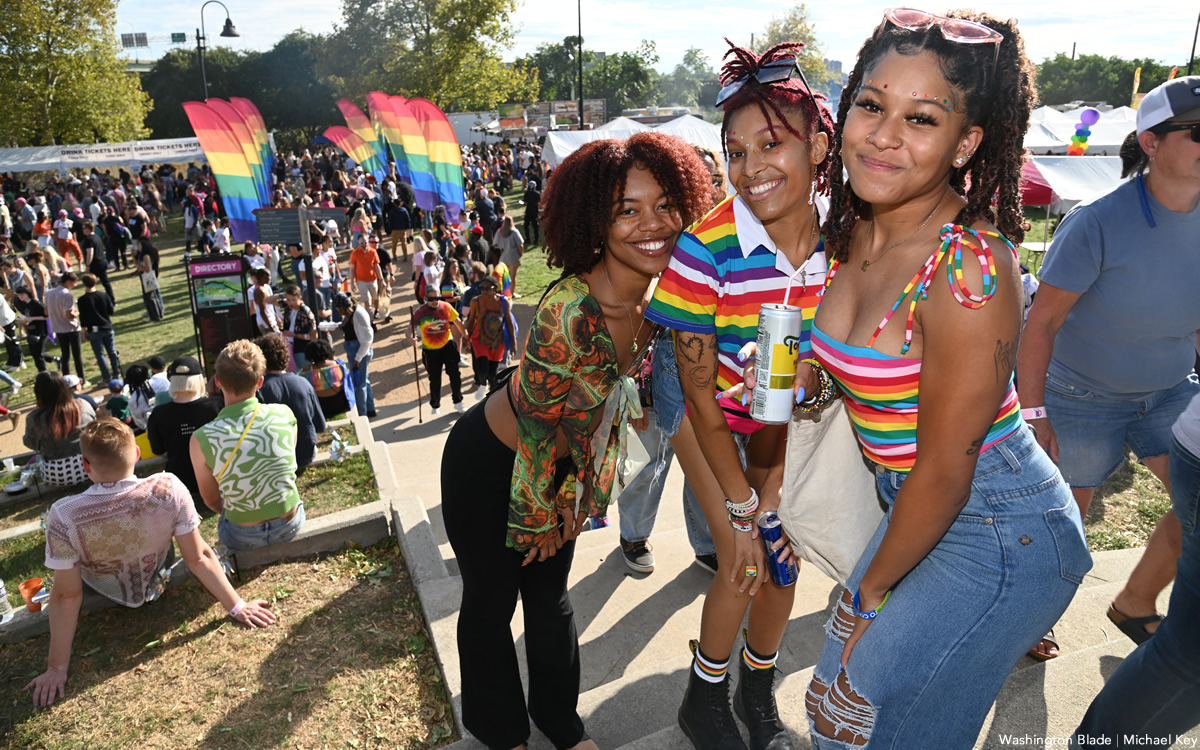 The 2022 Virginia Pridefest was held on Brown's Island in Richmond, Va. on Saturday, Sept. 24.
(Washington Blade photos by Michael Key)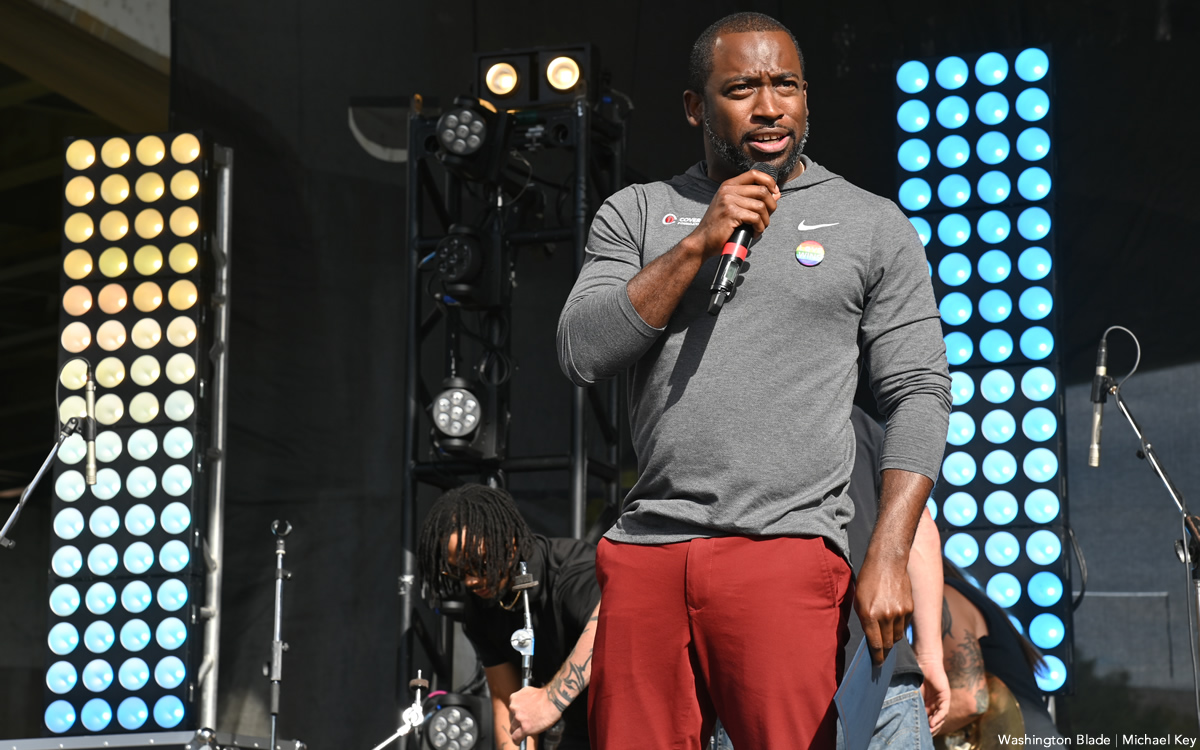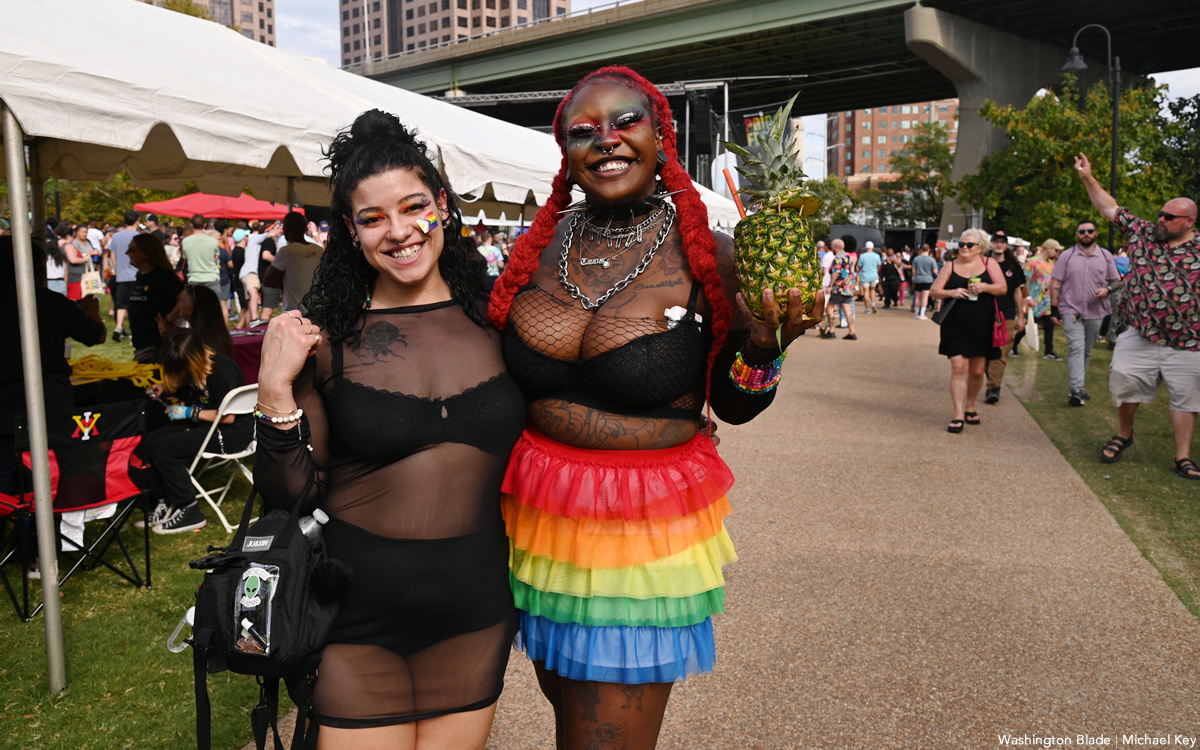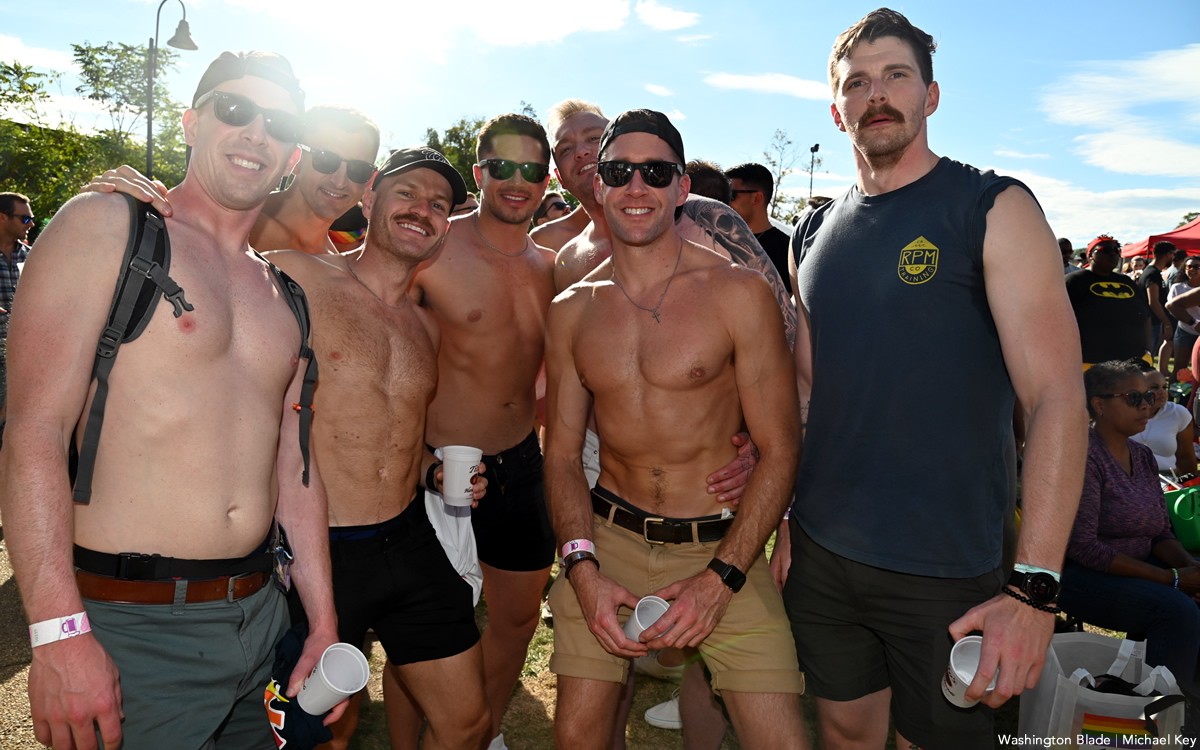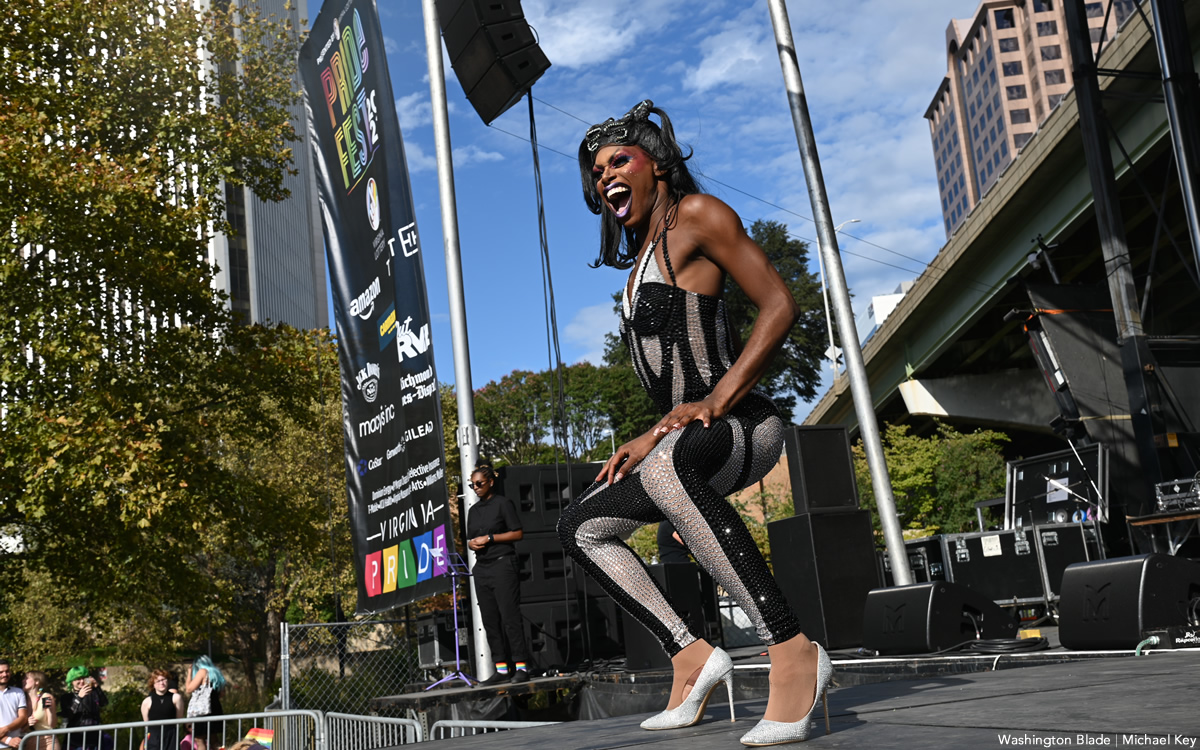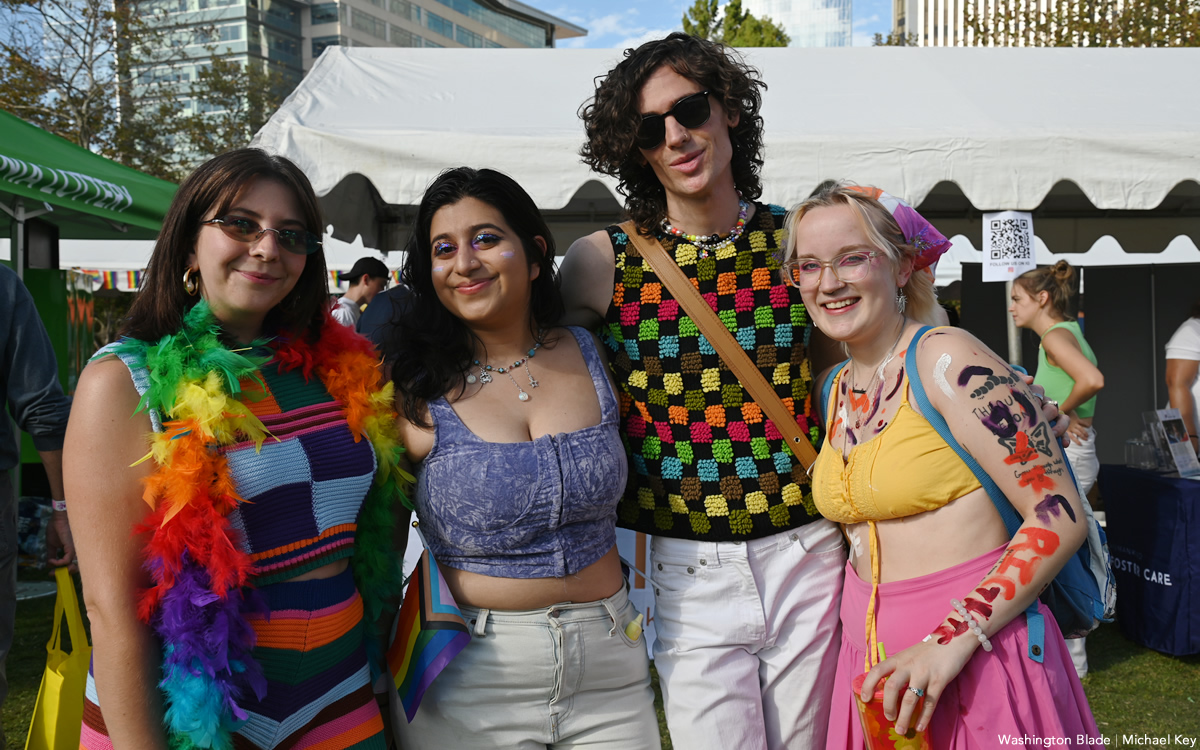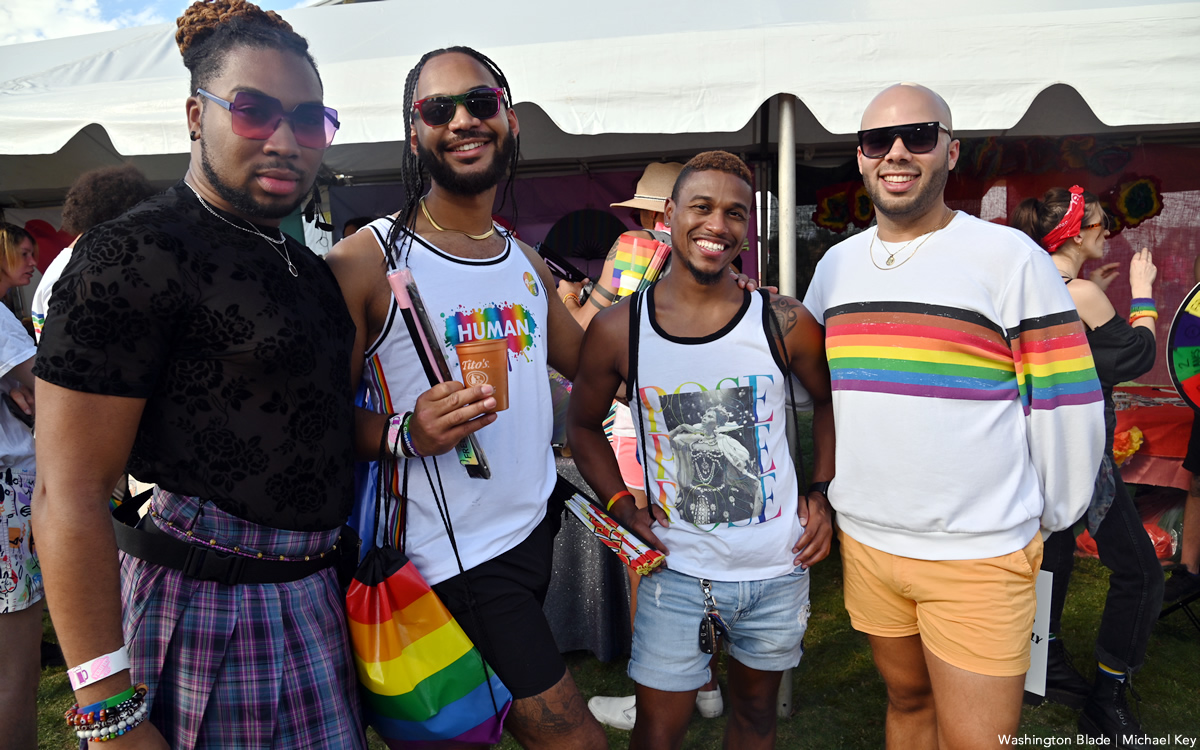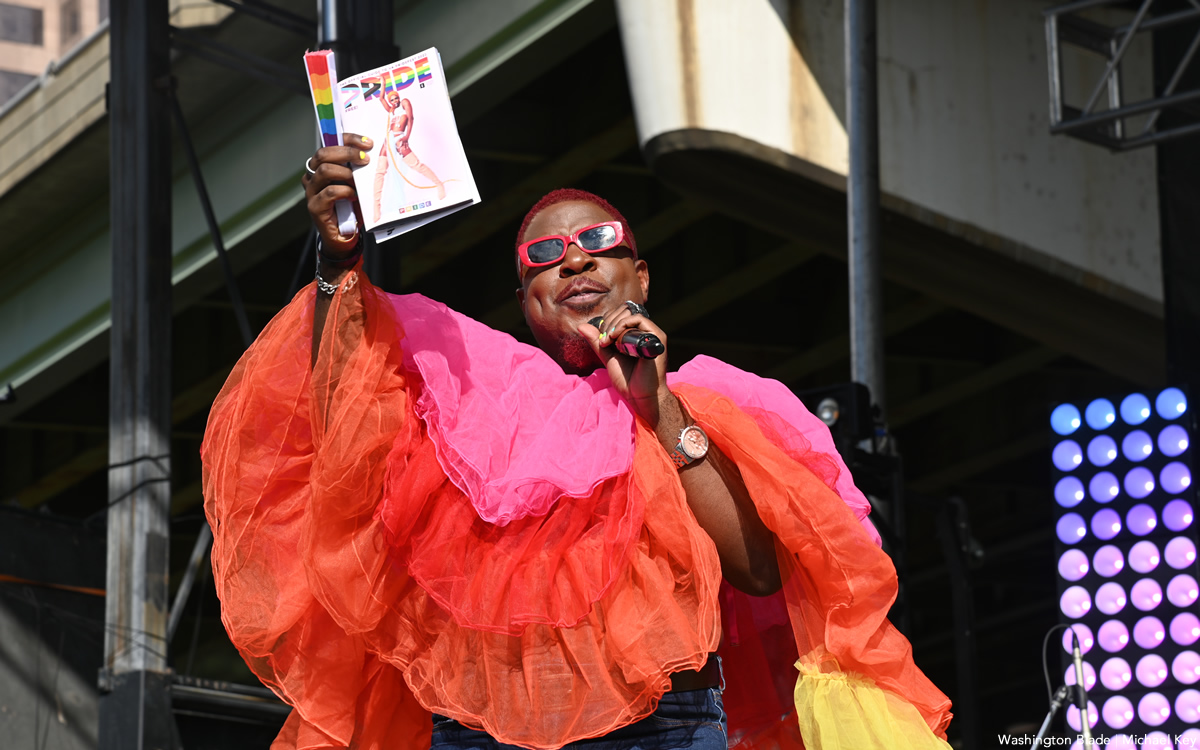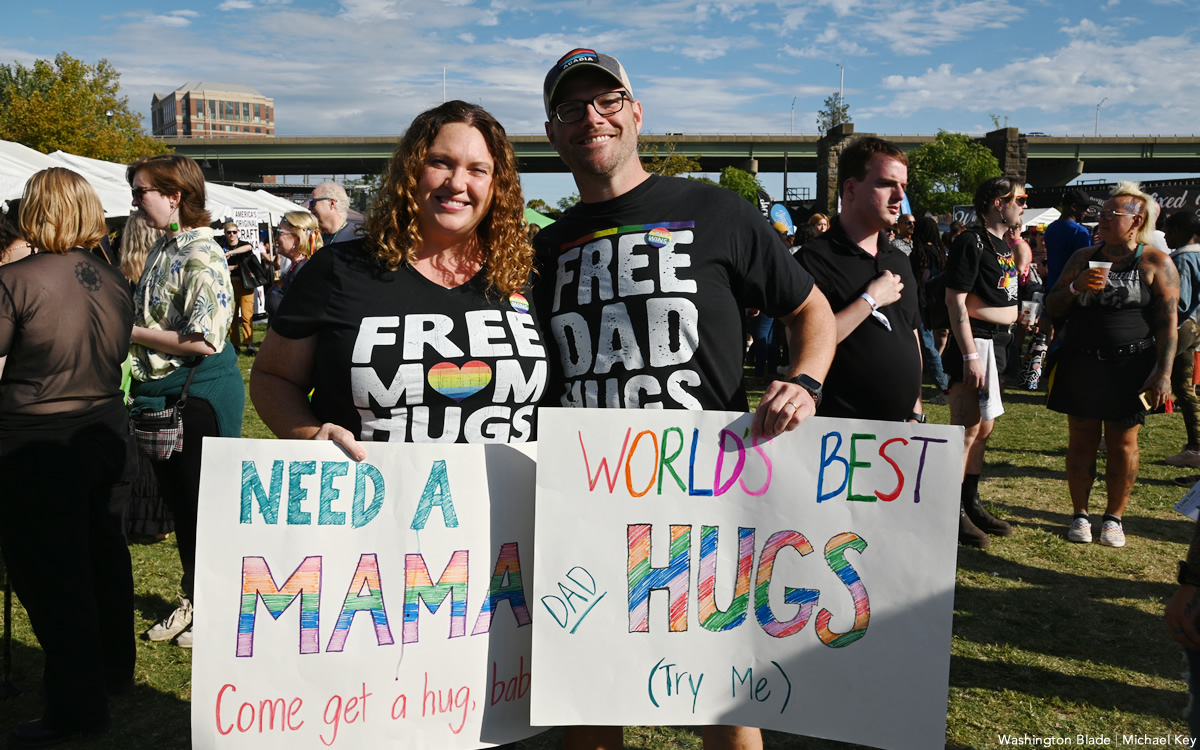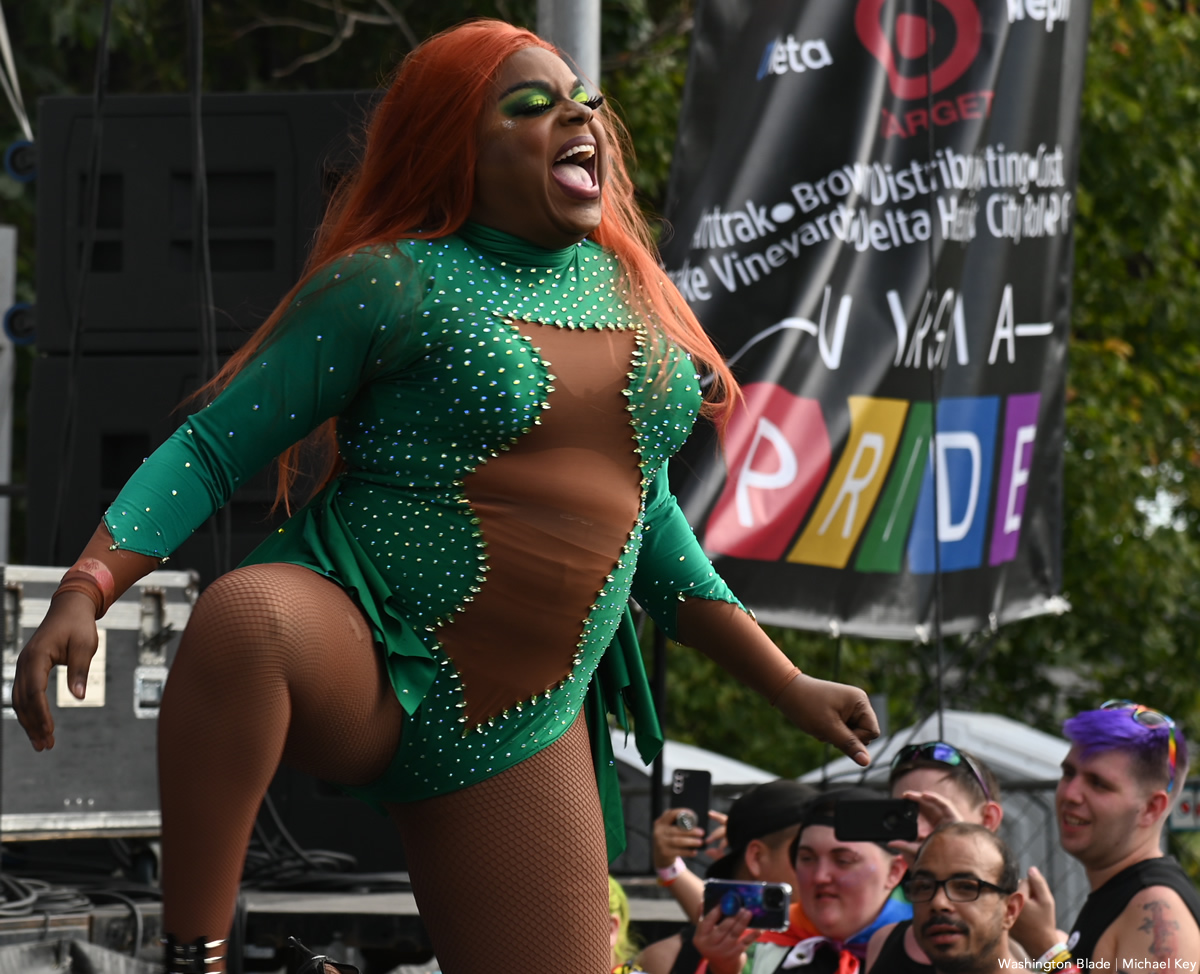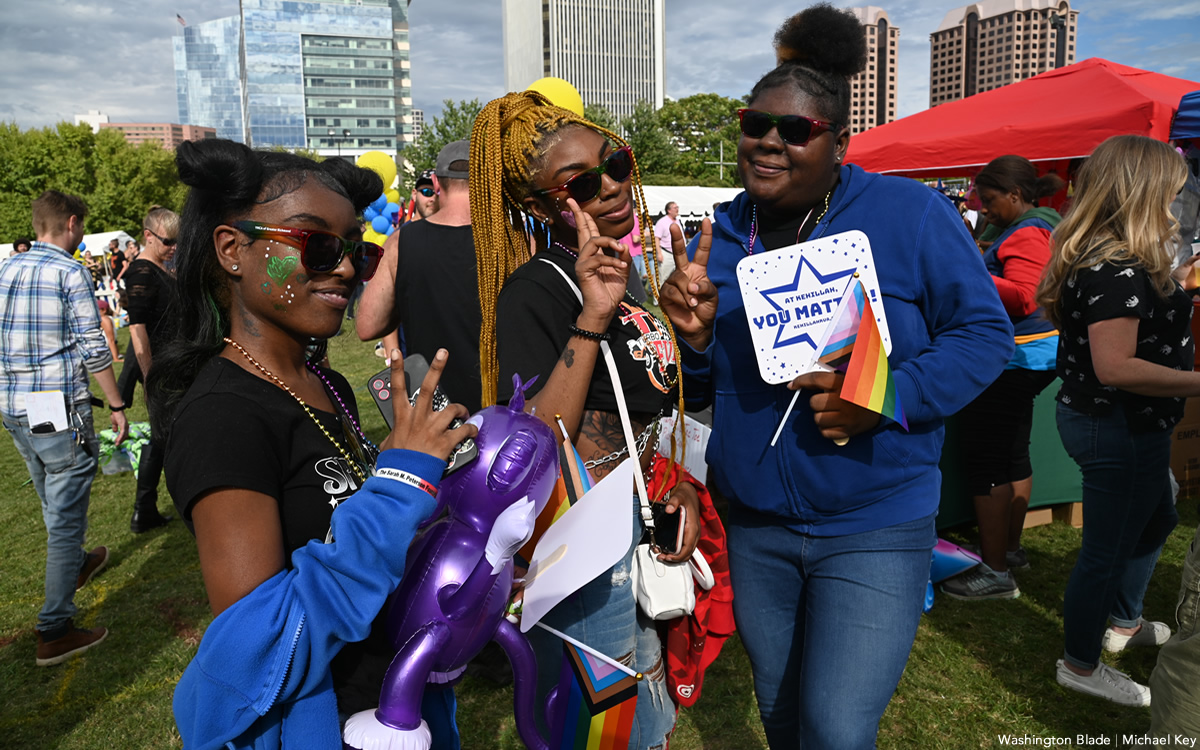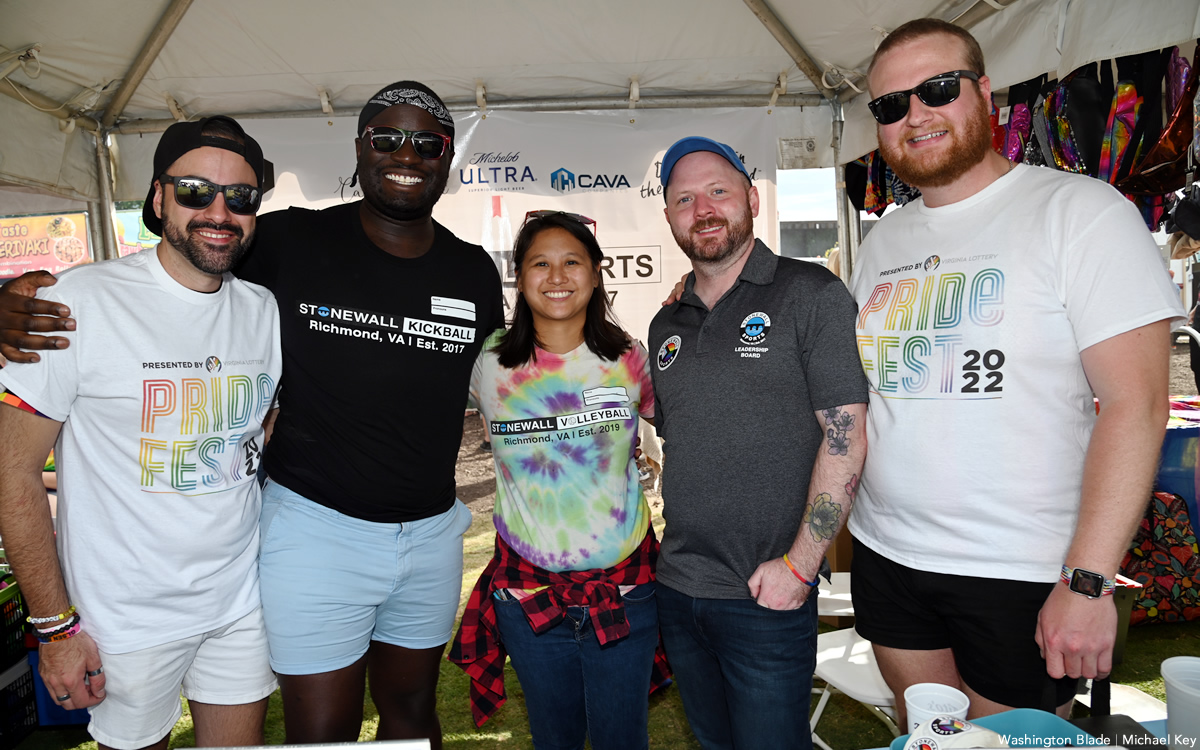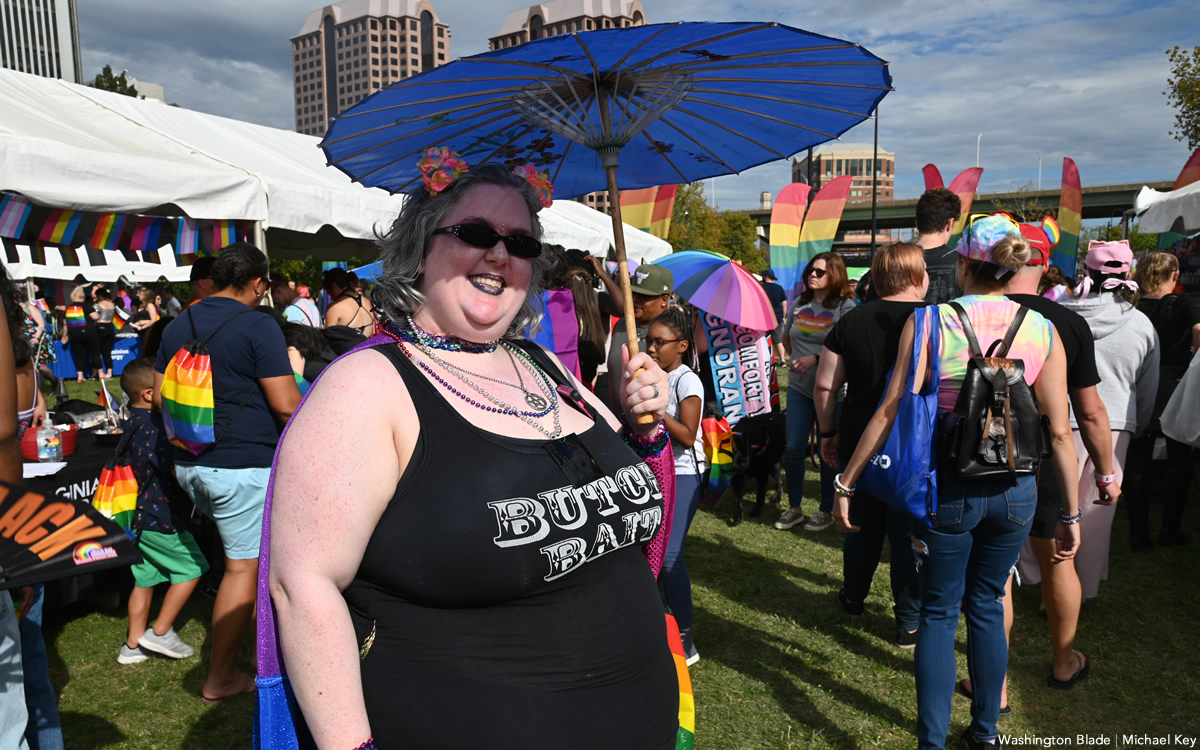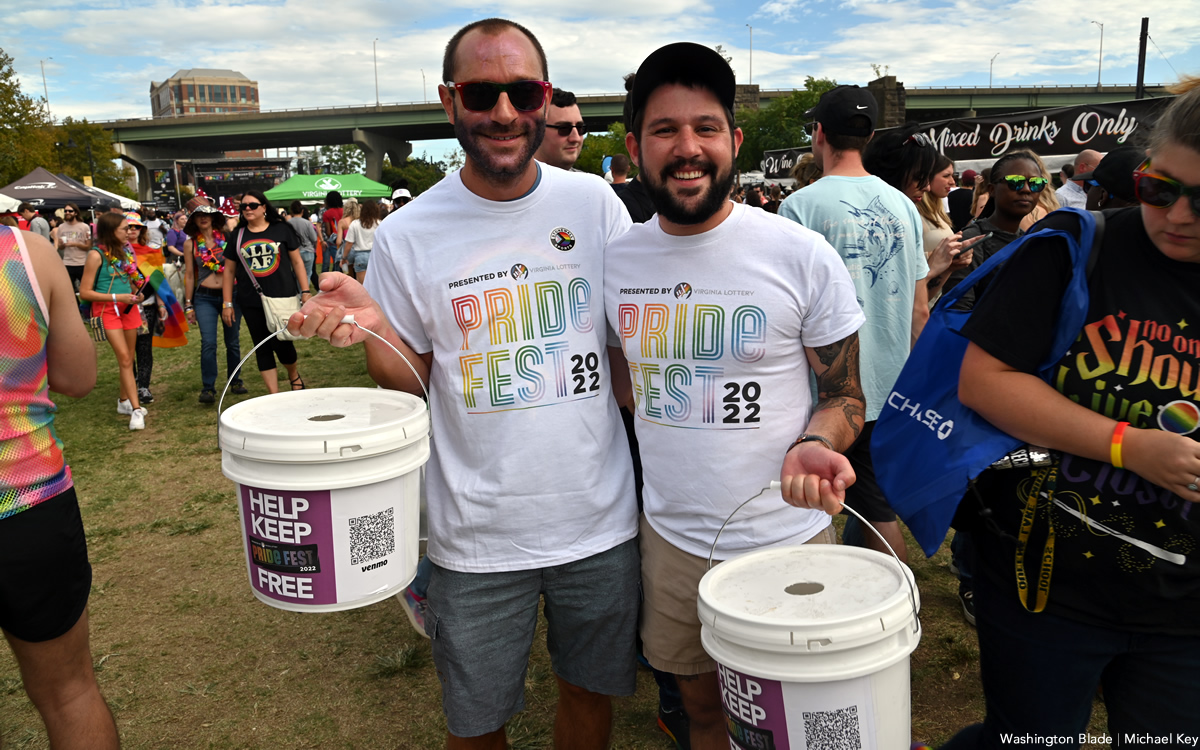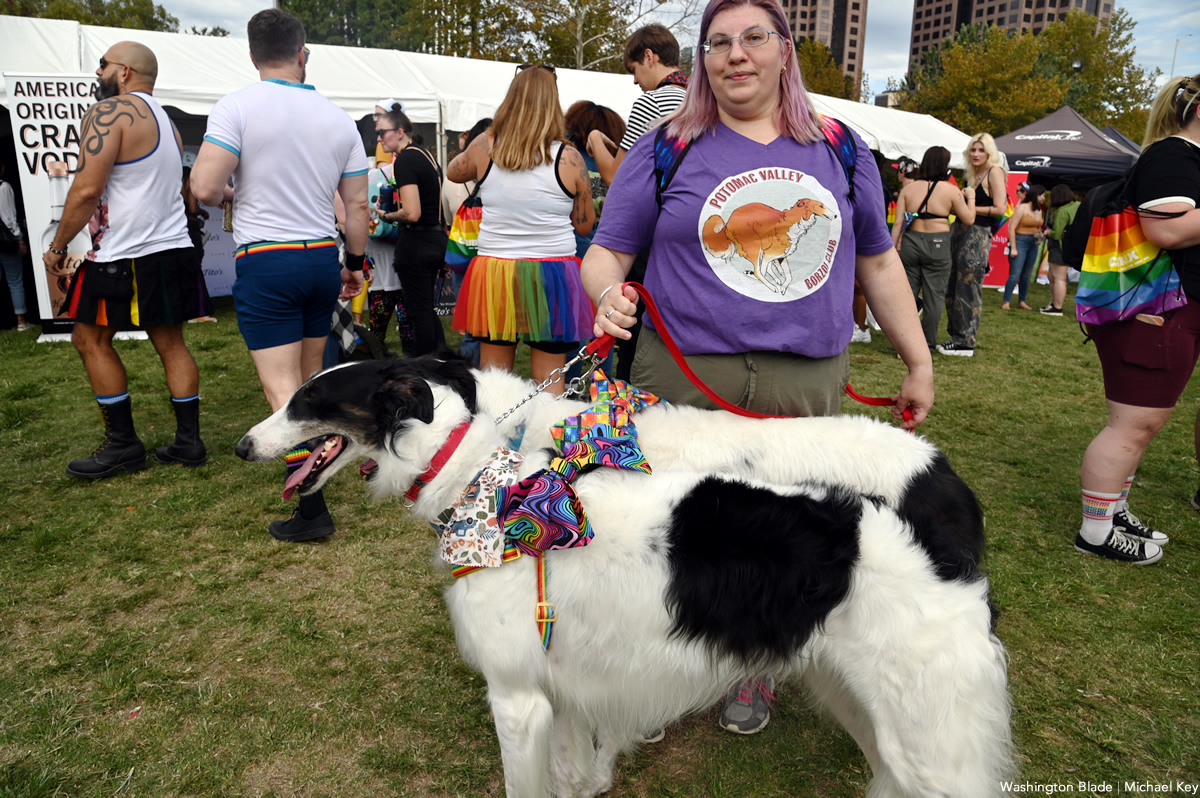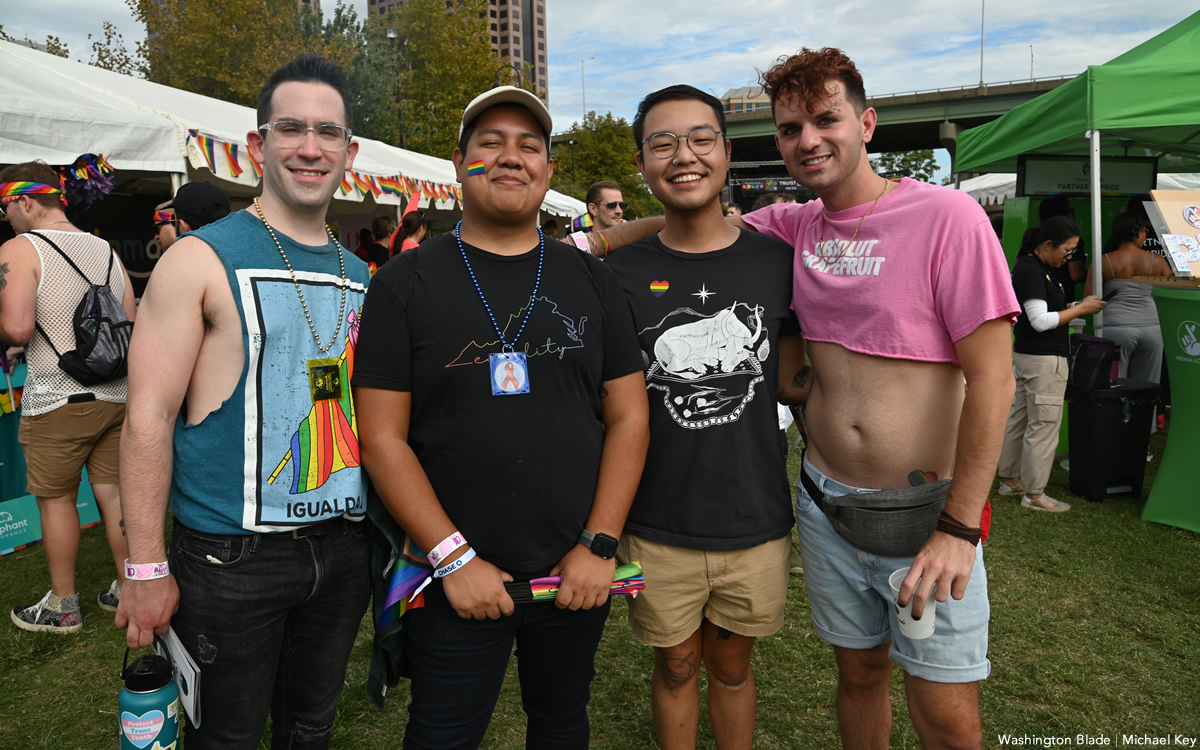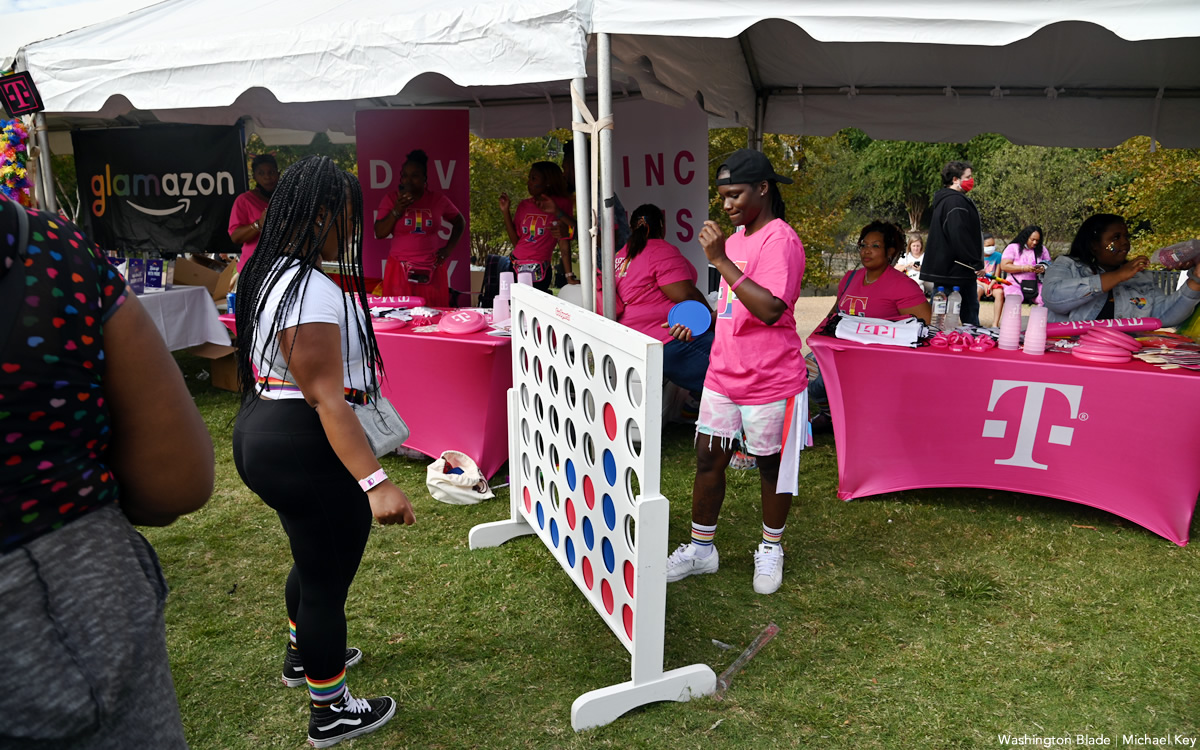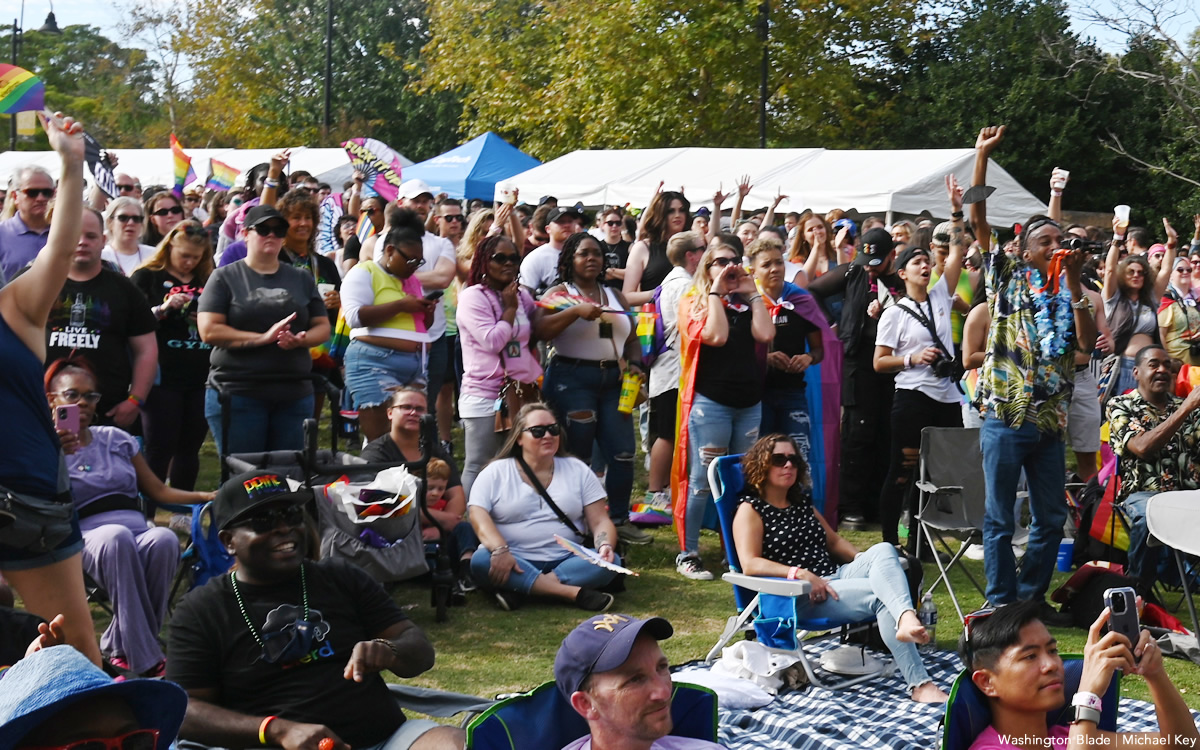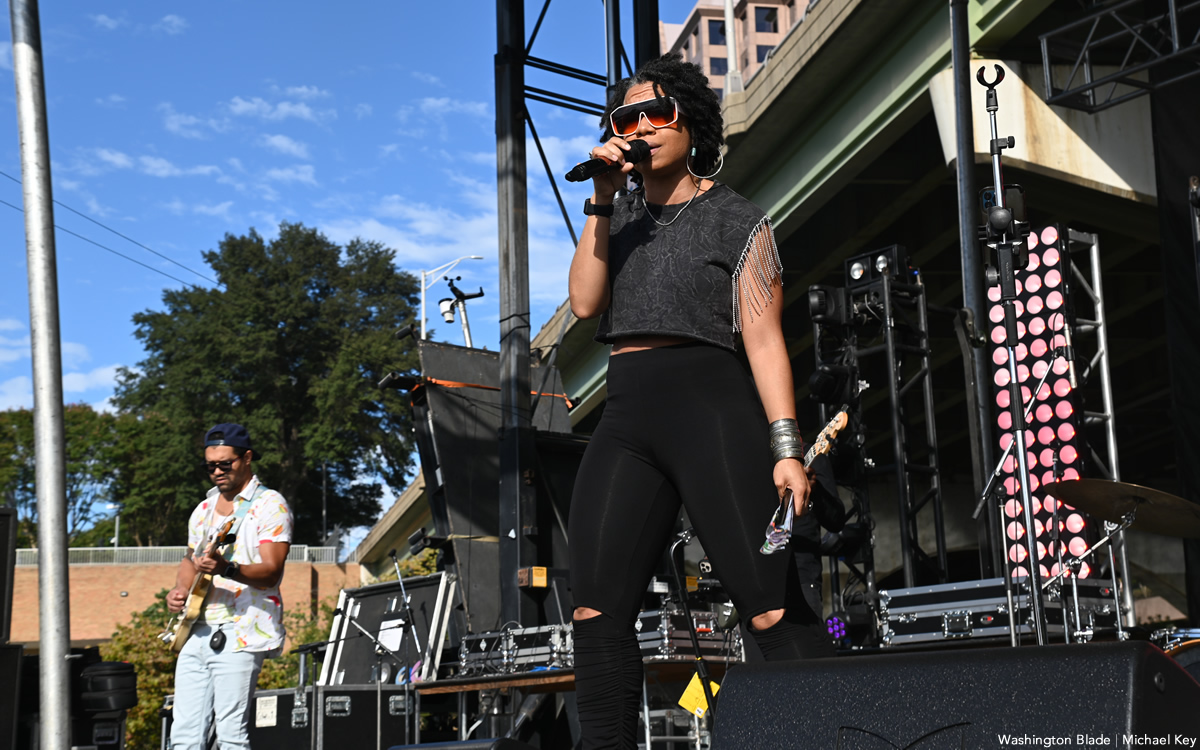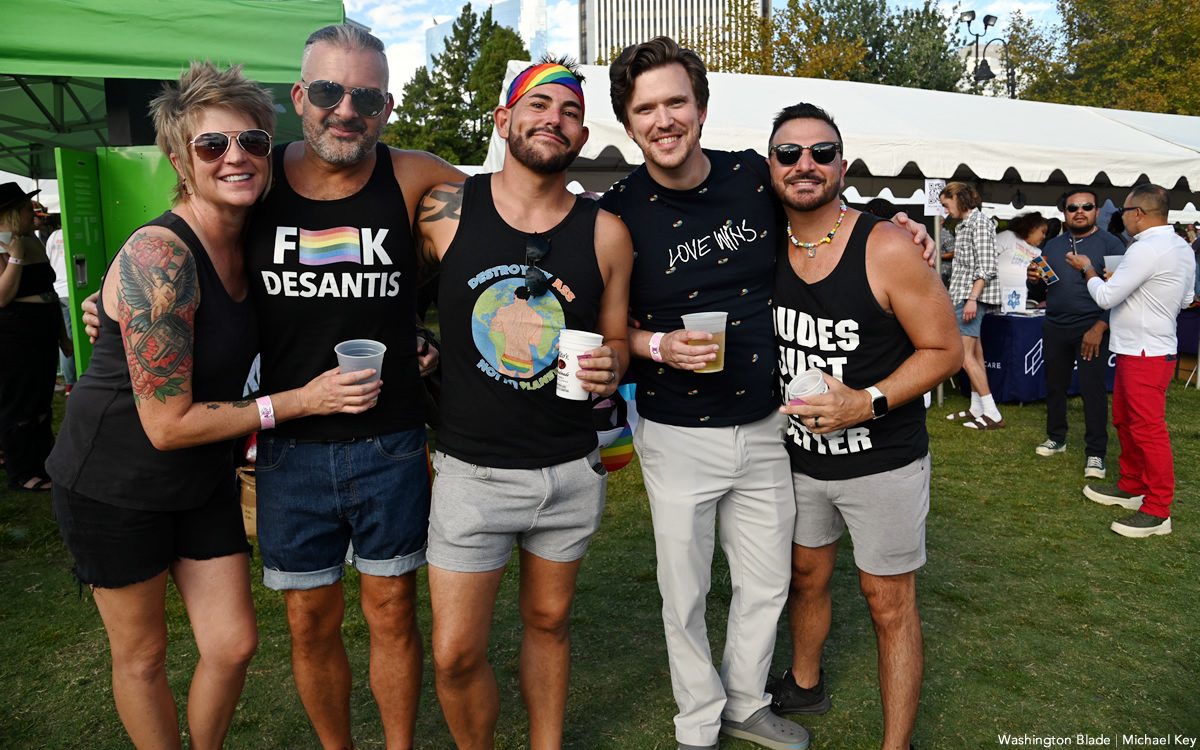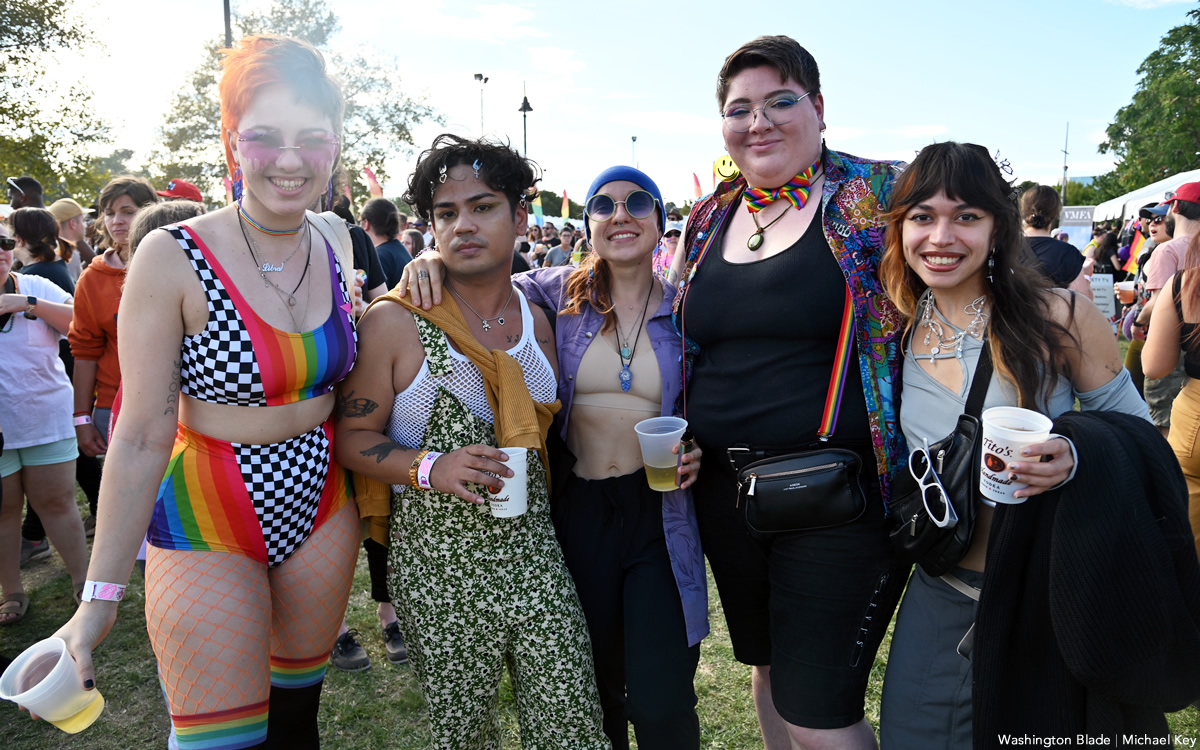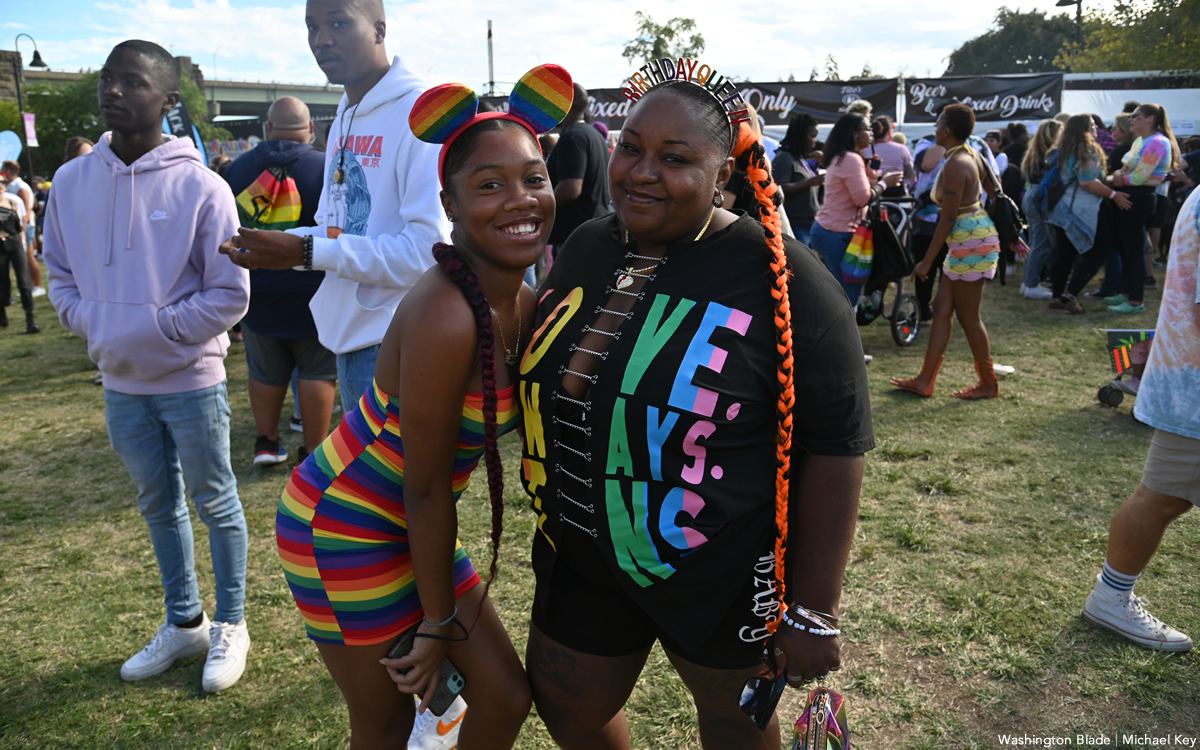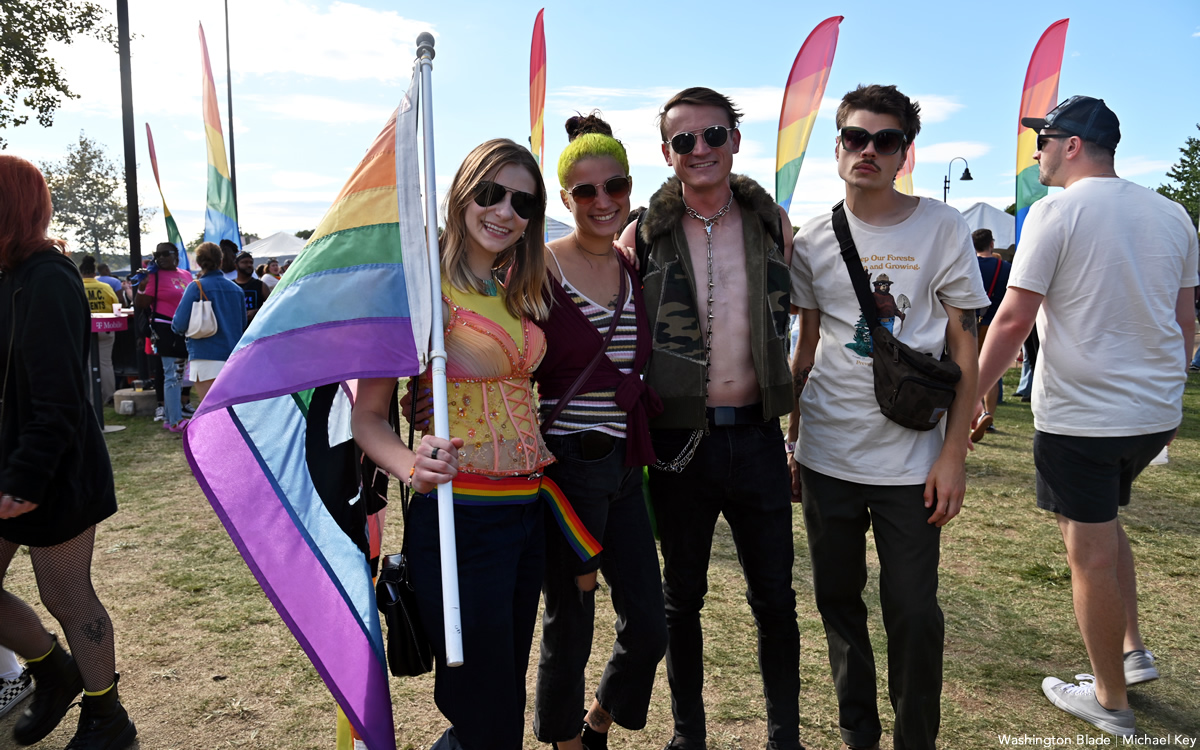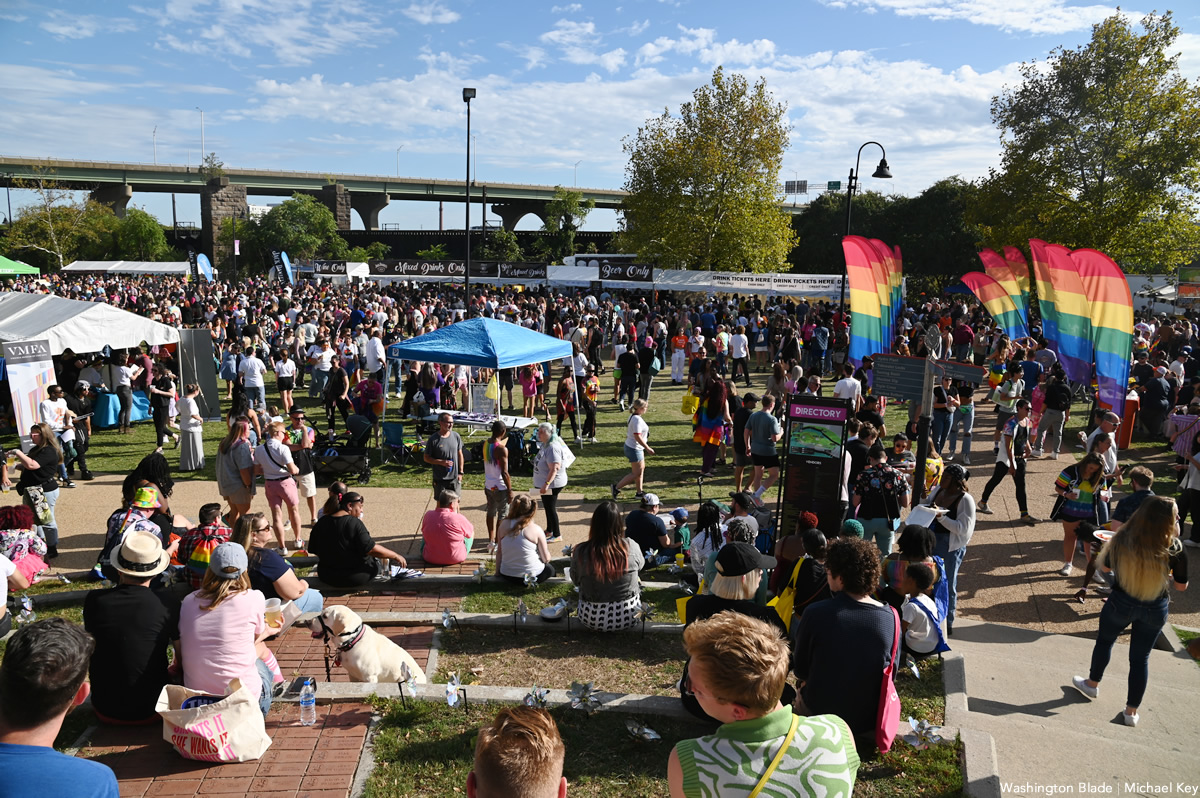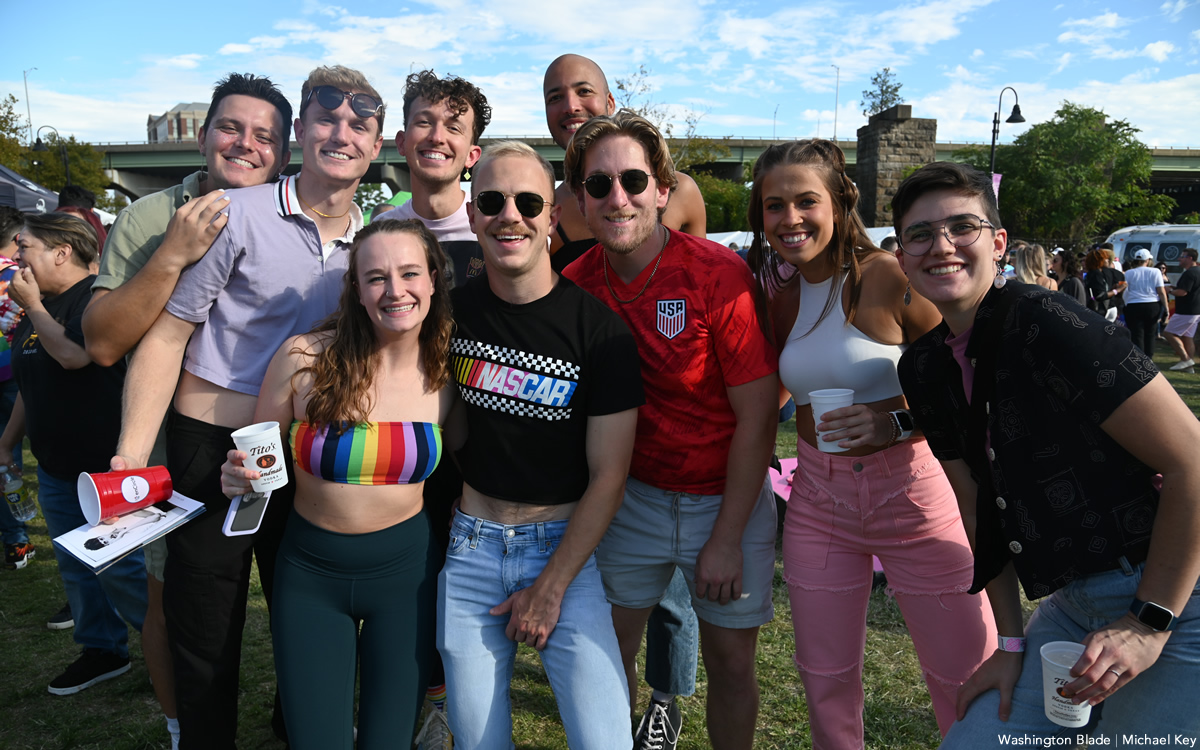 PHOTOS: SMYAL Fall Brunch
25th annual event raises money for LGBTQ youth services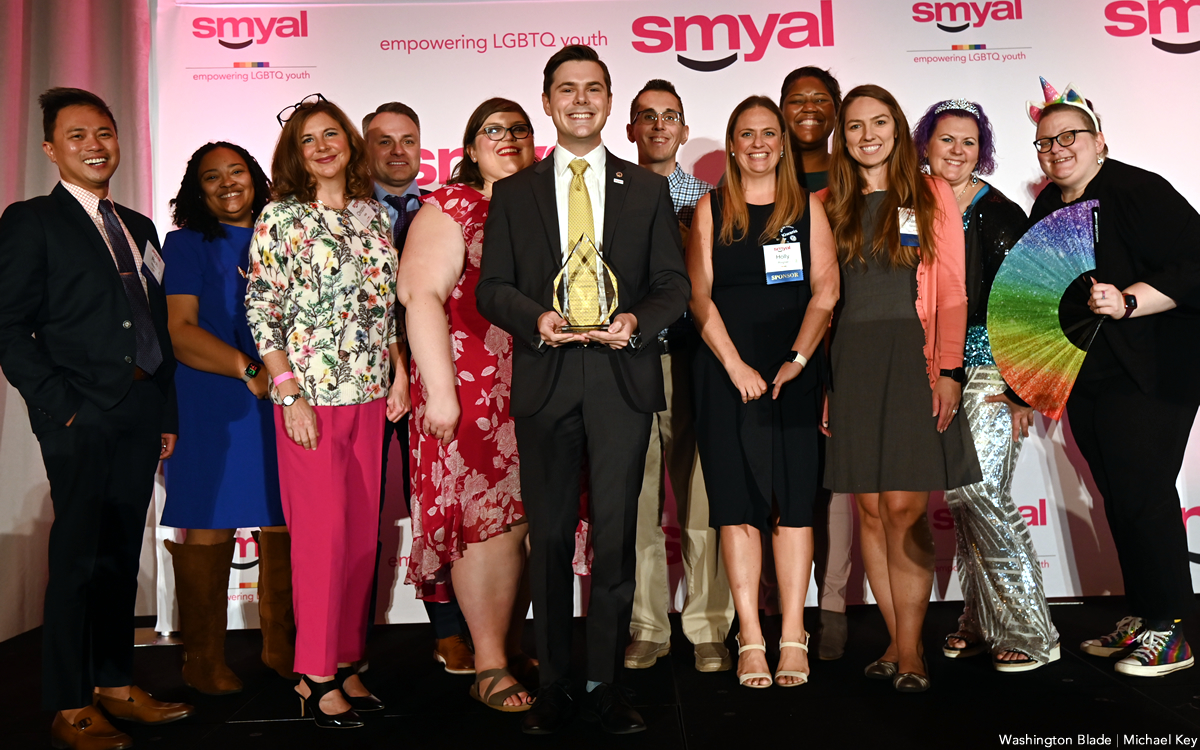 The 25th annual SMYAL Fall Brunch was held at the Marriott Marquis on Saturday, Sept. 24. SMYAL, Supporting and Mentoring Youth Advocates and Leaders, is a D.C.-area LGBTQ youth services organization.
(Washington Blade photos by Michael Key)