Oscar noms: Who's in and out for the 84th Academy Awards
Plummer nominated for portrayal of older gay man

Nominees for the 84th annual Academy Awards were announced this morning in Los Angeles.
Jennifer Lawrence, nominated last year for the film "Winter's Bone" and who appears this year in "The Hunger Games," and Tom Sherak, president of the Academy of Motion Picture Arts and Sciences announced the nominations in 10 of the 24 categories for the Feb. 26th presentation.
Christopher Plummer was nominated in the Best Supporting Actor category for his turn as a man who comes out as gay to his adult son late in his 70s in 'Beginners.' Plummer is familiar to the Oscars stage — in 1965 he joined Julie Andrews and the cast and crew of 'The Sound of Music,' when the film won best picture. He was also nominated in this same category two years ago for playing Leo Tolstoy in "The Last Station."
Plummer is coming off a Golden Globes win for his character Hal Fields, a late-blooming widower who must learn to navigate the rather tricky waters of being single and gay in your 70s, while dealing with a son coming to grips with the news (played by gay favorite Ewan McGregor).
Gay New York blogger, Scott Wooledge was disappointed that one gay-themed movie missed the list, however.
"On the topic of movies, I'm sorry to see Pariah didn't get any nods, it deserves a handful," the Daily Kos regular told the Blade. "I suspect that may be because it was released so very late and Focus Features may not have campaigned on its behalf."
Wooledge says he was "just blown away" by the Spike Lee produced film about a 17 year-old Brooklyn African-American lesbian and the effect that coming out had on her family. The film also features Adeprero Oduye and Kim Wayans.
"If anyone has ever complained there are not middle class, queer people of color in pop culture," Wooledge says, "I implore you to run don't walk, open your wallet and reward the director, Dee Rees and the studio for serving up a beautiful and heartfelt film that features exactly that."
Glenn Close is a contender for Best Actress for her role as a woman passing as a man in order to work and survive in 19th century Ireland in 'Albert Nobbs.' 'Nobbs' also garnered a nod in the supporting actress category for Janet McTeer, as well as in the makeup category.
Up for Best Original Screenplay is 'Margin Call,' a film about the financial meltdown of the last decade, produced by recently out 'Heroes' and 'Star Trek' actor Zachary Quinto, who also starred in the film. Quinto recently starred as a gay ghost on gay creator Ryan Murphy's 'American Horror Story.'
Among the films nominated, 'The Help' received three nominations (Octavia Spencer & Jessica Chastain for Best Supporting Actress and Viola Davis for Best Actress); 'The Descendants' received five (Alexander Payne for Best Director, George Clooney for Best Actor, film editing, Best Adapted Screenplay, and Best Picture); and 'Moneyball' garnered noms for Best Supporting Actor for Jonah Hill, Best Actor for Brad Pitt, Best Adapted Screenplay, film editing and Best Picture.
The big winner, however, is most likely 'The Artist' which received 10 nods including Berenice Bejo for Best Supporting Actress, Michel Hazanavicius for Best Director, Jean Dujardin for Best Actor, Best Original Screenplay, music, art direction, film editing, costume design, cinematography and Best Picture. Set in 1930s Hollywood, the modern silent film has been described as "a love letter to the silver screen," by NPR's Pop Culture Happy Hour podcast.
Also receiving several nods was the Michelle Williams-helmed 'My Week with Marilyn' for which she is nominated in the Best Actress category. Kenneth Branagh is also nominated for Best Supporting Actor. Williams shed her teen drama 'Dawson's Creek' role forever when she appeared in the critically acclaimed 2005 film 'Brokeback Mountain,' playing wife to closeted gay cowboy Heath Ledger, in a role that earned her a Best Supporting Actress nomination in 2006. Another fan favorite 'Extremely Loud and Incredibly Close' has offered up Max von Sydow for Best Supporting Actor, and is up for Best Picture.
Predictably, Meryl Streep snagged a Best Actress nomination for 'The Iron Lady,' as did Gary Oldman a Best Actor nod for 'Tinker, Tailor, Soldier, Spy.' 'Iron Lady' is also up in the makeup category, and 'Tinker' is up for music and writing awards.
One LGBT favorite for Best Supporting Actress is standout Melissa McCarthy in 'Bridesmaids,' as the loveable friend who gets Kristen Wiig out of her funk in time to save the wedding (and steals a van full of adorable puppies on her way). The movie is also up for Best Original Screenplay.
The other Best Picture nominees were 'Hugo,' which also grabbed a Best Director nod for Martin Scorsese as well as art direction, writing, film editing, music, and costume design nominations; 'Midnight in Paris,' for which Woody Allen will also be up in the Best Director category as well as Best Original Screenplay and Art Direction; 'War Horse,' which will also be up in art direction, music, and cinematography, and 'The Tree of Life,' which also scored a nomination for Best Director (Terrence Malick) and cinematography.
Late last year, the Oscars parted ways with producer Brett Ratner after a homophobic rant in which he said "rehearsing is for fags." The incident prompted the scheduled host, Eddie Murphy, to also resign in protest. The Academy turned to veteran host and fan favorite Billy Crystal, who has hosted the Oscars eight times to much success. Ratner and Murphy's film 'Tower Heist' did not receive any Oscar nominations and did not do well at the box office.
Other nominees of note are Best Actress Rooney Mara in 'The Girl With the Dragon Tattoo' — a movie also up in the cinematography and film editing categories — Best Supporting Actor Nick Nolte in 'Warriors,' and Demián Bichir for Best Actor in 'A Better Life.'
Animated feature film nods go to 'A Cat in Paris,' 'Chico & Rita,' 'Kung Fu Panda 2,' 'Puss in Boots,' and 'Rango.'
Best feature length documentary nominations go to 'Hell and Back Again,' 'If a Tree Falls: A Story of the Earth Liberation Front,' 'Paradise Lost 3: Purgatory,' 'Pina,' and 'Undefeated.'
Best foreign language film noms went to Belgium's 'Bullhead,' Israel's 'Footnote,' Poland's 'In Darkness,' Canada's 'Monsieur Lazhar,' and Iran's 'A Separation.'
Another critically acclaimed gay film that didn't make the cut in this year of heavy hitters was 'Weekend' which won the Gay and Lesbian Entertainment Critics Association's 'Dorian Award' for best picture.
An exciting revival of 'Evita' at Shakespeare Theatre
Out actor Caesar Samayoa on portraying iconic role of President Perón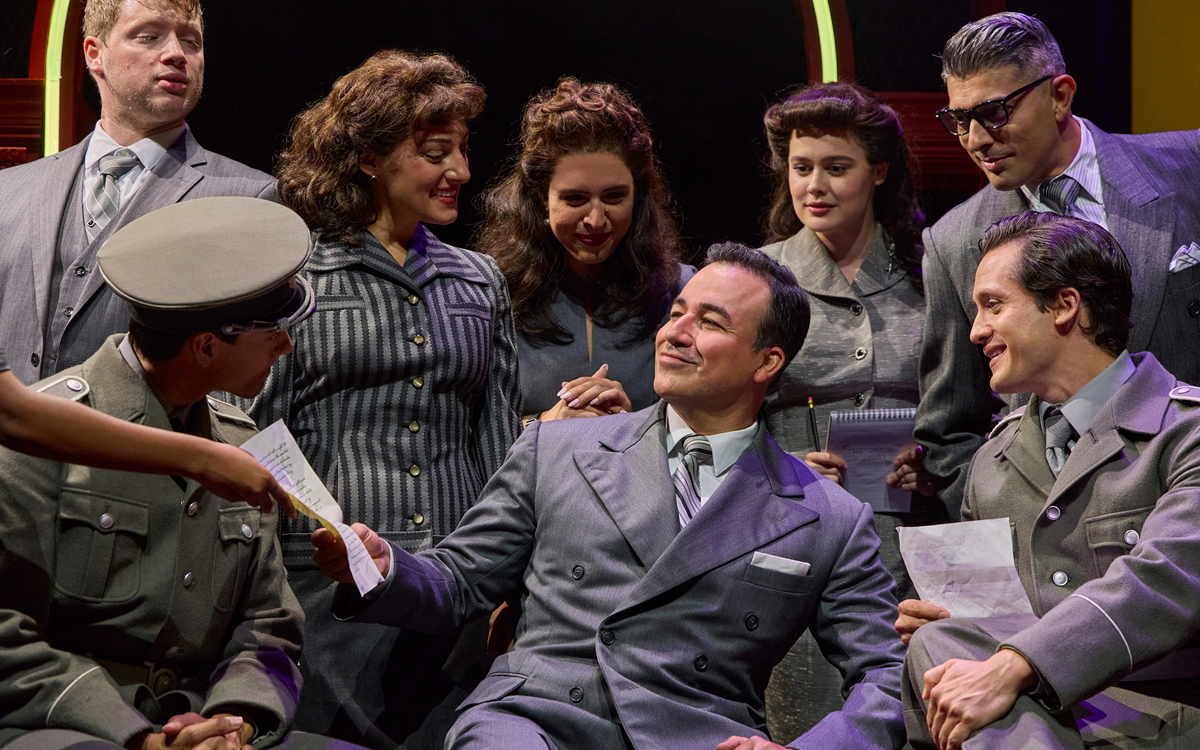 'Evita'
Through Oct. 15
Shakespeare Theatre Company
Harman Hall
610 F St., N.W.
$35–$134
Shakespearetheatre.org
When Eva Perón died of cancer at 33 in 1952, the people's reaction was so intense that Argentina literally ran out of cut flowers. Mourners were forced to fly in stems from neighboring countries, explains out actor Caesar Samayoa.
For Samayoa, playing President Perón to Shireen Pimental's First Lady Eva in director Sammi Cannold's exciting revival of Andrew Lloyd Webber's "Evita" at Shakespeare Theatre Company is a dream fulfilled.
As a Guatemalan-American kid, he had a foot in two worlds. Samayoa lived and went to school in suburban Emerson, N.J. But he spent evenings working at his parents' botanica in Spanish Harlem.
During the drives back and forth in the family station wagon, he remembers listening to "Evita" on his cassette player: "It's the first cast album I remember really hearing and understanding. I longed to be in the show."
As an undergrad, he transferred from Bucknell University where he studied Japanese international relations to a drama major at Ithica College. His first professional gig was in 1997 playing Juliet in Joe Calarco's off-Broadway "Shakespeare's R&J." Lots of Broadway work followed including "Sister Act," "The Pee-Wee Herman Show," and most significantly, Samayoa says, "Come From Away," a musical telling of the true story of airline passengers stranded in Gander, Newfoundland during 9/11. He played Kevin J. (one half of a gay couple) and Ali, a Muslim chef.
He adds "Evita" has proved a powerful experience too: "We're portraying a populist power couple that changed the trajectory of a country in a way most Americans can't fully understand. And doing it in Washington surrounded by government and politics is extra exciting."
WASHINGTON BLADE: How do you tap into a real-life character like Perón?
CAESAR SAMAYOA: Fortunately, Sammi [Connald] and I work similarly. With real persons and situations, I immerse myself into history, almost to a ridiculous extent.
First day in the rehearsal room, we were inundated with artifacts. Sammi has been to Argentina several times and interviewed heavily with people involved in Eva and Peron's lives. Throughout the process we'd sit and talk about the real history that happened. We went down the rabbit hole.
Sammi's interviews included time with Eva's nurse who was at her bedside when she died. We watched videos of those interviews. They've been an integral part of our production.
BLADE: Were you surprised by anything you learned?
SAMAYOA: Usually, Eva and Perón's relationship is portrayed as purely transactional. They wrote love letters and I had access to those. At their country home, they'd be in pajamas and walk on the beach; that part of their life was playful and informal. They were a political couple but they were deeply in love too. I latched on to that.
BLADE: And anything about the man specifically?
SAMAYOA: Perón's charisma was brought to the forefront. In shows I've done, some big names have attended. Obama. Clinton. Justin Trudeau came to "Come From Away." Within seconds, the charisma makes you give into that person. I've tried to use that.
BLADE: And the part?
SAMAYOA: Perón is said to be underwritten. But I love his power and the songs he sings ["The Art of the Possible," "She is a Diamond," etc.]. I'm fully a baritone and to find that kind of role in a modern musical is nearly impossible. And in this rock opera, I can use it to the full extent and feel great about it.
BLADE: "Evita" is a co-production with A.R.T. Has it changed since premiering in Boston?
SAMAYOA: Yes, it has. In fact, 48 hours before opening night in Washington, we made some changes and they've really landed. Without giving too much away, we gave it more gravity in reality of time as well as Eva's sickness and the rapid deterioration. It's given our second act a huge kind of engine that it didn't have.
BLADE: You're married to talent agent Christopher Freer and you're very open. Was it always that way for you?
SAMAYOA: When I started acting professionally, it was a very different industry. We were encouraged to stay in the closet or it will cast only in a certain part. There was truth in that. There still is some truth in that, but I refuse to go down that road. I can't reach what I need to reach unless I'm my most honest self. I can't do it any other way.
HRC's National Dinner is back
LGBTQ rights organization's annual gala features Rhimes, Waithe, Bomer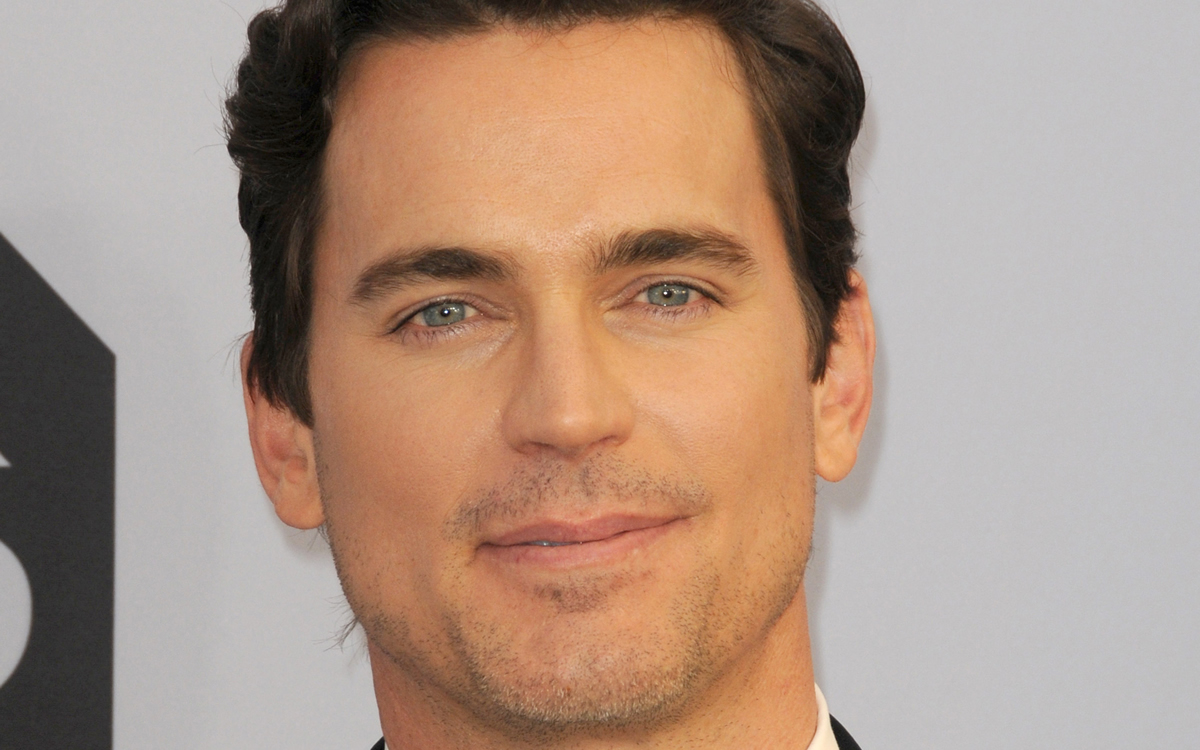 The Human Rights Campaign will host its annual National Dinner on Saturday, Oct. 14 at the Walter E. Washington Convention Center.
The dinner's honorees include world-famous producers, actors and entertainers whose work spotlights the fight for civil rights and social justice, including Shonda Rhimes, Lena Waithe and Matt Bomer.
A new event, as part of the weekend, — the Equality Convention — will take place the night before the dinner on Friday, Oct. 13. The convention will showcase the power of the LGBTQ equality movement, feature influential political and cultural voices, and bring together volunteer and movement leaders from across the country to talk about the path ahead.
For more details about the weekend, visit HRC's website.
MLK Library to spotlight queer Asian writer
Trung Nguyen's 'The Magic Fish' explored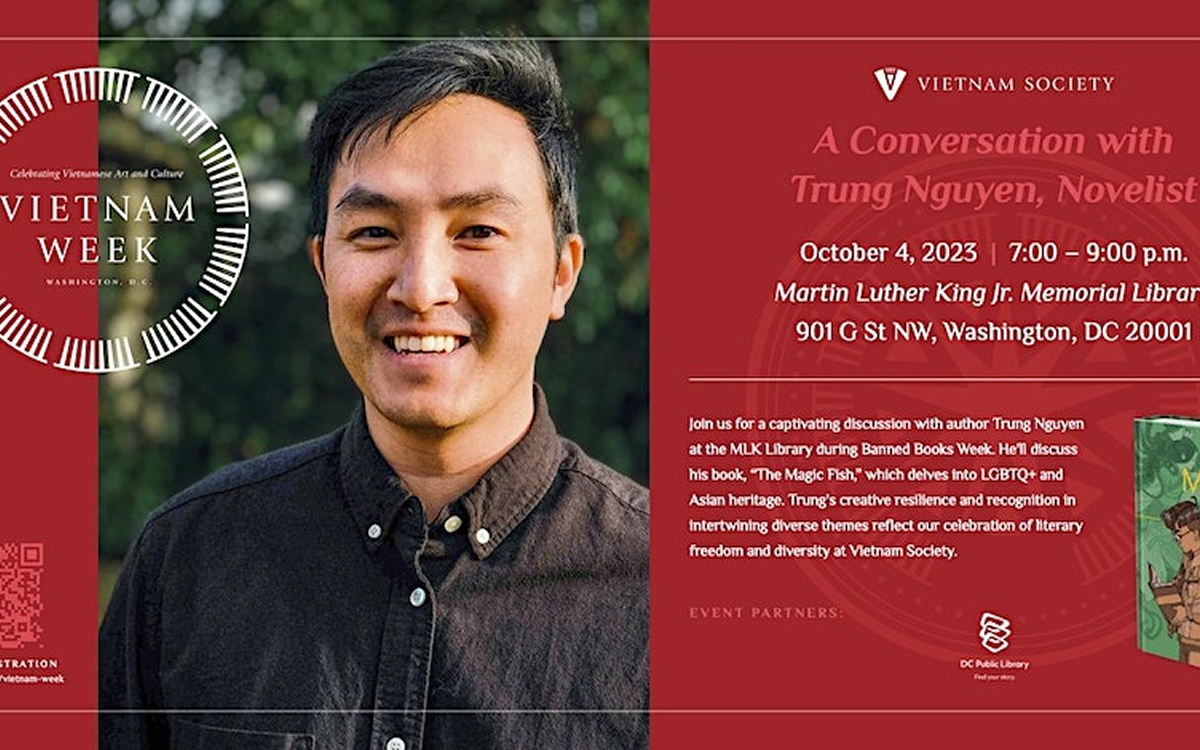 The Martin Luther King Jr. Memorial Library will host "A Conversation with Trung Nguyen, Novelist" on Wednesday, Oct. 4 at 7 p.m.
Nguyen's book, "The Magic Fish" explores the LGBTQ experience and dives deep into Asian heritage and culture. United States Ambassador to Vietnam Ted Osius will attend the event and introduce Nguyen.
Admission is free and more details are available on Eventbrite.