Oscars producer Ratner quits after using gay slur; Murphy follows
Backlash over 'fags' remark

HOLLYWOOD — The scheduled co-producer of the 84th Academy Awards resigned from his duties on Tuesday after coming under fire for using an anti-gay slur at the Nov. 4 premiere of his latest film, "Tower Heist."
When asked by an audience member about what a typical rehearsal on his films is like, director Brett Ratner replied, "rehearsing is for fags."
On Wednesday, the day after Ratner announced his withdrawal from the awards show, the scheduled host and "Tower Heist" star Eddie Murphy followed Ratner in giving notice he would also quit.
Ratner was also under fire for making false claims about sleeping with actress and Daily Show contributor Olivia Munn on her former show, Attack of the Show on G4 television. Ratner later apologized on Howard Stern and confirmed it never happened. Many in the LGBT community felt it inappropriate for Ratner to remain at the helm of the Oscars.
httpv://www.youtube.com/watch?v=9z7R6ZwW3Z8&t=2m36s
"He did the right thing for the Academy and for himself," Academy of Motion Picture Arts and Sciences president Tom Sherak said in a statement, following Ratner's departure. "Words have meaning, and they have consequences. Brett is a good person, but his comments were unacceptable. We all hope this will be an opportunity to raise awareness about the harm that is caused by reckless and insensitive remarks, regardless of the intent."
Sherak had initially supported Ratner — who was to be paired with veteran TV producer Don Mischer — when the story of the slur broke, but pressure over the producer's comments likely forced the Academy to seek a reduced role for Ratner.
The Gay and Lesbian Alliance Against Defamation (GLAAD) was vocal in calling for an apology from Ratner. Following Ratner's departure, the group announced it would work with Ratner to produce a series of discussions among Hollywood leaders over anti-gay language and depictions in motion pictures.
"GLAAD and Ratner are working to convene public discussions featuring leaders in the entertainment industry about promoting fair and accurate inclusions of LGBT people and stories," the release said. "The discussions will address anti-LGBT jokes and slurs in films and on television today as well as their trickle-down effect into popular culture. The first event will take place in coming weeks with additional details to follow."
"Hollywood has the power and responsibility to grow acceptance of all communities," said GLAAD Acting President Mike Thompson. "We look forward to working with Brett and the industry in promoting positive, culture-changing images of our community and sending a message that such slurs, used to belittle gay and lesbian youth and adults every day, have no place in mainstream popular culture or the industry that creates it."
Ratner's resignation letter follows:
Dear Colleagues,

Over the last few days, I've gotten a well-deserved earful from many of the people I admire most in this industry expressing their outrage and disappointment over the hurtful and stupid things I said in a number of recent media appearances. To them, and to everyone I've hurt and offended, I'd like to apologize publicly and unreservedly.

As difficult as the last few days have been for me, they cannot compare to the experience of any young man or woman who has been the target of offensive slurs or derogatory comments. And they pale in comparison to what any gay, lesbian, or transgender individual must deal with as they confront the many inequalities that continue to plague our world.

So many artists and craftspeople in our business are members of the LGBT community, and it pains me deeply that I may have hurt them. I should have known this all along, but at least I know it now: words do matter. Having love in your heart doesn't count for much if what comes out of your mouth is ugly and bigoted. With this in mind, and to all those who understandably feel that apologies are not enough, please know that I will be taking real action over the coming weeks and months in an effort to do everything I can both professionally and personally to help stamp out the kind of thoughtless bigotry I've so foolishly perpetuated.

As a first step, I called Tom Sherak this morning and resigned as a producer of the 84th Academy Awards telecast. Being asked to help put on the Oscar show was the proudest moment of my career. But as painful as this may be for me, it would be worse if my association with the show were to be a distraction from the Academy and the high ideals it represents.

I am grateful to GLAAD for engaging me in a dialogue about what we can do together to increase awareness of the important and troubling issues this episode has raised and I look forward to working with them. I am incredibly lucky to have a career in this business that I love with all of my heart and to be able to work alongside so many of my heroes. I deeply regret my actions and I am determined to learn from this experience.

Sincerely, Brett Ratner
Washington Spirit host largest halftime drag performance in NWSL history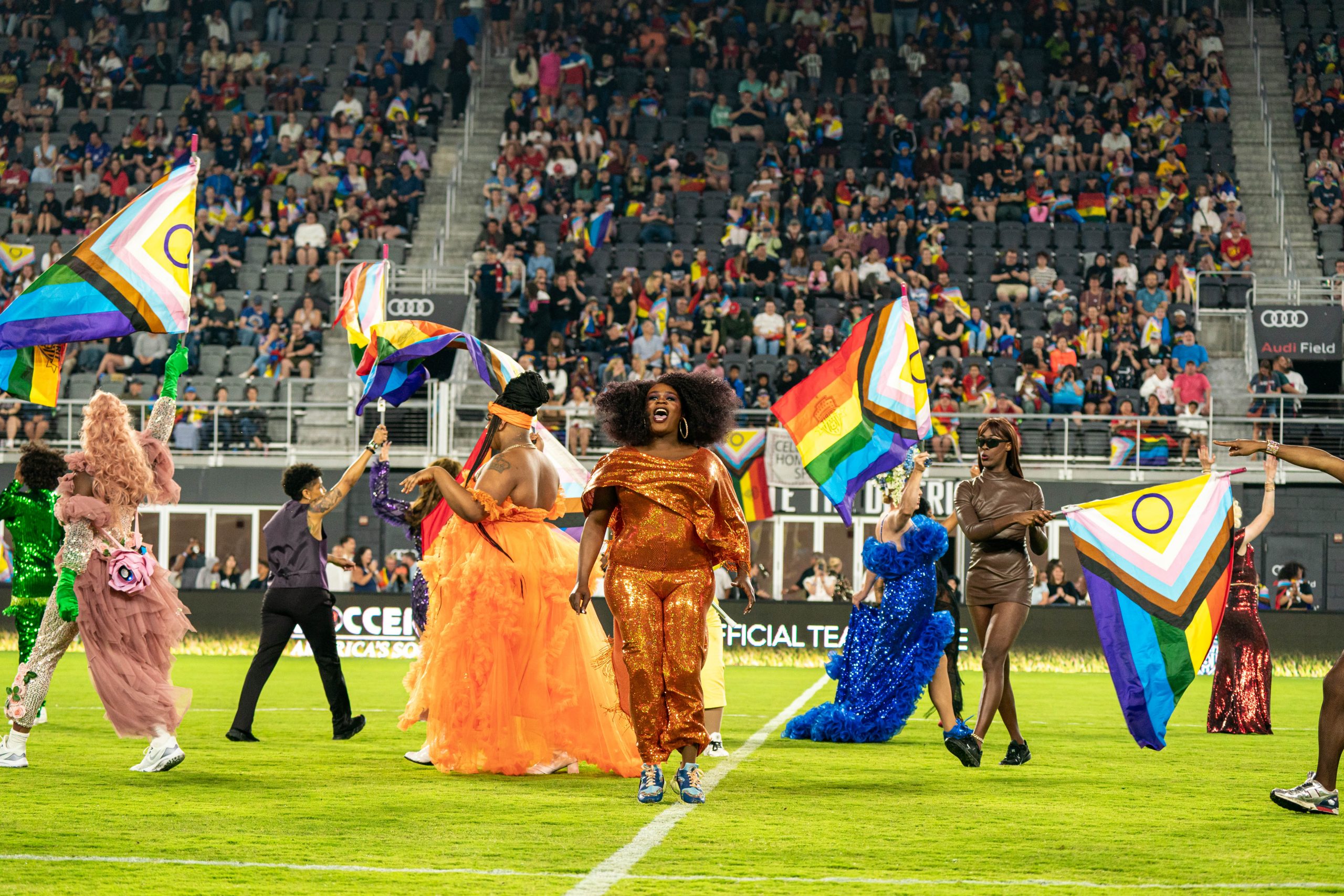 The Washington Spirit celebrated the LGBTQ+ community with the team's annual Pride Night at Audi Field this past Saturday. Highlighting that evening's Pride-themed festivities was a
halftime drag performance, featuring over a dozen drag performers from around the
DMV. It was the largest halftime drag performance in NWSL history.
Performers included: Shiqueeta Lee, KCByonce, Citrine the Queen, Elektra Gee, Kabuki Bukkake, Delila B. Lee, Capri Bloomingdale, Tara Ashleigh Austin, Gigi Couture, Dorsell Phinn, Tula, Twix the Drag Queen, Bootsy Omega, Princeza.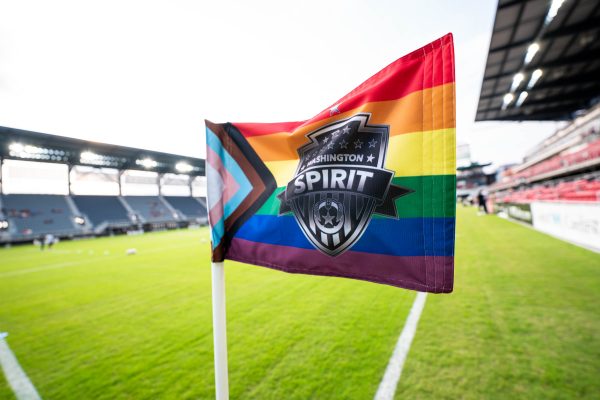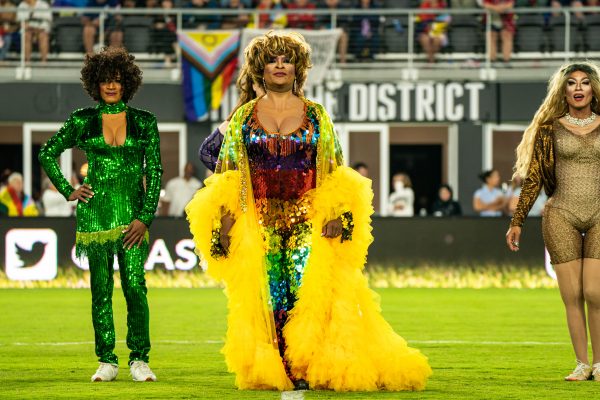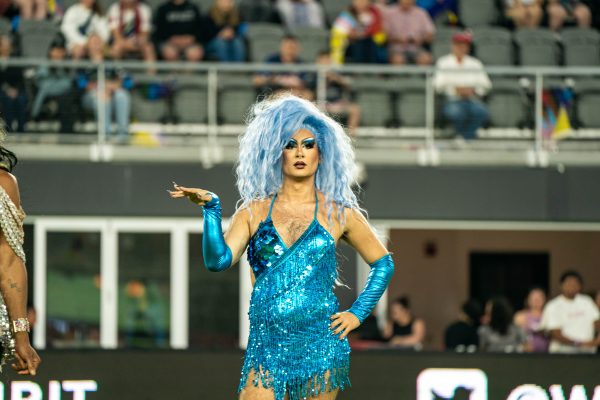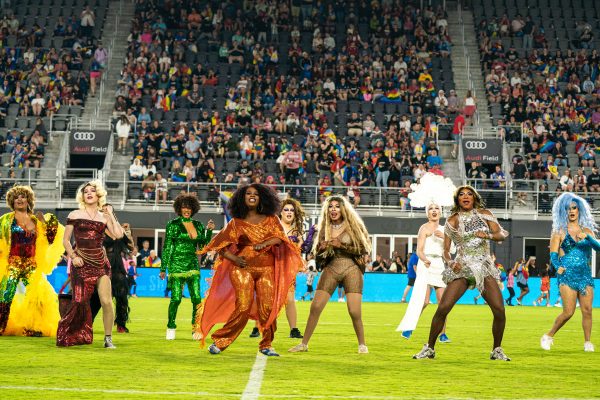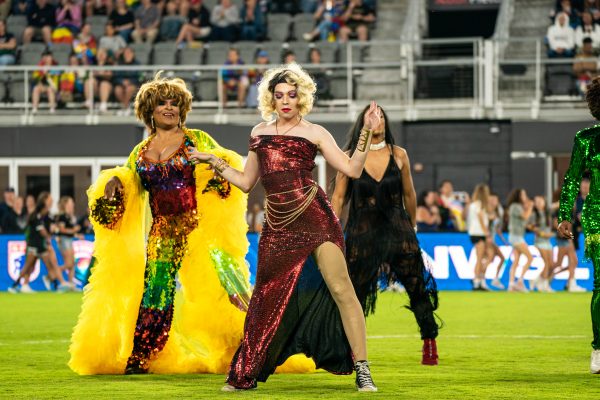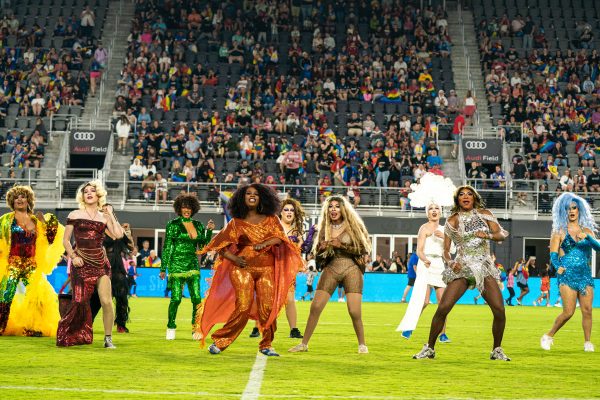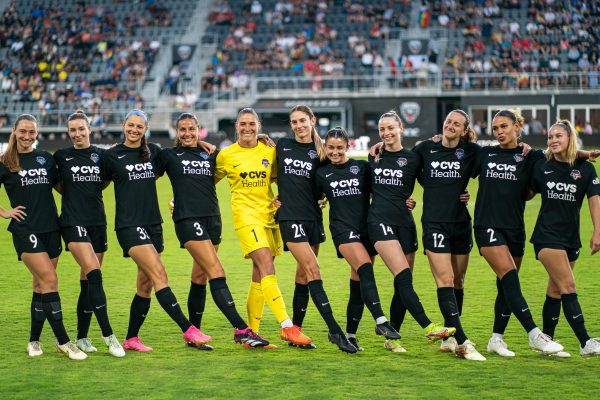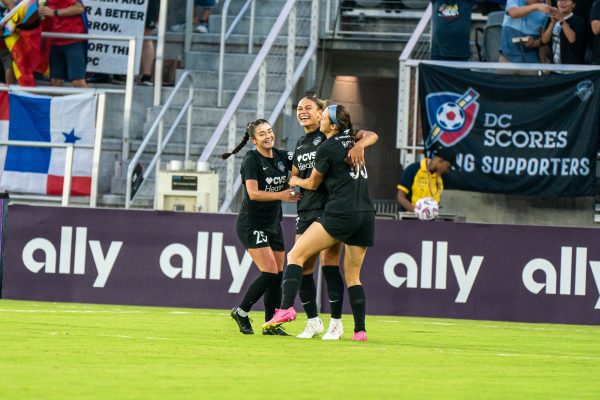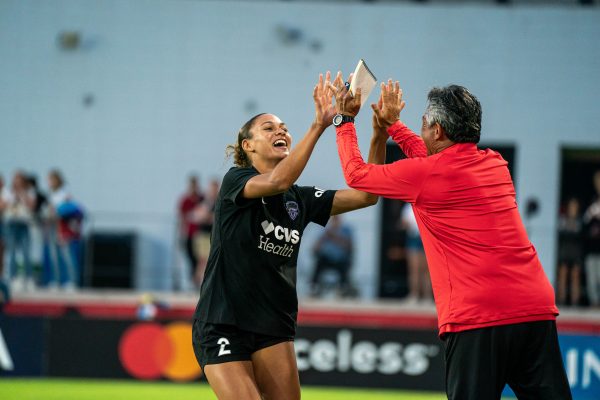 PHOTOS: Reston Pride
Annual LGBTQ celebration held at Lake Anne Plaza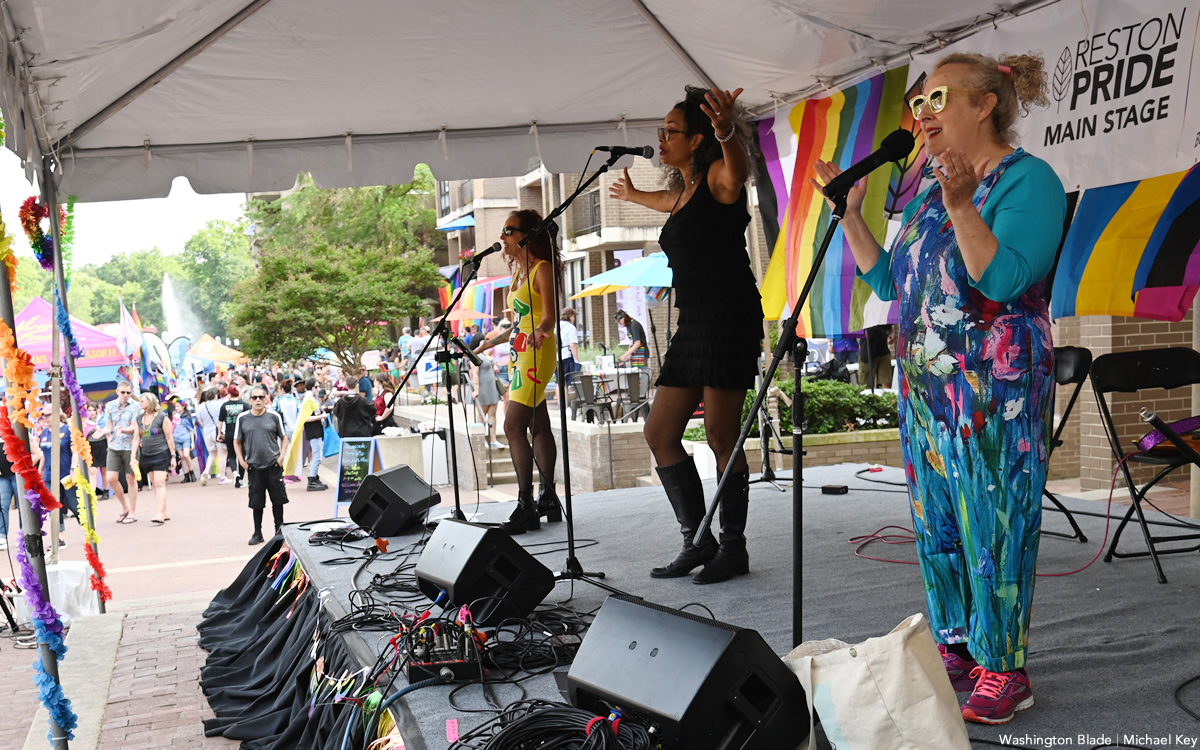 The 2023 Reston Pride Festival was held at Lake Anne Plaza in Reston, Va. on Saturday, June 3. The music group Betty was the headliner of the festival.
(Washington Blade photos by Michael Key)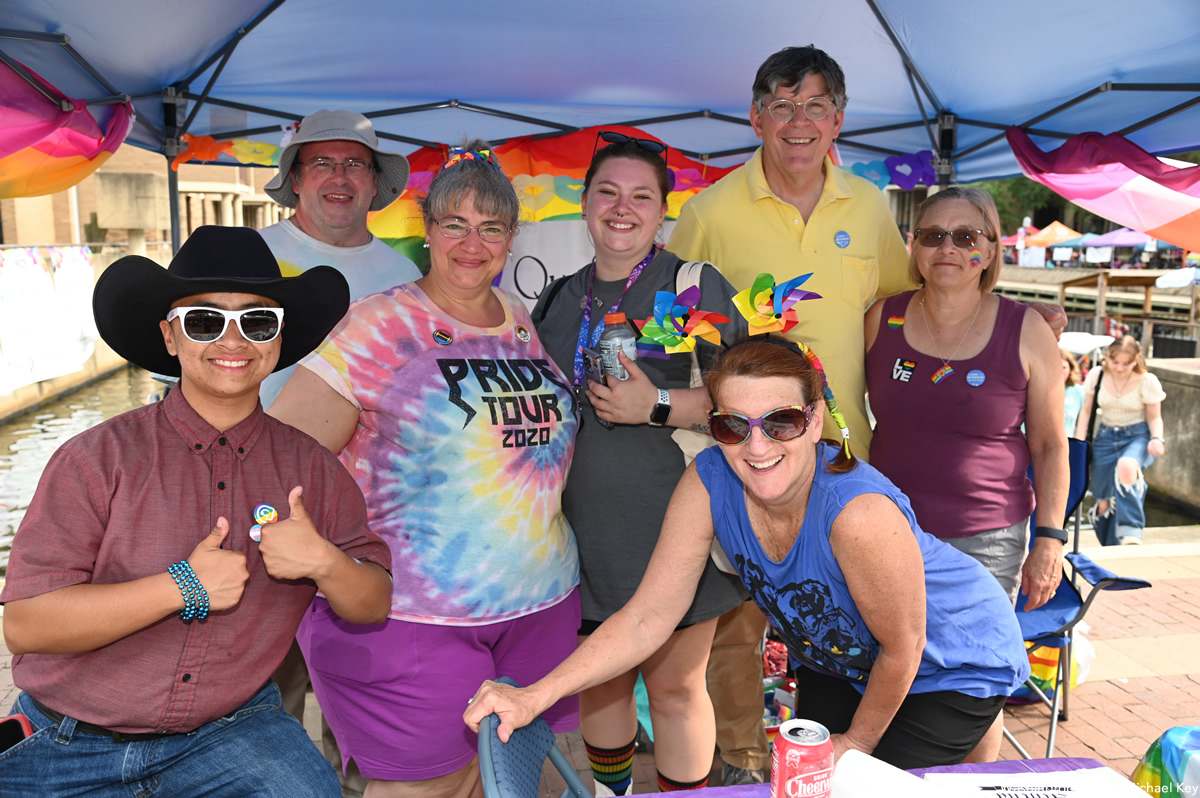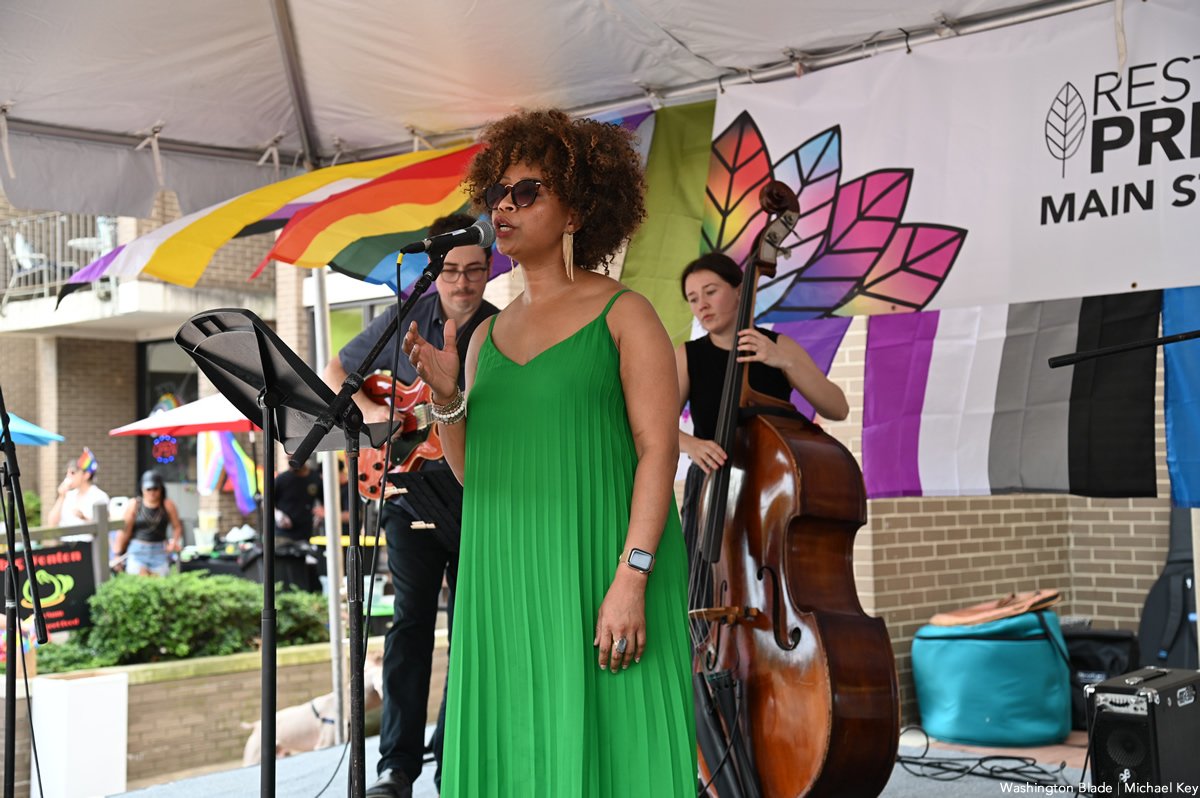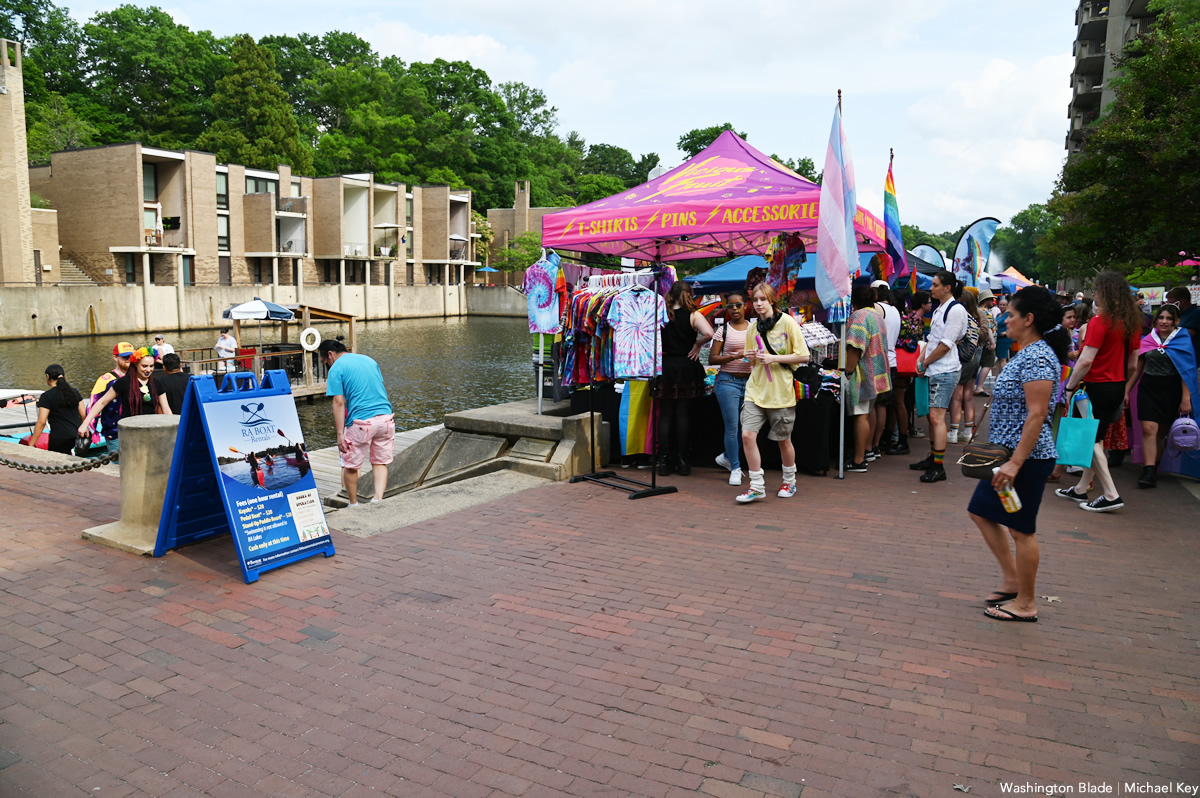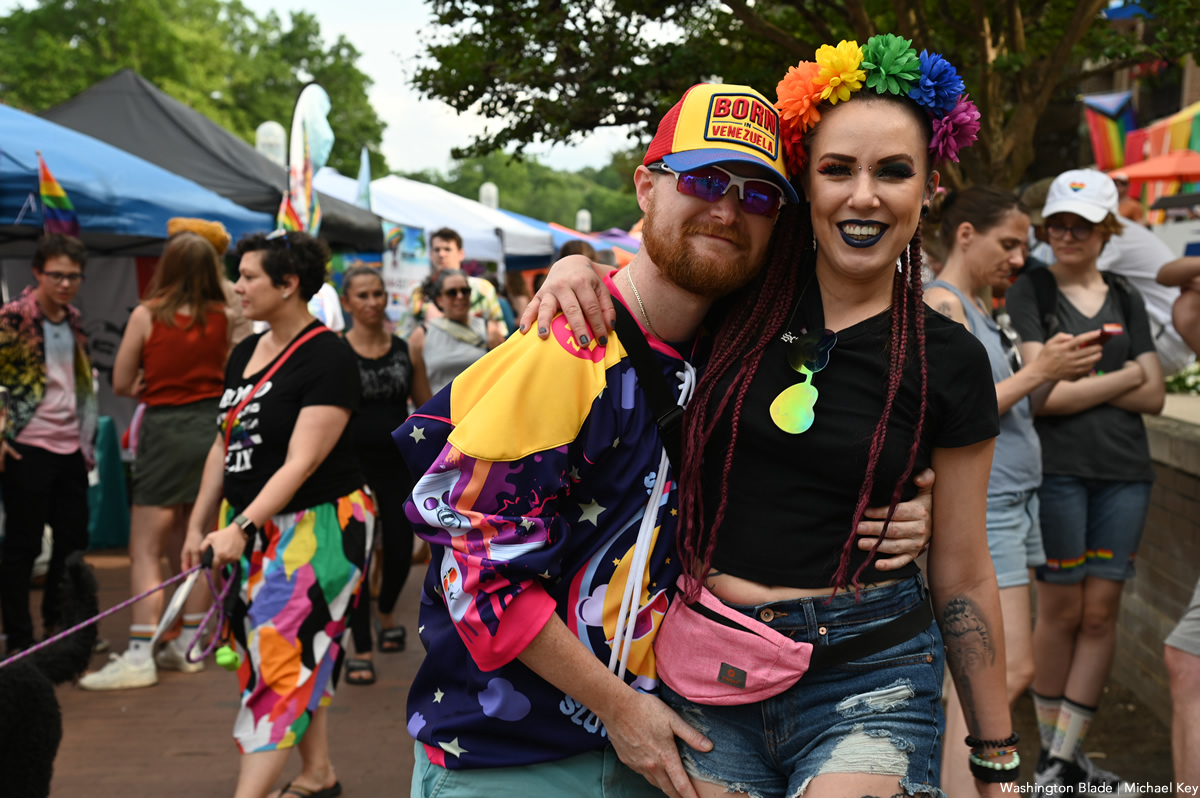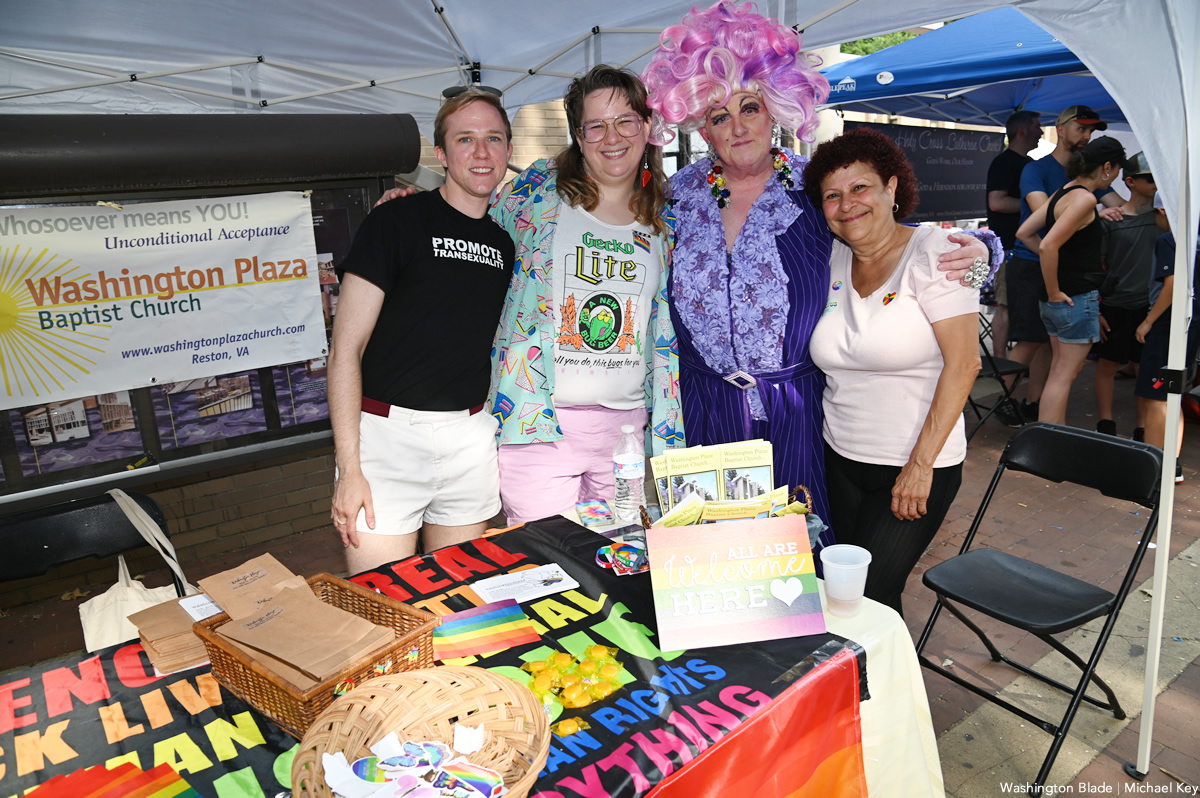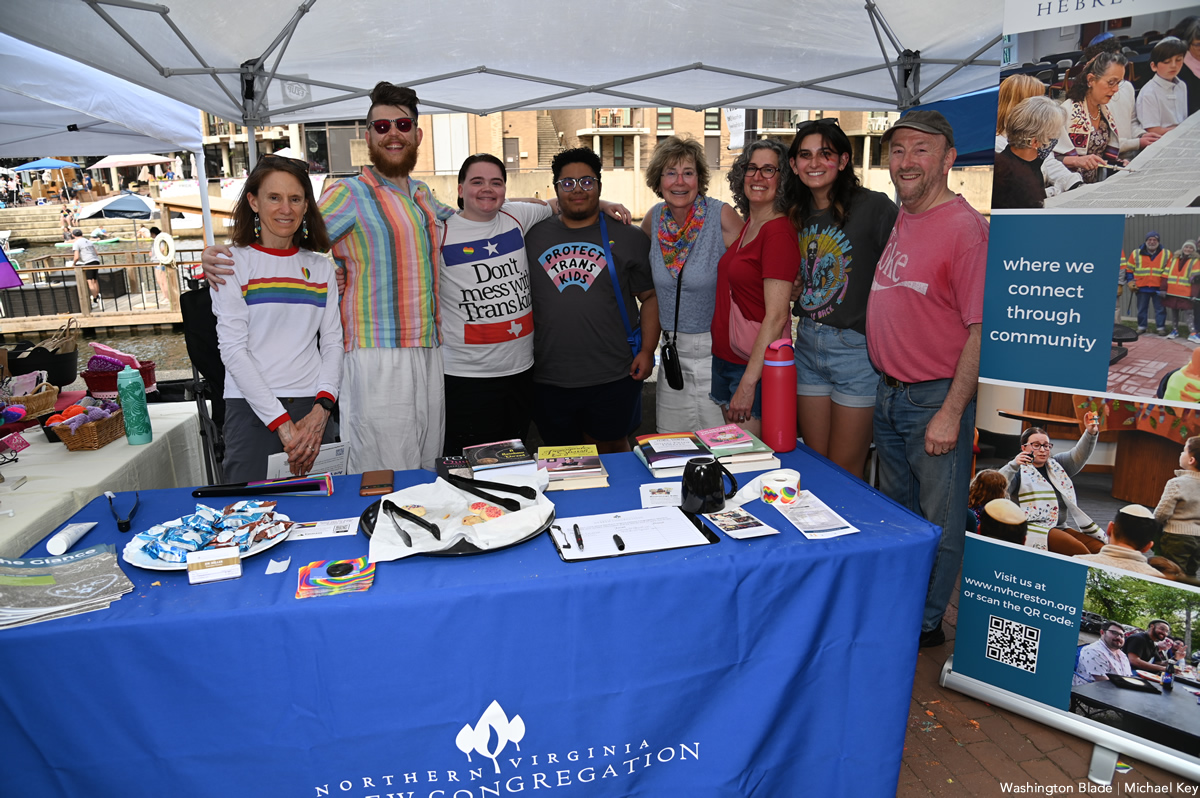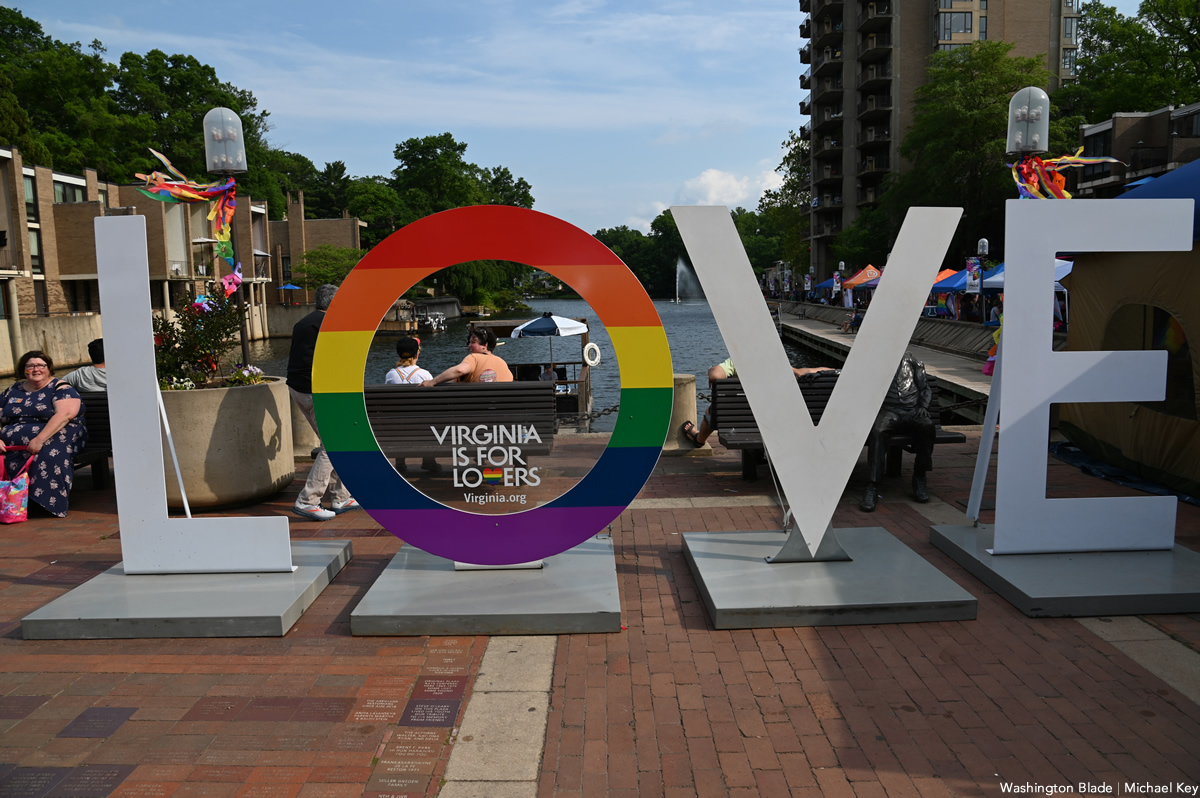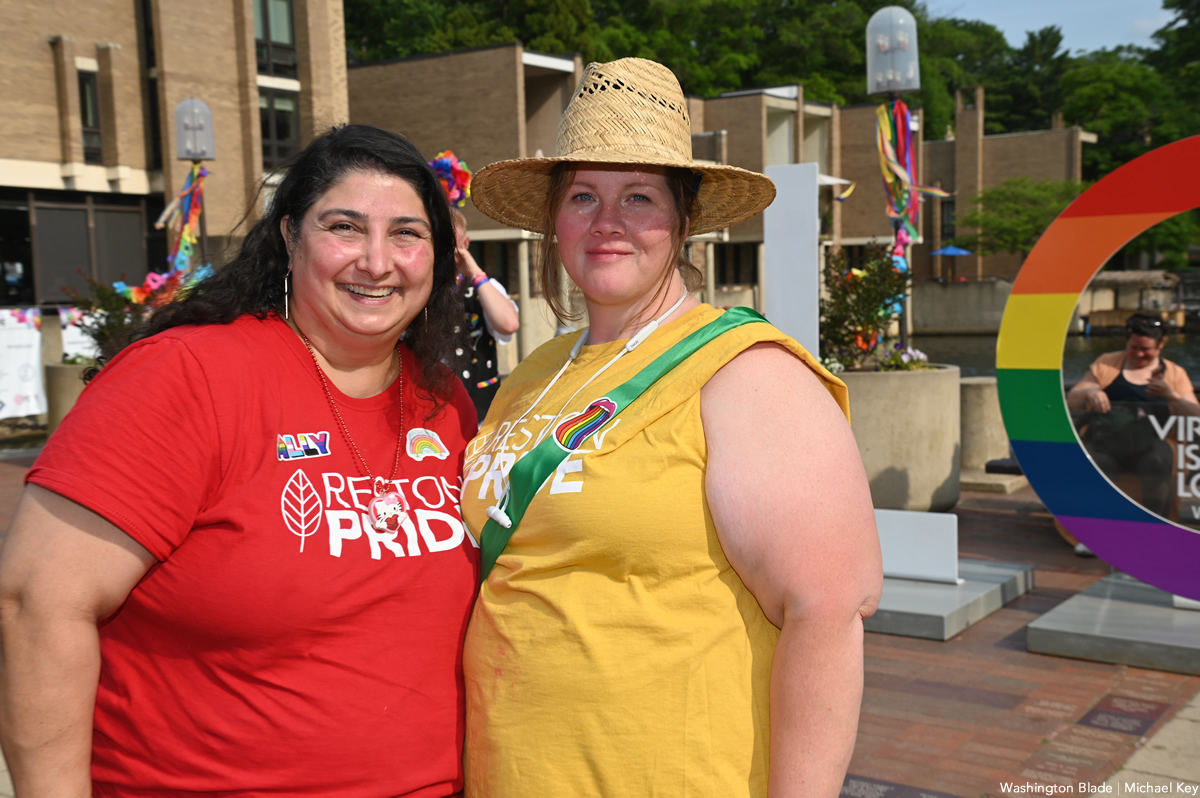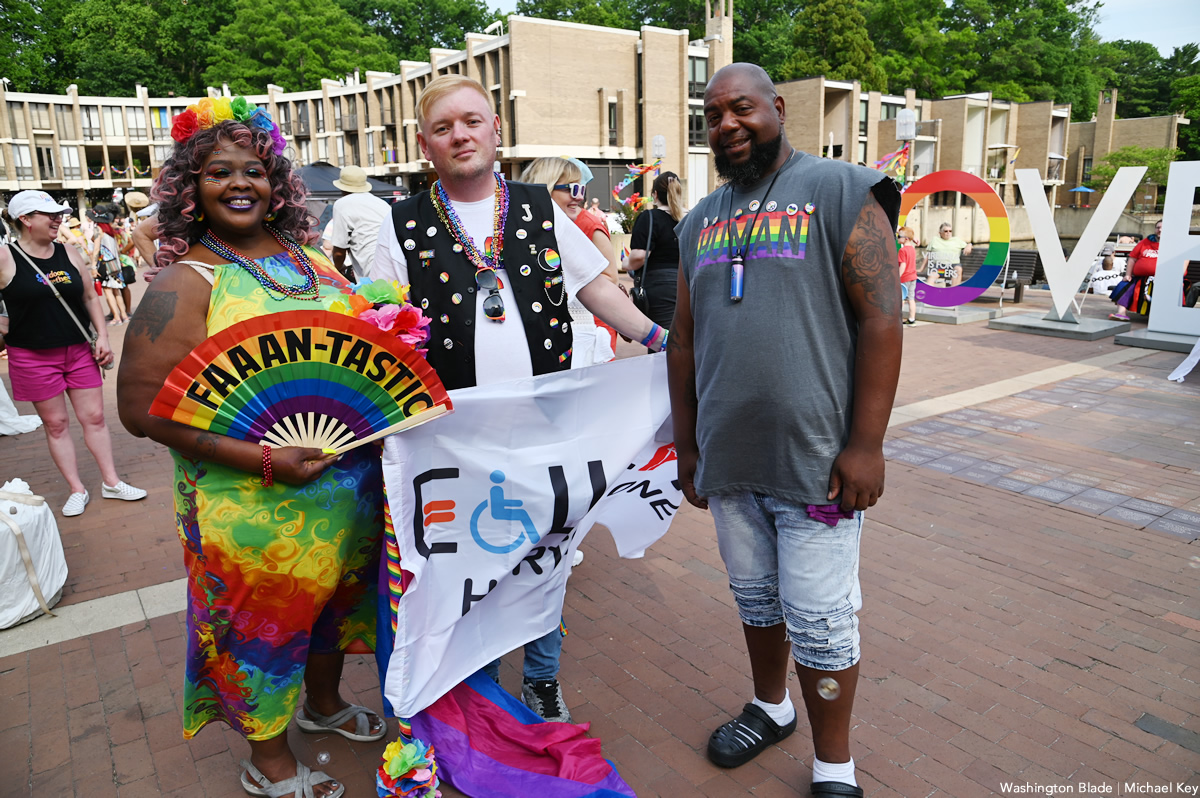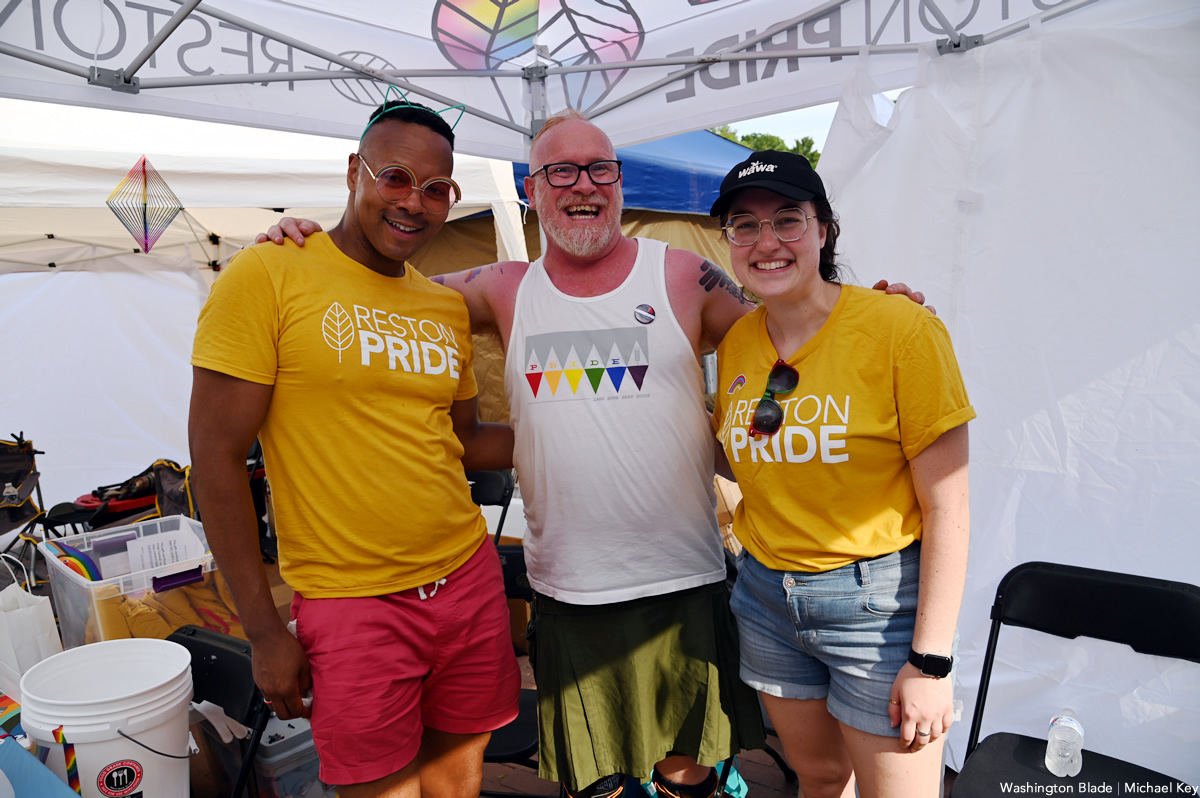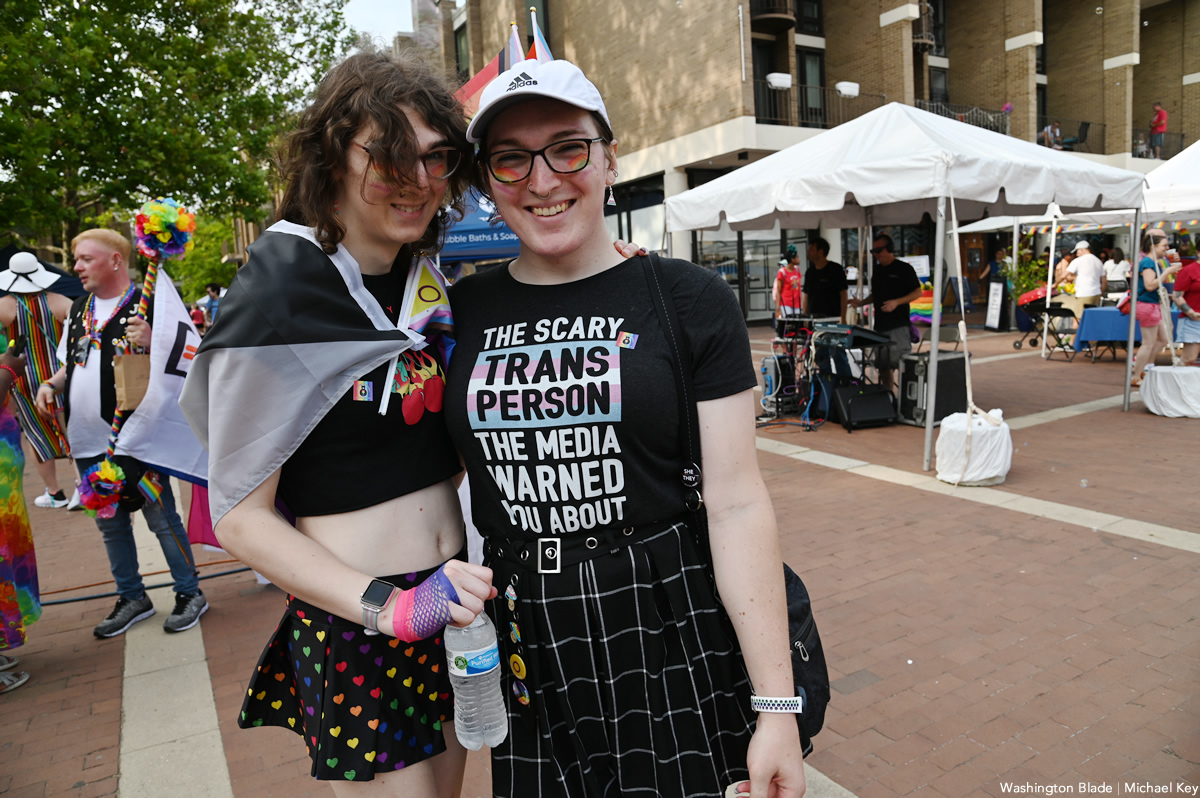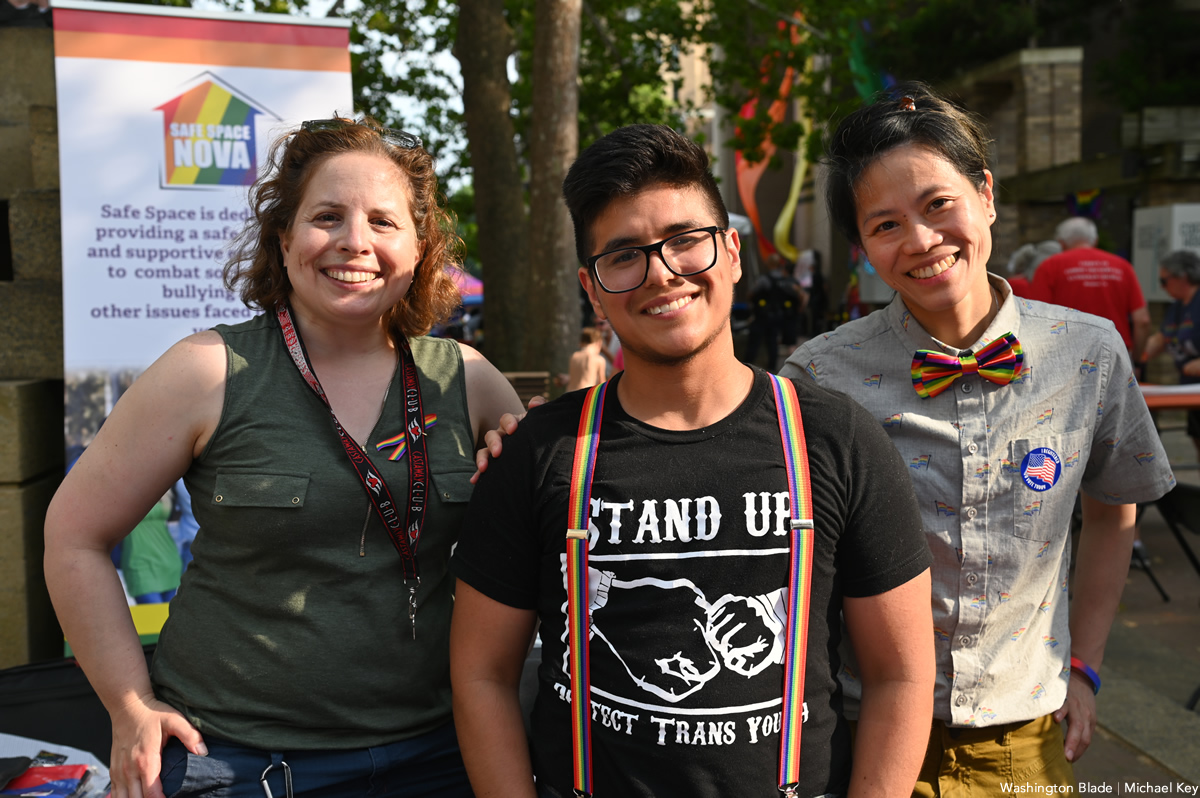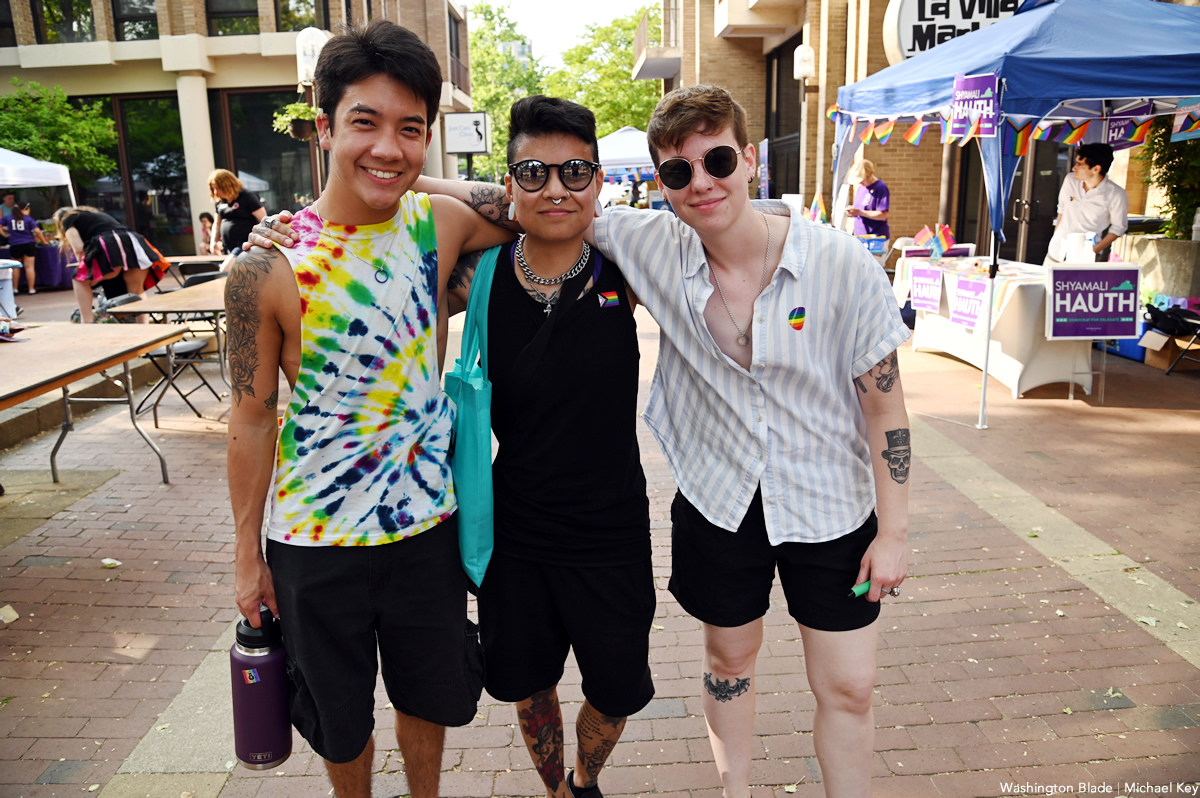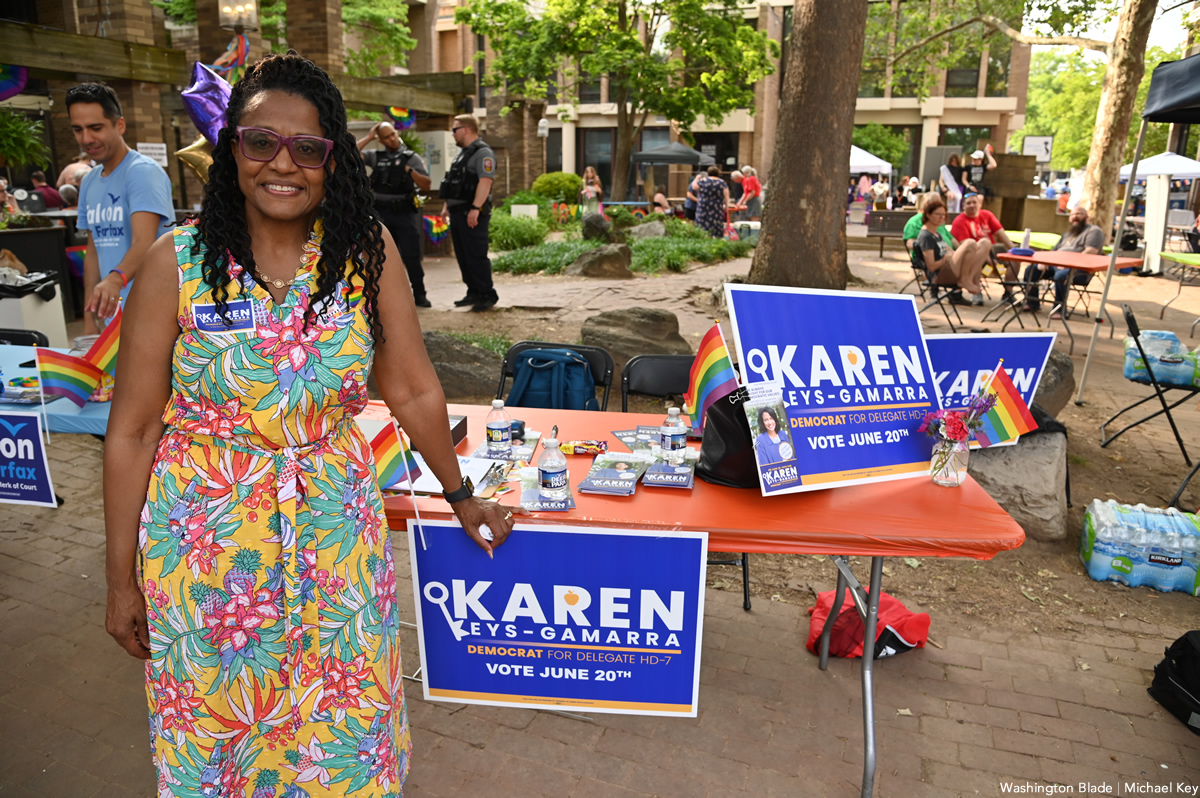 Covering @RestonPride for @WashBlade . @bettymusic performing: pic.twitter.com/sZaIlVANi8

— Michael Patrick Key (@MichaelKeyWB) June 3, 2023
PHOTOS: Alexandria Pride
Virginia city holds LGBTQ celebration at City Hall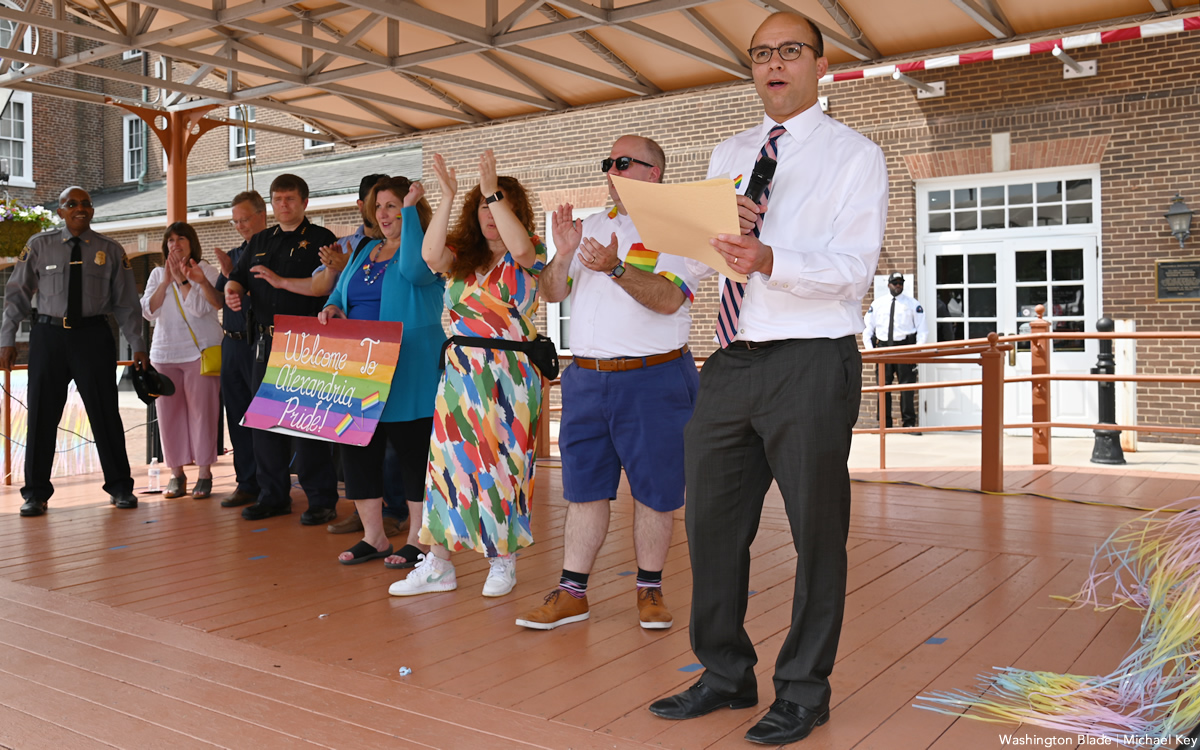 The City of Alexandria, Va. held its sixth annual LGBTQ Pride Festival at Alexandria City Hall on Saturday, June 3.
(Washington Blade photos by Michael Key)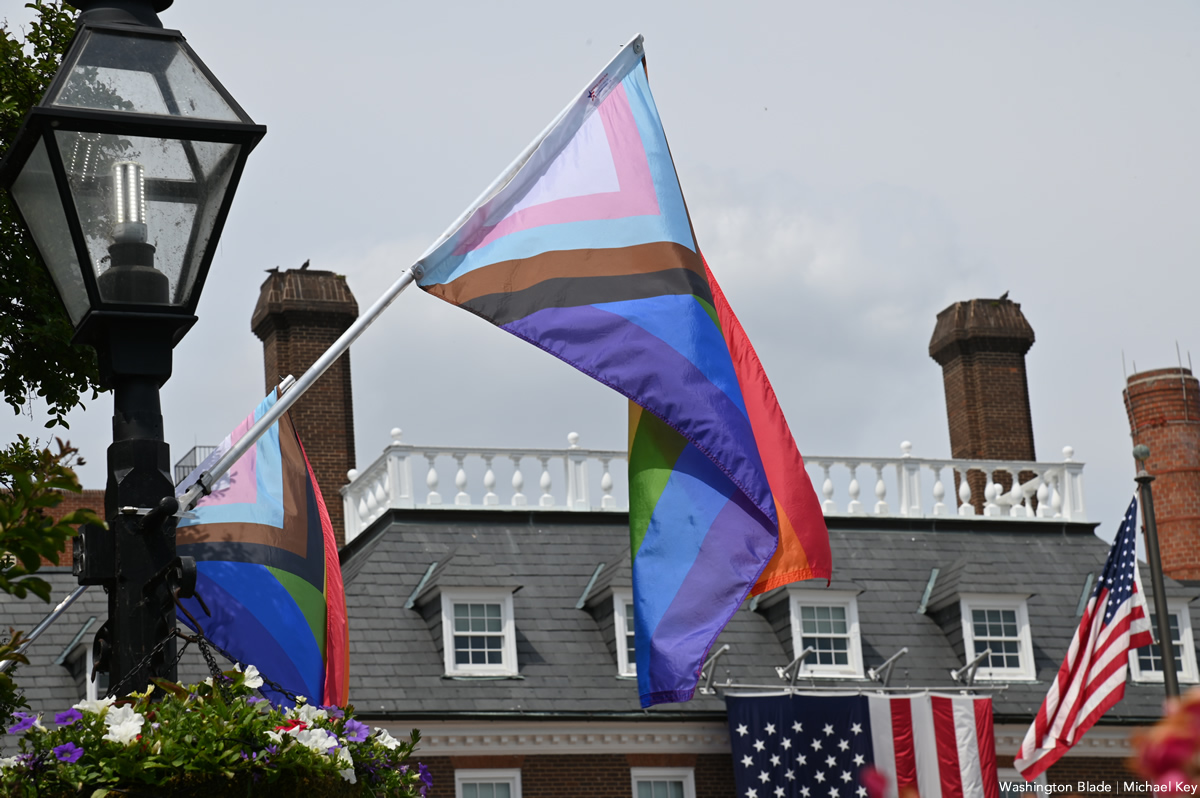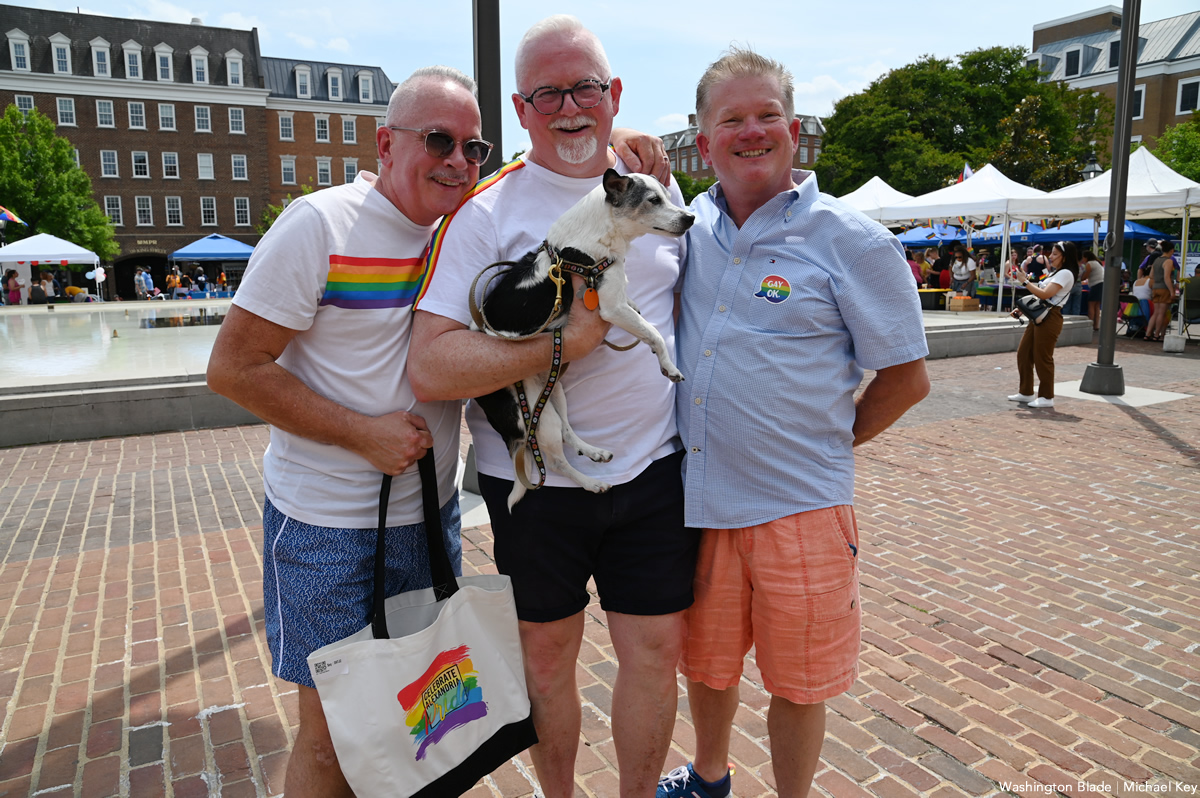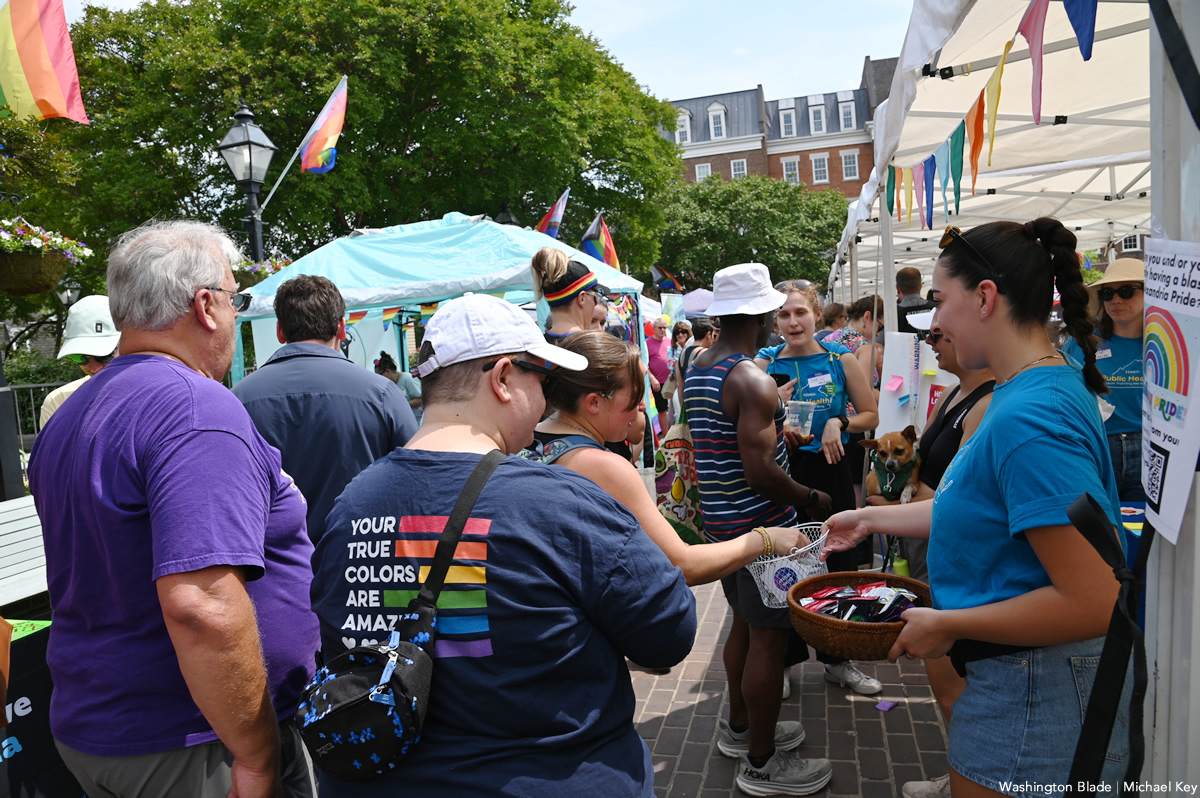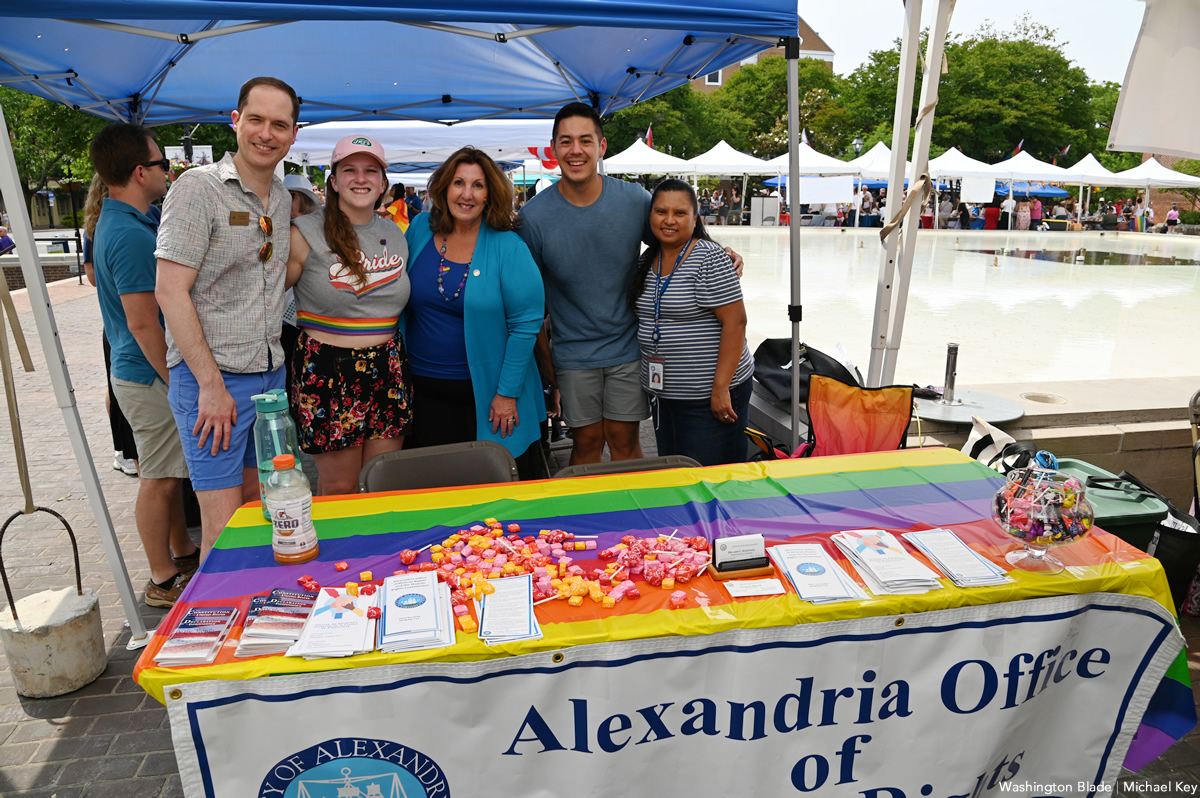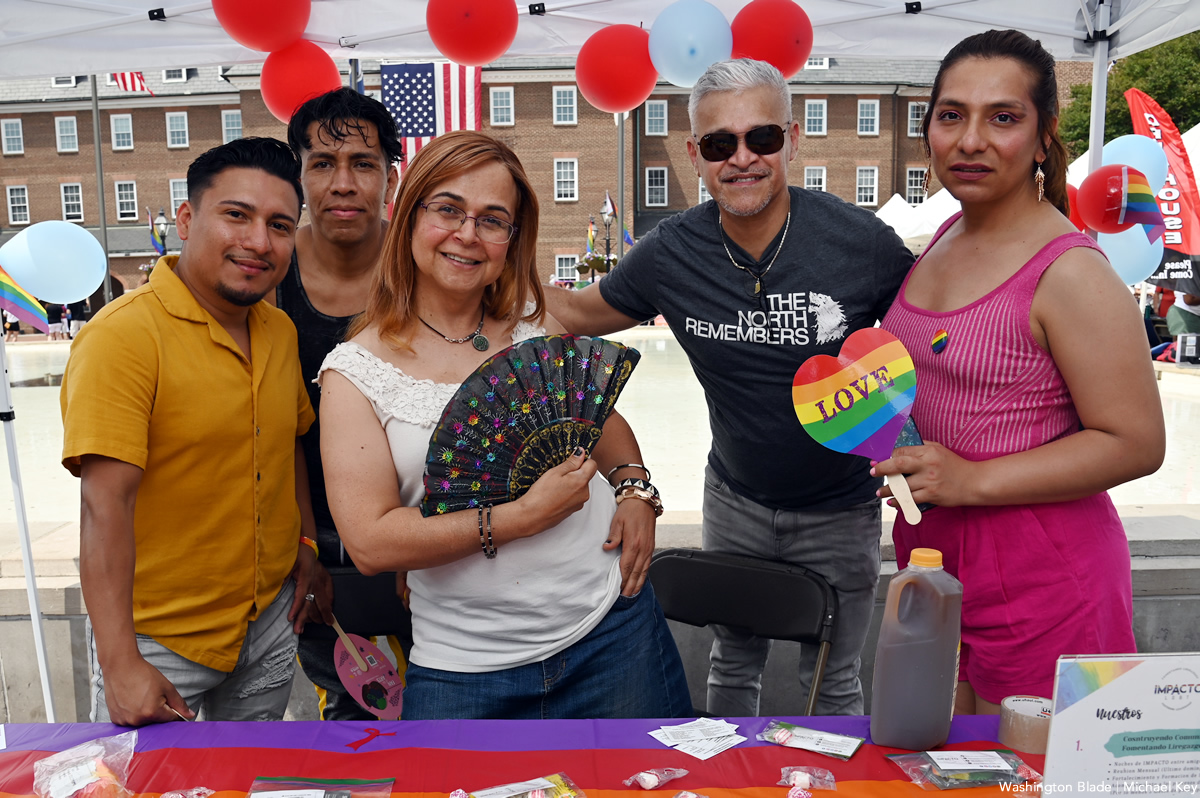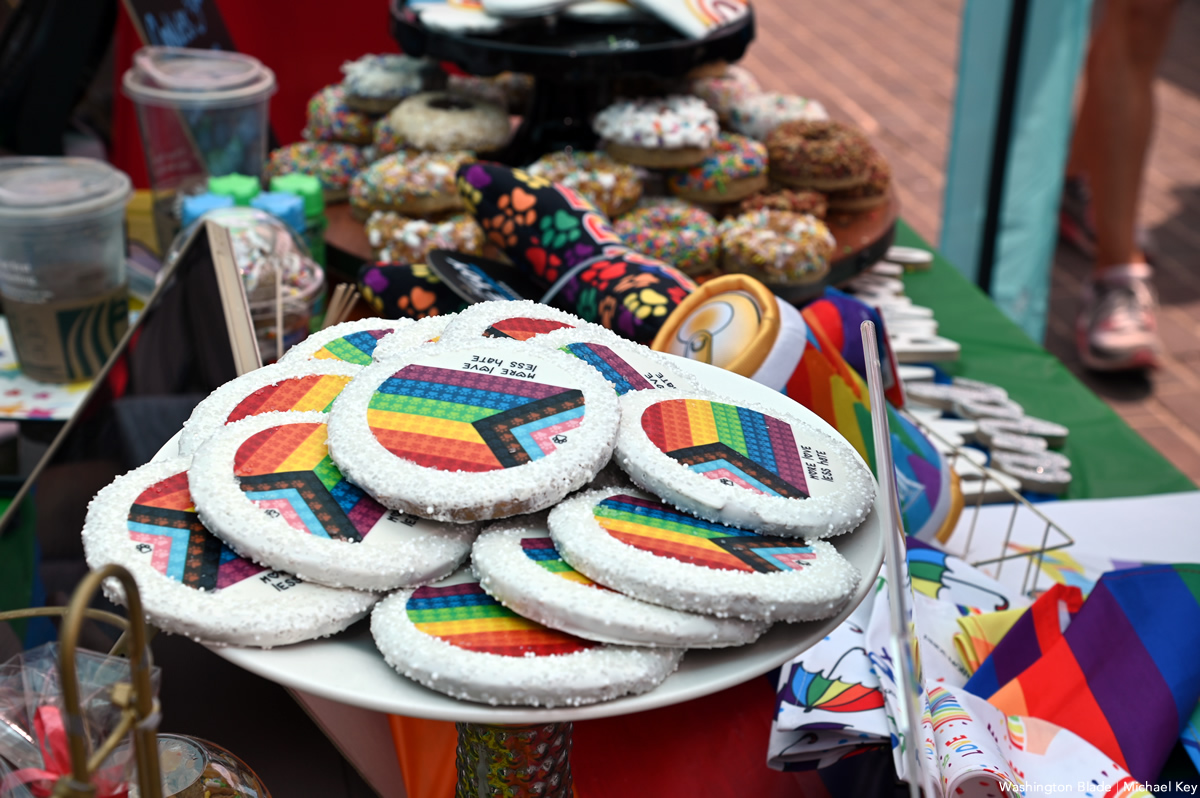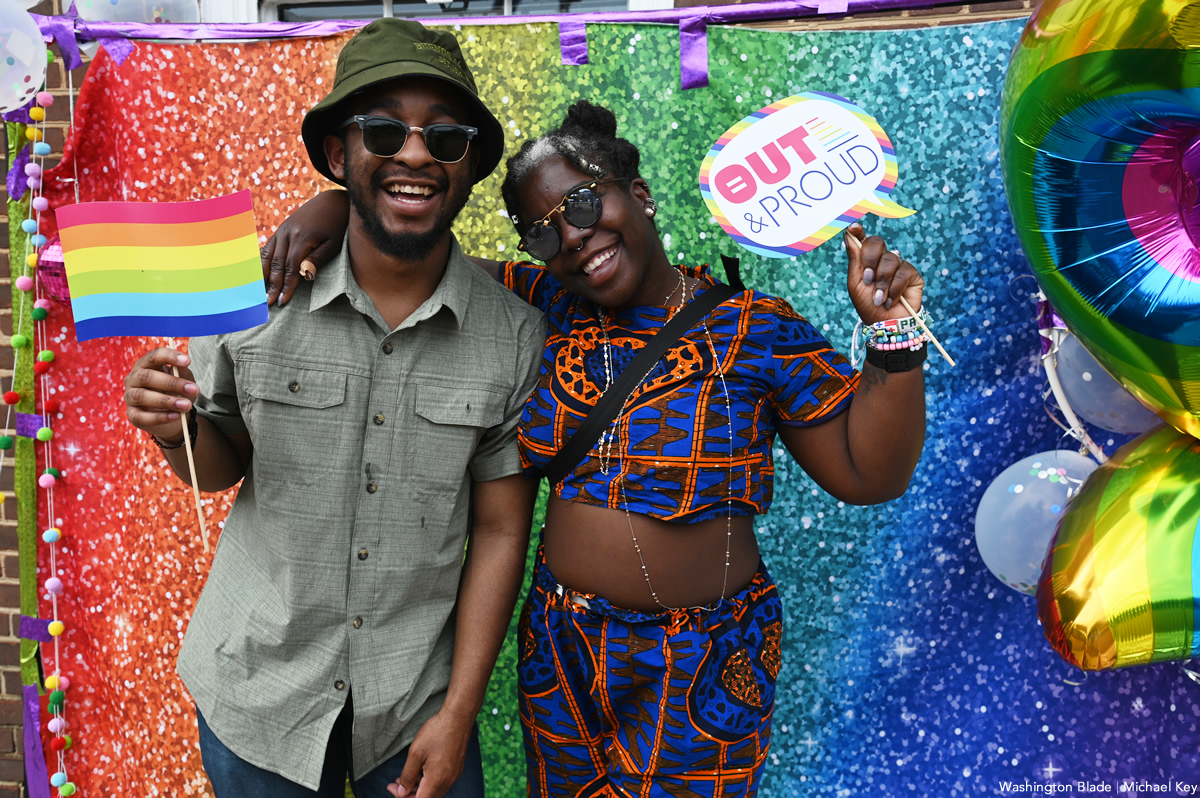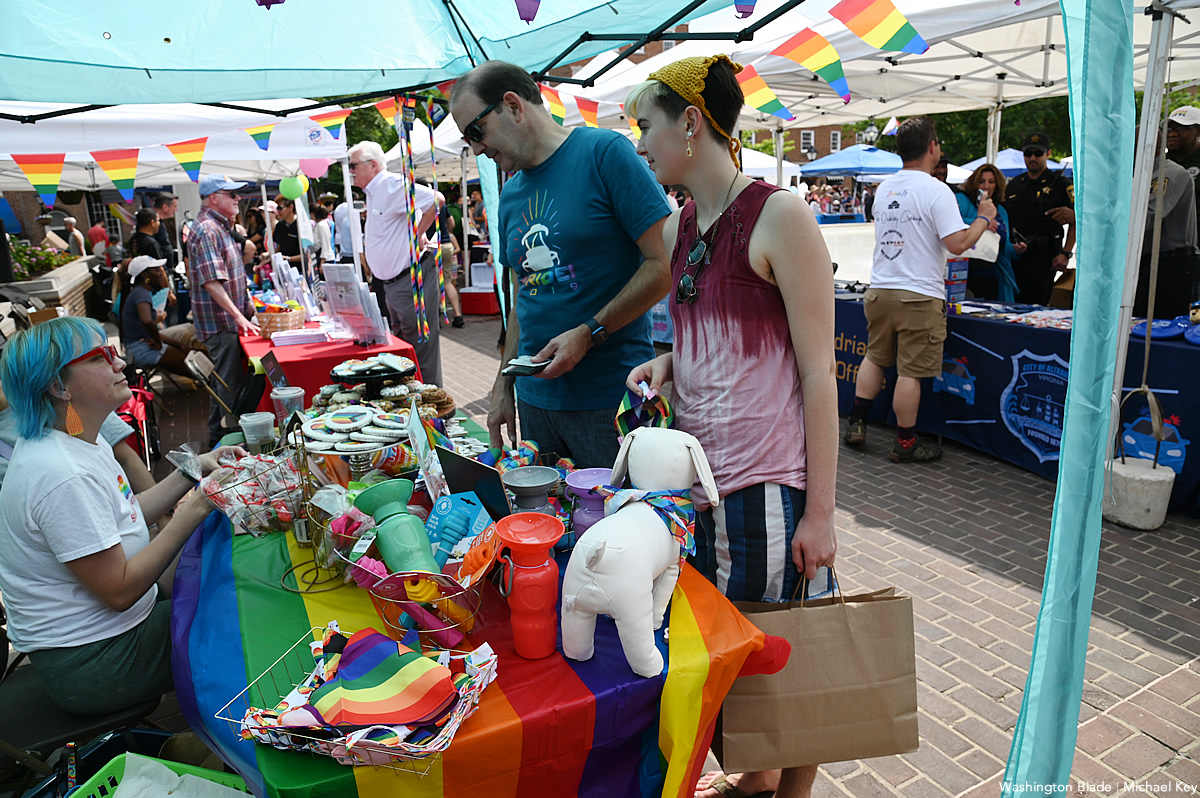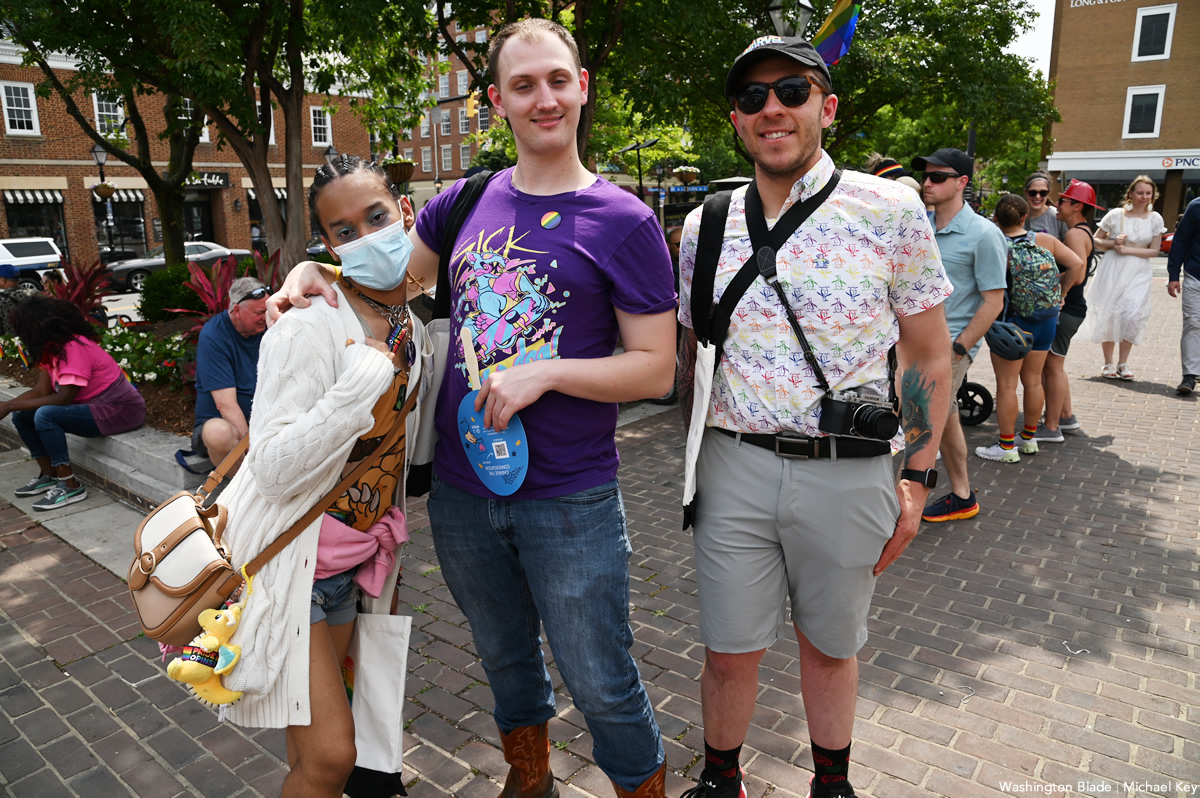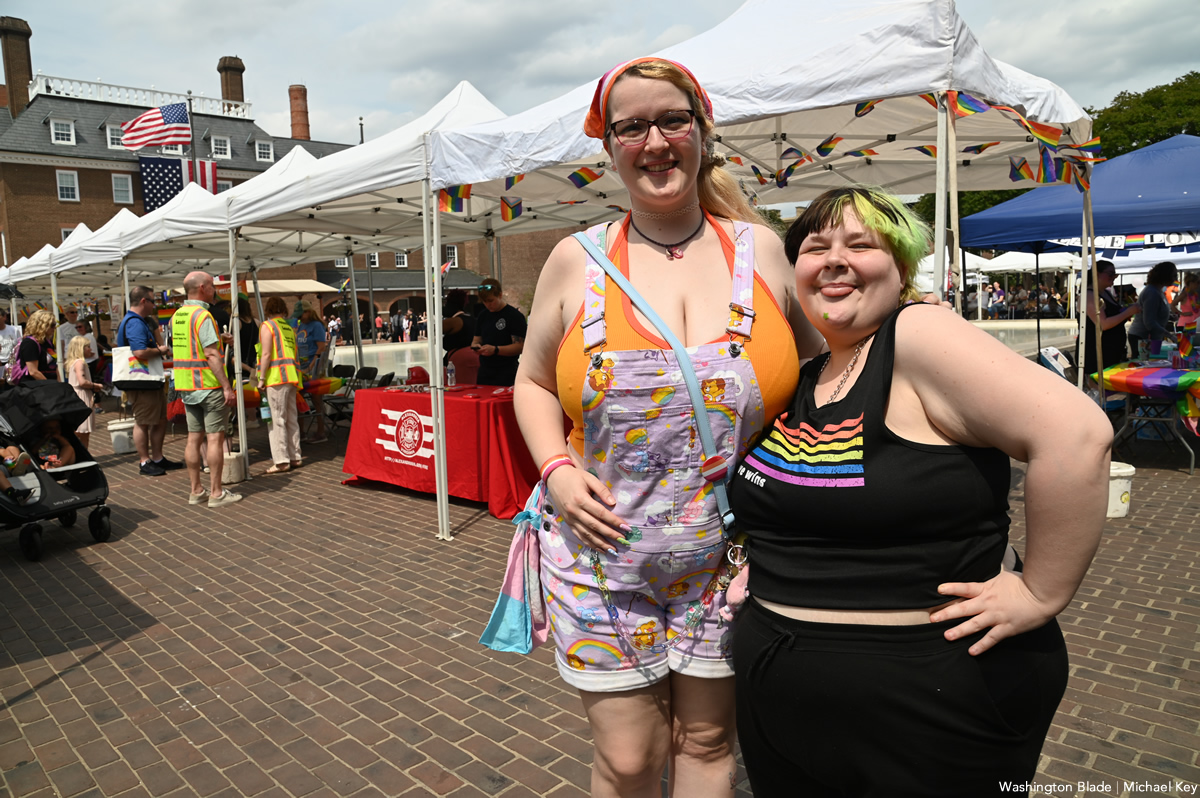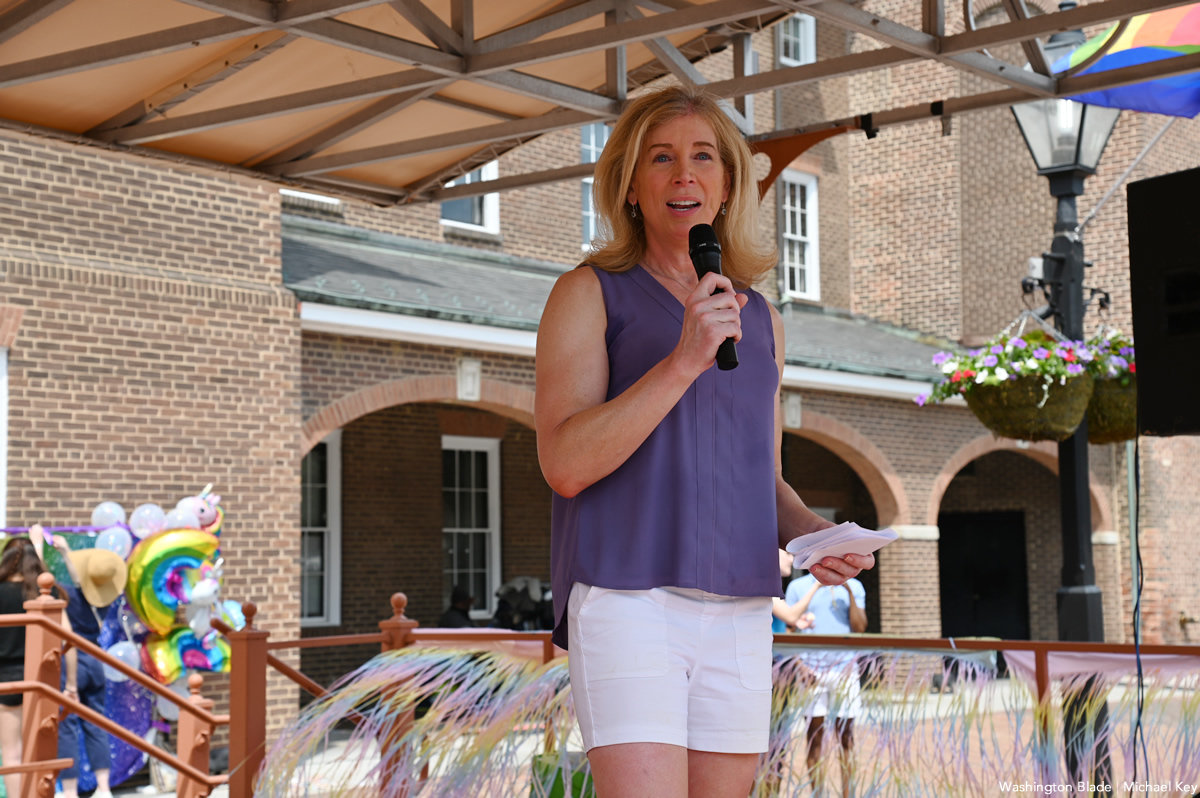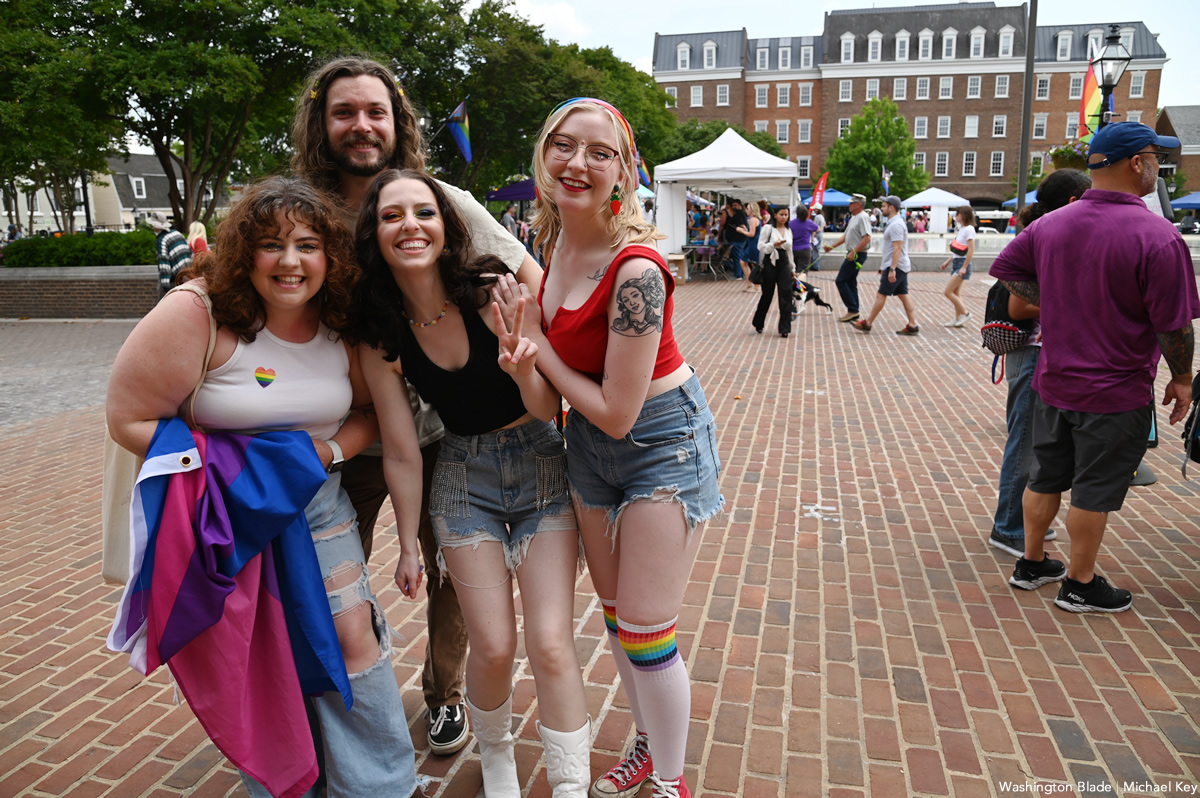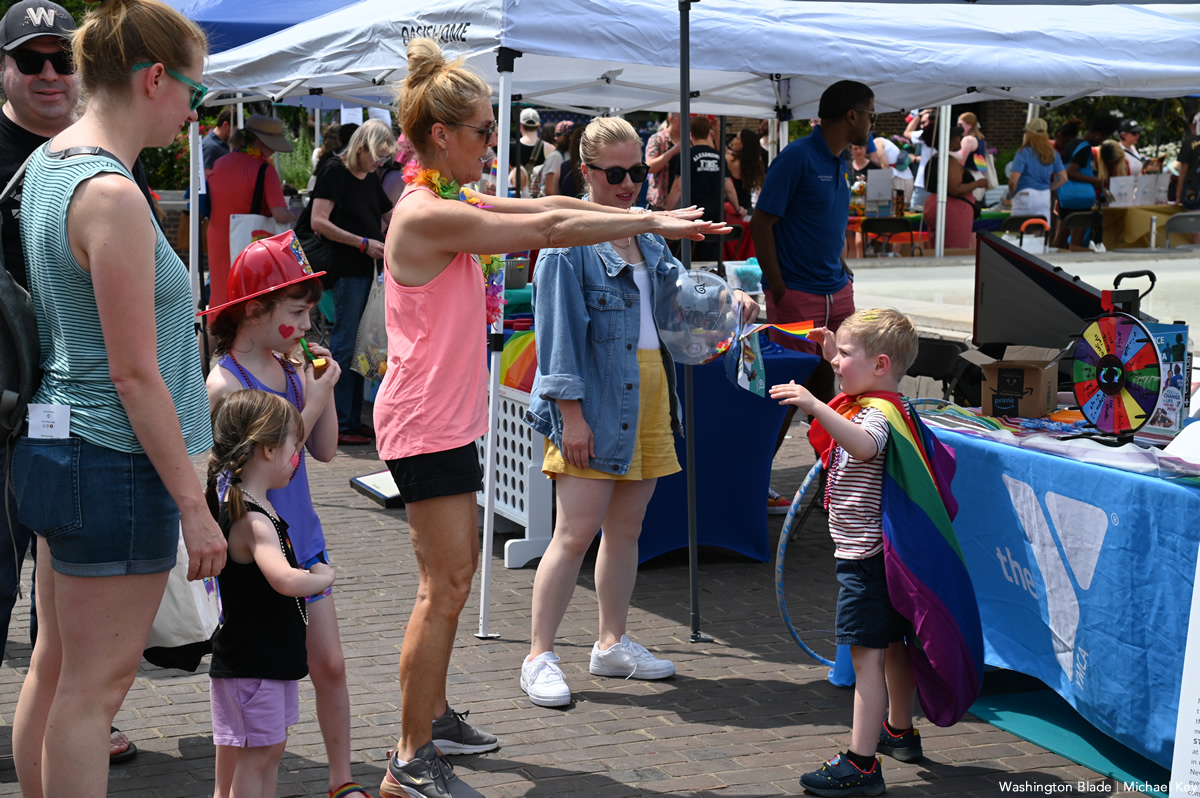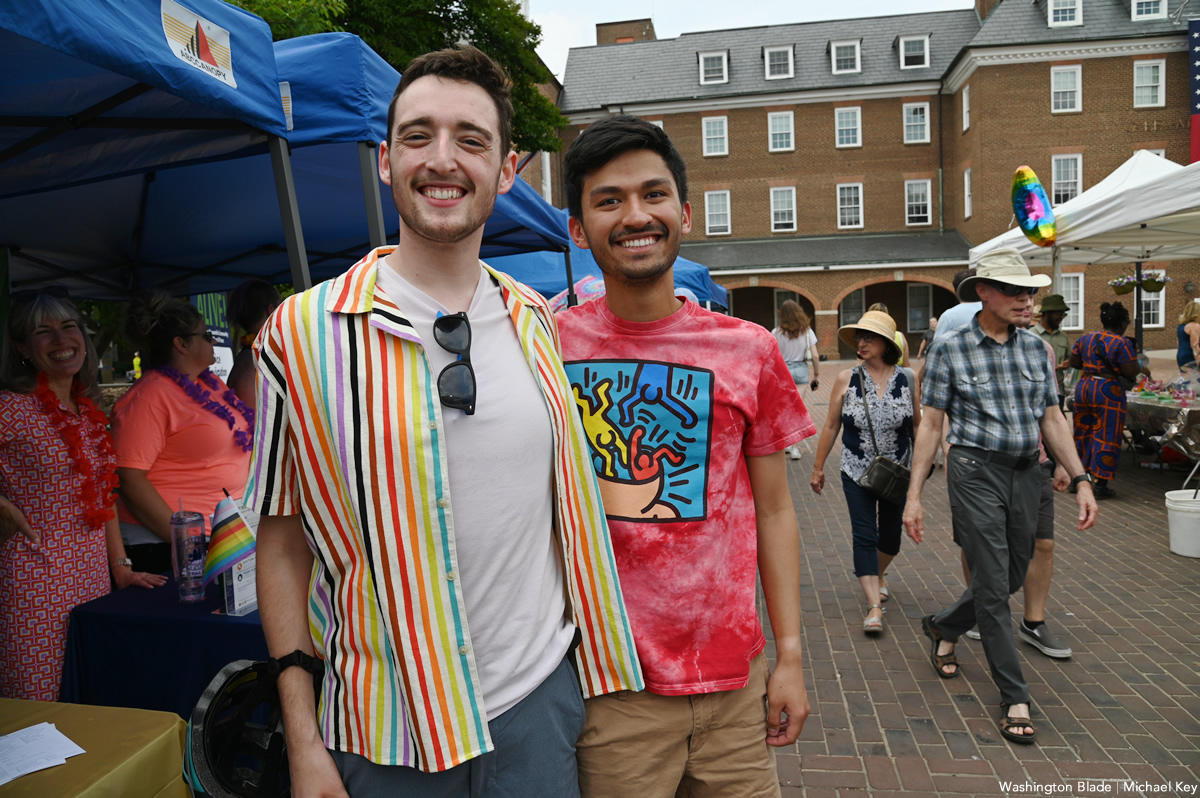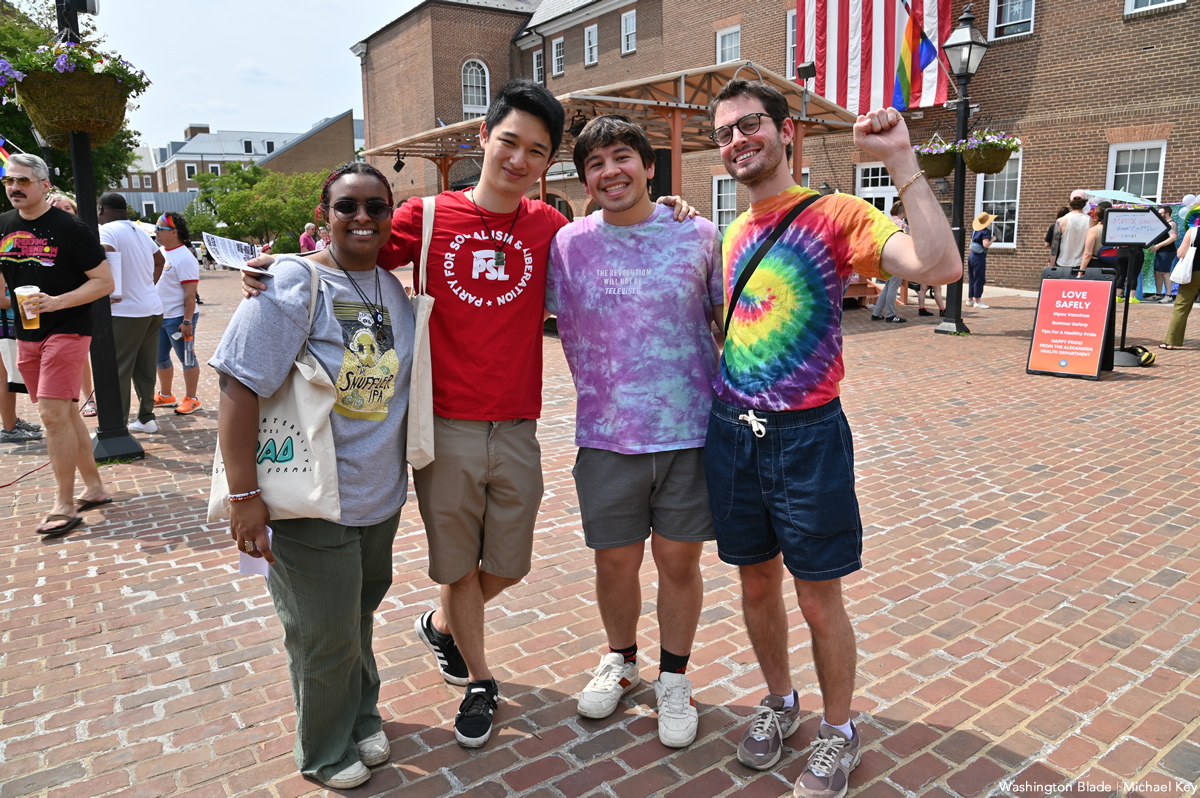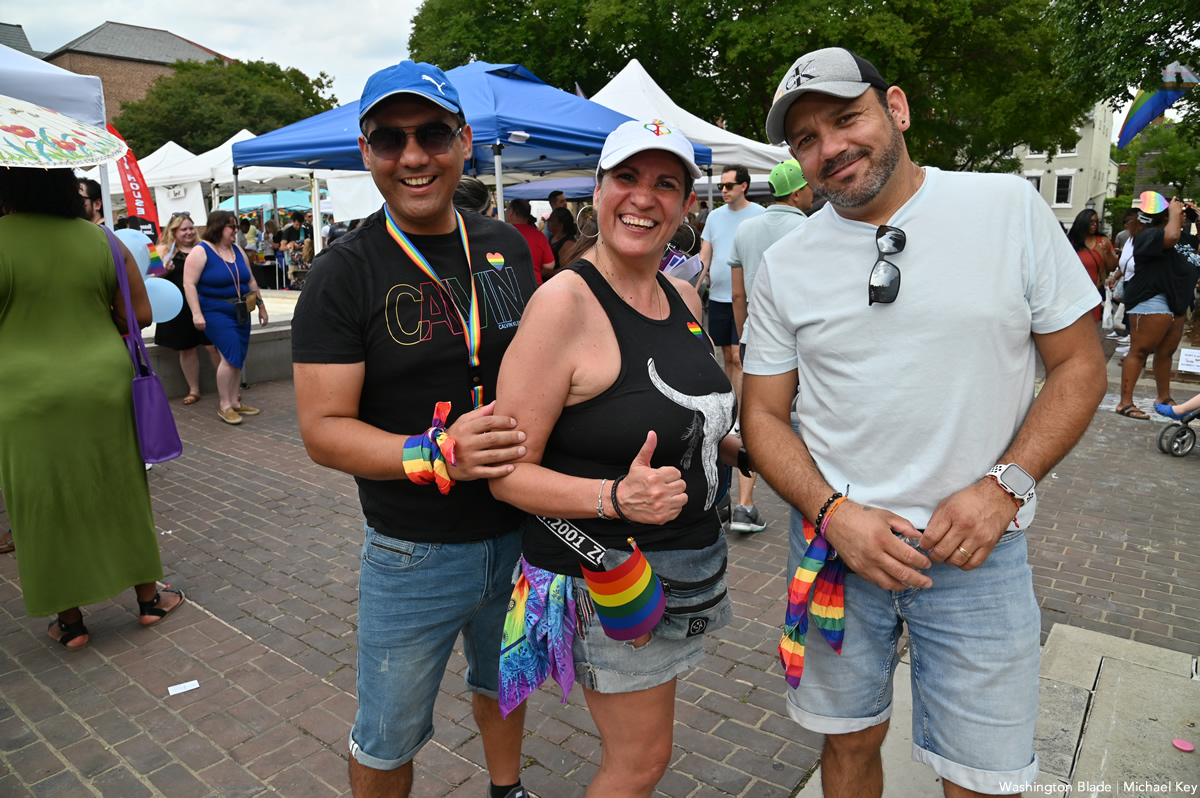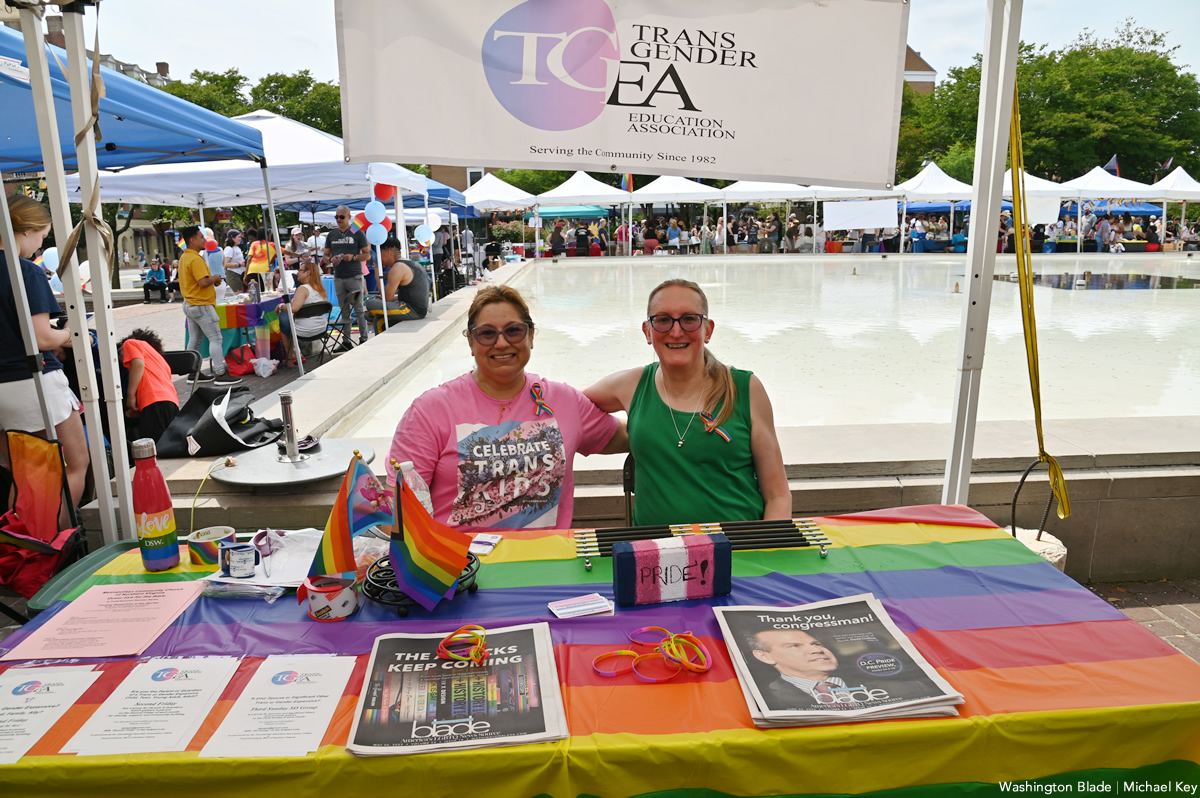 Covering Alexandria Pride for @WashBlade . #Pride #Pride2023 pic.twitter.com/bG0fJk24Lv

— Michael Patrick Key (@MichaelKeyWB) June 3, 2023