Md. Senate hearing on marriage draws hundreds
Governor, Baltimore mayor testify in favor of bill

ANNAPOLIS, Md. — Over the course of four hours on Tuesday, opponents and supporters of same-sex marriage delivered compelling testimony before a Maryland Senate committee in hopes of swaying lawmakers on a landmark bill.
The Maryland Senate Judicial Proceedings Committee heard testimony on the Civil Marriage Protection Act throughout the afternoon on the last day of January, as lawmakers, experts, clergy and regular citizens from both sides of the issue shared their feelings on the bill at two minutes a piece.
Gaithersburg resident Stephanie Kreps arrived early to the hearing, proudly wearing a 'Marylanders for Marriage Equality' sticker to show her support for the bill as the mother of a gay son.
"It's simple to me," Kreps told the Blade. "I have rights that my gay son doesn't have, and I want those rights for him and all other gay people."
Kreps was looking forward to hearing the testimony of the bill's supporters and said she was hopeful for the bill's prospects considering the Governor's support this year, and the growing trend toward supporting marriage for same-sex couples in Maryland.
The first witness to testify in favor of the bill was Maryland Gov. Martin O'Malley, who has made the bill part of his 2012 legislative agenda. O'Malley, who had at one time hesitated to support extending full marriage rights to gay couples, has become a proponent of the legislation.
"As you know we already recognize civil marriages that come from other states," Gov. O'Malley said during his brief testimony, "the civil marriage equality bill draws upon the lessons that we have learned from these other states."
"This bill balances an individual's civil marriage rights with the important protections of religious freedoms for all," O'Malley continued. "And because it protects both of these inalienable rights, it is supported by a broad coalition of Marylanders, which includes clergy, community leaders, faith-based organizations, civil rights groups and those who hold the most important title of all in our democracy, and that title is citizen."
O'Malley was followed by gay Sen. Richard Madaleno who spoke from the heart about his love for his partner and raising a child, and relayed a story about a walk with his young daughter that expressed the very essence of family.
"We were picking flowers along the way, and she was picking buttercups and dandelions," Madaleno said. "As she picked a few of the flowers, and went on to pick more, she handed me a little bouquet, and said 'daddy will you hold my wishes for me?'" When he asked her what she meant, she explained. "She said 'This is a wishing flower, you blow on it, and you see where your wishes go.'"
"I don't know why people fall in love, I don't know exactly why I have fallen in love with Mark as opposed to someone else, but I have, and together we have formed a family, and that family includes children."
Following Madaleno were Democratic Sens. Jamie Raskin and Robert Garagiola and Republican Sen. Allan Kittleman, as well as Attorney General Douglas Gansler (video below courtesy GoodAsYou), all of whom urged passage of the bill.
Kittleman, who spoke about his father's work in the civil rights movement, said he feels so strongly about the legislation because "I really do believe it's about family, it's about liberty, it's about equality."
"I remember my dad telling me years later that when he was fighting for the civil rights movement, and integration in the public schools in Howard County, and he was talking to people who were opposed to it, especially school board members, the would say things like 'but you don't know what will happen if we accept African Americans. Here's what might happen. They're going to do this in the hallway,' or 'they'll do this in the classroom,' or 'they'll cause this problem.' Always 'might be this' or 'might be that.' What I'm urging you is don't succumb to the mights. What my father taught me is that you don't take away someone's civil rights because of something that might happen. You can deal with the 'mights' later on. But make sure we get the civil rights done now. Make sure we get that equality for everyone in our community now."
"You don't say no to civil rights because you're worried about what might happen in the future," Kittleman concluded.
Raskin, for his part, strongly defended the religious protections in the bill, confirming that churches and church sponsored and operated facilities would be exempt from having to "lend any of its accommodations, programs, or services for the purpose of promoting a marriage it disapproves of for religious reasons."
However, Raskin was quick to differentiate religious groups and private individuals or businesses, who have been barred in law since 2001 from discriminating against Marylanders in public accommodation because of sexual orientation.
http://www.youtube.com/watch?v=z0aThYUXJ64
Sen. Raskin defends the marriage bill.
Also testifying in favor of the bill was Baltimore Mayor Stephanie Rawlings-Blake.
"I believe that all couples regardless of their sexual orientation, want their children protected under the law," Rawlings-Blake testified. "Please don't be mistaken, this bill is about more than those rights, it's also about civil rights and about equality under the law."
Both sides were given two hours each to present their witnesses in four parts — the first and third hours in support of the law, and the second and fourth in opposition.
All told, more than 75 citizens delivered testimony both for and against the bill over a period of four and a half hours. Opposition to the bill ran from the colorful — like local same-sex marriage hearing mainstay Minister Leroy Swailes, who produced groans even from other opponents of the bill — to the passionate; while support ran from the clinically factual to the deeply moving — such as the ardently supportive mother of a lesbian daughter, Penny Nichols.
The supporters also included dozens of same-sex couples raising children, parents of gay children and straight children raised by same-sex couples, all in an attempt to counter arguments by the opposition that same-sex marriage would be detrimental to the development of children in Maryland.
Also testifying in support of the law in the first hour were gay veteran and law enforcement officer Irene Huskens of Fort Washington; president of the Maryland AFL-CIO union, and father of a gay child, Fred Mason; gay federal worker and long-time Maryland resident Candy Holmes; supportive Unitarian-Universalist minister Rev. John Crestwell; and David Rocah, staff attorney at the ACLU of Maryland.
One of the questions that Rocah fielded from committee member Sen. Joseph M. Getty after his testimony dealt with whether the law discriminates against close family members that wish to marry "because of genetics, and the familial relationship is because of genetic relationships."
"It's long-standing policy in Maryland to prohibit marriage between people of a particular familial relation," Rocah answered. "They don't all relate with genetics. Maryland has prohibited relationships between stepfathers or stepmothers, they're not genetically related. Different states have different degrees of familial relationships in which marriage is prohibited. I don't see the issue of discrimination that you're referring to."
Both the hearing room itself and an overflow room were filled to capacity through much of the hearing, producing an electric and anxious atmosphere among those in attendance. Same-sex marriage supporters sat next to opponents, making it difficult in many cases to distinguish who was there in favor of and who was there against. Most in attendance could only be differentiated by the round stickers given out by both the proponents and opponents — which themselves were similar in shape, size and coloring.
Among those in the audience in opposition to the bill was Maryland resident Ruby Wilson who says she has concerns about the bill because she believes it will harm children.
"I believe children are being affected already in Massachusetts with the bill that's there," Wilson — who says as a Catholic she does not believe gays should adopt children — told the Blade. "In the fifth grade they're given a book …and it tells all the ways that you can enjoy yourself as a homosexual. I don't want my grandchildren to have that."
"Also they said that there's going to be a conscience clause in this bill for Christians," Wilson continued. "Well, they just take that to court, and the courts just take it out. And then where are we at? We just have no protection."
"I'm totally against it," Wilson said, though she is not opposed to civil unions for same-sex couples. "I'm just opposed to redefining marriage."
Wilson's feelings about "redefining marriage" were echoed by Maryland resident Edna Kersey.
"I think that traditionally that is what marriage defines, is a man and a woman, and I feel that they should find another term for the same-sex marriage, or the same-sex union, so that it not tamper with the name that we so long stood on," Kersey told the Blade. "That's what our foundation is built on, the tradition marriage, which is between a man and a woman. So its not the union itself, it is the name or the title that they are trying to change."
However, Kersey tells the Blade that she is not in support of Civil Unions, unlike Wilson.
In the second hour, the opposition first presented Maryland Family Alliance president Pastor Dereck McCoy, who set a cordial, respectful tone.
"Regardless of the tenuous debate that we're in," McCoy said, "I think we need to understand that Marylanders are separated on this issue, but it's a deep and passionate thing in the root and the heart of the communities and many people's lives."
However, regardless of the result of the vote, McCoy said the definition of marriage would not change for opponents. "People will still feel that marriage should be defined as one man, and one woman. That does not change."
Following McCoy was Maryland Baptist ministers Rev. Dr. John Lund, and Rev. Dr. Nate Thomas, as well as Presbyterian pastor Bob Borger, former mega-church pastor Joel Peebles — who recently lost a court battle over control over his Jericho City of Praise Ministry — as well as some Catholic voices such as Pastor of Our Lady of Perpetual Help, Father Eric Arnold, and Maryland Catholic Conference's Mary Ellen Russell.
"Among those who testified last year, there were some who seemed to bring hatred and prejudice into the hearing," said Father Arnold. "In fact, the Baltimore Sun reported that at least one Senator changed his stance on the bill because of the demonization that he sensed in some of the testimony. So as I speak to you today, I ask you to please not lump my testimony in with those who may be driven by hatred or prejudice."
Father Arnold assured the committee that he, and many of those testifying with him, were there with good will.
"We are here today simply to speak on behalf of the wonderful and unique institution of marriage as it exists in between one man and one woman," he continued, saying that preferring such unions was 'not prejudice.' "We ask you to recognize that the family based on a marriage of a man and a woman is a natural institution that is prior to the state."
Mary Ellen Russell, in the adjacent audio file, seemed to come out both in favor and against civil unions during her testimony (hear her testimony at GoodAsYou.org).
The testimony was concluded by an attorney specializing in representing churches and ministers, Erika Cole, the Beckett Fund for Religious Liberty's Eric Baxter, and the anti-gay Alliance Defense Fund's Brian Raum (hear his testimony at ThinkProgress.org).
Several times throughout the proceedings — both the hearing room and the overflow room where the testimony was projected upon two large screens at the fore of the room — parts of the audience erupted into cheers and applause in response to testimony given, often soliciting a stern reminder from committee chair Sen. Brian E. Frosh that for the sake of time, applause was to be held until the end, in recognition of the number of witnesses to get through.
Leading the supporters of the bill to testify in the third hour were the Human Rights Campaign's Sarah Warbelow, who gave a statement about the way same-sex couples in Maryland were treated unequally in terms of property ownership, child rearing, healthcare and inheritance.
"Hundreds of laws cover the benefits, rights, and obligations of spouses," Warbelow told the committee. "When same-sex couples cannot participate in marriage, their families are more vulnerable."
Following Warbelow were Baltimore Presbyterian pastor Andrew Foster Connors, Baltimore's Rabbi Elyssa Sachs Kohen, Doug Prouty of the Montgomery County Education Association, Henry Dugan president of the Maryland State Bar Association, along with State Bar member Craig Little, Daphne Mcclellan executive director of the National Association of Social Workers Maryland chapter, Rev. Madeleine Beard coordinator of public policy for the Episcopal Diocese of Maryland, MCC Bishop Rev. Darlene Garner and Rev. Jill McCrory Chair of Association of Welcoming and Affirming Baptists.
They were joined by social workers and radio hosts Bob and Lori Hollander, Progressive Maryland Interim Executive Director Kate Planco Waybright, and Ezekiel Jackson political organizer for 1199 SEIU, who said, "as a heterosexual African American man, I'm here for equality."
http://www.youtube.com/watch?v=qfBGyIhtWfw
A.G. Gansler testifies
Opposition in the fourth hour brought some of the most curious testimony of the day. Openly gay father Doug Mainware lamented the lack of a mother in the lives of his children, and cited his conservative beliefs and "thinking deeply about this issue in a reasoned way," as impetus for coming to oppose the bill after previously supporting it. Senator Raskin, intrigued by the curiosity of the situation, asked Mainware, "how do you undermine an institution by bringing more people into it?"
Mainware believes that the term belongs specifically to the union between a man and a woman, but did admit he is not opposed to civil unions.
Mainware was followed by a cordial Rob Lucas and anti-gay group MassResistance's Brian Camenker, who warned lawmakers that parents will lose control over what children are taught in school if marriage is extended to same-sex couples, and even warned about a particular case, frequently cited by same-sex marriage foes, in which David Parker was arrested for opposing a pro-gay curriculum in his child's school.
Also opposing in the fourth hour were Pastor Victor Kirk, Maryland Gubernatorial candidate Corrogan Vaughn, Ruth Jacobs, Silver Springs pastor Robert Nelson, leader of Maryland Marriage Savers Mike McManus, Pierre Bynum, Chaplain at the Family Research Council, Martha and Ed Jenkins, Todd Braun, the colorful Minister Leroy Swailes, and Grace Harley who opposes the bill but — after reciting from the biblical book of Matthew — proclaimed, "I once lived as a man, I once married a woman in 1978, I've been before you many times."
After the final round of opponents, several prominent supporters were able to give their testimony, including Kate Oliver of the group COLLAGE which brings together the children of gay parents, Rev. Lisa Ward, Liz Seaton of the National Center for Lesbian Rights, Rev. MacArthur Flournoy who had led the clergy rally earlier in the day, president of the Maryland Gay and Lesbian Chamber of Commerce Mark Yost and Episcopal priest Rev. Kathleen Corbet Welsh, a happily partnered lesbian for many decades.
Among these prominent voices was Equality Maryland executive director Carrie Evans, who echoed the sentiments of all of the heartfelt statements that had preceded hers.
"Today you have heard from individuals and families who represent the wonderful and cherished diversity of our great state," Evans told the committee. "Each person has shared the sometimes personal and touching reasons why you should vote to end marriage discrimination."
Also in this group was memorable mother of a lesbian daughter at Drexel University, Penny Nichols, who proclaimed "As a devoted mother, I knew my daughter was gay since the second grade."
"When she finally said to me at the age of 16, 'mom I'm gay,' I shocked her with my response, for I hugged my daughter, and I said 'I'm so proud of you for being your authentic self," Nichols said. "I want my lesbian daughter to live in a just world."
"The only obstacle my lesbian daughter should face is her mother's rule that she cannot marry until after she receives her degrees," Nichols continued. "I am not gay, but I birthed a gay daughter. I don't know who's louder or prouder — she or I — but I will tell you, I think I am outer and prouder!"
After the completion of the last supporters, the committee agreed to exhaust the speaker's list by giving those remaining — both supporting and opposing — one minute each to add their own testimony.
http://www.youtube.com/watch?v=o-Tsr7rz9Og
Comings & Goings
Nathanson takes role at Outright Action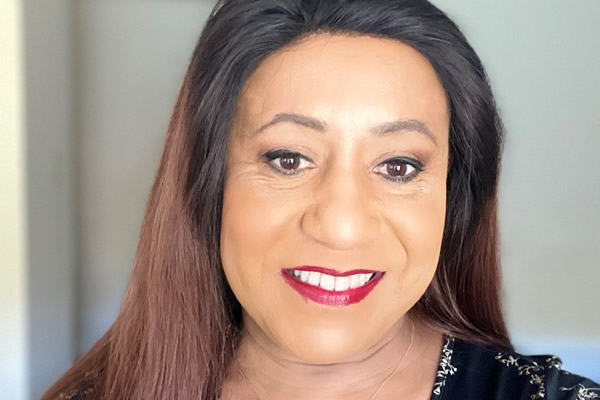 The Comings & Goings column is about sharing the professional successes of our community. We want to recognize those landing new jobs, new clients for their business, joining boards of organizations and other achievements. Please share your successes with us at: [email protected]
The Comings & Goings column also invites LGBTQ+ college students to share their successes with us. If you have been elected to a student government position, gotten an exciting internship, or are graduating and beginning your career with a great job, let us know so we can share your success.
Congratulations to Rikki Nathanson on her new position as Senior Advisor – Global Trans Program with OutRight Action International in New York. Nathanson will be based in D.C.
"I am absolutely thrilled to be taking on this new role as Senior Advisor in OutRight's Global Trans Program," said Nathanson. "I have finally found the perfect fit for me: as a trans woman who has been fighting for equality not only for myself, but for others globally, this position is not only a job, it's intrinsically part of who I am. So, what better way to live, nurture and grow myself."
Nathanson will be working closely with all program staff to ensure a cohesive and intentional approach to gender issues throughout OutRight's programs, including its approach to gender ideology movements. She will lead new initiatives on gender advocacy and policy change, focused but not limited to legal gender recognition and anti-discrimination legislation and policies.
Prior to this Nathanson was director of housing programs at Casa Ruby in D.C. She has also held a number of other positions including: founder/executive director of Trans Research, Education, Advocacy & Training (TREAT), Zimbabwe; chairperson Southern Africa Trans Forum, SATF, Cape Town, South Africa; executive director, Ricochet Modeling Agency, Zimbabwe; and company secretary for Dunlop Zimbabwe Limited, Zimbabwe.
SMYAL Director Shakir to step down Dec. 31
Board to launch Executive Search beginning in January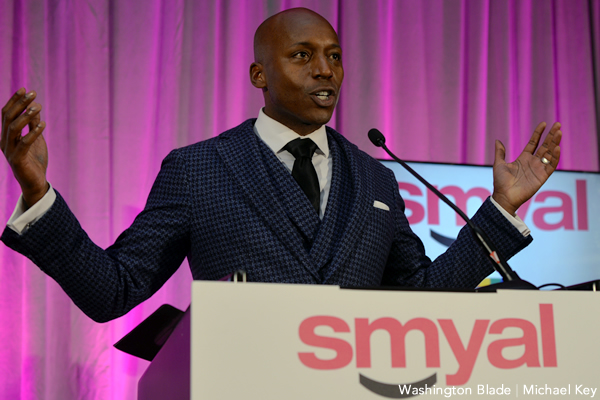 Sultan Shakir, who has served as executive director of D.C.'s LGBTQ youth advocacy organization SMYAL since August 2014, announced on Friday that he will be stepping down from his position effective Dec. 31.
In a Dec. 3 announcement, SMYAL said details of Shakir's future career plans would be announced in the coming weeks.
"While we are sad to see Sultan leave, we wish him nothing but the same success in his new endeavor as he had at SMYAL," said Rob Cogorno, SMYAL's board chair. "His leadership and vision enabled SMYAL to expand greatly needed services to LGBTQ youth in the DC metro area throughout his tenure," Cogorno said.
"I am immensely proud of the work we have been able to accomplish together in my time at SMYAL," Shakir said in a statement released by SMYAL. "SMYAL has been an integral and vital resource in the DMV community for over 37 years, and while we have come a long way in combating homophobia, transphobia, racism, sexual health stigma, homelessness, violence against the LGBTQ community, and oppression, we have a long way to go," he said.
"This work has never been about one person," said Shakir. "SMYAL was founded by our community and we're still around because of our community," he said. "I leave knowing that the commitment and passion of the SMYAL Board, staff, volunteers, and youth leaders have created a solid foundation from which our work will continue to grow until LGBTQ youth no longer need us."
The SMYAL statement says that under Shakir's tenure, SMYAL, which stands for Supporting and Mentoring Youth Advocates and Leaders, expanded its programs and services for LGBTQ youth. Among other things, in 2017 SMYAL opened its first of several housing facilities for homeless LGBTQ youth that include culturally competent case management, education and employment assistance.
"The Youth Housing Program now comprises five programmatic models that serve a combined 61 youth residents," the statement says.
It points out that also under Shakir's leadership, SMYAL expanded the age range of the youth its programs serve under a new Little SMYALs program, which welcomes LGBTQ youth ages 6-12. And earlier in 2021 under Shakir's guidance, SMYAL began a new Clinical Services Department "which provides affirming and accessible mental health counseling," the statement says.
"The SMYAL Board of Directors will officially launch an Executive Search beginning in January 2022 and expects to have named a new Executive Director by summer 2022," the statement says. It says the board will soon name an interim executive director to work with SMYAL's Deputy Executive Director, Jorge Membreno, and the organization's leadership team to oversee the day-to-day activities until a new executive director is named.
Rainbow History Project to honor LGBTQ 'Pioneers'
Virtual celebration to take place on Dec. 9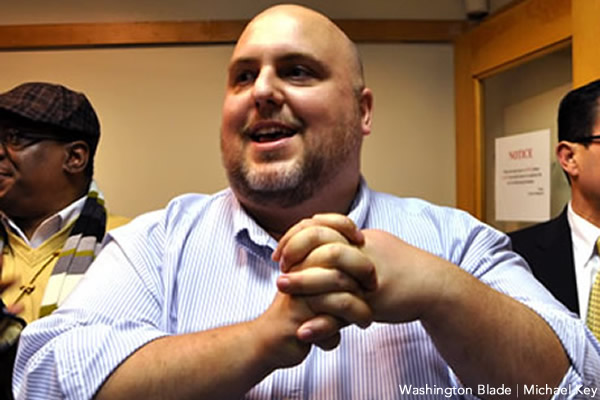 D.C.'s Rainbow History Project says it will honor and recognize 12 individuals and one organization by designating them as Community Pioneers "for their diverse contributions to the Washington-area LGBTQ community" at a Dec. 9 virtual celebration.
"Rainbow History Project is an all-volunteer organization dedicated to collecting, preserving and sharing the LGBT history of metropolitan Washington, D.C.," the group says in a statement announcing the event. "The Pioneers awards recognize diverse community leaders for their roles as organizational founders, innovators, advocates and volunteers," the statement says.
"The Pioneers celebration will be held virtually and is designed with special features that reproduce the feeling of attending in-person, such as live streaming and video chatting with other attendees and Pioneers before and after the core awards programing," according to the statement.
"Celebrating our Community Pioneers has been a cherished tradition since Rainbow History Project's founding 21 years ago," said Rob Berger, the organization's chairperson. "It's always an inspiring event, and we are happy that our virtual platform will still allow participants to meet and talk with the Pioneers," Berger said in the statement.
The virtual event is free and open to the public, the statement says. Organizers released this link for those interested in attending, saying a short registration process may require registering in advance.
Following is the list of Community Pioneers scheduled to be honored at the Dec. 9 event as released by Rainbow History Project along with the project's description of their backgrounds.
– Arlington Gay and Lesbian Alliance, a local group that since its founding has addressed equal rights issues for LGBTQ Virginians from a state and local perspective.
– Eboné F. Bell, founder and editor-in-chief of Tagg Magazine and Tagg Communication LLC.
– Bart Forbes, founding member of "Gay Fairfax," a pioneering television newsmagazine program in Northern Virginia.
– Ellen Kahan, youth and family advocate, president of Rainbow Families, former director of the Lesbian Services Program at Whitman-Walker Health, and currently senior director of programs and partnerships at the Human Rights Campaign Foundation.
– Theodore Kirkland (deceased), a co-founder of D.C. Black Pride in 1991, member of the Gay Liberation Front and Skyline Faggots, active community health volunteer and advocate.
– Paul Marengo, community leader through LGBTQ organizations including Reel Affirmations, Cherry Fund, and Pride celebrations for youth, Latino, Black and Transgender communities.
– David Mariner, executive director of CAMP Rehoboth, and former executive director of the D.C. Center for the LGBT Community.
– Mark Meinke founder longtime chair, Rainbow History Project, and co-founder of Rainbow Heritage Network, a national organization for the recognition and preservation of sites, history and heritage associated with sexual and gender minorities.
– Michael "Micci" Sainte Andress, artist, health educator and advocate and an early leader in bringing African Americans into HIV/AIDS clinical trials.
– Boden Sandstrom, founder and owner of Woman Sound (later City Sound), the first all-woman sound company, which makes LGBTQ rights rallies and the women's music scene possible.
– Casse Culver (deceased), nationally acclaimed D.C. lesbian feminist singer-songwriter, and partner of Boden Sandstrom, whose followers said her love songs and feminist lyrics moved audiences from foot stomping to silent reflection.
– Alan Sharpe, playwright, director and co-founder of the African American Collective Theater in Washington, D.C., in 1976, which now focuses on LGBTQ life and culture in the Black community.