Gay man elected governor of Sicily
Former mayor well known as anti-Mafia crusader
In a development considered unthinkable just a few years ago, an openly gay man won election as governor of Sicily in an Italian regional election on Sunday.
Rosario Crocetta, 61, a former mayor of the Sicilian city of Gela who became known as an outspoken crusader against the Sicilian Mafia, came in first place with 30.4 percent of the vote in a ten candidate race.
The Italian news service ANSA reports that although Crocetta's vote total isn't large enough for a governing majority for the center-left Democratic Party, under whose banner he ran, he is expected to form a coalition government in the Sicilian Parliament with one or more of the other parties.
"Today is more than an election result, it is a date with history," the AFP news service quoted Crocetta as telling journalists.
"It's the first time that a candidate for the left is elected as regional governor, it's the first time that an anti-Mafia candidate wins," AFP quoted him as saying in referring to Sicily.
Political commentators in Italy and Europe viewed Crocetta's election as significant because he beat the center-right candidate aligned with former Italian Premier Silvio Berlusconi, Nello Musumeci, who received 25.7 percent of the vote.
Berlusconi's center-right People of Freedom Party and other right-leaning parties have won nearly all elections in Sicily since the end of World War II.
While campaigning in August, Crocetta startled some political observers when he said in a press interview that he would abstain from sex if elected governor, or president, as the head of the Sicilian government is sometimes called.
"If I were to become Sicily's president, I would say farewell to sex," he told the Klaus Condicio news website. "I will consider myself married to my region and its inhabitants."
Crocetta won election as mayor of Gela, located on Sicily's southern coast, in 2003 as a member of the Italian Communist Party, becoming Sicily's and Italy's first openly gay mayor. He joined the Democratic Party in 2008, one year before he left office as mayor.
His long record as a champion of government reform and his role as a leader of Sicily's anti-Mafia movement attracted strong support among voters in Gela who, according to some observers, took the extraordinary step of supporting a gay candidate in a conservative leaning region.
His anti-Mafia work also resulted in numerous death threats requiring that he receive 24-hour police protection during his years as mayor.
He is fluent in Arabic, French, and English and served as Sicily's cultural liaison to Middle Eastern countries, including Tunisia, Yemen, and Lebanon before becoming mayor. After completing two terms as mayor he served as one of Italy's representatives in the European Parliament.
Avoiding a shutdown looks likely as House clears bipartisan spending bill
45-day continuing resolution passed 335-91.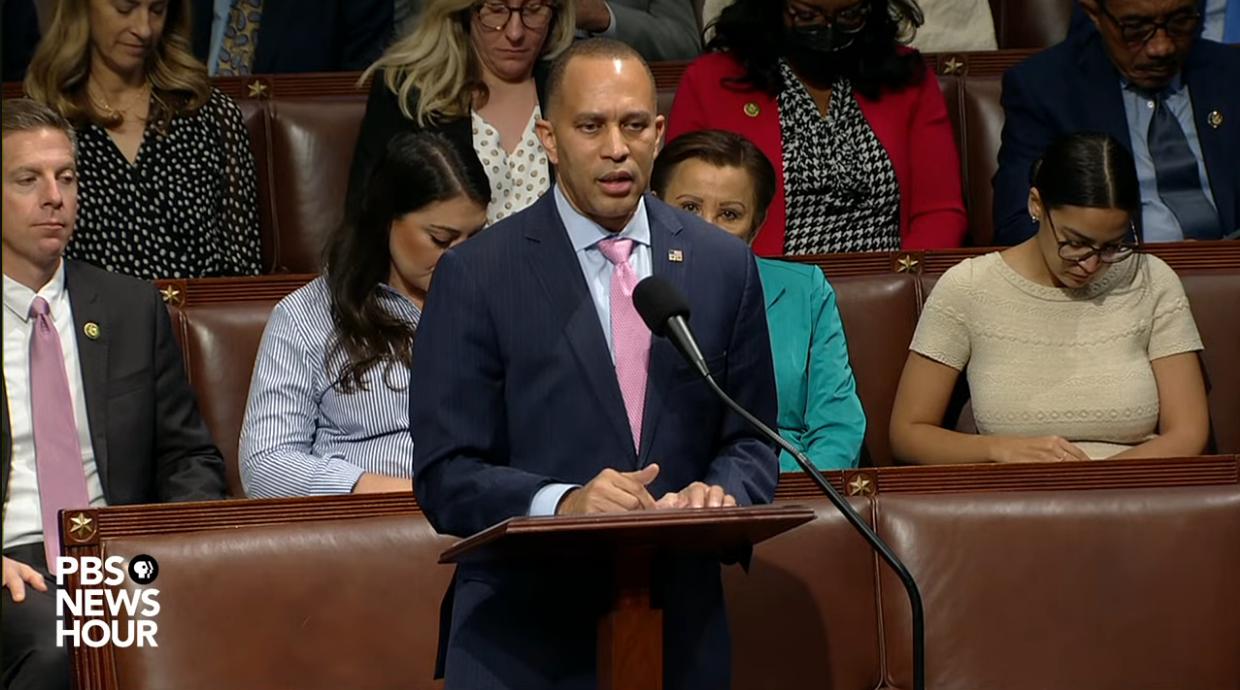 The U.S. House on Saturday approved a 45-day continuing resolution that, should the Senate approve the stopgap measure, as expected, will avert a government shutdown.
In a stunning turn of events, a coalition of Republicans and Democrats backed the proposal, H.R. 5860 advanced by House Speaker Kevin McCarthy (R-Calif.), which was passed with a vote of 335-91.
Ninety Republicans and one Democrat voted against the continuing resolution which, in addition to funding U.S. government agencies through mid-November, will provide billions in disaster relief .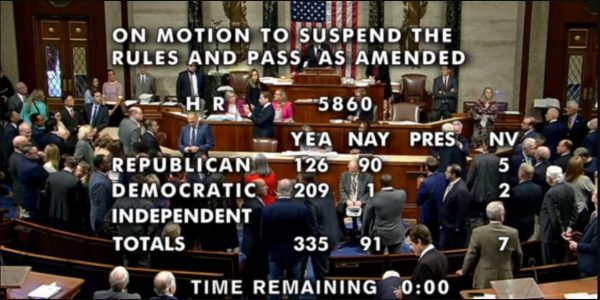 Democrats agreed to the bill even though it did not contain U.S. aid to Ukraine. Still, the most conservative members of McCarthy's caucus have warned they would replace their speaker if he cooperated with Democrats on a deal to avoid a shutdown.
In recent weeks, these members advanced far-right anti-LGBTQ amendments to spending packages that stood no chance of becoming law.
Eswatini government refuses to allow LGBTQ rights group to legally register
Supreme Court previously ruled in favor of Eswatini Sexual and Gender Minorities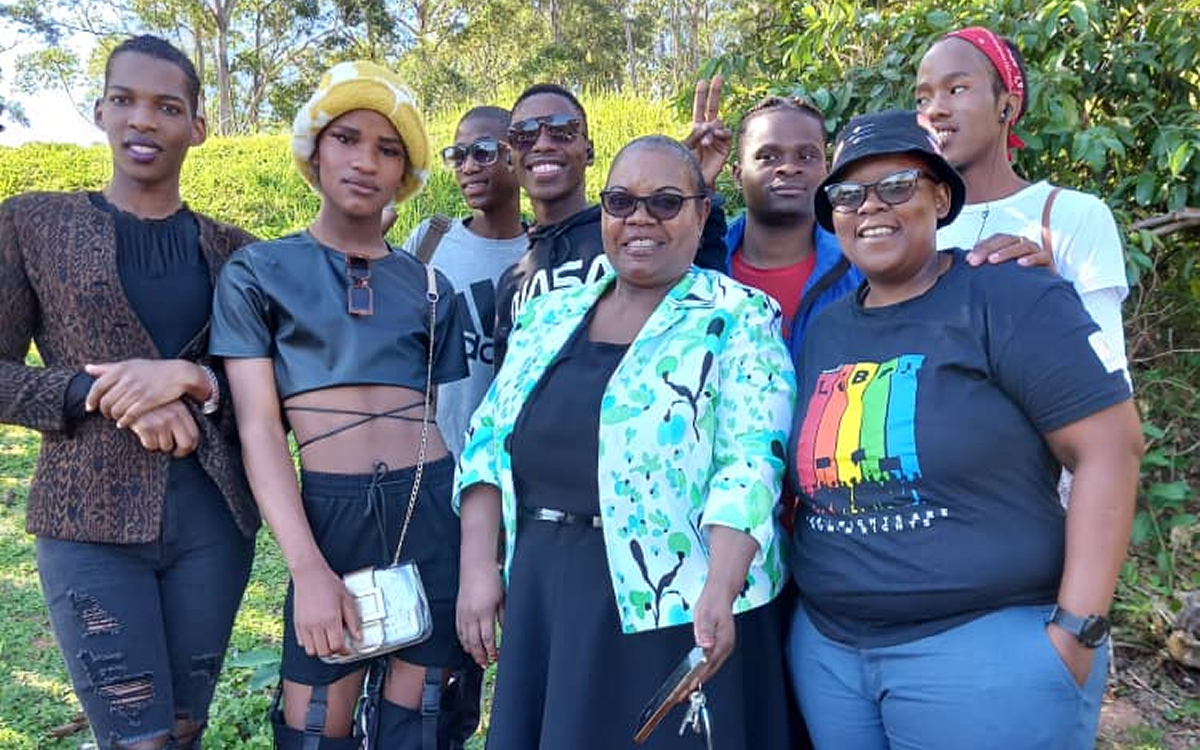 The Eswatini Commerce, Industry and Trade Ministry this week said it will not allow an LGBTQ rights group to register.
The country's Supreme Court in June ruled the government must allow Eswatini Sexual and Gender Minorities to register.
The Registrar of Companies in 2019 denied the group's request. Eswatini Sexual and Gender Minorities the following year petitioned the Supreme Court to hear their case. The Supreme Court initially ruled against the group, but it appealed the decision.
"[The] Minister of Commerce and Trade refuses to register ESGM citing the 'Roman Dutch Law,'" said Eswatini Sexual and Gender Minorities on Thursday in a tweet to its X account. "This was after the Supreme Court ruled unanimously that the refusal to register ESGM by the registrar was unconstitutional."
Virginia Beach high school students stage walkouts to support transgender rights
City's school board approved policy to out trans students to parents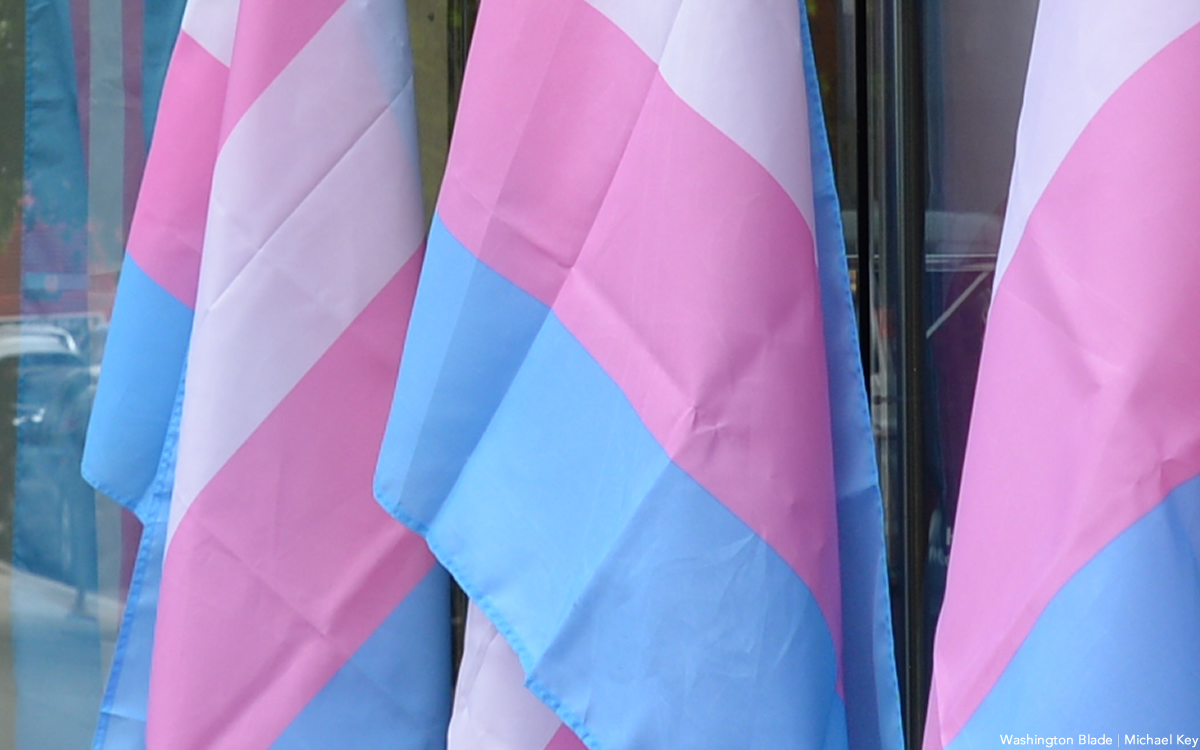 Students at five Virginia Beach high schools on Friday staged walkouts in support of transgender rights.
The walkout is in response to the Virginia Beach School Board approving policy 5-31, which the Pride Liberation Project says will require schools to out trans students to their parents.
Students have been organizing walkouts across the state since Republican Gov. Glenn Youngkin earlier this year announced new guidelines for trans and nonbinary students.
"Students like me aren't going to be able to talk to our teachers if we're constantly worried about our school officials calling home to forcibly out us," AJ, a trans Kellam High School Student, told the Pride Liberation Project.