Estate to create Kameny Foundation
Will promote LGBT rights causes, provide scholarships to LGBT youth and establish guidelines for using "Gay is Good" slogan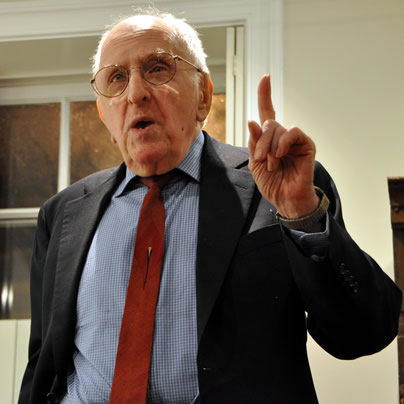 The estate of the late gay rights leader Frank Kameny is taking steps to create a non-profit foundation to promote LGBT rights causes, provide scholarships to LGBT young people and establish guidelines for using Kameny's "Gay is Good" slogan, according to an attorney representing the estate.
"The estate is in the process of organizing the Franklin E. Kameny Foundation for the purpose of preserving Dr. Kameny's legacy and promoting public awareness of the need for lesbian, gay, bisexual, and transgender equal rights," said attorney Glen Ackerman.
The announcement of the creation of the Kameny Foundation came less than a week after the U.S. Patent and Trademark Office issued a preliminary denial of an application by the Kameny estate for a trademark to restrict the use of the "Gay is Good" slogan, which Kameny coined in 1968 to promote gay rights causes.
Several gay activists have raised objections to the idea of placing a trademark on the well-known slogan, saying Kameny intended the slogan to be used by the LGBT community without restrictions.
In a written notice, which is part of the public record, a USPTO official said the trademark application failed to properly demonstrate how the phrase would be used in interstate commerce, as required under the U.S. trademark law.
A USPTO spokesperson told the Blade the trademark law has been interpreted broadly to allow non-profit organizations to obtain trademarks for non-commercial use as long as such organizations engage in activities or provide services that cross state lines and fall under the definition of "commerce."
The estate has six months to revise and resubmit its application under USPTO rules.
Ackerman said the Kameny estate is "committed to working with" the USPTO to obtain a trademark for the Gay is Good slogan.
According to Ackerman, the estate will or has invited at least six prominent gay rights leaders or academic experts to serve on the Kameny Foundation's board of directors. Among them, he said, are Christopher Dyer, former director of the city's Office of GLBT Affairs; Charles Francis, founder of the Kameny Papers Project, which facilitated the sale and transfer of most of Kameny's historic papers and other items to the Library of Congress and the Smithsonian Institution's American History Museum; Timothy Patrick McCarty, lecturer and director of the Human Rights and Social Movement Program at Harvard University's Kennedy School of Government; Richard Rosendall, longtime D.C. gay rights advocate and an official with the Kameny Papers Project; and Joe Solmonese, former executive director of the Human Rights Campaign.
He said Timothy Lamont Clark, whom Kameny named in his will as his heir and the executor of his estate, will also serve on the foundation board along with Ackerman's law firm partner, J. Max Barger, the estate's legal representative.
Ackerman said the foundation would be charged with establishing guidelines for use of the Gay is Good slogan by organizations and individuals working to advance LGBT equality.
Dyer, who called the creation of the Kameny Foundation a "great idea," said he was uncertain whether other work-related commitments would allow him time to serve on the foundation's board. He said he was troubled over a dispute between the estate and the local group Helping Our Brothers and Sisters, which has resulted in a delay in the burial of Kameny's ashes, and isn't inclined to join the board until the dispute is resolved.
Rosendall said he has declined the estate's invitation to join the foundation board. The others named as possible board members couldn't immediately be reached.
Defendant pleads guilty to second-degree murder in Vongell Lugo case
Victim's family, friends upset over proposed 14–16-year sentence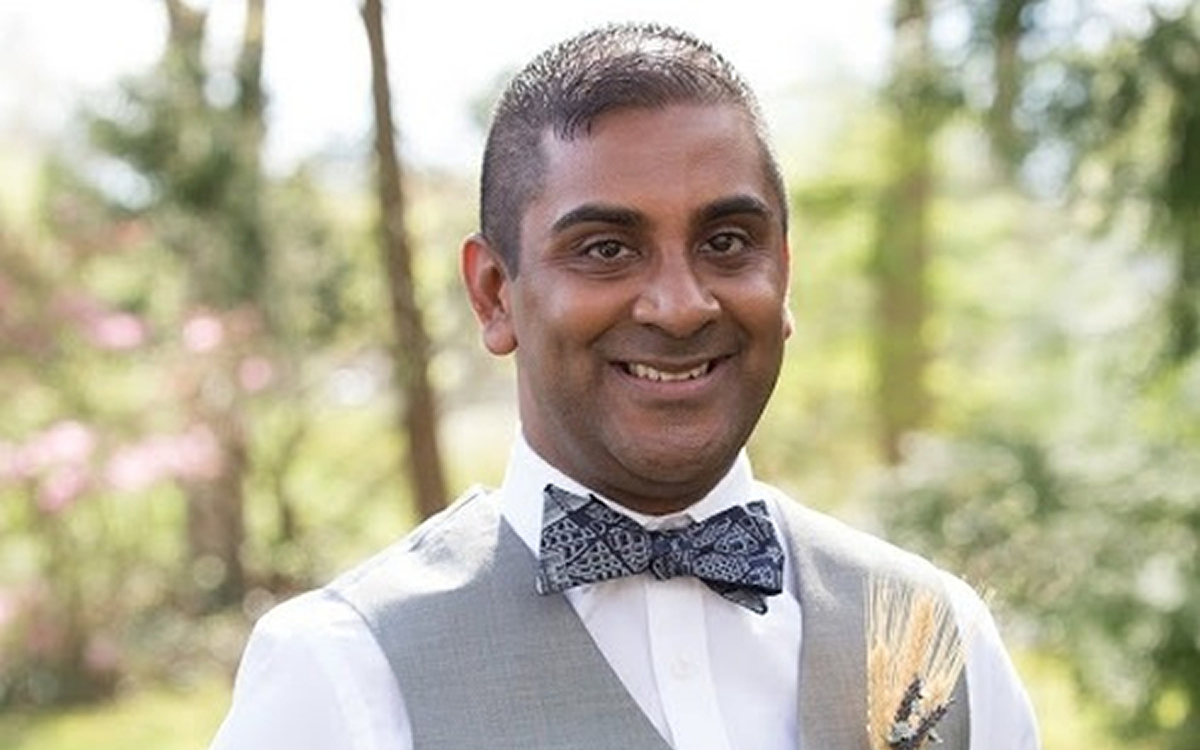 A man charged with premeditated first-degree murder while armed for the Jan. 6, 2019, murder of gay corporate manager Vongell Lugo pleaded guilty in D.C. Superior Court on Feb. 3 to a single count of second-degree murder while armed as part of a plea bargain deal offered by prosecutors.
As part of the plea offer, prosecutors with the Office of the U.S. Attorney for the District of Columbia agreed to drop the first-degree murder charge against Collin J. Potter. The agreement also calls for prosecutors to ask Superior Court Judge Marisa Demeo, who's presiding over the case, to hand down a sentence of between 14 and 16 years of incarceration.
Under D.C. law, second-degree murder carries a maximum sentence of 30 years in prison. Demeo scheduled a sentencing hearing for April 14.
Potter's guilty plea came just over two weeks after Demeo on Jan. 23 approved a motion filed by Assistant U.S. Attorney Peter V. Roman, the lead prosecutor in the case, calling for dismissing four of the five counts in a grand jury indictment against Potter handed down in August 2019. The counts that were dismissed included two counts of felony murder while armed (aggravating circumstances,) kidnapping while armed and first-degree sexual assault while armed.
Roman's motion called for leaving in place the fifth count of the grand jury indictment: First degree murder while armed (premeditated) (aggravating circumstances.)
Court records show that Demeo dismissed that charge as part of the plea agreement after Potter pleaded guilty on Feb. 3 to second-degree murder while armed. The three-page plea agreement filed in court also states that second-degree murder while armed carries a maximum sentence of 30 years of incarceration under the D.C. criminal code and the judge would make the final decision on a sentence for Potter.
Two longtime friends of Lugo, Hannah Davis Hastings and Juliana Geller, who said they were representing Lugo's family, spoke briefly at the Feb. 3 court hearing at the invitation of Roman.
The two women told Demeo, who agreed to allow them to speak, that they and the Lugo family strongly object to the recommendation that Potter be sentenced to a range of 14 to 16 years, saying a just and fair sentence should be significantly greater. Demeo told the two women they and others will be given an opportunity to speak and express their concerns at the April 14 sentencing hearing.
At the time of his arrest in January 2019, Potter, then 26, was serving as a U.S. Navy Hospital Corpsman. He has been held in jail since the time of his arrest and during the more than four years that the case has gone on while Potter was awaiting a trial.
In addition to agreeing to the plea bargain offer, Potter agreed to and signed a one-page Proffer of Facts submitted by prosecutors that states in detail the allegations against Potter that it says would have been proven beyond a reasonable doubt had the case gone to trial.
The proffer begins by telling what happened after police and prosecutors say Lugo and Potter met, possibly for the first time, at the Black Whiskey bar at 1410 14th St., N.W., on the night of the murder, at which time Lugo, 36, invited Potter to Lugo's apartment in Northwest D.C.
"On Sunday, Jan. 6, 2019, at approximately 4:00 a.m., the defendant and the decedent, Vongell Lugo, were alone together in Mr. Lugo's apartment," the proffer states. "The defendant, unprovoked, attacked Mr. Lugo," it says.
"The defendant grabbed one of Mr. Lugo's kitchen knives from Mr. Lugo's kitchen and stabbed Mr. Lugo 42 times in the head, neck, and torso, killing Mr. Lugo," the proffer continues. "According to the autopsy, the defendant, at some point, also punched Mr. Lugo in the face. Mr. Lugo never fought back, beyond yelling for help," the proffer says, adding that two neighbors heard the calls for help and called 911.
"The defendant then attempted to clean the knife in the kitchen sink," it states. "Around 4:20 a.m. the defendant pulled Mr. Lugo's naked body out into the hallway, where Mr. Lugo's body was found and the defendant was discovered by MPD officers, standing naked, uninjured and covered in Mr. Lugo's blood."
Court records show that Potter was arrested on the scene and initially charged with second degree murder while armed. The court records show that prosecutors a short time later offered a plea bargain deal, which Potter through his attorney rejected, calling for Potter to plead guilty to second-degree murder in exchange for the government not seeking a grand jury indictment on first-degree murder and other charges.
The grand jury then handed down its five-count indictment in August 2019 that included the first-degree and felony murder charges along with the sexual assault and kidnapping charges. For reasons not provided in the public court records, the case dragged on for the next four years until a trial was scheduled to take place April 18, 2023.
The U.S. Attorney's office has declined to provide a reason why it decided for the second time to offer the plea agreement for second-degree murder rather than bring the case to trial on the charges included in the indictment.
"They just said this is a better way to do this," Hastings, Lugo's friend, told the Washington Blade after the Feb. 3 court hearing. "I don't think there is anything more we can share on this," she said.
Attorneys familiar with criminal cases like this one have said prosecutors sometimes offer plea deals when they are not certain they can obtain a conviction on first-degree murder in a trial by jury. In some cases, when the defense establishes a "reasonable doubt" in the minds of jurors, a verdict of not guilty has emerged in murder cases, lawyers have said.
Longtime D.C. defense attorney Mindy Daniels, who practices criminal law, said in the case of the Lugo murder, where there were no witnesses and the two men were in the apartment alone, the defense could have argued a number of claims that could have an impact on a jury, such as the defendant acted in self-defense after being attacked by the victim.
"Trials are unpredictable," Daniels said. "When they can get a murder conviction without a trial, the government is often satisfied," she said, noting that a second-degree murder conviction is still a murder conviction. "A jury might find the defendant guilty of second-degree murder at trial anyway," Daniels said. "A plea is a guaranteed conviction."
At the time of his death, Lugo had been working as an associate manager for TransPerfect, an international company that provides foreign language translation, interpretation and business services. Friends of Lugo have said that prior to joining TransPerfect in 2016, he worked as a manger in the men's clothing department at the D.C. area retail stores J Crew, Bloomingdale's, and the Gap beginning in 2003.
"Everyone who met him became his friend for life," said one friend who was among more than 80 people, including co-workers, friends and family members, who attended a Jan. 11, 2019, candlelight vigil celebrating Lugo's life. "Vongell was a beloved son, brother, uncle and coworker" who was a "kind soul, the center of the party, and a beacon of light that made an impact on everyone he came into contact with," another friend said at the vigil.
Va. House committee advances two anti-transgender bills
Democrats in state Senate will likely kill measures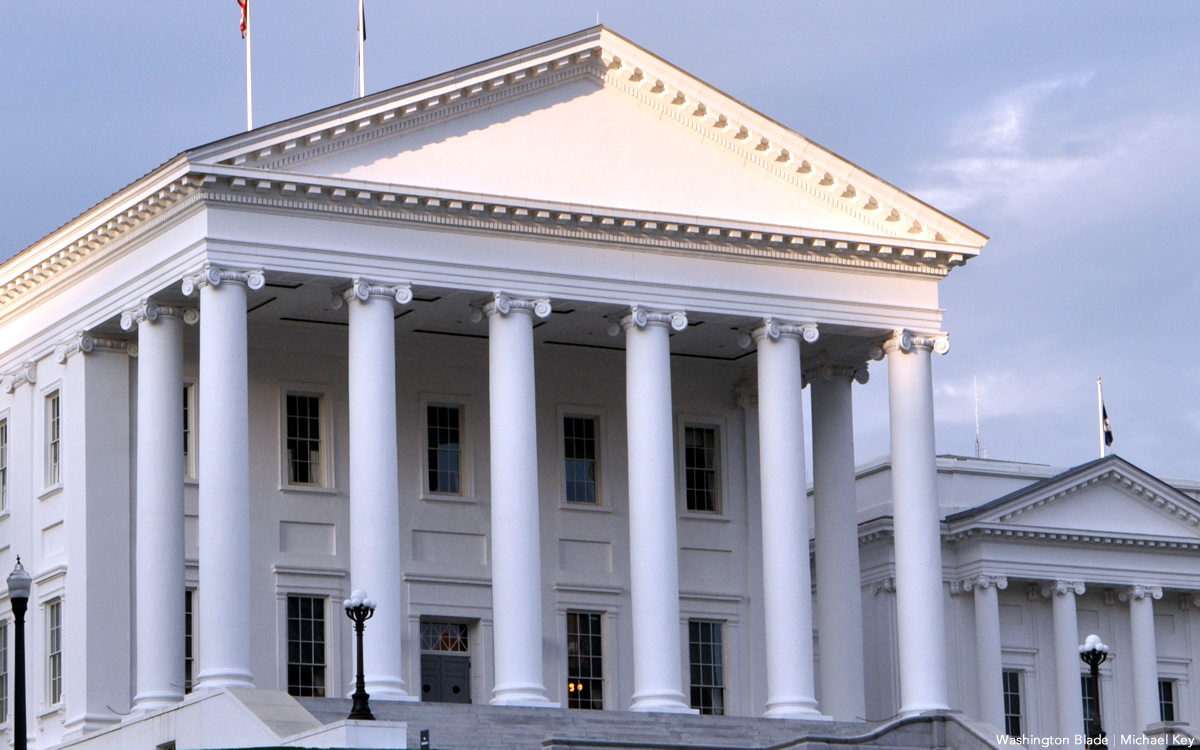 The Virginia House Education Committee on Friday approved two anti-transgender bills.
Committee members advanced state Del. Karen Greenhalgh (R-Virginia Beach)'s House Bill 1387, which would ban transgender athletes from school sports teams that correspond with their gender identity, and state Del. Dave LaRock (R-Loudoun County)'s House Bill 2432, which would require school personnel to out trans students to their parents.
A House subcommittee earlier this week approved the two bills.
Republicans control the House of Delegates by a 51-47 margin. Democrats have a 22-18 majority in the Virginia Senate.
The Senate Education Committee on Thursday killed six anti-trans bills. It is likely HB 1387 and HB 2432 will meet the same fate once they reach the state Senate.
Comings & Goings
Swaruup takes role as executive director of DC Legal Aid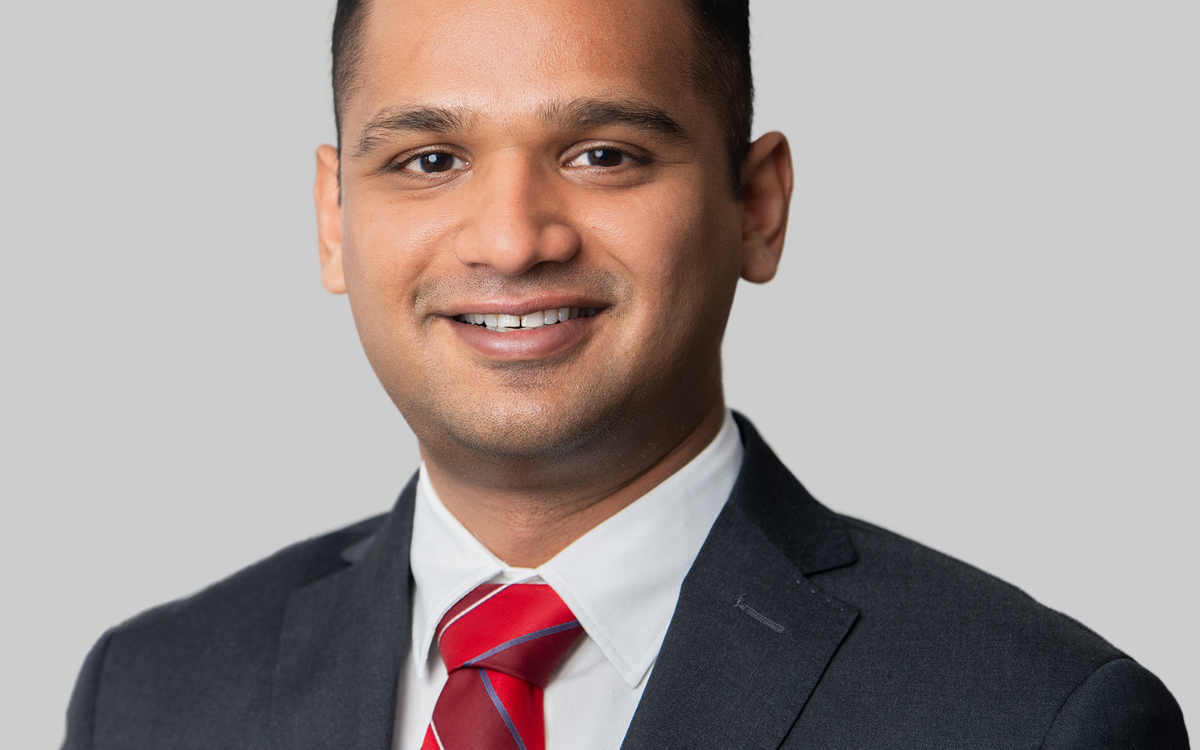 The Comings & Goings column is about sharing the professional successes of our community. We want to recognize those landing new jobs, new clients for their business, joining boards of organizations and other achievements. Please share your successes with us at [email protected].
The Comings and Goings column also invites LGBTQ college students to share their successes with us. If you have been elected to a student government position, landed an exciting internship, or are graduating and beginning your career with a great job, let us know so we can share your success. 
Congratulations to Vikram Swaruup on his new position as executive director of DC Legal Aid. Upon accepting the position Swaruup said,"Legal Aid is one of the most important institutions working to make sure all District residents are treated fairly in our legal system, and I could not be more grateful to the board for this tremendous honor. I'm excited to be joining a top-notch team that is on the front lines of fighting for District residents."
Swaruup has been working in the Office of the Attorney General for the District of Columbia, as Chief Deputy Attorney General. He served as second-highest ranking officer and thought partner to the attorney general in management of all legal work of the office, including the District's affirmative, defensive, and appellate litigation, as well as legal advice provided to District agencies and the legislature. He began working there in the Civil Rights Section, as Assistant Attorney General. He litigated civil rights cases, including investigating pre-suit, drafting complaints, engaging in discovery and motions practice, and developing recommendations for amicus participation.
Prior to that he served in the U.S. Department of Justice, Civil Rights Division, Appellate Section, Washington, D.C., as a senior attorney. Before going to the DOJ, he served as a law clerk for Judge Lucy H. Koh, U.S. District Court for the Northern District of California, San Jose, Calif. He was a summer associate with Boies, Schiller & Flexner LLP, Oakland, Calif. He was a Holley Law Fellow with the the National LGBTQ Task Force in D.C., and a Pride Law Fund Fellow with the Transgender Law Center, San Francisco.
Vikram earned a bachelor's of journalism, with high honors, University of Texas, Austin; and a Juris Doctor, University of California, School of Law, Berkeley, Calif. During his college years he participated in many activities including: California Law Review (Senior Articles Editor); Berkeley Journal of Gender, Law & Justice (Executive Editor); Faculty Appointments Committee (student co-chair); Queer Caucus (outreach chair); and South Asian Law Student Association.