Betty Miller, 78
Known as a pioneer in two fields: mother of expressing deaf experience through art, and pioneer in deaf substance abuse counseling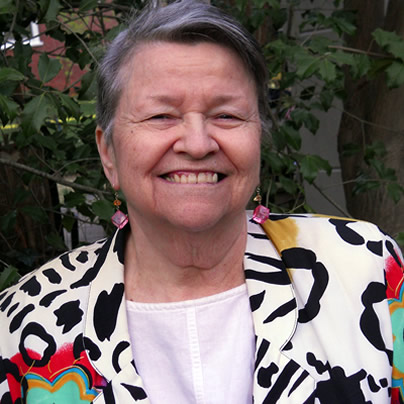 Betty Gloria Miller died Dec. 3 of sepsis, a toxic bacterial infection that led to kidney failure, according to her partner of 25 years, Nancy Creighton. She was 78. She had lived in Philadelphia for about eight years but spent most of her adult life in Washington.
Born in Chicago, she was the third child, and the only daughter of Ralph Reese Miller, Sr. and Gladys Hedrick Miller. Both parents were deaf and her two older brothers, Ben and Ralph, were hearing. Betty was hard of hearing much of her life; she lost her hearing completely in her 50s as a result of a high fever.
Betty was known as a pioneer in two fields. She was nicknamed the "Mother of De'VIA" (Deaf View Image Art), a genre that intentionally expresses the deaf experience through art. She was also a pioneer in counseling deaf alcoholics and substance abusers, and author of "Deaf & Sober: Journeys through Recovery," published by the National Association of the Deaf.
She taught art at Gallaudet College (now University) in Washington for 17 years, and was the first deaf woman who graduated from Gallaudet (1957) to earn a doctoral degree (in Art Education, Pennsylvania State University, 1976). She co-founded Spectrum, Focus on Deaf Artists in Austin, Texas in the late 1970s.
Long active in civic endeavors, she worked for and supported Deafpride Inc. in Washington. She was a member of the first board of directors for Deaf Women United and designed its first logo. Later, she was president of D.C. Association of the Deaf.
She is survived by Creighton and many friends. She also leaves behind a large body of artwork —  paintings, drawings, mixed media artwork and neon sculptures — in private collections throughout the world.
An open Alcoholics Anonymous meeting will be held this month with a memorial service planned for later in the year.
Donations in her memory may be made to De'VIA (nad.org), the D.C. Association of the Deaf (dcdeaf.org), Gallaudet University (giving.gallaudet.edu) or Deaf Women United (dwu.org).
Transgender man murdered in Va.
EJ Boykin was shot outside Lynchburg store on June 14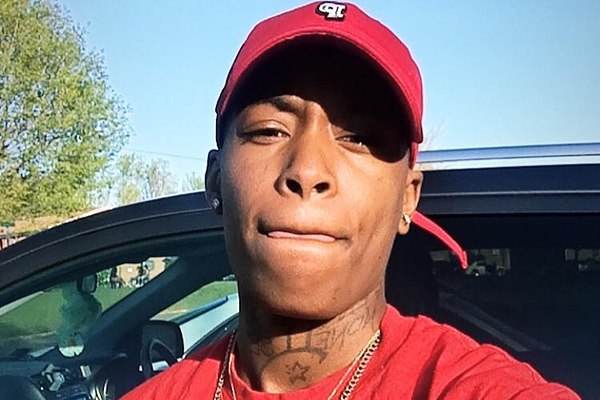 A transgender man was murdered in Lynchburg, Va., on June 14.
The News and Advance, a local newspaper, reported EJ Boykin, who was also known as Novaa Watson, was shot outside a Family Dollar store on the city's Fort Avenue at around 6 p.m. Boykin passed away at Lynchburg General Hospital a short time later.
A spokesperson for the Lynchburg Police Department told the News and Advance the shooting may have been the result of a domestic dispute. Authorities added there is no evidence to currently suggest the shooting was a hate crime based on Boykin's gender identity.
Pittsburgh Lesbian Correspondents reported Boykin was born and raised in Baltimore and was a student at Morgan State University. The blog said Boykin celebrated his 23rd Birthday on June 10, four days before his murder.
Tori Cooper, the director of community engagement for the Human Rights Campaign's Transgender Justice Initiative, in a statement notes Boykin is the fifth Black trans person reported killed in 2021. HRC notes at least 29 trans or gender non-conforming people are known to have been murdered so far this year.
"The level of fatal violence we've recorded this year is higher than we've ever seen," said Cooper. "All of these individuals deserved to live. We must strike at the roots of racism and transphobia, and continue to work toward justice and equality for trans and gender non-conforming people."
Comings & Goings
Jarvis lands lead consultant role at Meridian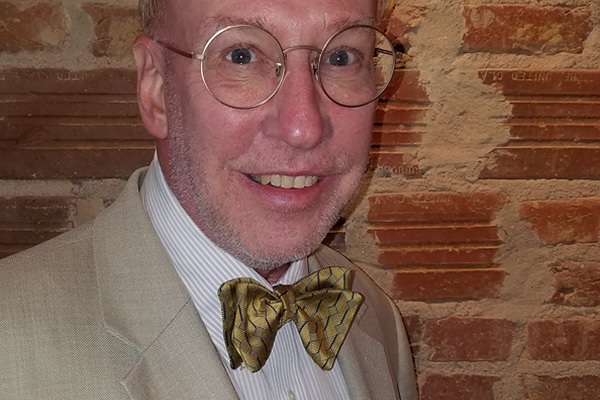 The Comings & Goings column is about sharing the professional successes of our community. We want to recognize those landing new jobs, new clients for their business, joining boards of organizations and other achievements. Please share your successes with us at: [email protected].
The Comings & Goings column also invites LGBTQ+ college students to share their successes with us. If you have been elected to a student government position, gotten an exciting internship, or are graduating and beginning your career with a great job, let us know so we can share your success.
Congratulations to Ted Jarvis on his new position as Lead Consultant with Meridian Compensation Partners, in D.C. He will work on executive compensation, governance research and development. When asked for a response to news of his new role, Jarvis told this story: "I was on the prowl for a new job, I contacted the CEO of Meridian, who worked closely with me during our years at Towers Perrin. After half an hour on the phone, he asked: 'Send me a list of things you really like to do.' I followed up with a list of activities that continually engage my interest. Within a few days he mailed me a job description that reiterated my list almost word-for-word. I feel truly blessed to have a job so aligned with what I enjoy doing. This is going to be great."
Prior to working for Meridian, Jarvis worked as Managing Director with Main Data Group in D.C. and Wilton Manors, Fla. He has also worked as Global Director of Executive Compensation Data, Research & Publications, Mercer, in D.C.; principal with Willis Towers Watson; and as a research consultant with McKinsey & Company. Jarvis is a member of the Lotos Club (New York); a benefactor at Drew University (Morristown, N.J.). He funded two undergraduate prizes (Wettstein Drama Prize; Norton Wettstein and Jane Brown Memorial Prize for Outstanding Academic Achievement); a benefactor, Woodmere Art Museum (Philadelphia): funded William Joseph Coverley-Smith Prize, awarded annually at the Juried Art Competition; and a benefactor, St. Thomas's Episcopal Church (Rochester, N.Y.).
Jarvis earned his MBA from The University of Chicago, Booth School of Business; his bachelor's (cum laude); his Ph.D. (ABD) major in music history, literature and theory from NYU. He earned a Fulbright Scholarship to the University of Vienna.
Nellie's fires security firm after woman dragged down stairs
Pride weekend incident triggers protests, investigation by liquor agency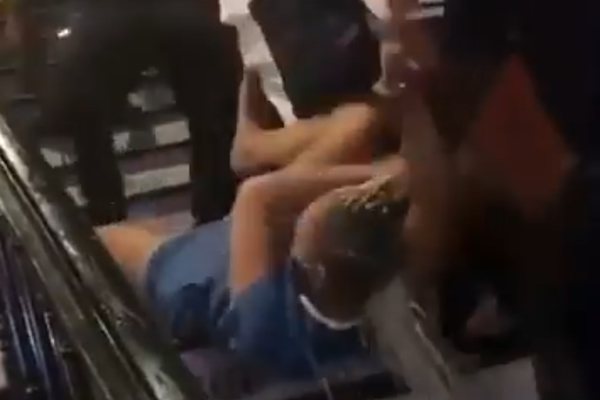 Nellie's Sports Bar, a gay bar in the city's U Street commercial district, announced on Monday that it has dismissed a security company whose employee was captured on video dragging a Black woman down a flight of stairs inside the bar during the city's Capital Pride celebration last Saturday.
The video of the male security employee dragging Nellie's customer Keisha Young down the staircase and the brawl that erupted when other customers intervened has triggered expressions of concern by city officials and LGBTQ activists, including the local Black Lives Matter group that organized a protest outside Nellie's on Sunday.
Young, who said she was injured during the incident, has said the security staffer mistakenly thought she was part of a group of customers who brought into the bar their own alcoholic beverages, which Nellie's does not allow.
"Nellie's Sports Bar has terminated, with immediate effect, the independent security vendor hired to protect our guests during Pride Week," Nellie's said in a statement released to the media.
"Our investigation into the matter is ongoing, and we will cooperate with any law enforcement investigation, however we do not need to wait for the investigation's conclusion before we take decisive action," the statement says. "We offer a heartfelt apology to all who witnessed the horrific events of this past weekend," it says. "No matter what behavior occurred prior, nothing warrants mistreating and disrespecting one of our guests."
The statement adds that Nellie's will be closed this week "as we evaluate this regrettable situation." It says all non-security staff will continue to be paid their regular wages during the temporary shutdown.
"In the interim, we will use this time to listen and understand what more we can do to create the safe and friendly atmosphere our guests have come to expect from Nellie's Sports Bar over the past 14 years," the statement says.
Brandon Burrell, an attorney representing Young, told D.C.'s Fox 5 News that Nellie's had yet to offer an apology directly to Young. Fox 5 News reported on Monday that Young was considering filing a police report over the incident and a possible lawsuit against Nellie's depending on how Nellie's responds to Young's concerns.
A D.C. police spokesperson told the Washington Blade that Young had not contacted police to file a report about the incident as of early Monday.
The D.C. Alcoholic Beverage Regulation Administration, which issues liquor licenses to bars and restaurants, has opened an investigation into the Nellie's incident, the agency confirmed to Fox 5 News.
The Capital Pride Alliance, the local group that organizes D.C.'s LGBTQ Pride events, including Saturday's Pride Walk and Pridemobile Parade, issued a statement on Monday expressing concern over the Nellie's incident.
"The Capital Pride Alliance condemns the reprehensible actions taken by Nellie's staff over the weekend," the statement says. "The incident resulted in Keisha Young being dragged by the hair down the stairs, which was a violent response to the trivial action of allegedly bringing into the bar a bottle of liquor," the statement says.
"Capital Pride Alliance is committed to creating safe spaces for all," says the statement. "We expect Nellie's to take immediate, remedial action in response to this incident. Their response will impact the future of CPA's relationship with Nellie's."
Nellie's owner Doug Schantz couldn't immediately be reached for comment.
D.C. Mayor Muriel Bowser also expressed concern about the Nellie's incident when asked about it by reporters at an event on Monday.
"Obviously, entrepreneurs enforce rules in their restaurants, but they're not allowed to assault anybody," the mayor said. "If that's a matter for the Metropolitan Police Department, we'll take it up."