The evolution of leather
Changes in ownership, location, technology contribute to morphing BDSM scene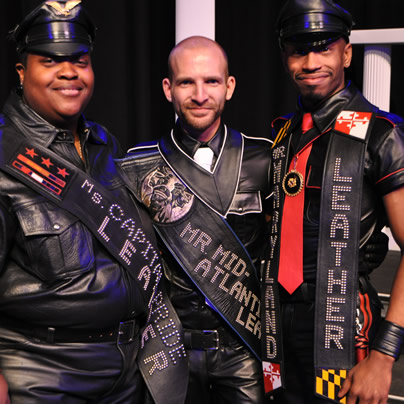 There's a lot of change in the air with the D.C. gay leather community. As Mid-Atlantic Leather Weekend is in town for its annual festivities, we decided to ask around and see if the changes are just coincidental, natural evolution of a maturing scene or indicators of a larger cultural shift of some type.
The bottom-line answer, not surprisingly, is that it depends whom you ask.
KEEP UP WITH EVERYTHING M.A.L. WITH OUR SPECIAL COVERAGE PAGE
But first, the particulars.
• The Leather Rack, still gay-owned but under new management, has a new name. Now known as Adam & Eve, it's still at 1723 Connecticut Ave., N.W. (location of the nearly 40-year-old business since 1991) but is a slightly different shop.
"We felt the name attracts a broader audience, not just gay guys into leather" current owner Russwin Francisco, who bought the business from James McGlade (who'd owned it since 1994), wrote in an e-mail. "We do love gay leather guys and we'll support the leather community in any way we can. We simply want to ensure that other folks with other sexual fetishes feel as comfortable in our store regardless of gender, sexual orientation or identity. Consequently we are offering women's fetish wear, toys and accessories along side our men's [items]."
Francisco is gay, married to a man and has been in Washington for more than 30 years.
McGlade didn't respond to requests for comment but said in a press release issued when the change became official in November that he was "grateful for our time here as the Leather Rack" and "we wish to thank you for your patronage and endorsement over the years."
"Jim is a good friend," Francisco says. "It was a natural transition."
• As has been widely reported, the D.C. Eagle's days at its current location at 639 New York Ave., N.W. location are numbered. The most recent official comment was that owners would be there through the end of March via an agreement with the developer of a high-rise office complex that will displace the Eagle and other businesses in the area.
Eagle owners and management staff are being tight-lipped on their plans. Repeated phone calls, e-mails and Facebook messages to Ted Clements, Peter Lloyd and Carl Domer went unacknowledged this week.
Eddie Ortiz, president of the D.C. Boys of Leather, says he sees Clements regularly and though he can't offer anything official, he understands an announcement is imminent. The Boys have a monthly bar night at the Eagle, as do many of the local gay leather groups.
"I understand the owners do have a location identified, but they haven't given me a location yet," Ortiz says. "I think they're going to announce it over MAL weekend. Ted is the one I talk to a lot."
David Merrill, who's gay and DJs the monthly fetish/gear party CODE, says it's never wise to count the Eagle out.
"We've heard rumors of the Eagle's imminent demise multiple times in the past and, of course, those rumors turned out to be greatly exaggerated," Merrill says. "I'm certain they'll open in a new location."
• The Baltimore Eagle, however, hasn't been as lucky. It closed last month at its 2022 N. Charles Street location and its fate remains uncertain. The estate of former owner Richard Richardson, who died suddenly in 2007 (he'd purchased it from Tom Kiple in 1995), had been running it in recent years. New owner Charles Parrish did not immediately respond to calls seeking comment.
In the meantime, many in the Baltimore gay leather community have moved over to Leon's Leather Lounge, known casually as "the Triple L" at 870 Park Ave.
Rodney Burger, president of the ShipMates Club, which had called the Eagle "home" since the bar opened in 1991, said the last night it was open was memorable.
"It is my understanding that the new owner plans to turn it into office space," he wrote in an e-mail. "How fitting that the last Saturday the bar was open was our ShipMates' Daddy Christmas benefit. The bar was packed and we raised $3,000 for Moveable Feast. We closed the bar with a bang."
He also said Triple L owner Ron Singer made "a nice offer" and they plan to continue meeting there.
"I just hope we can get in there to clear out our trophy case and banners," Burger said later in a phone interview. "There's the entire history of the Baltimore leather scene in there including banners from some clubs that haven't existed for 30 years or more. I'm actually having nightmares about losing this stuff — we need to make sure we can get in there and get all that safely out. I hope it's OK and doesn't end up in a dumpster somewhere."
Those active in the Baltimore leather scene say they're hearing the Eagle could reopen elsewhere, but nothing definite is known.
"I've heard everything from three to five months, I've heard longer, the rumor mill is full of stuff," Rik Newton-Treadway, known as "Hooker" in the leather community there, says.
MAL appears to continue thriving and local gay leather enthusiasts say it's a major highlight of their year and remains popular with both locals and those who come from out of town.
"There's always a huge percentage of local people at MAL," Merrill says. He'll be spinning his "deep house" and "progressive tribal" music at two special CODE parties at the Crucible this weekend. "I think most local guys into some part of the leather scene make it to at least one of the MAL events. There are so many things to do over the weekend — dance events, play events, times to socialize, the cocktails the Centaurs do — there's a little something for everybody. That's one of the great things about the leather community — it's so diverse."
Ortiz, whose Boys group is having its own free party/dance tonight at 10 in the Congressional Room at the Hyatt Regency on Capitol Hill (the sold-out host hotel), says he "can't wait to get going and start dancing." Though married to his partner of 14 years who's not into the leather scene, Ortiz is in a slave/master relationship with a leather lover in Michigan whom he sees about once a month and who will be here this weekend for MAL.
"It's such a fun time," he says. "It's great to see people you haven't seen since last year and it gives us a chance to really hang out in our leather, do play scenes in a safe environment, be who we are, make new friends and also see some of the local people who don't come out as much unless it's for MAL."
Ortiz, by the way, says the Boys club, which even has a couple female members, is about having a boy mindset.
"It's how you identify in your heart," he says. "It's who you are on the inside. There's no certain way it has to be, but it does tend to be more service oriented. You don't have to be a complete bottom. Boys can top, but it's about taking care of a dom or having someone be in charge of you and dominating the play scene."
With trust and communication in his marriage, he says his other relationship is "working out great for us."
As for the D.C. scene overall, some say it's just natural evolution.
Woody says it runs much deeper than simply who owns a leather bar at any given time or where it might be located.
"The smartphone has brought with it a lot of degrading factors," he says. "There are all these mobile apps now — Scruff, Growlr, Grindr — all these things we didn't have before. Now I can find a trick a half a mile from me with my GPS-embedded tracker and there are people coming up with different websites all the time. … You can order up anything you want, so there are not as many people interested in romance anymore. Yes, there are still softies with good hearts who want relationships and certainly gay men have always had their hook-up side, but I think there's a higher turnover ratio when everything's online."
Newton-Treadway, who says lots of guys from Baltimore come to D.C. for Leather Weekend ("Are you kidding? It's practically in our backyard — it's like a giant cheesecake for everybody who's supposed to be on a diet."), says the changing leather scene is much deeper and more complex than it may initially seem.
"I think there are aspects of the lifestyle that in a way are becoming more underground, less in your face," he says. "I think the economy hasn't helped. The Internet hasn't helped. It's many, many, many different things. I would say long gone are the days when a leather bar could count on the gay leather community to keep it open. With everything out there online, you don't need to go out. Not long ago, there wasn't any AOL, hell, we didn't even have cell phones. You had to go out for dick. It didn't come to you unless you were in the middle of the gay ghetto and sitting on your front porch. So there's a lot of change occurring and a lot of contributing factors. And even when you do go out to the bars, everybody's got their nose in their phone. They might even be texting to someone who's right there in the bar, but they won't go over and talk to them."
But the bar scene in the leather world is far from dead. Jacob Pring, who organizes CODE and the XXX parties at Green Lantern and the Crucible, says he sees lots of younger guys coming to his events and gets anywhere from 100 to 150 guys to an average event.
"There's always new people coming in," Pring says. "People bring their friends. It's fun. No attitude, no drama."
Ortiz says he's not so sure it's changing as much as everybody says.
"I still go out," he says. "I don't just sit at home online all the time. I know lots of people who go out and support the clubs."
Merrill says it is changing but it's futile to pine for the past.
"Every community changes over time," he says. "It's not gonna be 1975 forever. I don't know what things will look like in another 10 years, but I'm looking forward to finding out."
10 LGBTQ events this week
Set sail on the Potomac and celebrate the beginning of summer in Rehoboth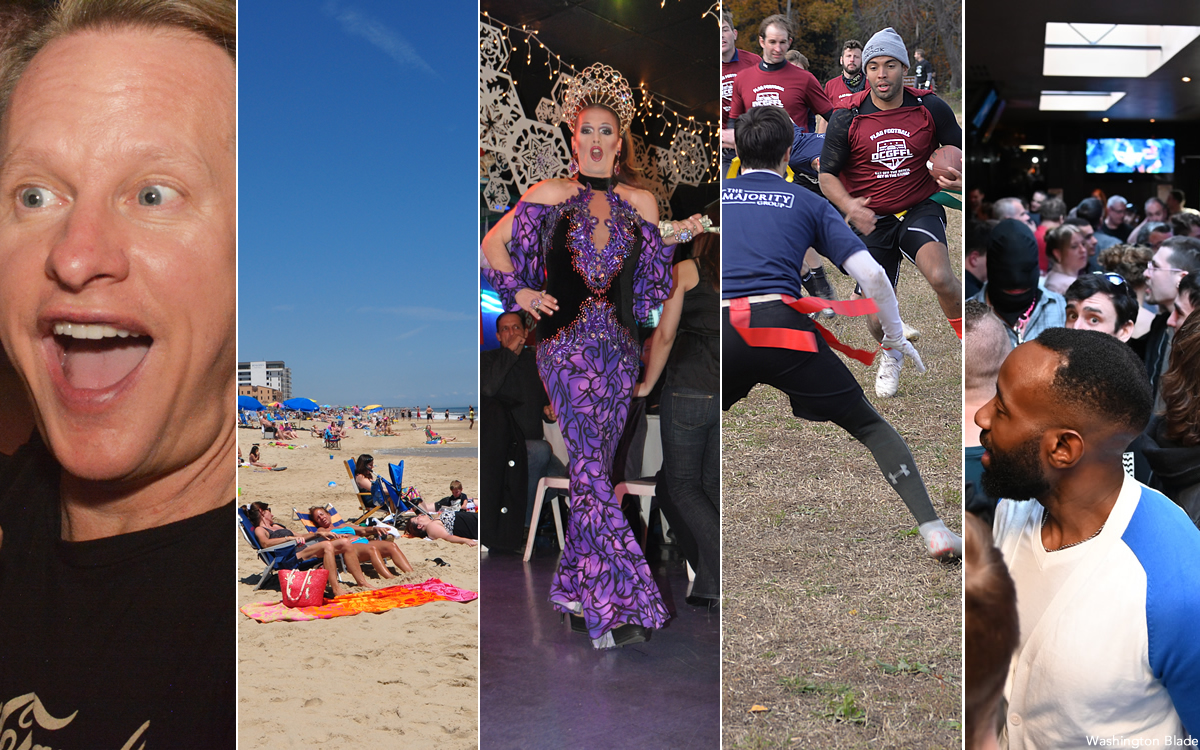 Below are our picks for some oDf the most fun and creative things to do this week in D.C. that are of special interest to the LGBTQ community.
Number Nine 11th Anniversary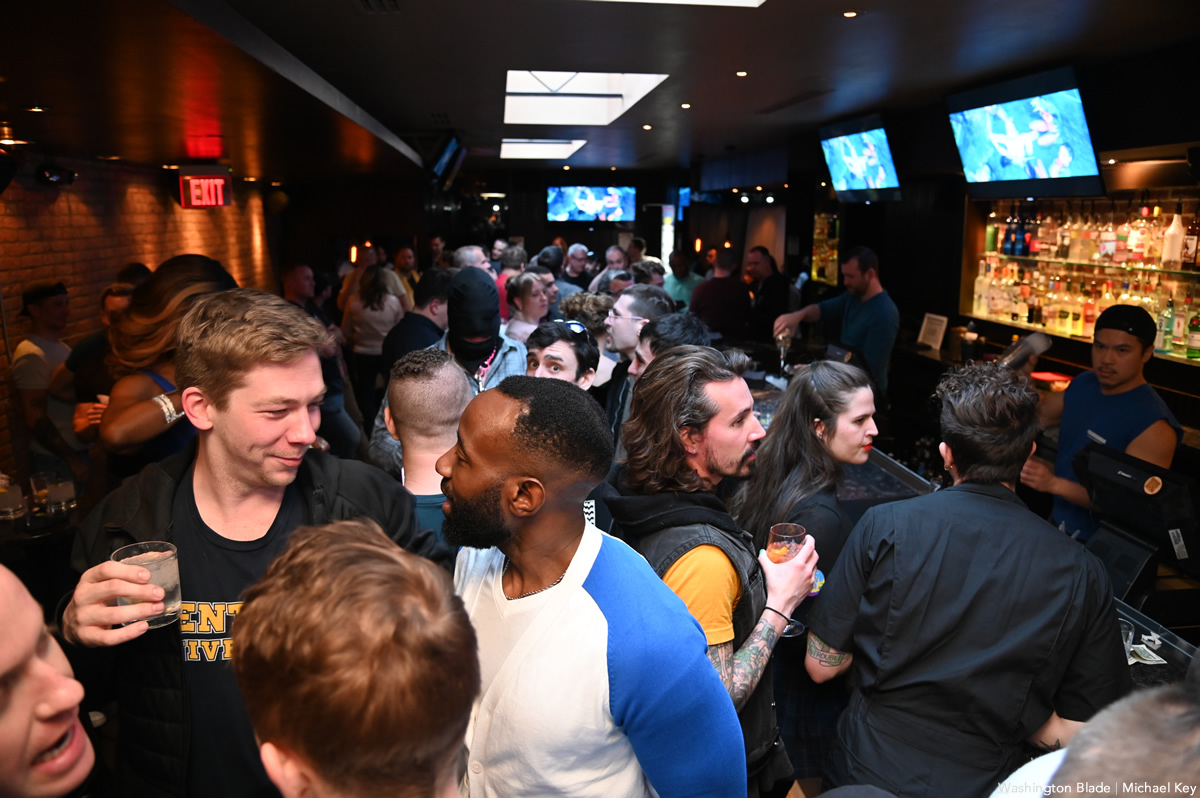 Wednesday, May 19
5 p.m.
Number Nine
1435 P Street, N.W.
Facebook
The gay bar Number Nine celebrates 11 years of business on Wednesday with an old school 2-4-1 happy hour.
DC Boys of Leather Happy Hour (fundraiser for DC Abortion Fund)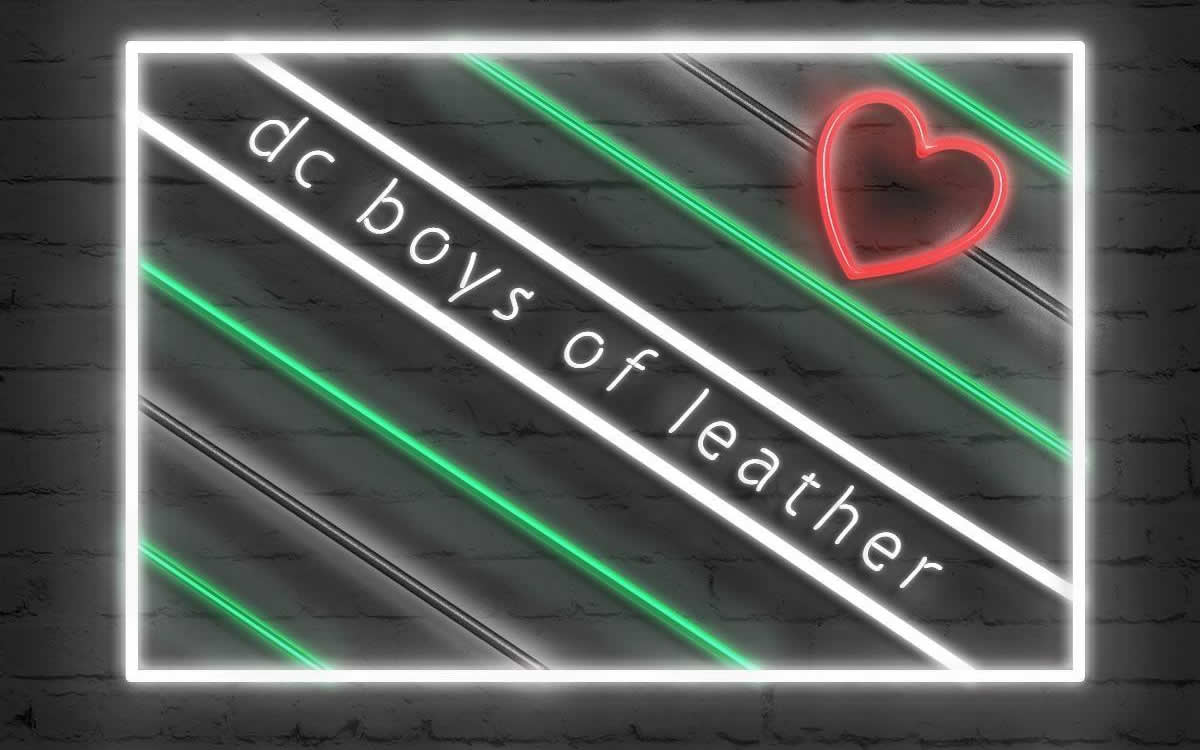 Thursday, May 19
6-9 p.m.
Trade
1410 14th Street, N.W.
Facebook
Join the DC boys of Leather for its monthly happy hour. This month's gathering is raising money for the DC Abortion Fund: a local DC organization that provides financial support for residents of and visitors to DC in their reproductive health care.
Taste of Point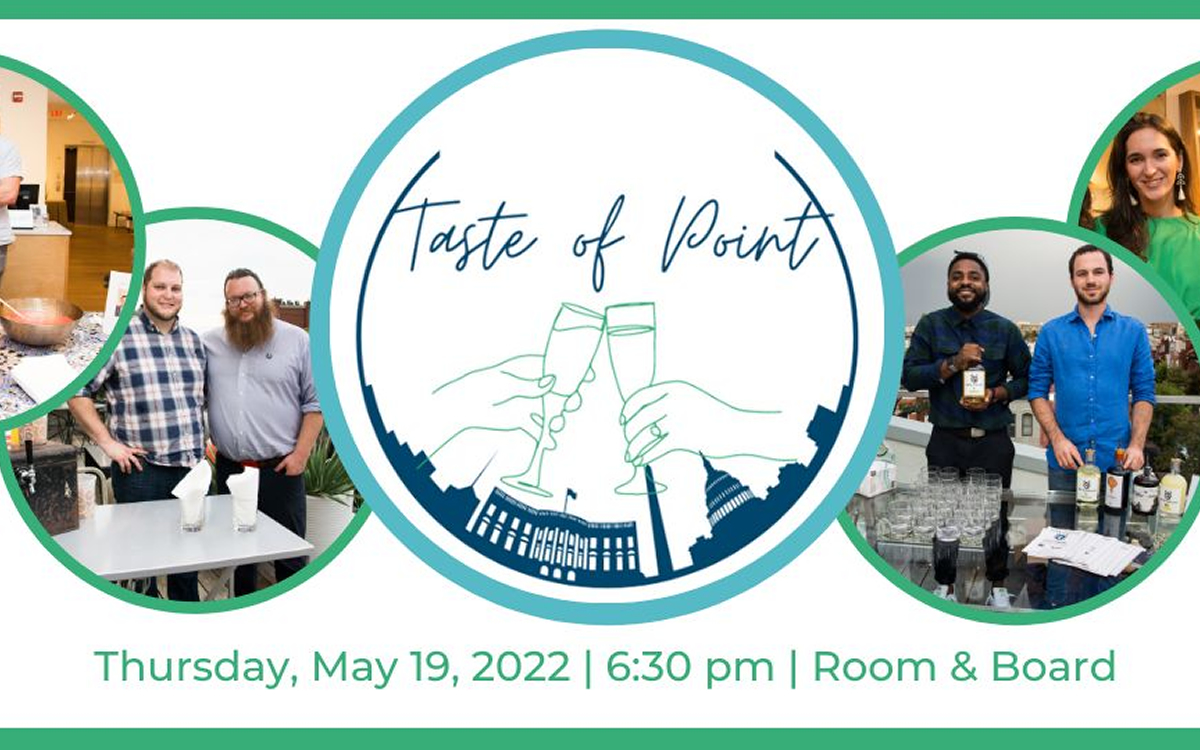 Thursday, May 19
6:30-8:30 p.m.
Room & Board
1840 14th Street, N.W.
$50-$100 advance / $120 door
Facebook
The Point Foundation, an organization that provides LGBTQ youth scholarships and mentorships, is holding its "Spring Garden Party" on May 19th at Room & Board. Several local restaurants are participating.
Blade Summer Kickoff Party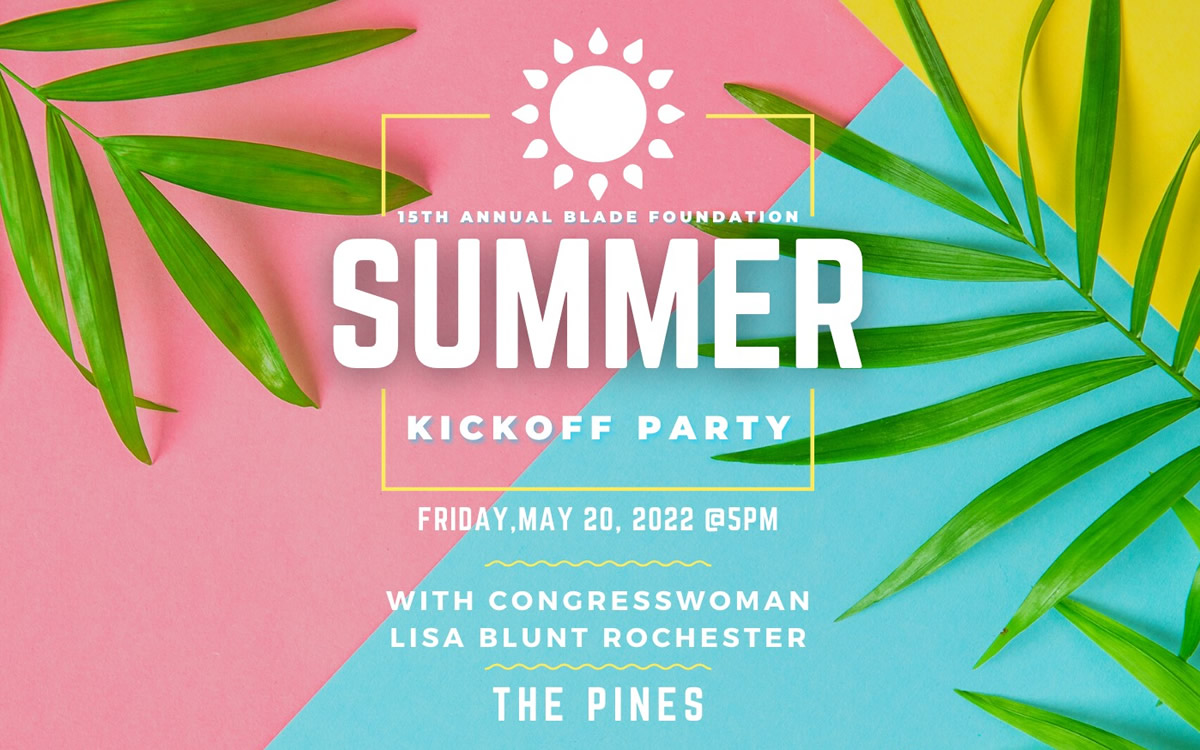 Friday, May 20
5-7 p.m.
The Pines
56 Baltimore Avenue
Rehoboth Beach, Del.
$20
Facebook
Join the Washington Blade for our 15th annual Summer Kickoff Party in Rehoboth Beach, Del. The special guest this year is Rep. Lisa Blunt Rochester.
Miss Freddie's 2022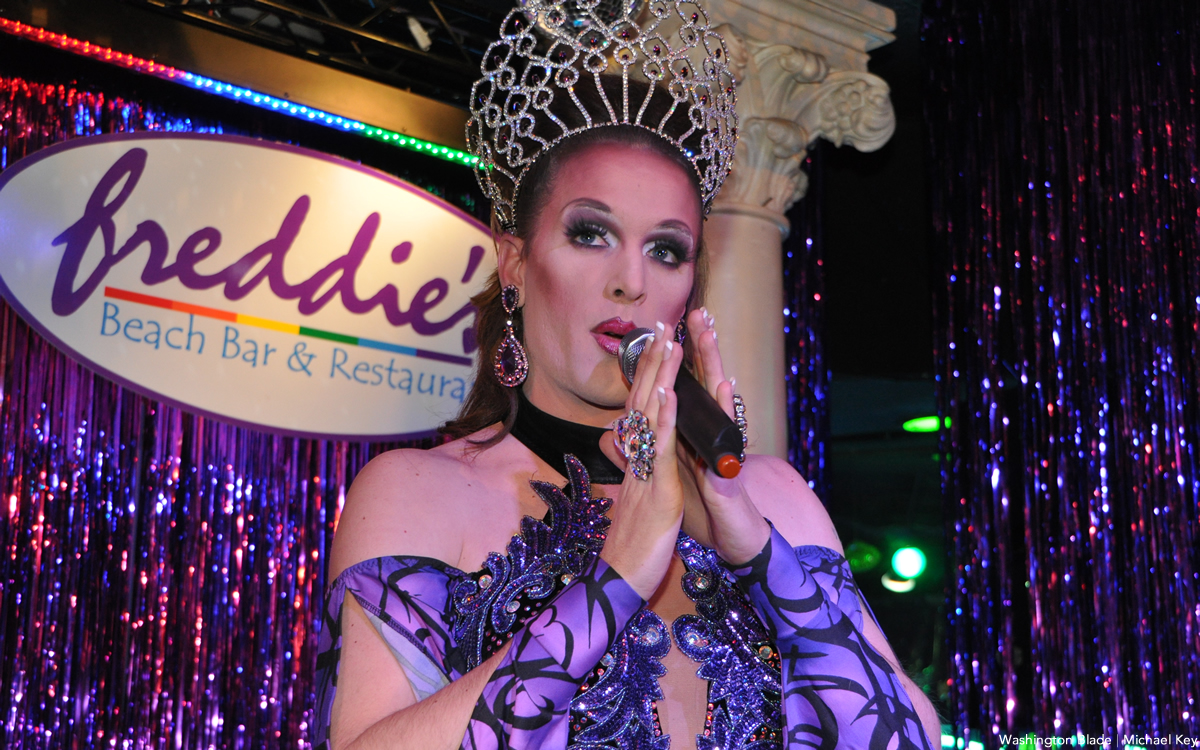 Friday, May 20
5-7 p.m.
Freddie's Beach Bar & Restaurant
555 23rd Street S
Arlington, Va.
$10 cover
Facebook
The annual Miss Freddie's drag pageant returns in person at Freddie's Beach Bar & Restaurant in Arlington, Va. on Friday.
Rough House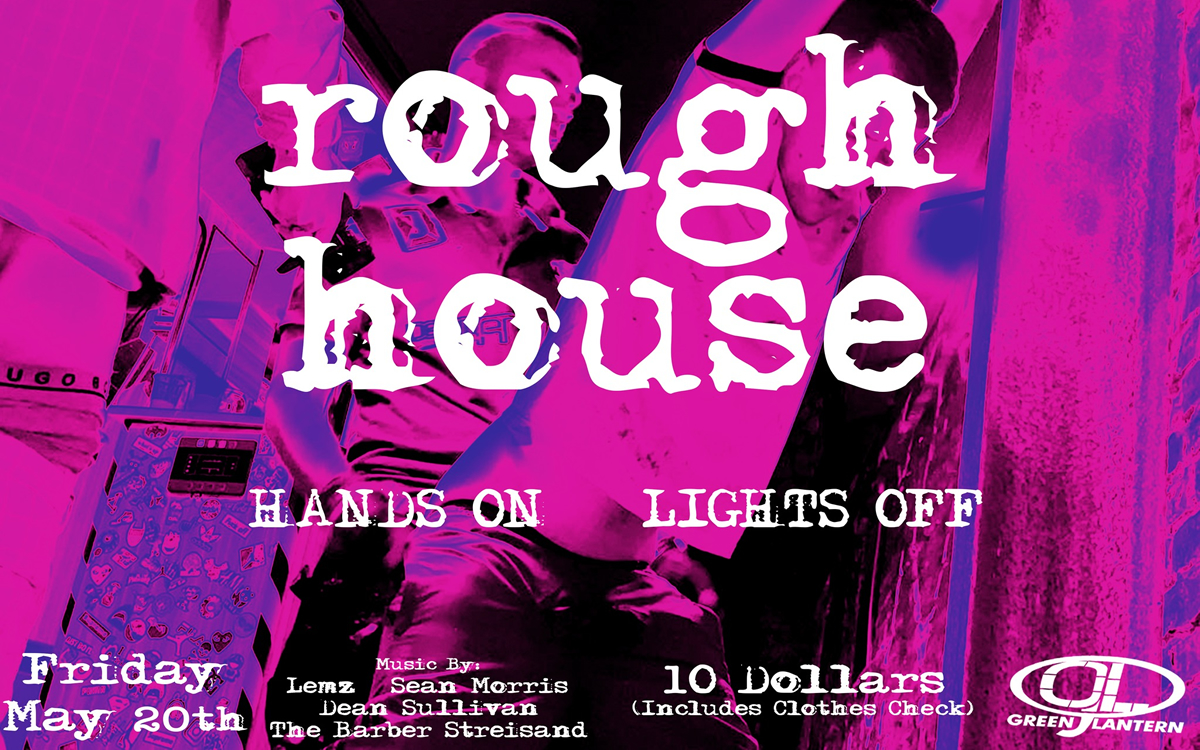 Friday, May 20
10 p.m.
Green Lantern
1335 Green Court
$10
Facebook
Join DJs Lemz, Sean Morris, Dean Sullivan and the Barber Streisand and check your clothes at the door for a night of "hands on, lights off" dancing.
Booty Cruise Tea Dance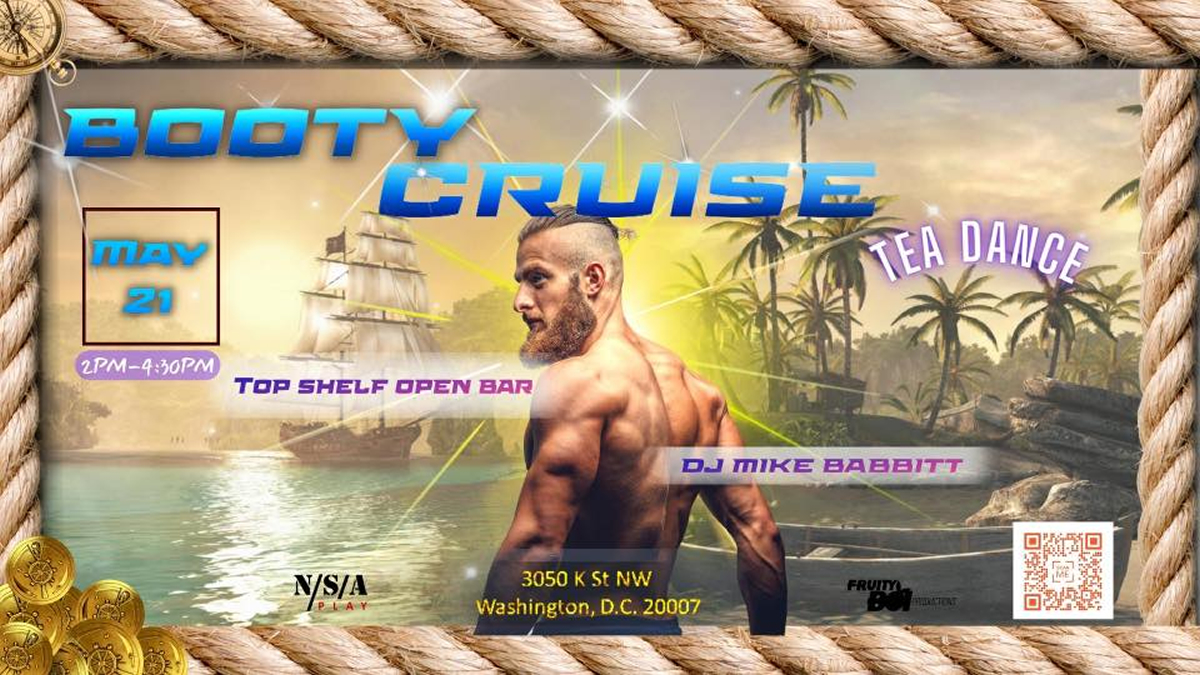 Saturday, May 21
2-4:30 p.m.
Potomac River
Meet at 3050 K Street, N.W.
$76
Facebook | Eventbrite
Set sail with Fruity Boi Productions & N/S/A Play on the Booty Cruise Tea Dance with an open bar on Saturday. The boat leaves promptly at 2 p.m.
Worthy Mentoring Pride Brunch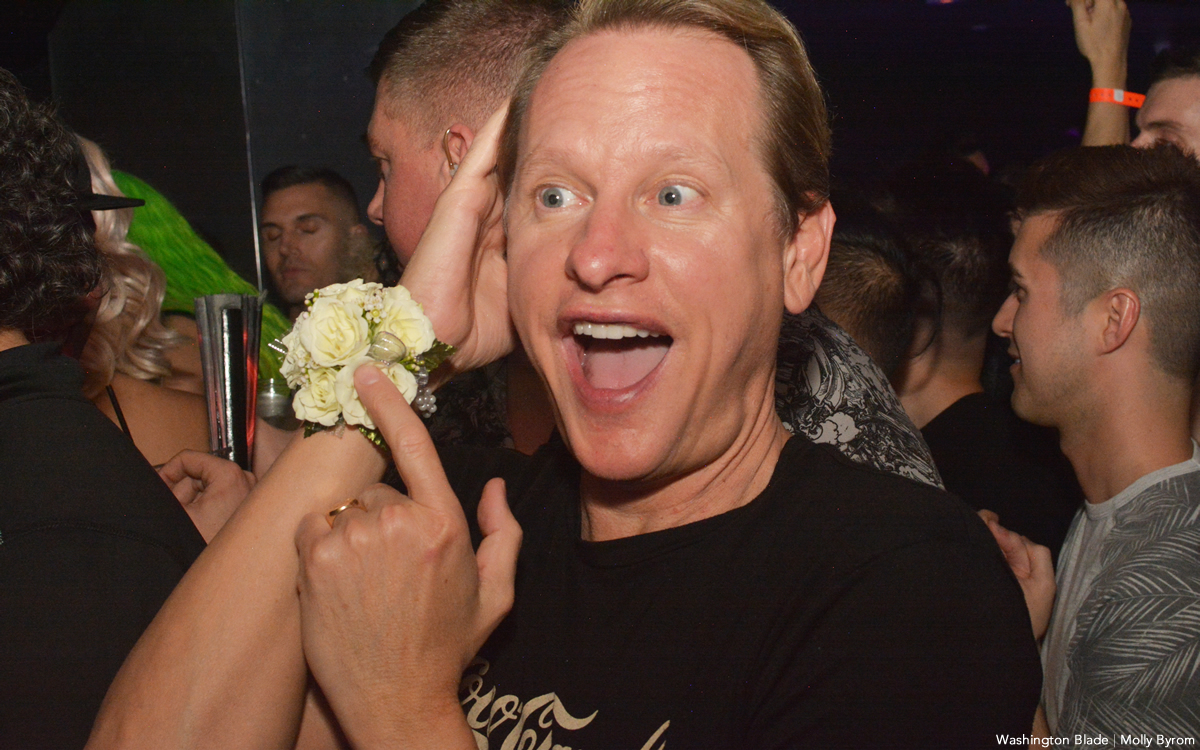 Sunday, May 22
12-3 p.m.
Four Seasons Hotel
2800 Pennsylvania Avenue, N.W.
$150+
Facebook | Website
Original "Queer Eye" guru Carson Kressley hosts the Worthy Mentoring brunch. With a gourmet brunch, bottomless drinks, multiple DJs, drag queens and a good cause, Sunday's event is one of the hottest tickets in town.
DC Gay Flag Football League Finals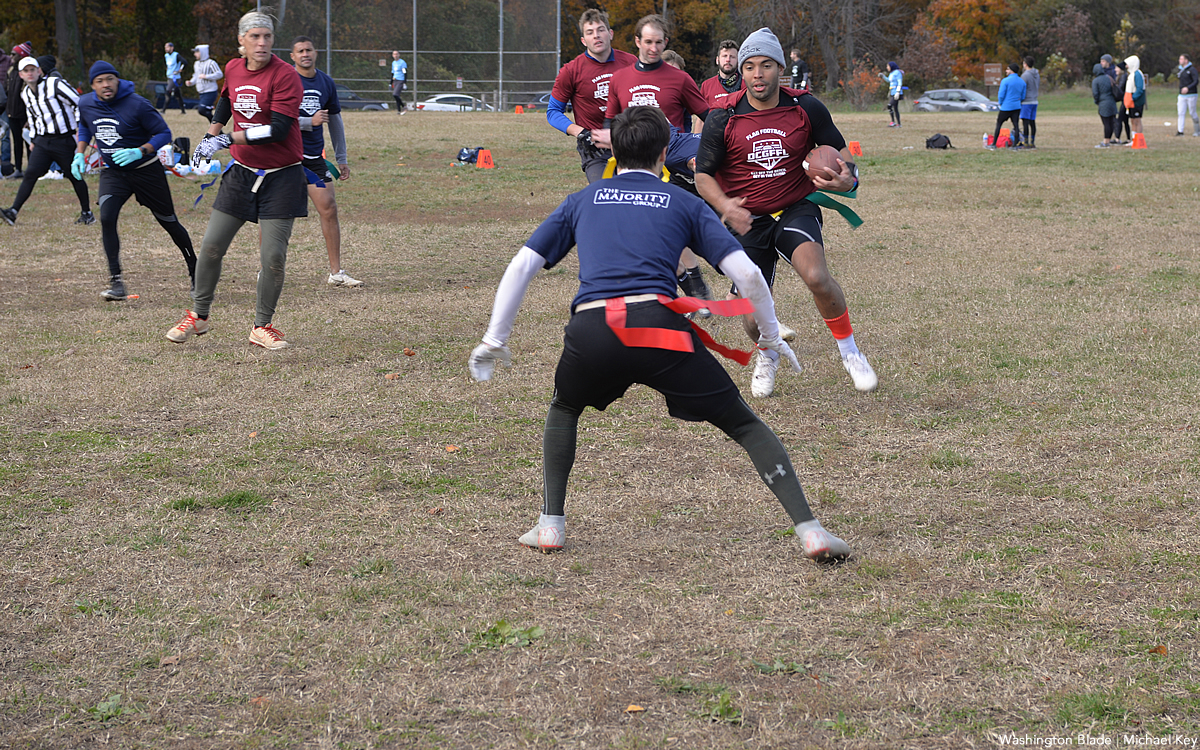 Sunday, May 22
games 10 a.m.-1 p.m. at Carter Barron Fields
afterparty and awards 3 p.m. at the Dirty Goose
913 U Street, N.W.
Website
The D.C. Gay Flag Football League holds their final games of the season at Carter Barron Fields and then celebrates with an end-of-season party and awards ceremony at the Dirty Goose on Sunday.
Onyx Code Red: Crimson Cosplay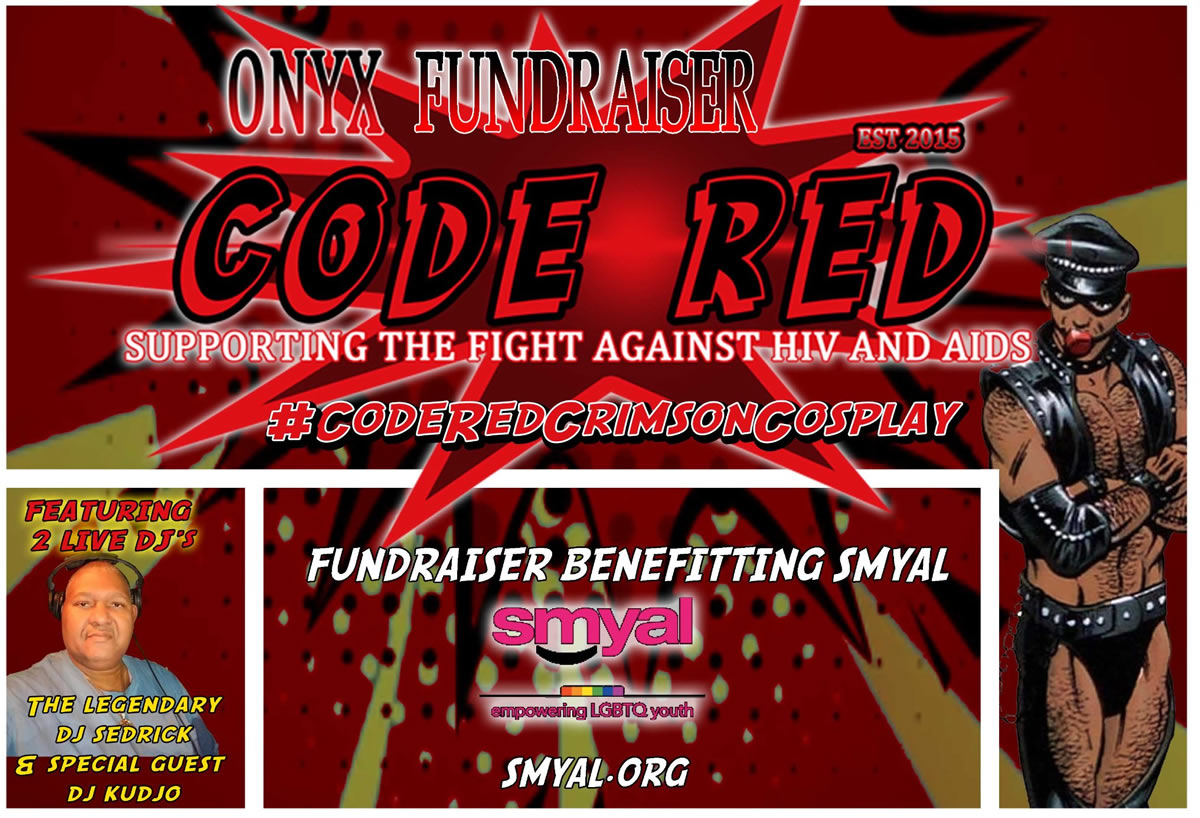 Sunday, May 22
9 p.m.-2 a.m.
5380 Eisenhower Avenue, Suite C
Alexandria, Va.
$25-$100
Eventbrite
Break out your leather, fetish, and kinky looks for a night of fun and a great cause. Red is the color, cosplay is the theme on Sunday night.
If you would like to let us know about an upcoming event, email [email protected] with details.
British soccer player comes out
Jake Daniels is Blackpool FC forward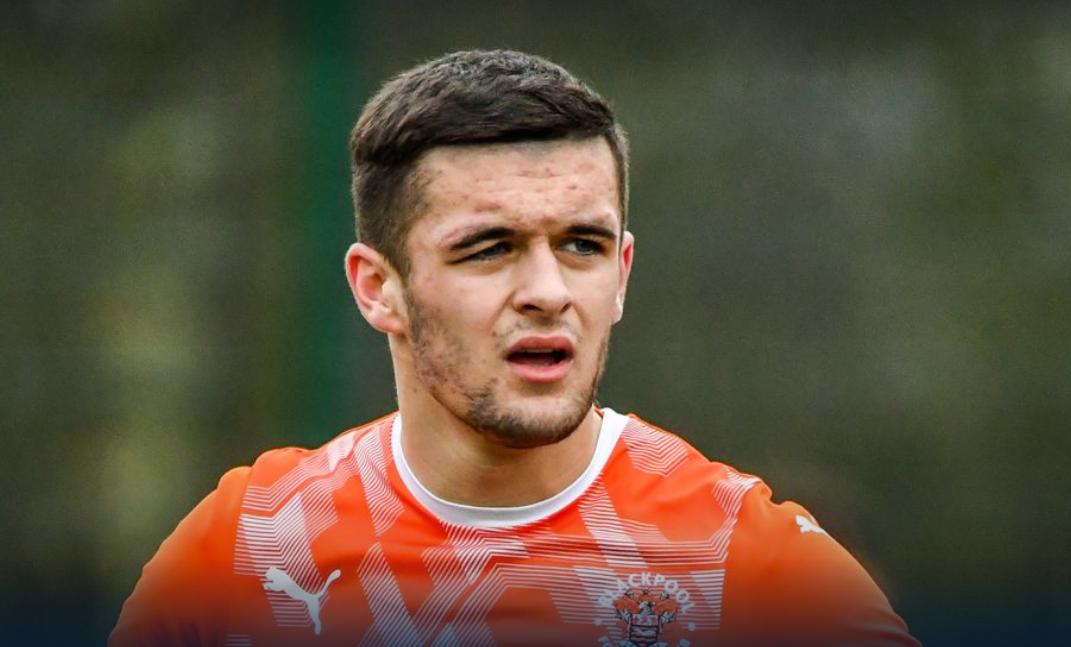 A 17-year-old professional soccer player has made history only the second person in the past 30 years to acknowledge their sexual orientation publicly in the sport in the U.K.
Blackpool FC forward Jake Daniels joins with Justinus Soni "Justin" Fashanu as the only two footballers to declare themselves openly out. Fashanu had come out in an exclusive with The Sun tabloid newspaper on Oct. 22, 1990, and later retired in 1997. He later passed away in London in May 1998.
Daniels made his announcement via a statement released by the team on its webpage:
"This season has been a fantastic one for me on the pitch. I've made my first-team debut, scored 30 goals for the youth team, signed my first professional contract and shared success with my teammates, going on a great run in the FA Youth Cup and lifting the Lancashire FA Pro-Youth Cup.
But off the pitch I've been hiding the real me and who I really am. I've known my whole life that I'm gay, and I now feel that I'm ready to come out and be myself.
It's a step into the unknown being one of the first footballers in this country to reveal my sexuality, but I've been inspired by Josh Cavallo, Matt Morton and athletes from other sports, like Tom Daley, to have the courage and determination to drive change.
In reaching this point, I've had some of the best support and advice from my family, my club, my agent and Stonewall, who have all been incredibly pro-active in putting my interests and welfare first. I have also confided in my team-mates in the youth team here at Blackpool, and they too have embraced the news and supported my decision to open up and tell people.
I've hated lying my whole life and feeling the need to change to fit in. I want to be a role model myself by doing this.
There are people out there in the same space as me that may not feel comfortable revealing their sexuality. I just want to tell them that you don't have to change who you are, or how you should be, just to fit in.
You being you, and being happy, is what matters most.
Jake"
The team itself also noted:
"Blackpool Football Club has worked closely with Stonewall and the relevant footballing organizations to support Jake and is incredibly proud that he has reached a stage where he is empowered to express himself both on-and-off the pitch.
It is vital that we all promote an environment where people feel comfortable to be themselves, and that football leads the way in removing any form of discrimination and prejudice."
The largest LGBTQ advocacy organization in the UK, Stonewall tweeted:
We are proud that Jake has felt able to share his truth with the world. To come out publicly as the first openly gay player in men's professional football in the UK in the last 30 years takes courage. We're honoured to be supporting him! 🏳️‍🌈⚽ https://t.co/4q1j9PSNxD

— Stonewall (@stonewalluk) May 16, 2022
Blackpool Football Club is a professional association football club based in seaside resort of Blackpool on the Irish Sea coast of England.
PHOTOS: Miss Gay DC America
Tatiyanna Voche' crowned pageant winner at As You Are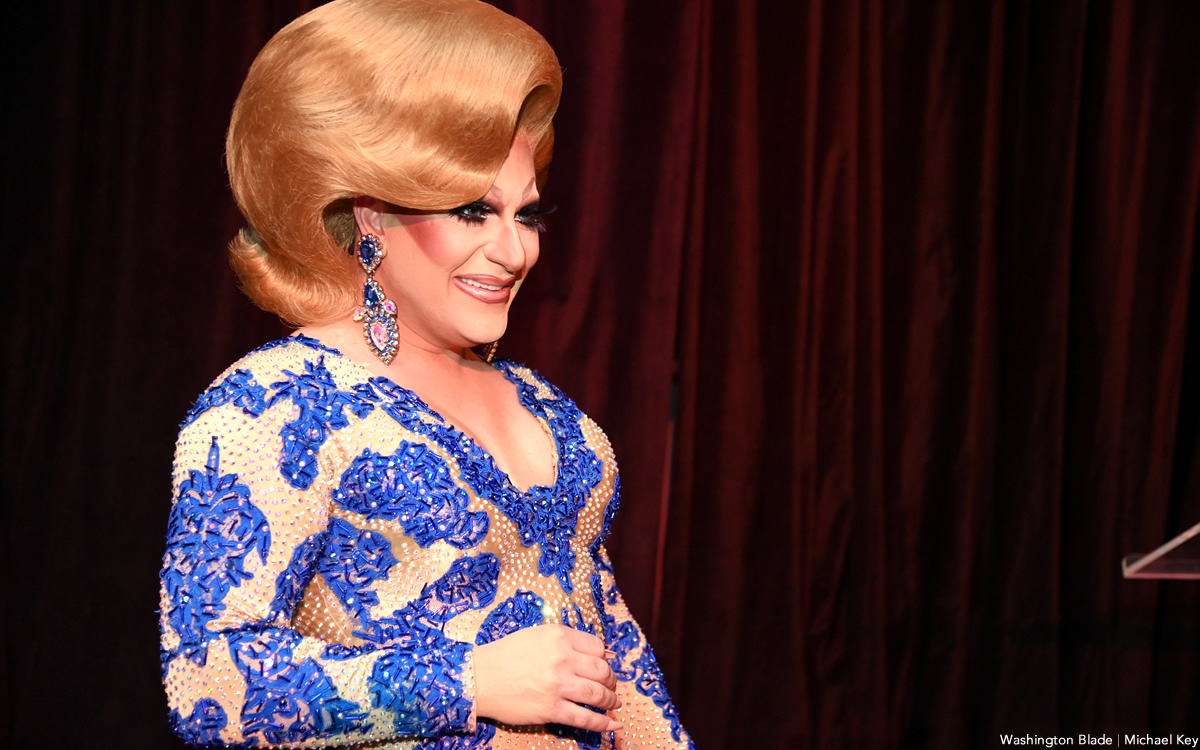 The Miss Gay DC America pageant returned this year at As You Are on Saturday. Tatiyanna Voche' was crowned Miss Gay DC America 2022 and is qualified to compete in the Miss Gay America 2023 competition in January.
(Washington Blade photo by Michael Key)