Ayanbadejo to use Super Bowl to raise gay marriage awareness
Baltimore Ravens face San Francisco 49ers on Feb. 3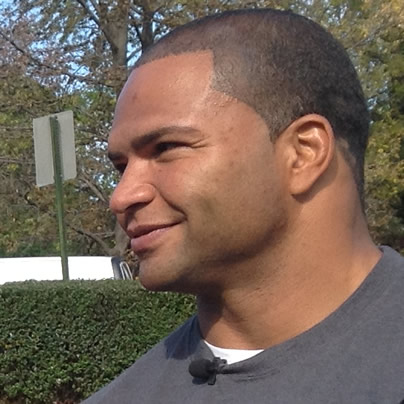 Baltimore Ravens linebacker Brendon Ayanbadejo hopes to use the media attention surrounding his team's appearance in the Super Bowl to further highlight his support of marriage rights for same-sex couples.
New York Times columnist Frank Bruni reported on Jan. 22 that Ayanbadejo sent an e-mail to same-sex marriage advocates Brian Ellner and Michael Skolnik hours after the Ravens clinched the AFC Championship by defeating the New England Patriots. Bruni said the linebacker asked them whether there is "anything I can do for marriage equality or anti-bullying over the next couple of weeks to harness this Super Bowl media?"
Ayanbadejo described his message to Ellner and Skolnik during a follow-up interview with Bruni as his "Jerry Maguire e-mail." He said his "ultimate goal" after the Super Bowl that will take place in New Orleans on Feb. 5 was to "get our message out there," including an appearance on comedian Ellen DeGeneres' talk show.
Ayanbadejo, who has backed marriage rights for same-sex couples for several years, in late 2011 emerged as one of Maryland's most high-profile supporters of the issue after he appeared in a Marylanders for Marriage Equality web video.
He headlined subsequent fundraisers with Gov. Martin O'Malley and others in support of the campaign that backed the same-sex marriage law the governor signed last March. Ayanbadejo also joined O'Malley, Baltimore Mayor Stephanie Rawlings-Blake and Maryland Congressman Elijah Cummings at a polling place in Charm City hours before a referendum on the statute passed by a 52-48 percent margin on Election Day.
The linebacker's advocacy around the issue has also sparked controversy among those who oppose nuptials for gays and lesbians.
State Del. Emmett Burns (D-Baltimore County) told Ravens owner Steve Bisciotti in an Aug. 29 letter after Ayanbadejo donated two Ravens tickets as part of a Marylanders for Marriage Equality fundraiser that he "should concentrate on football and steer clear of dividing the fan base." Chris Kluwe of the Minnesota Vikings subsequently defended Ayanbadejo in a series of profanity-laced tweets that blasted Burns.
"Brendon is permitted to express his viewpoints," Ravens spokesperson Patrick Gleason told the Washington Blade in response to Ayanbadejo's latest comments on the issue. "The Ravens have always supported his right to free speech."
Gleason said Ayanbadejo was unavailable for an interview before the team traveled to New Orleans on Monday.
Ellner declined to provide the Blade a copy of the e-mail he received from the linebacker.
"He understands that as a straight biracial player in the Super Bowl he can have a huge impact on the future of this issue," Ellner said. "He has courage because this comes from a deeply held sense of basic fairness. He's part of a new generation of athlete ally. He's creating a playbook for this."
Georgetown University hosts panel on transgender, nonbinary issues
Lawmakers from Mont., Okla. among panelists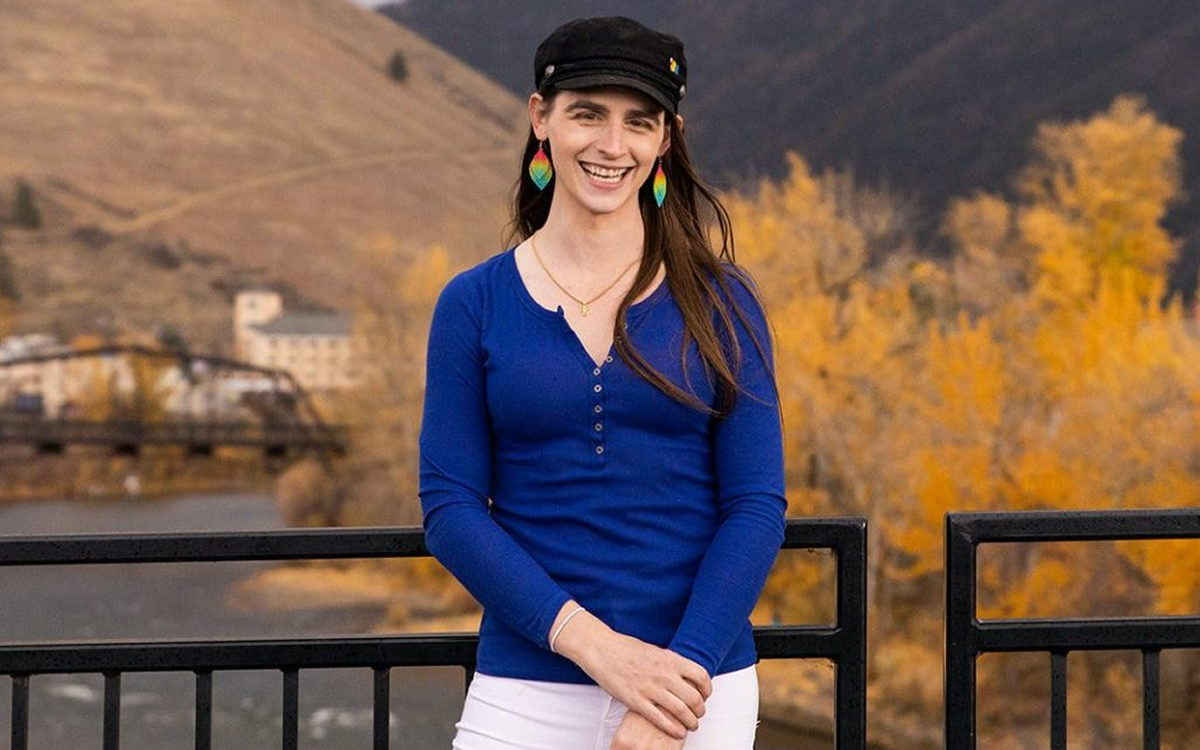 A panel on transgender and nonbinary issues took place at Georgetown University on Tuesday.
The panel included Montana state Rep. Zooey Zephyr and her fiancée, journalist Erin Reed, who are both trans, and nonbinary Oklahoma state Rep. Mauree Turner. Charlotte Clymer was also on the panel that Amanda Phillips, a nonbinary Georgetown professor, moderated.
The panel began with a discussion about anti-trans laws that have been enacted across the country.
Reed said the Alliance Defending Freedom and the American Principles Project developed a strategy in response to North Carolina's now repealed law that banned trans people from using public restrooms consistent with their gender identity.
They focused on states that are more "business-friendly and therefore harder to boycott, and started with sports. Reed said bans on gender-segregated sports put an "asterisk on [trans] identity" that made further attacks possible.
Clymer spoke on attitudes towards trans policies.
She referenced a survey that asked Americans if they supported nondiscrimination protections for LGBTQ individuals. Around 75 percent of respondents, including almost half of Republicans, said yes. Clymer said the next question that asked if such protections exist concerns her.
Roughly half of respondents said yes.
While there are two U.S. Supreme Court rulings — Obergefell and Bostock — that extended marriage rights to same-sex couples and employment protections to LGBTQ people respectively, Clymer noted there are no federal protections based on sexual orientation and gender identity.
Turner and Zephyr spoke about being censured for defending trans rights.
Oklahoma lawmakers in March censured Turner after they refused to turn into the authorities a trans person who had allegedly assaulted a state trooper. 
Turner said in Oklahoma, where there is no public debate, and politicians are openly anti-trans, residents are fighting against an "apathetic" and "heinous" legislature. On the topic of activism, they said being a "truth teller," and saying "absolutely not" is "what got [them] censured."
Zephyr's censure was in April after she criticized a bill to restrict gender-affirming health care in Montana. The protests that followed stemmed from trans issues, but Zepher said they were about much more.
"The protests […] were about recognizing that when you silence a legislator, you take away representation from their constituents," she said. "That fight became a larger fight about democracy."
The panelists talked about mental health and addressing it.
Turner said that being the representation they needed keeps them going.
"I didn't think I was going to make it through middle school," they said. "Representation matters for so many people […] if you can aid in being that representation, being that force that helps somebody else keep going, that is one of the most powerful experiences."
The panel agreed that finding community is important to mental health.
"Sometimes our best activism is finding our community," Reed said.
The panel also spoke about queer joy and strength.
"Queer joy is the thing they can't take away," Zephyr said.
Reed talked about photos of activists who were organizing before the Stonewall riots in 1969; they were smiling and enjoying their community.
"The queer story is a story of not just surviving in the margins but thriving in the margins," Reed said.
Turner added "trans lives aren't just lives worth fighting for, they are lives worth living."
A self-described "journalist" who didn't identify himself or his outlet asked the panel, "What is a woman?" Clymer turned the question back to him, and he said it "comes down to genetics."
Clymer began to explain that chromosomes don't always define sex. The audience member began to argue and ignored an event organizer who was asking him to leave. Security promptly escorted him out.
Reed continued Clymer's point that even biological sex is difficult to define.
"Last year, 15 different state legislators tried to define sex, did you know that none of them managed to do so in a way that was scientifically correct?"
The panelists also offered advice to allies.
Clymer said treading about trans issues and being informed about them is a great start.
"You've got to step up," she said.
Turner said allyship goes beyond relationships, and into the realm of being uncomfortable.
"Allyship is synonymous with action and moving forward," they said.
Rehoboth Beach theater announces new managing director
Clear Space hires Joe Gfaller after national search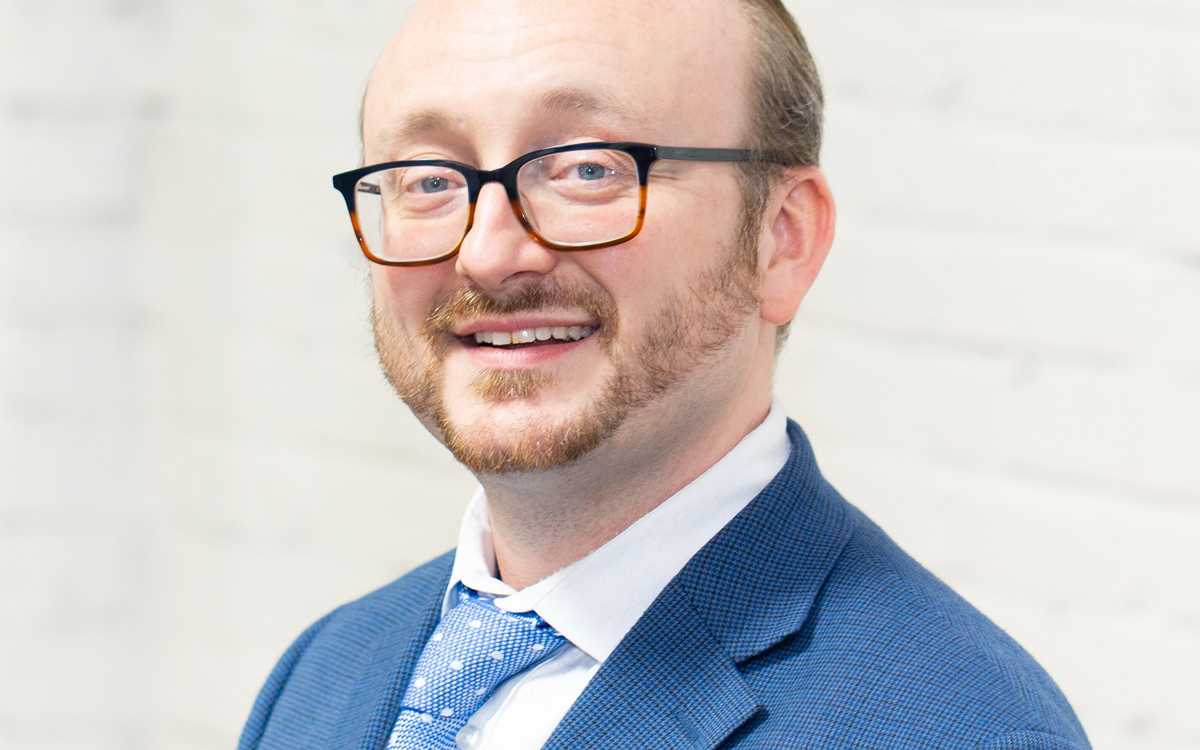 Rehoboth Beach's Clear Space Theatre Company announced Tuesday that its board of directors has unanimously selected Joe Gfaller to join the company as managing director after a national search.
Gfaller, who currently serves as managing director for Metro Theater Company in St. Louis, will join Artistic Director David Button as co-leader at CSTC, which marks its 20th anniversary in 2024.
"I am thrilled at the opportunity to help Clear Space Theatre Company grow its civic and philanthropic footprint as it begins a third decade of serving the community in coastal Delaware," Gfaller said.
"Rehoboth is a special place to all who call it home, both year-round and seasonally. It is an extraordinary honor to work with such a creative and dynamic team as the CSTC staff and board to help the company grow to represent and reflect the fullness of this community."
At Metro Theater Company, which is St. Louis's primary professional theater for youth and families, Gfaller guided campaigns that helped grow the company's revenues by 40% over four years, according to a release from Clear Space.
"Joe brings a wide range of theater experiences to the position and is sure to make an immediate impact on the company," said Clear Space Board chair Laura Lee Mason. "His impressive track record and visionary leadership will undoubtedly elevate Clear Space to new heights. Joe shares our dedication to providing the community with outstanding education and theatrical experiences, and we look forward to collaborating with him to achieve those artistic aspirations."
CSTC Artistic Director David Button added, "I look forward to Clear Space Theatre Company's growth alongside Joe Gfaller. Not only will Clear Space benefit from his talent, but so will the community and state arts industry as a whole."
Gfaller will begin full time in Rehoboth Beach in mid-November. During an October visit for the opening of "Young Frankenstein" at CSTC on Oct. 13, there will be opportunities for the public to meet him during the CAMP Rehoboth Street Festival on Oct. 15. He will be joined by his husband Kraig and their two dogs, Sprout and Emmit.
29 local LGBTQ supportive groups awarded gov't grants
Bowser says recipients 'tirelessly advance D.C. values'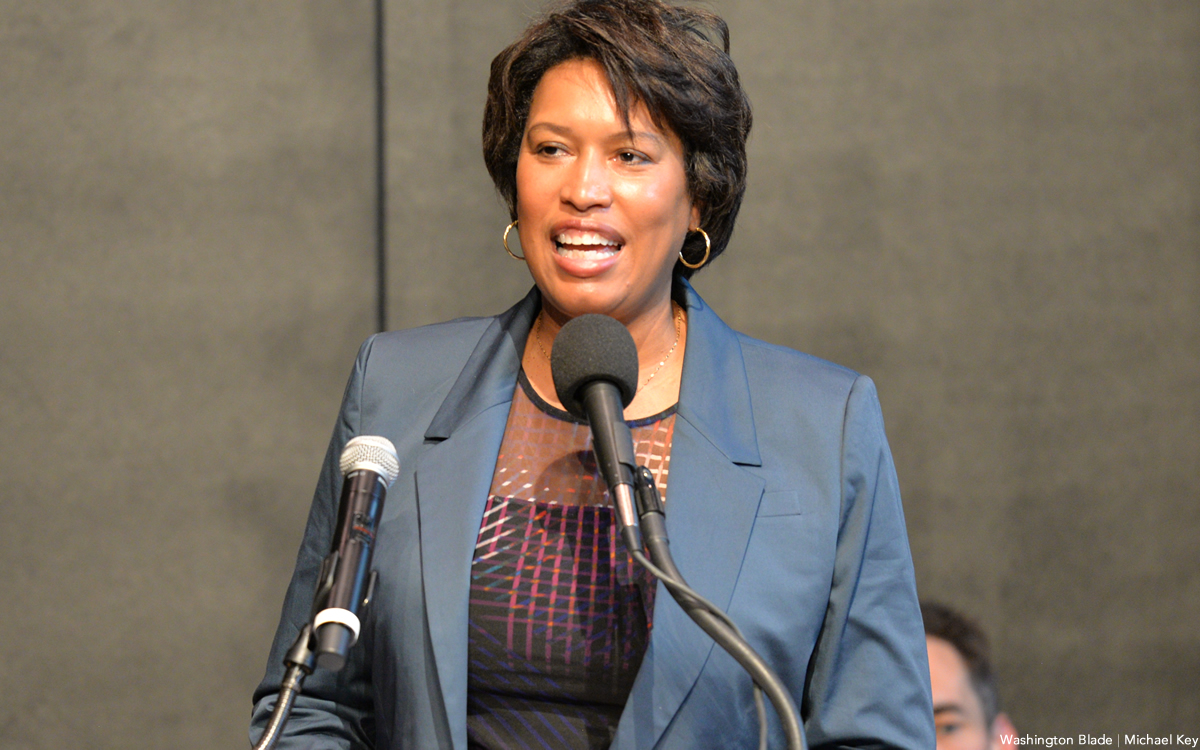 Mayor Muriel Bowser has awarded community grants to 29 D.C. organizations that provide direct services to the LGBTQ community, according to a Sept. 22 announcement by the mayor's office. Nine of the 29 groups identify as LGBTQ specific organizations.
Information released in the announcement says the 29 LGBTQ supportive organizations receiving the grants for Fiscal Year 2024 are among a total of 137 D.C.-based community organizations that will receive a total of more than $2.2 million in funding through these grants.
"With these awards, recipient organizations will continue to offer programs that provide direct resources to communities across Washington, D.C., in areas including health and human services, education, public safety, civic engagement, the arts, and more," a statement released by the mayor's office says.
The statement announcing the grants says the 29 organizations receiving the grants to provide LGBTQ-related services were selected by the Mayor's Office of LGBTQ Affairs.
Japer Bowles, the longtime LGBTQ rights advocate who serves as director of the Mayor's LGBTQ Affairs Office, said the grants awarded to the nine LGBTQ specific groups and the remaining 20 LGBTQ supportive groups are earmarked for LGBTQ specific programs or projects dedicated to LGBTQ people.
A spokesperson for the D.C. Department of Human Services, which oversees the community grants program, said the office was in the process of preparing a list of the dollar amount for each of the 137 grant recipients, which the office hopes to release soon.
Abby Fenton, an official with Whitman-Walker Health, which is one of the 29 grant recipients, said its grant was $20,000 for continued work on addressing the Monkeypox outbreak impacting LGBTQ people.
The nine LGBTQ specific groups named as grant recipients include:
• Capital Pride Alliance
• Equality Chamber Foundation
• Equality Chamber of Commerce
• Supporting and Mentoring Youth Advocates and Leaders (SMYAL)
• The DC Center for the LGBT Community
• Us Helping Us-People Into Living, Inc.
• Whitman-Walker Health
• Baltimore Safe Haven doing business as DC Safe Haven
• Washington Blade Foundation
The 20 LGBTQ supportive groups named as grant recipients include:
• Asylum Works
• Black Leaves Project dance company
• Casa for Children of DC
• Foster and Adoptive Parent Advocacy [FAPAC]
• Greater Hispanic Chamber of Commerce
• Harm Reduction at Westminster DC
• Hepatitis B Initiative of Washington, DC
• Joseph's House
• Latin American Youth Center
• MOSAIC Theater Company
• Project Briggs
• Sasha Bruce Youthwork
• Seabury Resources for Aging
• The Dance Institute of Washington
• The Giveland Foundation
• The Nicholson Project
• Totally Family Coalition
• Unity Health Care
• Washington Improvisational Theater
• Young Playwrights Theater, Inc.