Books: Grounded by grief
New gay-themed novel grows darker as it proceeds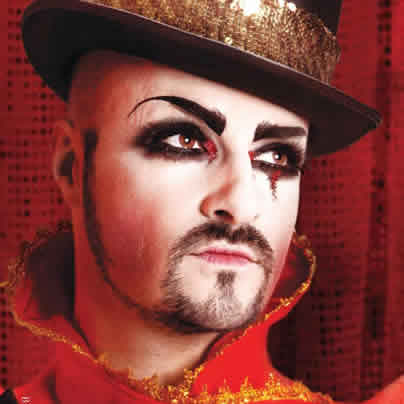 'The Trapeze Artist'
By Will Davis
Bloomsbury
$16
313 pages
Many folks wish they'd done things differently. If some vicarious escapism via a fictional character who, as cliché as it sounds, really does run off and join the circus sounds enticing, "The Trapeze Artist" by Will Davis is your book.
The main character hadn't planned on following the circus.
He hadn't planned it, but after he slept with Vlad, the trapeze artist who seemed so dramatic and needy, what else could he do? He called his mother to tell her he'd be gone for awhile, and he shut off his phone in the middle of her protestations.
He had decided at age 6 to be gay because his Uncle Dan was gay, and Dan enjoyed life. His parents refused to see it, just as they refused to see him, and he often imagined what it would be like to live like his friend, Edward, whose parents were famous and quite bohemian, while his parents only discussed the weather and their jobs.
Edward, well, he wasn't like anyone else in the world. Edward was the first gay boy he'd ever known, the first boy he'd ever kissed. He supposed he was in love then, and it hurt to think about that.
Maybe there were a million reasons to follow the circus but Vlad was the reason to stay. And though staying wasn't always pleasant, he realized he'd never been happier. Officially, the circus' owner didn't allow hangers-on, so after awhile, he was given a series of menial jobs to earn his way. Nobody liked him, and why should they? They thought he'd break and leave, but he didn't.
Until it all fell apart and he headed back home to find everything changed — including himself. His mother was gone, Edward was gone. So were his old dreams, ready to be replaced with new ones.
Without a doubt, "The Trapeze Artist" is one of the most pensive books I've read in a long time. Author Will Davis' main character is never named; we only know him by pronouns, which adds to the feeling of despair on each page. It's as if the man is so bland and invisible that he's not worth naming.
For the longest time, I enjoyed that facet of Davis' story. It intrigued me, but as the novel proceeded and this character was piled with more and more grief, I found myself growing morose along with the story. This is a beautifully told tale and no, I didn't exactly want to throw it across the room, but oh, is it sad.
While some may see it only as a joy killer, to reduce it to just that would be an oversimplification. It's different and can be engrossing if you're in the right mindset for its charms.
Tragedy and comedy intertwined in witty 'Quietly Hostile'
Irby's fourth essay collection addresses pandemic, TV writing career, more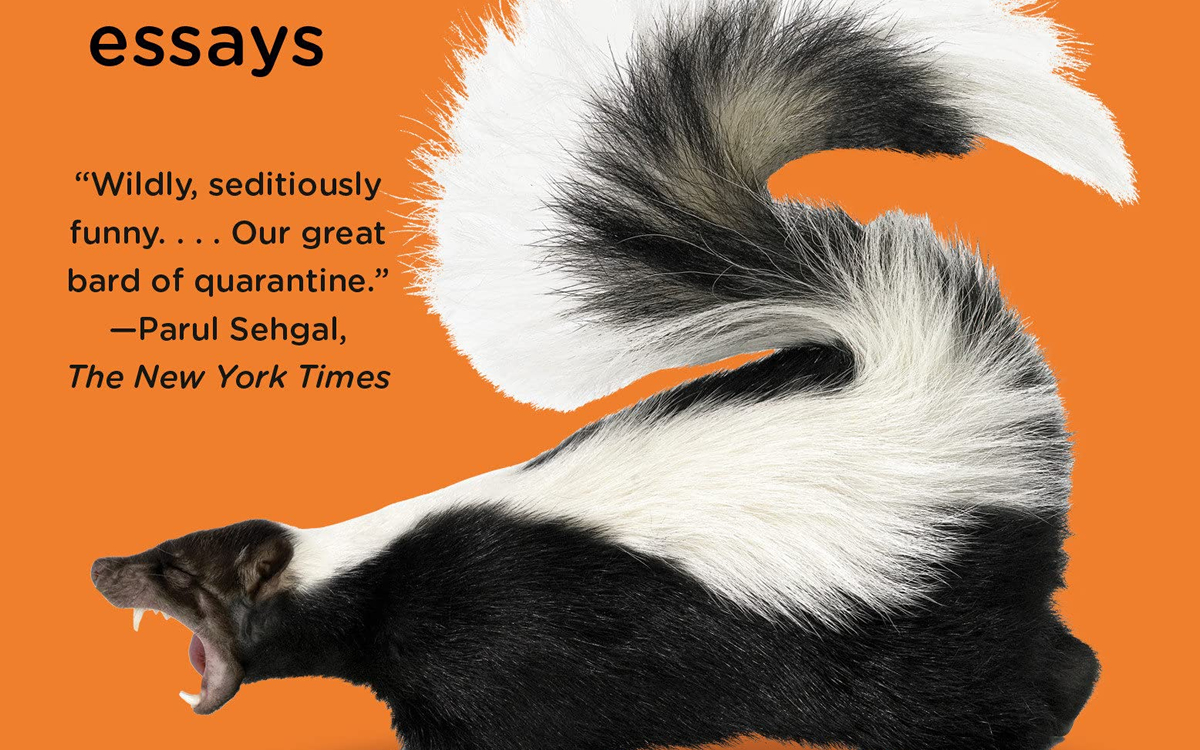 'Quietly Hostile: Essays'
By Samantha Irby
c.2023, Vintage
$17/304 pages
You know from the get-go that "Quietly Hostile," essayist, television writer and humorist Samantha Irby's fourth essay collection, is filled to the brim with the author's mordant wit, cynicism and empathy. Who else but Irby, 43, who has struggled with depression, would write: "This book is dedicated to Zoloft"?
There are zillions of essay collections. But few are as memorable, poignant, funny (sometimes grossly, in a good way) and heart-filled (a term Irby might hate) as "Quietly Hostile"

This long-awaited collection is filled with what Irby would call "good shit": from hilarious descriptions of her bad dog in doggie day care to bits about, literally, shit, (that will gross you out, but reduce your shame about pooping).
Irby, who is Black and bisexual, grew up in poverty in Evanston, Ill. Her parents died when she was 18 (her mother from multiple sclerosis; her father, who gambled, likely, suffered from post traumatic stress disorder).
At the age of nine, Irby's mother's MS went out of remission. While still a child, she was called upon to care for her Mom.
"When I was an actual kid growing up on welfare with a sick mom and expired Tuna Helper from the dollar store, the future and its infinite possibilities stretched before me like a sumptuous buffet I couldn't afford to go to," Irby writes.
There is a backdrop of pain, sadness and, sometimes, anger to much of Irby's humor. But self-pity and rage don't consume the book.
Irby, the author of "Meaty," "We Are Never Meeting in Real Life" and "Wow, No Thank You," knows that the cliche is true: tragedy and comedy often are often intertwined.
It's fun to learn in "Quietly Hostile" that Irby, who was a writer for the popular TV shows "Shrill" and "Tuca & Bertie," is as much a fan as the rest of us of the TV shows she loves.
In 1998, Irby couldn't afford cable or HBO. She had to wait to watch the "City" until it came out on VHS. "The show reflected nothing of my life," she writes, "but provided something of a road map for my future…" she writes.
In a future, she wouldn't have dreamed of then, she grew up to become a writer on "And Just Like That," the "Sex and the City" reboot. (She's a writer on season two of "And Just Like That" which premieres on June 22 on Max.)
Irby was stunned when Michael Patrick King of "And Just Like That" asked her to write for the show. "I was like … Are you allowed to work on a show like this if you only wear nine-dollar T-shirts," she writes, "and have no idea how many Brooklyns there are."
"During my interview," Irby jokes, "I said, 'Can I give Carrie diarrhea?' and I was hired immediately."
Even ardent "Sex and the City" aficionados may find too much of SATC in "Quietly Hostile."
No worries: Irby who speaks of herself as being "fat" and "sick" (she has arthritis and Crohn's disease), riffs on many things in "Quietly Hostile." Irby turns her sharp wit on everything from what it's like to run for a public toilet when you have diarrhea to why she's a David Matthew's fan girl to her love for (approaching addiction to) Diet Coke to the "last normal day" before the pandemic to the "food fights" that are a part of the most loving marriages.
Grab a Diet Coke (or libation of your choice), tell your bad dog to quit barking and enjoy "Quietly Hostile."
The Blade may receive commissions from qualifying purchases made via this post.
'Harley Quinn: Ravenous' a dark Gotham novel with a feminist warrior
New book awash in crazy action, humor, and superheroes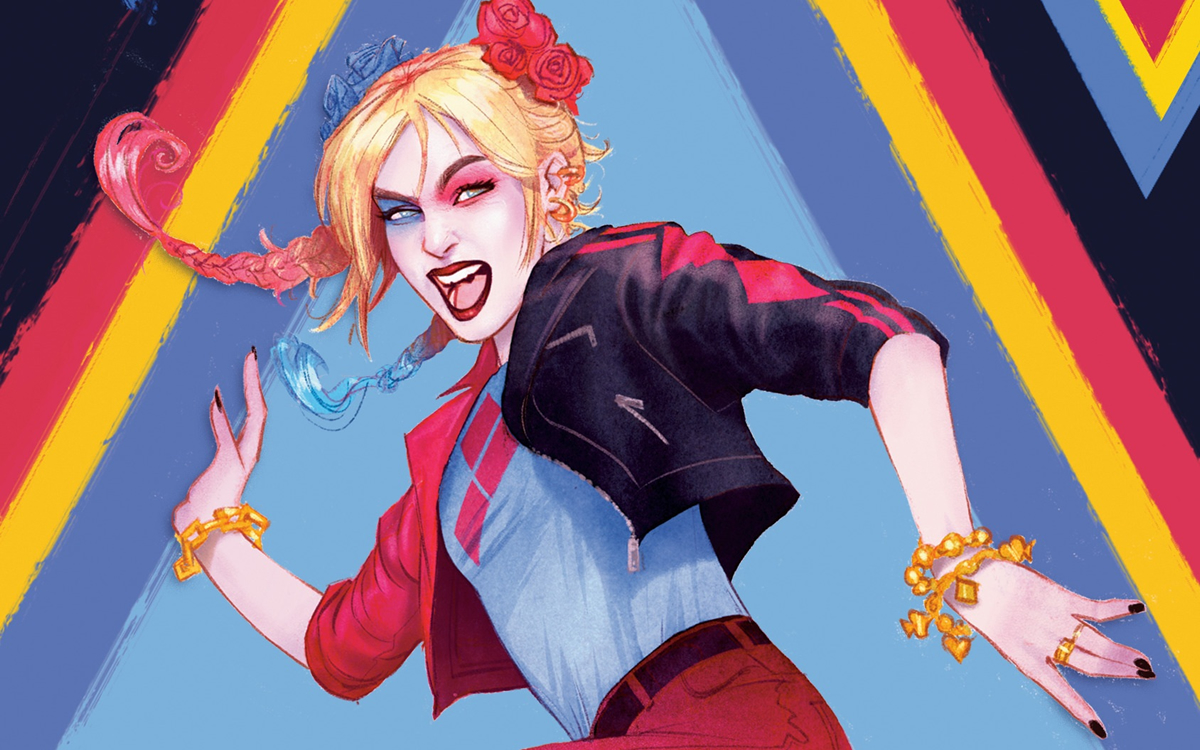 'Harley Quinn: Ravenous'
By Rachael Allen
c.2023, Random House
$19.99/349 pages
Forget about it.
Put it out of your mind; don't worry about it. It's likely nothing, so let it rest. Let it go and don't be afraid because, as in the new book "Harley Quinn: Ravenous" by Rachael Allen, fear is how they make you scream.

Being a first-year intern at Gotham University was going to be the best.
Having completed the university's gap-year program last year, Harleen Quinzel was practically bouncing. She'd decided on research, possibly psychology, as a career and first year program included mentorship and a chance to study some of Gotham's worst, most notorious criminal minds. The Joker, Two-Face, King Shark, Mr. Freeze, she could be assigned to any one of them at Arkham Asylum.
First year was also going to be a bit of a relief.
Sure, she'd still have to put up with classmates like the jerk who kept asking if she was "straight now" (nope, still bi, today, tomorrow, last week) and she'd have to try to fit in, which was hard to do after what happened at the end of last year. Then, some of Harleen's friends were attacked with a fear spray that made them scream and scream, and her best friend died from it. There was gossip but Harleen had her research to enjoy, she loved her mentor, and she was fascinated by Talia al Ghul, who'd tried to assassinate Gotham's mayor. Talia was a great study-subject – even though Harleen wasn't technically supposed to ever speak to her.
Until Talia said that she knew who made the fear spray. She needed information for information, tit for tat, and she hinted that she knew the truth about Straw Man, who was rumored to haunt Arkham and who had a hand in the fear spray, so…
So then Harleen woke up in the hospital, the victim of a bad accident and amnesia. But was it an accident? Were this guy, Win, and the adorable Ivy trustworthy? And the escape of Gotham City's worst, most violent criminals — was Harleen at fault?
Let's say a movie theater mushed its film to a pulp and made a novel from the leftover cells. Or they used the mush to paint a Ben-Dot artwork panel, but in words. That's kinda how you could think of this book. As a part of the "DC Icons" franchise, "Harley Quinn: Ravenous" almost screams graphic novel or comic book.
So what's the problem?
Nothing, as long as you know that before you pick it up because that's the sort of feel you'll get in what only looks like a regular novel. Nothing, if you relish a story that starts with action and peppers it with chaos before dropping readers into a land of dark monsters and crime. Nothing at all, if you've read author Rachael Allen's novel-before-this-one – otherwise, you'll be awash in humor, feminism, superheroes, and scrambling to find your footing. Be warned.
Overall, if you love a funny, crazy-paced dark-Gotham novel with a feminist warrior, you'll devour "Harley Quinn: Ravenous." As for a bookmark…? Nah, forget about it.
The Blade may receive commissions from qualifying purchases made via this post.
When artists we love behave badly
New book 'Monsters' explores this common fan dilemma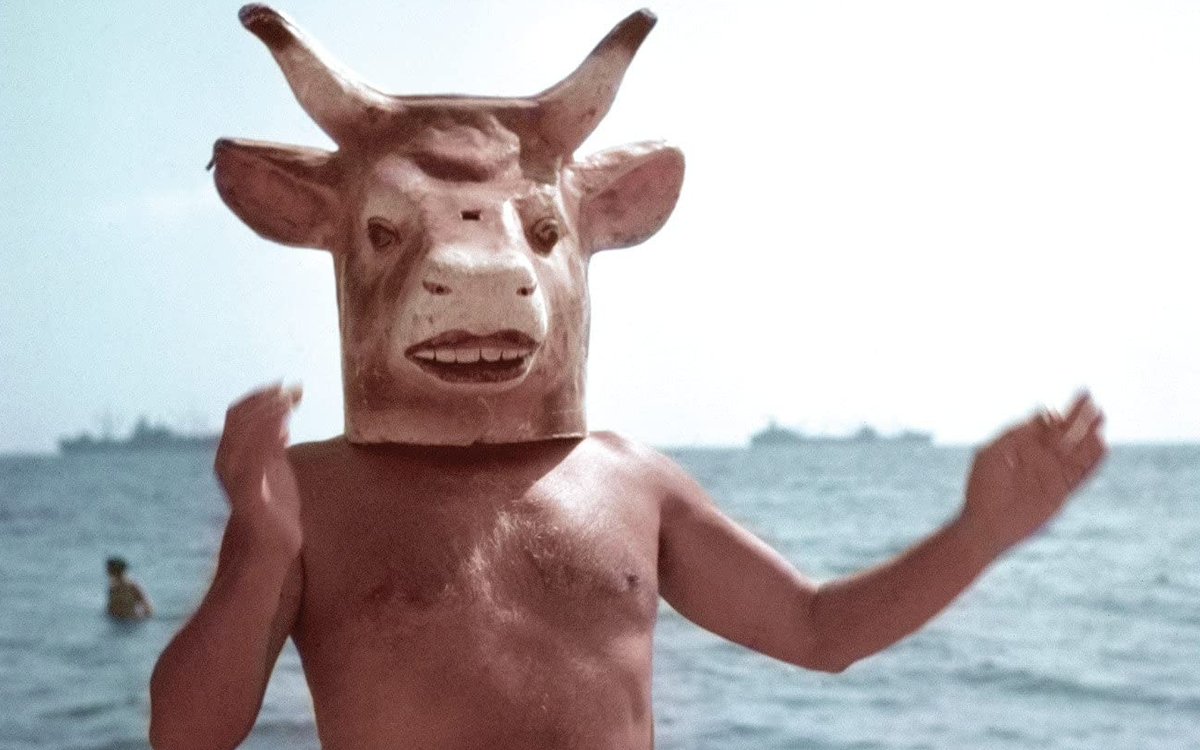 'Monsters: A Fan's Dilemma'
By Claire Dederer
c.2023, Alfred A. Knopf
$28/288 pages
Recently, I listened to an audio version of "The Sorcerer's Stone," the first of J.K. Rowling's "Harry Potter" series. I cheered when Rowling said Dumbledore is gay.
Yet, I wondered, should I read the Potter books (no matter how much I love them) when Rowling has made hurtful remarks about trans people?
That is the question many fans ask today: What do we do when artists make art we love, but behave badly?
"Monsters: A Fan's Dilemma," by memoirist and critic Claire Dederer delves into this  vexing question.

This perplexing query has no "right" answer that works for everyone. Yet, if you enjoy art, you're likely to keep wrestling with it.
A book delving into this conundrum could be as outdated as the last news cycle. The cancel culture debate has engulfed social media for eons.
Yet, Dederer's meditation on the relationship between art and its fans is provocative and entertaining. Reading "Monsters: A Fan's Dilemma" is like downing two, three, maybe four espressos after a couple of cups of strong coffee.
One minute, you may feel that Dederer has it exactly right. The next moment, you might wonder what planet she's on.
I applauded Dederer when she wrote, "There is not some correct answer…The way you consume art doesn't make you a bad person, or a good one."
But I wanted to throw the book across the room as I read that Dederer preferred Monty Python over queer comedian, writer, and actor Hannah Gadsby. "Listen, I'd rather watch the Pythons than Gadsby any day of the week," Dederer writes.
To be fair, Dederer opines about Monty Python to make a point about the "monster" of exclusion. "None of these guys has the bandwidth," she writes about Monty Python, "to even entertain the idea that a woman's or person of color's point of view might be just as 'normal' as theirs, just as central."
Dederer, the author of two critically acclaimed memoirs "Love and Trouble: A Midlife Reckoning" and "Poser: My Life in Twenty-Three Yoga Poses," struggles, as a fan and critic, with many types of monsters.
Dederer, who started out as a movie critic, began grappling with monsters in 2014. Then, "I found myself locked in a lonely–okay, imaginary–battle with an appalling genius," she writes.
The "appalling genius" was filmmaker Roman Polanski, who, Dederer reports, raped a 13-year-old. Despite her knowledge of Polanski's crime, "I was still able to consume his work," Dederer writes, "[though] he was the object of boycotts and lawsuits and outrage."
Her gallery of monsters contains the usual hetero male suspects from Bill Cosby to Woody Allen. Dederer deplores Allen's behavior, but considers "Annie Hall" to be the greatest 20th century film comedy. She finds "Manhattan" unwatchable because Allen's character dates a high school girl, but considers "Annie Hall" to be better than "Bringing Up Baby." (Mea culpa: I love "Annie Hall." But, better than "Baby?)
For Dederer, monsters aren't only male or hetero. She wonders, for instance, if the brilliant poet Sylvia Plath, was a monster because she abandoned her children for her art.
Dederer muses about the actor Kevin Spacey (who will be on trial in June for alleged sexual assault in the United Kingdom), Michael Jackson, and J. K. Rowling.
"One of the great problems faced by audiences is named the Past," Dederer writes, "The past is a vast terrible place where they didn't know better."
'But, Dederer reminds us: sometimes they did.Queer writer Virginia Woolf (author of the luminous "Mrs. Dalloway" and the gender-bending "Orlando") is a god to many queers. Yet, Dederer reports, Woolf, though married to Leonard Woolf, who was Jewish, made flippant anti-Semitic remarks in her diaries. You could say Woolf was just "joking" as people in her time did. Yet, Dederer reminds us, gay author E.M. Forster wrote in a 1939 essay, "…antisemitism is now the most shocking of all things."
I wish Dederer, who writes of racism and sexism in art, had written about the homophobia in art (in the past and present). I'd have loved it if she'd mused on the brilliant queer, anti-Semitic, racist writer Patricia Highsmith who gave us the "Talented Mr. Ripley."
I'd liked to have seen some mention of Islamophobia, ableism and racism against Asian-Americans and indigenous people in art in "Monsters."
Despite these quibbles, "Monsters: A Fan's Dilemma" is a fascinating book. There's no calculator (as Dederer wishes there was) to tell us whether we should go with the art we love or renounce the work of the artist whose behavior we deplore. But, Dederer turns this dilemma into an exhilarating adventure.
The Blade may receive commissions from qualifying purchases made via this post.