Local gay activist tapped to lead Stein endorsement forum
LGBT activists take sides in hotly contested special election for at-large Council seat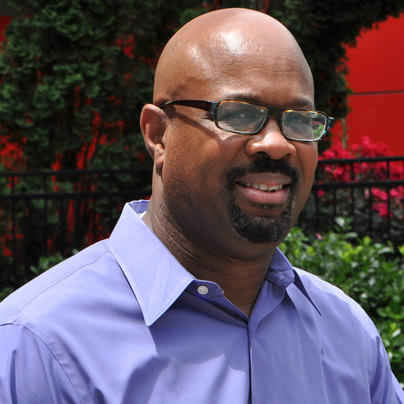 Democratic National Committee member and gay activist Earl Fowlkes of D.C. was scheduled to serve as moderator Thursday night, March 21, at a candidate endorsement forum where five Democrats running in a special election for an at-large D.C. Council seat were expected to court LGBT voters.
The event, organized by the Gertrude Stein Democratic Club, the city's largest LGBT political group, was scheduled to take place at 7 p.m. at the Metropolitan Community Church of Washington, 474 Ridge Street, N.W.
"Any candidate hoping to represent the entire District must be a vocal advocate for the issues our community cares about," said Angela Peoples, the Stein Club's vice president for political and legislative affairs.
"As the largest LGBT organization in D.C., the Stein Club is well positioned to endorse and use the organizing and fundraising powers of our members to help our chosen candidate push for victory on April 23," the date of the special election, Peoples said in a statement.
Fowlkes, who served as an Obama delegate at the Democratic National Convention last summer, was chosen by the club's officers to preside over a forum in which club members appear to be dividing their support among several of the candidates with strong records of support for LGBT rights. He also serves as CEO and president of the Center for Black Equity, a national LGBT advocacy organization.
Fourteen prominent club members, including former Stein treasurer and transgender activist Alexandra Beninda, recently announced their support for Elissa Silverman, a former Washington Post reporter and current budget analyst for the D.C. Fiscal Policy Institute. The 14 activists are hosting an LGBT "meet and greet" for Silverman at the 17th Street, N.W., gay bar Cobalt on April 6.
Another ten prominent club members, including former presidents Kurt Vorndran and Lateefah Williams, announced they are hosting their own "meet and greet" for Anita Bonds, chair of the D.C. Democratic State Committee. The State Committee earlier this year elected Bonds as interim Council member for the at-large seat until the special election is held on April 23.
Other club members, along with LGBT activists not affiliated with the club, are backing Michael A. Brown, a former at-large Council member; and Matthew Frumin, an attorney and Ward 3 Advisory Neighborhood Commissioner.
Not as many Washington D.C. LGBT activists have surfaced as backers of the fifth Democratic candidate, attorney and marijuana decriminalization advocate Paul Zuckerberg. But Zuckerberg says he is reaching out to LGBT voters.
All five Democratic candidates scheduled to appear at the Stein Club's endorsement forum Thursday night have expressed strong support for LGBT equality, including marriage equality for same-sex couples. Brown, the only candidate who has previously served on the D.C. Council, has a strong voting record in support of LGBT rights, including his vote for the city's same-sex marriage law in 2009.
With the club's membership appearing to be divided among the candidates, it was unclear going into Thursday night's forum whether any candidate would obtain the 60 percent vote among club members needed for an endorsement under the club's rules.
"Stein Club members care deeply about this city and the people who live in it," said Stein President Martin Garcia in a statement. "Electing the best Council member for our city's LGBT community is part of the responsibility we have to the District."
The remaining two candidates in the special election who are not Democrats – Republican Patrick Mara and Statehood Green Party candidate Perry Redd – have also expressed strong support for LGBT rights.
Mara, who has run for the Council before, has attracted gay and non-gay Democrats as supporters and is considered by political observers to have a shot at winning in an election where a low voter turnout is expected.
The five Democratic candidates' responses to a Stein Club questionnaire asking them to state their positions on LGBT issues can be viewed at www.steindemocrats.org.
DC Front Runners Pride 5K to take place as scheduled
Air quality improved overnight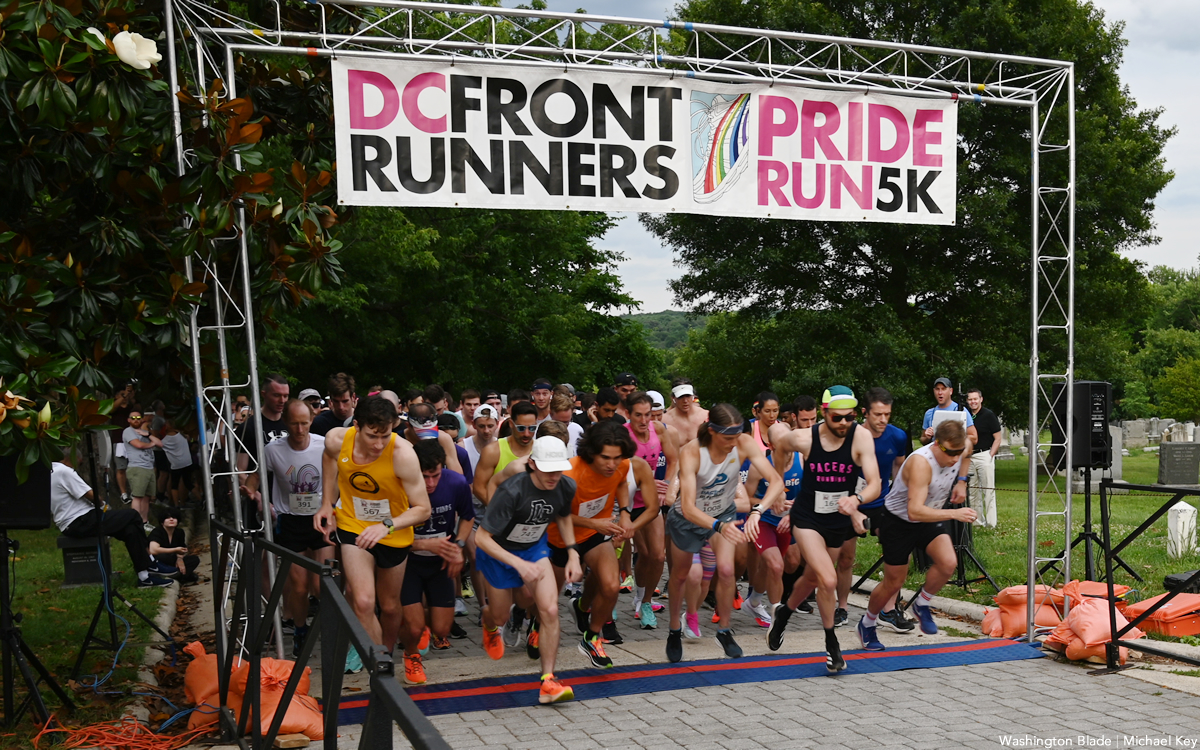 The D.C. Front Runners' annual Pride Run 5K will take place as scheduled at Congressional Cemetery on Friday.
The Blade Foundation, SMYAL, the Wanda Alston Foundation, Team DC, Teens Run DC, Pride 365 and Ainsley's Angels of America are among the race's beneficiaries. Wegmans, Shake Shack, Knead Hospitality and Design, Choice Hotels and Capital One Café are among the sponsors.
Rooftop Pool Party postponed
Capital Pride Alliance moves official event to June 22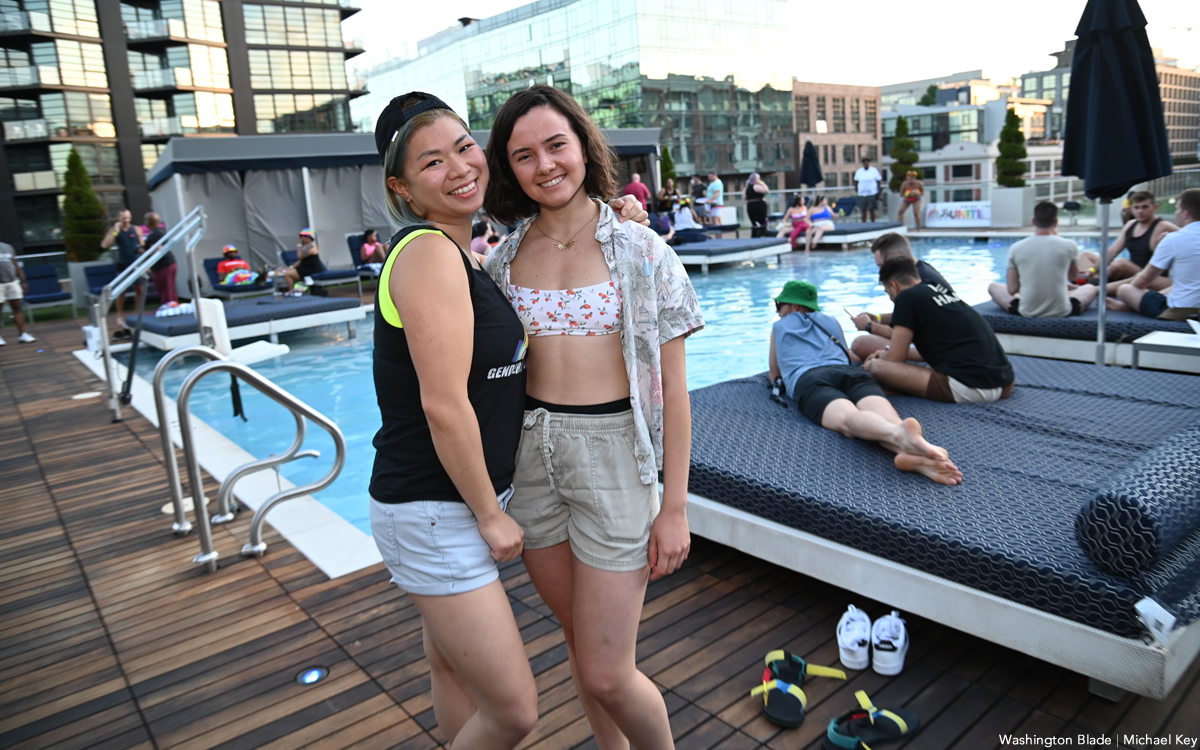 The Capital Pride Rooftop Pool Party, originally scheduled to begin at 8 p.m. tonight, has been postponed until Thursday, June 22, according to a statement released by the Capital Pride Alliance on Instagram. This action comes amid an international climate event created by the Canadian wildfire that has resulted locally in poor air quality and a haze around the region.
The Capital Pride Alliance Instagram account posted, "As with all concerns regarding health and safety issues, the Capital Pride Alliance will closely monitor the air quality situation resulting from Canadian wildfire smoke and take necessary precautions in consultation with our partners in the DC government."
"What does this mean for the pool party?" a question one private Instagram account user posed in the comment section.
"Important Update:" A representative of the Capital Pride Alliance responded through the group's official Instagram account. "Tonight's Capital Pride RoofTop Pool Party at VIDA The Yards is being postponed until Thursday, June 22 at 8:00 pm, due to the current air-quality situation resulting from the Canadian wildfires smoke. Please note that this postponement only applies to today's event."
The Capital Pride Alliance has yet to cancel or postpone any further events.
The White House earlier today rescheduled a large outdoor Pride reception planned for this evening to Saturday.
White House postpones Pride event due to wildfire smoke
Thousands expected for celebration bumped to Saturday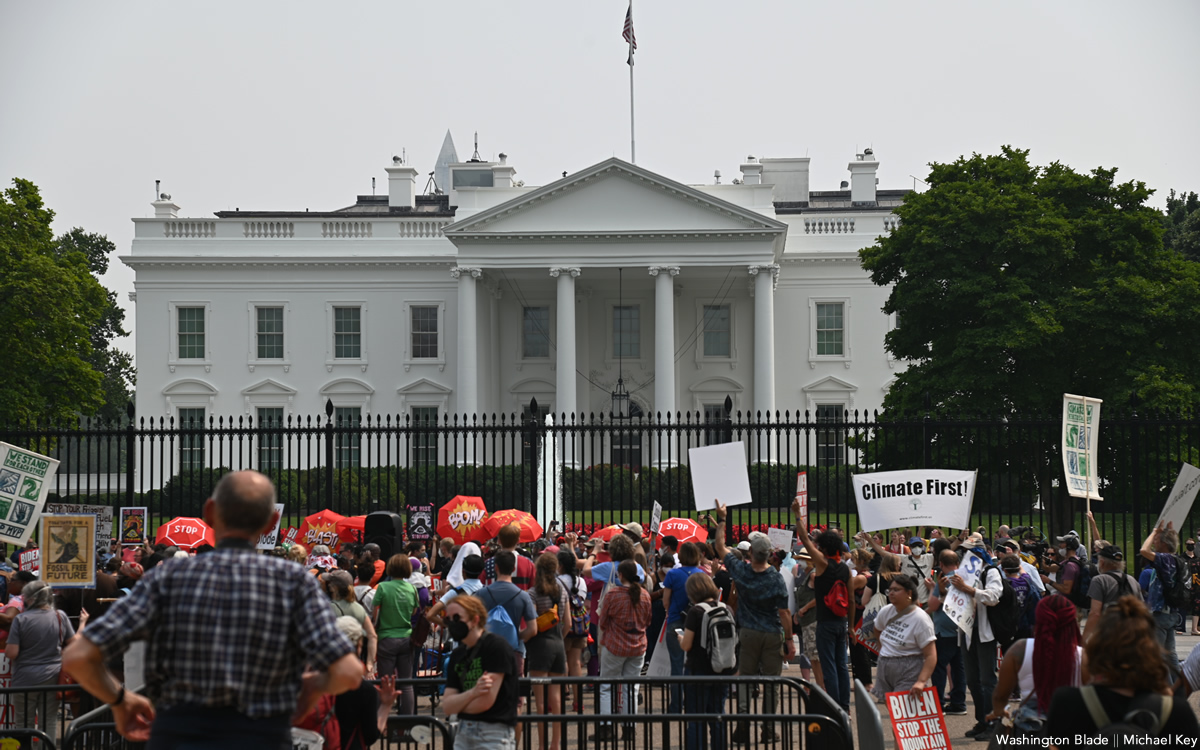 The White House announced Thursday that a Pride event scheduled for this evening has been postponed to Saturday due to the lingering Canadian wildfire smoke.
The smoke has enveloped D.C. in a dangerous haze that triggered a "purple alert" on Thursday, considered worse than a "red alert."
The event, expected to draw thousands of invited LGBTQ advocates and supporters to D.C., has been rescheduled for 1 p.m. on Saturday on the South Lawn of the White House, the same day as D.C.'s Capital Pride Parade, which kicks off at 3 p.m., and Pride on the Pier celebration, which starts at 2 p.m.