Banning smoking in apartments, condos
What every association and owner should know
By DAVID A. RAHNIS
Many urban dwellers are waking up to the concerns surrounding secondhand smoke in their apartment cooperatives and condo buildings. To date, approximately half of all states (including D.C.) have passed comprehensive smoke-free laws. However, these laws typically exempt a person's home. There is no effort on the horizon to ban smoking in all multiple family dwellings in D.C. This situation could create a dilemma for non-smokers trying to coexist with smokers in a residential environment. Nationwide, the number of residential buildings becoming voluntarily smoke-free appears to be growing.
The secondhand smoke issue is usually raised when a resident complains about the smell of smoke entering his or her apartment from other apartments or areas within the building.  Attempting to address those complaints, building management will often undertake an investigation or some corrective action to address the smoke odors. Often, these initial efforts may fall short and residents will contend that only a full building-wide smoking ban can resolve the problem.
The first step for any coop or condo when facing this issue is to review the building's governing documents for any provisions pertaining to smoking. If a board determines a smoking ban to be in the best interest of the building, the most effective way to do so is through an amendment to the governing documents. For example, in the cooperative setting, an amendment to the Proprietary Lease and/or By-Laws is the most effective means of enforcing a ban.  Residents should examine the procedures and voting requirements necessary to amend the governing documents. In the cooperative setting, the most appropriate venue for obtaining shareholder consent would be a special meeting of the shareholders, held in accordance with the by-laws. A court is more likely to uphold a smoking restriction adopted by a supermajority of apartment owners rather than by simple board action.
At this point, there is only one local case involving smoking in the cooperative environment.  In David Schuman v. Greenbelt Homes, Inc. (a 2011 Prince George's County, Md. Circuit Court case now on appeal), a non-smoking cooperative townhouse owner sued building management and his neighbor on the grounds that secondhand smoke from his neighbor violated the nuisance clause of his mutual ownership contract. The non-smoking owner claimed that he suffered from coughing, sneezing, congestion and watery eyes for years due to the secondhand smoke. In an attempt to alleviate the problem, the management company caulked around baseboards, plumbing and electrical outlets in both homes. Such efforts did not satisfy the non-smoking owner.
However, the Circuit Court ruled in favor of the management company, noting that "not all nuisances are necessarily actionable" and that the matter was more appropriate for the state legislature. The court found that the level of smoke entering the non-smoker's townhouse constituted merely an offensive odor and did not trigger an actionable nuisance. The court said that the plaintiff needed to demonstrate "real injury" such as an "unfavorable health condition".  In addition, the court found no bad faith in the management company's handling of the non-smoker's complaints.
While a significant body of legal analysis does not yet exist in the D.C. area, courts in other jurisdictions have already begun addressing and analyzing the issues surrounding community smoking bans. The underlying conclusion is that boards and managers need to be alert to secondhand smoke complaints because cooperatives and condos can be held legally accountable for failing to address smoking-related concerns.
A 2006 New York civil court case addressed the potential for landlord liability due to secondhand smoke. In Poyck v. Bryant, the court found that tenants who vacated a condominium apartment before the lease termination date due to secondhand smoke from an adjoining apartment could assert the "warranty of habitability" as a defense to their landlord's nonpayment of rent proceeding, notwithstanding the fact that the landlord had no control over the adjoining apartment. The court held that a sufficiently egregious secondhand smoke condition presents health hazards so as to invoke the warranty of habitability, and that the landlord had the power to act against the smoking neighbor.
In Christiansen v. Heritage Hills 1 Condominium Owners Association, a Colorado district court in 2006 upheld an amendment to a condominium declaration that banned smoking inside apartments.  The court noted that the board had already tried, unsuccessfully, to address secondhand smoke through various remediation measures.
The New York County Supreme Court in Reinhard v. Connaught Tower Corporation ruled in 2011 that coop boards are required to act reasonably when residents complain that secondhand smoke is infiltrating their apartments from other parts of the building.  In this case, the plaintiff-owner of a coop apartment sued the corporation because she detected a strong smell of cigarette smoke in her apartment.  She was told by the managing agent and the superintendent to re-caulk the floor, molding and faceplates in her bedroom, which did not eliminate the odor. The board, however, refused to take any action and disclaimed any responsibility for the problem.  Plaintiff then sued the corporation for breach of the warranty of habitability, breach of fiduciary duty and constructive eviction among other causes of action.  The court held that the secondhand smoke in plaintiff's apartment breached the warranty of habitability and as a result constituted a constructive eviction. Furthermore, the court determined that the co-op breached plaintiff's proprietary lease by failing and refusing to take any "reasonable steps" to alleviate the secondhand smoke problem.
If a cooperative apartment or condo community is experiencing an increasing number of secondhand smoke complaints and if remediation efforts have been unsuccessful, the Board should consider a building wide smoking ban.  In addition to a "town hall" style meeting, the Board's next step might be to conduct a formal survey of apartment owners in order to determine the most feasible course of action for the community.  If the survey results reveal that a full and immediate smoking ban is not appropriate, the building can implement a modified form of smoking ban.  For example, the ban could be delayed for a certain period of time (e.g., two or three years) in order to allow owners/residents time to comply with the new rules.  Alternatively, current smokers could be "grandfathered" out of an immediate smoking ban.  At the same time, the building could begin to reject any prospective purchasers who smoke.  In this manner, through gradual attrition, the building would eventually become entirely smoke free. Owners and boards would be wise to consult management and legal advice when facing these issues to avoid expensive litigation or claims of discrimination down the road.
This is a part of a series of monthly articles by Jackson & Campbell, P.C. on legal issues of interest to the LGBT community.  Jackson & Campbell, P.C. is a full service law firm based in Washington with offices in Maryland and Virginia. Those with questions regarding this article, please contact David Rahnis at 202-457-1673 or [email protected]. Those with questions regarding the firm should contact Don Uttrich, who chairs its Diversity Committee, at 202-457-4266 or [email protected].
A guide to mortgage pre-approval for potential homeowners
Review your credit report to ensure there are no errors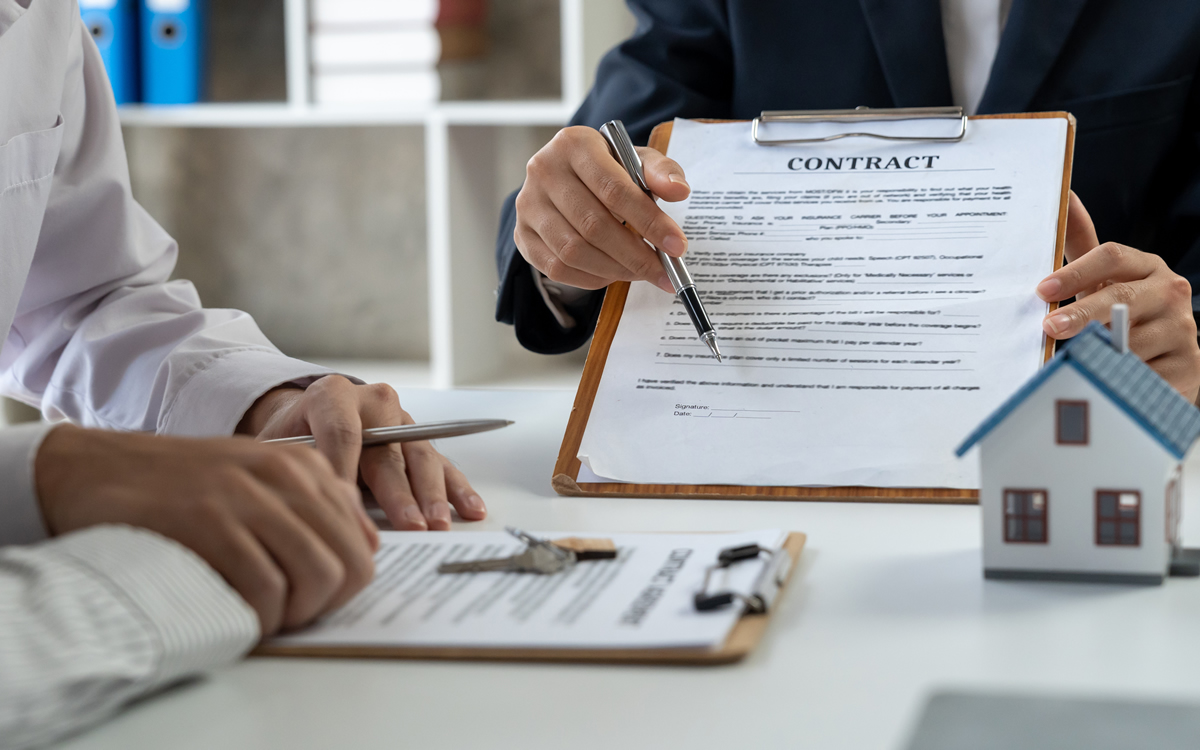 For many potential homebuyers, the mortgage pre-approval process can be a daunting and confusing experience. However, obtaining a mortgage pre-approval is an essential step in the home buying process, as it demonstrates your financial readiness and helps you stand out as a serious buyer in a competitive market.
In this article, we will outline the exact steps for getting pre-approved for a new mortgage loan, so you can confidently embark on your home buying journey.
Step 1: Research potential lenders. There are various mortgage lenders to choose from, including banks, credit unions, and non-bank lenders. Take the time to research and compare interest rates, fees, and customer reviews to find a lender that best suits your needs. Referrals are always great, and the real estate professionals at GayRealEstate.com can refer you to LGBTQ mortgage lenders they trust and have a relationship with.
Step 2: Review your credit report and score. Before starting the preapproval process, it's essential to review your credit report and score to ensure there are no errors or discrepancies. Your credit score plays a significant role in determining your eligibility for a mortgage and the interest rate you'll receive. If necessary, take steps to improve your credit by paying down debts, disputing errors, and making timely payments.
Step 3: Gather necessary financial documents. Lenders will require a variety of financial documents to assess your creditworthiness and ability to repay the loan. Some of the essential documents you'll need include:
Recent pay stubs
W-2 forms or 1099s from the past two years
Federal tax returns from the past two years
Bank statements from the past few months
Asset statements (e.g., retirement accounts, investments)
Proof of any additional income sources
Step 4: Determine your budget. Before seeking pre-approval, it's crucial to determine how much you can afford. Your GayRealEstate.com Realtor will help you to crunch the numbers. Together, you'll consider your monthly expenses, debt-to-income ratio, and desired down payment to establish a budget for your new home. Be realistic and remember to factor in additional costs such as property taxes, homeowners' insurance, and maintenance expenses.
Step 5: Submit your mortgage pre-approval application. Once you have chosen a lender, complete their mortgage pre-approval application. This will typically involve providing your financial documents, Social Security number, and permission for the lender to perform a credit check. Be prepared to answer questions about your income, employment, and financial history.
Step 6: Await the lender's decision. After submitting your application, the lender will review your financial information and credit history to determine your eligibility for a mortgage. This process is pretty quick and often happens the same day. If approved, the lender will issue a pre-approval letter, which outlines the maximum loan amount, loan type, and interest rate you qualify for.
Step 7: Keep your pre-approval up-to-date. A mortgage pre-approval is typically valid for 60-90 days. If you don't find a home within that time frame, you may need to update your pre-approval with your lender. Be sure to maintain your financial stability during the home search process, as any significant changes in your credit, income, or debt could affect your pre-approval status. (Don't make any new large purchases like furniture, cars, boats, etc.)
By following these steps and obtaining a mortgage pre-approval, you'll be well-prepared to navigate the competitive real estate market and confidently make an offer on your dream home.
(Jeff Hammerberg is a distinguished entrepreneur and broker, and the founder of GayRealEstate.com. For more than 25 years, he has been a prolific writer, coach, and author who has been instrumental in advancing the cause of fair, honest, and equitable representation for all members of the LGBTQ community in real estate matters. GayRealEstate.com, which he established, is the largest and longest-running gay real estate agent referral service in the nation, boasting more than 3,500 LGBTQ Realtors who operate in cities across the United States. His commitment to promoting inclusivity and accessibility in real estate has earned him a reputation as a passionate advocate for the LGBTQ community.)
Jeff Hammerberg is founding CEO of Hammerberg & Associates, Inc. Reach him at 303-378-5526 or [email protected].
Rental housing discrimination and you
There are many ways landlords can disadvantage LGBTQ renters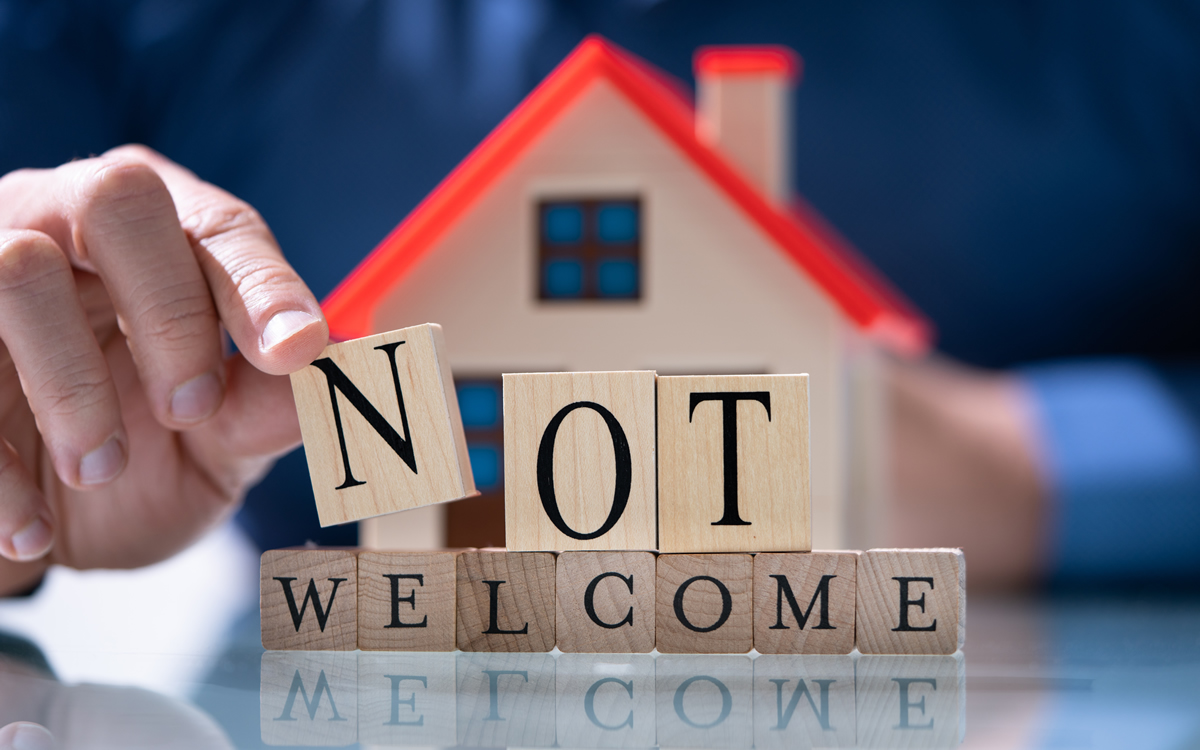 Housing discrimination based on sexual orientation and gender expression is illegal in the District of Columbia. This means that housing providers cannot refuse to rent to someone or treat them differently in their housing-related decisions because of their sexual orientation or gender expression.
But what might housing discrimination against LGBTQ home seekers look like?
Discriminatory treatment can occur at a number of stages in the home rental or purchase process, including when scheduling rental (or sales) showings, during a tour of the property, or during the application or post-application process.
But discrimination may also occur while you are living in a rental home. Today's discrimination may not be as blatant as an outright rejection or a snide remark about a protected category. There have been incidents of discrimination based on sexual orientation and gender expression discrimination cited in rental housing disputes and lawsuits.
Some of these include landlords refusing to rent or renew leases to LGBTQ tenants; harassment of LGBTQ tenants by landlords or from other tenants; imposing different rental terms and conditions; failing to provide necessary repairs or maintenance to a rental unit where LGBTQ individuals reside (while other non-LGBTQ tenants receive prompt service); as well as failing to take action against other parties who engage in discriminatory behavior toward the LGBTQ tenants.
But there is good news.
Housing industry leaders are actively working to eliminate these instances of discrimination in housing. Both at the national level through the National Association of Realtors (NAR) and at the local level through the Greater Capital Area Association of Realtors (GCAAR) association leaders are working with real estate professionals such as licensed sales agents, brokers, and property managers to improve understanding and sensitivity. Their overall promotion of Diversity, Equity and Inclusion (DEI) includes a substantial component surrounding sexual orientation and gender expression.
Christine Barnhart, Vice President of Strategic Communications at GCAAR told us, "We are doing our part to identify opportunities for diversity and inclusion conversation and education, and to promote the practice of inclusion and equity among our leadership, members, staff and within the industry." GCAAR seeks to drive a larger conversation around DEI In addition to their "DEI Champions" program, providing a summary of their larger DEI initiatives can be found on their website.  
That education of the key industry players is being delivered through a variety of initiatives and updates to codes and policies. Barnhart points out that the programmatic elements of the training being done keep their members up to date, "GCCAR's 'DEI Champions' program features three key diversity training elements:
"Completion of the six-hour 'At Home With Diversity' (AHWD) certification course
"The National Association of Realtors (NAR) 'Fairhaven fair housing simulation,' and
"NAR's Bias Override: Overcoming Barriers to Fair Housing video."
I took this certification course and found it very helpful. My original inspiration to become a GCAAR DEI Champion was to augment my service to the community. Now having been through the course, I'm better enabled to "put myself into others' shoes." I gained a stronger awareness of how each of us possesses inherent biases. And the program made me more authentically aware of the impact of my comments, my decisions, and my actions on others.
Similarly, the District of Columbia provides ethical codes and regulations for housing providers here in the city to address discrimination based on sexual orientation and gender expression. For example, D.C.'s Office of Human Rights (OHR) has implemented guidelines and training programs for landlords and property owners to ensure they are aware of their obligations under anti-discrimination laws.
These regulations, industry guidelines, ethic codes, and best practices all help to make the D.C. rental housing market more inclusive and welcoming than other jurisdictions for all individuals, regardless of their sexual orientation or gender expression,. However, if you feel that you have been a victim of discrimination, there are many agencies to turn to.
As a gay-owned business and long-term member of the Equality Chamber of Commerce, it is important to me that all who interact with me and my companies feel welcomed and taken care of, particularly the LGBTQ community.  Building on the foundation of the DEI courses, our firm will work to educate our staff and reinforce a culture of understanding and acceptance.  How about yours?
Scott Bloom is senior property manager and owner, Columbia Property Management. For more information and resources, go to ColumbiaPM.com.
All charged up: Ford Mustang Mach-E, Mercedes EQB
Move over, Tesla!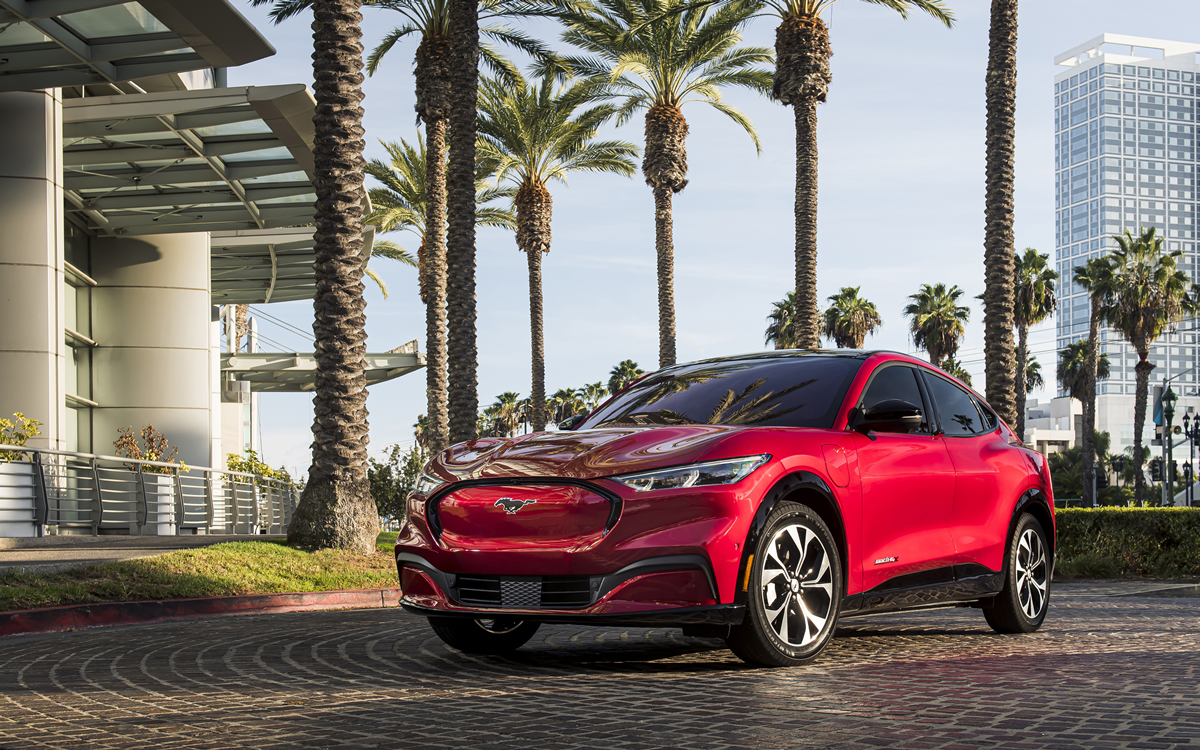 Move over, Tesla! Elon Musk may have delivered a record number of electric vehicles last year, but rivals are certainly nipping at his heels. Robust demand for the all-electric Mustang Mach-E, for example, has helped make Ford the second-best EV producer in the U.S. And global EV sales for Mercedes more than doubled in 2022, thanks in part to the automaker's all-electric crossover: the EQB. Motorheads like me are all charged about such electrifying rides, and for good reason.
FORD MUSTANG MACH-E
$46,000
Battery range: 270-312 miles
0 to 60 mph: 5.1 seconds
OK, fine, Ford sold fewer than 62,000 EVs in the U.S. last year compared with over 522,000 cars sold by Tesla. Yet while Tesla sales were up 40%, Ford EV sales skyrocketed a whopping 126%. Yes, Tesla sold an impressive 1.3 million-plus vehicles worldwide in 2022, but Ford expects to sell 2 million EVs by 2026. The Mustang Mach-E—first introduced as a 2021 model—shows you one way Ford expects to get there.
For 2023, Ford knew better than to mess with the winning design of the Mach-E, which is at once futuristic and timeless. My fave styling cue is the clever use of flush-mounted buttons on the outside door frames instead of clunky conventional door handles.
Inside, with the battery placed under the floor, there's oodles of room for passengers and cargo—including 60 cubic feet of stowage with the rear seats folded. Beneath the center console, there's enough space for a handbag or small computer case.
The wide dashboard has a built-in soundbar, as well as large vertical touchscreen for the infotainment system. An active-safety system—with forward-collision alert, emergency braking, evasive steering and such—is now standard across the lineup.
This year the battery range can reach up to 312 miles, which outpaces much of the competition—including the Hyundai Ioniq, Volkswagen ID.4 and Volvo C40 Recharge. Another plus: Mach-E sticker prices have been reduced between $400 and $5,700, depending on trim level. Pricing also has been slashed for the extended-range battery, from $8,600 to $7,000.
Sure, there's still a big difference between the $46,000 base model and $65,000 high-test GT. But trust me, the thrill of that GT is hard to resist. Stomp on the accelerator, enjoy the excitement as your body is thrust back against the driver's seat, and be prepared to achieve warp speed. Rocketing from 0 to 60 mph in just 3.5 seconds took my breath away—literally. Many auto aficionados were skeptical when Ford first gave this EV the seemingly bait-and-switch moniker of a "Mustang," but the GT version of the Mach-E comes closest to feeling like a true pony car.
One side note: With so much emphasis on EVs today, it's easy to forget how much of a gamble it was for Ford to create the Mach-E. After all, this was not the automaker's first electric-car rodeo. Henry Ford built a prototype for a low-cost battery-powered vehicle in 1913, then opted for the internal combustion engine. Other experimental EVs came and went, including the quirky 1966 Ford Comuta minicar and an all-electric 1998 Ford Ranger pickup, which lasted only four years.
Lucky for Ford, it looks like the Mustang Mach-E is a keeper.
(For more on the Ford Mustang Mach-E, read "One Lean, Mean Green Machine.")
---
MERCEDES EQB
$54,000
Battery range: 205-243 miles
0 to 60 mph: 5.6 seconds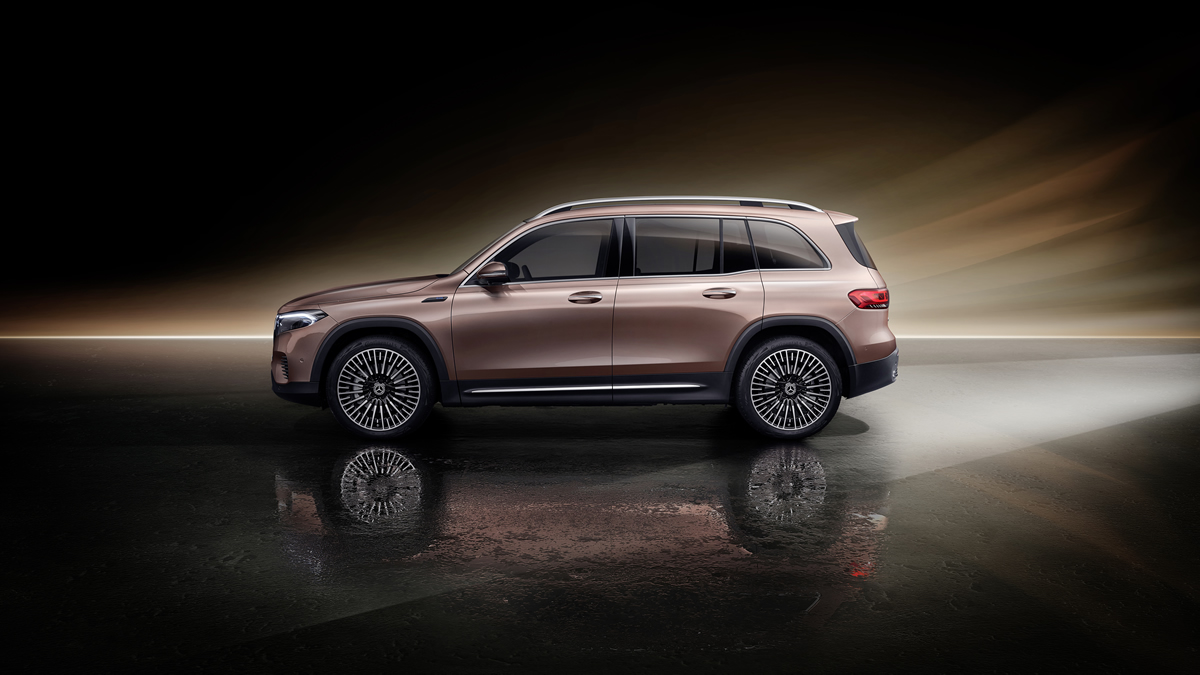 My, how time changes things. As recently as 2020, Mercedes said that its diesel-powered cars were here to stay. But within a year, Mercedes announced it would go all-electric by 2030.
Enter the Mercedes EQS. This flagship sedan debuted last spring in the U.S. and was followed by the seven-passenger EQS SUV. Both EVs are exquisite, oozing luxury and overflowing with techno gadgetry. But—ouch!—pricing for these beauties starts at $105,000 and tops out at close to $170,000.
Fortunately, for those of us on a plebian budget, there's the new Mercedes EQB. At half the price of its larger EQS siblings, the all-electric EQB is built on the same platform as the gas-powered GLB compact crossover. And except for minor styling tweaks and a bit quicker acceleration, the EQB looks and handles like the GLB. That's a good thing for anyone needing some reassurance when making the leap to their first EV.
Despite the low price on a base-model EQB, standard features include power liftgate, dual-zone climate control, automated parking, ambient interior lighting and other niceties. There's also the MBUX infotainment system, which comes with 10.25-inch touchscreen, voice-recognition technology, smartphone integration and a navigation system.
While the EQB does seat seven, third-row legroom is extremely tight. Best to leave those seats folded flat, unless carting around kids—and only for short distances.
Comparing the Ford Mustang Mach-E and Mercedes EQB is easy: Both have similar pricing and amenities. The Mach-E is certainly faster and has more of a space-age ambiance, but the traditional driving experience of the EQB is comforting on long drives. And, well, the EQB also has that coveted three-point star found only on a Mercedes.