Annie Kaylor of Annie's Paramount Steakhouse dies at 86
Namesake of popular Dupont restaurant for more than 30 years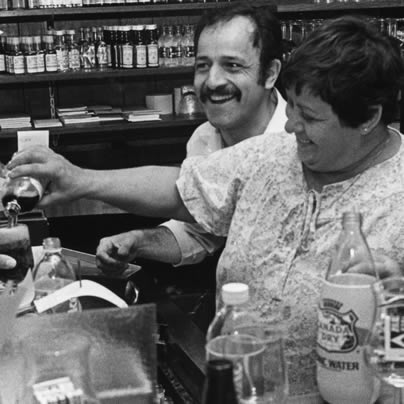 Annie Kaylor, a bartender and night manager of Annie's Paramount Steakhouse near Dupont Circle who became the gay-friendly restaurant's namesake and public face for more than 30 years, died July 24 of natural causes. She was 86.
People who knew her, both gay and straight, have said Kaylor became a beloved figure on the 17th Street residential and business strip since she began working at the restaurant in 1952, four years after her brother George Katinas opened the then Paramount Steakhouse in 1948.
"Her commitment to impeccable service with a fun attitude, welcoming hospitality to all, and unwavering support to the GLBT community and  Dupont Circle neighborhood has set a high standard for everyone else to follow," according to a message posted on the restaurant's website prior to her death.
The website says Kaylor and her sister Sue Stout were part of the family-owned restaurant's all-female service staff who, beginning in the early 1950s, established its reputation as a place of openness and acceptance of all people, including gays.
"Their sense of acceptance soon made the restaurant a gay mecca, where the gay community could come and feel comfortable and safe without being harassed and discriminated upon," the website write-up says.
"In the 1960s Annie's name was added to the name and thus Annie's Paramount Steakhouse was born," the website says.
Dito Sevilla, a bartender at Floriana Restaurant located across the street from Annie's and a longtime Annie's customer, said Kaylor's reputation as a friend and ally of the gay community and her warmth toward her gay customers is legendary among those familiar with the 17th Street restaurant strip.
Sevilla said one story he has heard repeatedly from older customers who knew Kaylor back in the 1960s appears to capture her warm personality.
"In the late '60s or early '70s there were two men sitting at a table and she saw that they were holding hands under the table," Sevilla said he recalls customers telling him. "And she walked up to them and she sort of startled them. She said, 'You guys don't have to hold hands under the table.' She said, 'No, no – you hold those hands right up here on top of that table.'"
Although her appearances at the restaurant were less frequent in recent years following Kaylor's retirement, the Annie's website write-up says she enjoyed talking to longtime customers and staff during her regular visits. Sevilla said she was especially moved when the Gay Men's Chorus of Washington came to the restaurant to sing for her on the occasion of her 80th birthday party.
In prior years, Kaylor rode in a special Annie's car in D.C.'s Pride Parade, which travels along 17th Street past Annie's restaurant.
"A CELEBRATION OF LIFE is slated for Tuesday, August 20, 2013 at Annie's from 6:00 p.m. – 10:00 p.m., which would have been her 87th birthday," reads a fax from loved ones regarding plans for Annie's memorial. "The memorial service is still being planned by the family. Details to follow."
Va. Senate subcommittee tables three anti-transgender bills
Measures would have banned trans athletes from school teams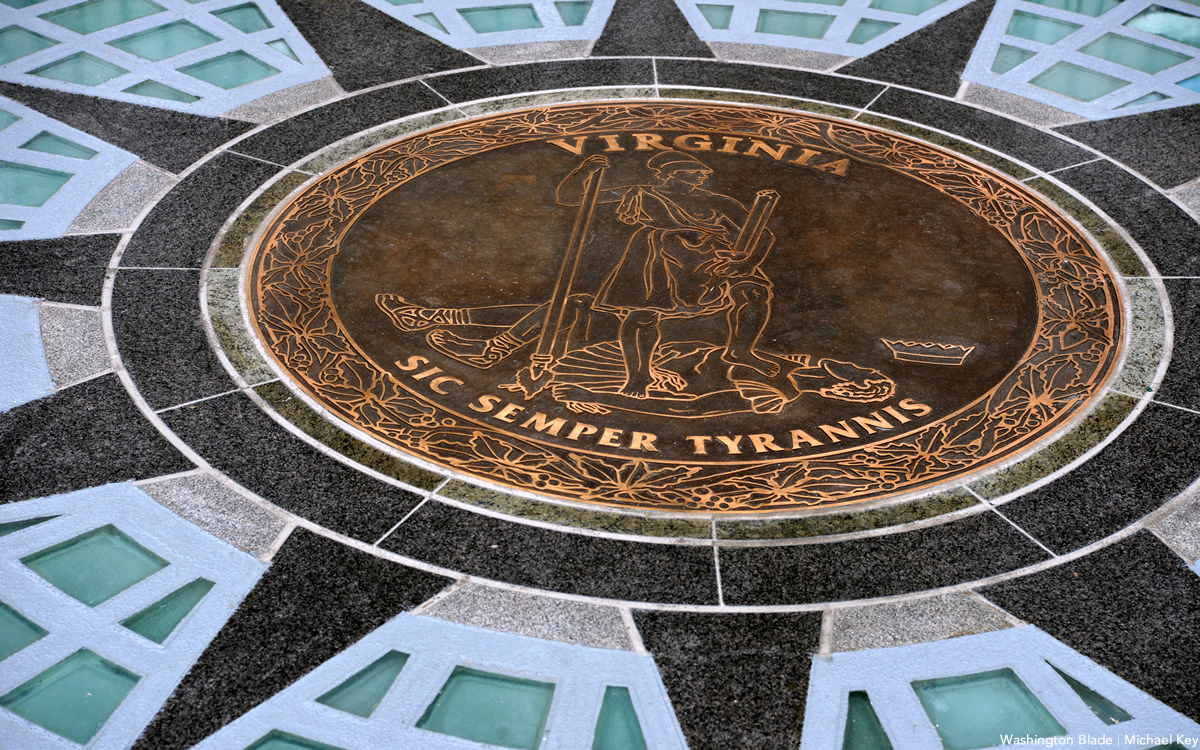 A Virginia Senate subcommittee on Thursday tabled three bills that would ban transgender athletes from school teams corresponding with their gender identity.
The Senate Education and Health Committee's Public Education Committee tabled state Sen. John Cosgrove (R-Chesapeake)'s Senate Bill 911, state Sen. Bryce Reeves (R-Louisa County)'s Senate Bill 1186 and state Sen. Mark Peake (R-Lynchburg)'s Senate Bill 962.
"We're one step closer to these bills being gone for good," said Equality Virginia in a tweet.
GOOD NEWS: A Senate subcommittee voted to pass by indefinitely THREE transgender athlete bans. We're one step closer to these bills being gone for good!

Over 3,000 emails were sent to committee members opposing these harmful bills! #TransYouthBelongVA

— Equality Virginia (@EqualityVA) January 26, 2023
'Talking Trans History' explores lives of D.C. advocates
Rainbow History Project holds first panel for city-funded Trans History Initiative
Longtime D.C. transgender rights advocates Earline Budd and Gabrielle 'Gibby' Thomas gave personal accounts of their transition as transgender women and their work as trans rights advocates Tuesday night, Jan. 24, at a "Talking Trans History" panel discussion organized by D.C.'s Rainbow History Project.
Joining them as a panelist was Rayceen Pendarvis, the acclaimed local event host, public speaker, and LGBTQ community advocate. Pendarvis, among other things, told of being nurtured and taught by dynamic transgender women who proudly affirmed their identity not only as trans people but productive citizens in the community at large.
Vincent Slatt, Rainbow History Project's director of archiving, served as moderator of the panel discussion. He told the audience of about 25 people who gathered at the Southwest Branch of the D.C. Public Library that the event was the first of many such panels planned by the project's recently launched Trans History Initiative.
Slatt noted that Rainbow History Project received a $15,000 grant for fiscal year 2023 from the Mayor's Office of LGBTQ Affairs to conduct the Trans History Initiative. The initiative plans to "better integrate the often-under-represented histories of trans people into our programming," according to a RHP statement.
Budd, 64, who has been a trans-identified activist since the 1970s, became involved in the 1980s with supporting people with HIV/AIDS before founding the D.C. organizations Trans Health Empowerment and Empowering the Transgender Community (ETC), for which she currently serves as executive director. She has received numerous awards for her work in support of the trans community and her self-proclaimed role as "the advocate" for the trans and LGBTQ community.
In her remarks at the panel discussion, Budd told of her childhood upbringing in a religious family where, like many trans people, her parents didn't approve of her early identity as a girl.
"I want to say that around eight or nine my mother found me to be different," Budd said. "The difference was she would lay my clothes out, my sister's clothes and my clothes for us to go to school. And when I would come downstairs, I would always have on my sister's clothes," Budd told the gathering.
"And she would say why do you have on your sister's clothes?" Budd continued. "I said mommy, it fits. No, it does not, you're a boy," Budd quoted her mother as responding. "And let me tell you, that went on and on and on," said Budd, who told how she eventually parted ways with her parents and left the house to embark on her role as one of D.C.'s leading trans advocates.
Among her many endeavors was successful discrimination complaints, including one against a D.C. skating rink and another against the D.C. Jail for discrimination based on gender identity. Budd told how she won in both cases, with strong backing from the D.C. Office of Human Rights.
Pendarvis, among other things, spoke about how an association with trans women as a young adult helped to shape Pendarvis's longstanding and award-winning role as co-founder of Team Rayceen Productions, including 10 years as leading host of "The Ask Rayceen Show," which highlighted topics promoting the LGBTQ and trans community in D.C.
Similar to Budd, Pendarvis has received numerous awards and honors, including recognition from the D.C. City Council, for work as a host and speaker at LGBTQ-related festivals, fundraisers and other events.
"As an activist and host, I have been blessed to do many things," Pendarvis told the panel discussion gathering. "For many who do not quite know how to identify or ask me to identify, first of all, I'm a human being," Pendarvis said. "I am a father of five and a mother of many."
Pendarvis added, "I'm a human being first and foremost, a child of God. And my trans sisters uplifted me first, embraced me first. I came out in a community where our transgender sisters were always on the front line."
Thomas, 65, told the panel session she is a native of North Brentwood, Md., located just outside D.C., but D.C. became her home since shortly after finishing high school. She began her work in the LGBTQ community in 1989 as a caregiver for people with HIV. She has since worked for the local organizations Us Helping Us, Transgender Health Empowerment, and Terrific, Inc. She currently works for Damien Ministries and its "Trans Specific" programming called Shugg's Place that, among other things, focuses on providing services for transgender older adults.
She told of her growing up as one of seven children in a family whose mother and father, she said 'were very loving." But like other trans kids, Thomas said her parents were uncomfortable over her desire to identify as a girl. A more understanding next door neighbor allowed Thomas to spend time in her house as Thomas helped with household errands.
"I would go to the store and things like that for her," Thomas said. "But what's most important, I could dress as I wanted to in her house. She would give me dresses that I could wear. And I could go up there and put on my dresses and watch TV," Thomas continued. "And then I would get to take my dress off and go home because mom and daddy wasn't standing for that."
At around the age of 10, Thomas said, she was aware of current events and observed that her father was a strong supporter and admirer of Martin Luther King Jr. and his civil rights leadership. "I said you can march with Martin Luther King for everybody else's rights but you are going to deny me mine," she recalled telling her father.
Thomas said she initially began patronizing D.C. gay bars after befriending gay men from her high school. A short time later, after realizing that the gay scene was not who she was, she discovered the then D.C. gay drag bars Louis' and The Rogue and had a chance to meet "people like me." But she said someone she met at one of those two bars introduced her to the then D.C. Black gay bar called the Brass Rail, where transgender women hung out.
"And I said, oh my God, I am home. This is heaven," Thomas told the panel gathering. "When I came to the Brass Rail I felt like I was home" as a trans person, Thomas said. "I met so many terrific people."
She went on to tell about the trials and tribulations of fully transitioning as a trans woman and her growth as a transgender activist with a career dedicated to supporting the trans and LGBTQ community.
Japer Bowles, director of the Mayor's Office of LGBTQ Affairs, spoke briefly at the start of the Talking Trans History panel discussion. He said the mayor's office was excited to be supporting the Rainbow History Project's newly launched Trans History Initiative.
"I'm really, really excited to work for a mayor who not only is fighting for things for our community, but truly funding these opportunities," Bowles said. "This is about you and our trans communities. So, I'm here to listen."
Slatt also announced at the panel session that Rainbow History Project has a paid job opening for one or more positions to help run the city funded Trans History Initiative. He said information about the job opening for people interested in applying can be obtained through RHP's website. He said a video recording of the panel session would be posted on the website in a week or two.
Va. House subcommittee kills anti-transgender bill
Committee members unanimously rejected HB 1434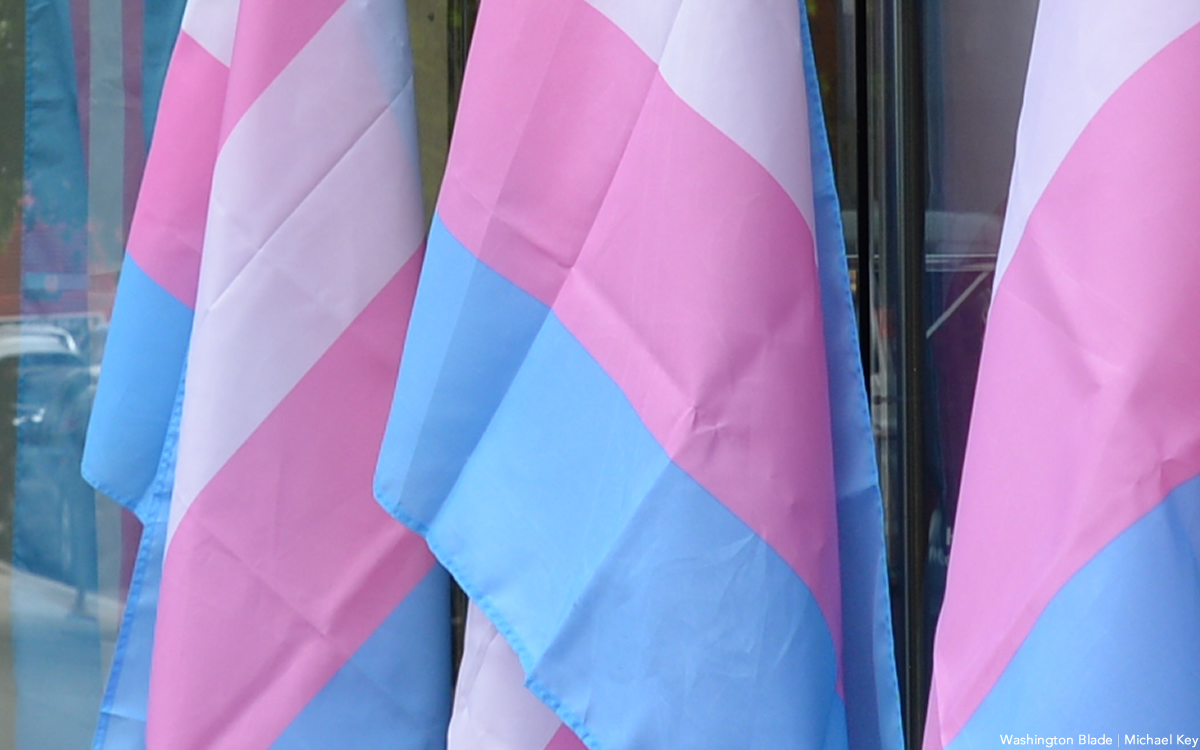 A Virginia House of Delegates subcommittee on Wednesday killed a bill that would have required transgender students to obtain a court order to update their name in school records.
Equality Virginia in a tweet noted the House Early Childhood/Innovation Subcommittee voted unanimously to kill state Del. Jason Ballard (R-Giles County)'s House Bill 1434.
"This bill served no educational purpose and was entirely unnecessary," said Equality Virginia Executive Director Narissa Rahaman in a statement. "LGBTQ+ students thrive when they are provided safe, affirming and supportive learning spaces, which includes allowing them to go by their chosen name without jumping through legal hoops."
"HB 1434 would have run counter to that by creating a hostile school environment," added Rahaman. "By tabling this bill the subcommittee has sent a strong message that LGBTQ+ students belong in Virginia."
"Trans and nonbinary students should be able to go to school and be called by their chosen names, without fear of being outed," said the American Civil Liberties Union of Virginia after the vote.
🎉WIN: HB1434, which would require a court order to update a student's name on ANY school record, died in subcommittee on a unanimous 9-0 vote.

Trans & nonbinary students should be able to go to school and be called by their chosen names, without fear of being outed. pic.twitter.com/2y65nUpZFh

— ACLU of Virginia (@ACLUVA) January 25, 2023