Helming 'Chorus'
Broadway vet directing current Olney production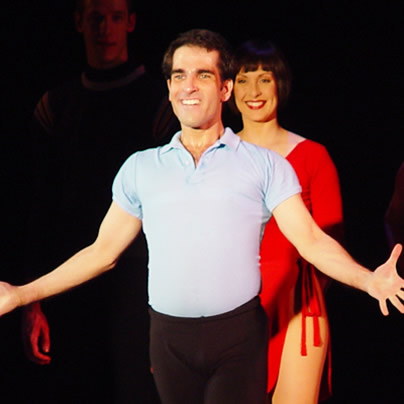 'A Chorus Line'
Through Sept. 1
Olney Theatre Center
2001 Olney-Sandy Spring Road, Olney, MD
$32.50-$65
301-924-3400
olneytheatre.org
Director and choreographer Stephen Nachamie's connection to the groundbreaking musical "A Chorus Line" is long and heartfelt. Not only has he played several of the characters in tours and regional productions over the years, but he's also staged a couple versions too.
So when Olney Theatre Center's Artistic Director Jason Loewith called last December asking him to helm their own peek into the joys and struggles of Broadway's "gypsies," Nachamie had to give the offer some extra consideration before accepting.
In past Olney seasons, the New York-based Nachamie, who is gay, has had successes with musicals "You're a Good Man, Charlie Brown," "Camelot" and "1776," but to direct "A Chorus Line," he says he felt an obligation to set the bar extra high.
"To do this right I knew that I needed strong dancers, daring actors and singers who could convincingly move from speech to song. I'd heard D.C. might not have the skill set, but we found a lot of well-trained hardworking honest actors here. We brought some people from New York like Nancy Lemenager and Bryan Knowlton, but three-fourths of the cast are local [including Parker Drown and Sam Edgerly]. 'A Chorus Line' calls on great dancers to really act. This is an amazing opportunity for them to show what they can do."
Crafted from a series of recorded informal talks among working Broadway dancers, "A Chorus Line" tells the story of 17 dancers auditioning for limited spots in a new musical. Standing on a bare stage, the anxious aspirants are asked by an unseen director to talk about themselves. Their compelling stories — told in words by librettists James Kirkwood, Jr. and Nicholas Dante and song from Marvin Hamlish and Edward Kleban's Tony Award-winning score — range from amusingly raw to wistfully poignant.
Originally directed and choreographed by the brilliant Michael Bennett, the multiple Tony-winning musical opened on Broadway in the summer of 1975, proving a huge success with critics and theatergoers alike and later won the 1976 Pulitzer Prize for Drama (not a common feat for a musical).
Nachamie, a native New Yorker who grew up seeing a lot of Broadway musicals (his first was "Grease" at age 4), recalls his introduction to "A Chorus Line": "I remember first seeing it with my brother and sister. I think I was 12. There were these characters on stage who matter-of-factly said they were gay. It was simply part of their stories. They didn't slink offstage in shame. I'd never seen anything like that before. It made a big impression.
"With this show, I really want to tell the story of a dancers' life," he says. "I'm inspired by Michael Bennett [who died from AIDS-related lymphoma in 1987 at just 44]. His work focused on the characters. The original 'A Chorus Line' was all about the actors. The set was a black box with a mirror.  Bennett's original 'Dreamgirls' was a black box with some light towers."
This production is set in 1975. Somehow a saucy dancer singing about how her career blossomed after the scalpel-wielding "wizard on Park and 73rd" inflated her breasts and booty doesn't pack the same wallop in cosmetic surgery-jaded 2013, but it's still a cute number.
Nachamie, 40, looks back on his career to date. As an actor from late adolescence and now a director and writer, he describes the New York theater world as a place where he found acceptance. It's where he comfortably came out and came of age surrounded by positive role models.
"Some pretty great things and some not so great things are happening for the LGBT community today," Nachamie says. "It's important to take stock of where we've been and where we're going. 'A Chorus Line' is about people staking a claim for a dream and putting their hearts and soul on the line for what they want. It reminds us that we're owed nothing. We have to work for it."
André Leon Talley dies at 73
Iconic Black fashion journalist was born in D.C.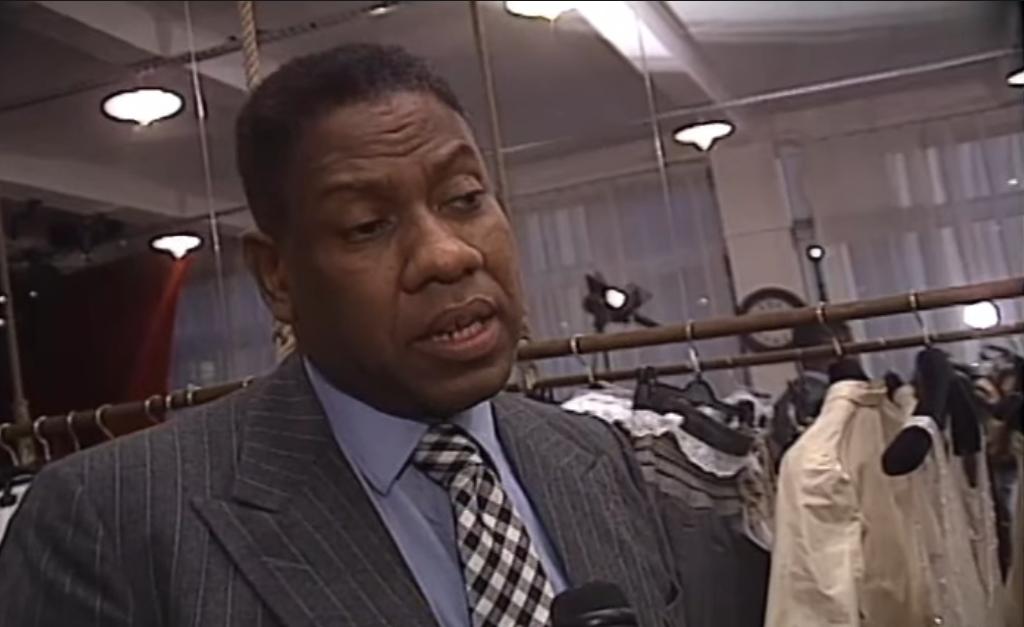 André Leon Talley, a formidable iconic fashion journalist and the former creative director and one-time editor-at-large of Vogue magazine, passed away at age 73 of unspecified causes at a hospital in White Plains, an inner suburb of New York City in Westchester County, New York.
News of the famed fashion journalist's death Tuesday was first reported by celebrity news and gossip site TMZ.
Andre Leon Talley, a giant in the fashion world, has died at 73. https://t.co/eckqP7zdwk

— TMZ (@TMZ) January 19, 2022
Talley was known for his close friendships with designers like Karl Lagerfeld, Tracy Reese, Rachel Roy, and singer/actress Jennifer Hudson, and Vogue magazine editor-in-chief Anna Wintour among others.
Talley worked at Vogue during an unprecedented time of growth in the fashion industry in the 1980's and 1990's. From 1983 until late 1987, he was the magazine's the news director and was then promoted to Vogue's creative director in 1988, a post he held until 1995. He later came back to the magazine in 1998 as the editor-at-large until his departure in 2013.
Born in D.C. on Oct. 16, 1948 and raised in North Carolina, Talley graduated with a Bachelor of Arts degree in French Literature in 1970 from North Carolina Central University. He later attended Brown University, after he was awarded a scholarship, where he earned a Master of Arts degree in French Literature in 1972.
Talley's early career as a journalist saw him working at Andy Warhol's Factory and Interview magazine. He later became the Paris bureau chief for Women's Wear Daily.
His later career saw Talley hosting his own radio show principally concerned with fashion and pop culture on Sirius XM. He also released a book "The Chiffon Trenches: A Memoir" on May 19, 2020, which detailed his early career start and some of the issues he encountered as a Black man.
Talley was also an LGBTQ icon. When asked about his sexual orientation by daytime chat show host Wendy Williams during a May 29, 2018 appearance, he stated, "No, I'm not heterosexual; I'm saying I'm fluid in my sexuality, darling."
André Leon Talley, fashion's godfather | fashion icon profile:
VideoFashion profile in 2020 marking of the release of André Leon Talley's memoir, "THE CHIFFON TRENCHES."
André Leon Talley | full address | Oxford Union:
DC Center to host estate planning seminar series
Three sessions presented by Murray Scheel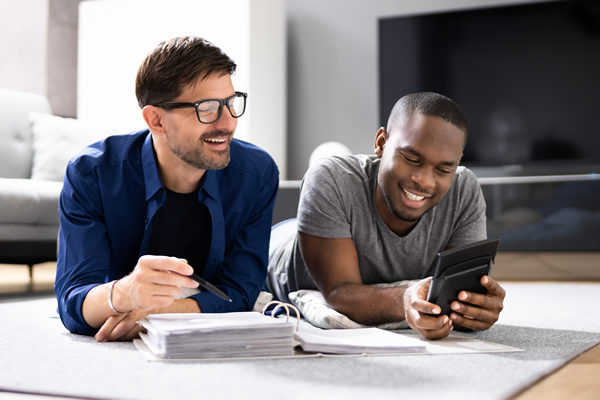 The DC Center for the LGBT Community and the DC Department on Aging and Community Living will host "Estate Planning Tools with Murray Scheel" via Zoom. 
Scheel will walk guests through the process of taking care of the end-of-life planning business that needs to be addressed during the golden years. Scheel is Senior Staff Attorney at Whitman-Walker Health's Legal Services.
This event series will consist of three 1.5-hour sessions:
Jan. 19, 3 p.m. – "Tools for while you're living" (overview, general power of attorney, healthcare power of attorney, disposition of remains, etc.)
Jan. 26, 3 p.m. – "Tools for after you're gone" (living wills, last wills, assets, etc.)
Feb. 2, 3 p.m. – "Healthcare insurance & long term care" (Medicare, Medicaid, correcting misinformation, skilled nursing, hospice care, etc.)
To register for this event, visit the DC Center website.
DC Center to host legal seminar for trans people
Attorney Richard Tappan and paralegal Miranda Shipman to give legal advice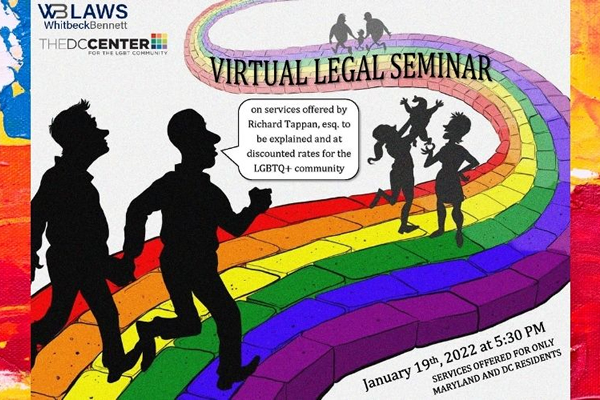 The DC Center for the LGBT Community will host a "Gender and Name Change Legal Seminar" on Wednesday, Jan. 19 at 5:30 p.m. online.
Attorney Richard Tappan and paralegal Miranda Shipman will give legal advice and speak on the importance of the legal community within the LGBTQ community, the difficulties of the LGBTQ community in the legal field and name and gender changes.
Guests can find the link at the DC Center website.