Obama's political arm raising money for ENDA fight
Activist reiterates call for executive order barring workplace bias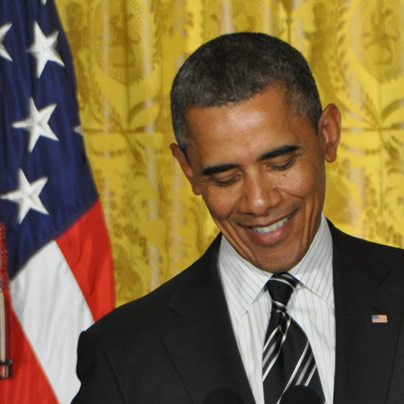 President Obama's political arm is raising money from supporters to push for passage of the Employment Non-Discrimination Act.
Organizing for Action, the successor organization to Obama's presidential campaign apparatus that advocates for his policy positions, sent out an email from Executive Director Jon Carson to supporters on Thursday with the subject line, "It's 2013 — this shouldn't be legal."
"A lot of Americans don't know that it's still legal in some states to discriminate in the workplace on the basis of sexual orientation or gender identity," Carson writes. "Yep — it's 2013, and every American still doesn't have that basic protection under the law."
The email continues to say that ENDA would rectify this issue by making sure "no one can legally be discriminated against in the workplace for being gay or transgender."
A link within the email redirects to the OFA site, which allows the reader to sign a petition calling on Congress to pass ENDA.
After the reader enters an email address, another page pops up asking for a donation to OFA in several designated amounts up to $1,000. It's not immediately clear whether the donations will be used for ENDA or for other purposes.
"LGBT Americans deserve the same treatment in the workplace as everyone else, and ENDA is a common-sense bill with bipartisan support," Carson writes in a follow-up email. "We all know this won't be easy. It'll take the people who believe in equality standing up and fighting for it."
Heather Cronk, managing director for GetEQUAL, said she's glad OFA has "finally agreed" there's a need an end workplace discrimination for LGBT people, but said the organization can do more than compiling a list of ENDA supporters.
"If OFA is serious about ending workplace discrimination and not simply building a list, they will immediately call on President Obama to show leadership on this issue by doing two things: 1) signing an executive order, in the tradition of Franklin D. Roosevelt, that would end the practice of discrimination by federal contractors, and 2) calling on Sen. Reid to schedule a vote on ENDA as soon as possible," Cronk said.
Chasten Buttigieg speaks out against Pence's homophobic remarks
Pence doubled down Thursday on homophobic remarks about the Transportation Secretary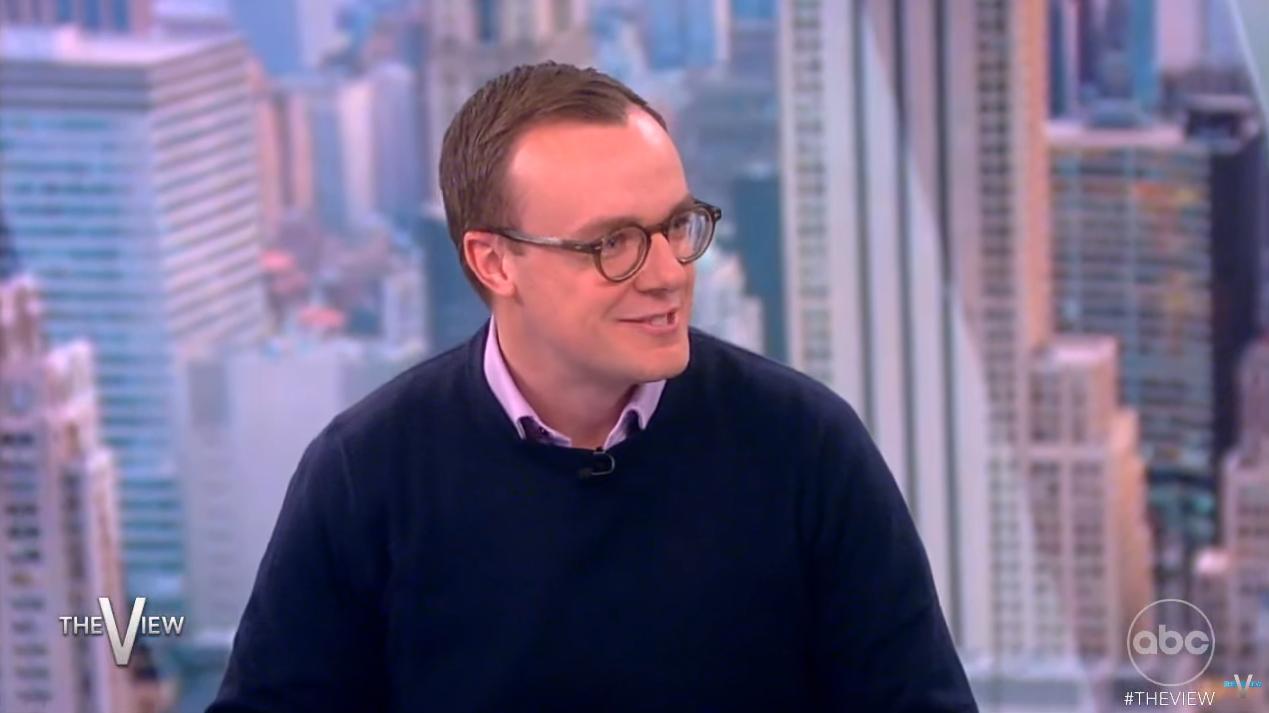 Chasten Buttigieg, husband of Transportation Secretary Pete Buttigieg, said former Vice President Mike Pence has not apologized for homophobic and misogynistic remarks about the couple that he made at a dinner in D.C. last weekend.
"I spoke up because we all have an obligation to hold people accountable for when they say something wrong, especially when it's misogynistic, especially when it's homophobic," Chasten Buttigieg said during an appearance Thursday on ABC's The View.
Last Saturday, Pence had joked that following the birth of the Buttigieg twins in 2021, the transportation secretary took "maternity leave" and then the country suffered "postpartum depression" over issues with airlines and air travel.
The former vice president delivered the remarks — which were first reported by the Washington Blade — during the annual Gridiron Club dinner, which he headlined along with Secretary of State Antony Blinken and New Jersey Gov. Phil Murphy (D).
Per tradition, speakers at the dinner are expected to poke fun at political figures, including guests in attendance, but Pence's comments quickly drew outrage for their homophobia and misogyny.
White House Press Secretary Karine Jean-Pierre addressed the matter in a comment shared with the Blade on Monday, "The former vice president's homophobic joke about Secretary Buttigieg was offensive and inappropriate, all the more so because he treated women suffering from postpartum depression as a punchline."
The Buttigiegs have been public about the "terrifying" ordeal they suffered following the premature births of their twins. The newborns developed serious Respiratory Syncytial Virus Infections (RSV) — which required one to be hospitalized, put on a ventilator, and transferred to a children's hospital in Grand Rapids, Mich., for treatment.
"An honest question for you, @Mike_Pence, after your attempted joke this weekend," Chasten Buttigieg tweeted on Monday, "If your grandchild was born prematurely and placed on a ventilator at two months old – their tiny fingers wrapped around yours as the monitors beep in the background – where would you be?"
The transportation secretary, asked on Monday whether they are owed an apology from Pence, said, "I'll let others speak to that."
During Thursday's interview, Chasten Buttigieg called out the hypocrisy of Pence's putative identity as a "family values Republican," telling the talk show's hosts, "I don't think he's practicing what he preaches here."
"But also," he added, "it's a bigger conversation about the work that women do in families — taking a swipe at all women and all families and expecting that women would stay home and raise children is a misogynistic view."
LGBTQ groups challenge Fla. healthcare ban for trans youth
Law 'stands in direct contrast to the overwhelming weight of the science'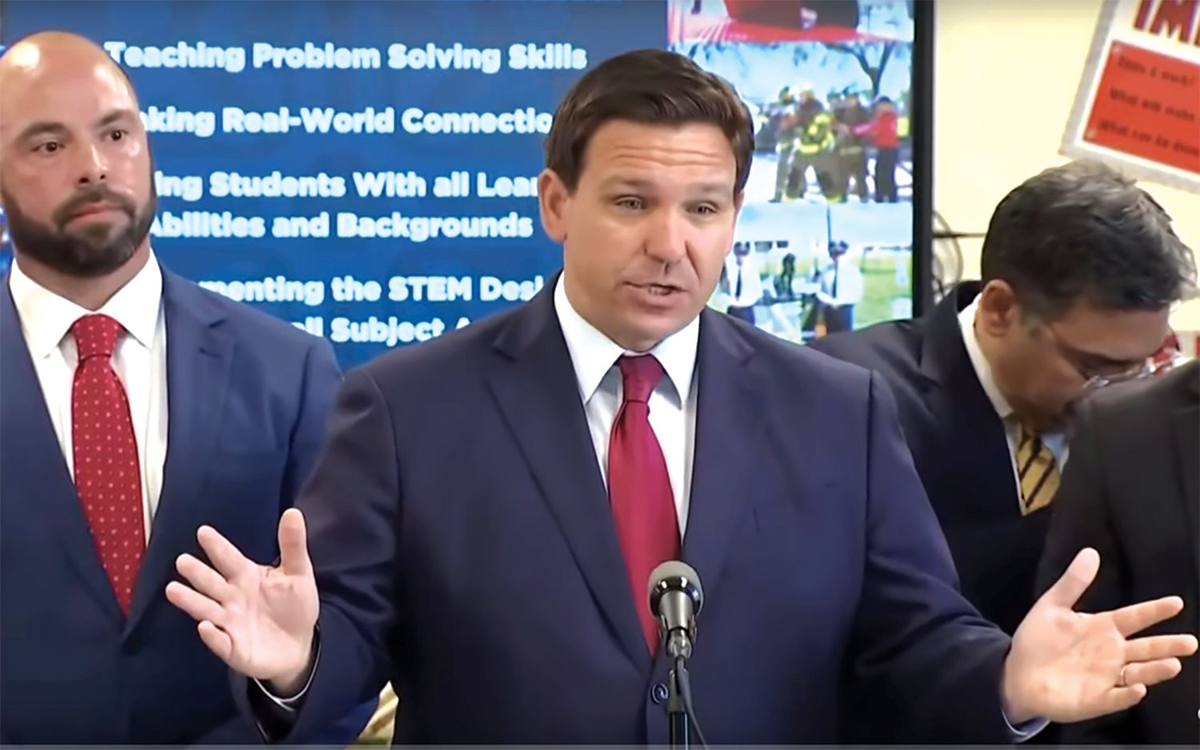 Attorneys from a coalition of three LGBTQ groups and a public interest law firm announced on Thursday their plans to file a lawsuit on behalf of Florida parents challenging the state's ban on healthcare interventions for the treatment of gender dysphoria in minors.
Plaintiffs are represented by Southern Legal Counsel, Inc., the Human Rights Campaign (HRC), GLBTQ Legal Advocates and Defenders (GLAD), and the National Center for Lesbian Rights (NCLR). A spokesperson for NCLR told the Washington Blade they plan to file the complaint "in the next week or so."
The ban on guideline-directed, medically necessary healthcare for trans youth went into effect Thursday. The rule has been opposed by major medical associations with relevant clinical expertise including the American Academy of Pediatrics, the Endocrine Society, the American Academy of Child and Adolescent Psychiatry and the World Professional Association for Transgender Health.
These organizations' clinical practice guidelines and recommendations for the treatment of gender dysphoria in minor patients are backed by hundreds of peer-reviewed studies on the safety, efficacy, and medical necessity of these interventions.
"This policy came about through a political process with a predetermined conclusion, and it stands in direct contrast to the overwhelming weight of the evidence and science," said Simone Chriss, director of Transgender Rights Initiative, Southern Legal Counsel, in a press release announcing the lawsuit.
"There is an unbelievable degree of hypocrisy when a state that holds itself out as being deeply concerned with protecting 'parents' rights' strips parents of their right to ensure their children receive appropriate medical care," Chriss said.
"Our daughter is a happy, confident child but denying her access to the medical care recommended by her doctors would completely disrupt her life," one parent-plaintiff said in the press release. "I'm devastated by what this will mean for her physical and mental health."
The healthcare ban is among a bevy of anti-LGBTQ laws passed by Florida Gov. Ron DeSantis and his conservative allies in the state legislature. Other examples include last year's "Don't Say Gay" law, which bars classroom discussion about sexual orientation and gender identity, and the 2021 law that prohibits transgender women and girls from participating in school sports.
The ACLU is tracking 10 anti-LGBTQ bills under consideration by Florida lawmakers during this legislative session. Among these is a proposal that would allow the state to take children from their parents for facilitating access to gender affirming healthcare and require courts to "vacate, stay, or modify the child custody determination to the extent necessary to protect the child from the provision of such prescriptions or procedures."
Ritchie Torres speaks about mental health struggles
Openly gay N.Y. congressman appeared on 'GMA3'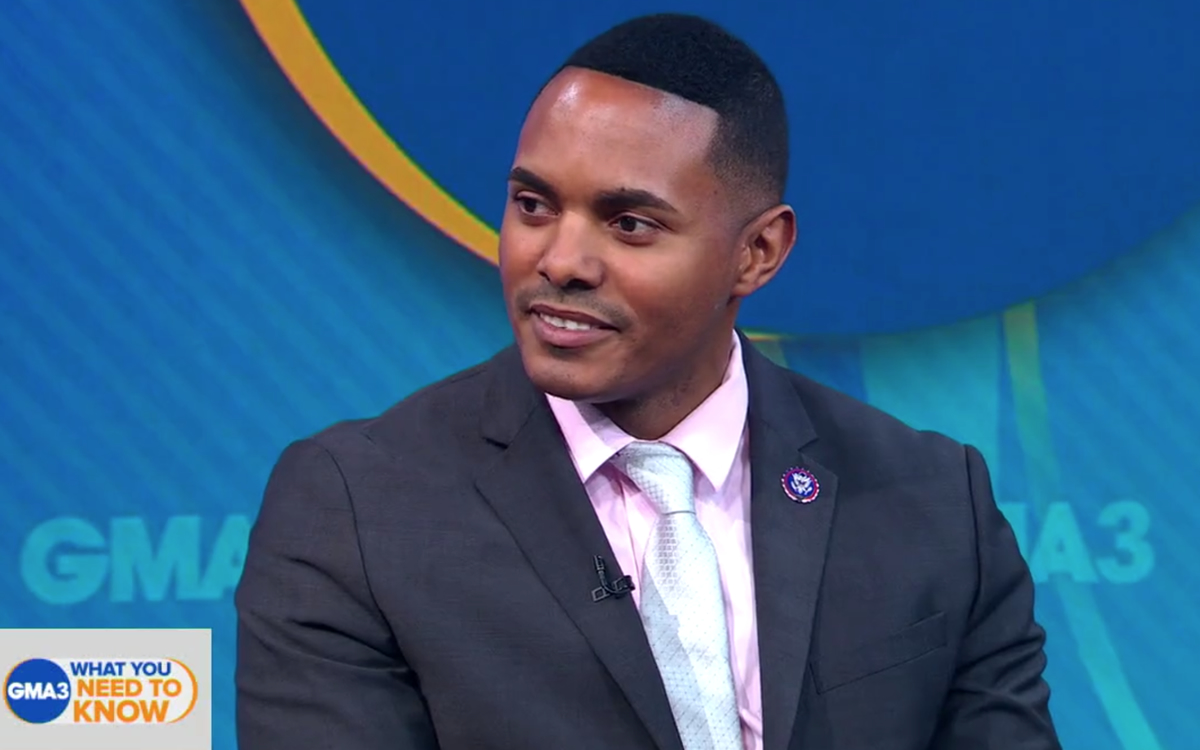 New York Congressman Ritchie Torres has spoken out about his struggle with depression and the importance of mental health in the wake of U.S. Sen. John Fetterman (D-Pa.)'s recent hospitalization for clinical depression. 
Torres, a Democrat who is the first openly gay Afro-Latino member of Congress, told "GMA3" hosts DeMarco Morgan and Eva Pilgrim on Tuesday that he had "an obligation to tell" his "story in the hopes of breaking the shame and silence, and stigma that too often surrounds the subject of mental health."
Torres views his coming to terms with his mental health issues — while also being open about it — as a form of "public service" to the American people.
"We live in a society that historically has shamed people for experiencing mental illness, that has framed mental illness as a failure of character or a failure of willpower. And I'm here to send a message that mental illness is nothing of which to be ashamed, that there are millions of Americans who struggle with depression and anxiety," Torres explained.
Even before being elected to Congress, Torres, 34, spoke freely about his past experiences concerning mental health issues and how they affected him. While campaigning, one of his opponents tried to use his depression as a counterpoint to prove that he was not worthy of being in public office. 
From then on, Torres vowed to "never again would I allow my mental health to be weaponized," he told Time magazine.
He emphasized the importance of psychotherapy and medication as a means of controlling his depressive episodes and going through his day by day as a congressman.
He noted, however, that "there are people who have trouble accessing mental health care."
"And even if you do, the process of experimenting with psychiatric medications can be draining and debilitating, because there's no one size fits all," he added.
Torres said he hopes that Congress can pave the way for more mental health care for the millions of Americans who need it.
"Our healthcare system is fundamentally broken and Congress is no closer to fixing it," he argued.
I was once hospitalized because of severe depression. I thought of taking my own life because I felt the world around me had collapsed.

I would not be alive, let alone in Congress, were it not for mental health care.

My Story:pic.twitter.com/5v9pXCN33E

— Ritchie Torres (@RitchieTorres) March 15, 2023