Obama tells Russian activists he's 'very proud' of their work
President meets with LGBT leaders in St. Petersburg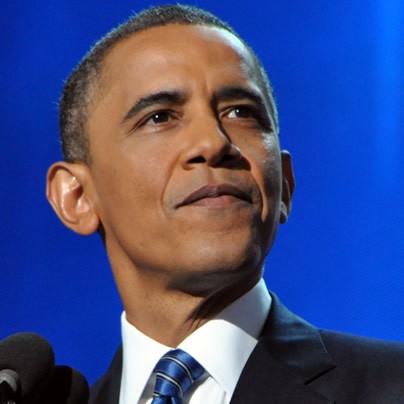 President Obama said the work of Russian activists is "critically important" to maintaing an open society during a roundtable he held with civil society leaders in St. Petersburg.
Obama met with leaders of two Russian LGBT groups — Igor Kochetkov, director of the LGBT Network, and Olga Lenkova, spokesperson for Coming Out — as part of a discussion he had with a total of nine activists, according to the White House pool report from the New York Times' Peter Baker. The meeting took place as part of Obama's visit to St. Petersburg for the G-20 summit.
The work of these activists, Obama said, is "critically important" because they help maintain a free society, according to a transcript of his remarks from the White House.
"So the kinds of activities that are represented here are critically important to Russia's development, and I'm very proud of their work," Obama said.
Obama makes the remarks as Russia has been under scrutiny because of anti-gay violence in the country and passage of a controversial law that bans pro-gay propaganda to minors.
Additionally, Obama drew on his own history as a community activist, saying his engagement at the grassroots level is what helped him win the White House.
"I'm now in government, but I got my start as a community organizer, somebody who was working in what would be called an NGO in the international community," Obama said. "And the work I was doing was helping poor communities have a voice in what was happening in their lives. And I got elected as president by engaging people at a grassroots level."
Obama didn't make a direct reference to the anti-gay propaganda law in the remarks provided by the White House, but talked about importance of freedom to the press and assembly.
"I think it is important for us to remember that in every country — here in Russia, in the United States, around the globe — that part of good government is making sure that we're creating a space for civil society to function effectively: freedom of the press, freedom of assembly, making sure that people can join together and make common cause around the issues that they care deeply about," Obama said.
Obama was seated at tables set up in a horseshoe shape with National Security Adviser Susan Rice to his right, U.S. Ambassador to Russia Mike McFaul to his left and the nine Russian activists on either side of them, according to the pool report. The president arrived for the meeting at the Crown Plaza at 7:23 p.m. and wrapped up the discussion slightly more than an hour later at 8:45 p.m.
None of the civil society groups listed in the pool report — including the LGBT Network and Coming Out — immediately responded to the Washington Blade's request for comment on the meeting.
Based on the pool report and information provided by the White House, it's not immediately clear whether the anti-gay propaganda law came up in a direct way during the meeting. U.S. LGBT activists who work on international issues said they were hoping Obama would continue to express his opposition to the law while in St. Petersburg — a position he's already articulated.
Innokenty "Kes" Grekov, an associate who covers Russia for the international group Human Rights First, didn't take part in the meeting, but said activists brought up the anti-gay law among other issues. Grekov said the activists, in turn, were mostly asked to address the backslide of the situation in Russia.
In a statement, Grekov praised Obama, saying "engaging civil society has been a hallmark of this administration." Still, Grekov added there's more work to be done.
"Today's meeting was a terrific first step," Grekov said. "Now, as President Obama returns home from this trip, he should double down on U.S. efforts to address the concerns of civil society and LGBT activists, and continue to raise these issues in the administration's bilateral engagement with Russia."
Andre Banks, executive director of All Out, commended Obama for meeting with human rights activists, but said initiatives against human rights abuses in Russia are happening across the globe.
"On Tuesday at least 33 events in 21 countries were planned to urge world leaders to speak out against Putin's human rights crackdown," Banks said. "In addition to Obama's meeting with leaders from the community, David Cameron met with Putin and brought up Putin's human rights crackdown. We hope other world leaders will step up and speak out."
Concern about the anti-gay atmosphere continues as, according to the Associated Press, Russian lawmaker Alexei Zhuravlev has published a bill that would deny gay parents custody of their children in Russia. Other grounds for denying custody include alcoholism, drug use and abuse.
Notably, Russian gay activist Nikolai Alexeyev wasn't listed as among those attending the meeting. He stirred controversy earlier this week after making a series of Facebook posts accusing the "American Jewish mafia" of blocking him from taking part in a phone conference with Human Rights First on Russia's anti-gay law.
Obama also held a 20-minute meeting with Russian President Vladmir Putin while in St. Petersburg. Obama had previously cancelled a formal bilateral summit that was supposed to take place between him and Putin as part of the G-20 summit. At the time, an administration official told the Blade part of the reason for canceling was the anti-LGBT atmosphere in the country.
During a news conference earlier in St. Petersburg, Obama said the potential military operations in Syria was the primary topic of conversation between the two leaders. Obama didn't say whether the anti-gay propaganda law came up.
"But what I did say is that we both agree that the underlying conflict [in Syria] can only be resolved through a political transition as envisioned by the Geneva I and Geneva II process," Obama said. "And so we need to move forward together. Even if the U.S. and Russia and other countries disagree on this specific issue of how to respond to chemical weapons use, it remains important for us to work together to try to urge all parties in the conflict to try to resolve it."
Other White House officials had their own meetings in St. Petersburg that were relevant to Russia LGBT issues.
National Security Council spokesperson Caitlin Hayden said in a statement Rice affirmed U.S. support for the Olympics with Russian Presidential Foreign Policy Adviser Ushakov amid calls by some, including U.S. actor Harvey Fierstein for a boycott of the 2014 Olympics in Russia over the anti-gay law.
"NSA Rice reaffirmed U.S. support for the upcoming Sochi Olympics, underscoring the importance of ensuring a secure event, in the spirit of the Olympic Charter," Hayden said. "While acknowledging impediments in the bilateral relationship, NSA Rice welcomed a regular exchange of views and cooperation on areas of mutual interest."
Pope, Canterbury archbishop, Presbyterian leader denounce criminalization laws
Religious officials made comments after leaving South Sudan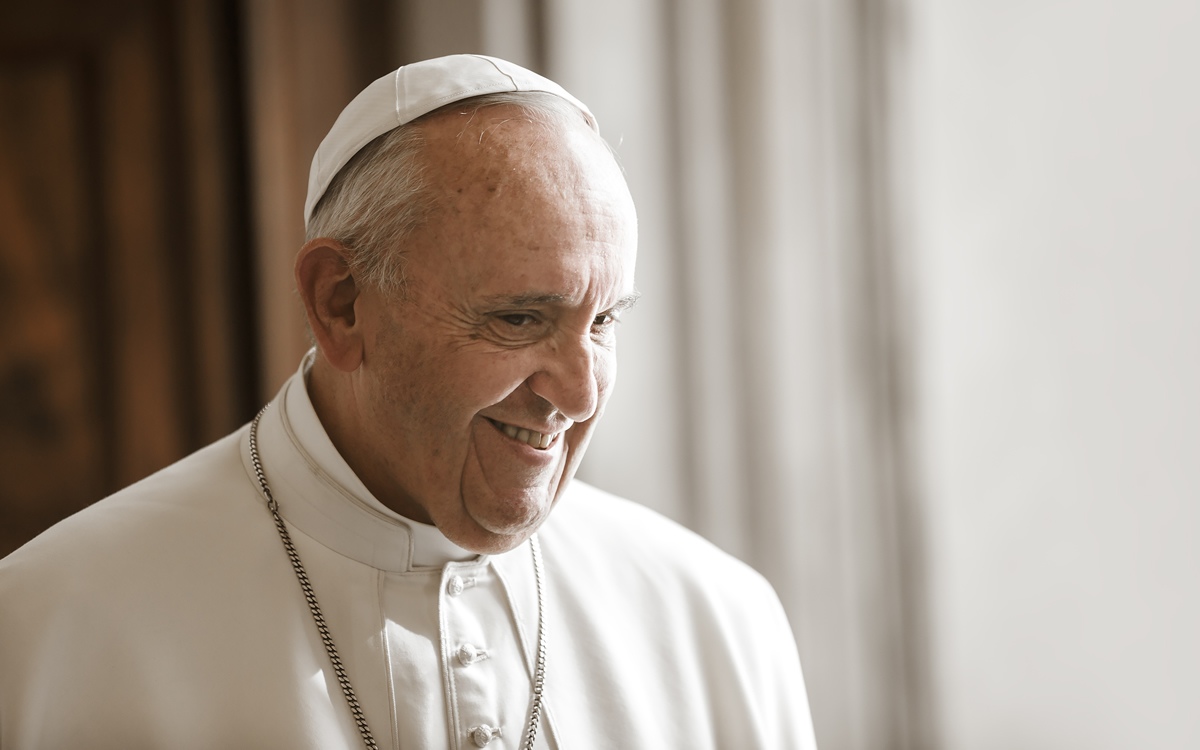 Pope Francis, Archbishop of Canterbury Justin Welby and the world's top Presbyterian minister on Sunday publicly denounced laws that criminalize LGBTQ and intersex people and said their respective churches should welcome them.
The Associated Press noted Francis told reporters during a press conference onboard his plane after it departed from South Sudan that "criminalizing people with homosexual tendencies is an injustice." Welby and the Rt. Rev. Iain Greenshields, the Presbyterian moderator of the Church of Scotland, were standing alongside the pontiff.
"There is nowhere in my reading of the four Gospels where I see Jesus turning anyone away," said Greenshields, according to the AP. "There is nowhere in the four Gospels where I see anything other than Jesus expressing love to whomever he meets."
"And as Christians, that is the only expression that we can possibly give to any human being, in any circumstance," added Greenshields.
Francis during an exclusive interview with the AP on Jan. 24 described criminalization laws as "unjust" and said "being homosexual is not a crime."
The pontiff acknowledged some Catholic bishops support criminalization laws and other statutes that discriminate against LGBTQ and intersex people. Francis told the AP that cultural backgrounds contribute to these attitudes, and added "bishops in particular need to undergo a process of change to recognize the dignity of everyone."
Francis spoke to the AP ahead of his trip to Congo and South Sudan, which is among the nearly 70 countries in which consensual same-sex sexual relations remain criminalized.
The pontiff — who was a vocal opponent of the marriage equality bill in his native Argentina before then-President Cristina Fernández de Kirchner signed it into law in 2010 — now supports civil unions for same-sex couples.
The AP notes the Church of Scotland allows same-sex marriages. The Church of England allows clergy to bless same-sex civil marriages, but LGBTQ couples cannot marry in its churches.
The Vatican's tone towards LGBTQ and intersex issues has softened since Francis assumed the papacy in 2013, but the church continues to consider homosexuality a sin. The Vatican also opposes marriage for same-sex couples and blessings of them.
Defendant pleads guilty to second-degree murder in Vongell Lugo case
Victim's family, friends upset over proposed 14–16-year sentence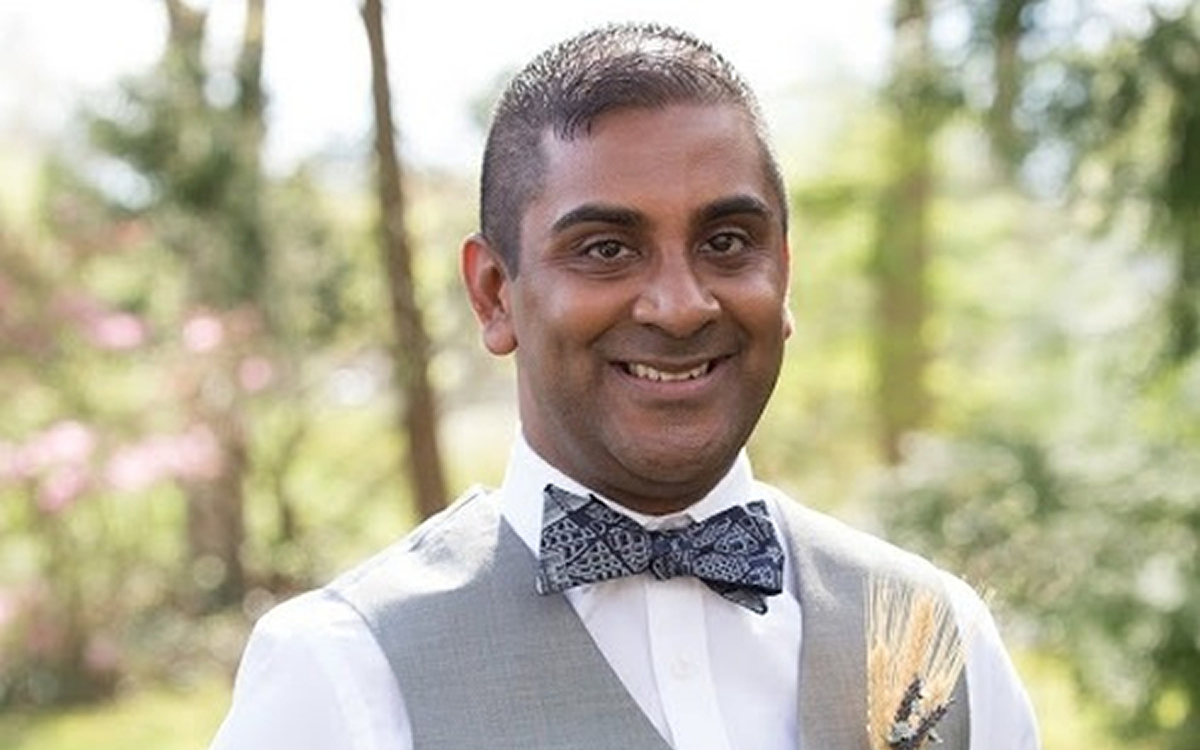 A man charged with premeditated first-degree murder while armed for the Jan. 6, 2019, murder of gay corporate manager Vongell Lugo pleaded guilty in D.C. Superior Court on Feb. 3 to a single count of second-degree murder while armed as part of a plea bargain deal offered by prosecutors.
As part of the plea offer, prosecutors with the Office of the U.S. Attorney for the District of Columbia agreed to drop the first-degree murder charge against Collin J. Potter. The agreement also calls for prosecutors to ask Superior Court Judge Marisa Demeo, who's presiding over the case, to hand down a sentence of between 14 and 16 years of incarceration.
Under D.C. law, second-degree murder carries a maximum sentence of 30 years in prison. Demeo scheduled a sentencing hearing for April 14.
Potter's guilty plea came just over two weeks after Demeo on Jan. 23 approved a motion filed by Assistant U.S. Attorney Peter V. Roman, the lead prosecutor in the case, calling for dismissing four of the five counts in a grand jury indictment against Potter handed down in August 2019. The counts that were dismissed included two counts of felony murder while armed (aggravating circumstances,) kidnapping while armed and first-degree sexual assault while armed.
Roman's motion called for leaving in place the fifth count of the grand jury indictment: First degree murder while armed (premeditated) (aggravating circumstances.)
Court records show that Demeo dismissed that charge as part of the plea agreement after Potter pleaded guilty on Feb. 3 to second-degree murder while armed. The three-page plea agreement filed in court also states that second-degree murder while armed carries a maximum sentence of 30 years of incarceration under the D.C. criminal code and the judge would make the final decision on a sentence for Potter.
Two longtime friends of Lugo, Hannah Davis Hastings and Juliana Geller, who said they were representing Lugo's family, spoke briefly at the Feb. 3 court hearing at the invitation of Roman.
The two women told Demeo, who agreed to allow them to speak, that they and the Lugo family strongly object to the recommendation that Potter be sentenced to a range of 14 to 16 years, saying a just and fair sentence should be significantly greater. Demeo told the two women they and others will be given an opportunity to speak and express their concerns at the April 14 sentencing hearing.
At the time of his arrest in January 2019, Potter, then 26, was serving as a U.S. Navy Hospital Corpsman. He has been held in jail since the time of his arrest and during the more than four years that the case has gone on while Potter was awaiting a trial.
In addition to agreeing to the plea bargain offer, Potter agreed to and signed a one-page Proffer of Facts submitted by prosecutors that states in detail the allegations against Potter that it says would have been proven beyond a reasonable doubt had the case gone to trial.
The proffer begins by telling what happened after police and prosecutors say Lugo and Potter met, possibly for the first time, at the Black Whiskey bar at 1410 14th St., N.W., on the night of the murder, at which time Lugo, 36, invited Potter to Lugo's apartment in Northwest D.C.
"On Sunday, Jan. 6, 2019, at approximately 4:00 a.m., the defendant and the decedent, Vongell Lugo, were alone together in Mr. Lugo's apartment," the proffer states. "The defendant, unprovoked, attacked Mr. Lugo," it says.
"The defendant grabbed one of Mr. Lugo's kitchen knives from Mr. Lugo's kitchen and stabbed Mr. Lugo 42 times in the head, neck, and torso, killing Mr. Lugo," the proffer continues. "According to the autopsy, the defendant, at some point, also punched Mr. Lugo in the face. Mr. Lugo never fought back, beyond yelling for help," the proffer says, adding that two neighbors heard the calls for help and called 911.
"The defendant then attempted to clean the knife in the kitchen sink," it states. "Around 4:20 a.m. the defendant pulled Mr. Lugo's naked body out into the hallway, where Mr. Lugo's body was found and the defendant was discovered by MPD officers, standing naked, uninjured and covered in Mr. Lugo's blood."
Court records show that Potter was arrested on the scene and initially charged with second degree murder while armed. The court records show that prosecutors a short time later offered a plea bargain deal, which Potter through his attorney rejected, calling for Potter to plead guilty to second-degree murder in exchange for the government not seeking a grand jury indictment on first-degree murder and other charges.
The grand jury then handed down its five-count indictment in August 2019 that included the first-degree and felony murder charges along with the sexual assault and kidnapping charges. For reasons not provided in the public court records, the case dragged on for the next four years until a trial was scheduled to take place April 18, 2023.
The U.S. Attorney's office has declined to provide a reason why it decided for the second time to offer the plea agreement for second-degree murder rather than bring the case to trial on the charges included in the indictment.
"They just said this is a better way to do this," Hastings, Lugo's friend, told the Washington Blade after the Feb. 3 court hearing. "I don't think there is anything more we can share on this," she said.
Attorneys familiar with criminal cases like this one have said prosecutors sometimes offer plea deals when they are not certain they can obtain a conviction on first-degree murder in a trial by jury. In some cases, when the defense establishes a "reasonable doubt" in the minds of jurors, a verdict of not guilty has emerged in murder cases, lawyers have said.
Longtime D.C. defense attorney Mindy Daniels, who practices criminal law, said in the case of the Lugo murder, where there were no witnesses and the two men were in the apartment alone, the defense could have argued a number of claims that could have an impact on a jury, such as the defendant acted in self-defense after being attacked by the victim.
"Trials are unpredictable," Daniels said. "When they can get a murder conviction without a trial, the government is often satisfied," she said, noting that a second-degree murder conviction is still a murder conviction. "A jury might find the defendant guilty of second-degree murder at trial anyway," Daniels said. "A plea is a guaranteed conviction."
At the time of his death, Lugo had been working as an associate manager for TransPerfect, an international company that provides foreign language translation, interpretation and business services. Friends of Lugo have said that prior to joining TransPerfect in 2016, he worked as a manger in the men's clothing department at the D.C. area retail stores J Crew, Bloomingdale's, and the Gap beginning in 2003.
"Everyone who met him became his friend for life," said one friend who was among more than 80 people, including co-workers, friends and family members, who attended a Jan. 11, 2019, candlelight vigil celebrating Lugo's life. "Vongell was a beloved son, brother, uncle and coworker" who was a "kind soul, the center of the party, and a beacon of light that made an impact on everyone he came into contact with," another friend said at the vigil.
Va. House committee advances two anti-transgender bills
Democrats in state Senate will likely kill measures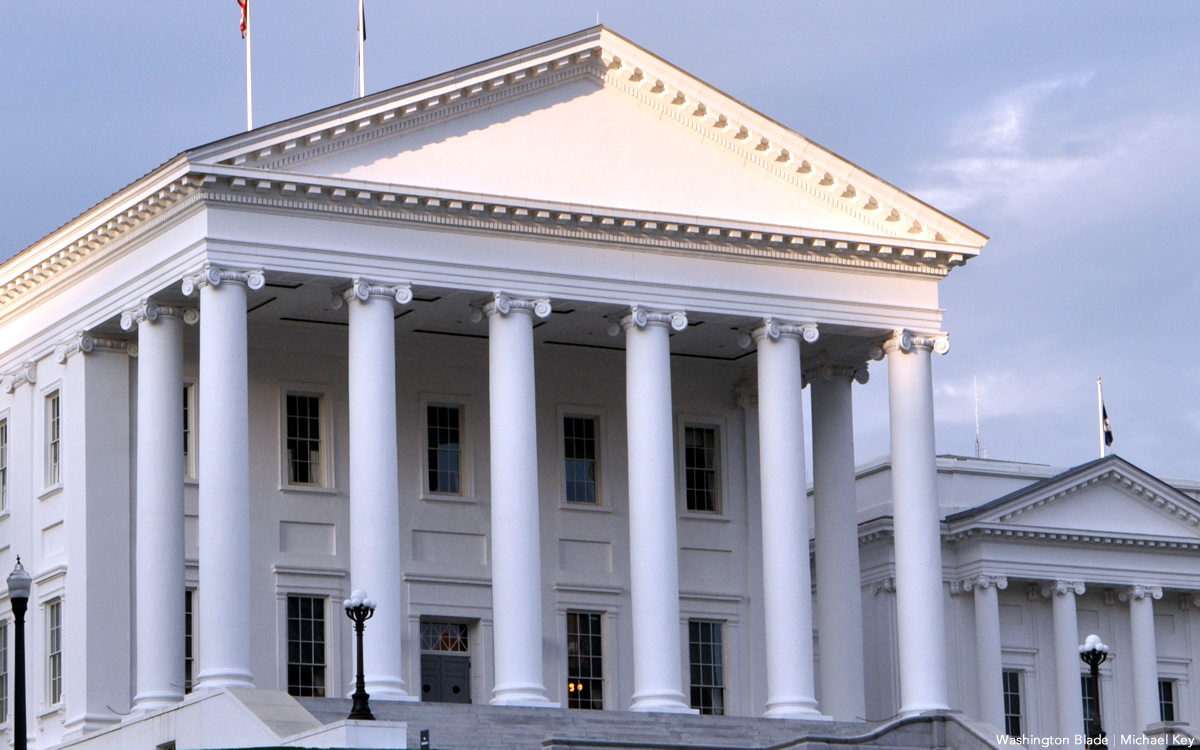 The Virginia House Education Committee on Friday approved two anti-transgender bills.
Committee members advanced state Del. Karen Greenhalgh (R-Virginia Beach)'s House Bill 1387, which would ban transgender athletes from school sports teams that correspond with their gender identity, and state Del. Dave LaRock (R-Loudoun County)'s House Bill 2432, which would require school personnel to out trans students to their parents.
A House subcommittee earlier this week approved the two bills.
Republicans control the House of Delegates by a 51-47 margin. Democrats have a 22-18 majority in the Virginia Senate.
The Senate Education Committee on Thursday killed six anti-trans bills. It is likely HB 1387 and HB 2432 will meet the same fate once they reach the state Senate.