Henry Gerber: Ahead of his time
Celebrating LGBT History Month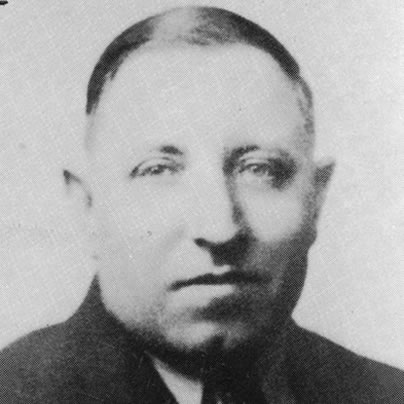 By ST. SUKIE DE LA CROIX
WINDY CITY TIMES
On May 15, 1871, the German Criminal Code was revised to include Paragraph 175, a law making sexual acts between males illegal. The first challenge to the law came in 1897 when Dr. Magnus Hirschfeld founded the gay organization Wissenschaftlich-humanitäres Komitee (Scientific-Humanitarian Committee). Its first action was to draft a petition against Paragraph 175 with 6,000 signatures of prominent people in the arts, politics and the medical profession; it failed to have any effect.
One American inspired by the work of Hirschfeld was Henry Gerber, who in 1924 was granted an official charter by the state of Illinois for the Society for Human Rights, the first gay-rights organization in the United States, which he ran from his home on Crilly Court in Chicago.
Gerber was born Josef Henry Dittmar on June 29, 1892, in Passau, Bavaria, Germany. On Oct. 27, 1913, Gerber (still called Dittmar at the time) arrived at New York's Ellis Island on the SS George Washington and then traveled west to Chicago, where he worked briefly for Montgomery Ward's mail-order house. His first known address in the United States was 507 Stone St., Joliet, Ill., from where he enlisted in the Army on Jan. 26, 1914. In his military documents, he described himself as 5-foot-7 and one-half, 180 pounds, with blue eyes and brown hair. He changed his name to Gerber afterward — though he was still using the name Joseph Henry Dittmar on his June 5, 1917, draft registration card, which described him as 5-foot-8, slender, with blue eyes and blond hair. On it, he mentioned prior military service but now claimed exemption on grounds of conscientious objection to war.
On April 6, 1917, the United States declared war on Germany, and the newspapers became filled with lurid tales of German spies. As a result, the United States opened internment camps; 50,000 unnaturalized aliens of German birth were now "alien enemies," and 8,000 were detained using presidential arrest warrants. Gerber was "offered internment," which he accepted, as it guaranteed three meals a day. After the war, he re-enlisted in the Army on Oct. 2, 1919, at Jefferson Barracks, near Lemay, Mo., a training and recruitment center for soldiers being sent to fight in Europe, or, in Gerber's case, to join a regiment of the American Forces in Germany, where he was part of a company engaged in publishing the daily AMAROC News for troops.
It was while serving in Koblenz that Gerber found Hirschfeld's Scientific-Humanitarian Committee. He wrote later: "In Coblenz on the Rhine, I had subscribed to German homophile magazines and made several trips to Berlin, which was then not occupied by American forces. I had always bitterly felt the injustice with which my own American society accused the homosexual of 'immoral acts.'
"What could be done about it, I thought. Unlike Germany, where the homosexual was partially organized and where sex legislation was uniform for the whole country, the United States was in a condition of chaos and misunderstanding concerning its sex laws, and no one was trying to unravel the tangle and bring relief to the abused."
Gerber returned to Chicago, took up residence at 1710 N. Crilly Ct. and began work for the Post Office Department. In the spring of 1924, he formed SHR with a handful of friends. Gerber's strategy was to network and gain support from other "sex reform" leaders, including Margaret Sanger, the American birth-control advocate, but nobody seemed interested. Undeterred, he decided to go it alone. Through a lawyer, SHR applied for and received a charter from the state of Illinois on Dec. 10, 1924. It is thought the group never had more than 10 members. Gerber elected himself secretary; president was the Rev. John T. Graves, "a preacher who preached brotherly love to small groups of Negroes"; vice president was Al Meininger, an "indigent laundry queen"; and treasurer was Ralph Ellsworth Booher, whose job with a railroad was threatened when his homosexuality became known. Throughout the rest of his life, Gerber lamented that SHR failed to attract "men of good reputation." In Germany, the homophile movement included enlightened politicians, doctors and scientists, as well as those in the arts, but in the United States nobody was willing to stick a neck out for homosexuals.
Gerber produced two issues of the SHR newsletter Friendship and Freedom, of which no known copies exist, although in "Paris Gay 1925" (1981), a French book co-written by Gilles Barbedette and Michel Carassou, is reprinted a review of Friendship and Freedom, written by Clarens and published in the magazine L'amitié in 1925. (See this author's "Chicago Whispers: A History of LGBT Chicago Before Stonewall" for translation.)
The SHR was short-lived. In July 1925, the group was raided and the headline in the Chicago Examiner read "Strange Sex Cult Exposed." Even though the case was thrown out of court, Gerber was suspended from the post office.
After the demise of SHR, Gerber became despondent about homosexuals. He later wrote, "I have absolutely no confidence in the Dorian crowd, mostly a bunch of selfish, uncultured, ignorant egoists who have nothing for the ideal side of life." Gerber re-enlisted in the Army, serving another 17 years; in 1945, he retired with an honorable discharge and a $100-a-month pension. As late as 1942, his primary World War II draft registration was still under the name Joseph H. Dittmar, though the records also contain a cross-reference from the name Henry Gerber; by then, "Gerber" appears to have been how he was known to the military.
Gerber spent his twilight years in the U.S. Soldiers' and Airmen's Home in Washington, D.C., where he died from pneumonia on Dec. 31, 1972, age 80.
Gerber was posthumously inducted into the Chicago Gay and Lesbian Hall of Fame in 1992 and the Henry Gerber House, located at 1710 N. Crilly Ct., was designated a Chicago Landmark on June 1, 2001.
The above article is an abbreviated version of the chapter "Henry Gerber and the German Sex Reformers" in St. Sukie de la Croix's book "Chicago Whispers: A History of LGBT Chicago Before Stonewall," published in 2012 by the University of Wisconsin Press.
Blade live chat with 'Real Housewives' author Moylan
Interview to 'spill the tea' on all aspects of hit Bravo franchise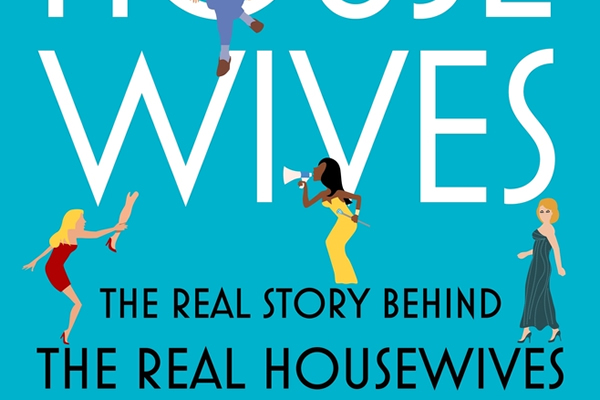 Join the Washington Blade for a live interview with Brian Moylan, a former Blade staffer and author of the new book "The Housewives: The Real Story Behind the Real Housewives." The book explores the origins and ongoing popularity of the franchise. Moylan will be interviewed by his former boss, Blade editor Kevin Naff. The two promise to "spill the tea" Housewives-style about all aspects of the hit Bravo franchise, including whether or not the shows are scripted and just how controlling Bravo is when it comes to marketing the Housewives.
The interview will be held at 4 p.m. on Thursday, June 24 and will stream on all Blade social media platforms, including Facebook, Twitter, and YouTube. The interview will be uploaded to Instagram after it concludes.
SAAM celebrates drag culture, American art
Virtual bingo night hosted by KC B. Yoncé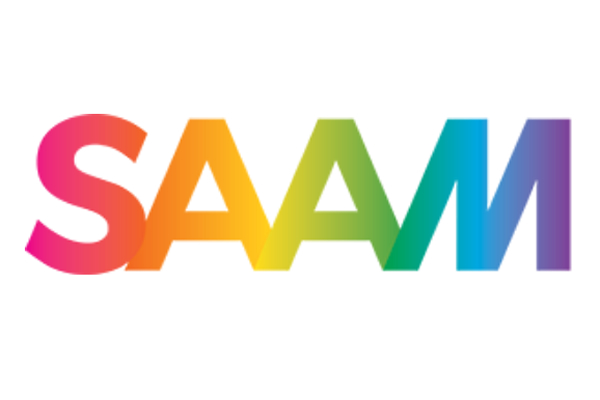 The Smithsonian American Art Museum will host "Virtual Drag Queen Art Bingo Night" on Friday, June 18 at 7 p.m. The event will be hosted by DC drag diva KC B. Yoncé.
Event attendees are encouraged to register now and request 1 to 4 printable bingo cards featuring artwork by American artists who are part of the LGBTQ+ community.
D.C.-area registrants are eligible to get 10% off Red Bear Brewing's official 2021 Pride Helles lager, Smash Me With A House. This offer is available for pick up only while supplies last. Must be 21+ with proper ID and show SAAM coupon to Red Bear Brewing staff to apply the discount.
For more information, visit the museum's website.
'We're Gonna Die' includes themes of grief, death, depression
But don't let that deter you from Round House production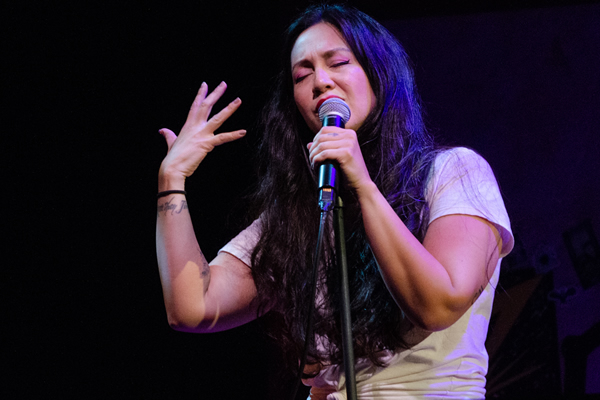 'We're Gonna Die'
Streaming through July 11
Round House Theatre
$30
Roundhousetheatre.org
Round House Theatre's current filmed offering, "We're Gonna Die," could be described as sad words interrupted by upbeat melodies. But it's not that simple.
Penned by Young Jean Lee, the hour-long solo show is based on real experiences but without details specific to place or year. Its monologues are the memories of a youngish woman (simply called the Singer in the program) who arrives at the harsh conclusion that horrible things happen all the time, and in the end, we die. But it's not all gloom and doom. The playwright – who's been called the queen of unease – peppers her work with the unexpected and the uncomfortable as well as some fun surprises and humor. And after every gloomy tale the singer shares, there's a pop-sounding song with equally unsettling lyrics.
This kind of back and forth between the serious and the not so serious, makes the show interesting.
Director Paige Hernandez, who also provides the show's happy, informal choreography and the scenic design (a sort of downstairs grungy club look), brings a fresh unpretentiousness to the piece that gels nicely with the available energy of Helen Hayes Award-winning Filipinx American actor Regina Aquino.
Sporting a knotted T-shirt and black leather pants, Aquino comes ready to work. She barrels through (in a good way) a litany of brutal memories with an inviting intensity while radiating an emotional suppleness that keeps you with her throughout the evening's various twists and turns.
As the Singer, Aquino wastes no time in apprising the audience of the miseries of life. Childhood and tween years aren't pleasant: she's shunned by alleged best friends; learning to ride a bike is violently traumatic; and during a playful game of spy, she witnesses her weird Uncle John become reduced to a puddle of tears after reciting his nightly mantra: "I am shit. I am shit." The singer learns early that life isn't easy.
Romance proves illusive. There's no dating in high school. College is a series of one-sided relationships with guys who drink too much. When she finally gets together with what seems the ideal man, he leaves her.
Things continue uncomfortably. At a family reunion she overhears her mother describing her as less lovable than her sister. But it's her father's seemingly unfair and tragic death from lung cancer that hits hardest. She knows then that despite what we may want to believe, we all die and rarely prettily.
It's oddly comforting how she concludes that none of us are special; no one is immune to unhappiness, pain, disease, and the long dirt nap. We all have this in common.
Lee (the first Asian-American woman to have a play on Broadway with "Straight White Men") wrote "We're Gonna Die" not long after her father's death. Perhaps that's why the harrowing monologue describing the patriarch's demise is the show's most affecting. And it's definitely where Aquino's gifts for pathos and sensitivity come to the fore.
This is a solo show, indeed, but Aquino isn't alone on stage. She's joined by The Chance Club, a four-person rock band featuring Laura Van Duzer, Matthew Schleigh, Jason Wilson, and Manny Arciniega. Aquino and band's interactions feel spontaneous and not over-rehearsed, infusing the show with the charm of a small live concert.
"We're Gonna Die" comes with a content advisory: "This production includes themes of loss, grief, death, and depression." But please, don't let that deter you. It's in fact peculiarly uplifting.
And by show's end, you'll be humming along to a catchy tune with the memorable chorus: "I'm gonna die / I'm gonna die someday / Then I'll be gone / And it will be OK."