Mother's Day with Margaret
Cho on her new tour, hit Lifetime show and being in bed with Joan Rivers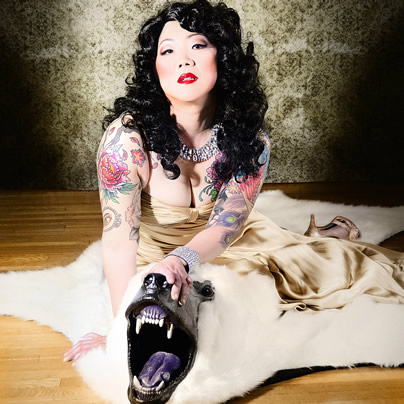 Margaret Cho

'Mother Tour'

Saturday

Warner Theater

1299 Pennsylvania Ave.

With Jim Short

$40.50-$69.50

8 p.m.
Margaret Cho has her hand in so many different ventures, she makes Ryan Seacrest look like a lazy slob.
Her hit show "Drop Dead Diva" is in the midst of its fifth season and airs Sunday nights at 9 p.m. on Lifetime. It just got picked for a sixth. "In Transition," a YouTube series about three women fresh out of jail, ran until mid-September. She teamed with comedian Jim Short for a new podcast show called "Monsters of Talk" and she was just on "The Talk," "The Arsenio Hall Show," "E!'s Fashion Police with Joan Rivers," Hallmark Channel's "Home & Family" and "Chelsea Lately."
Look for her on "The Late Late Show" with Craig Ferguson on Nov. 19. And on Saturday night, she brings her "Mother Tour," which kicked off in Georgia in August, to the Warner Theater.
We caught up with Cho, a long-time LGBT advocate and bi herself, a few weeks ago by phone. Her comments have been slightly edited for length.
WASHINGTON BLADE: Congratulations on the success with "Drop Dead Diva." You must be delighted it's doing so well.
MARGARET CHO: Yes, I am. You're always expecting that anything could happen and it's also very rare to have a show that lasts that long. Very few shows I've done have ever really gone more than one season so it's a very — well, you get more used to things getting canceled than picked up. You just always prepare for the worst. The last thing we had heard (at the end of the fourth season) was that we had been cancelled, but then it got picked up again which was interesting. I'd never seen that happen before.
BLADE: Where is it shot?
CHO: In Atlanta. But not even in the city itself. It's about an hour south in a little town called Peachtree City.
BLADE: Do you live in L.A.?
CHO: Yes, but in Atlanta when we're filming. I'm also on the road all the time.
BLADE: How does it feel politically in the South?
CHO: Atlanta itself is incredibly queer-friendly and progressive. We have great restaurants and great chefs and mixologists, so it's very sophisticated and a really gorgeous place to live and hang out but then you go, like, one mile outside the city and it's so country and so conservative you can't believe it. I drive by a sign all the time that says "actors and models for Christ." Peachtree City is like southern headquarters for the tea party, which they're very proud of. There's a little gay bar near where we work. We called them and asked if that was the gay bar and they were like, "Oh no, certainly not," but it's where the local gay people have agreed to hang out. They were offended when I even called and asked if it was true. But the real gay bar is the Home Depot by our set. They have aisles there that are specifically for cruising. That's just stuff I've heard. People adapt to the environment.
BLADE: You've always been very progressive and outspoken. Does it make you crazy to be in that kind of environment?
CHO: I don't really care as long as it doesn't infringe on my life. When they're trying to do things like ban gay marriage or trying to keep gay couples from adopting, when they're trying to control what happens in our families, that's when it becomes disturbing. I don't have issues with anybody's religion or thoughts about whatever as long as they're not attacking other people, gay people. Also, I want some explanation. There's another sign out here that just says "Jesus" in huge letters. No URL, no nothing else. I'm thinking, "OK, I'm supposed to look at this and think what exactly?" I mean, I know who Jesus is. I know it's a name. But it's just this thing, this sign.
BLADE: You've been on "The View" several times. Was it ever hard to keep your cool? Did you ever get into it with Elisabeth Hasselbeck?
CHO: No, she's a really nice person. We're all very opinionated on there and we all have our own ideas. We don't necessarily agree, but that's OK. It's OK to agree to disagree. I don't feel I have to try to control other people's beliefs.
BLADE: I loved your episode of "In Bed With Joan" (Rivers). It's obvious you have a good rapport with her. What's she like when the camera's not rolling?
CHO: She's so sweet and so generous and actually really loving. I mean really wise. And just full of amazing stories. She was telling me recently about meeting Laurence Olivier and he had been doing impressions of Danny Kaye. They just had these wonderful moments and you can tell she has just been this amazing fag hag for forever with this true-life fag hag history that really needs to be preserved. I mean imagine being a fag hag like her back in the day when she was doing her Elizabeth Taylor shit. It was just so profound and cool.
BLADE: But is she "on" all the time like she is in her stage or on-camera persona?
CHO: She's actually really gentle, which is kind of surprising when you think about her stage persona. But she's actually more like a soft-spoken, gentle person — this almost shy kind of woman. But she's really loving, really a mom and really just hilarious. I think she's really special.
BLADE: Your tour is called "Mother." Tell us a little about it.
CHO: I've just started doing it a little now. It's really kind of about being like Joan in a way, just being that grand dame fag hag where now people call me mother. Like being some sort of mother superior. You get to a point where you sort of have this grandeur of outlook, a kind of maturity. Then some of it too, is about my mother. And just about aging, about sexuality, about bisexuality, a lot of different things.
BLADE: If somebody were to follow you around from city to city, how much does your act change from night to night? It looks so off the cuff, but obviously it can't really be as improvisational as it seems.
CHO: I think it's probably a pretty totally different thing. You never know where the audience will lead you. You have to be really adept at tuning into the audience and it gets really personalized. You do it all over the world, so you get a sense of the place and each show becomes really specifically about each different city.
BLADE: How do you read an audience?
CHO: I ask specific questions and some of it depends on what I'm feeling or what's going on in the news or what I feel needs to be talked about. There are a lot of different ways to do that. And then you just build up a conversation and that leads you into other things. There are some jokes that may be there consistently but they change in a way. You're personalizing it to them.
BLADE: So many female comedians from you and Kathy Griffin to Joan and even back to Phyllis Diller seem to have these strong gay male audiences. Why is that?
CHO: I've just always been in with the gay community. I grew up with it. I just always had a real strong sense of family within the gay community. I think what it is in general is just the attraction to these strong female archetypes. Like with Kathy and Joan, it's like gay men are looking for mother figures in a way whether it's almost like vintage, like with Joan Crawford, or something tragic, like Judy Garland, or just somebody really strong like Madonna or really young like Gaga. I think it's really a great thing. Joan (Rivers) I think is seen as more of a mom type. Kathy and I not as much, but maybe another kind of strong figure. It's great and really satisfying.
BLADE: Where were you when you heard about the DOMA repeal?
CHO: I think I must have been in Atlanta. I remember thinking it was hard to imagine what that would look like in a state like Georgia, in some of these places that are so conservative.
BLADE: How did you feel?
CHO: I was really excited. It had been a very long time coming. It's something we've worked for for such a long time. It's so great to see that you can actually effect change. That's really gratifying. I was able years ago to perform weddings at City Hall in San Francisco. I think I'll be doing that again, which is really awesome, really satisfying.
BLADE: You have so much going on. Do you get overwhelmed by it or just want to stay home sometimes?
CHO: A lot of my work is also tied up in my social life so it's kind of not really work. It's also play too. A lot of it allows me to see people I love and hang out with them and talk about whatever, whether it's Joan or Kathy or any of these people I just adore. It's just a great opportunity — you forget that you're working.
BLADE: But don't you feel pressure? Working non-stop in the entertainment industry seems like it would feel like swimming in a shark tank or something.
CHO: I guess, but I have pressure in other ways. In the standup world, I feel really comfortable. It's something other people might find really scary, but it's something I know I can do. It's just part of my nature. It's not nearly as much pressure as trying not to be so self conscious for the camera or on a photo shoot or something where I kind of just get so embarrassed at trying to put on my sexy face, which just feels so stupid. I get really self-conscious in the more visual representation stuff. But standup is the one place where it's very effortless. It's very calming.
BLADE: I remember this photo of Bob Hope once in Vanity Fair and he was showing his joke library, which looked like a huge card catalog system with rows and rows. Do you have any system for keeping track of your own material?
CHO: I don't have anything physical where I've written anything out. I've made a bunch of standup comedy films so all the material is there in the films but I don't have anything written down. That would be great — I would love to be that organized, but I have a pretty good handle on the stuff I've done.
BLADE: Like Gwen? That became a running gag with some friends of mine.
CHO: Oh yes. Yeah, with Gwen, I just remember being so upset and the procedure itself being actually physically quite painful and it just seemed so funny to me that this woman felt the need to introduce herself to me and tell me she was there to wash my vagina in this very matter-of-fact way. That's just what she does. So I kind of laughed and calmed myself in the moment.
BLADE: It's quite shocking sometimes how much you manage to get away with. With a society that can really rake somebody across the coals for going over the line — I'm thinking of the Don Imus incident a few years ago — do you ever fear you'll go too far and really piss off the world or have people turn on you?
CHO: The thing with comedy is there's always the possibility that something like that could happen and you never really know what people are going to find offensive so you want to ride that line of being really funny but that also runs the risk of — well, you want it to go far, but not too far and where that point is, you don't always really know. I guess whatever happens I can handle. I just try to push it as far as I can and I think you get a little immunity if you're a woman or a person of color and queer and a gay activist and a feminist. If you're a civil rights person and people know that, you can get away with not always being so politically correct all the time. You can kind of play the race card, or the gender card as a kind of get-out-of-jail-type thing. But you can't rely on that too much either. Yeah, it's a very difficult position. I just try to do my best.
Trans women banned from track and field, intersex athletes restricted
World Athletics Council policy to go into effect March 31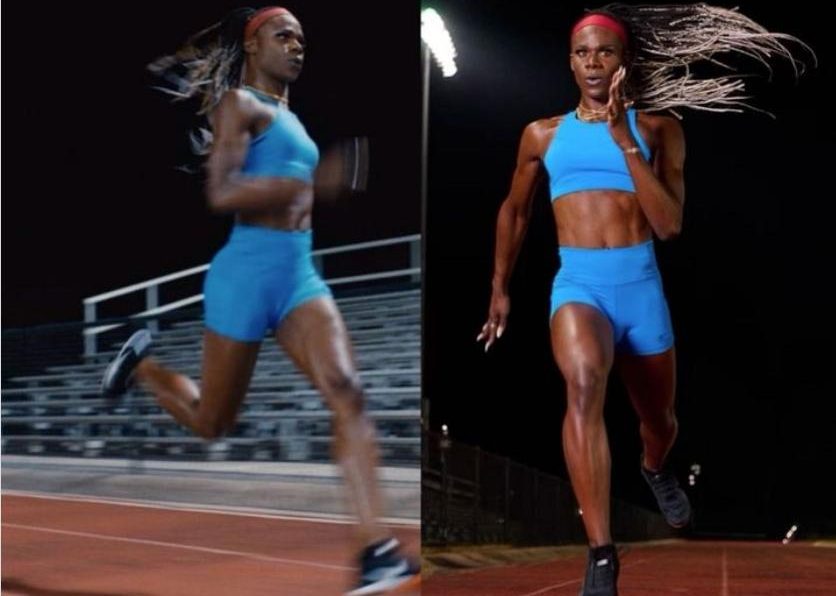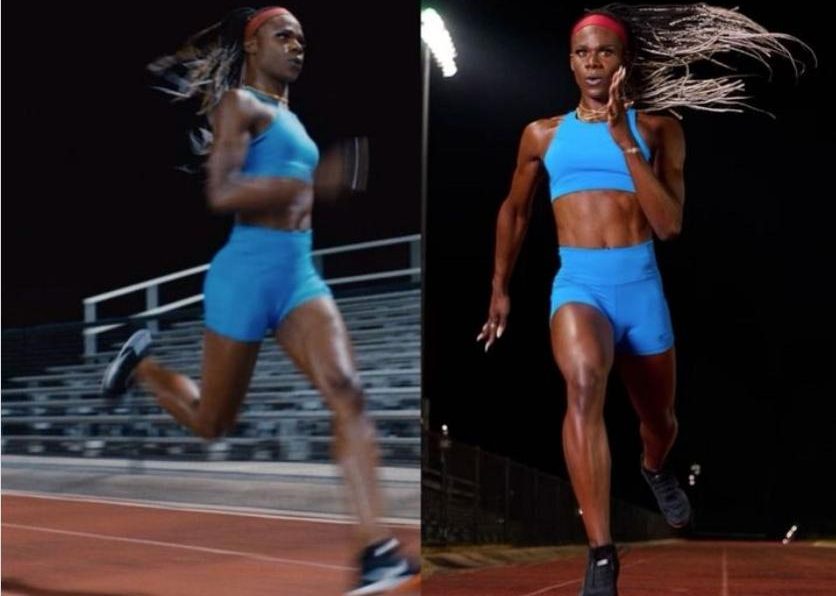 The organization that makes the rules for track and field meets around the world declared Thursday it will bar transgender women who have experienced male puberty from competing, a move that was anticipated following a similar trans ban issued last year by the governing body for world swimming.
As the Associated Press noted, at this moment there are zero trans women competing at the elite level of track and field. But the edict, which the World Athletics Council announced will take effect on the Transgender Day of Visibility, March 31, is crushing news for one hopeful.
In May 2019, CeCé Telfer won the 400m hurdles at the Division II championships and became the first out trans woman to win an NCAA title. She's been training ever since for her shot at the Olympics, despite being ruled ineligible for Beijing at the trials in 2021. The Jamaican-American had set a goal of qualifying for Paris in 2024. But the World Athletics ban ends that dream.
Telfer tweeted Thursday, "It feels as though the world stopped moving."
It feels as though the world stopped moving…

— CeCe Telfer (@CeceTelfer) March 23, 2023
Another ruling by the group will likely mean no shot at the Olympics for another Black woman athlete, two-time gold medalist Caster Semenya. The South African track icon is not trans, but because of her higher than typical testosterone levels, she has been barred from competing in her signature event, the 800m. World Athletics took that from her around the same time Telfer made history, in May 2019.
The group issued an eligibility ruling that prohibits female athletes like Semenya who have Differences in Sexual Development from competing in women's events, from the 400m to one mile (1600m), unless they reduce their testosterone levels. So, Semenya chose to run in longer events than she did previously. She finished 13th in her qualifying heat at 5,000 meters at world championships last year as she worked to adapt to longer distances, in preparation for Paris.
"I'm in the adaptation phase, and my body is starting to fit with it. I'm just enjoying myself at the moment, and things will fall into place at the right time," the South African runner told the AP.
That time may now never come. On Thursday, World Athletics announced athletes who have DSD will have to undergo hormone-suppressing treatment and maintain a testosterone level of below 2.5nmol/L for 24 months, in order to be eligible to compete in any event in the female category.
Semenya vowed following the 2019 ruling that she would never again take any testosterone suppressing medication, terming the rules discriminatory and unfair.
This new rule could impact not only Semenya but also as many as a dozen other elite runners, World Athletics President Sebastian Coe said. Among them, Olympic 200-meter silver medalist Christine Mboma of Namibia, who won a silver medal in Tokyo two years ago but didn't compete last year because of an injury. Mboma has not publicly stated whether she would be willing to undergo hormone therapy.
Like Semenya, Olympic 800-meter silver medalist Francine Niyonsaba of Burundi has said she will not undergo hormone suppression.
Even though Niyonsaba, Mboma and Semenya are not trans like Telfer and former Connecticut high school track athletes Andraya Yearwood and Terry Miller — who have been targeted in federal court by opponents of inclusion — there is one thing all these women have in common: They are all women of color, and all targeted for being too fast because of their natural gifts.
Chicago Blackhawks: No Pride jerseys over Russia concerns
Several of the team's players are Russian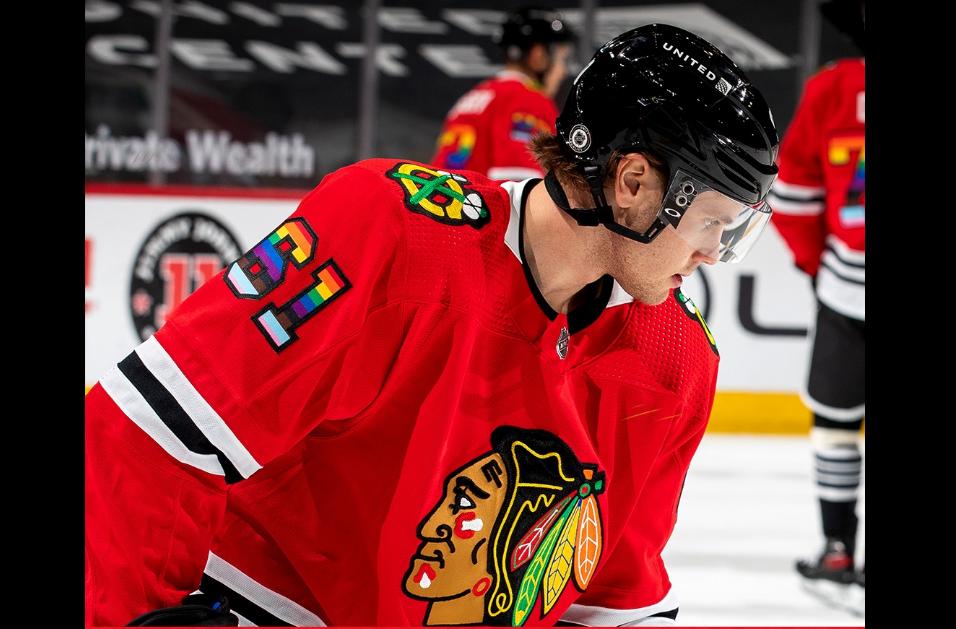 The National Hockey League's Chicago Blackhawks franchise have opted to not wear the team's Pride-themed warmup jerseys before Sunday's Pride Night game against the Vancouver Canucks based on security concerns over the recently expanded Russian law prohibiting mention of LGBTQ rights in Russia the Associated Press reported.
According to the AP, the decision was made by the NHL organization following discussions with security officials within and outside the franchise, according to a person familiar with the situation who spoke to the AP on Wednesday on condition of anonymity because of the sensitivity of the move.
Blackhawks defenseman Nikita Zaitsev is a Moscow native, and there are other players with family in Russia or other connections to the country the AP noted.
The team has participated in the LGBTQ themed part of the 'Hockey is for everyone' campaign and has in previous years set aside recognition for the LGBTQ community in Pride night celebrations.
The Blackhawks will not wear Pride-themed warmup jerseys before Sunday's Pride Night game against Vancouver because of security concerns. https://t.co/33idpM8BDD

— USA TODAY Sports (@usatodaysports) March 23, 2023
While the team will forgo the jerseys, the AP noted that DJs from the LGBTQ community will play before the game and during an intermission, and the Chicago Gay Men's Chorus also is slated to perform. There also are plans to highlight a couple of area businesses with ties to the LGBTQ community.
The decision by the team has sparked outage including Outsports editor Cyd Zeigler, who noted on Twitter that the NHL has an inclusion problem as the Chicago team joins the New York Rangers, who opted not to wear Pride jerseys or use Pride stick tape as part of their Pride night this past January despite previously advertising that plan. The Rangers' Pride Night was held 10 days after Ivan Provorov, the alternate captain for the National Hockey League's Philadelphia Flyers, opted out of participating in the team's Pride Night charity event before the game Tuesday, claiming a religious exemption based on his Russian Orthodox faith.
San Jose Sharks goalie James Reimer didn't take part in the Sharks Pride Night wearing Pride-themed jerseys in support of the LGBTQ community, telling multiple media outlets that support of the LGBTQ community runs counter to his religious beliefs.
Wow! that's insane. The #Blackhawks had no problem supporting Ukraine – with whom Russia is AT WAR -for a game.

But rainbows on Pride Night? "Oh what will Russia think??!?! We better not!"

The @NHL has a very serious LGBT-inclusion problem on its hands.https://t.co/qVAig47zeM https://t.co/QTjZulo8wa

— Cyd Zeigler (@CydZeigler) March 23, 2023
Reading 'Blue Hunger' is like watching a Stanley Kubrick film
Lush, dreamlike, and you won't be able to stop thinking about it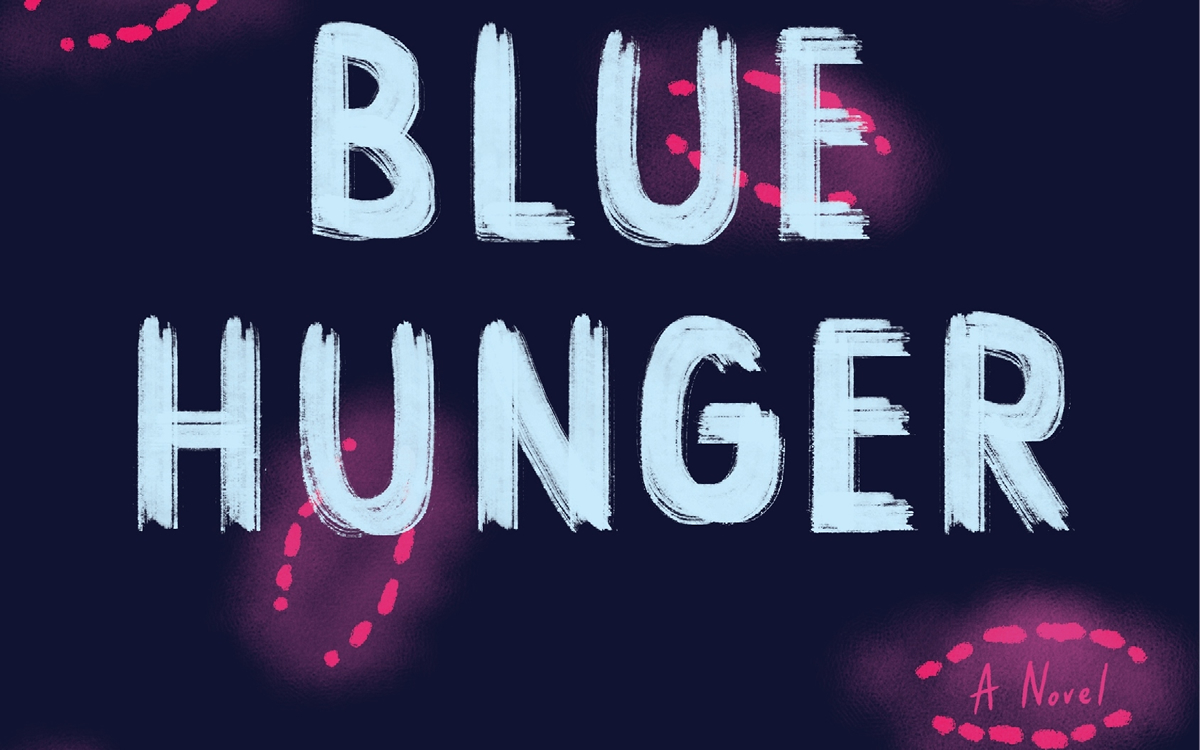 'Blue Hunger'
By Viola Di Grado, translated by Jamie Richards
c.2023, Bloomsbury
$27/ 216 pages
You can't stop thinking about it.
It's been rolling around in your mind since it happened and you can't stop. You replay it over and over, how it started, how it progressed, why it ended. You wonder if it'll happen again and in the new novel "Blue Hunger" by Viola Di Grado, you wonder if you truly want it to.

Shanghai was not her first choice for a place to live. Sometimes, she wasn't really even sure why she came there, except that it was Ruben's dream.
For months and months, he spoke of Shanghai, showed her maps, talked of a life as a chef living in a high-rise apartment, and he taught her a little bit of the language. She never fully understood why Ruben loved China and she never thought to ask before her other half, her twin brother, her only sibling died.
She was brushing her teeth when it happened. Now, weeks later, she was in his favorite city, a teacher of Italian languages in a Chinese culture, alone, friendless. Then she met Xu.
It happened at the nightclub called Poxx and she later wondered, with a thrill, if Xu had been stalking her. Xu claimed that she was a student in the Italian class, but though she was usually good with faces, she didn't remember the slender, "glorious" woman with milk-white skin and luminous eyes.
She did remember the first place she and Xu had sex.
It was a hotel, but Xu liked it outside, too; in public, on sidewalks, in abandoned buildings, and in crowded nightclubs. They took yellow pills together, slept together in Xu's squalid apartment; she told Xu she loved her but never got a reply except that Xu starting biting.
Xu had used her teeth all along but she started biting harder.
Soon, she was bleeding, bruising from Xu's bites, and seeing people in the shadows, and she began to understand that Ruben wouldn't have liked Xu at all.
You know what you want. You're someone with determination. And you may want this book, but there are a few things you'll need to know first.
Reading "Blue Hunger" is like watching a Stanley Kubrick movie. It's surreal, kind of gauzy, and loaded with meanings that are somewhat fuzzy until you've read a paragraph several times – and even then, you're not quite sure about it. Author Viola Di Grado writes of sharp, unfinished mourning with a grief-distracting obsession layered thickly on top, of control and submission, and while the chapters are each brief, they feel too long but not long enough. There are so many questions left dangling within the plot of this story, so many small bits unsaid, but also too much information of the mundane sort. You'll feel somewhat voyeuristic with this book in your hands, until you notice that the sex scenes here are humidly uber-fiery but not very detailed.
Overall, then, "Blue Hunger" is different but compelling, short enough to read twice, quickly. It's lush, dreamlike, and once started, you won't be able to stop thinking about it.
The Blade may receive commissions from qualifying purchases made via this post.