50 years later, Kennedy killing a vivid memory
A year in mourning after president's assassination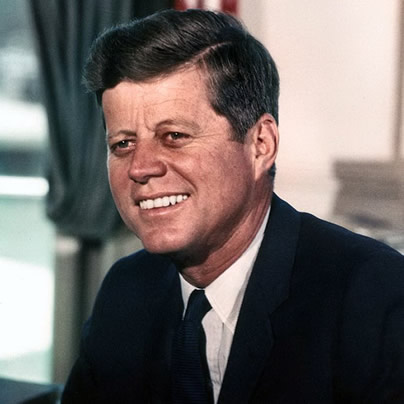 By PAUL KUNTZLER
The weather was surprisingly warm on Friday, Nov. 22, 1963. I left my Capitol Hill apartment that morning in a blue dress shirt, slacks and Bass Weejan loafers. At 21, I worked for Structural Clay Products Institute at 1520 18th St., N.W.
At 1:30 p.m., I went to lunch at the Dupont Pharmacy. While walking back through Dupont Circle, two young men were scurrying about me. I crossed over to P Street and turned left onto 18th Street.
It was 2:36 p.m. when I entered my office. I noticed immediately that no one was at the receptionist's desk. Then I saw that the staff was in the boardroom.  I asked the secretary to Executive Director Richard Alderson, "What's happening?" She said, "The president has been shot!" Walter Cronkite was on television.
Within a minute, Cronkite took off his horn-rimmed eyeglasses, "From Dallas, Texas, the flash apparently official. President Kennedy died at 1 p.m. Central Standard Time, 2 p.m. Eastern Standard Time, some 38 minutes ago."
I started crying.  I said to myself, "I've got to get out of here!"  I ran into Mrs. Ballad. She was stunned at the news.
My partner, Stephen Miller, was in the Capitol Building on House Appropriations Committee staff. After seeing the United Press wire, he went into Kenneth Sprankle's office. "Mr. Sprankle, the president has been shot!" Sprankle, chief of staff and a conservative Republican, looked up from his desk, "Well, he'll surely be re-elected now!"
The Washington telephone system ceased functioning at 1:30 p.m. At home, I turned on television. Stephen told me what Sprankle had said.
For the next four days, television programming and commercials were canceled. It was reported that Kennedy was hit in his throat just below the Adam's apple and that a German Mauser rifle was found in the Texas School Book Depository Building.
Lee Harvey Oswald was arrested as a suspect in the killing of Patrolman Jefferson Davis Tippit. On the first of his many trips through the third-floor corridors of the Dallas Police Department, Oswald said, "I didn't shoot anybody, sir. I haven't been told what I am here for."
At 6:05 p.m., Air Force One landed at Andrews Air Force Base. JFK's casket was unloaded with Jacqueline and Robert Kennedy into a Navy ambulance.
What I did not know then was that Kennedy's casket was empty, according to multiple reports, including the 1988 British series "The Men Who Killed Kennedy, The Cover-Up." Before Air Force One had left Dallas Love Field, Mrs. Kennedy came forward for President Johnson's taking the oath of office. During this period, the Secret Service removed Kennedy's body from his casket.
At Andrews, JFK's body was taken off on the other side of Air Force One and flown by helicopter to Walter Reed Army Hospital. Mortician John Melvin Liggett using his mortician wax altered the wounds and removed two bullets. Then his body was flown to Bethesda Navy Hospital for the autopsy.
Stephen and I went to dinner at Mike Palm's wearing our Kennedy buttons.
Later Oswald said, "I do request that someone to come forward to give me legal assistance." By then, Oswald had been charged with the Tippit killing. At 1:30 a.m., Oswald was arraigned on the charge of murdering JFK.
In American law, every person accused of a crime is presumed innocent unless and until he is found  guilty in a court of law. But District Attorney Henry Wade said, "I would say without any doubt that he is the killer. The law says beyond a reasonable doubt to a moral certainty that he is the killer of President Kennedy."
Late Saturday morning, we went down to the front of the White House where Kennedy's body was lying in state. Diplomats were arriving to pay their respects.
That evening Oswald said, "I emphatically deny these charges!" And finally, "I'm just a patsy!"
On Sunday afternoon, Stephen and I were on the Capitol grounds when Jacqueline Kennedy arrived with Caroline and John Jr. in their blue suits. Kennedy's casket was carried up the Capitol steps. We watched John Jr. salute his father. It was then that I learned that Jack Ruby had shot Oswald.
At 10 p.m., we got into line on East Capitol Street with tens of thousands. Walking east with the enormous crowds to Lincoln Park and back again, we finally passed through the Rotunda of the Capitol at 7 a.m.
Offices were closed that Monday for Kennedy's funeral at St. Matthew's Cathedral and for his burial in Arlington Cemetery.
John Kennedy was the first important person to die in my young life. I regarded his passing as if I had lost a family member.
For an entire year, I remained in mourning.
Paul Kuntzler is a longtime LGBT rights advocate based in Washington.
Non-alignment or hypocrisy: South Africa's non-alignment costing Africa's human rights discourse
Country must take stronger stance against Uganda's anti-homosexuality law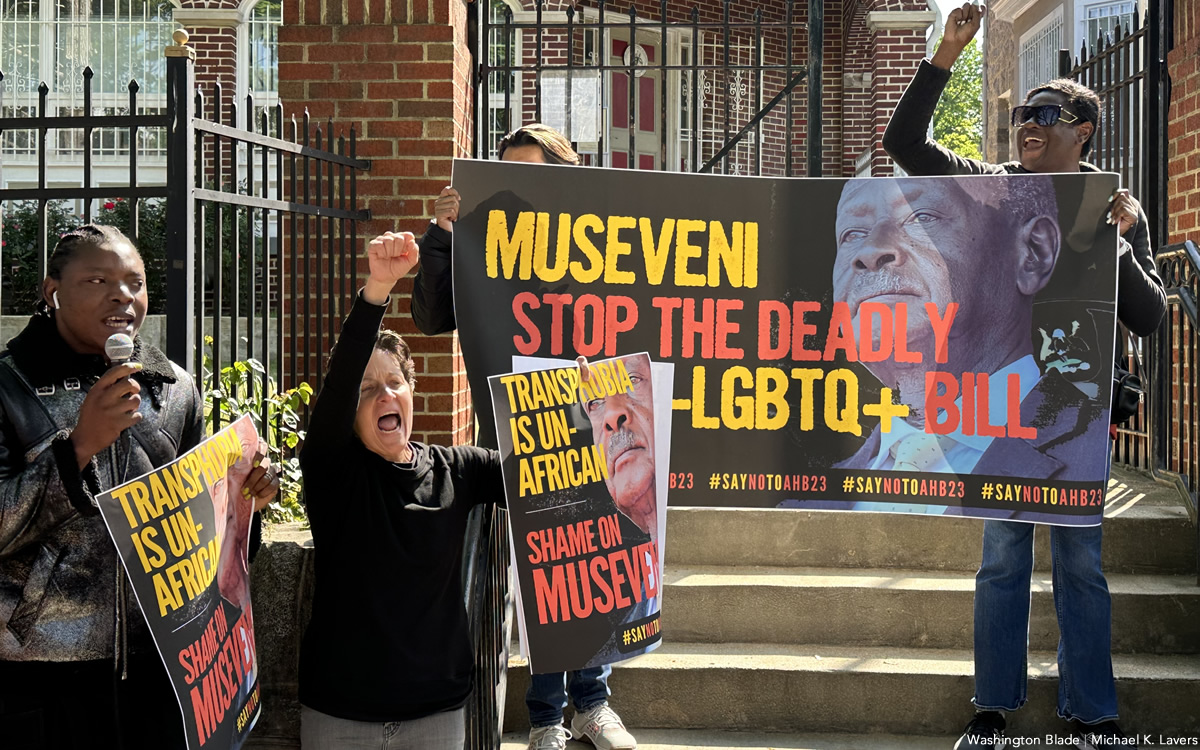 In the past several months, South Africa's foreign policy has been in the spotlight for essential and existential reasons that significantly impact geopolitics and the continent's stability.
The foreign policy for South Africa discussion document by the Department of International Relations highlights the "advancement of human rights and the promotion of democracy" as the pillars on which South Africa's foreign policy rests. This document emphasizes the role that South Africa is expected to play in the "promotion of human rights and democracy."
Minister Pandor echoed this document in her 2022 end-of-year remarks.
"We will continue with our unwavering position to advocate for a balanced Sustainable Development Program within the human rights framework as underlined in the Vienna Declaration and Program of Action (VDPA). In this regard, South Africa will be one of the chief proponents of a balanced agenda of the HRC, which reflects, among others, the primacy of achieving the realization of the right to development as well as moral human rights issues such as the eradication of poverty and underdevelopment."
South Africa has long been known for its commitment to human rights and its leadership in the fight against apartheid. However, its foreign policy continues to be viewed as ambiguous and nonresponsive to developments in African affecting the growth of the continent.
In 2021, President Ramaphosa — as chair of the SADC Organ Troika — committed to a national political dialogue in Eswatini to resolve the political killings in that country. However, the South African government has never followed up or called on the Eswatini government to adhere to its commitment, even as renowned human rights lawyer Thulani Maseko was mercilessly assassinated in January 2023. At the very least, this has not been seen publicly, which would be comforting to those political activists and citizens constantly living in fear in Eswatini.
On May 29, the president of Uganda enacted the draconian Anti-Homosexuality Act. The new law is a throwback to colonization, where religious fanatism was the basis for the persecution and killing of many Africans. While Africa seems to take the posture of "fighting against imperialism," it is saddening that this law is the brainchild of American zealots funding hate across Africa, whether it is in Uganda, Ghana, Kenya, Malawi or Namibia. These zealots, the Fellowship Foundation and many others, are well coordinated in their attacks on the judiciary and the African human rights framework, backed by the 75-year-old Universal Declaration of Human Rights.  
In an era where Africa is seen to be taking a stance against imperialism, I shudder to contemplate that hate may be the only imperialist agenda Africa is not actively standing up against. We know the history of petty offences like homelessness and loitering, sedition laws, and anti-LGBTI laws. These are remnants of colonization to keep Africa inferior and the colonial masters superior. Today, the hate continues through repressive and backwards sentiment being paraded as religious values. Uganda's anti-homosexuality law criminalizes what it calls "aggravated homosexuality" with the death penalty. It would be hard to imagine what "aggravated homosexuality" even means. 
This is another opportunity where South Africa's posture and foreign policy must be spotlighted. With the growing conversation about the ICC arrest warrant of President Putin, South Africa has reiterated its foreign policy as non-alignment and non-interference.
However, when the question of human rights and democracy is at play, all must take a stand. This law has been widely criticized by human rights organizations and the international community for violating the rights of LGBTIQ+ individuals and hindering the fight against HIV. It further impedes what Minister Pandor called the "balanced agenda of the HRC," which speaks to sustainable development within the human rights framework. 
It should be worrying if South Africa continues to maintain a policy of non-alignment and non-interference in the face of the new law in Uganda. While this policy may have its merits, it raises questions about South Africa's commitment to human rights and its role as a leader in Africa. A foreign policy that neglects the promotion of human rights and democratic principles is hypocritical. On the one hand, South Africa is seen as a leader in promoting LGBTIQ+ rights and has one of the most progressive constitutions in the world regarding protecting the rights of LGBTIQ+ individuals. However, on the other hand, it has failed to take a strong stance against Uganda's anti-homosexuality law, which is a clear violation of human rights.
By maintaining this policy, South Africa is essentially condoning Uganda's anti-homosexuality law and undermining the fight for human rights in Africa. This is particularly concerning given South Africa's leadership role in the African Union and its commitment to promoting human rights and democracy.
South Africa's foreign policy regarding Uganda's anti-homosexuality law raises questions about its commitment to non-alignment and human rights in Africa. While non-interference may have its merits, it should not come at the expense of human rights and the fight for equality and justice.
South Africa must take a stronger stance against Uganda's anti-homosexuality law and work towards promoting human rights and democracy in Africa.
Melusi Simelane is the Southern Africa Litigation Center's Civic Rights Program Manager.
For Israel's LGBTQ citizens, threats are no longer theoretical
Proposed judicial reforms could have wide-ranging impact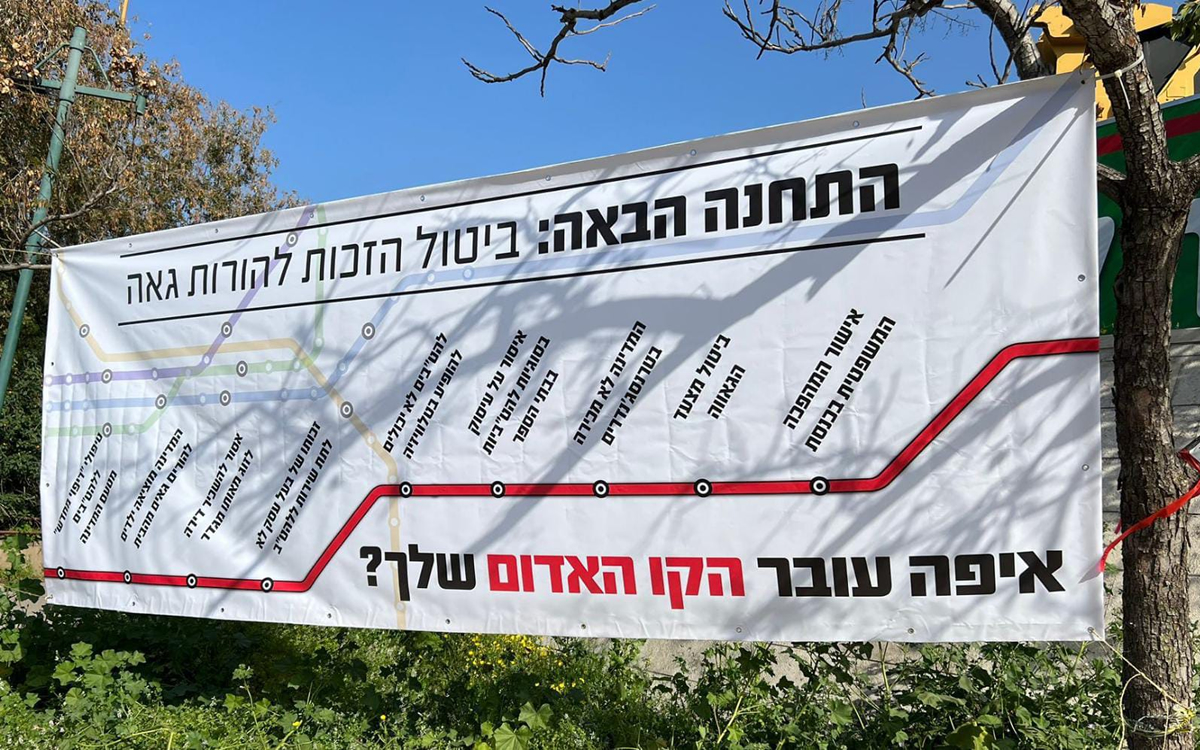 In 2023, millions are engaging in protests all around the world. People are making their voices heard in France, Mexico, Bangladesh, Hungary and Greece – just to name a few.
The specific events triggering civic action vary by location. But whether it's pension reforms, election concerns, human rights, or rank government incompetence, it's undeniable that the world is shaking. Among the common threads are an existential threat to democratic institutions.
At A Wider Bridge, we are closely connected to the manifestation of this international phenomenon in Israel.
Israelis from across the political spectrum are taking a stand for their democracy in an unprecedented manner. They have taken to the streets in historic numbers day after day, week after week, in patriotic displays of defiance. LGBTQ Israelis are on the front lines in a battle over legislation that most of them feel would dramatically undermine the independence of Israel's judiciary. The stakes are high. The Israeli Supreme Court has been a bastion for advancing LGBTQ equality.
With a different court, LGBTQ Israelis could see protections ended for male couples and single men who have children via surrogacy. Same-sex couples married overseas might lose recognition of their unions, and with that, benefits from health insurance to inheritance, not to mention the implications for parents where one partner is non-Israeli. Protections for students and trans Israelis could evaporate. But there is more than the court in play. A new generation of extremist politicians have gained true power — and the bully pulpit. The reverberations are being felt far and wide — and the threat they pose to LGBTQ Israelis is no longer theoretical.
The Aguda, the Association for LGBTQ Equality in Israel, just released its 2022 report on LGBTQphobia in Israel. The findings show that anti-LGBTQ hate has skyrocketed. It rose during an election cycle in which some extremist politicians railed against LGBTQ rights, and it skyrocketed after the early November election. It has affected almost every aspect of LGBTQ life in the country.
In total, there were 3,309 reports of LGBTQ abuse last year — an enormous increase, and double what was reported as recently as five years ago. Delving deeper into the data, the news gets even scarier: an eightfold increase in year-on-year discrimination reports involving services by businesses, a fivefold increase in LGBTQ abuse reports in the public sphere, a 53 percent increase in reports from trans individuals, and a sevenfold increase in LGBTQ abuse reports where the offending parties are public figures and in the media.
On top of that, fully 25 percent of these reports came in November and December — during the election campaign and immediately following the commencement of the new government.
Some have urged patience with Israel's new government and advocate a wait-and-see approach. They say nothing bad has happened yet. Sadly, they are wrong.
While these extremist politicians, now leading important government ministries, have yet to deliver fully on pledges to remove LGBTQ education from schools, groups working in that sector say it has become increasingly difficult to do programs they routinely offered in the past. They have yet to ban Pride parades, end hormone treatments and gender-affirming care for trans people, or provide financial support for organizations that provide conversion therapy. But all of these anti-LGBTQ policies are on the table. Unfortunately for LGBTQ Israelis, there is no safety in adopting a wait-and-see approach.
Recently, a group of right-wing youth harassed protesters carrying Pride flags in Tel Aviv. They threw rocks at a building at which a Pride flag was displayed. They even climbed a balcony to tear it down. They were caught in the act on video and later identified. But for weeks, no arrests have been made. In response, thousands of pro-LGBTQ Israelis protested in front of the police headquarters in Tel Aviv — a city justifiably celebrated for its LGBTQ-friendly environment and with one of the highest percentages of LGBTQ residents in the world. They were protesting police inaction, fully cognizant that the municipal police are controlled by the Israeli Ministry of National Security under Itamar Ben-Gvir, an open homophobe who ran for office on a far-right slate with a radical anti-LGBTQ platform.
Was the lack of police action a result of top-down pressure? We don't know. But we do know that the physical security of LGBTQ people is often dependent on the institutions that govern us.
We also know that we can never take our rights and our safety for granted. That's true whether one is LGBTQ in Tel Aviv, Black in Missouri, or Jewish on the streets of New York City, where antisemitic violence is on the rise.
The legislation Israelis are protesting is but one symptom of a global phenomenon to wrest power from institutions that have advanced the equality of marginalized groups — LGBTQ people, women, racial minorities, immigrants and others. It is not difficult to connect the dots from Jerusalem to Florida to certain eastern European countries, where democratic norms are under attack in general, as are the rights of LGBTQ people in particular.
So what do we do in the face of these challenges? First, we recognize the challenges as real, acute, and demanding immediate action.
Then we organize. We protest. We don't allow ourselves to be gaslighted by those who say all is well, when clearly it is not. All one has to do to appreciate the threats to LGBTQ people in Israel is to speak with a few LGBTQ Israelis.
Accordingly, A Wider Bridge has dramatically increased our support of LGBTQ groups through additional public advocacy and an emergency campaign to fund their pro-democracy work and meet needs for increased social services. Next month, we will travel to Israel to stand with our LGBTQ family. We will march with them at the Jerusalem March for Pride and Tolerance and host an English livestream to the world.
We continue to be inspired by Israel's democracy movement, where the LGBTQ flag has become as common a sight in the streets as the Israeli flag itself. We will stand with them today — and every day — to protect Israel's democratic and pluralistic character in the face of this emergency.
Ethan Felson is the executive director of A Wider Bridge.
The day Penny Mordaunt became gay culture
Former Tory prime minister candidate stole show at King Charles III's coronation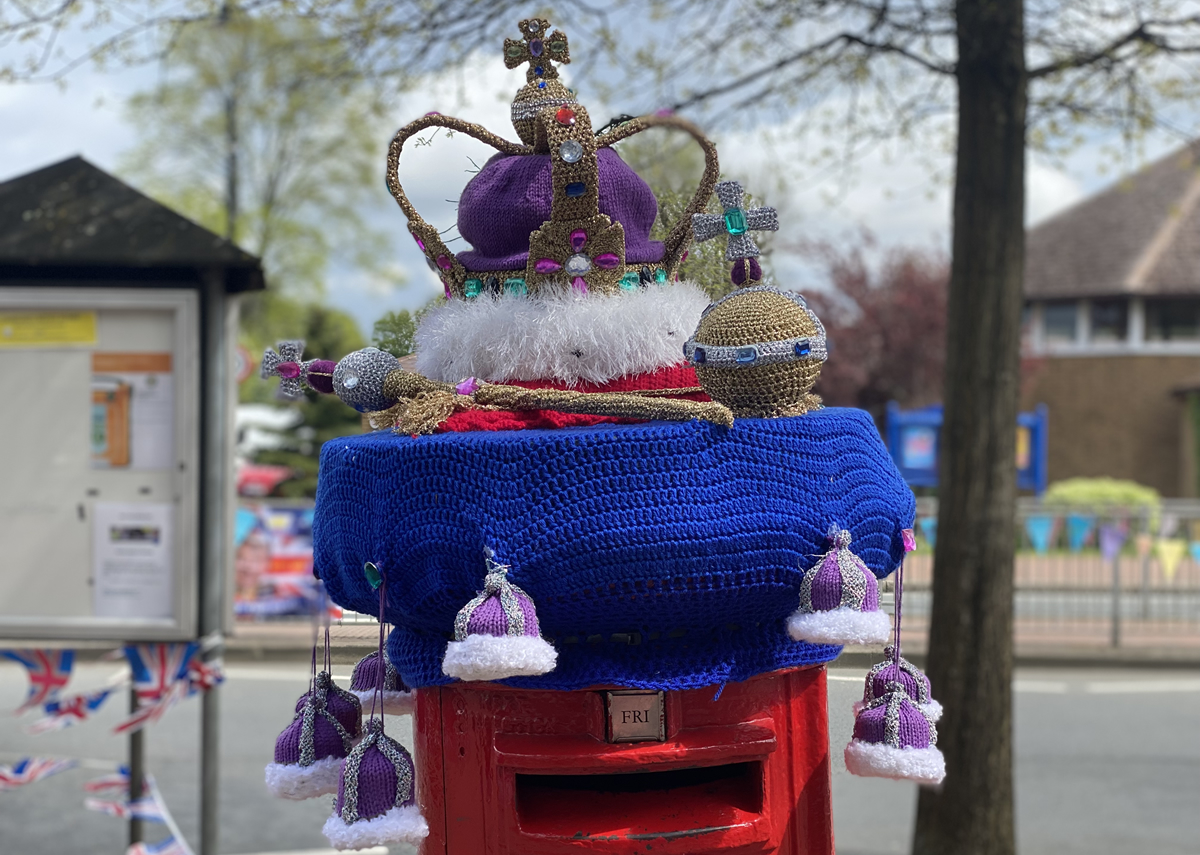 "Can we all agree that Penny Mordaunt is gay culture today?" The declaration was made in a crowded Soho bar, made slightly less gay by the revelers from the coronation that had taken place an hour earlier. By Sunday the former Tory candidate for the premiership had become the Pippa Middleton of the day, completely ignoring that our new king had been crowned.
The epitome of Britishness.
When I told my friends in the States that I would be crossing the pond and finally heading back to Blighty they were rather excited. But when I said it was for the coronation some faces changed, "Why would you celebrate that man after what he did to Meghan?"
"Wait, are you actually going to the service?" Their eyes studied me, did they have a secret Lord in their midst?
The truth of the matter was that I just wanted to be home in South London for this event. Sure, I'd be swapping one sofa for another, and instead of the dog napping it would be my father, but CNN aren't a patch on the Beeb during big events. Plus, I'd have my mum's running commentary on the most obscure of guests, giving Cherie Blair short shrift.
The British just have this special way of doing things, a result of both loving some pomp and circumstance but also being slightly embarrassed about making a fuss. I think that's why we invented bunting.
I had barely been in the country for a couple of hours when I found myself sitting with mum, supervising dad as he filled the back garden with Union Jacks. My husband had succumbed to the jet lag that I was staving off with copious cups of tea.
"Dearest," my father called out to my mum, "would it be bad to use the flags from the jubilee?"
"Just put them up the top, no one will see," replied mother before returning to putting the world to rights.
"And what about the ones from the last Olympics?"
"Just shove them in with the pansies." You honestly can't get more British than that.
My own experience of the coronation, or cor-re-nashe as the locals "huns" have christened it, will be very biased towards the royals. My parents' home is in the southernmost point of London, a deliciously rural village that celebrates every big event with street fairs and a special hat for the red post box knitted by the Cupcakes, a local women's group.
On Friday we dared to leave the village and head into the local town. The entire bus journey we could see the school children wearing paper crowns, but the coronation barely got mentioned by our friends that evening. Any grumbles were soothed with the reminder of an extra day off but its intended use as a day of service will no doubt be sidelined in favor of a day of recovery.
The British really don't need an excuse to drink, though it probably hasn't helped that many have predicted we'll be doing this again very shortly.
King Charles' reign was never meant to be as illustrious as his mother's, but he's in danger of beating her record of 16 prime ministers. He's kept things as unoffensive as possible, though Harry may disagree with that. The most controversial decision so far has been choosing quiche as the celebratory dish, a far cry from the British staple that is coronation chicken.
"I'm just not sure about the broad bean element," muttered mother as she opened up the Quiche Lorraine.
And there we have it, because even though this is all about welcoming in a new era the coronation is also about reminding ourselves of the traditions that make us British.
Don't try anything new.
As Saturday's coverage made way for a news report on the event we just watched, my mum recomposed herself, having gotten a little emotional as Charles had his quiet chat with God. The screen filled with the Republican protests in Trafalgar Square.
"Oh, for God's sake," said mother with disdain, "if they want a republic so much then why don't they just bugger off to France?"
And I think that just about sums it all up.
Maximilian Sycamore is a D.C.-based media producer who is originally from London. The opinions expressed in this op-ed are entirely his own.