Lesbian judicial nominee sails through hearing
Yandle would be first out black lesbian confirmed under Obama admin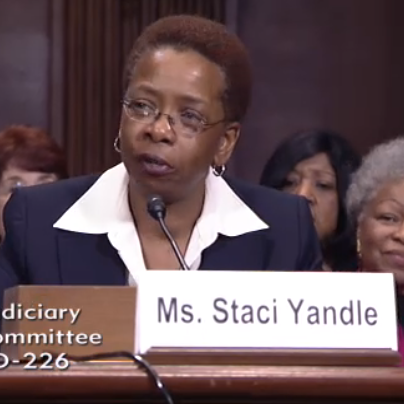 A lesbian judicial nominee to the federal bench sailed through her confirmation hearing on Wednesday, receiving only two questions that came from the U.S. senator who recommended her to the court.
Staci Michelle Yandle, whom President Obama nominated for a seat on the U.S. District Court for the Southern District of Illinois in January, testified before the Senate Judiciary Committee as part of a group of five judicial nominees. Sen. Amy Klobuchar (D-Minn.) presided over the hearing.
Sen. Richard Durbin (D-Ill.), who recommended the Yandle nomination, reflected on her work as an attorney representing "the little guy," saying that's what he found attractive about her career.
But Durbin asked if she agrees with a statement from U.S. Chief Justice John Roberts that if the U.S. Constitution says the little guy wins, he wins, but if the Constitution says the big guy wins, he wins.
"I think his statement is absolutely correct," Yandle replied. "And I think that's the proper role of a district court judge. It would be certainly what I would value as well. Based on my years of experience, as you mentioned, senator, trying cases on behalf of plaintiffs, it has given me actually a keen appreciation for the importance of impartiality and judicial integrity."
Durbin also asked her to comment on the Tenth Amendment, which affords powers not enumerated in the U.S. Constitution to the states. Yandle said she hasn't engaged in analysis of that amendment, but would defer to Supreme Court precedent on the matter.
According to a bio provided by the White House, Yandle has served as a solo practitioner in southern Illinois since 2007, where she focused her practice on civil litigation in federal and state court. She received a rating of "unanimously qualified" from the American Bar Association.
In her introductory remarks, Yandle recognized both her mother and sister, who were present with her in the hearing room, as well as her deceased father, Robert Yandle, whom she says continues to serve as an inspiration.
If approved by the Senate, Yandle would be the first openly lesbian black judicial nominee to receive confirmation during the Obama administration. She'd also be the first openly LGBT person to serve on the federal bench in Illinois.
But Yandle wouldn't be the first openly lesbian black person confirmed. That distinction belongs to Deborah Batts, who was confirmed to the federal court in New York during the Clinton administration.
Introducing Yandle prior to the questioning, Durbin noted the "historic" nature of her potential confirmation to the federal bench.
"In short, Staci Yandle's confirmation marks another important milestone in the journey toward equality of opportunity for all Americans," Durbin said.
Youngkin makes additional appointments to Va. LGBTQ+ Advisory Board
Governor plans to revise transgender, nonbinary student guidelines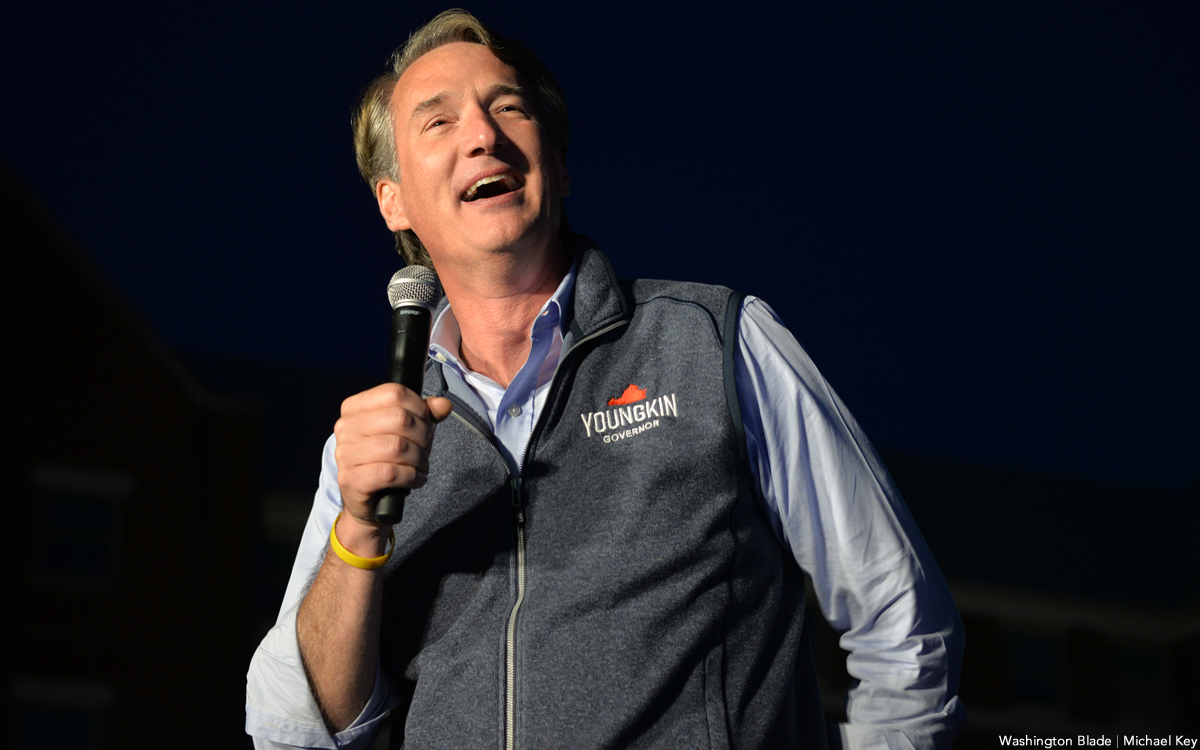 Republican Virginia Gov. Glenn Youngkin on Friday announced the appointment of three people to the Virginia LGBTQ+ Advisory Board.
Youngkin named Kerry Flynn, Jason Geske and Collin J. Hite to the board.
Casey Flores, the president of Log Cabin Republicans of Richmond, in July resigned from the board before his tenure was to begin. The resignation came amid growing criticism over a series of anti-LGBTQ and misogynist comments he made against Vice President Kamala Harris and U.S. Rep. Ted Lieu (D-Calif.), among others.
Youngkin last month announced he plans to revise the Virginia Department of Education's guidelines for transgender and nonbinary students. Thousands of high school students across Virginia on Sept. 27 walked out of class in protest of the planned revision.
Bolsonaro, Lula to face off in second round of Brazil presidential election
Neither candidate received 50 percent of vote on Sunday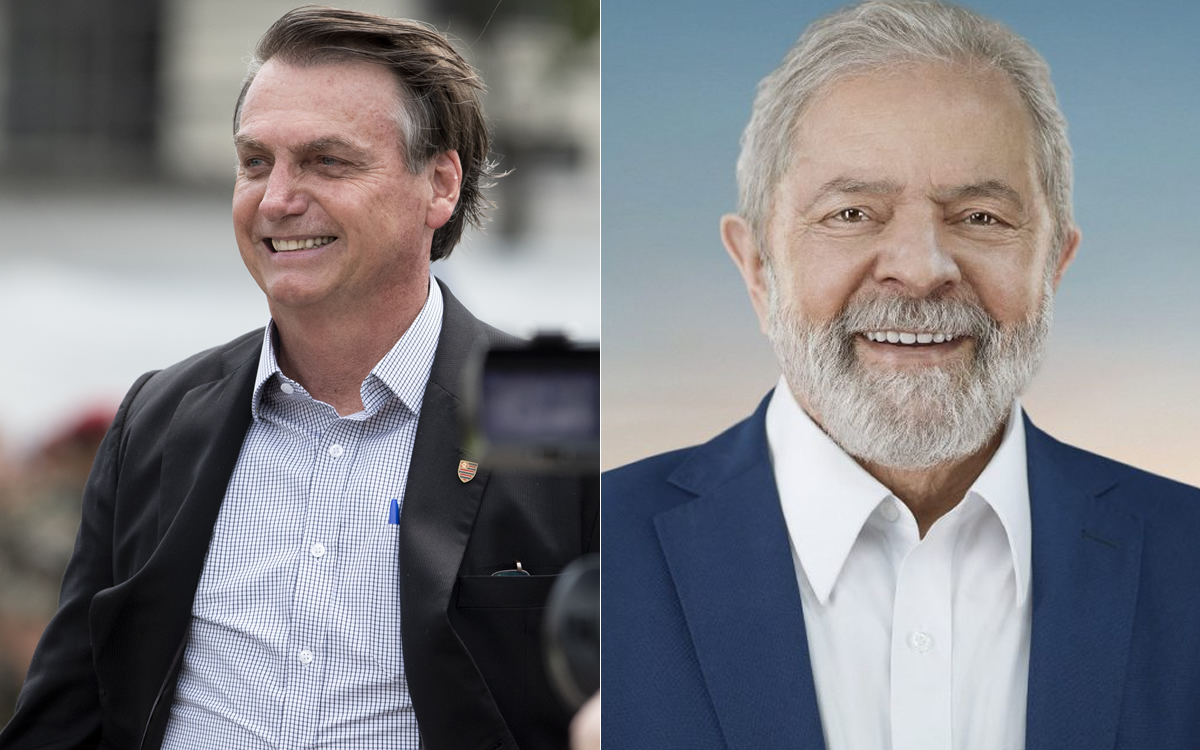 Editor's note: International News Editor Michael K. Lavers will be on assignment in Brazil through Oct. 11.
BRASÍLIA, Brazil — Brazilian President Jair Bolsonaro and former President Luiz Inácio Lula da Silva will face off in the second round of the country's presidential election on Oct. 30 after neither of them received a majority of votes on Sunday.
Da Silva was ahead of Bolsonaro by a 47.9-43.6 percent margin with 97.5 percent of electronic voting machines counted, according to Brazil's Supreme Electoral Tribunal.
Bolsonaro, a former Brazilian Army captain who is a member of the right-wing Liberal Party, represented Rio de Janeiro in the Brazilian Congress from 1991 until he took office in 2018.
Polls ahead of Sunday's election suggested Da Silva was poised to defeat Bolsonaro in the first round. Bolsonaro's efforts to discredit Brazil's electoral system increased concerns that violence could erupt in the country if Bolsonaro did not accept the results.
The incumbent president has faced sharp criticism because of his rhetoric against LGBTQ and intersex Brazilians, women, people of African and indigenous descent and other groups.
He has encouraged fathers to beat their sons if they think they are gay.
Bolsonaro during a 2019 press conference in the White House Rose Garden stressed his "respect of traditional family values." Bolsonaro has expressed his opposition to "gender ideology," supports legislation that would limit LGBTQ-specific curricula in Brazil's schools and condemned a 2019 Brazilian Supreme Court ruling that criminalized homophobia and transphobia.
A Brazilian Federal Police investigator in August called for prosecutors to charge Bolsonaro with incitement for spreading false information about COVID-19 after he said people who are vaccinated against the virus are at increased risk for AIDS. Activists and HIV/AIDS service providers with whom the Washington Blade spoke in March sharply criticized Bolsonaro's policies towards people with HIV/AIDS.
Da Silva, who was Brazil's president from 2003-2010, is a member of the country's leftist Workers' Party.
Sergio Moro, a judge who Bolsonaro later tapped as his government's Justice and Public Security Minister, in 2017 sentenced Da Silva to 9 1/2 years in prison after his conviction on money laundering and corruption charges that stemmed from Operation Car Wash.
The Brazilian Supreme Court in November 2019 ordered Da Silva's release.
Julian Rodrigues, who was the coordinator of the Workers' Party's National Working Group from 2006-2012, noted to the Blade during a previous interview that Da Silva in 2004 created the Health Ministry's "Brazil without Homophobia" campaign. Rodrigues also highlighted Da Silva created the Culture Ministry's Diversity Secretariat that, among other things, funded community centers and sought to make police officers and other law enforcement officials more friendly to LGBTQ and intersex people.
The Blade will update this story.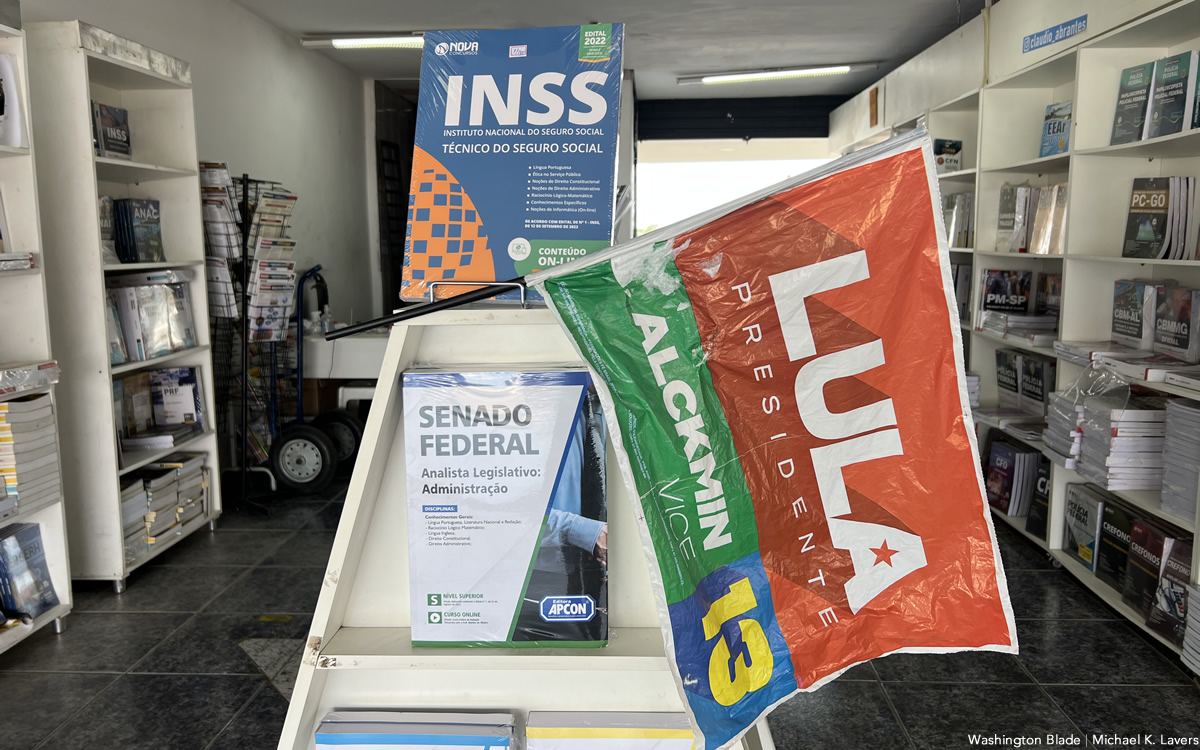 Survey shows 72% of Utah residents back same-sex marriage
Troy Williams, executive director of Equality Utah said he's not surprised to see that a majority of Utahns now support marriage equality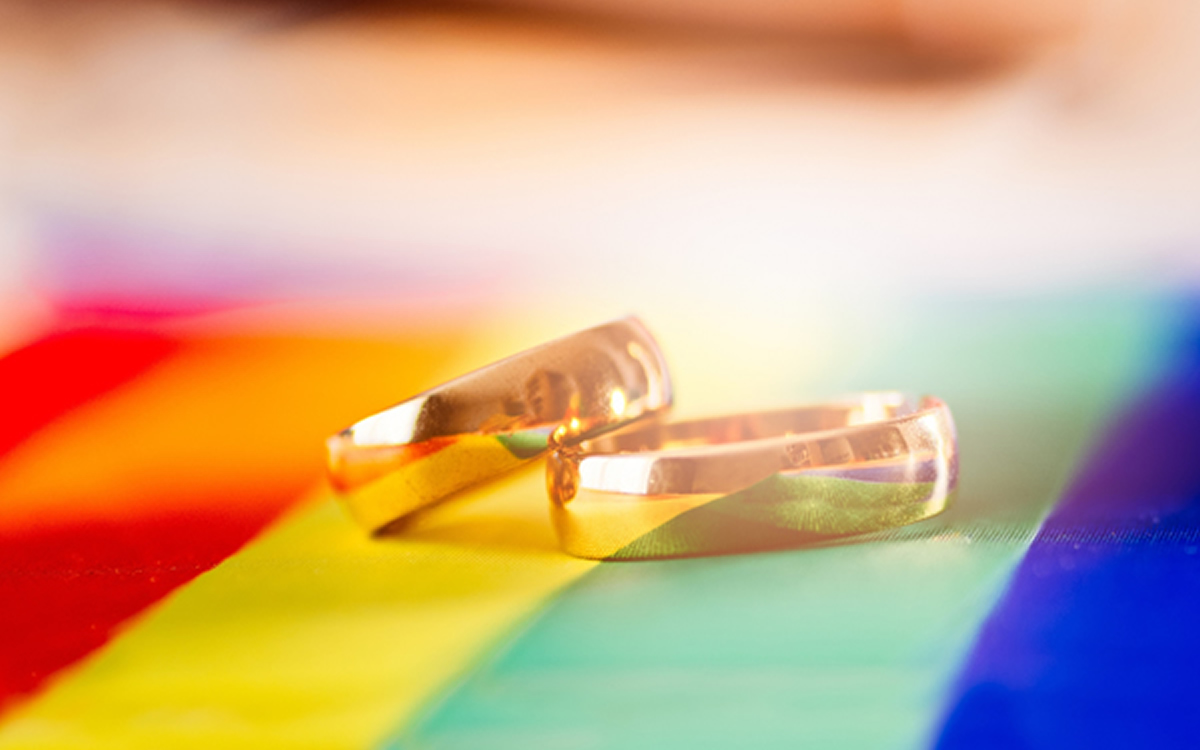 The results of a poll run by the Hinckley Institute of Politics and the Desert News found 72% of Utah's residents agree that marriages between same-sex couples should be recognized by law as valid, with the same rights as cis-gender marriages.
"For a state that less than 20 years ago passed laws and a constitutional amendment prohibiting same-sex marriage, there has been a seismic shift in opinion," said Jason Perry, director of the Hinckley Institute of Politics at the University of Utah.
The Deseret News/Hinckley Institute of Politics survey also found that 23% of those surveyed disagreed, while 5% expressed that they don't know.
The poll shows Utahns are aligned with the nation as a whole on the issue. A Gallup poll in May found 71% of Americans say they support legal same-sex marriage, a new high.
Troy Williams, executive director of Equality Utah, told the Desert News that he's not surprised to see that a majority of Utahns now support marriage equality.
"Utah is a pro-family state, and we recognize that families come in all shapes and sizes. When we see loving, committed couples joining in matrimony, our natural impulse is to support and encourage that love. This gives me great hope for the future," he said.
A new poll shows nearly three-fourths of Utahns support legal same-sex marriage. | By @dennisromboy #utpolhttps://t.co/DBJHHNgmnJ

— Deseret News (@Deseret) September 30, 2022