Lesbian judicial nominee sails through hearing
Yandle would be first out black lesbian confirmed under Obama admin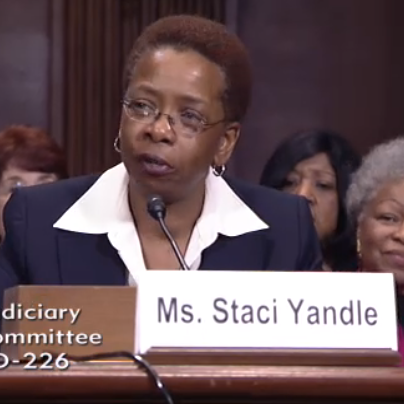 A lesbian judicial nominee to the federal bench sailed through her confirmation hearing on Wednesday, receiving only two questions that came from the U.S. senator who recommended her to the court.
Staci Michelle Yandle, whom President Obama nominated for a seat on the U.S. District Court for the Southern District of Illinois in January, testified before the Senate Judiciary Committee as part of a group of five judicial nominees. Sen. Amy Klobuchar (D-Minn.) presided over the hearing.
Sen. Richard Durbin (D-Ill.), who recommended the Yandle nomination, reflected on her work as an attorney representing "the little guy," saying that's what he found attractive about her career.
But Durbin asked if she agrees with a statement from U.S. Chief Justice John Roberts that if the U.S. Constitution says the little guy wins, he wins, but if the Constitution says the big guy wins, he wins.
"I think his statement is absolutely correct," Yandle replied. "And I think that's the proper role of a district court judge. It would be certainly what I would value as well. Based on my years of experience, as you mentioned, senator, trying cases on behalf of plaintiffs, it has given me actually a keen appreciation for the importance of impartiality and judicial integrity."
Durbin also asked her to comment on the Tenth Amendment, which affords powers not enumerated in the U.S. Constitution to the states. Yandle said she hasn't engaged in analysis of that amendment, but would defer to Supreme Court precedent on the matter.
According to a bio provided by the White House, Yandle has served as a solo practitioner in southern Illinois since 2007, where she focused her practice on civil litigation in federal and state court. She received a rating of "unanimously qualified" from the American Bar Association.
In her introductory remarks, Yandle recognized both her mother and sister, who were present with her in the hearing room, as well as her deceased father, Robert Yandle, whom she says continues to serve as an inspiration.
If approved by the Senate, Yandle would be the first openly lesbian black judicial nominee to receive confirmation during the Obama administration. She'd also be the first openly LGBT person to serve on the federal bench in Illinois.
But Yandle wouldn't be the first openly lesbian black person confirmed. That distinction belongs to Deborah Batts, who was confirmed to the federal court in New York during the Clinton administration.
Introducing Yandle prior to the questioning, Durbin noted the "historic" nature of her potential confirmation to the federal bench.
"In short, Staci Yandle's confirmation marks another important milestone in the journey toward equality of opportunity for all Americans," Durbin said.
HHS secretary meets with LGBTQ leaders, orgs
HRC, GLSEN, SAGE officials among attendees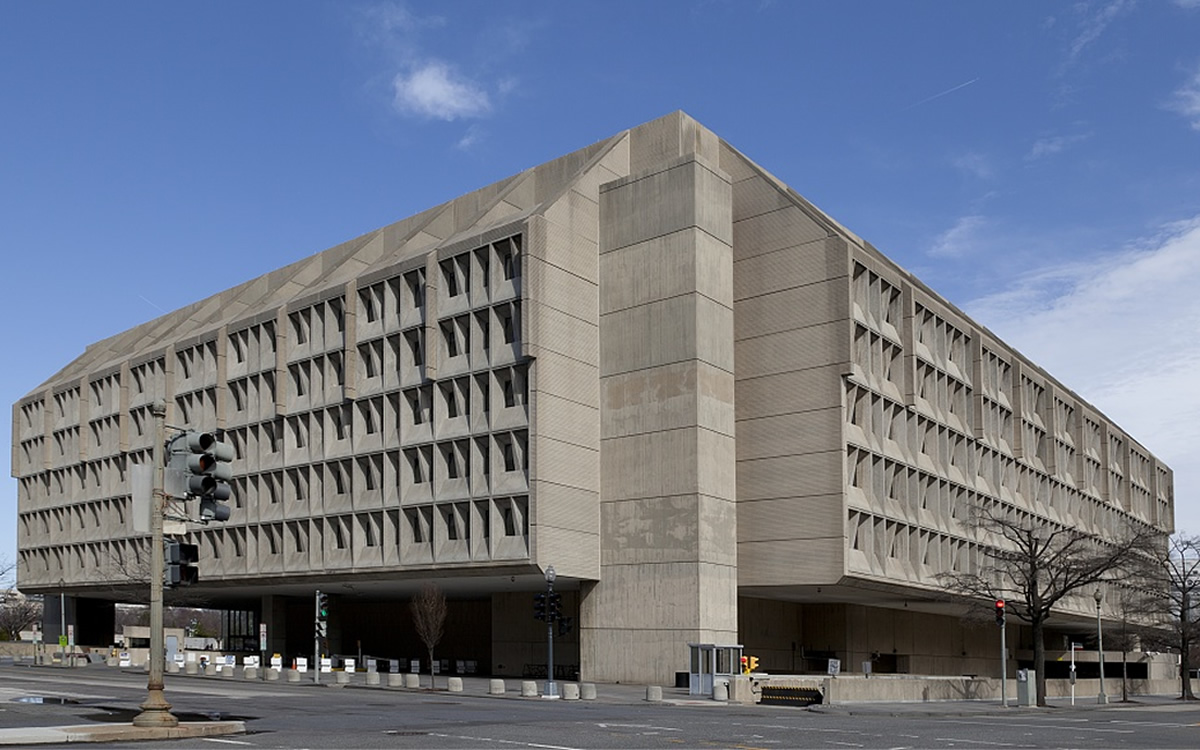 U.S. Department of Health and Human Services Secretary Xavier Becerra hosted LGBTQ leaders and organizations for a meeting on Monday featuring senior staff at the agency, "to build on the progress made in advancing health and human services equity for the community," according to a press release.
Specifically, HHS said, the discussion concerned efforts to "increase access to health care, secure non-discrimination protections, and increase access to behavioral health for the LGBTQI+ community."
Becerra highlighted actions including measures to improve Sexual Orientation and Gender Identity (SOGI) data collection to better identify disparities; investments in research to address health disparities; support for youth, including through issuance of the new ASPE brief with best practices for "the needs and well-being of LGBTQI+ young people in their programs and communities"; and regulations intended to protect against anti-LGBTQ discrimination.
In attendance on Monday according to HHS were:
Secretary Xavier Becerra, HHS
ADM Rachel Levine, Assistant Secretary for Health
Dr. Melanie Egorin, Assistant Secretary for Legislation
Melanie Fontes Rainer, Director, HHS Office for Civil Rights
Jess Smith, Acting Director, HHS Office of Intergovernmental and External Affairs
Michael Adams, CEO, SAGE USA
Carl Baloney Vice President for Public Affairs & Chief Policy Officer, AIDS United
Brian Bond, Executive Director, PFLAG
Kahlib Barton-Garcon, Chief Program Officer, True Colors United
Melanie Willingham-Jaggers, Executive Director, GLSEN
Casey Pick, Director of Law and Policy, The Trevor Project
Alex Sheldon, Interim Executive Director, GLMA
Kelley Robinson, President, Human Rights Campaign (HRC)
JoDee Winterhof, Senior Vice-President, Policy and Political Affairs, Human Rights Campaign
Moroccan advocacy groups criticize continued anti-LGBTQ crackdown
Consensual same-sex sexual relations remain criminalized in the country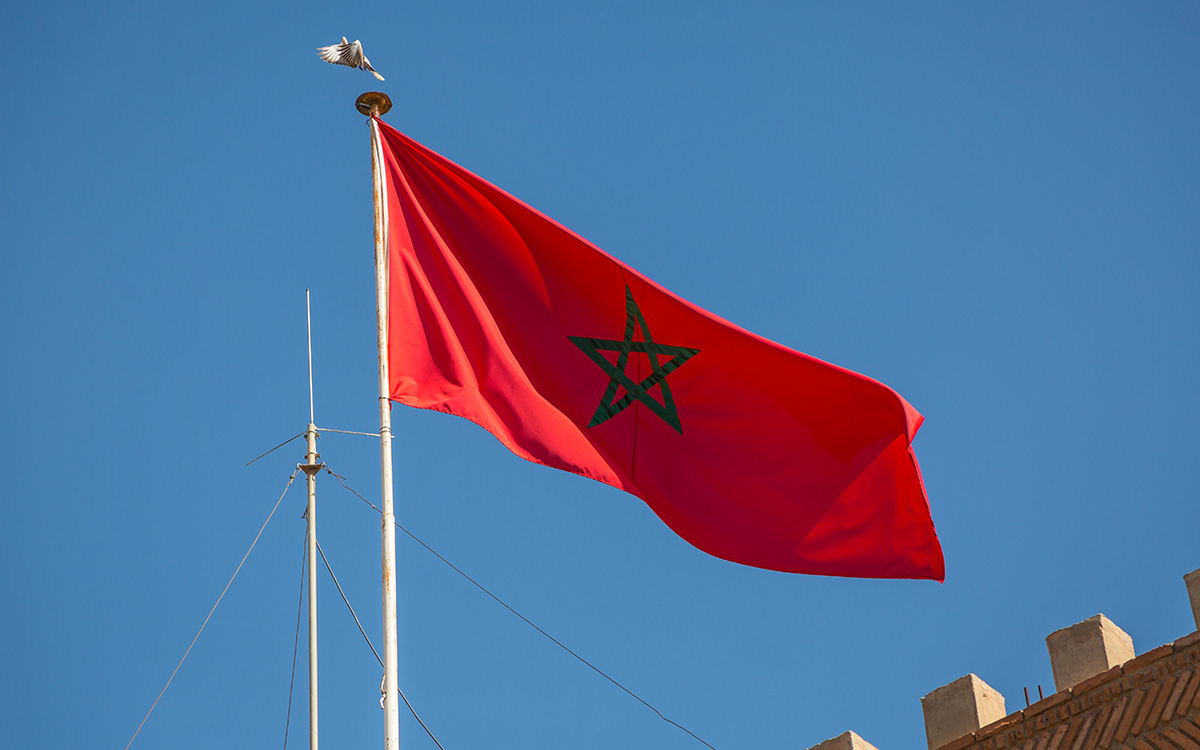 Moroccan advocacy groups have criticized continued attacks against the country's LGBTQ community.
A minor on Nov. 15 was sentenced to six months in prison for being gay and fined close to $200.
According to TALAY'AN NGO, the young boy from Ouarzazate endured a traumatizing assault and rape for more than three years at the hands of a "muezzin," an authority figure in a mosque. This "muezzin" was found guilty of indecent assault and rape of a minor and received an 8-year sentence. The court nevertheless sentenced the minor to prison time.
"While the 'muezzin' received an 8-year prison sentence for his actions spanning over three years, the minor's sentence is both alarming and unacceptable," said TALAY'AN NGO. "Already deeply traumatized by the violence he endured, he was sentenced to six months in prison and a fine of 20,000 dirhams (approximately $200) after being accused of being gay." 
TALAY'AN NGO also said the incident mirrors myriad challenges the country's LGBTQ community is facing.
"This incident isn't isolated, it mirrors the broader challenge of outdated laws in Morocco that criminalize the LGBT+ community," said the group. "That's why we strongly call for the immediate release of the minor survivor. It's a travesty of justice that a child, already traumatized by assault, faces further harm due to outdated laws."
Due to the country's deep cultural and religious beliefs, those who identify as LGBTQ or activists are often harassed and victimized.
Consensual same-sex sexual relations remain criminalized in Morocco. Those who are convicted of homosexuality face up to three years in prison and a fine. Activists also face stigma and repression, making it difficult for them to openly advocate on public platforms.
Lewd or unnatural acts with a person of the same sex is illegal under Article 489 of the Moroccan Penal Code. In addition, those who are in a same-sex relationship or are of sexual orientation that does not conform to the penal code can be punished from anything between six months to three years imprisonment and receive a fine ranging from $20-$200.
Nassawiyat, another Moroccan advocacy group, says, Article 489 should be repealed.
"The repeal of Article 489, which currently prevents the LGBTQ+ community from openly expressing their healthcare needs will foster an inclusive environment and allow the community full access to medical assistance," said the group. "Furthermore, anti-discrimination laws should be implemented that put in place legal recourse which safeguard and protect the LGBTQ+ community from discriminatory practices in Morocco. This proactive measure will send a strong message, discrimination based on sexual orientation or gender identity is not tolerated and must have appropriate legal consequences."
Nassawiyat also said comprehensive data collection initiatives should be implemented to better understand the conditions and challenges facing the LGBTQ community.
"By producing more detailed reports, policymakers and healthcare professionals can make informed decisions and formulate strategies that better meet the needs of the community," said Nassawiyat.
Justice Minister Abdellatif Ouahbi in August said he had grave concerns over the growing influence of gay people on society, arguing serious consequences may arise as a result of the LGBTQ community's continued presence. Ouahbi also argued those who identify as LGBTQ have more influence, which can even affect the economic well-being of the country.
Supreme Court upholds conversion therapy ban in Washington State
Kavanaugh, Alito, Thomas wanted to consider challenge to ban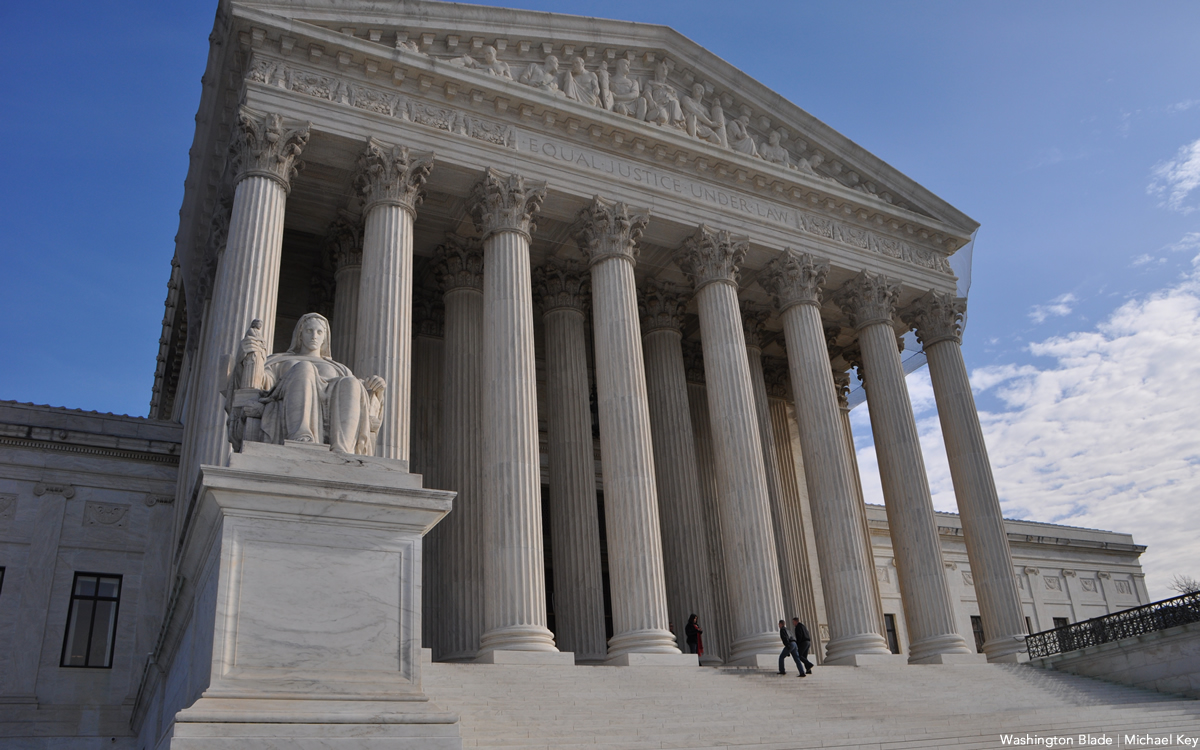 The U.S. Supreme Court on Monday allowed Washington State to continue enforcing its ban on conversion therapy for minors, another blow to the dangerous and discredited practice of endeavoring to change a patient's sexual orientation or gender identity.
With a 6-3 vote declining to hear a challenge brought by the anti-LGBTQ Alliance Defending Freedom, the Supreme Court allowed the U.S. Court of Appeals for the Ninth Circuit's decision protecting the law to remain in effect.
Conservative Justices Brett Kavanaugh, Samuel Alito, and Clarence Thomas voted to take up the case, with Thomas writing a five-page dissent in which he argued "licensed counselors cannot voice anything other than the state-approved opinion on minors with gender dysphoria without facing punishment."
"In recent years, 20 States and the District of Columbia have adopted laws prohibiting or restricting the practice of conversion therapy," Alito wrote in a brief dissent. "It is beyond dispute that these laws restrict speech, and all restrictions on speech merit careful scrutiny."
"This is a huge victory, albeit by the narrowest of margins given that three justices would have taken the case," Shannon Minter, legal director for the National Center for Lesbian Rights (NCLR), told the Blade in a statement reacting to Monday's decision.
"It is chilling that the dissents focused on transgender youth and appeared to endorse conversion therapy to prevent them from being who they are," he said, adding, "Now that we have been given this reprieve, we must do everything possible to educate the public about the terrible harms of conversion therapy for all LGBT youth, including those who are transgender."
NCLR represents one of the litigants in the case, Equal Rights Washington, which was involved in defending the law — which allows providers to discuss conversion therapy with patients younger than 18 or recommend that it be administered by a religious counselor, but prohibits licensed therapists from performing it.
Major scientific and medical groups as well as LGBTQ and other civil rights organizations support conversion therapy bans for minors, which have passed in 22 states and D.C. according to the Movement Advancement Project.
Judge Ronald M. Gould, writing for the three-judge panel of the 9th Circuit, argued in his decision on the case challenging Washington's ban that, "States do not lose the power to regulate the safety of medical treatments performed under the authority of a state license merely because those treatments are implemented through speech rather than through scalpel."
Gould noted that Brian Tingley, a family counselor and advocate for conversion therapy who challenged the law, was still able to communicate about conversion therapy, express his personal views on the subject to his patients, practice conversion therapy on adults, and refer minors to counselors not licensed by the state.
"For decades," wrote Washington state Attorney General Robert W. Ferguson in a brief, "this court has held that states can regulate conduct by licensed professionals, even if the regulations incidentally impact speech."
"Conversion therapy," he added, "puts minors at risk of serious, long-lasting harms, including increased risks of suicide and depression."
"The Supreme Court has allowed a lower court's ruling on Washington state's 'conversion therapy' ban to stand—a decision that should have been status-quo and not at all controversial," Cathryn Oakley, senior director of legal policy at the Human Rights Campaign, told the Blade in a statement.
"But given the recent decisions of this Court, today's ruling is an important victory as we fight to protect the rights and wellbeing of LGBTQ+ youth across the country," Oakley said. "Thank you to NCLR for fighting so tirelessly everyday to safeguard these hardfought rights."