Danger ahead?
Signorile on victory blindness, Aaron Schock and the path forward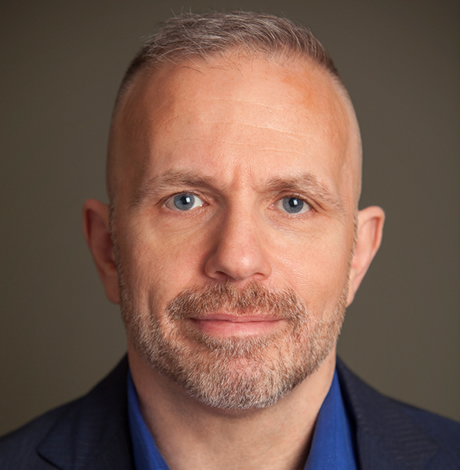 Michelangelo Signorile

'It's Not Over' book tour

Wednesday, April 22

Politics and Prose

5015 Connecticut Ave., N.W.

7 p.m.

free
With even anti-LGBT forces conceding a turning tide against them in the marriage wars, gay rights activists are in a place they like with same-sex marriage support polling higher than ever (only 33 percent oppose according to last month's NBC News/Wall Street Journal poll) and marriage equality in 37 states plus D.C.
But marriage, of course, isn't the only issue and radio host and author Michelangelo Signorile says the movement is in danger of succumbing to "victory blindness," a phenomenon wherein "we're overcome by the heady whirl of a narrative of victory, a kind of bedtime story that tells us we've reached the promised land, that can make everything else seem like a blur." In his new book "It's Not Over: Getting Beyond Tolerance, Defeating Homophobia & Winning True Equality," a wide-ranging book culled from years of activism and insight gleaned from his long-running eponymous show on Sirius XM radio, Signorile warns of potential dangers ahead.
Dubbed both "a wake-up call" and "a battle plan for the fights to come," Signorile, who'll be in Washington to promote it and sign copies at Politics & Prose next week, says there's much work to do. Though he makes a compelling case, we played devil's advocate with him by phone for an hour last week. His comments have been edited for length.
WASHINGTON BLADE: The book is so timely and full of up-to-the-minute developments. Aren't you concerned it will be outdated very quickly?
MICHELANGELO SIGNORILE: It's the nature of our entire communications industry that everything moves so quickly and books occupy a different place than they used to. They have to do something different. What had continued to strike me over the last few years is that although we kept having these victories, the facts on the ground weren't matching the celebrations and there was still a lot of discrimination. That was something that was remaining true regardless of what the latest victory was …. so it was really an issue of which examples to use. Some of the older ones, I just decided not to use. There were newer ones that would carry the basic idea through.
BLADE: In the last chapter you outline what you feel is the best way to proceed from here. Nobody has a crystal ball, but with the information you have, how likely do you feel that scenario is?
SIGNORILE: It's hard to know because if you had asked me 10 or 15 years ago, how soon we would have full marriage equality, I would have said 25 or 50 years, something like that, so I think it could happen a lot quicker but a lot of it really is related to how kids are taught about gender and sexual orientation, that really is key. … In terms of getting full civil rights, who knows when Democrats will have full control again. I almost see that as taking longer, maybe 10 years or more.
BLADE: You write about the dangers of "victory blindness." Do you see any parallels or mistakes at comparable points in the African-American civil rights movement or the women's movement that we can avoid? Do any of the rumblings that still bubble up in society on those issues stems from issues of victory blindness their respective leaders might have succumbed to at comparable points to where we are now?
SIGNORILE: Yeah, we've seen victory blindness with every group and every civil rights movement. There's a point where there's a major win and a lot of people become complacent and apathetic and pull back and it's really the worst time for that to happen because that's really when the opponents really begin to organize in a fierce way and take advantage of that apathy and we have certainly seen that with women's rights. If you go back to the '70s, … there was a real cultural shift and the sexual revolution and then people kind of thought it was over, we'd arrived. People don't anticipate the backlash, often in the form of a religious revival, which we saw in the '80s with the Christian evangelical revival, which has happened at various times all throughout history. … Now we're seeing the Voting Rights Act stripped away, another clear example where people don't anticipate the backlash. You can change the laws, but it doesn't change the attitudes and you can't just say it's over.
BLADE: But couldn't that be construed as an argument in favor of the incrementalist approach you argue against in the book? If you don't come in like such a barnstormer, wouldn't it stave off some of the fervor of the backlash?
SIGNORILE: I think you do have to come in like a barnstormer and demand full equality and then stick with it. The problem is people get a part of it and may even get much of it, but then don't stick with it for further change. Whether you do it incrementally or not, your enemies will still organize against you. I don't think you're taken seriously when you just ask for a little bit or crumbs and I don't think it really energizes and captivates your own people and the larger public when you do it that way. You have to really demand that full equality and whatever you get you get, but then you have to stick with it and keep fighting for it. … The lesson for a minority is that you're always going to be fighting. The roots of bigotry go very deep.
BLADE: So is it a mistake for groups like Freedom to Marry to say they'll close if the Supreme Court rules in our favor?
SIGNORILE: I think it depends how they're talking about it. Evan Wolfson has been very clear that the fight is far from over. … The bigger problems are the groups that only like to focus on winning and see it as a downer or not good fundraising to focus on losing. That's the real problem because then you look like you're not taking up a fight, like you're in denial. None of us can still figure out why HRC was silent through the entire period when Arkansas passed that law that rescinded all the civil rights ordinances. Yes, the local HRC chapter said a few things but we heard nothing at all from Chad Griffin, no national press release, nothing. I don't know what to conclude from that but it seems they gave up and thought, "Well, it's a loser." Then a couple weeks later, they were focused on the religious liberty law in that state which they were able to beat back. It just seems they were picking what they could win … but I don't think it does us any good when it looks like we're running away from battle. (HRC declined to comment.)
BLADE: You're gay and include some biographical passages in the book. Might it be more compelling to the moveable middle if there was somebody out there who was making these points who didn't have a proverbial dog in the fight? Is anyone doing that?
SIGNORILE: I don't really see this idea of more objectivity in journalism as something that really furthers discussion because you can't really claim to be objective but you can be fair and open and you can entertain the thinking of those who disagree with you. … There are people like Rush Limbaugh who have their own point of view and just shut everybody else out and then you have the New York Times that claims it's objective but that's really impossible because even what you omit from a story requires subjectivity. I would prefer outlets that say, "This is our opinion, but let's entertain their thoughts and see what they think." That's what I try to do on my show. I always try to talk to people who are oppositional. I may have arguments and it may get passionate, but I don't shut them out. Actually people who call my show who are on the opposite side are more likely to get on because I think we need to have a discussion.
BLADE: You never hear anybody arguing against our issues that it's not one step removed from some sort of religious argument. You never hear of an atheist arguing against gay rights but nobody really seems to point that out. Why?
SIGNORILE: I've made that point sometimes. Somebody always comes forth and mentions some obscure historical figure who was an atheist but was supposedly still anti-Semitic or anti-gay but I do believe whether someone is religious or not, the ideology all stems from religion. I don't think there's any natural aversion to homosexuality. What religion has done to modern society is really demonize homosexuality and in that sense it really is all religion-based. A lot of the media have a hard time having any kind of discussion about it without bringing some religion person on and I think they need to stop doing that because if that's your religious belief, that's the end of that but if you want to argue with two people coming at it from a scientific point of view, they can't seem to find anybody because it's all religion-based.
BLADE: Why don't we have more Republican allies? With Republican ideals of less regulation, freer trade, fewer embargoes, why doesn't some of that brand of thinking trickle down to more personal freedom on our issues?
SIGNORILE: There are some free market fiscal Republicans who are not anti-gay themselves and do not agree with those who want to ban marriage or throw gays out of a restaurant or whatever, but the short answer is that it's because the religious right still has such a stranglehold on the party it has to contend with so I still hold those other people accountable if they're still comfortable being in that party and still vote with those who have an anti-gay point of view. It becomes a bit more difficult for the party because they can't stomach any more blatant ugly homophobic language so they have to adapt the language a bit. It still slips out every now and then, like with women's issues when somebody says "legitimate rape" and it ruins everything again. But instead of trying to shun those people, they try to rephrase and rebrand those arguments so others will be more comfortable being in the party. Now they're going with the religious liberty argument hoping that will stick.
BLADE: You write about the spillover into pop culture and the ramifications of that. We have strong representation on hit shows like "Orange is the New Black" and "RuPaul's Drag Race." But invariably shows like "Duck Dynasty" and the Duggers' show "19 Kids and Counting" come along and go through the roof becoming a mega cultural phenomenon. Are we going to look back in 20 years and see them as cultural anachronisms a la "Amos 'n' Andy"? When attitudes are clearly changing in our favor, how do these kinds of shows get such traction?
SIGNORILE: These shows are a reflection of where the culture is and it's quite clear there are millions of people out there who connect with these shows. Don't forget that even though the people who run the industry might themselves be described as liberal, they know where the money is and where it isn't and where it isn't is in portraying LGBT people in a more realistic way. I think we'll look back on "Modern Family" and say, "OK, why did these people never have any real connection." There isn't any discernible sexual energy between them. It's been sanitized … to be more palatable to a mainstream audience in a way that won't scare them.
BLADE: You say Aaron Schock should have been grilled and investigated a lot harder on possibly being a closet case. Lots of people argued there was no smoking gun and that everybody was just speculating based on tired stereotypes like the way he dressed and decorated his office. Short of some gay sex tape leaking, which is highly unlikely, these kinds of things become very hard to prove and any discussions end up being based on innuendo and stereotype. Is that unfair? How acute or fair do you feel the public's overall gaydar is?
SIGNORILE: Well, what's been forgotten in all this is the Itay Hod story …
BLADE: Well that sounded really wobbly — a second-hand thing where he didn't even say for sure whom he was talking about.
SIGNORILE: He now has confirmed that's who he was talking about and so while yes, it's a second-hand source, it's not something based on how he dresses or looks, but a second-hand account based on a sexual interaction. All of these issues are troublesome because they're treated differently than they would be with any other story about a public figure. All of a sudden if it's a gay rumor, we have a much higher burden of proof than we have with anybody else. Why didn't anybody go investigate this? Why didn't anybody go to Iowa? Why didn't anybody go to Dupont Circle and start asking around? We have no problem going through Ted Cruz's records. Why was this treated differently?
BLADE: How do you know that didn't happen? Perhaps nothing was found.
SIGNORILE: I don't think it happened. I asked specifically if people were looking into it and it seemed reporters were just not interested. They saw it as some sort of prying. What's wrong with us talking about it? People go digging into Rand Paul's background and he was maybe using a bong in college or whatever. Nobody attacks them as invading his privacy but with Schock, it's a case of unless you have the proof, you can't even talk about it. We take tips from visual cues all the time. The whole story of his downfall came from a visual cue, the way he had his office decorated which looked like excess and like maybe he was spending public money. Nobody had any proof, but they started looking into it and they found that he was doing lots of things that were very lavish and getting them paid for in all kinds of creative ways. … On this issue, they treat it differently and it's not something they want to look into or talk about and I think what shows is that they're still very uncomfortable talking about the issue of homosexuality.
BLADE: Have we ever really dismantled the slippery slope argument against marriage? We tend to laugh it off and say we're not marrying our daughter or an animal, yet it still seems to play so well in the heartland and in the South. What's our best response to that and what does it mean for the poly-inclined among us?
SIGNORILE: I think it really is kind of a ludicrous argument because we've changed marriage probably a thousand times over the last several hundred years and we always change it in the way society comes to believe it should be changed, at least in a democratic society. We've shown before how it was unfair to women, unfair to children, that women should have more rights and rights to divorce as well to make it easier to get out of abusive marriages. Now we've made the argument of why gay people should be included. The polygamy argument was made a long time ago by the Mormons and it didn't take off and the Supreme Court didn't go with that. When they keep saying, it's going to lead to polygamy and all that, well, the Bible has that. That's what it was and you know, it just seems to me they keep grasping at straws every time they argue that. There is no movement of people in this country who want to marry animals, there's no organizing around that that has tried to capture the public imagination. They say, "Well, once the door is open …," but the door is always open on every institution for rational change and marriage has changed too. We've made it better.
BLADE: How did you feel about John Aravosis ending AMERICAblog?
SIGNORILE: I think it's a tough time for blogs as social media has become the real force. John was at the forefront of so much activism, particularly in the early years of blogging … in the way people now do on social media. I think he and others used that forum for activism in the best possible way you could at the time and I think the forum shifted and it has become more difficult to do that and to sustain it, so hats off to him for the work he did in those years. I'm glad he was able to transition.
BLADE: What would happen in our worst-case scenario? Say we get a Republican president elected to two terms who gets to appoint several Supreme Court justices who really bring out the guns. Do we have enough groundswell support to combat that in any substantive way and if so, what does that even look like? Would everything just get pushed back a generation or could some extreme scenario play out where the whole movement has to go underground?
SIGNORILE: It's so hard to tell and I think any of those things are possible. We talked about how I think the arguments made to the general public are weak, but what the general public thinks often doesn't matter because it becomes about who's on the court and who's lobbying and who's in Congress and where the money is. The majority of the public believes we should have tougher gun laws but we don't because of the NRA. And most people think Citizens United was a terrible decision and we could make the argument in the court of public opinion, but what most people don't realize is that we're likely going to get marriage equality because one man on the court (Justice Kennedy) thinks gay people should have some protection. He may now get another man on the court to agree with him, but he's thought that for a while. Not in the same way legal progressives have, but he's thought that. He's made terrible decisions on women's rights and terrible decisions about voting rights. It's all so precarious and arbitrary and that's what people don't get. They think there's some sort of natural thing going on, some sort of natural evolution toward justice that's happening but what we're dealing with is a Supreme Court that by the luck of the draw on this issues, has the five votes and may convert a sixth but we all know that could change at any time. If there's a Republican president to replace Justice Kennedy and more gay rights issues come up, who knows what could happen. I think a lot people aren't really thinking about how precarious this all really is.
Camp classic 'Mommie Dearest' turns 40
Digital re-issue offers fans new insights, John Waters commentary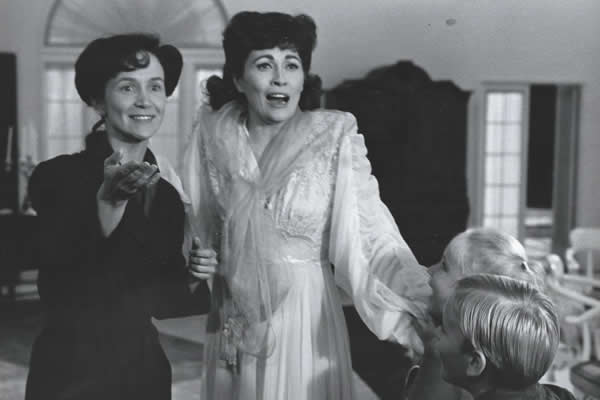 In a 2016 People magazine interview, Oscar-winning actress Faye Dunaway admitted to regretting her over-the-top portrayal of Joan Crawford in the 1981 movie "Mommie Dearest" (Paramount), newly reissued on Blu-ray and digital as part of the Paramount Presents series. Of the movie, based on the equally OTT memoir by Crawford's adopted daughter Christina, Dunaway said, "I should have known better, but sometimes you're vulnerable and you don't realize what you're getting into. It's unfortunate they felt they had to make that kind of movie. But you can't be ashamed of the work you've done."
"That kind of movie" pretty much tanked Dunaway's career after that. However, it also titillated and delighted countless fans upon its release and in the 40 years since. A multitude of lines have become iconic in the LGBTQ vernacular and classic scenes have become sources of endless entertainment. So, how good or bad is it?
From the minute the gloved hand of actress Joan Crawford (Dunaway) turns off her alarm at 4 a.m. and saunters into the bathroom to begin her morning routine, we know we're in for something out of the ordinary. Dressed to kill, she heads to the studio, reading scripts and autographing photos in the back of a limo, Crawford was nothing if not devoted to her craft and fans.
She was also devoted to cleanliness, an obsession that would become one of the contributing factors in her descent. In one iconic scene, she berates a housekeeper, "I'm not mad at you, I'm mad at the dirt."
A first-rate performer in all aspects, Crawford's annual Christmas gift-giving extravaganza at an orphanage stirs up her desire for motherhood. Unable to conceive, the twice-divorced actress discovers she is not a candidate for adoption, despite believing she can be a mother and a father, providing both a "wonderful and advantaged life." Her lawyer boyfriend Greg (Steve Forrest) pulls some strings and Crawford becomes mother to baby Christina.
It doesn't take long (OK, a few years) before the cracks start to show, beginning with a birthday party for Christina (Mara Hobel, in a thankless role), complete with a carousel, an organ grinder and monkey, and a new baby brother named Christopher. Signs of tension are present in Joan's interactions with Christina, including her bristling at her daughter's tone of voice. When Joan catches Christina mimicking her while seated at her mother's vanity, she flips out, butchering her hair.
Christina isn't the only object of Joan's aggression. Greg walks out on Joan after a disagreement, and she deals with it by cutting him out of every photo they took together. Studio head Mayer (Howard Da Silva) sends her packing, utilizing the creative differences excuse. This leads to the famous rose garden freak out (of "Tina, bring me the ax" fame). Shortly after winning the Oscar for "Mildred Pierce," Joan discovers a wire hanger in Christina's closet leading to the notorious "No wire hangers, ever!" beating scene.
Not even teenage Christina (Diana Scarwid), away at boarding school is safe from Joan's wrath. After Christina is caught getting intimate with a boy, Joan removes her from the school. Back at home, where a journalist is busy writing a story about Joan, Christina and her mother have a heated argument, resulting in the classic slap sequence and the delivery of the "I'm not one of your fans" lines.
Having almost killed Christina, Joan sends her off to convent school. After graduating, Christina returns home to discover that not only has her mother remarried – to soft drink king Al Steele (Harry Goz) – but she has put her home up for sale with plans to relocate to New York. Needless to say, the mother/daughter relationship never improves, which explains Christina's barbed-wire memoir.
Perhaps Dunaway, who worked with uneven director Frank Perry ("The Swimmer," "Diary of Mad Housewife," and "Play It As It Lays," and the bombs "Hello Again" and "Monsignor") in the past, should have known better. Regardless, "Mommie Dearest" went from shocking biopic to camp classic at light speed, and for that, we are forever grateful. Plus, with Halloween just around the corner, "Mommie Dearest" is a fab reminder of what a great (and terrifying) costume Joan Crawford can be.
In a 2015 interview with the Blade, actress Rutanya Alda, who played long-suffering maid Carol Ann in the film, talked about her surprise at first seeing the film.
"When the audience laughed, I was like, 'Oh my gosh,' I was kind of taken aback because I knew (producer) Frank Yablans and (director) Frank Perry's intention was to make this really serious drama and of course it turned into this kind of camp happening right from the get go," Alda said. "Even Paramount was caught off guard and they didn't know how to promote it because it became such an audience experience right away. … I was actually quite pleased because the audience really got into it. It was just amazing to me."
Alda added that Dunaway should have embraced the campy results of the final film.
"The audience of 'Mommie Dearest' is a great audience and I think they are disappointed that Faye has never embraced the film," Alda said. "If I were Faye Dunaway, I would have said, 'Look, I was great in the part, I did great things. OK, maybe I had an over-the-top performance, but it worked, didn't it?' … She's really deprived herself of a great audience of people who love the movie and it's a detriment to her. Look at all the joy she missed."
Blu-ray special features include commentary by drag legend Hedda Lettuce and filmmaker John Waters, "Filmmaker Focus" with Frank Perry biographer Justin Bozung, short features including "The Revival of Joan," "Life With Joan," and "Joan Lives On," as well as a photo gallery and the original theatrical trailer. Rating: B-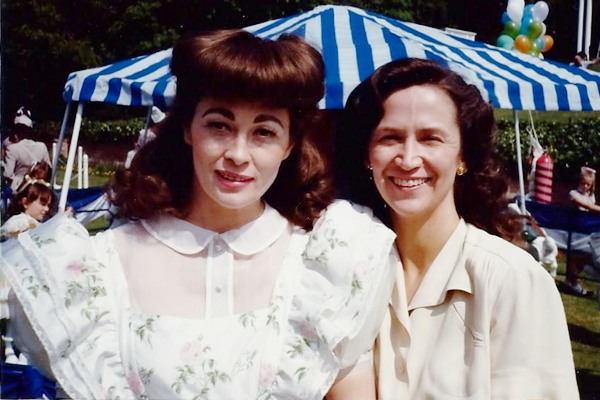 Stupid things not to do when you get old
Steven Petrow's new book on aging is funny yet poignant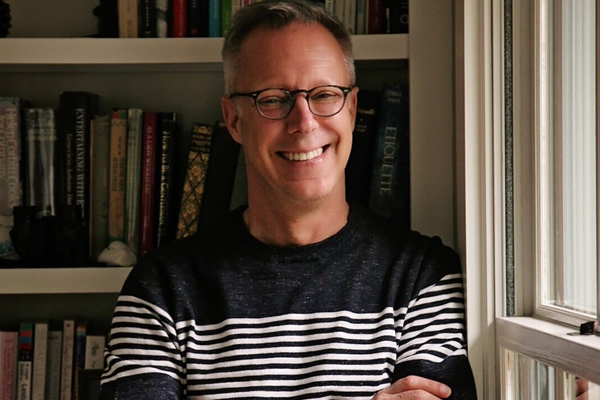 Diane Sawyer, the former ABC News anchor, gave award-winning journalist Steven Petrow some advice on what he could do to look younger. "Anchors don't get older, they just get blonder," she told him.
For many years, Petrow, who is gay, took Sawyer's wisdom to heart. He had his salt and pepper hair colored. This went well, until a new colorist offered to use a new "natural" coloring process that would remove a third of his gray hair. Petrow came away "a honey brash blonde" whose hair "screamed dye job."
This is one of the many funny, yet poignant, stories that Petrow with Roseann Foley Henry tells in "Stupid Things I Won't Do When I Get Old: A Highly Judgmental, Unapologetically Honest Accounting of All the Things Our Elders Are Doing Wrong."
Written by Petrow with Henry, "Stupid Things I Won't Do When I Get Old" is part memoir and part manifesto.
Few things are more fraught with fear, anxiety and ageism than knowing that, if we live long enough, we'll get old. Whether hetero or LGBTQ, no matter how much we love our parents, we don't want to become like our folks when we're elders.
Shortly after he turned 50, Petrow, who writes about aging, health, manners and civility, began to confront his ageist beliefs and vowed not to let aging limit or diminish his life.
As he reached the half-century mark and his parents "entered their sunset years," Petrow began to make a list of what he called "the stupid things I won't do when I get old."
The list, which kept growing longer and longer, "proved to be a highly judgmental, not-quite-mean-spirited-but-close accounting of everything I thought my parents were doing wrong," Petrow, now 64, writes in the book's introduction.
Petrow first wrote about his list in a popular New York Times essay "Things I'll Do Differently When I Get Old." "Stupid Things I Won't Do When I Get Old" grew out of the essay.
Petrow's list is, by turns, laugh-out-loud funny and incredibly moving.
He vows not to, as his Mom did, "forgo a walker because it wrecked my outfit."
In one chapter, he promises that, "I Won't Become a Miserable Malcontent, a Cranky Curmudgeon, or a Surly Sourpuss."
Yet, in other more serious chapters, Petrow says that "I Won't Lie to My Doctor Anymore (Because These Lies Can Kill)," "I Won't Burden My Family with Taking Care of Me" and "I Won't Forget to Plan My Own Funeral."
Petrow, a columnist for the Washington Post and USA Today as well as a regular New York Times contributor, talked with the Blade by phone and email.
Petrow, whose previous books include "Steven Petrow's Complete Gay & Lesbian Manners," "The Lost Hamptons" and "When Someone You Know has AIDS" (3rd edition), grew up in New York City.
In 1978, Petrow graduated from Duke University with a bachelor's degree in history. He graduated from the University of California, Berkeley with a master's in history in 1982.
A former president of NLGJA (the Association of LGBTQ Journalists), Petrow lives in Hillsborough, N.C. His 2019 Ted Talk, "3 Ways to Practice Civility" has been viewed nearly two million times.
Petrow was born with journalism in his DNA. His father, journalist Richard Petrow, taught journalism for decades at New York University.
"My Dad was a great teacher," Petrow said, "He traveled – got to meet people. I wanted to do what he did."
In 1984, Petrow was diagnosed with testicular cancer. This experience is one reason why Petrow became a health care journalist. "I wanted to focus on health and medicine to teach people how to negotiate the health care system," he said.
Negative buzz about aging is everywhere in the culture from magazine ads to birthday cards. "We start to become invisible when we're in our 50s," Petrow said, "this may be even more true – ageism may come earlier for gay men, and separately, more true, for women."
"Old age ain't no place for sissies," Petrow added, quoting Bette Davis.
Research shows that the damage inflicted by ageism is real, Petrow said.
When we associate getting older with negative stereotypes about aging, our lives are shortened. "This ageism is as bad as smoking," he said, "it takes seven years off our lives."
It can be hard for people to find support and friends when they get old. But finding support is often more difficult for many in the queer community. There is more isolation among queer people as they age, Petrow said. "Many in their 60s lost their circle of friends during the height of the AIDS epidemic."
Petrow seeks out multigenerational friendships. "I'm open to different perspectives," he said, "I've learned so much from younger people."
Petrow thinks outside the box of generational labels (boomers, millennials, etc.). He identifies as a "perennial."
"Perennials are curious, engaged, passionate, and compassionate," he said, "Millennials can be perennials. Boomers can be perennials. Anyone can choose to be a perennial."
Petrow, who is often referred to as "Mr. Manners," became interested in manners on a blind date in the 1990s. He and his date ended up as good friends. Through this connection, a book editor asked Petrow to do a book on gay manners.
"I've always been a bit like the weird person who's fascinated with collecting and reading about arcane rules," Petrow said. Wisdom can be found in etiquette books from decades ago, Petrow said. One of his favorite finds was in the first edition of a 1922 etiquette book by Emily Post. Just as we should think before we tweet, "It cautions people," Petrow said, "not to write love letters that could end up on the front page of the newspaper."
Generally, manners are the same for LGBTQ and hetero people. But there are some etiquette issues that apply specifically to queer people.
For example, what is the etiquette around revealing that someone you know – a family member, friend or co-worker is LGBTQ? "This is for an individual to do for themselves," Petrow said, "not for any of us to do for another."
Civility and manners are important to all of us in the COVID era, he reminds us.
"Throughout the pandemic I've been talking about, 'we, not me,' which is about thinking about others before self," Petrow said, "And that's really the only way we will get out of this."
Schock treatment: an interview with Gina Schock of the Go-Go's
Drummer on her new book and upcoming Hall of Fame induction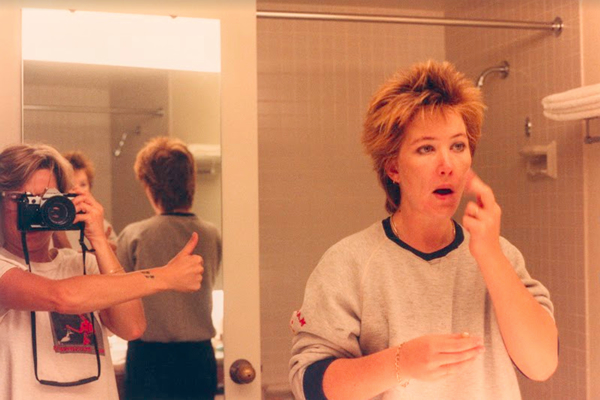 Too much of the Go-Go's is never enough. In the 40 years since the all-female punk band burst on the scene with its unforgettable debut album "Beauty and the Beat" to some of the band members' solo careers that followed its break-up to its ongoing reunion and the eye-opening 2020 documentary about the band, we just can't get our fill.
But wait, there's more! Gina Schock, the Go-Go's legendary drummer (she's got the beat!), has just published a sensational coffee-table book, "Made In Hollywood: All Access with the Go-Go's" (Black Dog & Leventhal Publishers, 2021) that features photos from Schock's own stock, as well as her own personal recollections of her life in music. She made time for an interview before the publication of the book as well as the Go-Go's long-awaited induction into the Rock and Roll Hall of Fame later this month.
GREGG SHAPIRO/WASHINGTON BLADE: I'd like to begin by congratulating you, as well as the rest of the Go-Go's, on your upcoming induction into the Rock and Roll Hall of Fame. How do you feel about it?
GINA SCHOCK: It took so long for this to happen, and at first we were sort of like, "Hell's bells! We don't even care anymore." Every year, we'd think "Maybe it's gonna happen next year," and it just wasn't happening. Then it happens! We were all dumbfounded. We couldn't really believe that we were nominated and then we got inducted! Everybody was pleasantly surprised. This is kind of great, kind of neat. I'm really happy about this now [laugh].
BLADE: At the same time, your memoir "Made in Hollywood: All Access with the Go-Go's," is being released. What did the experience of writing such a book mean to you?
SCHOCK: Actually, Gregg, it's not a memoir. Kathy (Valentine) wrote a memoir. Mine is actually a book of photography.
BLADE: Right, but you also tell your story in the book.
SCHOCK: There's a lot of writing in it, too. But I basically put this together because I had tons and tons of photographs. I've been moving them all over. Putting them in the closet here, under the bed there. I was like, "I have to do something with this. All these years of taking photos of the band." Of course, everybody in the band was like. "Gina, you really need to put a photo book together!" I finally found the right guy to do it with and he helped me get it together, organize it, and help me work on the book. I couldn't believe that along with the list of my credits will be photographer and author. It's kind of mind-blowing. Things that you don't think you're capable of, and then when you have an opportunity to do something and maybe make a difference…certainly for The Go-Go's. This needed to be out there. This is way long overdue; a book of photos with all of us. Photos that I've had that people have never seen. Also, you're getting these photos from a band member's perspective. With writing from one of the band members about what was going on during that period of time.
BLADE: I'm sure that looking at the pictures brought back lots of memories, but were you also a journal or diary keeper?
SCHOCK: Check this out! I don't have a journal, but since 1978, Gregg, I have been keeping daily planners every single year. I've written down things that were going on during that time period. Not big, long stories, but this happened today, that happened yesterday, next week we're going to be doing this. I used that as my reference. It was invaluable in the process. I now need to make room for them in the closet. I've got them all in drawers in cabinets in my office. It's like, "OK, there's no more room here [laughs]!" They were invaluable, like I said, in putting this together. What exact date did this happen? What was going on in November of '83? It was important to have.
BLADE: Do you see the book as an extension of Alison Ellwood's 2020 Go-Go's documentary?
SCHOCK: No, but I'll tell you that 99% of the photos in Alison's documentary are mine.
It's not an extension of that. This book has been in the works for decades. I just needed to find the right person to help me get it together. But when Alison was interviewing, I'd show her a photo and she would say, "Gina, can we come back and get some of these photos for the documentary?" I was like, "Of course, you can!" The majority of what you saw are my photos.
BLADE: The book is full of marvelous personal history details, such as performing with the late Edith Massey, known to many from her performances in some of John Waters' movies. What do you think Edie would think of the book?
SCHOCK: She would be, [imitating Massey] "Oh, Gina, I'm so happy about your book! Finally, it's about time!" Bless her heart and soul. I was doing an interview yesterday and I said, "If it wasn't for Edie, I don't know if The Go-Go's would exist. Certainly not in the way that they have for the last more than 40 years. Things happen in a magical way, how it all comes together. No one really knows why somebody meets someone on that particular day at that particular time, and then something comes out of that that you can't believe. Edie gave me the opportunity to come out to LA and San Francisco and New York and actually play in clubs. We got to play at Max's Kansas City and CBGB's; what a thrill that was. Then to come to LA and do three nights of the Nuart Theater and then play The Warfield up in San Francisco. That was the first time I'd ever been on a plane! After doing that with Edie, the minute I got back to Baltimore I realized it was time to make a move. It gave me the courage to believe that I could go back to any one of these places and I'm going to do something! By the way, Edie was such a lovely person. A sweetheart.
BLADE: Another scoop for the readers that I loved was the part about the Go-Go's performing with ska in the early 1980s, leading to the collaboration with Terry Hall on the song "Our Lips are Sealed," which was a much bigger hit for the Go-Go's than for Terry's band Fun Boy Three. Do you know how he felt about that?
SCHOCK: I have no idea how he felt, but I'm sure he was happy because all Terry Hall was hearing was "ka-ching, ka-ching, ka-ching [laughs]." I think Terry was quite happy about that. I would be. When Jane brought in the song, she was scared to death to play it for us because it was basically like a love letter that she readjusted a little bit lyrically and put some chords and a melody to. She played it for us, and we were like, "Jane, this song's great!"
BLADE: We are all saddened by the recent passing of Charlie Watts, drummer for the Rolling Stones. In your book, you wrote about the Go-Go's opening for The Rolling Stones. Can you please say a few words about what Charlie meant to you as a fellow drummer?
SCHOCK: There were two drummers that were my heroes growing up. That was Charlie Watts and John Bonham (of Led Zeppelin). Those two guys are part of the reason I started and kept playing drums. To think that many years later I actually got to meet my hero and talk to him. I got to sit on his drum kit! I talked to his drum tech!
That was one of the biggest thrills of my life. Then to be able to just open for the Stones, I mean, God! Wow, what a thrill! He was, of course, a gentleman. Very quiet kind of guy; soft-spoken. A lovely guy; very personable, very sweet. I didn't have a lot of time to talk to him, but when I did my heart was pounding. I couldn't believe it. Meeting David Bowie was the same sort of thing. You have such adoration for these people. The impact they have on your life in many ways, not just musically.
BLADE: You put some personal thoughts and experiences in the book, including your open-heart surgery to correct an atrial septal defect, yours and the band's encounters with drugs and recovery, the break-up of the band and issues with songwriting revenue. Was it painful or freeing to revisit these subjects?
SCHOCK: It was a little bit of both. It brought up some really heavy things that went down. But all those things have been ironed out and taken care of. Everything is good now and it has been for many years. The songwriting splits were a big part of why the band broke up. It seemed very unfair to me. I have to tell the truth [laughs]. I have to be honest with the people that I'm working with. They are my family, and nobody can hurt you worse than somebody in your family. I think I explained it all in the book the best that I can.
BLADE: Following the original break-up of the Go-Go's, you formed the band House of Schock with Vance DeGeneres, brother of Ellen DeGeneres. What are the chances that, aside from the Smothers Brothers, two funny people would come from the same womb?
SCHOCK: Yeah, right [laughs]? It's crazy, right? Vance was fresh out of New Orleans and I don't know how I met him; (through) a friend of a friend or something. We hit it off right away. I don't like to do anything by myself, Gregg. I always want a partner in crime. I like a team! That's why I always want to be in a band. I never want to be a solo anything. I like being in a band. I like having other people to bounce ideas off of. I'm not the greatest at anything, but I'm pretty good when you put me with somebody else who's talented as well. Vance and I worked great together. Ellen had just come to town and she was just starting out in the comedy clubs. We'd meet and have dinner. She'd ask me lots of questions about who I thought was a good agent to see. It was very sweet to watch everything happen for her. One of the funniest things, I told this to somebody the other day, I'll never forget this. Ellen said to me, "Gina, do you think if I make a lot of money one day, would you sell me your house [laughs]?" I don't remember what I said, but I'll never forget her asking me that. Because Ellen could buy a city block!
BLADE: In 2018, the Go-Go's went to Broadway with the musical Head Over Heels, featuring the band's music. What was that experience like for you?
SCHOCK: That was another unbelievable moment being in the Go-Go's. To think that this punk band, so many years later, has a musical on Broadway is absurd. But it happened! It's another crazy thing that just happened! There's a lot of work involved, don't get me wrong, and years and years of being in this band and working our butts off to achieve the status that we have in the industry. But it was still an incredible thrill. To meet all the Broadway actors and all, my God, those people can really sing and act! I was never a big fan of Broadway, but I am now. I was knocked out! They're so fucking talented. It's such a thrill to watch them interpreting our songs woven into this 17th-century short story.
BLADE: Recently, Belinda's son (James) Duke (Mason), posted a happy birthday message to you on social media in which he referred to you as his "Auntie."
SCHOCK: Yes! I love Dukie! I watched that little boy grow up. I just adore him. I will always be in his life. He's very precious to me.
BLADE: When Duke came out, Belinda became a very outspoken advocate for the community. Would you mind saying a few words about your connection to the LGBTQ+ community?
SCHOCK: I don't know what my relationship really is. All I know is that I'm who I am. I'm a musician and I will fight for anything or anybody that has had a difficult time in society. Just live your life. Society creates its own do's and don'ts and rights and wrongs for people, which is just a load of crap to me. Everyone should be allowed to be who they are, and love who they want to love, and marry who they want to marry. Love is love; it has no gender. It's the most important thing we can give to one another. It's what this world needs now more than ever. Never think for a second you haven't got the right to love whomever you fall for because love is always right. It is a human right!