Vegans unite for D.C. VegFest
Gays prominent in meatless circles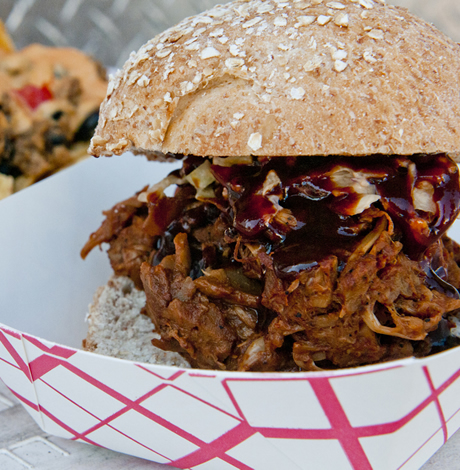 It can sometimes be pretty tough to go meatless here in the DMV.
Vegetarians are accustomed to cobbling together meals out of the side dishes on restaurant menus (who doesn't want a meal of mashed potatoes, sautéed spinach, and, uh, french fries?), and vegans, well, they get the house salad.
Luckily, a few restaurants have stepped up to the plate, like Equinox, which has been experimenting with plant-based fine dining for several years, including a wildly popular vegan brunch, and 2941 Restaurant in Falls Church just debuted its eight-course vegetarian tasting menu; vegans across the area are also breathlessly following the Indigogo campaign to raise funding for a new vegan diner concept, slated to open on H St., N.E., by Sticky Fingers Bakery owner Doron Petersen.
In the meantime, there's D.C. VegFest, a day-long celebration of all things meatless at Yards Park on Saturday, Oct. 3, which will bring 15,000 of both the faithful and the curious together to sample everything from nutmilk cheese to jackfruit barbecue. For a vegan like Shawn Byers, D.C. VegFest is an eagerly anticipated event each year.
"I love not having to ask, 'What does this have in it?,'" says Byers. He knows the festival is one of the few places where he doesn't have to worry about eggs or dairy products sneaking into the ingredient list.
When Byers and husband Mike O'Sullivan agreed to take on a friend's 30-day vegan challenge back in 2012, they had no idea that they would keep up with the dietary change, but have embraced it wholeheartedly, experimenting with a wide variety of dairy-free recipes at home. They see D.C. VegFest as a place where they can explore new products, food trucks and restaurants, especially, as Byers says, "The vegan versions of foods you would think you could never have again," such as cream-filled cannoli and fried "chicken" sliders.
But for some people, like this year's D.C. VegFest emcee, Jane Velez-Mitchell, an animal rights activist and journalist, the event is about much more than food. Citing heart disease, climate change and global hunger as issues all variously connected to the meat industry, Velez-Mitchell says, "Attending VegFest is the most important thing anyone can do because meat production is the most destructive industry in our world today."
To take it a step further, she also sees animal rights as an issue that should resonate with the LGBT community.
"As a lesbian and an animal activist, I see tremendous commonalities between the struggle for LGBTQ rights and the struggle for animal rights," she says. "Until recent times, the grievances of gay Americans were ignored or treated with contempt by mainstream media, the courts and society at large. We, in the gay community, know what it's like to have our suffering trivialized and mocked."
Indeed, unlike most food festivals, D.C. VegFest is deeply intertwined with a variety of political, ethical and social issues, including animal rights, health care and the environment, so the more than 100 exhibitors and sponsors will include the Vegetarian Resource Group, Pig Placement Network, Vegan Muscle & Fitness, and Herbivore Clothing, just to name a few. For non-vegetarians, Velez-Mitchell sees an event like D.C. VegFest to be a mind-opening experience, saying, "Millions of vegans, like myself, are living proof that you don't need meat, dairy, leather or fur to survive and flourish. Kindness is joyous."
D.C. VegFest 2015 takes place on Saturday, Oct. 3 from 11 a.m. to 6 p.m. at Yards Park, corner of N and 1st streets, S.E. The dog-friendly event is free and open to the public; the first 1,000 attendees get a free 2015 commemorative D.C. VegFest tote bag loaded with vegetarian-friendly products and coupons. Highlights include a vegetarian cooking demonstration by the owners of Philadelphia's renowned Vedge Restaurant; presentations by Gene Baur of Farm Sanctuary and ultra-endurance athlete Rich Roll; over 20 food vendors, including Vegan Treats, Woodlands Vegan Bistro, Equinox Restaurant, Vegetable Garden, Ape Man Foods, and Better Batch Vegan Goodies; and a beer garden sponsored by Busboys & Poets. More information is available at dcvegfest.com.
Kristen Hartke is a DC-based food writer and editor; follow her kitchen adventures on Twitter: @khartke.
As You Are Bar offers a place to belong
Bar-coffeeshop-danceboutique to open brick-and-mortar soon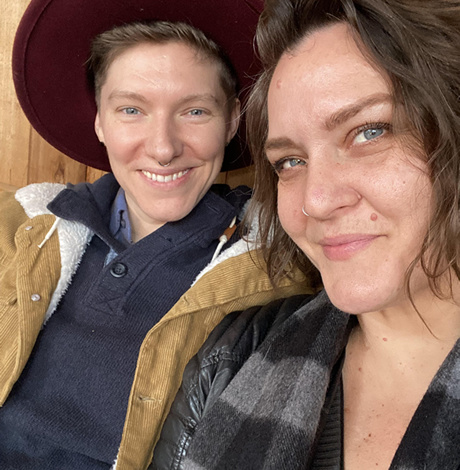 Vodka soda, pinot grigio, light beer, ginger ale, or all of the above: whatever your tribe, As You Are Bar recognizes your flavor.
Currently virtual and soon physical, As You Are (AYA) Bar is the new joint venture from bar industry veterans Jo McDaniel and Rachel Pike, partners and both queer women.
Launched earlier this year, AYA is "a virtual queer space with a priority of safety and inclusion," says McDaniel.
McDaniel, who has been recognized by the Washington Blade in the past for her cocktail crafting skills, began her career at now-closed gay bar Apex, and later as a bartender at Phase 1, Phase 1 Dupont, Freddie's Beach Bar, and Cobalt.
McDaniel went on to open and then manage A League of Her Own (ALOHO), located aside Pitcher's in Adams Morgan. For her part, Pike started in the industry in security at Nellie's, and was also on hand to open ALOHO. She moved up to lead security and bartender at ALOHO.
At ALOHO, the duo teamed up to make it "as safe a space as possible," says McDaniel. But, as for the entire industry, the pandemic threw a wrench in their in-person abilities to do so.
When the pandemic hit, "we realized it was time to do more," she says. "Humans are made to connect, and we couldn't support them well at a brick-and-mortar-space. Thus, AYA bar was born."
Having left ALOHO to expand their dream bar model, AYA allowed them to entirely rethink the bar space. At times, they admit, "the 21-35 crowd can dominate nightlife. The goal is to pull away from that," McDaniel says. In addition, Pike notes that "pandemic, and the time off, opened many people's eyes to so many injustices, inequities and racism in our world." They want to address those concerns at AYA by accepting every part of the queer rainbow.
Right now, AYA is creating that welcoming space virtually. One popular event on the AYA website is Click in with Coach, a Zoom-based happy hour hangout. It's a place to have bar talk without the physical bar. McDaniel hosts Hey Jo, an Instagram live interview show where McDaniel speaks with a guest from the community to discuss queer spaces, ways to support community causes, and lessons over the years and from this time in a pandemic. Other events include a YouTube virtual dance party hosted by DJ MIM (a popular queer DJ) and Our Side of the Bar, at which McDaniel and Rach take the hot seat and dish what life is like on the other side of the bar.
Regardless of location, McDaniel stresses that the team wants "to expand our reach and center marginalized communities within this larger community: Black, brown, and indigenous people of color (BBIPoC), queer youth, and queer elders."
The two are actively searching for a physical location, and hope to have more news on its opening by the summer.
Their goal is to make AYA a daytime-to-nighttime café-cum-danceboutique. In the morning and afternoons, it will serve as a coffeeshop for families and youth, and welcome after-schoolers. In the evening, a part of the space will dim the lights and turn up the tunes, allowing the bar to transform into an accessible, everyone-welcome bar. They hope to include the 18+ crowd on certain nights, too. The café section will likely stay open for those looking for a quieter nook at night.
"Because we identify under the queer umbrella," says McDaniel, "our passion to provide safety to this community courses through us in everything we do. Because we're white, we believe we have a responsibility to BBIPoC to center the needs and voices of marginalized people. We were both also young queer people at one point looking for a place to belong, come as we were, and feel safe. Everyone deserves a space that is theirs. A space they can be who they are and know they will be respected, protected, and nurtured. As You Are is for anyone that couldn't find that place elsewhere."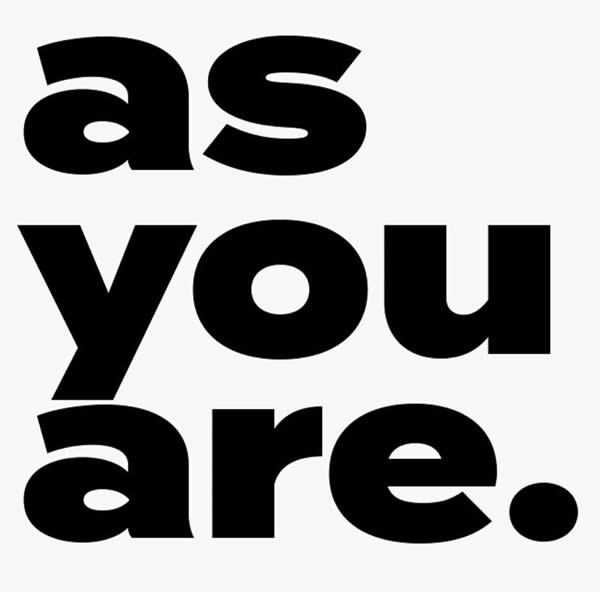 Gin & Tonic Festival to benefit restaurants, workers
ThinkFoodGroup celebrates Spain's favorite cocktail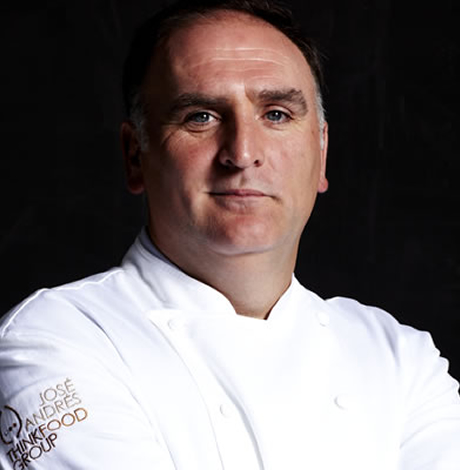 José Andrés' ThinkFoodGroup celebrates Spain's favorite cocktail with its annual Gin & Tonic Festival April 9-29 at all Jaleo restaurant locations in the D.C. area.
The Botanist Gin will donate $5 of every Botanist Gin and Tonic sold during the festival to the Independent Restaurant Coalition. Donations will be doubled to $10 on International Gin and Tonic Day on April 9.
The Independent Restaurant Coalition is a grassroots movement formed by chefs and independent restaurant owners across the country to protect the independent restaurants and their workers impacted by the ongoing pandemic.
For more information, visit ThinkFoodGroup on Facebook.
Paraiso Taqueria is a riotous rainbow of a restaurant
'A vibrant atmosphere where all your senses get stimulated'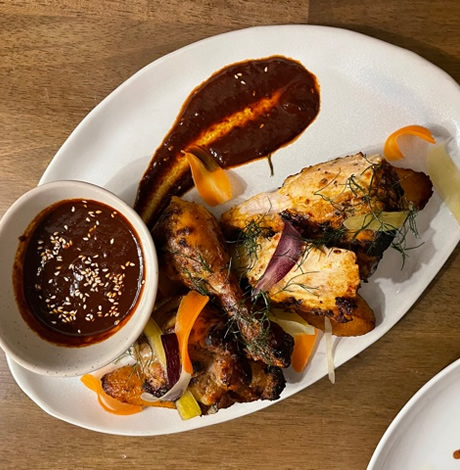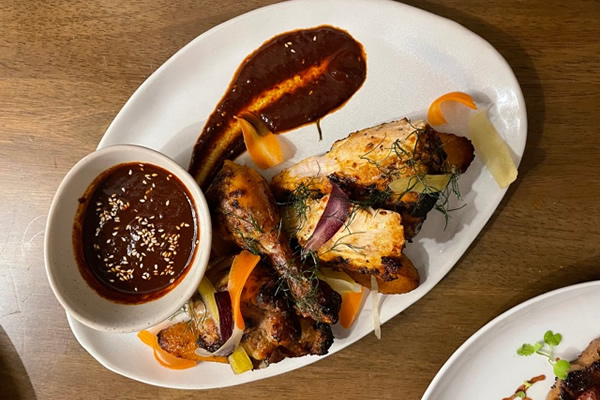 Green tortillas, pink mole, and blood-orange margaritas: the new Paraiso Taqueria in Capitol Hill is a riotous rainbow of a restaurant.
Launched last December, Paraiso Taqueria is just coming into its stride, as the city government relaxes dining restrictions, chef Geovany Beltran expands the menu, and the restaurant debuts a funky coffeeshop.
Beltran, a native of Mexico, has seized the opportunity in his first starring chef role at a restaurant, having previously worked at Jinya Ramen Bar, among other area eateries.
"Growing up in a mezcalero family in Guerrero, Mexico and being a D.C. local for many years, my dream has been to share those recipes and memories here in Capitol Hill," he says.
Unlike other recent taqueria openings, this one takes inspiration from both street food and home kitchens, as well as international influences. But Mexico is front and center. According to the restaurant's Brand Director Tahmina Ghaffer, "we source our heirloom masa [corn flour] from Oaxaca, Mexico. This flour used for tortillas has been nixtamalized, or treated with slaked lime to remove the hulls, soften it, and improve the digestibility of its nutrients," she says.
About those tortillas: Beltran livens up the Insta factor by mixing batches of masa with beet or cilantro, resulting in brilliant pink or green colors, in addition to the traditional yellow. Siting on those tortillas are a bevy of taco options, from traditional al pastor (with braised pork, pineapple, and cilantro) to a creative salmon crudo (with chamoy honey sauce, pickled onions, and mango). There is also an eggplant taco with tomatillo jam for vegetarians. All salsas that accompany the tacos are made in-house.
For bigger plates, look to the adobo lamb, served aside red and green salsas, escabeche, and tricolor tortillas, as a kind of DIY table side taco party. Another creative dish is an elegant cauliflower burrito, painted with a pink mole fragrant with beets, thyme, pine nuts, almonds, and pink peppercorns, and then elegantly drizzled with in a white chocolate sauce.
Beltran also takes cues from the sea, serving ceviche and coconut-curried mussels that would be right at home in an Indian restaurant.
On the sweet side, pastry chef Blenda Navarette crafts desserts like a tres leches topped by mango gelee and a chocolate flan; a pan dulce is in the works.
The drink list, Ghaffer notes, is heavily focused on an extensive collection of mezcal and tequila. Bar manager Jose Diaz aims to "tell the myths, legends, and stories of Mexico through drinks."
The Oaxacan Old Fashioned is inspired by the classic cocktail, but Diaz uses mezcal and agave. The El Chamongo marries tequila with mango, lime, chamoy, and the popular Tajin spice mix for a spicy-salty kick.
Paraiso takes over the space formerly occupied by Emilie's, where star chef Kevin Tien helmed the kitchen. When Tien left, owners Sam Shoja and Johann Moonesinghe revamped the space and handed the reins to Beltran (Shoja also owns several Jinya Ramen franchises). Beltran and his chef team are also partners in this operation.
"This team have been the true heroes of the restaurant industry and we want to give them a space where they can be celebrated and have ownership," says Ghaffer.
The industrial-chic design with a 360-degree open kitchen (seats at the kitchen bar are not being used during pandemic restrictions) is brightened by prints from a family favorite Mexican illustrator, Ana Leovy. "She celebrates diversity through her work, weaving stories through shapes and colors, inspired by feelings, dreams and everyday life," says Ghaffer. Neon lights and lots of greenery round out the space.
Paraiso's aim is to create "a vibrant atmosphere where all your senses get stimulated," she says.
An immigrant herself, Ghaffer (who hails from Afghanistan) notes that "being a minority has shaped our work, and we are here to set an example. As immigrants and people of color, we had to break barriers and now we want to help others do that. We want to let people know that anyone who puts in the hard work will achieve their dreams."
Moving forward, Paraiso will soon house an all-day café-bookshop, decorated with photography from Mexican women, selling fresh coffee, packaged treats, goodies, and bottled drinks. The restaurant also has plans to set up a "mezcaleria" bar area, expand its outdoor patio, launch a monthly wine club series, and host specials for Cinco de Mayo.