March 24, 2016 at 8:00 am EDT | by Mariah Cooper
Let there be light
Light City Baltimore

A Festival of Light, Music and Innovation

March 28-April 3

Locations vary at the Inner Harbor and beyond

Full details at lightcity.org
Baltimore may not look like it now, but in a few days it will be transformed into a wonderland of light, creativity and innovation that could put Alice's Wonderland to shame. Light City is Baltimore's first multi-genre spectacular that incorporates art, music and education. It runs from Monday, March 28-Sunday, April 3.
Light City was the brain child of couple Justin Allen and Brooke Hall from What Works Studio, a Baltimore creative agency. Hall is CEO and founder and Allen is CMO and creative strategist. The two were inspired by Vivid Sydney, a similar light extravaganza that has been running since 2009 in Sydney, Australia. Wanting to bring the concept to Maryland, the couple reached out to the Baltimore Office of Promotion and the Arts whose members agreed to get on board.
The new team then set out to prod creative minds to figure out how to recreate the idea while making it distinctly Baltimore.
Bill Gilmore, executive director at the Baltimore Office of Promotion and the Arts, says the project began from scratch with meetings involving neighbor associations, arts communities and technology communities.
"We did about 17 of these just sort of bringing people into the fold because we thought it was a good idea but we didn't really know how it was going to manifest itself here," Gilmore says. "Because we wanted the festival to be about Baltimore, for Baltimore."
After engaging with numerous groups, these organizations sent in proposals for ideas; 240 proposals wound up coming in from all over the world for the event, which runs from 7-11 p.m. each night except, April 1-2 when it runs from 7 p.m.-midnight.
Now in its completed phase, the festival has become a three-layered artistic haven.
The light installation component will be a one-and-a-half mile BGE Light Art Walk, from the south shore of the Inner Harbor to Harbor East, featuring 50 attractions including lit up visual artworks, street theater and musical performances. A few pieces on display will be "Digital Skin" by Atelier Mateo M, which lets guests paint on their friends to digitally map their faces and bodies and watch them come to life; "Blur Hour" by New American Public Art, which uses light towers and seating that responds to people's movement in the space; and "Dear Baltimore" by Thick Air Studios, a collection of letters floating seven feet about the ground propelled by bicycles placed throughout the Light City location.
Out magician David London will add to the street theater element. London is curating Circus of Wonders at Waterfront Garden at Pier 5 (711 Eastern Ave., Baltimore). There will be juggling, escapes, fire spinning and comedy performances throughout the week.
Music is another highlight of the festival. Bands, dancers and major DJs will be performing on stage throughout Light City's run. Baltimore-based lesbian rapper TT The Artist performs on Tuesday, March 29 from 10-11 p.m. DJ Jazzy Jeff, best known for his work with Will Smith, will perform on Thursday, March 31 from 10-11 p.m. Electronic musician Dan Deacon performs on Saturday, April 2 from 10-11 p.m.
Festival-goers can take time to reflect on important issues with the Social Innovation Conference on March 28-29, the Health Innovation Conference and Sustainability Innovation Conference on March 30-31 and the Creative Innovation Conference on April 1-2. Topics at the conferences all focus on social change. Conference tickets are $99.
Gilmore expects 10,000 or more attendees at the various events.
"It's not a new idea worldwide, but its the first really large international light festival in the United States," Gilmore says. "I think that people are just really excited to see light art installations and the fact that it's free has a lot to do with it. I think we've built something that is unique to the genre of festivals just in general."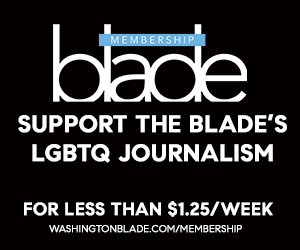 Sign Up for Blade eBlasts