SPRING ARTS 2017 — theater: More off-key singing
Signature's 'Mrs. Miller' is musical heir of Florence Foster Jenkins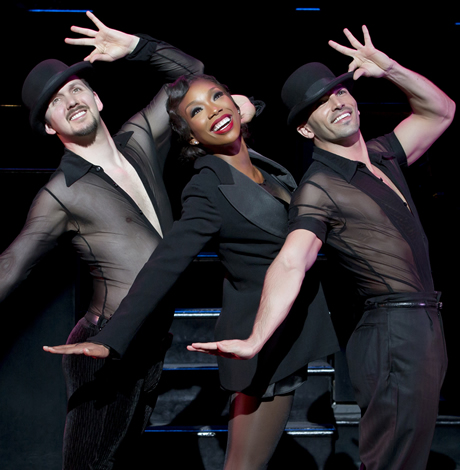 The spring theater season is heavy on classics and musicals with a peppering of exciting new works. But a common thread throughout many of the upcoming productions is input from LGBT talent.
"Peter and the Starcatcher" a grownup prequel to the Peter Pan story is playing at Constellation Theatre through March 12.  With all the familiar references — pirates, lost boys, spectacular mermaids and a crocodile — Rick Elice's play with music and movement makes for an imaginative, fun romp. Staged by Kathryn Chase Bryer, Constellation's production features a pleasing ensemble including Dallas Tolentino in the title role.
The Shakespeare Theatre Company has extended its stellar production of young British playwright Mike Bartlett's "King Charles III" through March 18. What happens when Queen Elizabeth dies and Charles takes over? Bartlett has a few ideas. Later this season, the company presents Tony Award-winning playwright David Ives' "The School for Lies" (May 30-June 2) based on Molière's "The Misanthrope." This update on the French comic masterpiece will be staged by STC's out artistic director Michael Kahn.
At Olney Theatre Center, out actor Chris Dinolfo is playing in the new comedy "A Fancy French Farce" (through March 26), Meg Miroshnik's adaptation of the 18th century comedy "The Double Inconstancy" by Pierre De Marivaux. Dinolfo plays the all-powerful prince who kidnaps a poor harlequin's sweet young fiancée. Time tested comic mayhem ensues.
At Signature Theatre (through March 26) out librettist James Lapine ("Sunday in the Park with George") is premiering his new work "Mrs. Miller Does Her Thing" starring Debra Monk in the title role. Similar to that other real life off-key song bird Florence Foster Jenkins, Mrs. Miller falls into the so-bad-she's-good category. During the 1960s, Mrs. Miller found a following and put out some albums with covers of pop hits including "Downtown," "Monday, Monday," "A Hard Day's Night," which are included in the new musical.
Also at Signature, out director Matthew Gardiner is helming the world premiere production of "Midwestern Gothic" (March 14-April 30), a thriller with a musical twist by Royce Vavrek and Josh Schmidt. The cast includes Signature regulars Bobby Smith, Evan Casey and Rachel Zampelli as Luann.
At Studio Theatre, Jackson Gay is directing Anton Chekhov's tragicomic masterpiece "Three Sisters" (March 8-April 23). Siblings Irina, Masha, Olga and Andrey pine for distant Moscow while struggling to find meaning in their current and future lives in provincial Russia.
In the third production of their acclaimed Small Batch Audience Series, Nu Sass Productions ( D.C.'s female-driven theater company) is presenting renowned writer/activist Howard Zinn's "Marx in SoHo" (March 10-April 2). Mary Myers stars as Marx him/herself. Angela Kay Pirko directs.
At Ford's Theatre it's the epic musical "Ragtime" (March 10–May 20) by Stephen Flaherty (music) and Lynn Ahrens (lyrics). It's adapted by out playwright Terrence McNally from E.L. Doctorow's celebrated novel about three American families chasing the dream in turn of 20th century America. The large cast features talented Ford's vets including Felicia Curry, Christopher Bloch, and Tracey Lynn Olivera. Peter Flynn directs.
Arena Stage's impressive season continues with Lorraine Hansberry's classic "A Raisin in the Sun" (March 31-May 7). The 1959 drama follows the aspirations of an African-American family seeking a better life away from their cramped apartment on Chicago's Southside. Some of their dreams are realized while others are deferred. After Hansberry's premature death from cancer at 34, a cache of letters were found indicating that the African-American playwright, though married to a man, identified as gay. The cast features Will Cobbs and talented local actor Dawn Ursula. Tazewell Thompson directs.
At the Kennedy Center, pop star Brandy is slated to play jilted killer Roxie Hart in "Chicago" (April 4-16). With a legendary book by Fred Ebb and Bob Fosse, music by John Kander, and lyrics by Fred Ebb, the 1920s Chicago-set musical puts the spotlight on jazz, mobsters, murder and public relations. Brandy's first played Hart two years for a limited Broadway run.
Round House Theatre is premiering Liz Duffy Adams' madcap comedy "Or," (April 12-May 7). Inspired by Restoration comedy, it's the wild story of up-and-coming playwright Aphra Behn who's just landed her first commission for a professional company. There's one snag — she must deliver her play by dawn. The top-notch cast includes out actor Holly Twyford, Erin Weaver and Gregory Linington.
In April, out actor Jaysen Wright makes his Arena Stage debut in "Smart People" (April 14- May 21), Lydia R. Diamond's drama comedy about four intellectuals confronting themes of race, class, prejudice, identity and sexuality set against Obama's 2008 election. Wright, a D.C. native, plays Jackson Moore, an African-American surgical resident at a Harvard-affiliated teaching hospital.
Also this spring, the national tour of "Fun Home" (April 18-May 13) the 2015 Tony Award winner for Best Musical is coming to the National Theatre. Adapted by Lisa Kron and Jeanine Tesori from Alison Bechdel's 2006 graphic memoir of the same name, the musical follows the lesbian protagonist's discovery of her own sexuality and her relationship with her gay father.
Rep Stage in Columbia, Md., is presenting the world premiere of Richard Mailman and Ryan Haase's "Dorian's Closet" (April 26-May14). The new musical is a fictionalized account of the life of Dorian Corey, the legendary drag performer widely known from "Paris is Burning," the seminal 1990 documentary about the Harlem Ball scene. Incidentally, after Corey's death from AIDS complications in the early 1990s, the mummified body of an ex-boyfriend who'd been shot in the head was discovered among her belongings.
And in May, Woolly Mammoth Theatre Company presents the sometimes outrageous out performance artist/playwright Taylor Mac's daring black comedy "Hir" (May 22-June 18). It's the story of a veteran who returns to his childhood home where things have changed considerably. His once timorous mother has begun a crusade to subvert the patriarchy. His sister is now a genderqueer anarchist and his abusive father now wears clown makeup. The cast features Woolly company members Emily Townley and Mitchell Hébert.
Arena's 'Exclusion' is a piece of art about art
Majority Asian production features intelligent performance by Karoline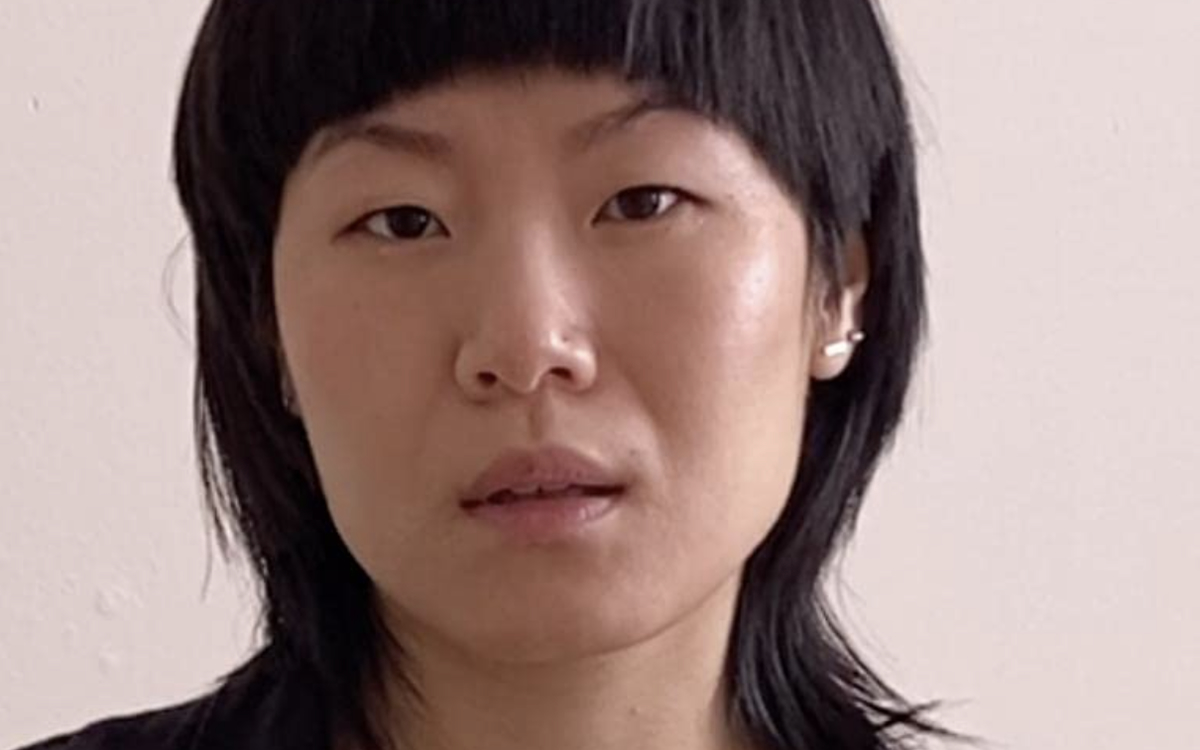 'Exclusion'
Through June 25 
Arena Stage
1101 Sixth St., S.W.
$56-95
Arenastage.org
When Asian-American historian Katie's best-selling book about the racist Chinese Exclusion Act of 1882 is optioned for a mini-series by a Hollywood mogul, she couldn't happier. However, artistic and commercial visions clash and things go awry. This is the premise of Ken Lin's new comedy "Exclusion" now at Arena Stage.
Katie is played by Karoline, the mononymously named New York-based actor who brings intelligence and energy to every role they tackle.
"I'm similar to Katie — honest to a fault, optimistic, both strong and naïve," says Karoline, 28. "For me, the challenge is watching Katie choose yes or no at every turn. Should she address what's coming at her with truth or not? Or hide what she's thinking? My struggle in life has been similar. How do I stay true and at the same time get what I want in a corrupt world."
When asked to be part of "Exclusion's" early development, Karoline was unsure: Doing a piece of art about art can be tricky. But they soon changed their mind.
"The workshop changed my life. I got into the room and it was majority Asian. Seeing Ken [Lin] talk about coming back to theater and about being able to write about Asian people with a play that's ostensibly a comedy and obviously super personal, drawing from his life and what he's learned from colleagues."
Karoline describes their experience with anti-Asian racism as more microaggressions. "I don't have people point at me saying 'you're a chink.' It's been subtler versions of that."
As a stage actor, they've had an activist history, taking complaints of racism to a company's board, a move that can be contentious. Typically, it's preferred actors "be grateful, listen and interpret, and not speak up."
When a respected mentor later asked Karoline whether they wanted to be an actor or an activist, they didn't understand why it had to be mutually exclusive. "I was too young to say it could be both. Now it depends on the situation. Maybe both in theater because I have more of a career there. But in TV, I don't know."
Karoline was born in Shanghai and grew up in South Texas where they had little exposure to the arts. After graduation from a pre-med magnet high school (with no intention of a career in medicine), they headed off to Harvard on full scholarship: "I showed my family that I can be smart, but I was going to do my own thing."
They took a gap year from Harvard to train at Atlantic Acting School, then went to apprentice at Actors Theatre of Louisville. Weeks after moving to New York they were cast as closeted lesbian Bo in Tom Stoppard's "The Hard Problem" at Lincoln Center Theater.
"I've played more than one lesbian in my career," says Karoline with a chuckle. In the fall, they can be seen in the entire first season of "Death and Other Details" (Hulu) as a very rich lesbian heiress, a darkly funny role.
"It seems when you're Asian, you're expected to talk about your parents' accents or dumplings," they add. "The narrative is vivid and bright. I wanted to do classical theater so my work could speak about everything else. From the start, I was ready to do the work, and hoped to have a long career that included many different things."
Not long ago, Karoline shed their surname owing to a difficult childhood and a feeling of estrangement from their family. "It's unusual, especially for Asian Americans, but after some self-healing and thinking, I decided I didn't need it. Now I feel a lot freer."
And there have been other changes in addition to their last name including coming out as queer and sharing their gender identity. This is the first year they've only used "they" pronouns.
"When you're queer, I believe you're always queer even if you're not in a queer relationship. I think of my character like that. In this space and time, Katie's with a man but that doesn't mean that's the whole conversation about this person.
"For me, playing Katie in 'Exclusion' has been a huge vote of confidence. Sometimes it takes someone writing something wonderful and casting you for you to know where you need to be."
'one in two' lets audience choose which parts actors must play
'Pose' actor Ryan Jamaal Swain says approach 'keeps you on your toes'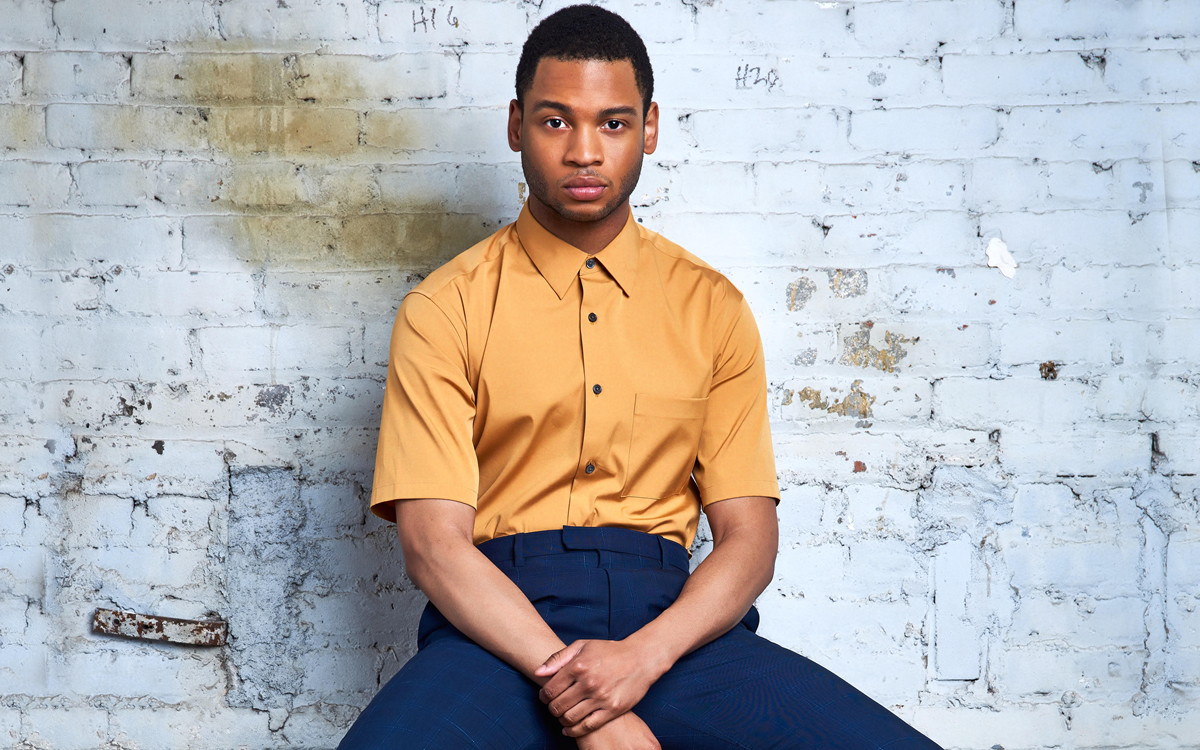 'one in two' 
June 1-25 
Mosaic Theater Company at Atlas Performing Arts Center
1333 H St., N.E.
$29-$64
Mosaictheatre.org
Out actor Ryan Jamaal Swain is best known for having played homeless dancer Damon, on FX's "Pose," the popular queer series revolving around ball culture in late 1980s New York. Along with television, Swain has a great love for theater. And now in a homecoming of sorts, the Howard University graduate is at Mosaic Theater for the area premiere of "one in two," playwright Donja R. Love's play inspired by his own HIV diagnosis and the resilience of the LGBTQ community.
In addition to Swain, 29, the cast features queer actors Justin Weaks and Michael Kevin Darnall (both of whom recently a finished Arena's production of "Angels in America"). Raymond O. Caldwell directs.
The audience is invited to choose which of three parts each actor must play for each performance.
WASHINGTON BLADE: A different part every night! That's a lot.
SWAIN: Yes, honey. But learning three tracks keeps you on your toes. It's one of those things. When I first sawthe world premiere in New York, I thought it was a gimmick but it's not. For me, I'm always looking for the next challenge. What will expand my prowess. With "one in two," the work kept coming across my desk so when the opportunity came up to come back to D.C. [Swain's currently based in New York] with a director I knew, I took it.
BLADE: Where and when does "one in two" take place?
SWAIN: Different places: bar, home, doctor's waiting room. Time wise, it's set in "now/until." The central character is a gay man who anchors the play and the others are various characters he finds on his hero journey. I won't tell you who they are, you'll need to come to the show to learn that.
BLADE: With "Pose," the time and place were very specific.
SWAIN: Yes, the end of the '80s in New York.With any type of queer stories, especially when you want to tell them with love and integrity there's a lot of conversation when you acknowledge a generation of unsung heroes. I stand on their shoulders to be able to do what I do.
BLADE: After graduating from Howard, your journey out of D.C. was swift.
SWAIN: Yes, it was. I left D.C. immediately following my graduation from Howard. I graduated May 7, 2016, went back home to Birmingham, Ala., exhausted my graduation money, and decided to make my own hero's journey and moved to New York. After three or four months, "Pose" came knocking on my door. I booked it and pretty much got started.
BLADE Did TV change your life?
SWAIN TV and film ask you to juggle more than just being a good actor. Publicity, image, etc. There are so many more eyes on you.
BLADE: And how did you handle it?
SWAIN: I come from a family that's not afraid to show when you've made a mistake. I was brought up to look at failures as lessons. It was a lot. I was just 22 at that time. Taught me a lot about who I am and who I will become. How to focus and work under duress.
I like TV and film but I will always make space for theater in my career. Makes me anchor back into self.
BLADE: When did you come out?
SWAIN: I came out to a friend at Howard. I sat her down in the cafeteria and invited her into my life. I don't believe in coming out per se. I think it's your right to fully welcome people into your life. She already knew, of course.
Also, while studying acting in Britain, I did a one-man show about queer poet Langston Hughes. Moving through his journey gave me the strength to have my own voice. Finding other queer folks gave me the strength to live my own story.
BLADE: How has your experience at Mosaic been?
SWAIN: Great. When deciding to do the part I had deep conversation with Reginald Douglas and Serge Seiden [Mosaic's artistic and managing directors, respectively]. I'm hungry about communication, collaboration and community. Mosaic does that. And they do it wrapped up in integrity and love.
A preview of this year's Helen Hayes Awards
Strong queer representation among diverse nominees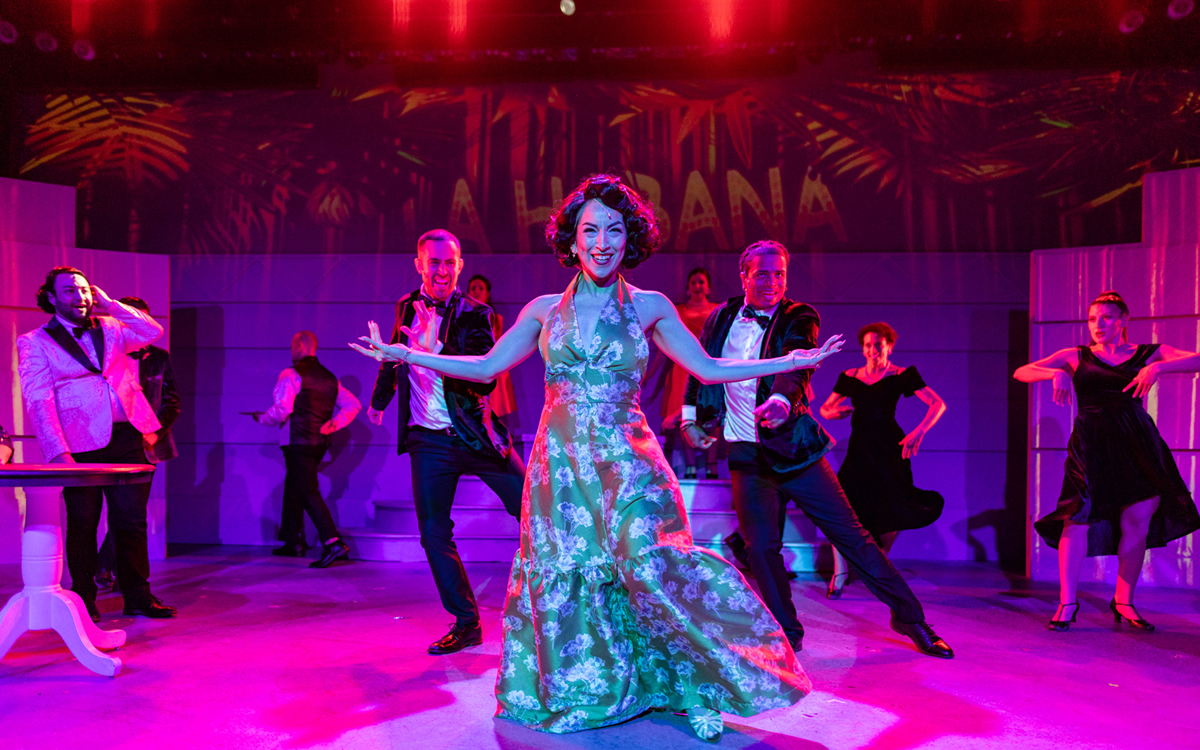 2023 Helen Hayes Awards
May 22, 2023
For tickets go to theatrewashington.org
After three years of varying and virtual approaches, this year's Helen Hayes Awards will be more familiar with the honors being doled out live and in person on Monday night at the Anthem. 
Integral in making the 37th awards both fun and sufficiently formal is delightful actor/director Holly Twyford who's been tapped to both co-host and co-direct the annual ceremony. "For me, it's not as hard as it sounds," she explains modestly. "Will Gartshore [co-director and celebrated Washington actor] has done the lion's share of the work. He'd already written an entire script by the time I stepped in. He's really smart and knows music."
Undeniably, Twyford brings a lot of experience to the gig. She's been attending the awards since the early '90s, and remembers meeting the late "first lady of American theater" for whom the Awards are named, and shaking her hand. She's also the recipient of multiple Helen Hayes Awards and so many nominations it's been written into Monday night's show. And while Twyford understands the show's inherent excitement and spontaneity, she's also aware of the challenges involved in creating a successful evening.
"I was just saying to my wife, these kinds of things are not easy to orchestrate," Twyford continues. "It's great and amazing to celebrate our community and its artistry, but it's tricky to have everyone heard and appreciated. It's a lot to do in one night, but we have to remember it's more than giving out awards, it's an opportunity to stop and look at the community.
"For instance, we have non-gendered acting categories. When you divide between men and women, some members of the theater community are left out. It's that simple."
This year, the music-filled awards ceremony is divided into two parts. Twyford shares hosting duties with local favorites Naomi Jacobson, Erika Rose, and Christopher Michael Richardson. Also on board in a guest spot is Broadway star Michael Urie who's currently finishing up a run of "Spamalot" at the Kennedy Center. Urie enjoys a long connection to Washington's Shakespeare Theatre Company where he played the title prince in Michael Kahn's 2018 "Hamlet," and last summer co-starred with husband Ryan Spahn in Talene Monahon's wonderful plague-set comedy "Jane Anger."
The awards selection process is arduous. Recognizing work from 131 eligible productions presented in the 2022 calendar year, nominations were made in 41 categories and grouped in "Helen" or "Hayes" cohorts, depending on the number of Equity members involved in the production with Hayes counting more.
Nominations are the result of 40 carefully vetted judges considering 2,146 individual pieces of work, such as design, direction, choreography, performances, and more. Productions under consideration in 2022 included 39 musicals, 97 plays, and 38 world premieres.
Many of this year's sensational nominees (actors, designers, directors, writers, etc.) come from the queer community. Here's a sampling.
Rising director Henery Wyand is nominated for Outstanding Direction in a Play for Perisphere Theater's production of Tanya Barfield's "Blue Door," the striking tale of a contemporary black professional who comes face to face with 19th century ancestors. In addition to directing, Wyand also designed the lighting, set, and costumes.
After graduating from Vassar, he came to D.C. for Shakespeare Theatre Company's prestigious fellowship program. About directing, Wyand says, "there aren't a lot of specifically young queer Black directors out there. It gives me a sense of urgency to make sure underrepresented stories are shared. And if I don't do that who will?"
And regarding his nomination, his sentiment is sweet: "Awards are a way to give flowers to people who are creating things. Living artists don't always receive appreciation for their work."
When Emily Sucher learned she'd been nominated for a Helen Hayes Award (Outstanding Choreography in a Play) for "To Fall in Love" with Nu Sass Productions, she seriously thought she was being punked.
"I got the news in a text from an unfamiliar number. I didn't believe it at first," she says. As an intimacy choreographer, Sucher is called on to stage stories with content of an intimate nature, and she just wasn't sure it was something that Helen Hayes' judges were looking to recognize. Clearly, they were.
Sucher adds, "Being queer shapes who I am as an intimacy choreographer and fuels my passion to tell all kinds of stories, and to show what sex and intimacy can look like. It's not always the same."
Out Chilean actor Fran Tapia is nominated for Outstanding Supporting Performer in a Musical for her work in GALA Hispanic Theatre's world premiere Spanish-language production of "On Your Feet! The Story of Emilio and Gloria Estefan en Español" (the production leads the nominee pack with fifteen nods including Outstanding Ensemble for a Musical).
As Gloria Fajardo, pop star Gloria Estefan's embittered mother, Tapia garnered rave reviews.
"Singing my character's song — 'If I Never Got to Tell You — breaks my heart, and that it was translated into Spanish by Gloria Estefan and her daughter Emily Estefan who is gay makes it ever more significant to me. I had the honor of introducing this version of the song to the world."
Tapia left her native Santiago, Chile, for Washington when her wife was posted at the Chilean Embassy. It was in the thick of the pandemic, and there weren't a lot of theater opportunities, so she thew herself into Divino Tesoro, a podcast where children and adolescents can discuss gender identity, and she also worked as director of GALA's youth program. It was the GALA job that led to an audition to play Gloria.
She's currently touring as Gloria Fajardo in the original English version of "On Your Feet!" During its June and July break, she'll appear in Lin-Manuel Miranda's musical "In the Heights" at the Pennsylvania Shakespeare Festival, and then in August it's back to playing Gloria at the pretty seaside Ogunquit Playhouse in Maine.
Despite her intense work schedule, Tapia isn't missing Monday's event: ""I'm honored to be nominated, yes. But I definitely want to win!"
Talented local actor Michael Kevin Darnall is vying for Outstanding Supporting Performer in a Play for his memorable comic turn as wonderfully flamboyant Isom in Studio Theatre's production of Katori Hall's "The Hot Wing King," a layered dramedy about Black men loving Black men, and yes, a hot wing competition.
This is Darnall's seventh Helen Hayes Award nomination prompting him to dub himself the DMV's Susan Lucci, (after the soap star who was nominated 19 times before finally winning an Emmy). Typically cast as the brooding young man, the biracial and bisexual actor fought hard to play Isom. "There's a lot of my mom in the character," he says, "so in part, all of this is a tribute to her."
The first time Darnall read for a Black role was five or six years into his professional career: "Playing Black men has been few and far between for me, so to play Isom as part of a cast of Black men whose skin tone ran the spectrum was very reaffirming, and those other actors became my brothers."
The cast became a tight-knit group on and offstage, collectively spending a lot of money at Le Diplomate, a trendy bistro a few blocks from Studio, where they indulged in escargot and gimlets. That close camaraderie and sense of fun was reflected in the work. They're now nominated for Outstanding Ensemble Performance in a Play.
Good luck to all the nominees.
A full list of award recipients will be available @theatrewashington.org on Tuesday, May 23.