Katy's fumble
Popster's first album in four years feels phoned in, uninspired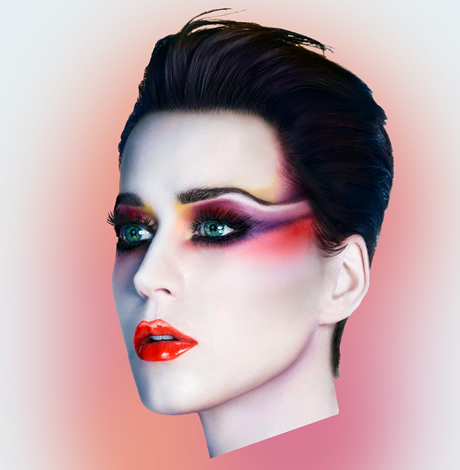 In the eight years since her breakthrough smash "I Kissed a Girl," powerhouse pop diva Katy Perry has scored a remarkable nine no. 1 singles and 14 Top 10 hits over the span of four albums.
Her latest, "Witness," will be hard-pressed to add to her tally of chart-topping singles if the performance of its first three releases can be used as a gauge. Lead single "Chained to The Rhythm," featuring a guest spot by Bob Marley's grandson Skip, reached no. 4, but the two subsequent releases, "Bon Appetit" and "Swish Swish," have failed each to make the Top 40, her first two major singles to miss that mark since "I Kissed a Girl" made Perry a star.
If it seems Top 40 radio has been slow to embrace Perry's latest effort, it's not hard to understand why: there are very few strong melodic hooks. Musically, with its sparse electronic beats and swirls of synth, "Witness" sounds like every other pop album that's been released in the last five years with nothing fresh or exciting to be found. That wouldn't matter so much if the album was jammed with earworms like prior Perry hits "Firework," "Hot n Cold," Teenage Dream," "Roar" and "Dark Horse," but unfortunately there is nothing here that holds a candle to any of those pop classics. There's little to distinguish one track from another on "Witness," and while there are certainly tracks with hit potential ("Roulette" and the title-song in particular), overall it's hard to envision this album performing on the same level as her prior megahits.
"Witness" is not without its high points, but they are few and far between. It opens strong with a title song that probably should have been a single by now; it's more substantial and melodic than most anything else on the album. "Bigger Than Me" is another winner, oddly tucked away near the end of the album despite being one of the more immediate and engaging tracks.
Unfortunately the proceedings quickly lapse into formula. "Hey Hey Hey," with its heavily autotuned vocals and cloying chorus, is a simplistic throwaway that bafflingly required five writers to create. "Roulette," with its jittery rhythm and a spidery keyboard riff, is one of the stronger moments, but even here it's hard to shake the feeling that this is Katy Perry-by-numbers. We've heard it all before and better.
"Swish Swish," with a guest slot by the ubiquitous Nicki Minaj, is a novelty "diss-track" that ends up more silly than badass. Presumably we're not supposed to snort and giggle at the half-whispered faux-Britney catch-phrase, "Swish, swish, bish." More successful is "Chained to the Rhythm," the vaguely Latin-flavored lead single, although it also pales when compared to Perry's key singles of the past. The spark just isn't there, and like much of the album it ends up too repetitive. "Bon Appetit" is a curious choice as second single and does little to break up the soulless monotony.
Perry has a powerful voice but one would be hard-pressed to prove it with "Witness" because nearly everything she sings is slathered with autotune that, along with the rather stale synthetic beats, gives everything an artificial, detached vibe. Any genuine heart and feeling that may have otherwise helped salvage some of the tracks has been sapped away and wiped clean. Forgettable tracks like "Pendulum," "Tsunami" and "Deja Vu" serve only to fill slots on an album that's too long to begin with. Even the ballads are lackluster and meandering.
At 15 tracks and nearly an hour long, "Witness" is a slog to get through. The sameness in sound and vibe is numbing. Whatever Katy Perry was trying to accomplish with her first album in four years, she has unfortunately missed the mark. There aren't enough big pop melodies to make it a great summertime album, and one of the key ingredients in her best work — sheer exuberance and fun — is largely missing here.
Katy Perry seems to be in that stage that many young artists go through, trying to transition from fun-loving bouncy teen-friendly pop star to edgier and more serious artistry, but she doesn't go far enough or bold enough to make it work. "Witness" is a step back for Perry, but other singers have recovered from such missteps and thrived, and Perry certainly has the talent to do so. Time will tell if "Witness" is an aberration or the start of a long-term downward trend in both sales and entertainment value.
New dance single pays tribute to Town Danceboutique
Local musicians pen 'Town' in honor of shuttered club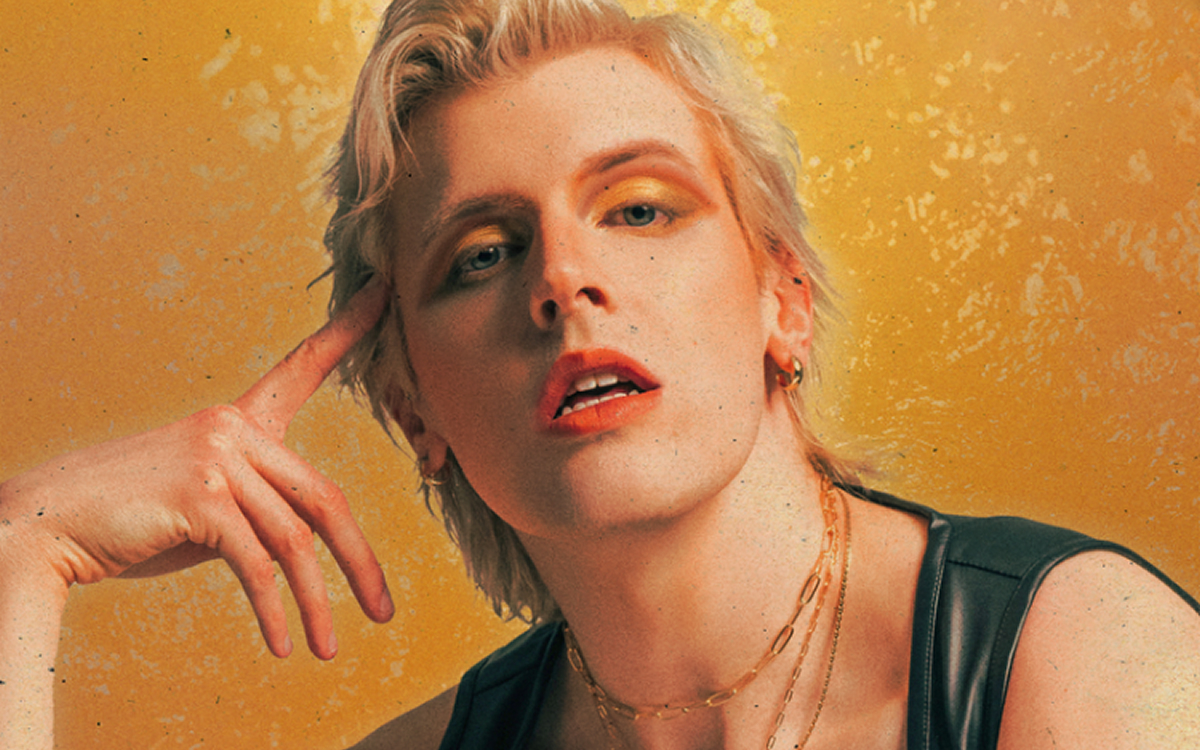 The closing of the LGBTQ nightclub Town Danceboutique in the summer of 2017 was heartbreaking to local musician Bryce Bowyn. He and his Los Angeles-based singer/songwriter friend Lexie Martin decided to honor its legacy in their new single, "Town."
For Bowyn, who moved to the District about a decade ago to attend school at American University, the memories he has from Town Danceboutique are endless. And when it closed, it was a massive loss to Bowyn and many others.
"It was such a cool space," Bowyn said. "It was just disappointing to see a place that brought so many people together become part of the landscape again." The building Town Danceboutique used to be housed in is now home to upscale apartments and a CVS.
Town Danceboutique was a formative place for Bowyn and Martin, and it was Bowyn's first experience in an open and accepting LGBTQ environment. His favorite memories at the club were always on Halloween, he said. Patrons, including Bowyn, would go all out with their costumes to look their very best.
Bowyn and Martin met while they were both in the musical theater program at American University. Despite their years-long friendship, "Town" is the first song they have written together. They sat down over FaceTime and got to work. It was Martin's idea to pay homage to Town Danceboutique, and the song follows the story of pre-gaming, going out, and hitting the dance floor.
But the single also serves as a hype song for going out in any city, at any place.
"It was important to me for the song to remain relatable and accessible," Bowyn said. "So the whole foundation of the chorus, 'Let's go to town,' can either mean Town Danceboutique, or painting the town red and having the night of your life."
Bowyn started writing and producing his own music in 2018. He released an EP titled "A Rosy Retrospect" in 2022, and most recently released a single "A Bridge Burned Down" in June. His music is inspired by late 2000s pop and '80s synthpop, influenced by stars like Madonna and Charli XCX. Lexie Martin released her self-titled EP in 2019 and most recently came out with her single "SUPERPOWER" in 2021.
Bowyn has been a lifelong pop music enthusiast. He distinctly remembers watching Britney Spears perform "Oops!…I Did It Again" at the MTV Video Music Awards when he was a kid and thinking "That was what I wanted and what I was set to do in life."
"My heart was always with pop music," Bowyn said.
"Town" is available now for streaming on Spotify, Apple Music, and Soundcloud.
From Monáe to Madonna, fall will rock in D.C.
Local venues hosting array of queer artists in coming months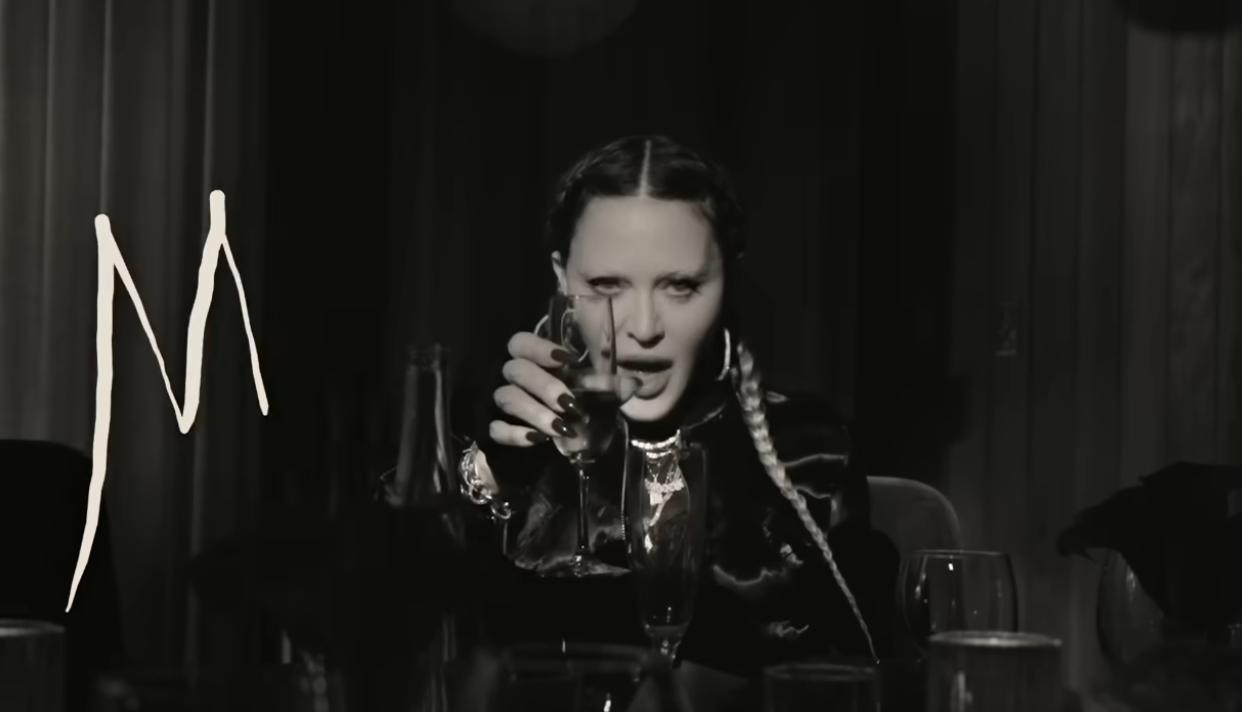 The D.C. area has many LGBTQ musical acts to look forward to this fall. Starting with pansexual and nonbinary actor and R&B singer Janelle Monáe, performing at the Anthem on Sept. 24-25 with ticket prices ranging from $135 to $301 on StubHub.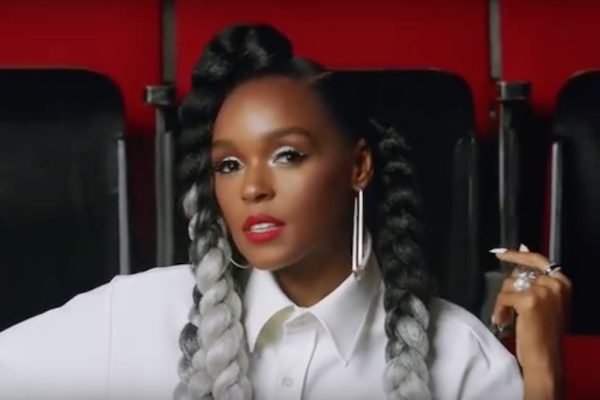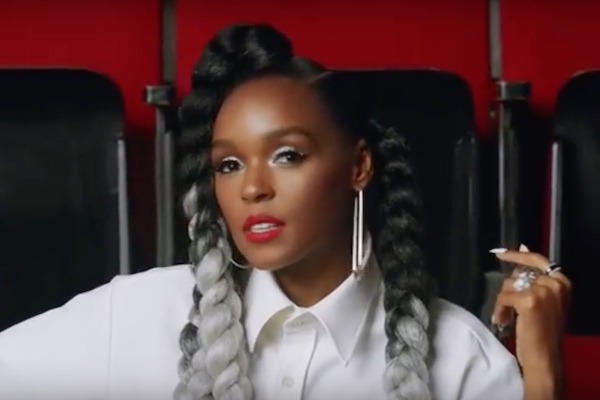 Singer Hozier's "Unreal Unearth Tour" is coming to the Anthem on Sept. 26-27. Tickets are available on StubHub starting at $324.
On Sept. 28 the CFG Bank Arena in Baltimore will see lesbian pop artist SZA's "SOS Tour" with tickets starting at $165 on Ticketmaster.
Queer indie pop singer Ashnikko is coming to the Anthem on Sept. 29 to perform their "Weedkiller Tour." Tickets available on StubHub range from $49 to $279.
Coming to Merriweather Post Pavilion in Columbia, Md., is the All Things Go Festival. Performing are lesbian singers Tegan and Sara, alt-pop singer Lana Del Rey, pop singer Carly Rae Jepson, and more. The festival will take place Sept. 30-Oct. 1 with two day passes starting at $397 on SeatGeek.
Rock band Queen will perform "The Rhapsody Tour" at the CFG Bank Arena along with Adam Lambert on Oct. 4-5. Tickets are starting at $181 on Ticketmaster.
Pop star and trans woman Kim Petras' "Feed the Beast World Tour" will reach the Anthem on Oct 12. Tickets range from $72 to $817 on StubHub.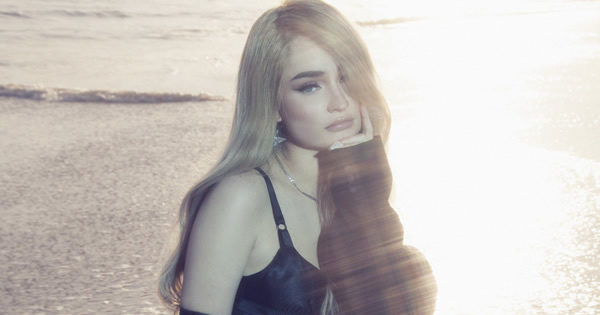 Queer pop singer Kesha is coming to the Anthem on Oct. 29 to support her new album, "Gag Order." Tickets go from $86 to $261 on Event Ticket Center.
Queer pop rapper Shygirl is co-headlining with bisexual singer Tinashe for the "Nymph" tour at the Anthem on Nov. 5. Tickets range from $45 to $145 on Ticketmaster.
Indie band Men I Trust is performing at Echostage on Nov. 15. Tickets are available on Ticketmaster for $30.
Nonbinary rapper Lil Uzi Vert's "PINK TAPE TOUR" will be at the Anthem on Nov. 21. Tickets start at $90 on StubHub.
Doja Cat's "The Scarlett Tour" will reach Capital One Arena on Nov. 27. Tickets start at $100 on Ticketmaster.
Madonna will bring her highly anticipated and delayed "The Celebration Tour" to the Capital One Arena Dec. 18 and 19. Tickets are available on Ticketmaster starting at $110.
Tom Goss to perform at Rehoboth Beach Bear Weekend
Out singer entertains at the Sands Hotel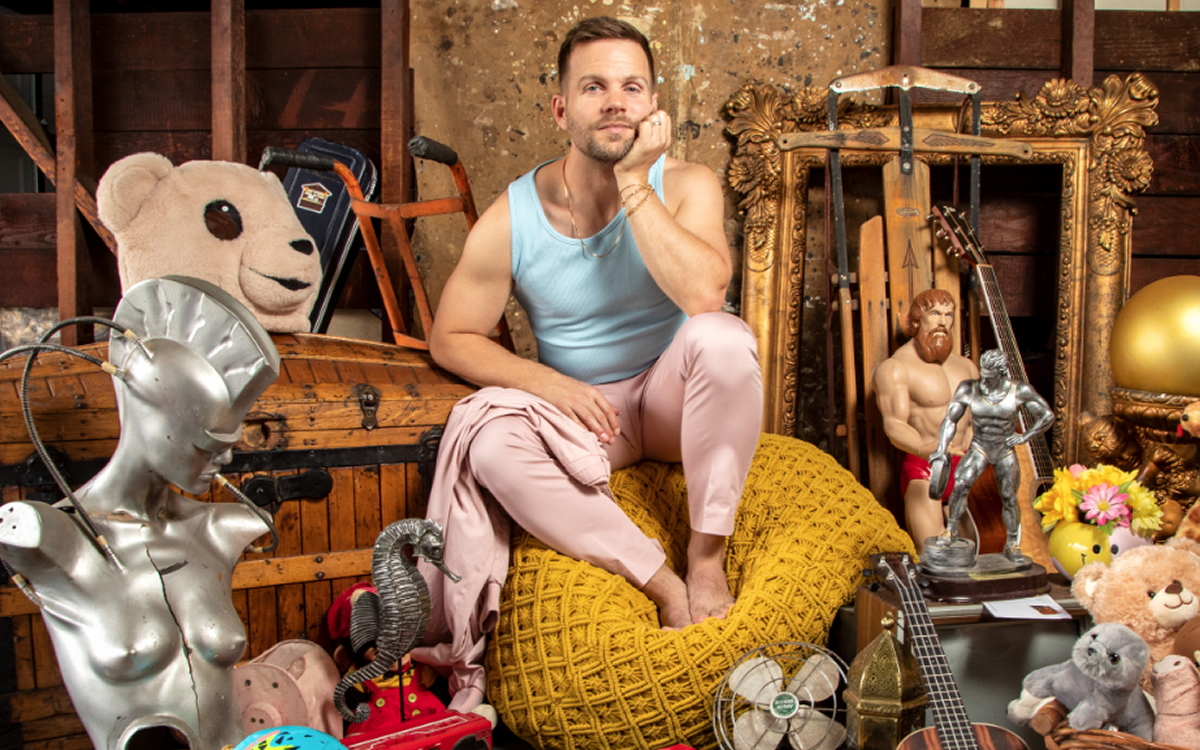 Out singer Tom Goss will perform at the Rehoboth Beach Bear Weekend on Saturday, Sept. 16 at 7 and 9 p.m. at the Sands Hotel.
He will sing his memorable songs like "Son of a Preacher Man" and "Bears," as well as tracks from his new album, "Remember What It Feels Like," where he sings about being a 42-year-old gay man still reeling from his husband's infidelity who was recently conned by a lover with a secret life now serving time in prison.
Tickets to Rehoboth Beach Bear Weekend start at $20 and can be purchased on Eventbrite.