FALL ARTS 2018 THEATER: 'Macbeth,' 'King John' and Kahn's swan song
Iron Crow tackles 'Laramie Project,' Synetic offers 'Sleepy Hollow'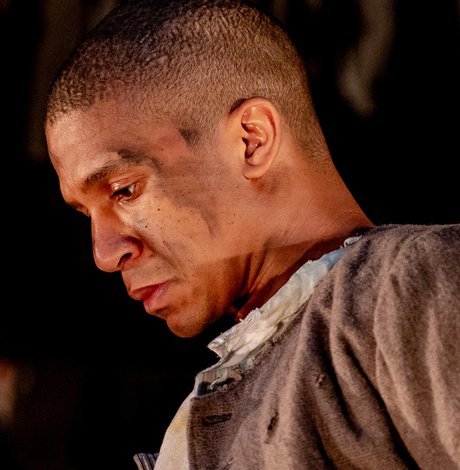 The fall theater season is proving to be an exciting mix of classics, area premieres and some promising new works. And, like always, LGBT theater professionals are playing a big part in making it happen. 
In memoriam of the 20th anniversary of Matthew Shepard's death, Baltimore's award-winning queer company Iron Crow Theatre (45 West Preston St., Baltimore) presents"The Laramie Project" through Sept. 23. With just eight actors playing about 60 characters, the seminal 2000 work weaves together interviews, journal entries and published news reports about the hate crime murder of the gay University of Wyoming student. It's written by out playwright Moisés Kaufman and the members of Tectonic Theater Project and John Knapp directs. Full details at ironcrowtheatre.org. 
Signature Theatre (4200 Campbell Ave., Arlington) continues with its season opener, an exquisite production of Stephen Sondheim's "Passion" through Sept. 23. Set in 1860s Italy, Passion portrays the unlikely but intense relationship between a dashing young soldier and his commanding officer's plain and ill-fated cousin Fosca. Out actor Claybourne Elder and Natascia Diaz give stellar performances. It's beautifully staged by out director Matthew Gardiner. 
Also, at Signature, out director Joe Calarco helms "Heisenberg" Sept. 18-Nov. 11. In this hit Broadway play, Simon Stephens ("The Curious Incident of the Dog in the Night-Time") writes about a chance encounter on a London train that changes two people's lives. Full details at sigtheatre.org.
Folger Theatre (201 E. Capitol St., S.E.) has kicked off the season with a wildly entertaining production of William Davenant's Restoration era adaption of Shakespeare's "Macbeth" (through Sept. 23). There's a lot happening here: fabulous period music performed by the Folger Consort, expanded roles for the witches and Lady Macbeth, and lots of blood and flourish. What's more, director Robert Richmond has opted to stage a play within a play and set the action in London's notorious Bedlam asylum. The uniformly excellent large cast includes Ian Merrill Peakes in the title role and Kate Eastwood Norris as his wife. Also featured is out actor Jaysen Wright as an asylum inmate with PTSD who's been cast to play Lenox 
Next up at Folger, Aaron Posner directs Shakespeare's epic royal power struggle, Shakespeare's "King John" (Oct. 23-Dec. 2). The cast includes Kate Eastwood Norris as Philip the Bastard and out actor Holly Twyford as Constance. Full details at folger.edu/folger-theatre.
Taffety Punk (Capitol Hill Arts Workshop, 545 7th St., S.E.) presents Sadie Hasler's dark comedy "Pramkicker" through Sept. 29. Find out what happens after a woman loses it in a café, kicks a pram and is then arrested and sent to anger management training. Details at taffetypunk.com.
At Mosaic Theater Company (Atlas Performing Arts Center, 1333 H St., N.E.) it's "Marie and Rosetta," running through Sept. 30. Geroge Brant's terrific play with music takes a glimpse into the personal/professional relationship of gospel singer and rock and roll pioneer Sister Rosetta Tharpe and singer/pianist Marie Knight. It's cleverly staged by Sandra L. Holloway with vibrantly memorable performances by Roz White and Ayana Reed. Full details at mosaictheater.org.  
Woolly Mammoth Theatre Company (641 D St., N.W.) starts the season with "Gloria," running through Sept. 30. Penned by Branden Jacobs-Jenkins, the 2016 Pulitzer Prize finalist centers on the cutthroat culture of the New York magazine world. The cast includes talented out actor Justin Weaks. Kip Fagan directs. Full details at woollymammoth.net.
Through Oct. 7, "South Pacific" runs at Olney Theater Center (2001 Olney-Sandy Springs Road, Olney, Md.). The Rodgers & Hammerstein's timely classic about love, war and racism is directed by Alan Maraoka. Full details at olneytheatre.org.
Theater Alliance (Anacostia Playhouse, 2020 Shannon Pl., S.E.) opened the season with "The Events," running though Oct. 7. Scottish playwright David Greig tells the story of Clare, the lone survivor of a mass shooting. Colin Hovde directs. Full details at theateralliance.com. 
GALA Hispanic Theatre (3333 14th St., N.W.) is presenting the U.S. premiere of the romantic comedy "Como agua para chocolate (Like Water for Chocolate)," through Oct. 7. Adapted from the novel by Laura Esquivel, the play (performed in Spanish with English surtitles), is the story of a young woman trapped by traditions who finds freedom in cooking "so magical it inspires people to laugh, cry and burn with desire." The cast includes Luz Nicolás and out actor Carlos Castillo. Full details at galatheatre.org.
Studio Theatre (1501 14th St., N.W.) enters fall with "If I Forget," through Oct. 14. Written by Bethesda native Steven Levenson, it's the story of a modern, D.C. Jewish family grappling with aging parents, Israel and real estate. Matt Torney directs. Full details at studiotheatre.org.
Ford's Theatre (511 10th St., N.W.) presents "Born Yesterday" (Sept. 21-Oct. 21). Directed by Aaron Posner, this terrific satirical comedy about an opportunistic tycoon who arrives in 1940s Washington with his naive girlfriend to game the political system (sound familiar?). Kimberly Gilbert stars as Billie Dawn, the role that Judy Holliday made famous. Full details at fords.org.
The Klunch (D.C. Arts Center, 2438 18th St., N.W.) opens its season with the world premiere of "How to Win a Race War" (Sept. 21-Oct. 30). Written and directed by The Klunch's out artistic director Ian Allen, the three-part comedy is "a parody of white supremacist 'race war' fiction, which has proliferated in the years since Timothy McVeigh named William Pierce's "The Turner Diaries" as inspiration for his brutal 1995 bombing of a federal building in Oklahoma City." (18 and older only). Full details at theklunch.com.
Shakespeare Theatre Company (Lansburgh Theatre, 450 7th St., N.W.) kicks off legendary out artistic director Michael Kahn's final season with "The Comedy of Errors" (Sept. 25-Oct. 28). Staged by out director Alan Paul, the Bard's madcap farce revolves around mishaps of two sets of twins, each with the same name. The top-notch cast includes out actors Sarah Marshall and Tom Story. 
Later into STC's season, Michael Kahn directs David Ives' "The Panties, The Partner and The Profit: Scenes from the Heroic Life of the Middle Class" (Dec. 4-Jan. 6). Moving from Boston in 1950 to Wall Street in 1986 to lavish Malibu today, Ives' funny new work is an adaption of Carl Sternheim's epic trilogy, "Scenes from the Heroic Life of the Middle Classes." Full details at shakespearetheatre.org.
Synetic Theater (1800 South Bell Street, Chrystal City) is set to give its movement-based interpretation of the spooky tale of Ichabod Crane and his encounters with the Headless Horseman in "Sleepy Hollow" (Oct. 3-Nov. 4). Details at synetictheater.org.
At Round House Theatre (4545 East-West Highway, Bethesda) Amber Paige McGinnis makes her directorial debut staging out playwright Paula Vogel's magnificent "How I learned to Drive" (Oct. 10 – Nov. 4). The award-winning play heartbreakingly chronicles a woman's attempt to break the silence and cycle surrounding sexual abuse. Ayssa Wilmoth Keegan stars as Li'l Bit. Details at roundhousetheatre.org.  
Constellation Theatre Company (1835 14th St., N.W.) begins its "Epic Love" season with Elton John and Tim Rice's "Aida" (Oct. 11- Nov. 18). Staged by out director Michael J. Bobbitt, the musical follows a love triangle involving Nubian princess Aida who's been kidnapped from her country; Radames, the Egyptian captain who enslaved her people; and his fiancée Princess Amneris. Details at constellationtheatre.org.  
At the National Theatre (1321 Pennsylvania Ave., N.W.) fall is filled with music — new and not so new. First, it's "Beetlejuice" (Oct. 14-Nov. 18). Alex Timbers directs the pre-Broadway world premiere of this new musical comedy, based on Tim Burton's quirky iconic film. After that, it's the road show of the Tony Award-winning Broadway hit "Beautiful: the Carole King Musical" (Nov. 27-Dec. 30). Details at Thenationaldc.org. 
At Theater J (offsite performance, Arena Stage, 1106 6th St., S.W.), it's Anna Ziegler's provocative new play "Actually" (Oct. 17-Nov. 18). Johanna Gruenhut directs this provocative new play about issues surrounding sexual consent at American colleges. The cast features Sylvia Kates and out actor Jaysen Wright. Details at Theaterj.org.
WSC Avant Bard (Gunston Arts, 2700 South Lang St., Arlington) presents the intriguing "Illyria, or What You Will," a work freely adapted from Shakespeare's "Twelfth Night" (Oct. 18-Nov. 19). Conceived by Jonelle Walker and Mitchell Hébert and directed by Hébert, the piece "reimagines Shakespeare's comedy of mixed-signal love in a downtown Manhattan dive bar in the early 1980s, where identity, sex and gender are what you will." The 11-person cast features out actors Christopher Henley and Frank Britton. Full details at wscavantbard.org.
The Kennedy Center presents "Anastasia" (Oct. 30-Nov. 25), a romantic musical by Lynn Ahrens and Stephen Flaherty about the fabled Grand Duchess Anastasia who may or may not have escaped execution during the Russian Revolution. Details at kennedy-center.org.
Arena Stage (1101 6th St., S.W.)  presents "Anything Goes" (Nov. 2-Dec. 23). Staged by Arena's artistic director Molly Smith, this Cole Porter comedy musical about love and hijinks on a New York to London bound luxury cruiser features — among many standards — "You're the Top" and "I Get a Kick Out of You." Corbin Blue plays young lovestruck Wall Street broker Billy Crocker. Full details at arenastage.org.
D.C.'s company dedicated to the LGBT experience, Rainbow Theatre Project (D.C. Arts Center, 2438 18th St., N.W.), presents "Jeffrey Higgins: A Deafening Sound (a cabaret)" (Nov. 23-24).  Directed and performed by Higgins, it's the exploration of a gay life through song. Details at rainbowtheatreproject.org. 
'Hadestown' comes to the Kennedy Center
Levi Kreis discusses return to live theater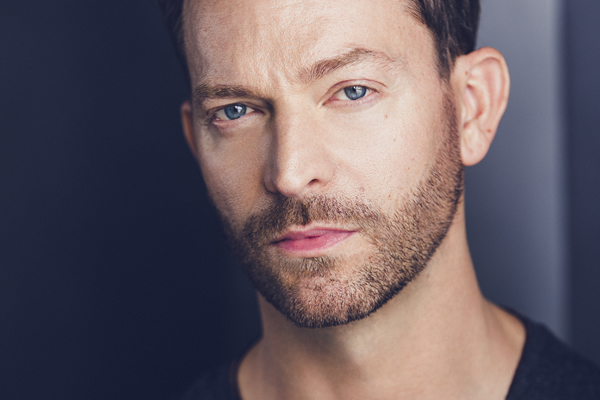 Hadestown
Through Oct. 31
The Kennedy Center
$45.00 – $175.00
Kennedy-center.org
For Covid-19 safety regulations go to Kennedy-center.org/visit/covid-safety/
Early in September at New York's Walter Kerr Theatre, out singer/actor Levi Kreis was in the audience for the long-awaited Broadway reopening of "Hadestown," Anaïs Mitchell's rousing musical reimagining of the Orpheus myth in which the legendary Greek hero descends into the underworld to rescue his lover Eurydice. 
After almost 18 months of pandemic-induced closure, the Tony Award-winning folk opera was back and the house was full. In a recent phone interview, Kreis describes the evening as "love-filled, and electrifying and emotional after such a difficult time." Now, Kreis is onstage in the national tour of "Hadestown," currently launching at the Kennedy Center. As Hermes, the shape-shifting god of oratory, Kreis is both narrator and chaperone to the story's young lovers.
A Tennessee native, Kreis, 39, has triumphantly survived turbulent times including a harrowingly prolonged coming out experience that included six years of conversion therapy, education disruptions, and music contract losses. He officially came out through his acclaimed album "One of the Ones" (2006), which features a collection of piano vocals about past boyfriends. And four years later, he splendidly won a Tony Award for originating the role of rock and roll wild man Jerry Lee Lewis in the rockabilly musical "Million Dollar Quartet."
Throughout much of the pandemic, Kreis leaned into his own music and found ways to reconnect with his largely gay fan base. But he's happy to now be touring, noting that all the "Hadestown" cast have been hungering to perform before a real live audience.
When not on the road, he's based in New York City with his husband, classical-crossover recording artist Jason Antone.
WASHINGTON BLADE: Hermes is the same role for which André De Shields—the brilliant African American actor, also gay, and some decades your elder won a Tony and has resumed playing on Broadway, right?
LEVI KREIS: That's right. It's really a testament to the creative team. Rather than laying us over what Broadway created. They're creating a tour that's uniquely different; still true to the beauty of the story but with a different flavor.
BLADE: What attracted you to the part?
KREIS: First, I fell in love with the show. My own musical sensibilities understand the origins of where this music comes from. It's very bluesy and gospel. Southern and rootsy. And that's everything I've created in my career as a singer/songwriter.
BLADE: With your life experience, do you feel called to mentor?
KREIS: The biggest effort I've given to this narrative is being a pioneer of the out-music movement starting in 2005 which was a moment when gay artists were not signed to major labels. I want through eight major labels—when they found out I was gay things always went south.
It's been amazing to be a voice in LGBTQ media when no one was speaking about these things. It's popular now, but back when it mattered it was a lot harder to start my career as an openly gay artist and speak about these issues rather than keep quiet, cash in, and only then come out.
BLADE: Where did that nerve come from?
KREIS: Less about nerve and more about being beaten down. How many things have to happen before you give up and decide to be honest?
BLADE: For many theatergoers, "Hadestown" will be their return to live theater. Other than it being visionary and remarkably entertaining, why would you recommend it?
KREIS: We need encouragement right now. But we also need art that facilitates a lot of important conversation about what's happening in the world. This has both elements.
"Hadestown" is not a piece of art that you easily forget. You're going to walk out of the theater with a story that sticks with you. You'll realized that your own voice matters. There's a part in the show, Orpheus' song, when the gods encourage him to get the balance of the world back again by telling him that his voice matters.
BLADE: Is it timely?
KREIS: Art is here to change the world. And this piece of art hits the nail right on the head. I'm a purist when it comes to art and song. There's a reason why we do it. people are listening now in a way they haven't listened before. To miss that is to miss the role of society, I think.
BLADE: And going forward?
KREIS: It's going to be interesting. We could double down on super commercialized theater or we may decide to really go the other direction and reclaim innovation. That remains to be seen.
'Broken Fantasies' showcases LGBTQ actors of color
SMYAL-backed production at Atlas Performing Arts Center on Oct. 16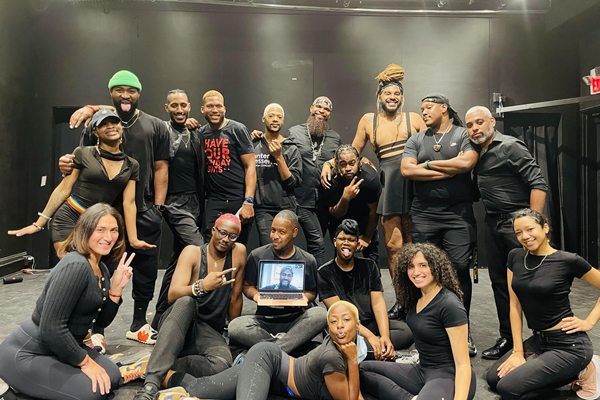 Broken Fantasies
Oct. 16
Atlas Performing Arts Center
1333 H Street, NE
$5-$10
Atlasarts.com
In "Broken Fantasies" (a new offering from Breaking Ground), young LGBTQAI+ actors of color perform scenes taken from their actual lives. Issues addressed include racism, homelessness, sexual abuse, substance abuse and coming out.
Due to the pandemic, last year Breaking Ground's annual offering was streamed online, but now a new SMYAL-backed production will be performed live for one night only on Oct. 16 at Atlas Performing Arts Center.
Breaking Ground's out artistic director AJ King, says "Broken Fantasies" uses familiar fairytales ("Three Little Pigs," "Cinderella," etc.) to tell powerful, not always easy, stories. In seven to eight vignettes, the tales unfold on a minimal stage, and in addition to dialogue, the seventeen-person cast employs music, poetry and dance to express their experiences.
Founded by King in 2014 in response to the need for expression in the arts as a vehicle for social change, Breaking Ground utilizes theater and performing arts to detail the lives, challenges and journeys of LGBTQAI+ of color in the DMV.
In 2016, SMYAL became the program's fiscal partner, and the same year, Breaking Ground received an award from the Obama White House for Champions of Change, solidifying their game in the arts community.
King, 32, was drawn to theater during middle and high school in Herndon, Va., and later became involved in programs combining social justice and the arts. He wasn't a trained director when he founded Breaking Ground but after seven years, King says, he's found his footing "Still, it remains challenging. Each year there's a different cast with varied energy, stories and personalities."
King explains, the cast writes scripts from interviews with other cast members. Sometimes the stories end happily, sometimes not. But without saccharine resolutions, the scenes offer options for audience members who might identify with the problems presented onstage.
"It's a lot. Cast members have to trust co-actors with their stories and then allow their stories to go onstage," he adds.
Cast member Eli Barton, 24, says, "The process of sharing your story is surreal at first. It takes courage. But you learn to look at yourself and be gentle about your situation. And when the audience relates to the experience, you understand that your story can really help others."
Last year, Barton, who is bisexual, played a trans man. But in "Broken Fantasies," she plays a straight supportive sister who strives to help her gay brother find his voice after the death of their mother. The vignette also involves women empowerment, a history of sexual abuse, and finding a way to navigate growing up a Christian household.
"Acting with other openly LGBTQIA+ is a blessing," adds Barton. "It's given me more exposure to the umbrella of the rainbow and allowed me to meet amazing artists. I feel safe and unguarded with them."
King encourages all stripes of people to attend: "As an audience member, during the performance you put a mirror up to yourself. There may be something relatable, tangible or abstract, or an opportunity for learning and healing. Following a show, it's not unusual for audience members to say, 'That's exactly what I went through and it was the first time I ever saw it portrayed on stage.'"
"And you don't have to be LGBTQIA+ to relate," he adds. "The issues covered transcend race, sexuality, gender expression—we deal with things that can be found in every family."
Theater patrons are required to wear masks and present proof of vaccination.
'Doña Rosita' marks reunion of three Spaniards at GALA
An excellent cast and dynamic staging elevate stellar production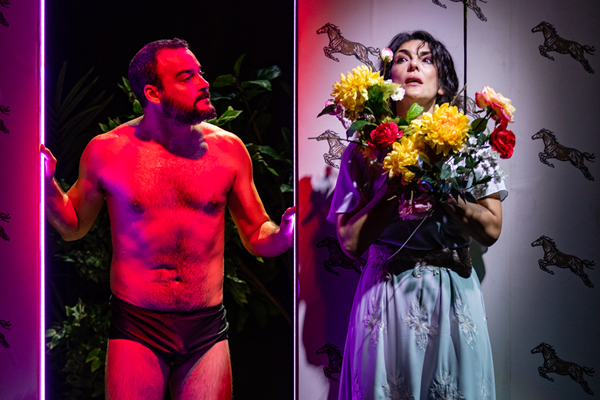 Doña Rosita la soltera
Through Oct. 3
GALA Hispanic Theatre
3333 14th Street, NW
$35-$48
galatheatre.org
In the 1930s, Federico García Lorca, 20th century Spain's greatest poet and dramatist, was writing plays about a woman's place in the world. In fact, Lorca, who was gay, was exploring women's souls in an unprecedented way for Spain, or anywhere really. His insight is frequently credited, in part, to his sexuality.
Now at GALA Hispanic Theatre, Lorca's "Doña Rosita la soltera (Doña Rosita the Spinster)" tells the story of Rosita, an unmarried woman who subsists on definite hopes of marrying a long-distance fiancé. Whether it's to keep the populace at bay or to feed a romantic fantasy, isn't completely clear, but years — decades, in fact — pass, and very little changes.
Set in the conservative world of middle-class Granada (Lorca's native province), the 100-minute play, performed in Spanish with English surtitles, spans the 1880s through the early 1900s, constrictive years for women in Spain. When Lorca wrote "Doña Rosita" in 1935, on the eve of the Spanish Civil War, he appreciated the recent gains made surrounding women's rights and foresaw further, imminent progress. Then, just a year later at age 38 and at the top of his game, Lorca was unlawfully arrested and murdered by Franco's rightwing thugs. All was lost.
Adapted by out writer Nando López, GALA's offering strays from Lorca's original in various ways: there are fewer characters, and the older Rosita serves more as a narrator, interacting with her younger self. Lorca's glorious poetry remains mostly intact.
Still, the title character's tale is clear: Orphaned as a child, Rosita (Mabel del Pozo) goes to live with her devoted aunt (Luz Nicolás) and uncle (Ariel Texidó), an avid gardener. As a young woman, she falls in love with her first cousin (also played by Texidó), and they're engaged. Despite the fiancé leaving Spain to join his aging parents on their sizeable farm in Tucumán, Argentina, the young lovers remain betrothed.
Domestic life goes on. With the support of relations, and the family's devoted but skeptical housekeeper (Laura Alemán), Rosita assembles a first-rate trousseau, and the affianced pair continue to exchange heartfelt letters. At one point, there's talk of marriage by proxy – an idea scoffed at by some of the household and neighbors.
The sameness of the unchanging household is offset by out director José Luis Arellano's dynamic staging, an excellent cast, actors nimbly changing characters onstage with the help of a hat or cravat fished out of a chest of drawers, Jesús Díaz Cortés' vibrant lighting, and incidental music from David Peralto and Alberto Granados. Alemán, so good as the shrewd housekeeper from the country (a place Lorca respected) also assays a spinster who comes to tea. And Catherine Nunez characterizes feminine youth, scornful of Rosita's unattached status. Delbis Cardona is versatile as the worker and Don Martin, a teacher charged with educating the ungrateful offspring of Granada's rich.
After a rare outdoor excursion to the circus, Rosita wrongly claims to have seen her would-be groom working with the troupe, but the housekeeper is quick to point out that the well-built puppeteer is by no means her stoop-shouldered barefoot fiancé, adding that more and more Rosita is seeing her faraway love in the face of the men about Granada. Swiftly, the aunt reminds the housekeeper to know her place – she's allowed to speak, but not bark.
Visually, the passage of time is indicated by the hemline and cut of Rosita's dresses (designed by Silvia de Marta), and the mid-play dismantling of the set (also de Marta), opening the family's rooms and garden to what lies beyond.
After intermission, six more years have passed and the narrative is more straightforward and patently compelling. Rosita's aunt, now a pissed-off, generally miserable widow in reduced circumstances, is packing up to move. It's been hard running a house, she says. And it's harder scrubbing the floors, replies the faithful housekeeper.
And it's here that del Pozo shines with Rosita's revelatory monologue, a searingly true, passionately delivered speech worth the price of a ticket.
"Doña Rosita" marks a collaborative reunion of three Spaniards – writer López, director Arellano, and actor del Pozo – who all worked on GALA's 2015, multi-Helen Hayes Award-winning production of Lorca's politically controversial "Yerma," the story of another complicated Spanish woman.