SPRING ARTS 2019 THEATER: Signature's 'Masterpieces,' 4615's 'Separate Rooms' among highlights
As always, out actors galore slated to star in D.C.-area spring '19 theater productions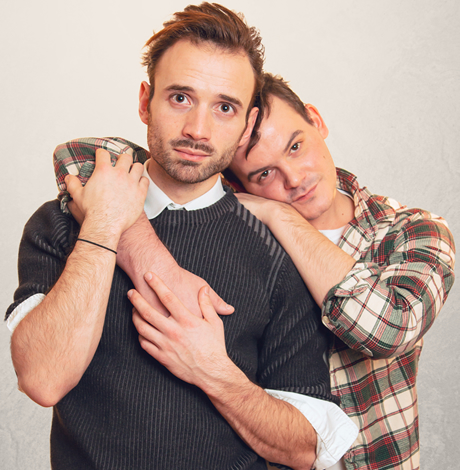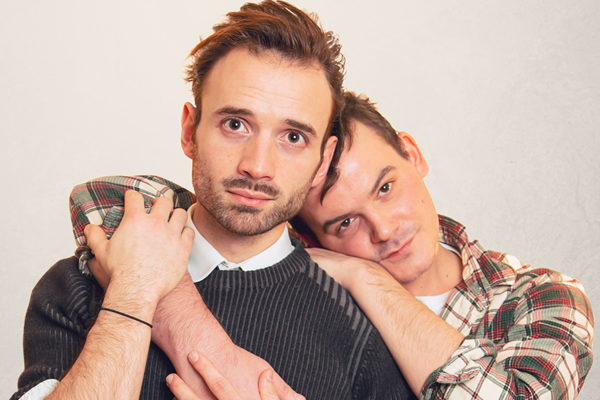 Long considered a time of renewal, spring means getting out and about. How better to revitalize than with theater?
Out playwright Joe Calarco ("Shakespeare's R&J") debut his "Separate Rooms" (through March 17) at up-and-coming 4615 Theatre Company (The Highwood Theatre at 914 Silver Spring Avenue, Silver Spring, Md.). It's a comedy about a group of friends who gather for an impromptu party following a friend's funeral. It began as the playwright's "Big Chill" but expanded in subsequent drafts.
Three of the play's nine characters are gay men. Josh is the dead man's lover and just hours after his partner's burial he's trying to stay afloat, Calarco says. At the party Josh meets gay character Simon, who provides solace in the way only a stranger can.
"Separate Rooms" features talented out actor Alex Mills. Jordan Friend directs. Full details at 4615theatre.com
At Shakespeare Theatre Company (610 F St., N.W.), out artistic director Michael Kahn's finale season continues with director David Muse's morgue-set production of "Richard the Third," through March 10, starring Matthew Rauch as the ruthless, bloodthirsty monarch. In addition to Rauch's nuanced turn, the large diverse cast includes standout performances by Christopher Michael McFarland as Buckingham and Sandra Shipley as the Duchess of York, Richard's mother.
Following is Kate Hamill's "Vanity Fair" (through March 31) based on the novel by William Makepeace Thackery. Hamill's adaptation "harnesses the frivolity of Thackeray's novel while recasting its (anti) heroines as complex, vibrant women." Jessica Stone directs.
Kahn ends his esteemed STC tenure with his staging of playwright Ellen McLaughlin's adaptation of Aeschylus' "The Oresteia" (April 30-June 2) at Sidney Harman Hall. This only surviving trilogy in Greek tragedy "chronicles a deluge of violence that can only be stopped when society peers into its own soul and sees the depths of its complicity." Details at shakespearetheatre.org.
Signature Theatre (4200 Campbell Ave., Arlington) presents the world premiere of "Masterpieces of the Oral and Intangible Heritage of Humanity" through April 7. Written by Heather McDonald and directed by Nadia Tass, it features out actor Holly Twyford and Felicia Curry in the story of three women trapped in a ravaged museum during a catastrophic hundred years war. It's on them to decide what's worth saving amid the chaos.
Next, it's Signature's out artistic director Eric Schaeffer's production of "Grand Hotel" (April 2- May 19). With book by Luther Davis and music & lyrics by Robert Wright and George Forrest, the 1989 musical is based on Vicki Baum's 1929 novel and play about love and intrigue set in luxe rooms between the wars. Baum's story was also made into a 1932 MGM film starring Greta Garbo and Joan Crawford, among other screen luminaries.
Here, the talent-packed cast includes Helen Hayes Award-winning out actor Bobby Smith, Natascia Diaz as Grushinskaya, the Russian prima ballerina who wants to be left alone, and Kevin McAllister.
Later the world premiere of John Dempsey and Dana P. Rowe's musical comedy "Blackbeard" (June 18-July 14) opens. Immersively set entirely on a pirate ship, the new work is staged by Eric Schaeffer and choreographed by out director/choreographer Matthew Gardiner. Details at sigtheatre.org.
Ford's Theatre (511 10 St., N.W.) marks springtime with a production of genius out composer Stephen Sondheim's dark comedy "Into the Woods" (March 5-May 22) based on classic fairytales. Singing Sondheim's gorgeous Tony Award-winning score is a terrific cast that includes out actor Jade Jones as Little Red Ridinghood, and Evan Casey as the Baker and Awa Sal Secka as the Baker's Wife. Peter Flynn directs. Details at fords.org.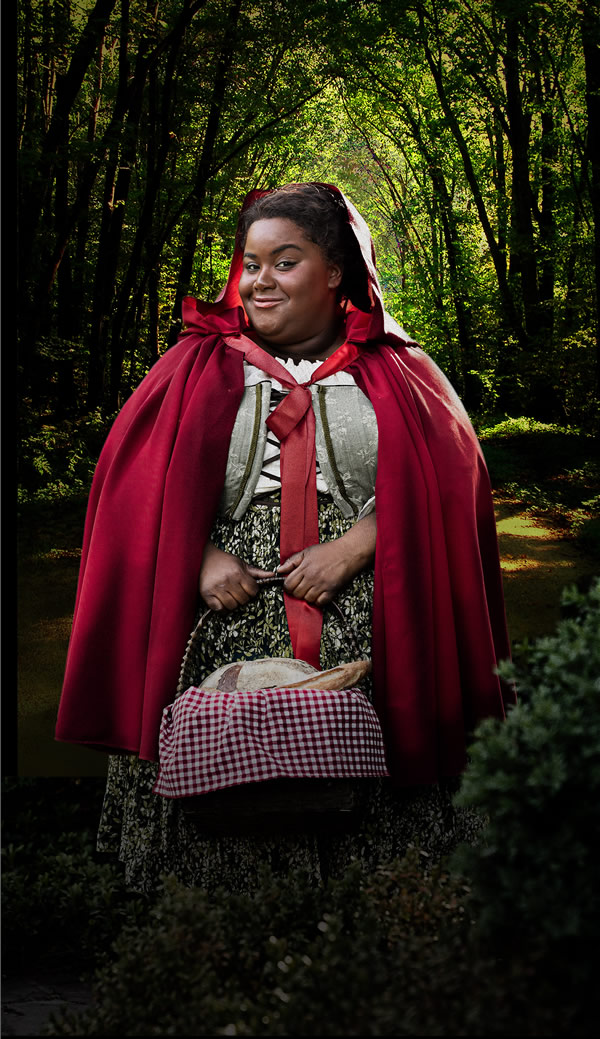 At Studio Theatre (1501 14th St., N.W.), out director José Zayasis stages playwright Hilary Bettis' "Queen of Basel" (March 6-April 7), an exploration of class, power and race set against Miami's annual weeklong arts happening for the rich and/or fabulous. Details at studiotheatre.org.
Theater J (temporarily at Georgetown University's Davis Performing Arts Center at 37th & O Streets, N.W.) presents "The Jewish Queen Lear" (March 13-April 17) staged by the company's out artistic director Adam Immerwahr. A classic of Yiddish theater written in 1898, playwright Jacob Godin's story focuses on Mirele Efros, a wealthy widow obsessed with finding the right wife for her son. Details at theaterj.org
The Kennedy Center presents "The Watsons Go to Birmingham–1963" (March 15-24) with Justin Weaks. This musical adaptation of Christopher Paul Curtis' celebrated book recounts an African-American family's bonding experiences during a tense time in American history.
Also, at the Kennedy Center, for one night only on April 6, it's "Triptych (Eyes of One on Another)," the first theatrical performance granted permission to explore and integrate the work of Robert Mapplethorpe, the acclaimed and sometimes controversial gay photographer who died from AIDS in 1989. The piece brings together choral ensemble Roomful of Teeth, vocalist-violinist-composer Caroline Shaw, and the poetry of Patti Smith and Essex Hemphill, with projections of Mapplethorpe's breathtaking images.
More Kennedy Center offerings include legendary out composer Jerry Herman's chestnut "Hello, Dolly!" (June 4- July 7). This time it's the national tour of the revival that famously featured Bette Midler about a beloved matchmaker. Broadway legend Betty Buckley stars.
"Falsettos" (June 11-23), William Finn and James Lapine's musical about a complicated New York City family, and in part how AIDS affects them, will be staged in an all new production from Lincoln Center. Details at kennedy-center.org
At Keegan Theatre (1742 Church St., N.W.), "Hands on a Hardbody" (March 9-April 6) is up next. It's a deceptively titled, Texas-set musical adapted by out playwright Doug Wright ("I Am My Own Wife") from the same-named 1997 documentary film about an unconventional endurance contest. The large cast includes out actors Oscar Ceville and Patrck M. Doneghy. Details at keegantheatre.com.
D.C.'s company dedicated to the LGBT experience, Rainbow Theatre Project (D.C. Arts Center, 2438 18th St., N.W.), presents "Clothes for a Summer Hotel" (April 4-28), Tennessee Williams haunting work about the last days of F. Scott Fitzgerald and Zelda Fitzgerald. Out director Greg Stevens directs. Details at rainbowtheatreproject.org.
Olney Theatre Center (2001 Olney-Sandy Spring Rd., Olney, MD) presents Tony Award-winning playwright Sam Ludwig's Ken Ludwig's farce "Comedy of Tenors" (April 10-May 12). The cast features talented local favorite Emily Townley opposite out Broadway actor John Treacy Egan.
And in May at Olney comes "Mary Stuart" (May 8-June 9) based on Friedrich Schiller's widely read 1800 take on the ill-fated royal. Adapted by Olney's out artistic director Jason Loewith and company, and staged by Loewith, it explores the chilling rivalry between England's Elizabeth I and her Scottish cousin. Details at olneytheatre.org.
For out actor Jaysen Wright, spring is Arena Stage (1101 6th St., S.W.) where he'll be performing in the new musical "Jubilee" (April 26-June 2) written and directed by Tazewell Thompson. Based on the real-life Fisk Jubilee Singers who shattered racial barriers in the U.S. and abroad, Thompson's new a cappella musical boasts an impressive three dozen songs. Details at arenastage.org.
1st Stage (1524 Spring Hill Rd., Mclean, Va.) presents Carson McCullers' "The Member of the Wedding" (May 9-June 2) directed by Cara Gabriel. A beautiful coming-of-age story set in small-town Georgia, the play — adapted from the bisexual writer's same-titled novella — is an expression of McCullers' enduring longing to connect. Details at 1ststagetysons.org
GALA Hispanic Theatre (3333 14th St., N.W.) presents the U.S. premiere of "FAME, The Musical en español" (May 9- June 9). Luis Salgado, who helmed GALA's Helen Hayes Award-winning "In the Heights en español," directs and choreographs this tale of tears and triumph at a performing arts high school. Details at galatheatre.org.
Helen Hayes Award-winning out actor Philip Fletcher is tackling the role of King Edward in Shakespeare's gory "Richard III" (May 15-June 16) at the much-admired movement-based company Synetic Theater (1800 South Bell Street, Chrystal City, Va.) where he's a longtime performer. Details at synetictheater.org.
Later this Spring, Justin Weaks also appears alongside Tim Getman and Kate Eastwood Norris in Rajiv Joseph's "Describe The Night" (May 27-June 23) at Woolly Mammoth Theatre Company (641 D St., N.W.). The Obie Award-winning play is comprised of stories spanning 90 years of Russian history. Excellent out director John Vreeke directs. Details at woollymammoth.net.
Round House Theatre (housed temporarily at The Lansburgh Theatre, 450 7 St., N.W.) presents Lucas Hnath's "A Doll's House, Part 2" (June 5-30), a clever sequel to Ibsen's 1879 proto-feminist classic. The cast includes out actor Holly Twyford, Nancy Robinette and Kathryn Tkel. Nicole A. Watson directs. Details at roundhousetheatre.org.
'one in two' lets audience choose which parts actors must play
'Pose' actor Ryan Jamaal Swain says approach 'keeps you on your toes'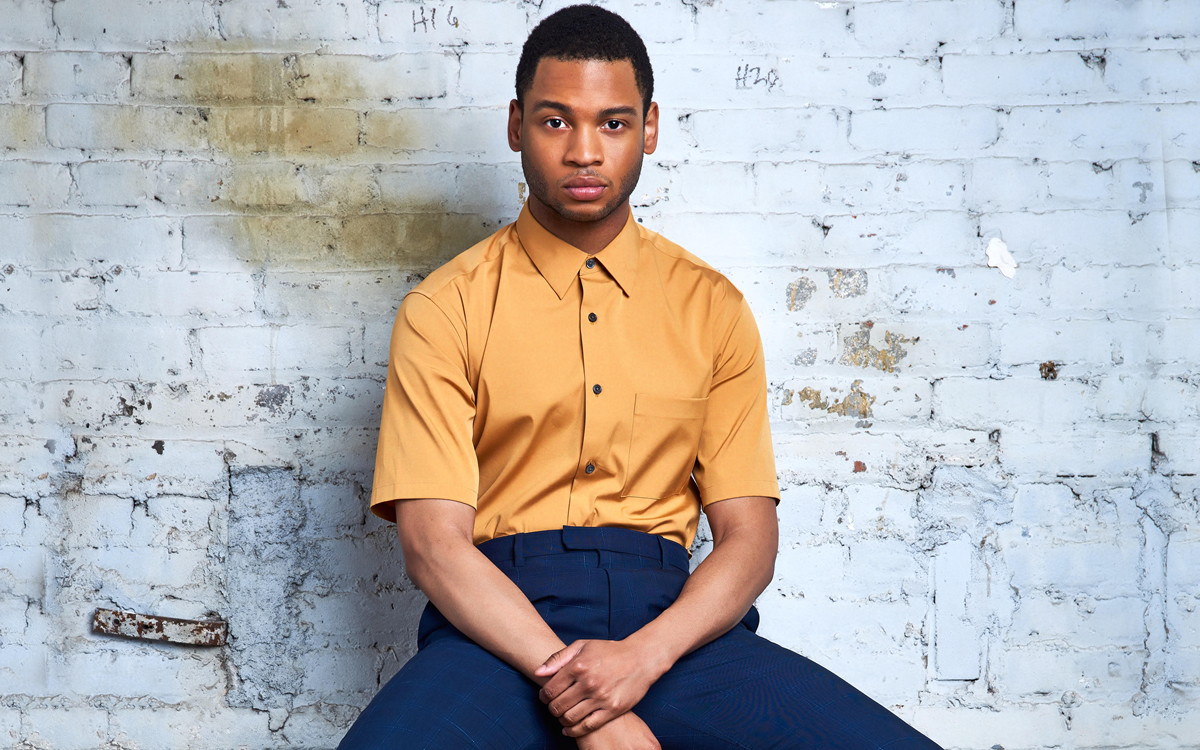 'one in two' 
June 1-25 
Mosaic Theater Company at Atlas Performing Arts Center
1333 H St., N.E.
$29-$64
Mosaictheatre.org
Out actor Ryan Jamaal Swain is best known for having played homeless dancer Damon, on FX's "Pose," the popular queer series revolving around ball culture in late 1980s New York. Along with television, Swain has a great love for theater. And now in a homecoming of sorts, the Howard University graduate is at Mosaic Theater for the area premiere of "one in two," playwright Donja R. Love's play inspired by his own HIV diagnosis and the resilience of the LGBTQ community.
In addition to Swain, 29, the cast features queer actors Justin Weaks and Michael Kevin Darnall (both of whom recently a finished Arena's production of "Angels in America"). Raymond O. Caldwell directs.
The audience is invited to choose which of three parts each actor must play for each performance.
WASHINGTON BLADE: A different part every night! That's a lot.
SWAIN: Yes, honey. But learning three tracks keeps you on your toes. It's one of those things. When I first sawthe world premiere in New York, I thought it was a gimmick but it's not. For me, I'm always looking for the next challenge. What will expand my prowess. With "one in two," the work kept coming across my desk so when the opportunity came up to come back to D.C. [Swain's currently based in New York] with a director I knew, I took it.
BLADE: Where and when does "one in two" take place?
SWAIN: Different places: bar, home, doctor's waiting room. Time wise, it's set in "now/until." The central character is a gay man who anchors the play and the others are various characters he finds on his hero journey. I won't tell you who they are, you'll need to come to the show to learn that.
BLADE: With "Pose," the time and place were very specific.
SWAIN: Yes, the end of the '80s in New York.With any type of queer stories, especially when you want to tell them with love and integrity there's a lot of conversation when you acknowledge a generation of unsung heroes. I stand on their shoulders to be able to do what I do.
BLADE: After graduating from Howard, your journey out of D.C. was swift.
SWAIN: Yes, it was. I left D.C. immediately following my graduation from Howard. I graduated May 7, 2016, went back home to Birmingham, Ala., exhausted my graduation money, and decided to make my own hero's journey and moved to New York. After three or four months, "Pose" came knocking on my door. I booked it and pretty much got started.
BLADE Did TV change your life?
SWAIN TV and film ask you to juggle more than just being a good actor. Publicity, image, etc. There are so many more eyes on you.
BLADE: And how did you handle it?
SWAIN: I come from a family that's not afraid to show when you've made a mistake. I was brought up to look at failures as lessons. It was a lot. I was just 22 at that time. Taught me a lot about who I am and who I will become. How to focus and work under duress.
I like TV and film but I will always make space for theater in my career. Makes me anchor back into self.
BLADE: When did you come out?
SWAIN: I came out to a friend at Howard. I sat her down in the cafeteria and invited her into my life. I don't believe in coming out per se. I think it's your right to fully welcome people into your life. She already knew, of course.
Also, while studying acting in Britain, I did a one-man show about queer poet Langston Hughes. Moving through his journey gave me the strength to have my own voice. Finding other queer folks gave me the strength to live my own story.
BLADE: How has your experience at Mosaic been?
SWAIN: Great. When deciding to do the part I had deep conversation with Reginald Douglas and Serge Seiden [Mosaic's artistic and managing directors, respectively]. I'm hungry about communication, collaboration and community. Mosaic does that. And they do it wrapped up in integrity and love.
A preview of this year's Helen Hayes Awards
Strong queer representation among diverse nominees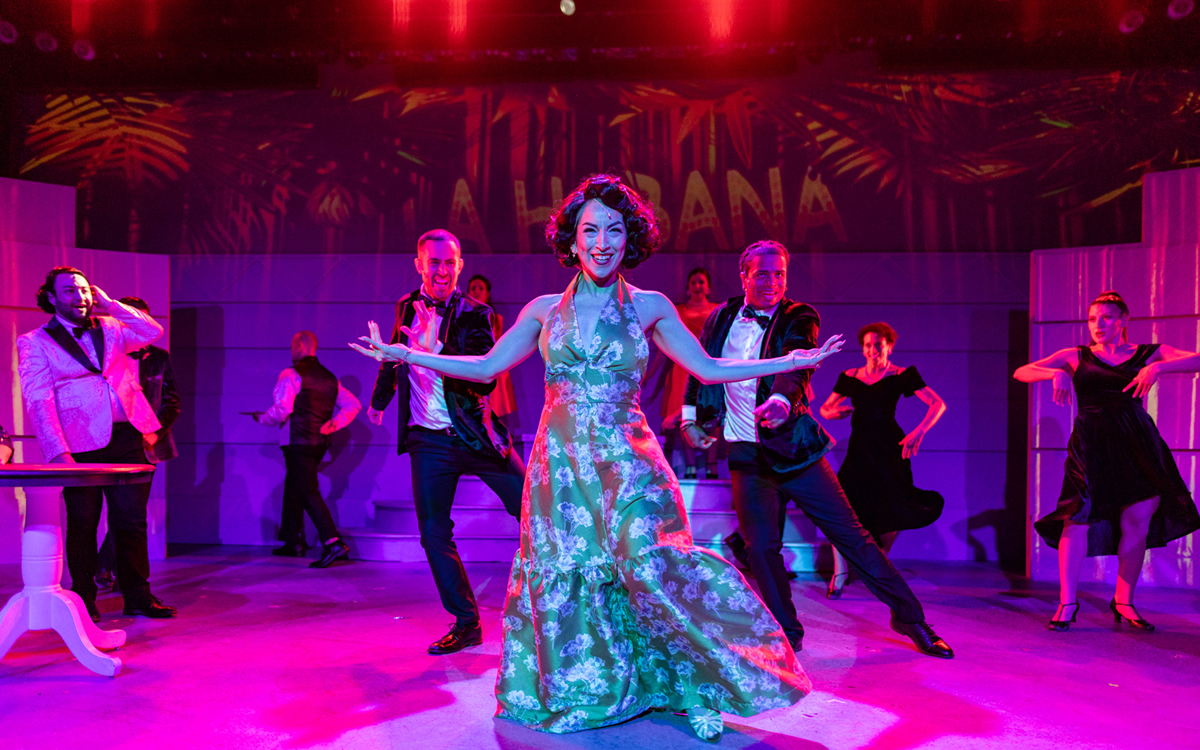 2023 Helen Hayes Awards
May 22, 2023
For tickets go to theatrewashington.org
After three years of varying and virtual approaches, this year's Helen Hayes Awards will be more familiar with the honors being doled out live and in person on Monday night at the Anthem. 
Integral in making the 37th awards both fun and sufficiently formal is delightful actor/director Holly Twyford who's been tapped to both co-host and co-direct the annual ceremony. "For me, it's not as hard as it sounds," she explains modestly. "Will Gartshore [co-director and celebrated Washington actor] has done the lion's share of the work. He'd already written an entire script by the time I stepped in. He's really smart and knows music."
Undeniably, Twyford brings a lot of experience to the gig. She's been attending the awards since the early '90s, and remembers meeting the late "first lady of American theater" for whom the Awards are named, and shaking her hand. She's also the recipient of multiple Helen Hayes Awards and so many nominations it's been written into Monday night's show. And while Twyford understands the show's inherent excitement and spontaneity, she's also aware of the challenges involved in creating a successful evening.
"I was just saying to my wife, these kinds of things are not easy to orchestrate," Twyford continues. "It's great and amazing to celebrate our community and its artistry, but it's tricky to have everyone heard and appreciated. It's a lot to do in one night, but we have to remember it's more than giving out awards, it's an opportunity to stop and look at the community.
"For instance, we have non-gendered acting categories. When you divide between men and women, some members of the theater community are left out. It's that simple."
This year, the music-filled awards ceremony is divided into two parts. Twyford shares hosting duties with local favorites Naomi Jacobson, Erika Rose, and Christopher Michael Richardson. Also on board in a guest spot is Broadway star Michael Urie who's currently finishing up a run of "Spamalot" at the Kennedy Center. Urie enjoys a long connection to Washington's Shakespeare Theatre Company where he played the title prince in Michael Kahn's 2018 "Hamlet," and last summer co-starred with husband Ryan Spahn in Talene Monahon's wonderful plague-set comedy "Jane Anger."
The awards selection process is arduous. Recognizing work from 131 eligible productions presented in the 2022 calendar year, nominations were made in 41 categories and grouped in "Helen" or "Hayes" cohorts, depending on the number of Equity members involved in the production with Hayes counting more.
Nominations are the result of 40 carefully vetted judges considering 2,146 individual pieces of work, such as design, direction, choreography, performances, and more. Productions under consideration in 2022 included 39 musicals, 97 plays, and 38 world premieres.
Many of this year's sensational nominees (actors, designers, directors, writers, etc.) come from the queer community. Here's a sampling.
Rising director Henery Wyand is nominated for Outstanding Direction in a Play for Perisphere Theater's production of Tanya Barfield's "Blue Door," the striking tale of a contemporary black professional who comes face to face with 19th century ancestors. In addition to directing, Wyand also designed the lighting, set, and costumes.
After graduating from Vassar, he came to D.C. for Shakespeare Theatre Company's prestigious fellowship program. About directing, Wyand says, "there aren't a lot of specifically young queer Black directors out there. It gives me a sense of urgency to make sure underrepresented stories are shared. And if I don't do that who will?"
And regarding his nomination, his sentiment is sweet: "Awards are a way to give flowers to people who are creating things. Living artists don't always receive appreciation for their work."
When Emily Sucher learned she'd been nominated for a Helen Hayes Award (Outstanding Choreography in a Play) for "To Fall in Love" with Nu Sass Productions, she seriously thought she was being punked.
"I got the news in a text from an unfamiliar number. I didn't believe it at first," she says. As an intimacy choreographer, Sucher is called on to stage stories with content of an intimate nature, and she just wasn't sure it was something that Helen Hayes' judges were looking to recognize. Clearly, they were.
Sucher adds, "Being queer shapes who I am as an intimacy choreographer and fuels my passion to tell all kinds of stories, and to show what sex and intimacy can look like. It's not always the same."
Out Chilean actor Fran Tapia is nominated for Outstanding Supporting Performer in a Musical for her work in GALA Hispanic Theatre's world premiere Spanish-language production of "On Your Feet! The Story of Emilio and Gloria Estefan en Español" (the production leads the nominee pack with fifteen nods including Outstanding Ensemble for a Musical).
As Gloria Fajardo, pop star Gloria Estefan's embittered mother, Tapia garnered rave reviews.
"Singing my character's song — 'If I Never Got to Tell You — breaks my heart, and that it was translated into Spanish by Gloria Estefan and her daughter Emily Estefan who is gay makes it ever more significant to me. I had the honor of introducing this version of the song to the world."
Tapia left her native Santiago, Chile, for Washington when her wife was posted at the Chilean Embassy. It was in the thick of the pandemic, and there weren't a lot of theater opportunities, so she thew herself into Divino Tesoro, a podcast where children and adolescents can discuss gender identity, and she also worked as director of GALA's youth program. It was the GALA job that led to an audition to play Gloria.
She's currently touring as Gloria Fajardo in the original English version of "On Your Feet!" During its June and July break, she'll appear in Lin-Manuel Miranda's musical "In the Heights" at the Pennsylvania Shakespeare Festival, and then in August it's back to playing Gloria at the pretty seaside Ogunquit Playhouse in Maine.
Despite her intense work schedule, Tapia isn't missing Monday's event: ""I'm honored to be nominated, yes. But I definitely want to win!"
Talented local actor Michael Kevin Darnall is vying for Outstanding Supporting Performer in a Play for his memorable comic turn as wonderfully flamboyant Isom in Studio Theatre's production of Katori Hall's "The Hot Wing King," a layered dramedy about Black men loving Black men, and yes, a hot wing competition.
This is Darnall's seventh Helen Hayes Award nomination prompting him to dub himself the DMV's Susan Lucci, (after the soap star who was nominated 19 times before finally winning an Emmy). Typically cast as the brooding young man, the biracial and bisexual actor fought hard to play Isom. "There's a lot of my mom in the character," he says, "so in part, all of this is a tribute to her."
The first time Darnall read for a Black role was five or six years into his professional career: "Playing Black men has been few and far between for me, so to play Isom as part of a cast of Black men whose skin tone ran the spectrum was very reaffirming, and those other actors became my brothers."
The cast became a tight-knit group on and offstage, collectively spending a lot of money at Le Diplomate, a trendy bistro a few blocks from Studio, where they indulged in escargot and gimlets. That close camaraderie and sense of fun was reflected in the work. They're now nominated for Outstanding Ensemble Performance in a Play.
Good luck to all the nominees.
A full list of award recipients will be available @theatrewashington.org on Tuesday, May 23. 
Actors radiate chemistry in Constellation's delightful 'School for Lies'
Reinvigorating a revered work with lots of new laughs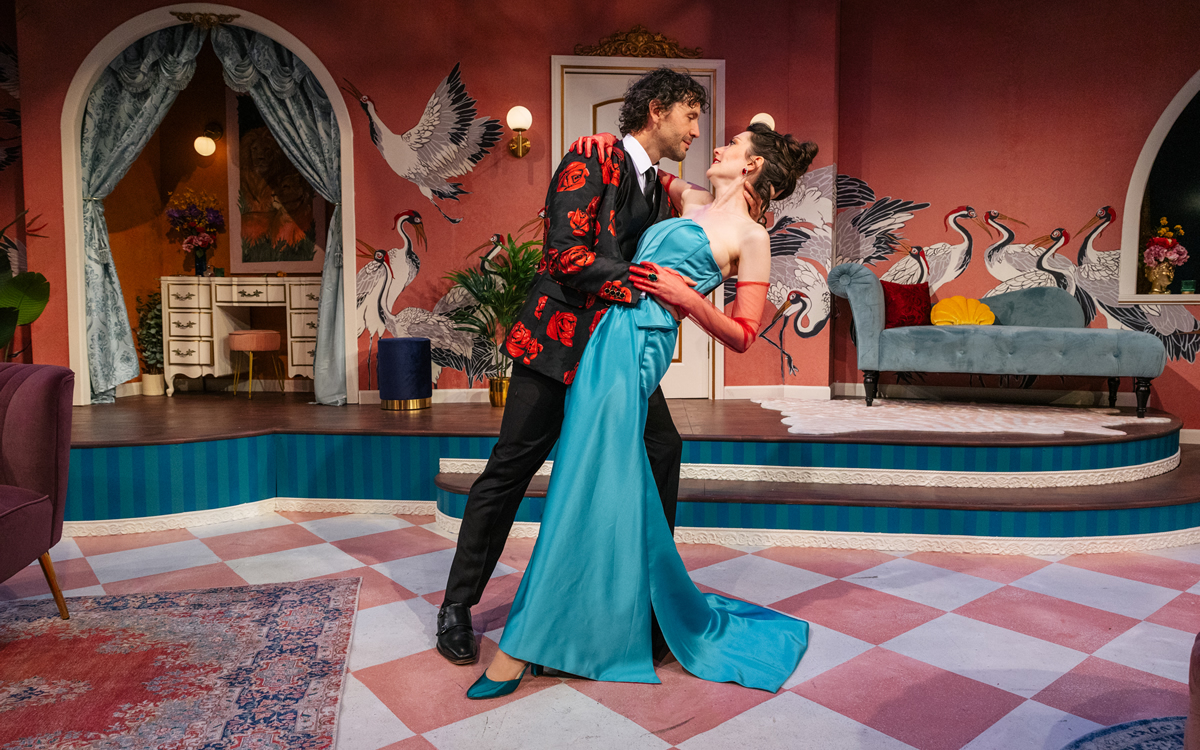 'The School for Lies'
Through May 28
Constellation Theatre Company in residence at Source
1835 14th St., N.W.
$20 – 55
Constellationtheatre.org
A lot can happen in a Parisian drawing room. 
With David Ives' "The School for Lies" (now at Constellation Theatre Company), 100 minutes of nonstop amusement unfold solely in the busy salon of popular young society widow Célimène archly assayed by Natalie Cutcher.
Ives's play is a "translaptation" (transaction + adaptation) of Molière's 1666 "The Misanthrope," a classic comedy of manners in verse. And while at the top of the show, the playwright credits Molière with having mixed "the batter for tonight's soufflé," he's crammed his play with his own elegantly constructed, often funny, and sometimes raunchy verse, reinvigorating a revered work with lots of new laughs and contemporary references.
Now back to Célimène's crib. Rife with fops and frenemies, the widow's posh playpen is ordinarily a whirlwind of gossip, fashion, and sometimes scandal, but on this day it's a little different.
Today, Frank (Constellation vet Drew Kopas), a dourly dressed Frenchman returning from England, finds his way to the party. And as his name suggests, Frank (all other characters retain the names that Molière originally gave them) is a stickler for candor and truth. Unlike le tout Paris, he's averse to frivolous talk, bad poetry, and the vicissitudes of the demimonde.
For kicks, Frank's pal and crossdressing scenester Philinte (Dylan Arredondo) puts out a spicy rumor about Frank and Célimène involving romance and social status. Alas, even sharp-witted Frank, not immune to the prospect of true love, is taken in (as evidenced by a new dreamy demeanor and sartorial switch from bland duds to something infinitely snazzier).
Others in the house, including the comely widow's ragtag suitors: the aptly named Clitander (Jamil Joseph); Oronte (Jacob Yeh), a litigious poet; and Acaste, a leopard-print wearing, most contentedly self-involved aristo played by Ryan Sellers. Also darting about are Éliante (Ría Simpkins), Célimène's cordial relation who's both naïve and amorous, and Arsinoё (Gwen Grastorf), a hypocritical scold eager to assist in her friend's ruin.
And memorably, there's Dubois (Matthew Pauli), Célimène's poker-faced footman who's assigned the thankless job of serving canapés to his boss' bumptious and clumsy guests. Pauli doubles as Frank's uncouth valet.
Director Allison Arkell Stockman delivers a fast-paced, well-timed and delectably camp entertainment. At times, the cast is at odds – while some actors are chewing the scenery, others allow Ives' astonishing dialogue to do the heavy lifting.
The best scenes are those featuring Cutcher and Kopas as Célimène and Frank. They are a well-matched pair seemingly equal in both barbs and curiosity. What's more, the actors radiate chemistry.
While Ives' play might be set in the time of Louis XIV, Constellation's delightfully designed production isn't moored to an era. The widow's showy digs compliments of Sarah Reed are salmon-colored, festooned with outsized flying cranes and lit by a pink feathered fixture, simultaneously reading both Harlow than DuBarry. The minimal seating includes a purple chaise and big pink pouf. There are upstage nooks for the requisite vanity and bunches of floral tributes. Frank Labovitz's wildly colorful, pitch perfect costumes give a nod to a period, but just a nod.
With its dizzying onslaught of clever rhyming couplets, Ives' script is a marvel. (And it's worth noting, the matinee I attended, the admirable cast didn't flub a single line.) It makes you wonder about the writing process. Did the playwright wrack his brain in pursuit of the next smart rhyme or in a state of artistic fecundity, did the words readily flow? Whatever the case, it's a good time. And it's here to be enjoyed.