March 30, 2019 at 1:29 pm EDT | by Mark Lee
Elected official's D.C. Eagle incident spotlights bigger ID issue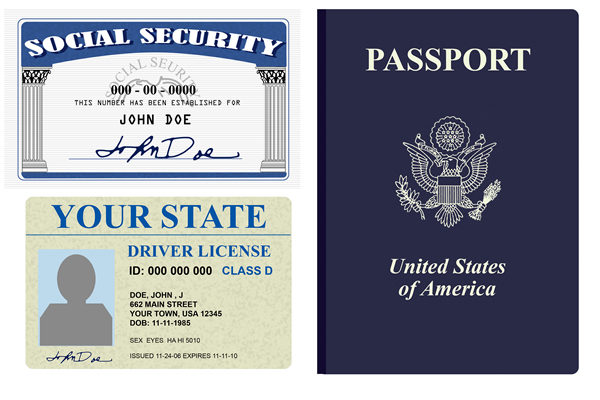 It was an incident sparking news reports and public discussion both at the time and in the past week. The controversy centered on D.C. Council member and former Mayor Vincent Gray having been literally tossed out of the D.C. Eagle gay leather dance club and event venue in northeast Washington last fall when entering a general public arts gathering hosted there on Sept. 29.
The Alcoholic Beverage Control Board ruled on March 13 that Gray suffered "unnecessary physical force" when shoved out of the entrance by a doorperson, propelling him to the ground and inflicting minor cuts and bruises. After being asked for identification and presenting only a Council identification card not displaying a date of birth, Gray was denied admission, according to the city liquor agency investigative report, but was subsequently subjected to illegal and inappropriate physical treatment. The ABC Board fined the nightclub and ordered a seven-day license suspension.
While concerning factually contested and controversial circumstances of an unfortunate nature involving improper action, the occurrence served to indirectly spotlight a larger dilemma facing D.C. bars, restaurants, and nightclubs – and highlighted regulations requiring reform.
The broader problem is that D.C. establishments confront near-functionally impossible proof-of-age enforcement protocols. District politicians must reform the rules to better support venue efforts to preclude and prevent underage drinking.
Local venues have demonstrated a long-proven collectively consistent compliance effort, resulting in the District being nationally recognized for a distinctively low rate of underage consumption through diligent prevention efforts and exemplary business practices.
While the national incidence of underage drinking at licensed bars and restaurants is 17 percent, D.C. registers significantly better and as low as 10 percent in recent years.
D.C. law does not require licensed establishments to check IDs for all patrons as a condition of admittance, but they are allowed to do so. Depending on the venue and activity format, particularly at bars and nightclubs, regulation-qualifying valid identification is oftentimes required to enter. Most restaurants, and many bars, alternatively request ID when an alcoholic beverage is ordered if the patron's age is not readily apparent.
If a customer is asked for ID, whether for admission or when requesting alcohol, failure or inability to provide it necessitates automatic denial under the law.
Violation of this legal requirement, or compliance failure when tested by the liquor agency's robust undercover purchasing program, incurs citation and significant fines, and can result in license suspension or loss.
Rigorous business practices serving to prohibit underage customers from purchasing or consuming alcohol protects bartenders or servers who must also abide enforcing the law and whose livelihoods are at stake.
Liquor-serving establishments, however, confront a huge problem in their herculean efforts to fully enforce the law, regularly encountering scores of false IDs. Worse, local businesses have been abandoned by city officials to fend for themselves against great odds and while facing huge liabilities.
As almost any underage person can attest, extremely high quality 'fake IDs' are readily purchasable online. These now impossible-to-determine-as-false replicas, commonly originating with sellers in China, pose a major underage enforcement challenge. Even police officers are typically unable to detect these fakes and won't provide enforcement support when requested, and city officials have refused to enact rules designed to effect customer citation for age falsification.
D.C. regulations, however, establish a "strict liability" standard punishing venues for any violation regardless of whether they employ every due diligence and conscientiously comport with best practices for enforcing the law. Good faith efforts to comply should be a crucial factor in deciding whether a violation warrants an infraction judgment.
Mayor Muriel Bowser and the D.C. Council must act to revise the statute and establish an equitable standard that takes into account the procedures and practices utilized by alcohol sellers, necessitating city liquor agency adjudication on an actual case-by-case basis reflecting the facts in each individual case.
Determining violations on an equitable legal basis is the only fair remedy.
Mark Lee is a long-time entrepreneur and community business advocate. Follow on Twitter: @MarkLeeDC. Reach him at OurBusinessMatters@gmail.com.