June 6, 2019 at 9:16 am EDT | by Lennie Carter
DC Front Runners Pride Run—past meets present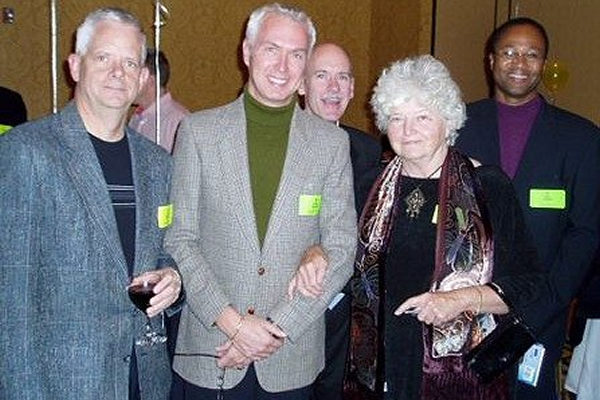 This Friday, 1,600 runners and walkers, 150 volunteers, and hundreds of spectators will gather in a cemetery in Southeast Washington to celebrate Pride, reaffirm LGBTQ+ rights, and support local charities. The Pride Run is a 5K race organized by the DC Front Runners, a gay running and walking club founded in 1981 serving the greater Washington area. I joined in the mid-1990s when my then-partner and now-husband Charlie Divan introduced me to an amazing bunch of people that I count today as my D.C. family.
Our club forms part of an international 'frontrunners family,' a network of clubs around the world that takes its name from "The Front Runner," the groundbreaking novel published by Patricia Nell Warren in 1974. The book tells the story of a love affair between a running coach and one of his star athletes, boldly yet tenderly tackling the taboo subject of homosexual love in competitive sports. A critical and commercial success, the book also had a powerful and positive impact on me personally when I first read it as a young gay man in rural Ohio.
In 2004, to honor the 30th anniversary of the book's publication, the DC Front Runners invited Warren to our annual anniversary party. She graciously accepted. I had the privilege of meeting with this courageous, lovely lady and will forever treasure the memories I have of that evening. Warren passed away on Feb. 9 at age 82.
The Washington chapter of the Front Runners was spawned by a Pride Run held at Hains Point in summer 1981. Like much of gay Washington and beyond, the club was devastated by the AIDS crisis, with more than a dozen members succumbing to the disease in the 1980s and 1990s. But the crisis also brought us closer together in many ways. We organized our first Pride Runs in those years, donating funds raised to organizations providing life-supporting services such as the Whitman-Walker Clinic.
Since 2013, the Pride Run has been hosted at Historic Congressional Cemetery on a course that winds along the adjacent Anacostia Riverwalk Trail. When we first approached the Cemetery's President Paul Williams about potentially holding the race there, we were thrilled to discover that the cemetery had already earned its place in gay history.
Leonard Matlovich, a gay rights pioneer who appeared on the cover of Time magazine in 1975 as a proud homosexual serving in the U.S. military, is buried in the cemetery. Matlovich's bravery in coming forward triggered a national debate that ultimately led to a lifting of the ban on gays in the military. Many other LGBTQ advocates chose to be buried near him, creating the cemetery's Gay Corner that continues to expand. The Pride Run starts and finishes right by Matlovich's tombstone.
This year marks the 7th Pride Run at Congressional Cemetery. It has been heartwarming to watch the event go from strength to strength over the years. We have more than doubled the number of participants from 750 to 1,600. Our tried and trusted race logistics partner throughout has been Pacers Events, helping us with the myriad tasks that come with putting on a road race, everything from online registration, course measuring and marking, supplying bibs, to chip timing.
And thanks to the stellar support we receive from community sponsors and individual donors, we have been able, in addition to organizing an awesome race and after-party, to support a host of local LGBTQ+ and youth-supporting charities. To help develop the fundraising part of the Pride Run, the club created the Pride Run Foundation, which is now a designated charity that I've been privileged to lead since 2017. Pride Run 2019 beneficiaries are Casa Ruby, the Wanda Alston Foundation, Teens Run DC, the Team DC Student-Athlete Scholarship, and—our newest addition—a Blade Foundation Fellowship supporting an aspiring investigative journalist.
As we pay tribute to the Stonewall Uprising 50 years on, let's remember that we can all make history—often in ways bigger than we realize in the moment—by everyday decisions we make and actions we take.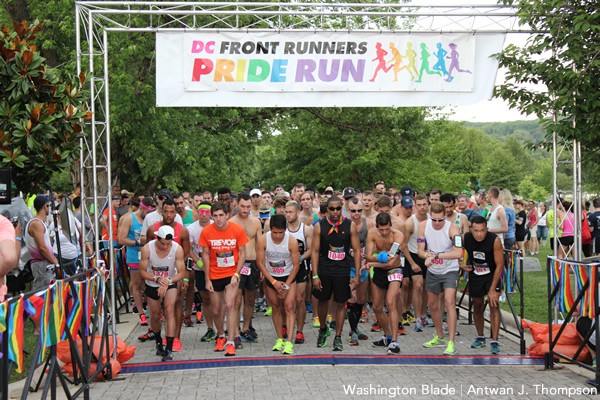 Lennie Carter is executive director of the Pride Run Foundation.