June 7, 2019 at 12:38 pm EDT | by Alex Graham
A few LGBT advocacy groups worthy of your support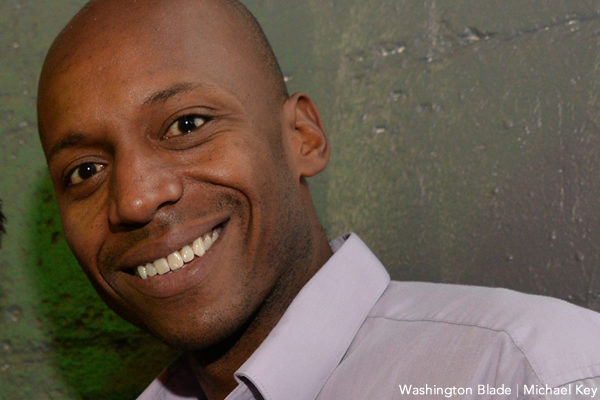 This year marks the 50th anniversary of the Stonewall riots. While the LGBT community has experienced immense positive change, much work remains to be done. As an LGBT-owned company, Graham Capital is proud to support our community both locally and nationally. I want to take a step back from my normal financial column to highlight some notable organizations that deserve our community's financial support. Although it may not fit into your current budget plan, when possible and with proper budgeting, every dollar donated can make a lasting impact on the future of our community.
When determining which organizations to support, I personally like to split organizations into three major categories: national, local (DC Metro Area) and my hometown (Tampa):
NATIONAL
Named after its related short film, TREVOR, this organization provides immediate crisis support to LGBTQ youth. Its 24-hour hotline provides constant support to our most vulnerable community members.
National Center for Transgender Equality
Founded in 2003, this organization is the first advocacy group founded by and for the transgender community.
National Gay Pilots Association
As the largest organization of LGBTQ aviation professionals and enthusiasts from around the world, NGPA's mission since 1990 has been to build, support, and unite the LGBTQ aviation community worldwide. As an aviation enthusiast, I am drawn particularly to their major programs that offer training scholarships to LGBTQ individuals that want to have a career in the aviation industry. Unfortunately, training costs continue to prohibit many people from entering this career path.
LOCAL
SMYAL (Supporting and Mentoring Youth Advocates and Leaders)
Aimed at the D.C. metro area's LGBTQ youth population, SMYAL provides after school programming for youth to develop leadership skills and personal connections. It also sponsors transitional housing for young community members who may no longer be welcome at home.
Provides a safe home base for everyone in the LGBTQ community. Its programming is wide ranging and aims to positively boost our local community.
Finally, I always like to support those organizations that may exist in smaller communities than our own. For me, that is Metro Inclusive Health in Tampa, Fla. It's important to me because many of these organizations do not have as strong of a donor base and, more often than not, cannot rely on local or state funding. While I am lucky to see the city where I grew up evolve to embrace our community, that is not always the case. These organizations are on the front lines of protecting and nurturing our community and I highly recommend searching for a local organization of your own.
Next month, we will return to regularly scheduled financial programming, but as we celebrate our community today, our storied past, and bright future, I want to thank all organizations (including the Blade!) that help us grow and stick together.
Alex Graham is a principal at Graham Capital Wealth Management, a registered Investment Advisor located on K Street. Reach him at 202-780-7726 or [email protected].