September 20, 2019 at 3:47 pm EDT | by Philip Van Slooten
Calendar: Sept. 20-26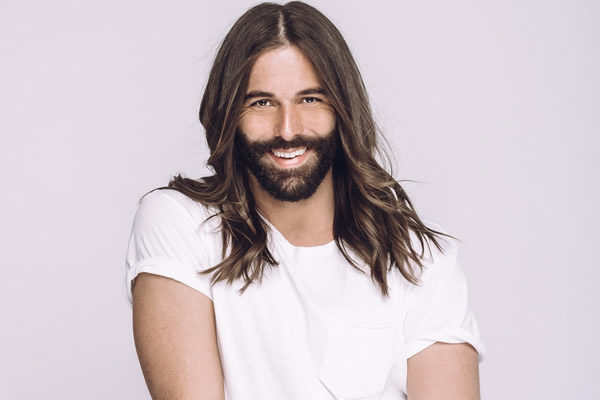 Friday, Sept. 20
The REACH Opening Festival starts today from 9 a.m.-10:30 p.m. at the Kennedy Center for Performing Arts (2700 F St., N.W.). The event includes 16 days and nights of free performances and activities celebrating the new expansion of the REACH campus. These innovative indoor and outdoor spaces put the audience at the center of the art. Tickets and information available at cams.kennedy-center.org.
The historic Woodrow Wilson House museum (2340 S. St., N.W.) presents its Vintage Garden Soirée tonight from 6-9 p.m. Step back in time and experience the excitement of the 1920s while dancing under the stars to live jazz music by the Foggy Bottom Whomp Stompers. Toast the upcoming anniversary of Women's Suffrage with a vintage cocktail. Tickets start at $40. Come early for the VIP reception to meet the curator and see rare Suffrage artifacts. Visit woodrowwilsonhouse.org/events for tickets and information. 
Fall isn't here yet. Join host DJ Matt Bailer at the Hot Gurl Summer Queer Dance Party starting at 10 p.m. tonight in the Satellite Room (2047 9th St., N.W.). Tickets are $5 for this 21-and-up event. Doors open at 10, show starts at midnight and dancing fills the night until 3 a.m. Dee Dee Deleon, Washington Heights and Venus Fastrada also host. For tickets and information, visit eventbrite.com. 
Saturday, Sept. 21
The Maryland Trans Resilience Conference is today from 9 a.m.-3 p.m. at the Lord Baltimore Hotel (20 West Baltimore St., Baltimore). The conference includes workshops, panel discussions, wellness, art, resource tables and more all within a trans-affirming environment. Admission is free but registration is encouraged at eventbrite.com.
"Coat of Many Colors: The Music of Dolly Parton" hosted by The American Pops Orchestra is tonight from 8-9:30 p.m. at Arena Stage (1101 6th St., N.W.). Tickets start at $35 for this one-night only show. Join the American Pops for a season opener featuring the music of an iconic, country legend featuring the talents of Grammy-nominated singer-songwriter Joan Osborne, Nova Payton of "Dreamgirls," Garrett Clayton of King Cobra and "Hairspray Live" and many more. Visit eventbrite.com for tickets and information. 
Defending our Transgender Brothers and Sisters in Arms presented by Veterans Against Hate is tonight from 4-6:30 p.m. at the Cloyd Heck Marvin Center Amphitheater (800 21st St., N.W.). Opening statement will begin at 4 p.m. followed by a panel discussion at 4:30, a reception at 6 and a screening of the documentary "TransMilitary" at 6:30. Learn more about this free event at thedccenter.org and veteransagainsthate.org.
The D.C. Shorts International Film Festival opening weekend city view party is tonight from 7-9 p.m. at the Cambria Hotel Washington, D.C. Convention Center (899 O St., N.W.). Tickets are $25. Celebrate the festival's opening weekend with cocktails, appetizers and dancing to DJ MIM beneath the stars. Tickets and information available at dcshorts.ticketleap.com.
Sunday, Sept. 22
The Sunday Dinner Drag Show is tonight and every Sunday at Shaw's Tavern (520 Florida Ave., N.W.) starting at 8 p.m. Join drag queen Kristina Kelly and her ladies of illusion along with dinner and a side of laughs. Free tickets are available on eventbrite.com, but attendees must still make a reservation by emailing shawsdinnerdragshow@gmail.com. 
QT Fusion Dance: Blues Night is tonight from 6-9:30 p.m. at the Green Lantern (1335 Green Court, N.W.). The event features LGBTQ blues dance lessons taught by Lucy and Clyde. Lucy McVeigh is a partner dancer with 10 years experience specializing in lindy hop and blues, while Clyde is a seasoned instructor who is the only blues dancer in D.C. to compete at the all-star level in national competitions. Lessons are $10, $5 via Facebook and free in exchange for volunteering. For more information, visit eventbrite.com or Facebook events. 
Monday, Sept. 23
Rayceen's Reading Room is tonight from 6-8:30 p.m. at the Cleveland Park Public Library (3310 Connecticut Ave., N.W.). Team Rayceen kick off the D.C. public library's banned books week with an evening of entertainment filled with author talks, poetry readings, dramatic monologues and more all designed to highlight self-expression, cultural diversity and freedom of speech. Visit dclibrary.org to find out more about this and other banned book week events. 
Tuesday, Sept. 24
The "Dracula" season three watch party is tonight and every Tuesday at 9 p.m. at the D.C. Eagle (3701 Benning Rd., N.E.). Watch the newest episode of "Dracula" with local host Crystal Edge. Following the screening will be a drag show featuring a rotating list of guest performers. There is no cover for this 18-and-up event and drinks are two for one all night, every Tuesday. For more information visit eventbrite.com.
Wednesday, Sept. 25
Night Out for Trevor hosted by The Trevor Project is tonight from 6-9 p.m. at Pitchers D.C. (2317 18th St., N.W.). Ticket sales support the project's youth suicide prevention services. Come enjoy an open bar sponsored by Three Olives Vodka, meet local and national Trevor representatives and learn about ways you can support LGBTQ youth. For tickets and information, visit give.thetrevorproject.org.
The 14th Hispanic LGBTQ Heritage Awards hosted by the Latino GLBT history project are tonight from 6-9 p.m. at the Human Rights Campaign (1640 Rhode Island Ave., N.W.). Hispanic heritage month is a time for the community to come together and recognize exceptional individuals who have celebrated and promoted the Latinx experience. Food and drink will be provided. Admission is free but donations are accepted at the door. Visit latinoglbthistory.org for more information. 
The Lambda Bridge Club meets 7:30 p.m. tonight at the Dignity Center (721 8th St., S.E., across from the Marine Barracks) for duplicate bridge. No reservations are needed and newcomers are welcome. Phone 202-841-0279 if you need a partner.
Thursday, Sept. 26
"Queer Eye's" Jonathan Van Ness talks about his new memoir, "Over the Top: A Raw Journey to Self-Love" tonight starting at 7:30 p.m. at Sixth & I (600 I St., N.W.). Van Ness moves from the grooming and self-care tips that launched him to stardom on the landmark make-over series to details about his life today. For more information, visit sixthandi.org.