March 14, 2020 at 2:42 pm EDT | by Mark Lee
D.C. now has data for nightlife reform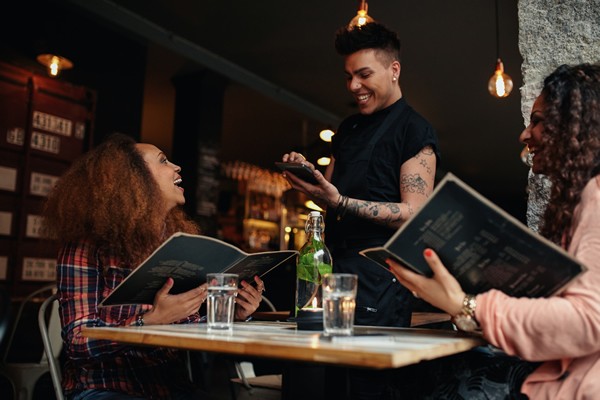 For the first time in D.C. history, the District government has assembled comprehensive data on the financial contribution of the nightlife business sector.
Two weeks ago, D.C. Mayor Muriel Bowser released a 72-page in-depth commissioned report. This impressively detailed survey, titled "Economic Impact of D.C.'s Nightlife Industry," is an exhaustive examination of the city's largest local private-sector small-business category and hometown fiscal powerhouse in an attractive magazine-style format.
The numbers are startling: 65,000 jobs. 2,359 establishments, a three-fold expansion in 12 years – with 1,276 restaurants, bars, and nightclubs holding an alcohol license and representing a net increase of 200 such venues in only the past four years. A whopping $7.1 billion annual economic contribution. $3.16 billion paid in wages and benefits. $562.3 million in direct city tax revenues alone, representing $1,789 in funds for each D.C. household, with the local revenue benefit increasing to $796 million per year when including property taxes.
The fiscal impact of the broader hospitality sector is actually even greater. Toss in hotels and add an auxiliary array of nightlife-related secondary economic contributors not included and the numbers grow from startling to staggering.
More than money, however, is the diverse cultural vitality and popular community amenities provided by the city's nationally unique independent small-business nightlife sector. Approximately 96 percent of alcohol-licensed bars, restaurants, and nightclubs are locally originating establishments and not the franchise chains or national corporations common elsewhere. These socializing spaces enliven and define city neighborhoods. Residents clamor for the integration of dining, drinking, dancing, and entertainment venues near their homes and point with pride to those both close by and across town.
Convoluted and complex licensing and regulatory procedures, however, threaten all of that. Peppered throughout the report are stark warnings about the many variable challenges confronting nightlife businesses. Primary among them is the arcane method and manner businesses must traverse in order to open and operate, and is an embarrassment for a city striving for modern efficiency and world-class stature.
Fully half of the nearly one-in-five nightlife venues surveyed identify the byzantine regulatory approvals and alcohol licensing processes as the biggest barriers to entry and obstacles to success. The tight-margin engines of local employment, city revenues, and community life face extraordinary costs and delays in licensing protocols. Competitive disadvantages resulting from arbitrary operating limitations due to an out-of-balance community approval scheme is the cause.
Advisory neighborhood commissions now broadly attempt to impose small-area specific restrictions inconsistent with common licensing benefits. They no longer even pretend to offer rationale, merely pumping out paper forms with nothing more than checked boxes of presumptive problems not in evidence. Incredibly, it's an abuse of legal intentions tolerated by the ABC Board and city alcohol agency.
Among many egregious examples are those in the newly vibrant Wharf area of ANC-6D and the long-established U Street nightlife area of ANC-1B. Like others, these advisory commissions have adopted a policy of filing protests opposing both new license applications and venue renewals unless able to coerce cookie-cutter limitations contrary to equitable citywide rules and resulting in competitive disadvantages. ANCs, so-called "citizens associations," and ad-hoc groups of merely five-or-more random residents know businesses refusing to succumb incur huge costs and long delays.
The displaced operators of Town nightclub seeking to open a new location faced protests by six entities. Despite recognized stature as respected long-time nightlife professionals, they finally won a high-profile licensing battle six weeks ago that spanned a half-year and cost tens of thousands of dollars – so they can make a major neighborhood investment in restoring a derelict abandoned building.
Mayor Bowser, her administration's year-old nightlife liaison office, and the D.C. Council must conjure up the courage to challenge and constrain these anti-business bullies and act to reform and repair the regulatory process. If they fail to do so, the city's next nightlife report will detail the diminishment of the enterprise this one celebrates.
Mark Lee is a long-time entrepreneur and community business advocate. Follow on Twitter: @MarkLeeDC. Reach him at [email protected].