May 15, 2020 at 5:28 pm EDT | by Chris Johnson
WH press secretary deflects questions on past opposition to same-sex marriage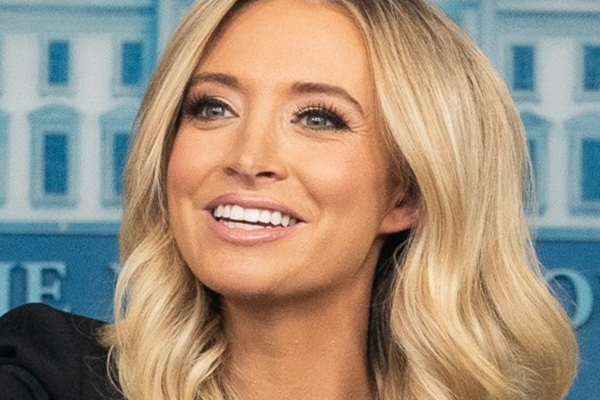 White House Press Secretary Kayleigh McEnany deflected questions Friday about her past opposition in 2015 to same-sex marriage, which at the time she said was driven by arguments based on "farcical blabber."
In response to questioning from the Washington Blade, McEnany asserted her pregorative as White House press secretary wasn't to discuss her personal views, but to as serve as a spokesperson for President Trump.
"I'm not up here to give my personal views on anything," McEnany said. "What I'd say is that I'm very proud of this administration, which has been fair and equitable and just to all Americans, and open to all Americans as it should be."
McEnany, however, disclosed she thinks her views on same-sex marriage are consistent with those of Trump.
"I think our views are entirely consistent, and I'm not up here to give my views on a Supreme Court case from many years ago," McEnany said.
After winning election in 2016 on a campaign based on opposition to same-sex marriage, Trump said in an interview with "60 Minutes" Leslie Stahl he's "fine" with the decision and consider the matter "settled." The White House has subsequently said that demonstrates he came into office in support of same-sex marriage.
When the Blade asked how Trump's comments on same-sex marriage on "60 Minutes" could be consistent with her opposition, McEnany said she wouldn't contradict her boss.
"I stand behind the president and stand behind his views," McEnany said. "I'm here to represent the president, not to pontificate about Supreme Court cases from long ago."
As revealed in background material from the LGBTQ media watchdog GLAAD, McEnany years before her appointment as press secretary was vocal as a Harvard law student against the Supreme Court ruling in favor of same-sex marriage nationwide.
At the time, she chose to back up her opposition to the ruling based on federalism, despite the fact the U.S. Constitution asserts no state can deprive of equal protection and due process, and religious freedom, which social conservatives has often been used to justify anti-LGBTQ discrimination.
"If you tune into the mainstream media, you will hear a lot of farcical blabber about state-sanctioned discrimination, but that is not what this case is about," McEnany wrote in a now archived article at Political Prospect. "The case before the Supreme Court tomorrow is about something entirely different: the right of the state to define marriage, a right that has been in its constitutional domain since the inception of this republic."
Rich Ferraro, a GLAAD spokesperson, said McEnany's past statements against LGBTQ rights "should have disqualified her" from being White House secretary and her new remarks "show that she will peddle in falsities, just as other press secretaries in the Trump administration did."
"McEnany's inaccurate statement that this administration has been 'fair and equitable' to all Americans ignores the administration's dangerously long list of anti-LGBTQ actions in policy and rhetoric — from barring trans Americans to serving openly in the military to filing a brief with the Supreme Court which argued that gay workers are not protected by federal civil rights law," Ferraro said.
McEnany takes up the role as White House press secretary as the Supreme Court is posed any day to deliver another ruling on LGBTQ rights: The decision will determine if anti-LGBTQ discrimination in the workforce is a form of sex discrimination, thus illegal under federal civil rights law.
Asked by the Blade if the Trump administration was preparing contingency plans for the decision, McEnany again deflected.
"Again, I'm not going to get ahead of the Supreme Court, or give a Supreme Court case projection or outcome," McEnany said. "It's not my position to do that, so I have no information for you on that at this time."
The Biden campaign also hasn't responded to repeated requests from the Blade to comment on whether it's engaged on contingency planning for the decision.