Calendar: Feb. 5-11
Events in the week to come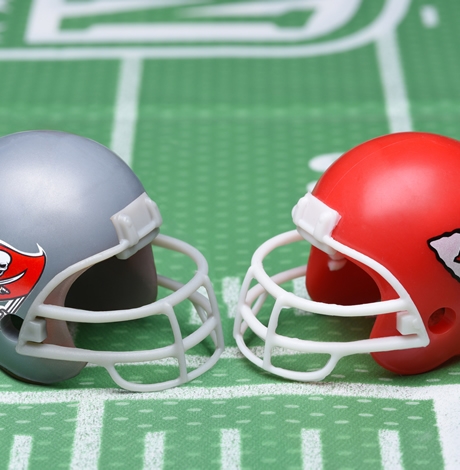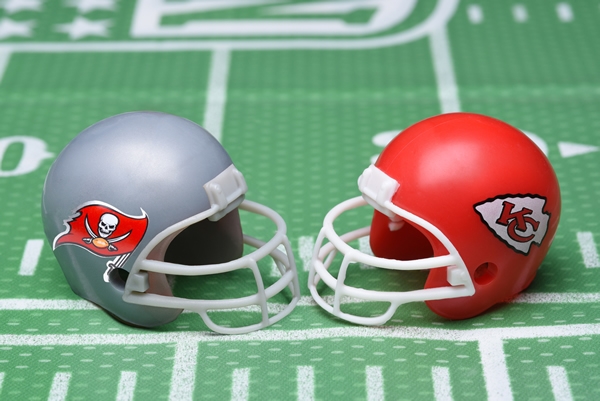 Friday, Feb. 5
P&P Live! presents a virtual discussion with nonbinary journalist and author Annalee Newitz on their latest nonfiction work "Four Lost Cities of the Urban Age" tonight at 7 p.m. This deep history of urban life explores Italy's Pompeii, Cambodia's Angkor, Turkey's Catalhoyuk and the ancient metropolis of Cahokia in indigenous America. For more information on this free event, visit the P&P Live Facebook page.
Saturday, Feb. 6
The Frederick Douglass National Historic Site hosts a walking tour of Douglass' Anacostia today at noon. Tickets are $20. Local reporter and historian John Muller leads the walk through the neighborhood, which explores historic and contemporary politics, architecture and folklore. Visit nps.gov/frdo for more information and for any pandemic-related changes.
Sunday, Feb. 7
Red Bear Brewing (209 M St. N.E.) invites the public to watch the Kansas City Chiefs take on the Tampa Bay Buccaneers Sunday, Feb. 7 at 6:30 p.m. This Super Bowl LV watch party is an indoor dining event displayed on Red Bear's TVs and big screen. For more information on this event and pandemic guidelines, visit redbear.beer.
Monday, Feb. 8
Tyler Stovall, author of "White Freedom: The Racial History of an Idea," is tonight's guest for Black History Month on P&P Live! at 6 p.m. Stovall's work discusses the history of modern conceptions of freedom and democracy amidst the American ideal of liberty and the reality African slavery. For more information on this and other events, visit politics-prose.com.
Tuesday, Feb. 9
The White House Historical Association presents "Slavery in the President's Neighborhood" tonight at 5 p.m. as part of their Facebook Live series commemorating Black History Month. This free event delves into stories such as the 1848 Pearl Incident, considered to be the largest attempted escape of enslaved people in D.C. Visit the White House Historical Association's Facebook page for details.
Wednesday, Feb. 10
The DC-Area Transmasculine Society virtual Transmasculine and Nonbinary Social Hour is tonight at 8 p.m. This free event is for individuals who were assigned female at birth but do not feel that assignment defines them. Participants do not have to live in the D.C. area to join this event and make new friends and connections. For more information, visit dcats.org.
Thursday, Feb. 11
A League of Her Own hosts Second Thursday Queer Trivia at 7 p.m. via Zoom. Participants are welcome to play individually or in a team to share knowledge on women's contributions to sports, literature, and more. Visit the event's Facebook page for more information.
10 LGBTQ events this week
See more than just the fireworks in the days ahead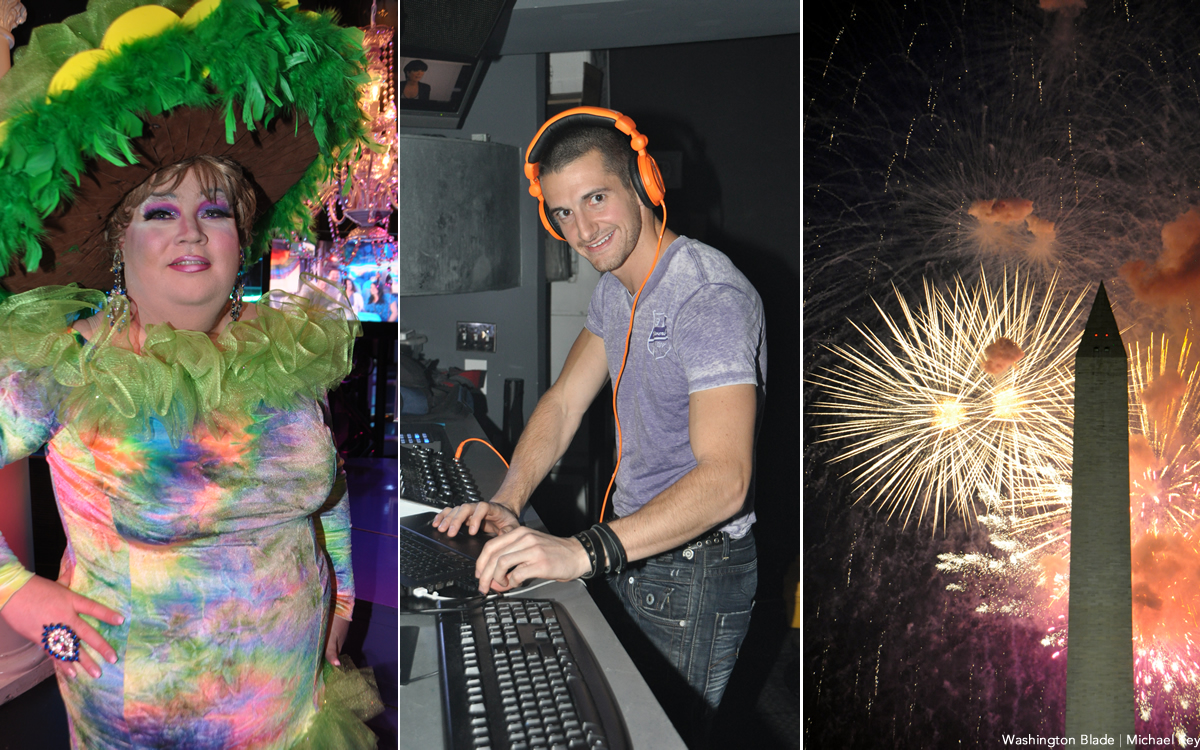 Below are our picks for some of the most fun and creative things to do this week in D.C. that are of special interest to the LGBTQ community.
---
MNSkating's Pride Too!

Monday, June 27
7:30 p.m.
Laurel Skating Center
9890 Brewers Court
Laurel, Md.
Facebook | Meetup
Join the Monday Night Skaters for a Pride-themed skating party in Laurel, Md. on Monday.
---
Queen of the Capital at Adams Morgan Movie Nights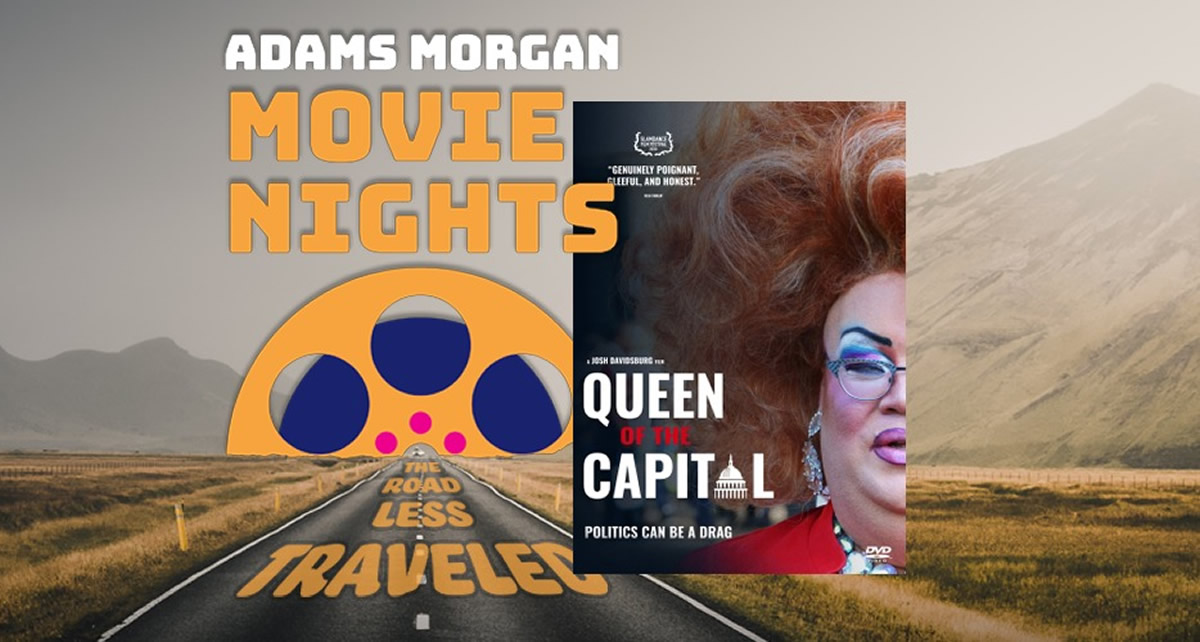 Tuesday, June 28
8-11 p.m.
Adams Morgan Soccer Field
Facebook
The Adams Morgan Partnership BID will be showing "Queen of the Capital" from local documentary maker Josh Davidsburg.
---
Pride Night at Frederick Keys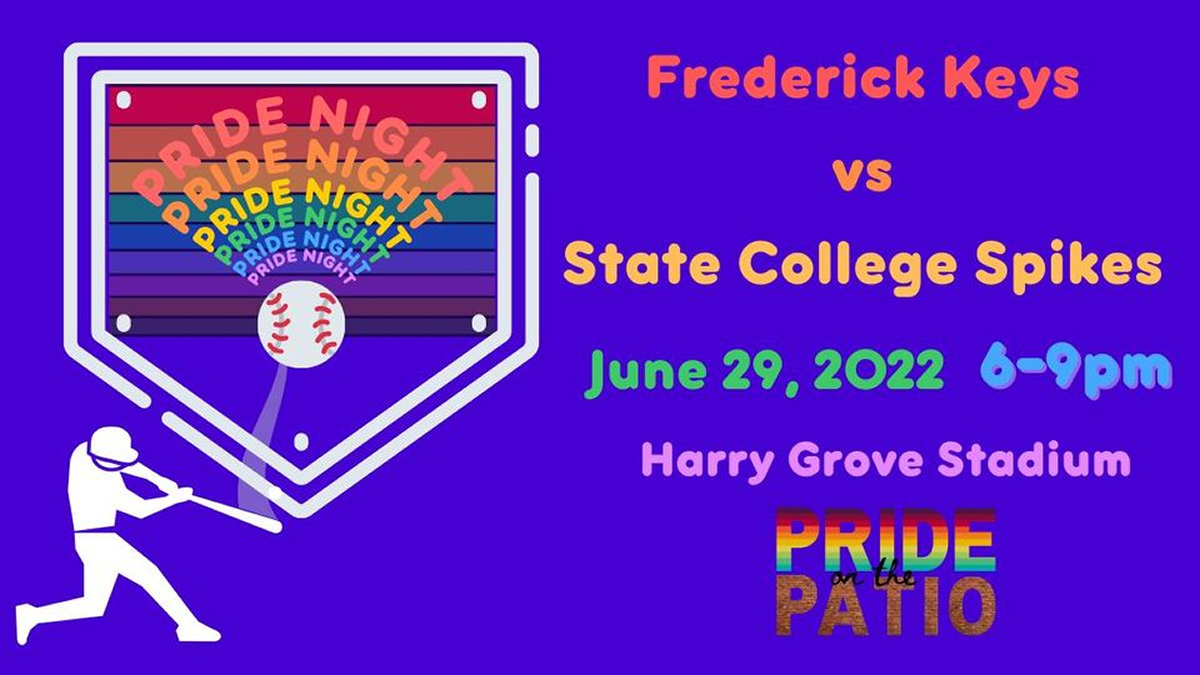 Wednesday, June 29
6-9 p.m.
Nymeo Field at Harry Grove Stadium
21 Stadium Drive
Frederick, Md.
Facebook | Tickets
Join Pride on the Patio for a night of baseball as the Frederick Keys hold Pride Night sponsored by the Frederick Center.
---
LGBTQ Families Discussion & Beer Tasting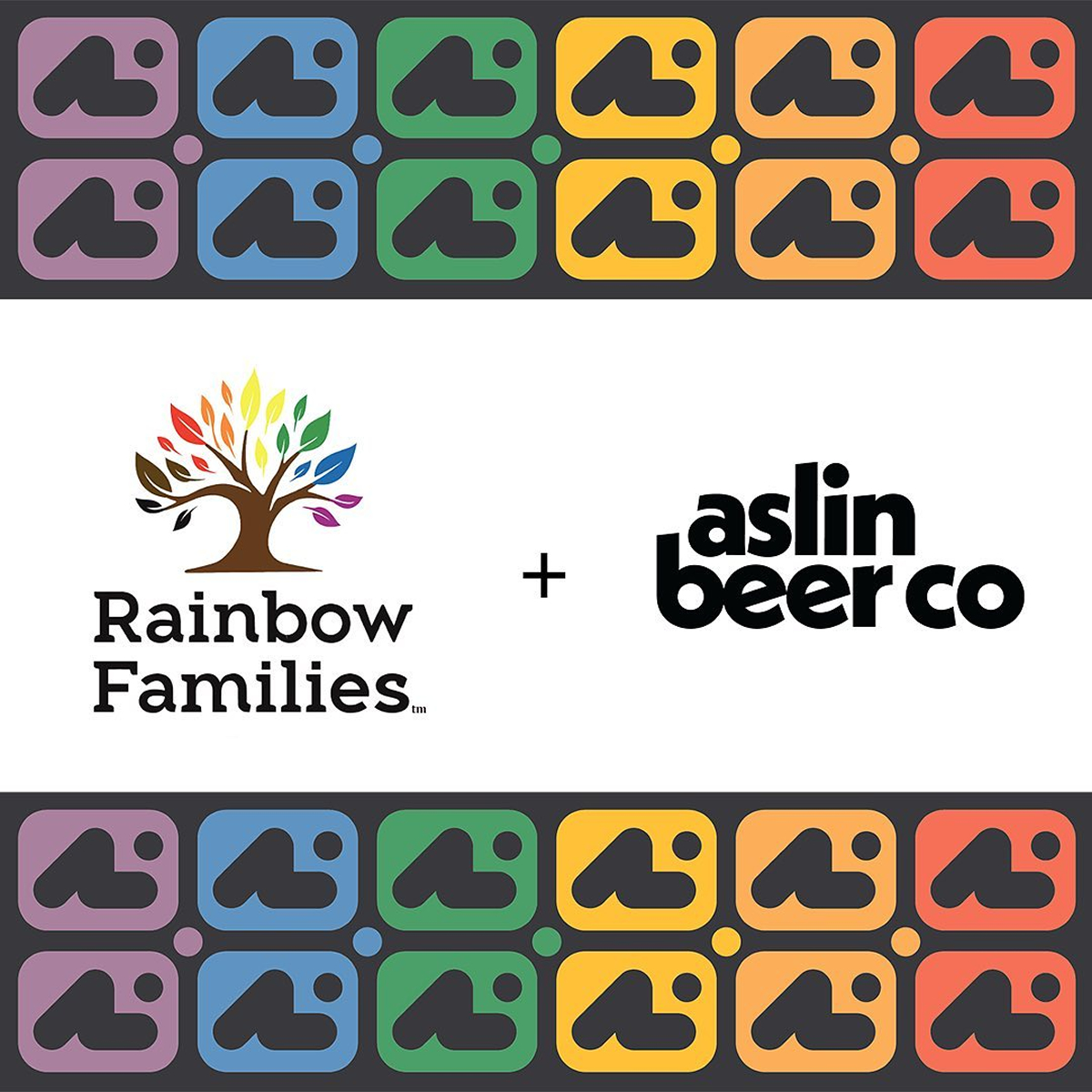 Wednesday, June 29
7-8 p.m.
Aslin Beer Company
847 South Pickett Street
Alexandria, Va.
Facebook | Tickets
Rainbow Families will have an informal discussion about such topics as coming out, celebrating your child's identity, being a good ally in the workplace and more . . . followed by a beer tasting! No charge, but donations will be taken.
---
First Friday LGBTQ+ Social with GoGayDC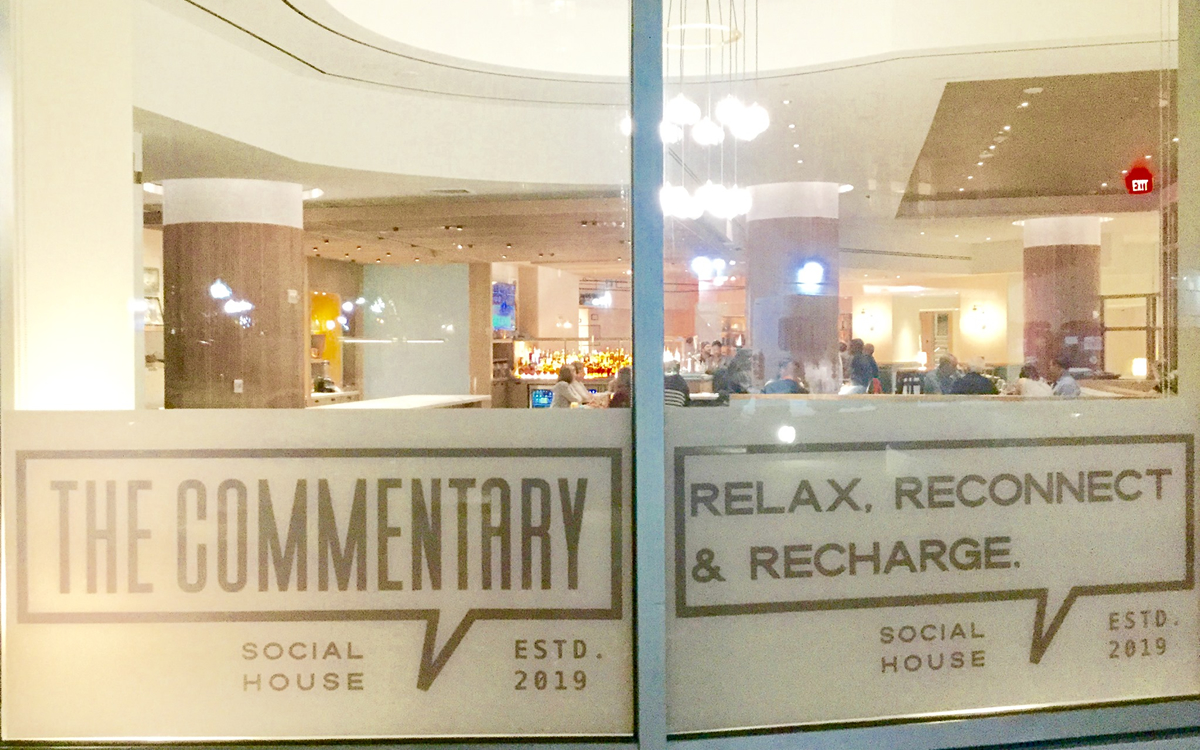 Friday, July 1
7-9 p.m.
The Commentary (in the Westin)
801 North Glebe Road
Arlington, Va.
Facebook | Eventbrite
Join GoGayDC for a monthly social gathering in Ballston.
---
Drag Race All-Stars Viewing Party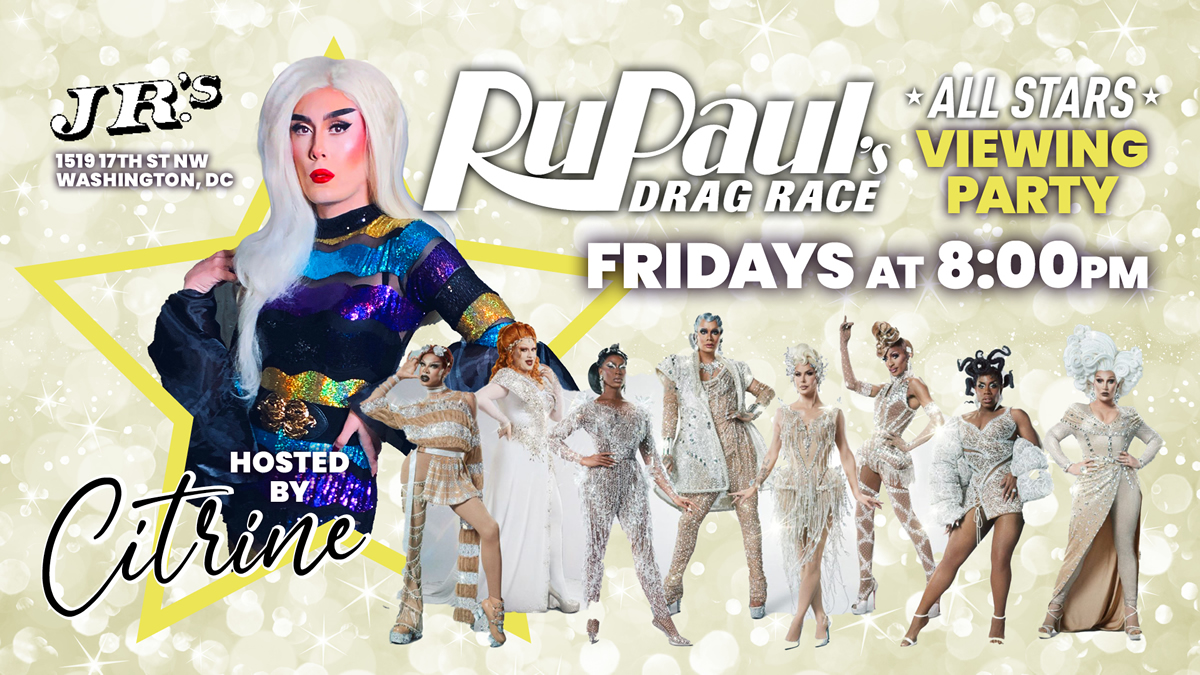 Friday, July 1
7-9 p.m.
JR.'s Bar
1519 17th Street, N.W.
Facebook
Get together with other Drag Race super fans for an evening viewing party hosted by Citrine.
---
Outdoor Movie Night
Friday, July 1
8:30-10:30 p.m.
Stead Park
1625 P Street, N.W.
Facebook
Bring your blanket and catch a movie on the big screen at Stead Park.
---
FireWerk with DJ Chord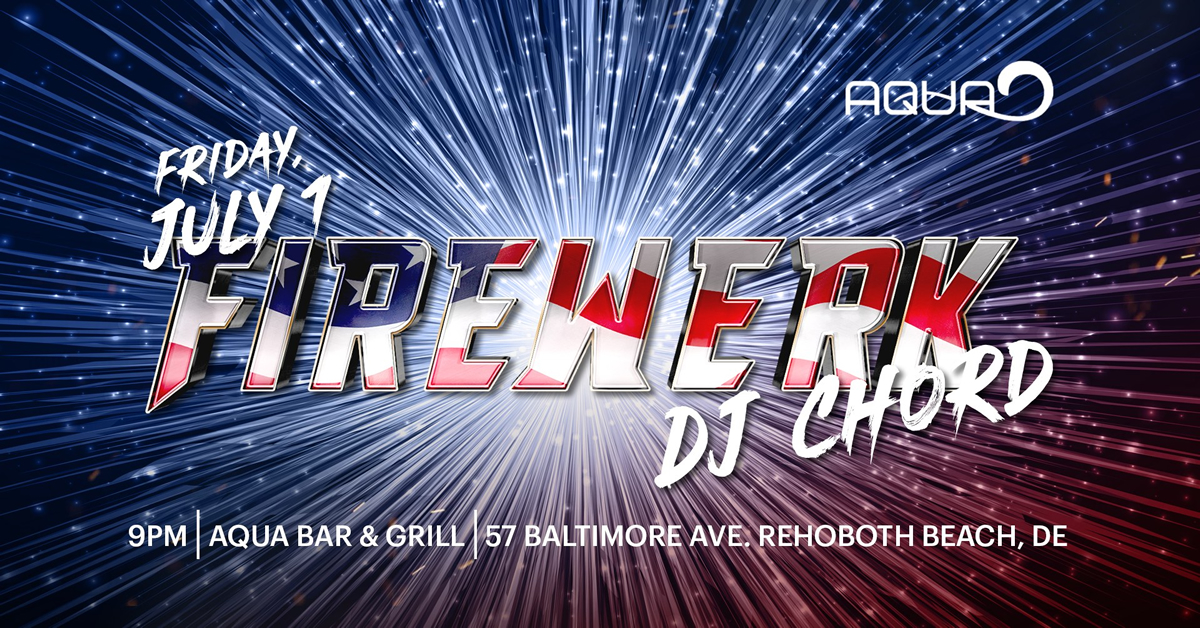 Friday, July 1
9 p.m.
AquaGrill Reho
57 Baltimore Avenue
Rehoboth Beach, Del.
Facebook
Kick off Independence Day weekend in Rehoboth with a no cover dance party at AquaGrill.
---
Zodiac Drag Contest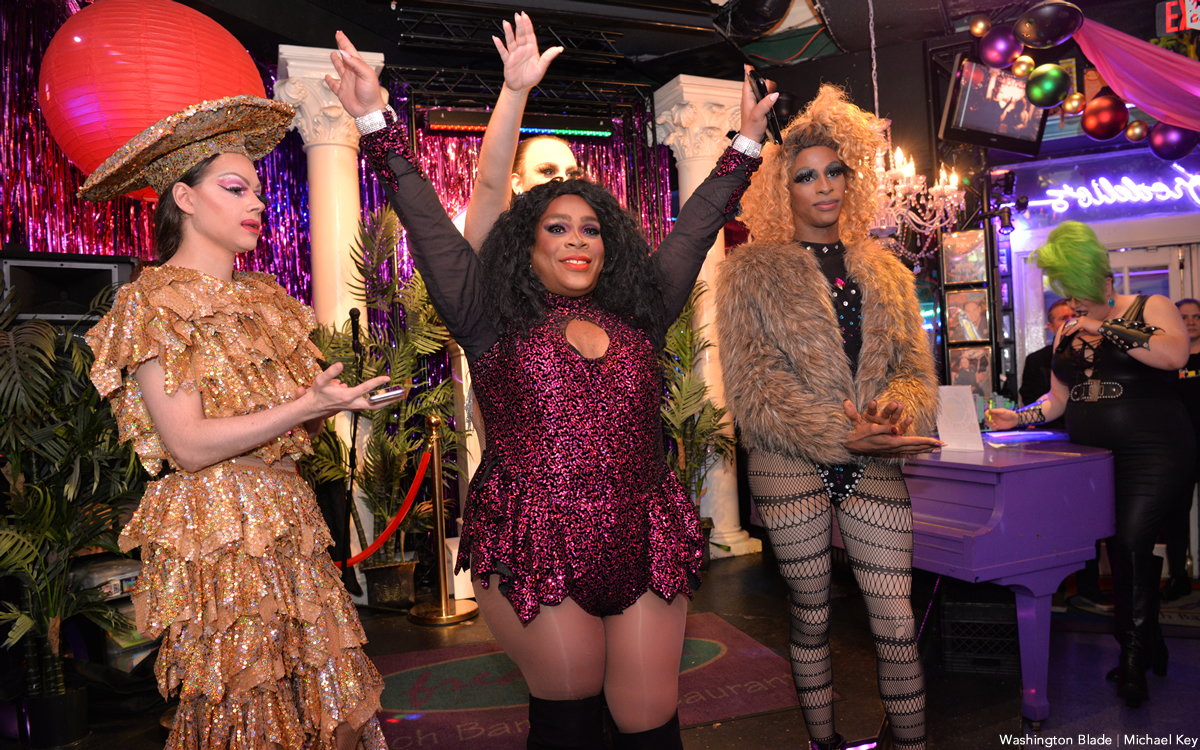 Sunday, July 3
8 p.m.
Freddie's Beach Bar
555 23rd Street S
Arlington, Va.
$5 cover
Facebook
The monthly amateur drag competition returns to Freddie's on Sunday. Check out the new talent (or try it out yourself).
---
Flashy 4th of July Weekend

Sunday, July 3 – Monday, July 4
10 p.m.
Flash
645 Florida Aveune, N.W.
$30
Facebook | Eventbrite
Celebrate Independence Day with a Flashy 4th of July on the dance floor of Flash.
---
Rayceen Pendarvis hosts District of Pride Showcase
Mayor's Office celebrates resilience of D.C.'s LGBTQ community with night of entertainment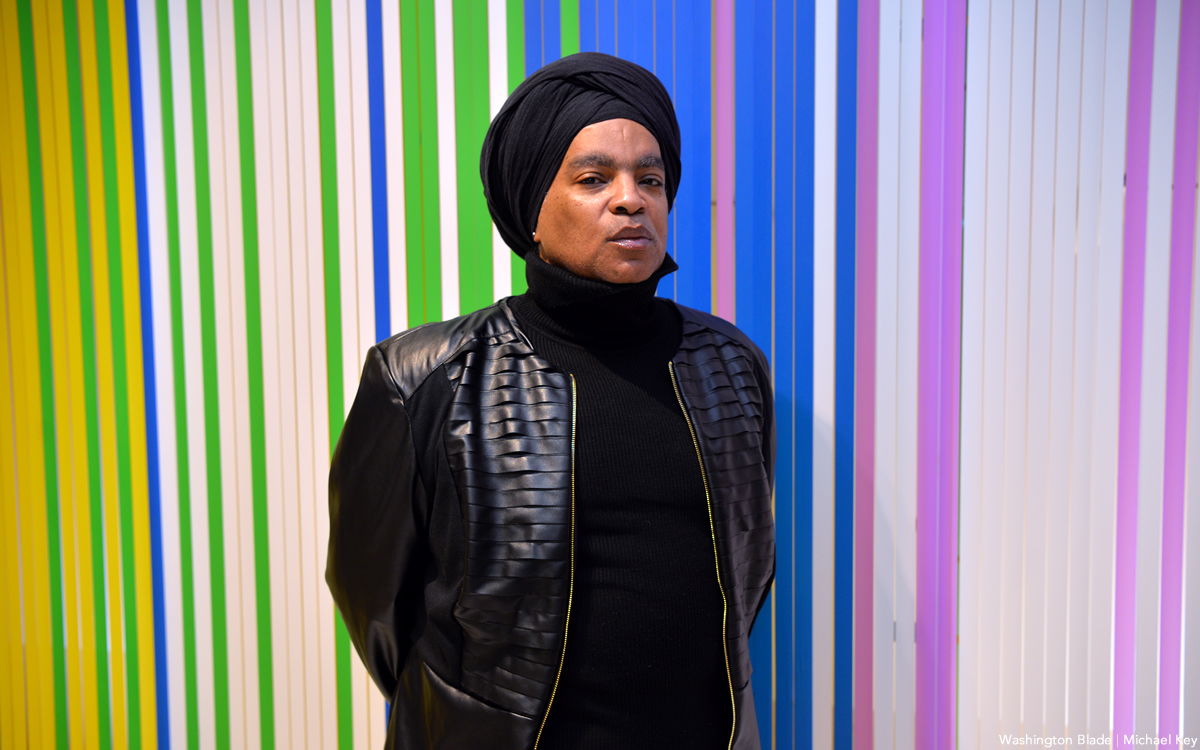 The Mayor's Office for LGBTQ Affairs will host "The District of Pride Showcase" on Thursday, June 30 at 7 p.m. at Lincoln Theatre.
This event is to celebrate the resilience of D.C.'s LGBTQ community with a night of entertainment and performances that will feature the diverse queer talent.
This event will be hosted by Rayceen Pendarvis, with announcer Krylios, featuring DJ Honey. There will also be a performance by "Real Housewives of Potomac" star Candiace.
This event is free and more details are available on Eventbrite. 
Mayor's office to celebrate older LGBTQ individuals
District of Pride: Seniors Brunch on Monday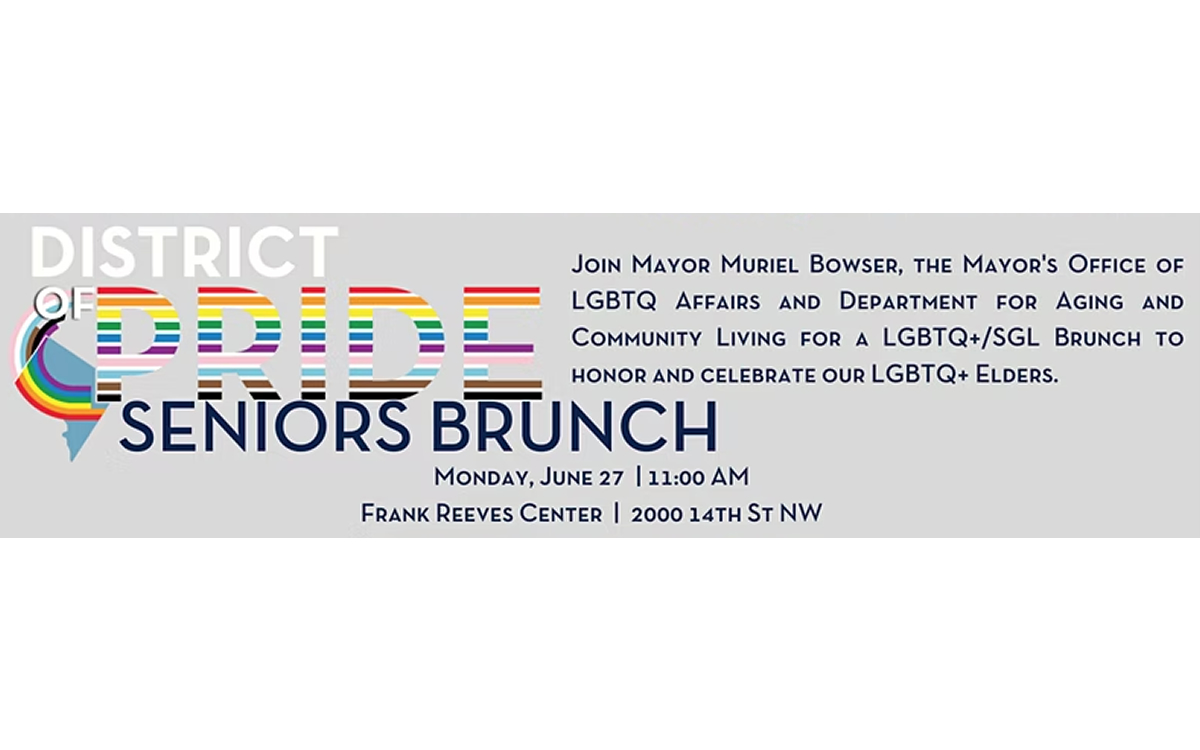 The Mayor's Office for LGBTQ Affairs will host "District of Pride: Seniors Brunch" on Monday, June 27 at 11 a.m. at Frank D. Reeves Center of Municipal Arts.
This event is a celebration of Pride and a "thank you" to the District's senior community members for their contributions to the LGBTQ+ community.
This event is free and more details are available on Eventbrite.