EU threatens to withhold funds over LGBTQ 'free zones' in Poland
Poland has seen a resurgence in the past three years of rightwing religious ultra-conservative groups in this heavily Catholic country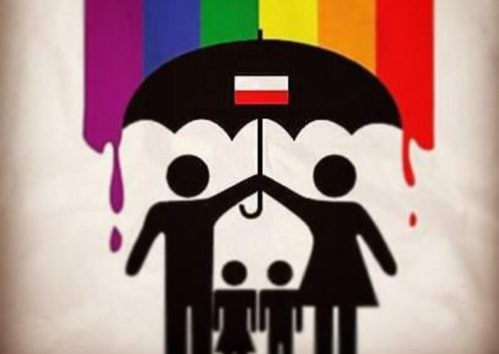 BRUSSELS – The executive branch of the European Union, the European Commission, sent letters out last week to the governors of five of Poland's voivodeships, (provinces) warning that pandemic relief funds totaling over 126 million euros ($150 million) will be withheld over anti-LGBTQ measures passed in their jurisdictions.
The EU Commission, which is chiefly responsible for for proposing legislation, enforcing EU laws and directing EU administrative operations, notified the governors and the government of Polish President Andrzej Duda and Prime Minister Mateusz Morawiecki that the coronavirus response investment initiative (CRII) funds from the Recovery assistance for cohesion and the territories of Europe (REACT-EU), would be rescinded over the so-called 'LGBTQ Free Zones' established in the five provinces.
Poland has seen a resurgence in the past three years of rightwing religious ultra-conservative groups backed by nationalistic extremists in this heavily Catholic country of 38 million, which have led to passage of measures to restrict pride parades and other LGBTQ+-friendly events from taking place.
Proponents of these measures claim the necessity of the provinces to be "free of LGBTQ ideology" saying this is mandated by average Poles as well as by the anti-LGBTQ+ views of the Catholic Church.
Last month, two separate LGBTQ Equality marches known as marsze równości were held Saturday under a heavy police presence in the southern city of Częstochowa and the Baltic seaside port city of Gdańsk.
Polish media outlet RMF24 reported no major incidents or violence at either march, unlike previous year's marches where clashes with anti-LGBTQ+ Polish nationalist, far right conservative and catholic protesters had disrupted the marches and there were injuries inflicted. The local governments had increased their police presence to forestall incidents which would have led to violent counter protests.
The 26-year-old head of a regional far-right youth organization in Opole, southwestern Poland, Bartlomiej Czuchnowski, who had traveled to the Częstochowa march to protest told the Associated Press; "This is a clear provocation, because LGBT circles have always been anti-Catholic, anti-Christian, you can even say. So their march in this direction, into the heart of the Polish nation, into the heart of Polish Catholicism, is an open provocation."
Although several Polish courts have weighed in ruling the measures unconstitutional, little actions have been taken to mitigate them.
In July of 2020, the anti-LGBTQ president of Poland, Andrzej Duda, won re-election. Activists have sharply criticized Duda — head of Poland's conservative Law and Justice party — over his anti-LGBTQ rhetoric.
Duda in June of last year said LGBTQ "ideology" is more harmful than communism.
Justyna Nakielska of Kampania Przeciw Homofobii, a Polish LGBTQ advocacy group, told the Blade's International Editor Michael Lavers that Duda has publicly described LGBTQ Poles as "a threat to the family" and said they "want to sexualize children."
This past June, the leaders of 17 European Union countries had signed a letter that urges the EU to fight anti-LGBTQ discrimination. The EU has also called out the anti-LGBTQ measures taken more recently in Hungry.
ILGA-Europe, a Brussels based advocacy group promoting the interests of lesbian, gay, bisexual, trans and intersex people, at the European level, in a statement it sent to the Blade in June after the EU letter was issued, notes that both Hungary and Poland, another EU country in which lawmakers have sought to restrict LGBTQ rights in recent years are at odds with the EU position on LGBTQ+ people.
"For quite some time now, we've been informing EU ministers about systematic breaches of EU law committed by Hungary and Poland, which impact on LGBTI rights and the lives of LGBTI people," says ILGA-Europe.
"This week's developments seem to suggest that the European Commission and a number of member states finally heard that call. Time to keep up the action and follow through on its values and responsibilities as guardians of EU law, keeping the important commitments made this week."
The EU Commission and the government of Poland did not respond to requests for comment.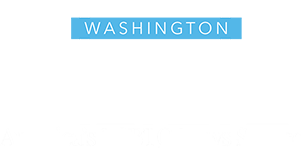 Anti-LGBTQ party leader poised to become next Italy prime minister
Giorgia Meloni is chair of far-right Brothers of Italy party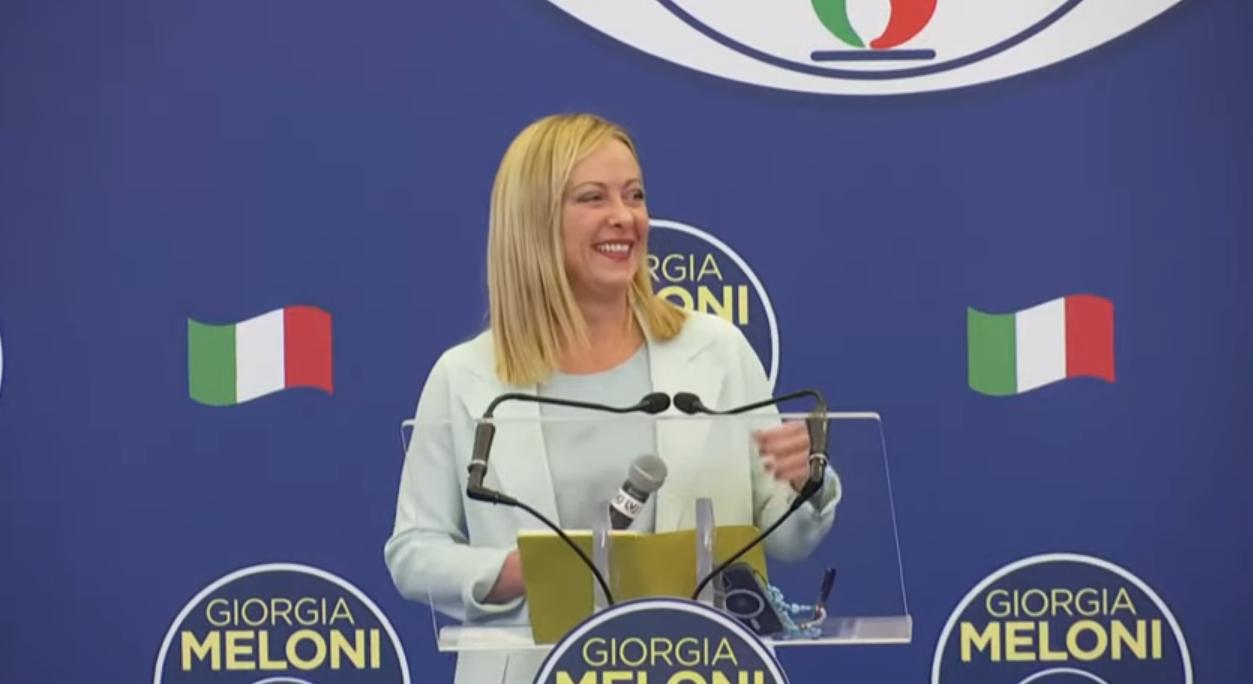 Italy's far-right leader Giorgia Meloni, head of the Brothers of Italy party, appeared to have won in Sunday's snap general elections according to exit polling. In a coalition with other right wing parties, Meloni's right-wing alliance now looks to have control of both houses, with a projected 42.2 percent of the Senate vote.
This will lead to her forming Italy's most right-wing government since World War II and Meloni is now set to be Italy's first female prime minister. However, the final say will rest with Italian President Sergio Mattarella, a decision that is expected to take some time according to political observers in Rome familiar with the inner workings of the Italian government.
Turnout for Sunday's elections was dramatically low — 63.82 percent by the time polls closed — said Italy's interior ministry, almost 10 points down on 2018. Voting levels were especially poor in southern regions including Sicily.
Meloni's Facebook post made after the results had been announced translates to:
History we made today.
This victory is dedicated to all the militants, managers, supporters and every single person who – in these years — has contributed to the realization of our dream, offering soul and heart spontaneously and selflessly.
To those who, despite the difficulties and the most complex moments, have remained in their place, with conviction and generosity. But, above all, it's dedicated to those who believe and have always believed in us.
We won't betray your trust. We are ready to lift Italy up.
THANK YOU !
Meloni is seen as polarizing figure with some of her political stances and rhetoric on the European Union aligning her close to Hungary's nationalist leader Viktor Orban. However, Professor Gianluca Passarrelli of Rome's Sapienza University told the BBC he thought she would avoid rocking the boat on Europe and focus on other policies: "I think we will see more restrictions on civil rights and policies on LGBT and immigrants."
Meloni has long displayed antagonism and intolerance towards the LGBTQ community. She has stated that she perceives sees LGBTQ as menacing and threatening Western civilization.
The BBC noted that earlier this year she outlined her priorities in a raucous speech to Spain's far-right Vox party: "Yes to the natural family, no to the LGBT lobby, yes to sexual identity, no to gender ideology … no to Islamist violence, yes to secure borders, no to mass migration … no to big international finance … no to the bureaucrats of Brussels!"
As LGBTQ equity and equality rights are foundational to the European Union and its governing commission, some see Meloni as combatting the EU over LGBTQ issues in the same vein as Orban.
On other issues Meloni doesn't claim to "oppose" Europe, but rather she outlines a model of integration that may or may not go down well in Brussels, euronews reported.
"If we had an EU more like the one we imagine, we would have developed a more effective defense policy, invested in energy security and maintained short value chains to avoid reliance on third — often untrustworthy — countries for gas, raw materials, commodities, chips and other goods," she stated.
Ukrainian activists participate in Berlin Pride march
Russia launched war against Ukraine in February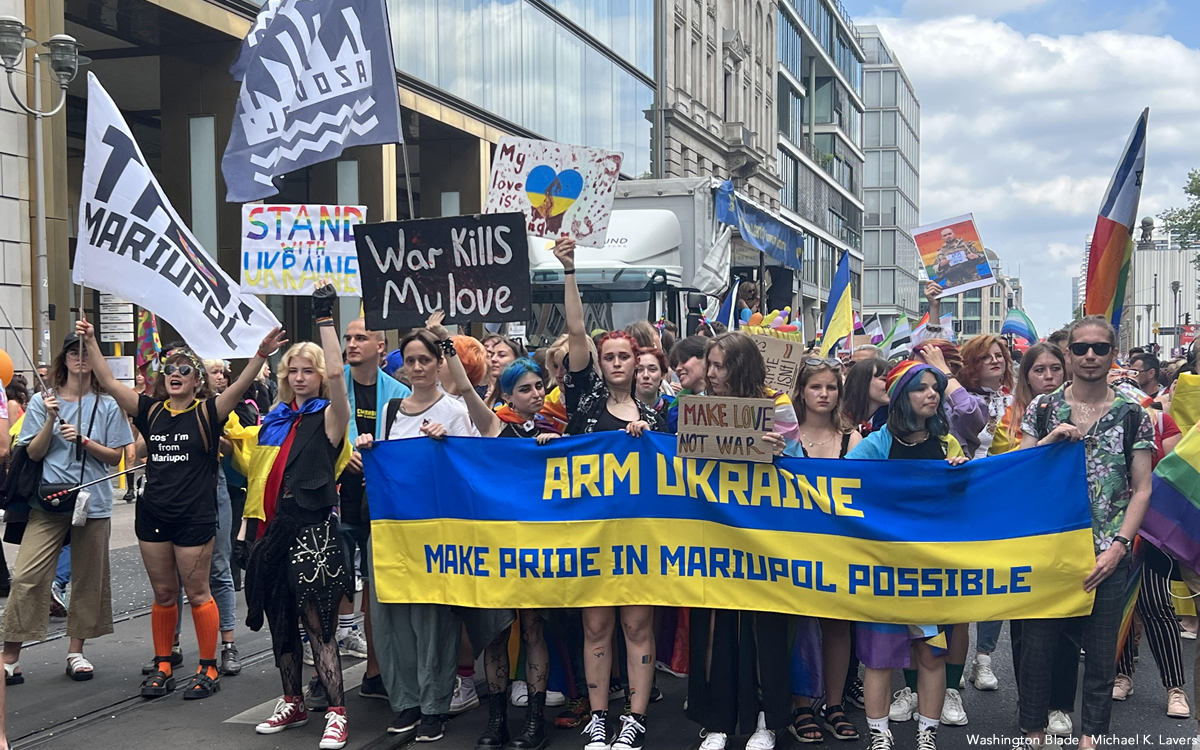 BERLIN — Members of Ukrainian LGBTQ rights organizations are among the upwards of 500,000 people who took part in Berlin's annual Pride parade on Saturday.
The Christopher Street Day march — which began near Berlin's Potsdamer Platz — passed through the city until it ended at the Brandenburg Gate. Members of Kyiv and Kharkiv Pride and the Organization of Refuge, Asylum and Refugee are among those who took part.
The march took place less than five months after Russia launched its war against Ukraine.
EU sues Hungary over LGBTQ, intersex rights violations
Discriminatory law, efforts to breach telecom rules challenged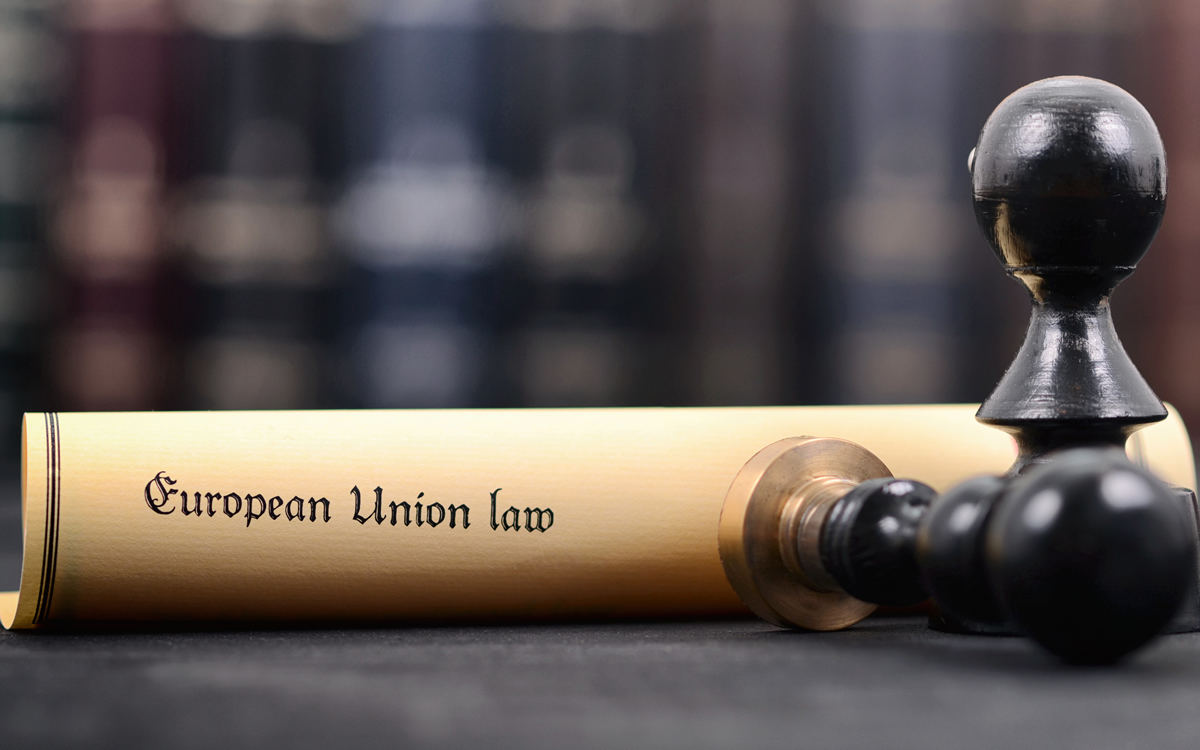 In two separate filings Friday with the Court of Justice, the European Commission sued Hungary over a Hungarian law which discriminates against people on the basis of their sexual orientation and gender identity.
The EU Commission also sued the government of Hungary's nationalist Prime Minister Viktor Orban for breaching EU telecoms rules with the Hungarian Media Council's refusal to renew the license of Klubradio, a broadcaster critical of Orban's government.
The Hungarian law, in particular, singles out and targets LGBTQ and intersex content that "promotes or portrays" what it refers to as "divergence from self-identity corresponding to sex at birth, sex change or homosexuality" for individuals under 18.
The commission noted in a press release the referral to court is the next step of the infringement procedure launched by the commission on July 15, 2021, against Hungary with a letter of formal notice.
As the Hungarian authorities did not sufficiently respond to the concerns of the commission in relation to equality and the protection of fundamental rights, and did not include any commitment to remedy the incompatibility, the commission sent a reasoned follow-up opinion to Hungary on Dec. 2, 2021.
Orban, who has publicly proclaimed that he is a "defender of traditional family Catholic values," has been criticized by international human rights groups as discriminating against LGBTQ and intersex people with this law which European Commission President Ursula von der Leyen called a "disgrace."
The protection of children is an absolute priority for the EU and its member states the press release continued and noted:
The Hungarian law contains provisions which are not justified on the basis of promoting this fundamental interest or are disproportionate to achieve the stated objective. It violates the following EU rules:
The Audiovisual Media Services Directive, which the law breaches as regards standards for audio-visual content and the free provision of cross-border audiovisual media services. Hungary put in place unjustified and disproportionate restrictions which discriminate against people based on their sexual orientation and gender identity.
The e-commerce directive and its country of origin provision. The law restricts the provision of services displaying content portraying different sexual orientations to minors, including when these services originate from other member states, and Hungary failed to justify these restrictions.
The Treaty principle of freedom to provide services (Article 56 TFEU) and the Services Directive. The addressees of parts of the law fall under the definition of a service under EU rules. The freedom to provide services can only be limited if the restrictions imposed by the law are duly justified, non-discriminatory and proportionate, which Hungary has failed to demonstrate.
The right to data protection, in particular because the national provisions do not define precisely who can be authorised to access sensitive personal data stored in the Criminal Records System and whose data can be targeted by such access. Furthermore, the national provisions do not establish objective criteria to justify the necessity of the access to the data.
The Single Market Transparency Directive, as Hungary failed to notify the commission in advance of the adoption of some of the contested provisions despite the obligation to do so laid down in the directive.
In the context of implementation of EU law, the Hungarian law also violates in a systematic manner several fundamental rights enshrined in the EU Charter of Fundamental Rights. This includes the inviolability of human dignity, the right to freedom of expression and information, the right to private and family life, as well as the right to non-discrimination. Due to of the gravity of these violations, the contested provisions also violate the common values laid down in Article 2 TEU.
Background
On June 15, 2021, the Hungarian Law purportedly aiming at taking stricter action against pedophile offenders and amending certain laws to protect children was adopted. Some of the new provisions target and limit the access of minors to content and advertisements that "promotes or portrays" the so-called "divergence from self-identity corresponding to sex at birth, sex change or homosexuality."
Prior to its passage, more than 5,000 people, LGBTQ and intersex activists and supporters along with human rights activists demonstrated in front of the Parliament in Budapest, angered by legislation banning any content portraying or promoting homosexuality or sex reassignment to anyone under 18.
It was sponsored by Fidesz, Orban's ruling conservative party and essentially equates sexual and gender diversity people to pedophilia.
In its second referral to the court, the commission sued Hungary for breaching EU telecoms rules.
In a press release the EU noted: The commission believes that Hungary is in breach of EU law by applying disproportionate and non-transparent conditions to the renewal of Klubradio's rights to use radio spectrum. Moreover, the commission considers that Hungary applied the relevant rules in a disproportionate and discriminatory manner and that Hungary failed to adopt timely decisions. Through its conduct, Hungary has also violated the freedom of speech as enshrined in the Charter of Fundamental Rights of the EU.
Hungary's disproportionate and discriminatory actions prevented Klubradio from continuing its activity in the radio broadcasting sector on the basis of radio frequency.