COVID-19 protests in Canadian capital turn violent and anti-LGBTQ
Government sharply criticized over convoy response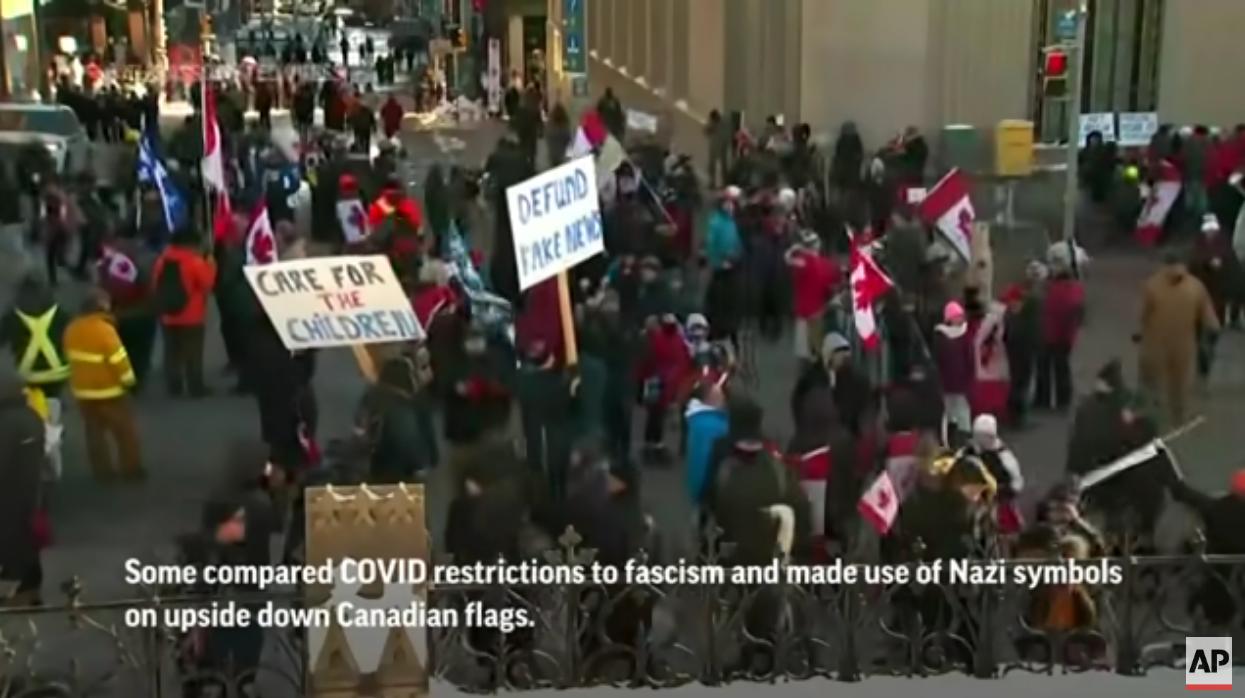 As the nationwide protests against Prime Minister Justin Trudeau's government's mandates on vaccinations, masks, and other preventative measures against the coronavirus pandemic enters a second week, ground zero for the so-called "Freedom" demonstrations in Ottawa's downtown area has become so combative that residents are now in fear.
In multiple interviews with Canadian media outlets including the CBC, Ottawans say they are under siege.
"For 10 days, downtown residents have been subjected to relentless honking, choking diesel fumes from trucks parked near their homes. They've expressed outrage over the open display of hate symbols, and some say they've been subjected to racial, homophobic and transphobic slurs. Others claim they've been attacked for wearing masks," the CBC reported Tuesday.
"Many residents say they've felt let down by all levels of government and police since the protest convoy arrived Jan. 28."
In addition to the unceasing cataphonics of the truckers blaring horns as they continue to block most of the thoroughfares in downtown, the noise soon to be abated by a temporary injunction issued by Justice Hugh McLean during a court hearing in Ottawa Monday which is effective immediately and is meant to silence the horns at all hours for the next 10 days, wanton acts and threats of violence continue to plague the city's residents.
Blatant acts of racism also have residents on edge.
"Being a woman of color, I felt very fearful," said Arushana, who left her home in the ByWard Market to stay with a colleague in the Glebe last weekend. (CBC is not using her last name because she is concerned for her safety.)
After putting up with sleepless nights and fireworks being aimed at her building, one of the final straws was seeing a Confederate flag on her way home from work.
"I broke down," she said. "As a first generation immigrant child, seeing such hatred, especially when my parents came to this country to provide me and my sister with a better opportunity and a better life … I didn't feel safe."
CBC reported that its journalists also heard dozens of similar stories from people via e-mail.
[Yet another wrote] she was confronted on her way to the grocery store.
"I was shoved, screamed at, called [sexist and homophobic slurs], and had three large men try to pen me in and physically block my way, because I was wearing a mask," she wrote.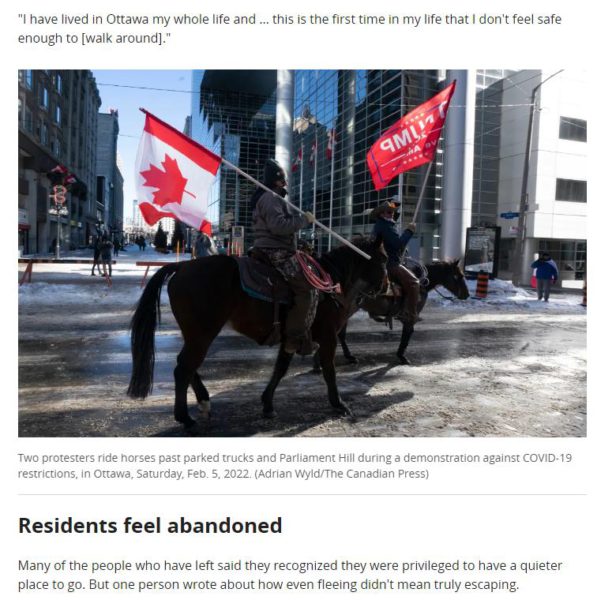 The Washington Blade spoke with a gay resident who asked to not be identified who said that he had left a Tim Hortons located on Albert Street not far from Parliament Hill when he encountered a group of trucker-protestors who immediately verbally assaulted him.
"They shoved me up against the side of the building and then snatched my toque off my head and then they saw the design on it — the gay maple leaf flag, it got ugly. One of them got in my face and said that wearing it was a desecration. Then he shoved me hard, called me a faggot and threatened to beat me. I managed to get away but I'm now at my cousins. I don't feel safe to go back to my flat," he told the Blade.
The protests have also gotten the backing of American anti-mask/vaccination activists including prominent anti-LGBTQ evangelicals. On his Facebook page, Franklin Graham urged Canadians to back the truckers and others: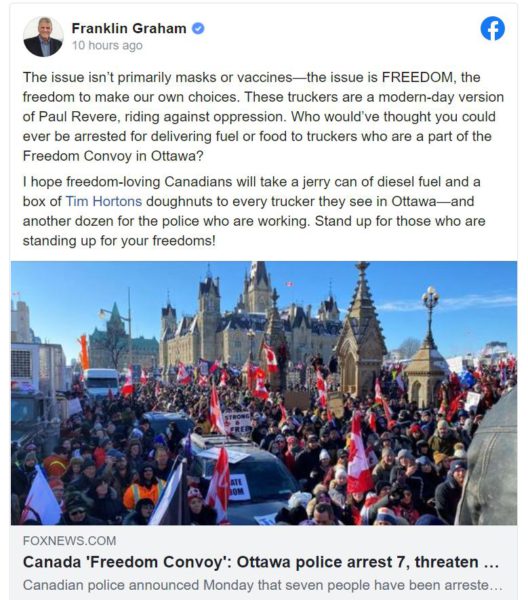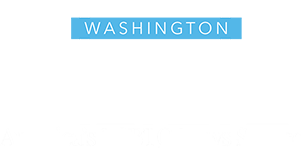 Montreal Pride organizers cancel parade
A lack of security personnel prompted last-minute decision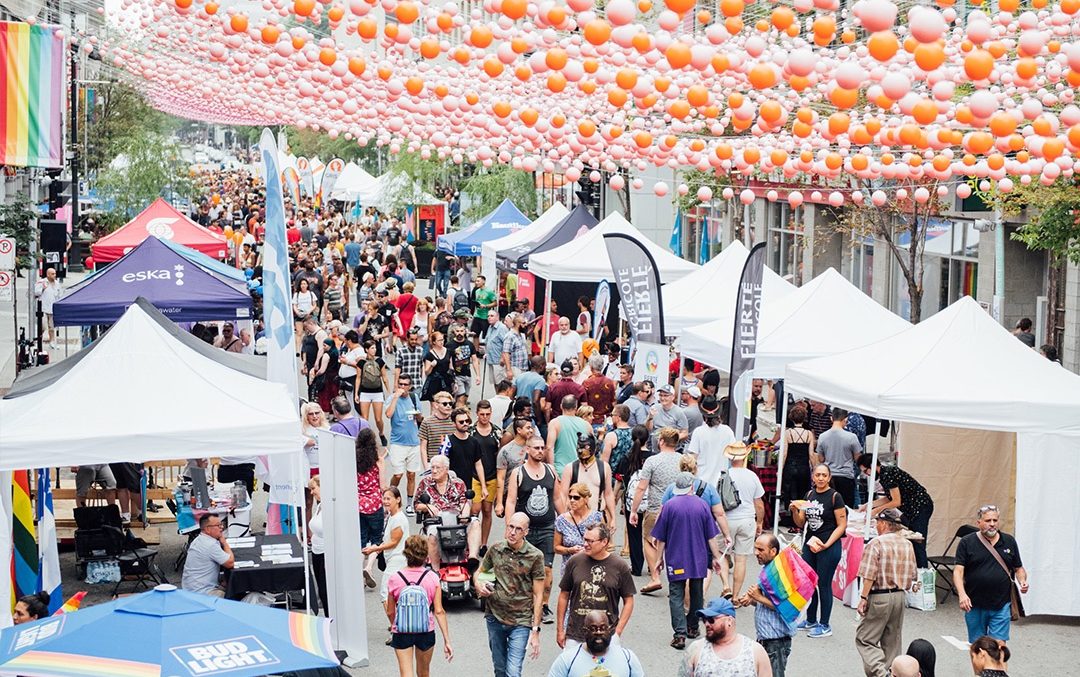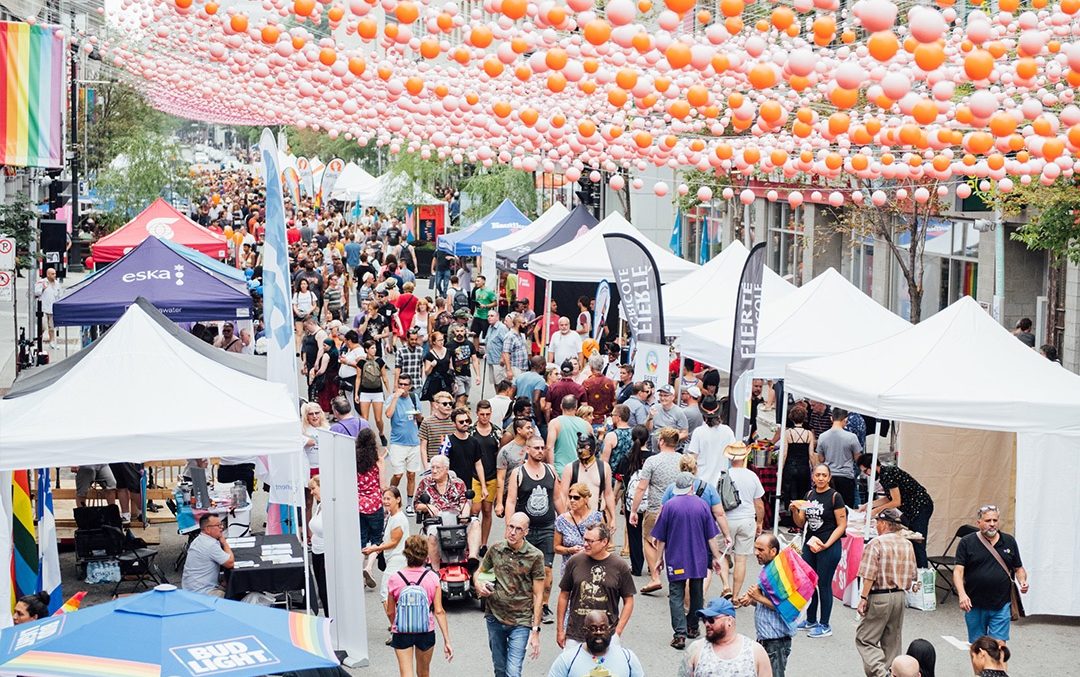 Citing a lack of adequate security personnel, the organizers of the Fierté Montréal Pride Parade abruptly cancelled Sunday's parade. The event organizers told the Canadian Broadcasting Corporation the decision was made in collaboration with Montréal police.
CBC reported that other Pride events taking place at the Esplanade du Parc olympique from 2 p.m. local time, including the closing show with Pabllo Vittar, will go on as as planned. Tens of thousands of people were expected to attend the parade.
𝐅𝐢𝐞𝐫𝐭é 𝐌𝐨𝐧𝐭𝐫é𝐚𝐥 𝐏𝐫𝐢𝐝𝐞 𝐏𝐚𝐫𝐚𝐝𝐞 𝐢𝐬 𝐂𝐚𝐧𝐜𝐞𝐥𝐥𝐞𝐝: A lack of sufficient personnel to ensure security along the route has forced the organizers to cancel the event in agreement with the SPVM. Come join us at the Esplanade of the Olympic Park as of 2 p.m.

— Fierté MTL Pride (@FierteMTLPride) August 7, 2022
Libs of TikTok extremist group attacks Canadian LGBTQ youth center
OutLoud North Bay Center received death threats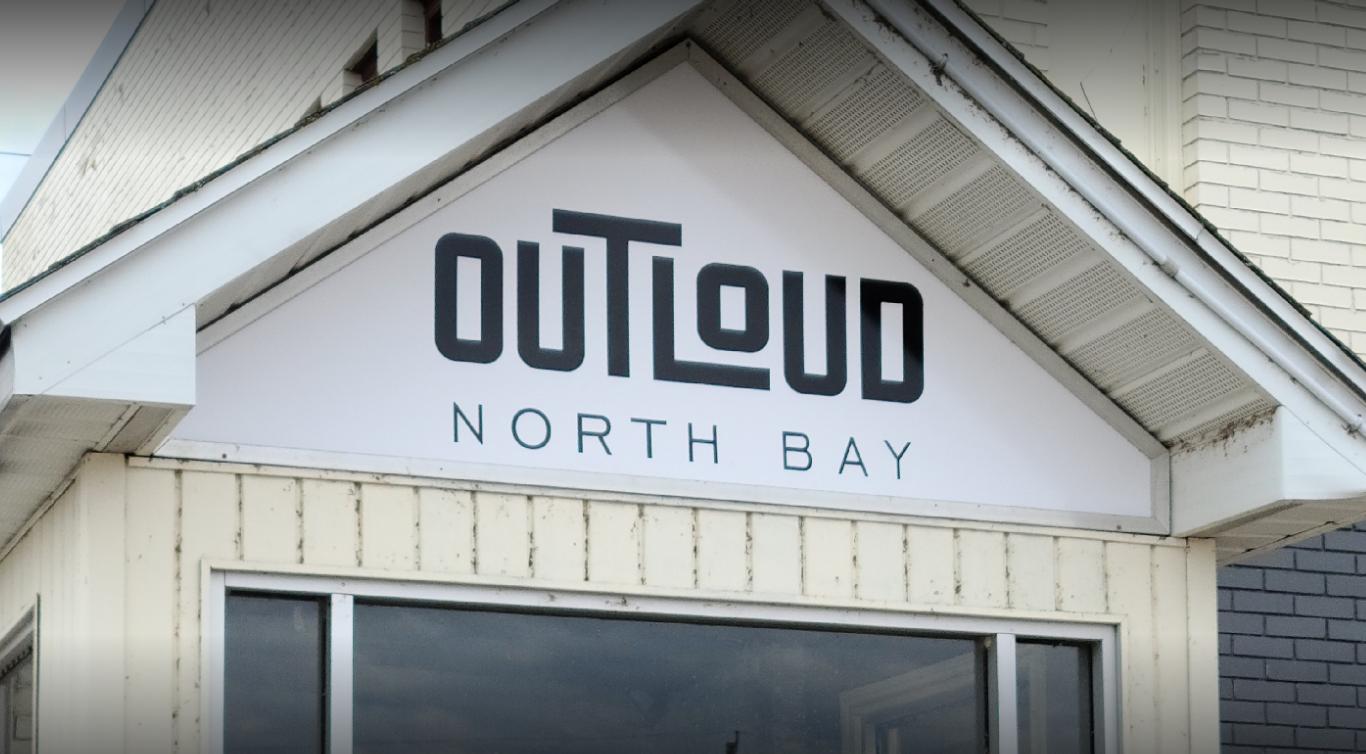 The LGBTQ youth center in North Bay, a quiet city located about three hours north of Toronto, is currently under siege with death threats and extremist anti-LGBTQ bullying. In fact the flow of hate washing over this small center is a virtual tsunami.
The striking aspect to all of this ugly vitriol is that a massive percentage is coming from online, in text, voice mail messages and comments left on the center's social media accounts from outside of Canada.
CTV Northern Ontario journalist Eric Taschner reported Friday that the catalyst was a post two days earlier by the right-wing anti-LGBTQ Libs of TikTok social media accounts that contained the announcement by OutLoud North Bay Center for its scheduled youth drag show, slated for July 15. 
What happened next was beyond shocking, Taschner told the Washington Blade in a phone call Saturday afternoon. In fact the hateful actions by the outside sources has involved the North Bay Police Service and badly scared the center's youth as well as overwhelmed its director, Seth Compton.
Speaking to CTV Northern Ontario, Compton said his staff and even youth who attend the space have been targeted.
"I got up at 4 a.m. to thousands of emails, tweets, messages on social media platforms that were so discriminatory and full of hate," Compton said Friday, fighting back tears. "The average person wouldn't be able to bear that … never in my 47 years have I ever experienced this."
The messages and comments include a range of obscene accusations and comments, he said.
"People are sharing my personal photo saying I'm a pedophile and adults here should be tossed into a wood chipper," Compton said. "Kids have received messages that they're groomed and parents have received messages that they're child abusers."
Compton briefly texted with the Blade Saturday noting: "I can send you our media release. Now that I've had a minute. I don't know if I can add to what took place yesterday. I'm emotionally broken. I am an advocate but I'm human too and need a minute. I'm afraid to draw any more attention, because 'Libs of TikTok' have seemed to move on to something new. The hate and harassment hasn't stopped but I couldn't handle a second wave of hate to that extent. My focus moving forward is the kids. We need to keep them safe."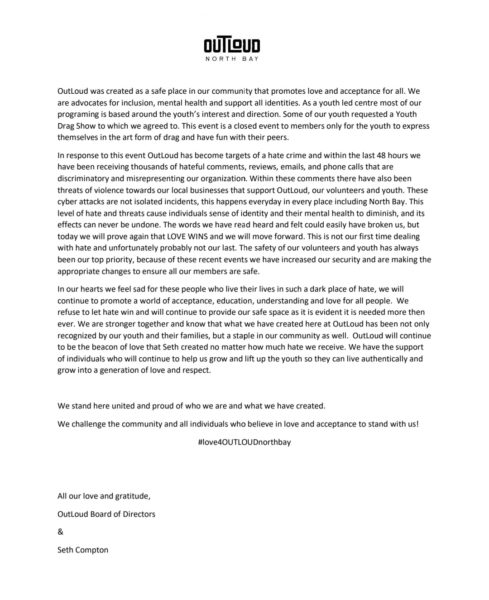 CTV's Taschner told the Blade that the levels of animosity and the hate expressed were unlike any seen prior and noted that there were hate-filled ugly posts from nations way beyond even the U.S.
Earlier this spring, the Washington Post's reporter Taylor Lorenz confirmed that Chaya Raichik is behind formerly anonymous 'Libs of TikTok.' The influential anti-LGBTQ account has has been trademarked as a "news reporter service" by a Republican operative, although the Post notes that "Raichik has claimed to run the account alone."
In a profile written by Slate magazine's Jeremy Stahl, reported that Raichik, a Brooklyn, N.Y., real estate agent, "has become a powerful voice in the culture wars, pushing discourse designed to demonize supporters of LGBTQ rights as sexually predatory 'groomers' of children."
The account has been promoted by podcast host Joe Rogan, it's been featured in the New York Post, the Federalist, the Post Millennial and a slew of other right-wing news sites. Meghan McCain has retweeted it. The online influencer Glenn Greenwald has amplified it to his 1.8 million Twitter followers while calling himself the account's "Godfather."
Last April, Raichik appeared anonymously on Tucker Carlson's show to complain about being temporarily suspended for violating Twitter's community guidelines. Fox News often creates news packages around the content that "Libs of TikTok" has surfaced.
Slate also noted in its piece that Raichik has also made a name for herself by helping to blow up fights within school systems and among teachers and students, even getting a number of teachers removed from their jobs.
More problematic however is that Raichik is inspiring a virtual army of anti-LGBTQ adherents including the white supremacist group, the Proud Boys, to take direct action against these events. Over the course of this past Pride Month alone, the Proud Boys have disrupted more than 10 LGBTQ events ranging from drag queen story hours to Pride events.
In a column a week ago, Blade columnist James Finn pointed out that the Proud Boys have particularly targeted family Pride events, succeeding in having several postponed or cancelled through acts of disruption designed to sow fear and even terror.
In one highly publicized incident in the Northern California city of Woodland, the Proud Boys attempted to enter a bar and restaurant hosting an all-ages drag show. However, their efforts were stymied by bar patrons who defended the entrance and pepper-sprayed the white supremacists.
"Fuck you, pedophile motherfuckers!" shouted the masked man as patrons of the Mojo Lounge pepper sprayed him to stop him and other members of the Proud Boys from forcing their way inside.
Canada's public safety minister, Bill Blair, in February 2021 announced the addition of the Proud Boys, an organization founded in 2016 by a Canadian living in the U.S and two neo-Nazi networks, Atomwaffen and The Base, to Canada's terror entity list.
While the Proud Boys has not been identified as a component entity of the attack on the North Bay OutLoud youth center, a senior FBI source told the Blade Saturday evening that "it was highly likely-in fact probable, that individuals who are either members of the the Proud Boys or affiliated in some way are involved."
Back in Northern Ontario, OutLoud staff and the community continue to scramble to create a buffer and a safety zone for their kids CTV reported.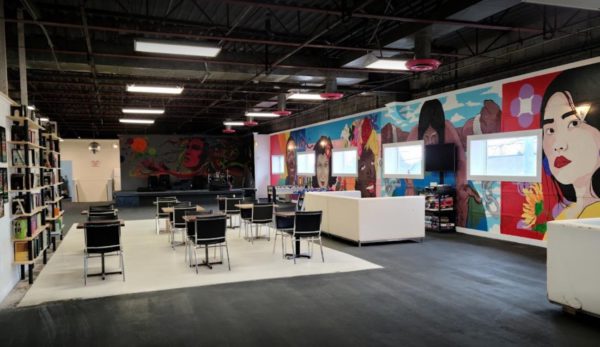 North Bay Pride CEO Jocelyn Green said the organization is working with OutLoud to support the staff and youth in the city.
"I'm absolutely abhorred and disgusted," Green said. "I can't believe this kind of hate still exists. It's like we've gone backwards in time."
Compton is calling on the community for its support during this troubling time.
"We need to come together as a community because this is something that not only happens worldwide," he said. "It's happening right here in our community."
The local police service is actively investigating the tsunami of hate speech and ugly homophobic diatribes CTV's Taschner told the Blade.
North Bay Police Service Inspector Jeff Warner told reporters in a briefing that police officials are "aware of the offensive and hateful comments OutLoud has received via social media" and that his department is "deploying resources."
"We are going to watch the comments and if any of them cross the line into criminal activity we will act for sure."
Warner was asked what that line would be.
"If comments or actions turn into what is chosen a hate crime for a designated group in the community, we take those investigations very seriously. We will investigate those thoroughly," he said.
The most prominent slurs center on accusations that LGBTQ people and their allies are pedophiles, using the word "grooming," which the National Society for the Prevention of Cruelty to Children defines as when "someone builds a relationship, trust and emotional connection with a child or young person so they can manipulate, exploit and abuse them."
The term has been weaponized online, and it now appears almost constantly on many social media platforms. Data from the social media platform Reddit analyzed by Jeremy Blackburn, an assistant professor of computer science at Binghamton University in New York who studies online extremism, found about a 100 percent increase since the beginning of the year in discussion of "grooming" in conjunction with various LGBTQ slurs starting in early March and accelerating in mid-to-late March.
Inspector Warner was also asked by reporters how hard it would be to find the sender of these messages.
"When it is online activity, they are difficult to investigate. They are not impossible — we do have resources and we can liaison with other policing agencies that have the expertise in tracking down where some of these comments originate."
Warner then voiced his displeasure over the youth center being a target of hate.
"It is disappointing. OutLoud has been supporting the youth in the community since 2019. It is a safe place for the youth to go. OutLoud is committed to the mental health and well-being of the youth in the community. It is just disappointing to see the hateful, hurtful comments directed towards the youth."
Watch CTV Northern Ontario's story here.
Canada lifts gay blood donor ban
It's 1st time Statistics Canada differentiated between "sex at birth" & "gender" in census- 3 mo. donor deferral period for gay/bi men ends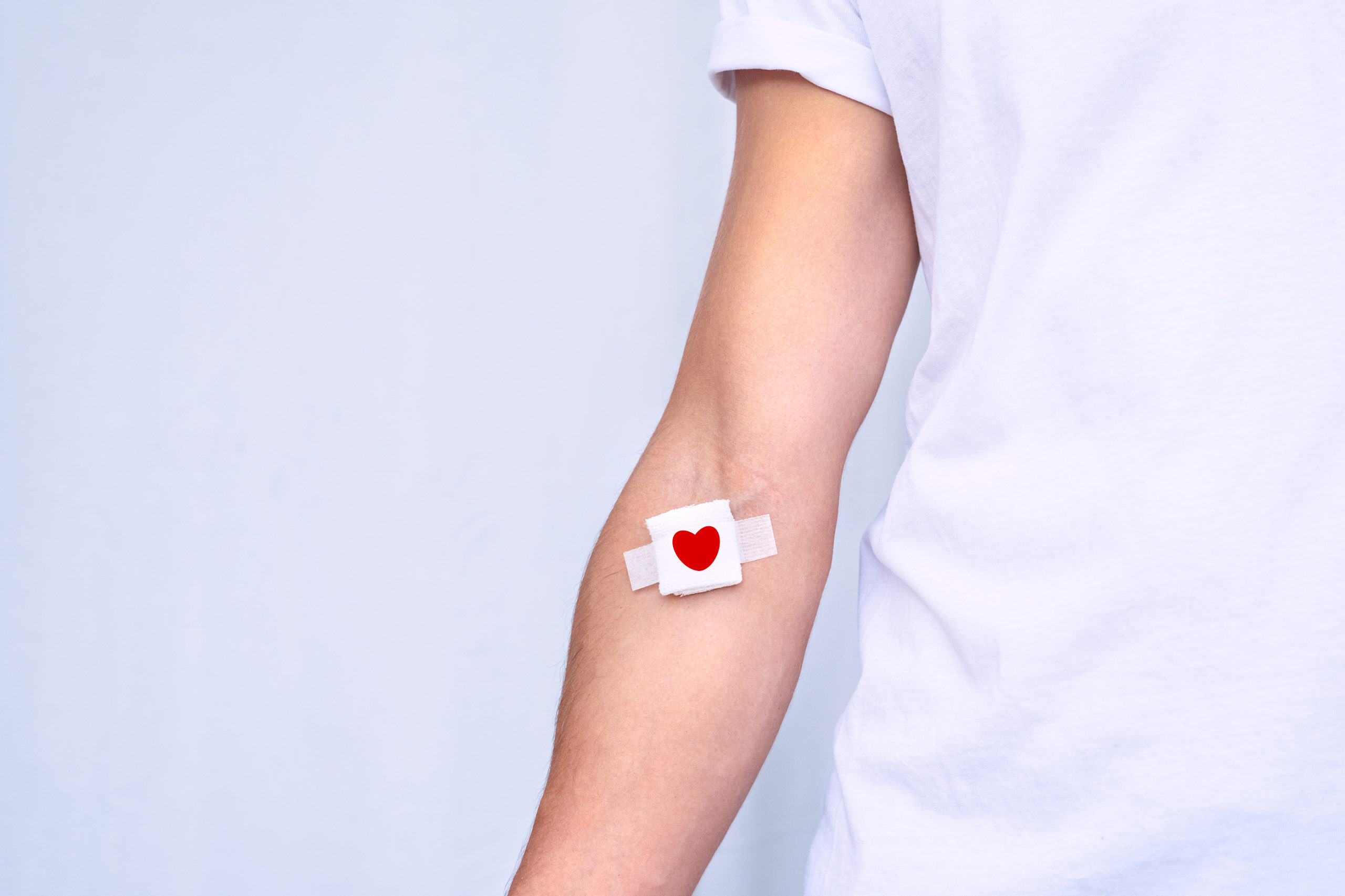 Health Canada approved Canadian Blood Services' submission to eliminate the three-month donor deferral period for gay and bisexual men as well as some other folks in the LGBTQ+ community CTV News reported Thursday.
The policy change, which was years in the making, will allow Canadian Blood Services (CBS) to introduce the new behavior-based questionnaire by Sept. 30. It will apply to both blood and plasma donations. CBS will be able to screen all donors regardless of gender or sexuality. Instead, donors will be screened based on their sexual behaviors.
#BREAKING: Health Canada has given the green light to lift restrictions on blood donations from men who have sex with men.https://t.co/vfynftXT91

— Globalnews.ca (@globalnews) April 28, 2022
Health Canada has authorized Canadian Blood Services' submission to eliminate the 3-month donor deferral period for men who have sex with men, and instead screen all donors for high-risk sexual behaviourhttps://t.co/qCsCAIOWTN

— GC Newsroom (@NewsroomGC) April 28, 2022
Census data released Wednesday offers an unprecedented snapshot of Canada's transgender population, showing 0.33 per cent of residents identify as a gender that differs from the sex they were assigned at birth.
The data collected during last year's national household survey shows about 100,815 people are transgender or non-binary, including 31,555 who are transgender women, 27,905 who are transgender men and 41,355 who are non-binary, CTV News reported.
It's the first time Statistics Canada has differentiated between "sex at birth" and "gender" in the census. While the agency and advocates agree the new numbers likely underestimate the true size of the population, they say the data will offer crucial insight into a marginalized community.
Fae Johnstone, a transgender advocate, told CTV that population-level data backing up trans people's lived experience has thus far been slim, so this new information is important both symbolically and practically.
"It says something when our government is recognizing the existence of trans folks who have historically been kept out of these conversations and uncounted," Johnstone said. "But it also is useful to us to better understand how we can focus interventions and address health inequities experienced by trans folks across this country."
New data from the #2021Census are now available:
• Age and type of dwelling: https://t.co/8LCaDd0lM9
• Sex at birth and gender: https://t.co/RVLsQFLzAQ

Check out the thread below for some key highlights: 👇 pic.twitter.com/PWHW7Gmbh2

— Statistics Canada (@StatCan_eng) April 27, 2022