Best Of LGBTQ D.C. 2023
Blade readers voted and here are your favorites in food, nightlife, and more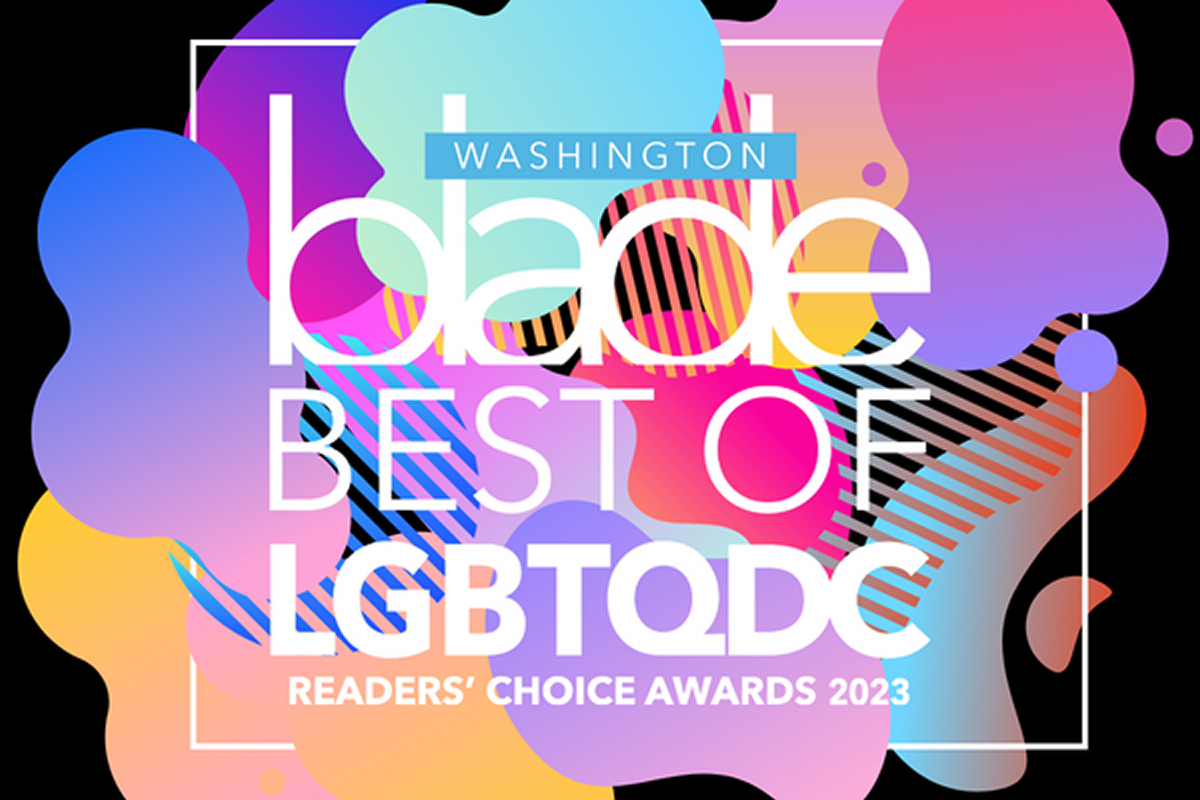 It's that time of year again when we pause to celebrate the best of our exceptional local LGBTQ community, from food to activism to religion.
This year's Local Hero award goes to the tireless Brent Minor for his many years of service to the community and his efforts to expand LGBTQ acceptance in sports. D.C. is bucking the trend of queer bars closing, as the city saw several new venues open this year. And our awards aren't limited to D.C.; we've again included numerous categories from Rehoboth Beach.
More than 4,000 nominations and 30,000 votes were cast in more than 60 categories for the 22nd annual Best Of awards. The Blade's Stephen Rutgers coordinated the process. Michael Key served as photo editor for the project. This year's contributing writers are Patrick Folliard, Tinashe Chingarande, Cal Benn, Lou Chibbaro Jr., Evan Caplan, Kaela Roeder, Michael K. Lavers, and Kevin Naff. Congratulations to all of the nominees, finalists, and winners. Thank you to our sponsors ABSOLUT, PEPCO, Shakers, Heineken, and Infinite Legacy.
LOCAL HERO: BRENT MINOR
Team DC founder credited with helping to launch Pride Night Out events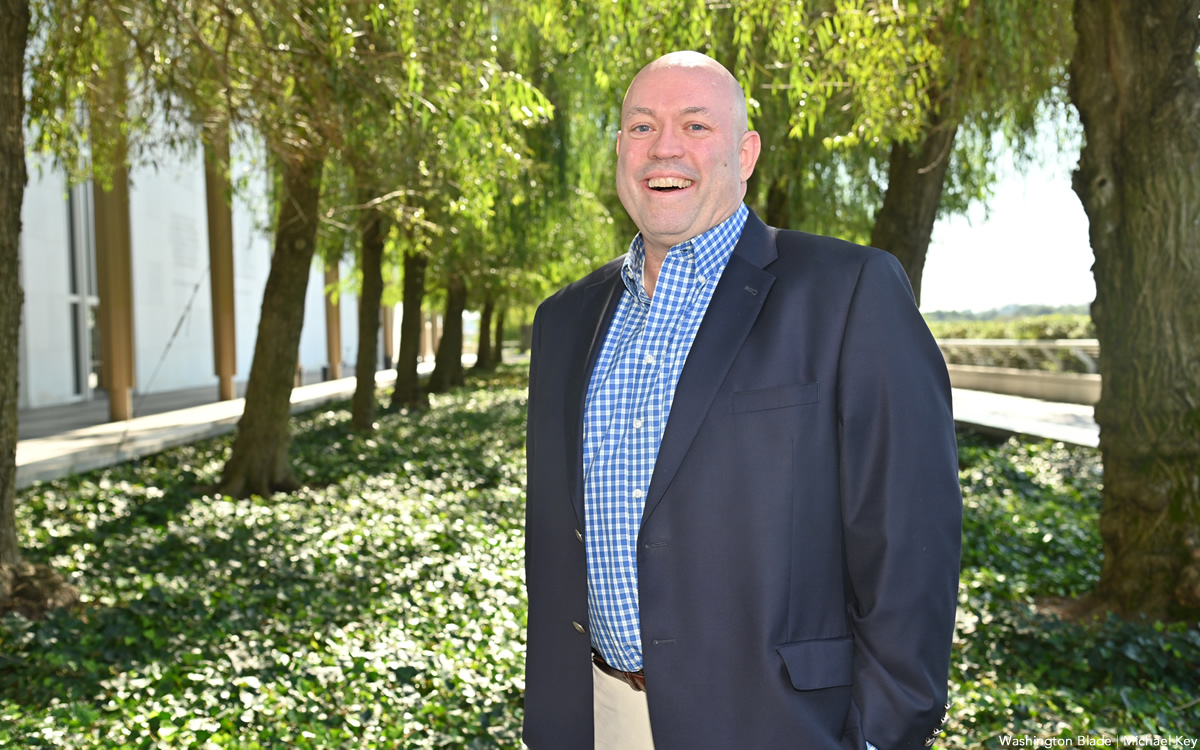 The selection this month by Washington Blade staff of Brent Minor as the 2023 recipient of the Local Hero Award comes a short time after Minor announced he was stepping down from his longtime position as executive director of Team DC, the D.C.-area LGBTQ sports organization.
"After more than 20 years of leading Team DC, first as its board president and then as the executive director, I have decided it is time to move on and retire from this part of my life," Minor said in a Facebook announcement.
"It has been a joy and a privilege to establish and grow this organization over the years and help make sports a more welcoming place for all participants," he stated.
Minor has been credited with helping Team DC become one of the nation's largest LGBTQ sports organizations, which currently includes more than 40 LGBTQ or LGBTQ-supportive sports teams or sports leagues as affiliated members.
Under Minor's direction, Team DC established the annual D.C. area Pride Night Out events in which about a dozen D.C. professional sports teams welcome LGBTQ sports fans to their respective stadiums or arenas to support the team and celebrate LGBTQ Pride during a home game.
Among the teams that work with Team DC to host the Pride Night Out games are the Washington Nationals baseball team, the Washington Wizards basketball team, the Washington Commanders football team, and the Washington Capitals hockey team.
The highlight of this year's Pride Night Out at the Washington Nationals in June involved Minor and other Team DC officials joining former Speaker of the U.S. House Nancy Pelosi (D-Calif.), who threw the ceremonial "first pitch" to open the game as Nationals players and fans cheered loudly.
Minor has also played a lead role in helping Team DC establish its annual Team DC College Scholarship Program, which awards college bound LGBTQ high school student athletes $2,000 scholarships to support their college education.
"While it is great to host 12 Pride Night Out events annually, we want to work with our pro teams to make sure that they are fully supportive of LGBTQ issues and not just when they want to sell tickets," Minor said in a 2019 guest column in the Washington Blade in explaining Team DC's ongoing mission.
In discussing the role of Team DC's more than 40 LGBTQ sports teams or leagues, Minor said, "The presence of healthy and well-organized sports clubs in D.C. helps make our LGBTQ community stronger and more stable. For many participants, their team adds a dimension to their life that a job or home just cannot fill."
Minor, an Alexandria, Va., resident who is originally from Charlotte, N.C., has been involved with several LGBTQ-related causes and organizations prior to and during his early years with Team DC., according to a write-up of his professional experience he provided to the Blade.
He served from 2000 to 2005 as a member of the Presidential Advisory Council on HIV/AIDS during the administration of President Bill Clinton, who appointed him, and President George W. Bush. He served twice as chair of the D.C. Bid Committee seeking to have D.C. become host in 2014 and 2022 for the Gay Games, the quadrennial international LGBTQ sports competition. The two bids were unsuccessful. He also served on the Gay Games Board of Directors from 2002 to 2008.
Minor served from 1996 to 2000 as Director of Community Relations and Public Funding for Food and Friends, the D.C.-based nonprofit organization that delivers food and provides other services to homebound people with HIV/AIDS and other illnesses. He served from 2006 to 2008 as Community Relations Director for the Whitman-Walker Clinic of Northern Virginia.
David Perruzza, owner of the D.C. gay sports bars Pitchers and A League of Her Own, which have worked with Team DC to help arrange for the sale of tickets to Pride Night Out games, expressed what appears to reflect the sentiment of many local LGBTQ sports enthusiasts of the work of Minor and Team DC.
"What an amazing night at Night Out with the Nationals," Perruzza said in a June 6 Facebook post reflecting on the Night Out at the Nationals. "Congratulations Team DC for putting on the event of the year and Brent Minor and your crew," Perruzza wrote.
"You are appreciated more than you will ever know," he stated. "I hope the community respects and realizes what an amazing individual you are."
Blade Editor Kevin Naff echoed Perruzza's sentiments in explaining the Local Hero award, which is the only Best Of award selected by Blade staff.
"The Blade's Local Hero honorees reflect the very best of our community," said Naff. "Brent's tireless devotion to LGBTQ causes has opened many doors along with hearts and minds. The community owes him our tremendous gratitude."
In accepting the honor, Minor told the Blade, "I'm incredibly honored to be recognized for this award."
EATING & DRINKING
Best Coffee Shop: Three Fifty Bakery and Coffee Bar
1926 17th St., N.W.
Editor's Choice: Tatte Bakery & Café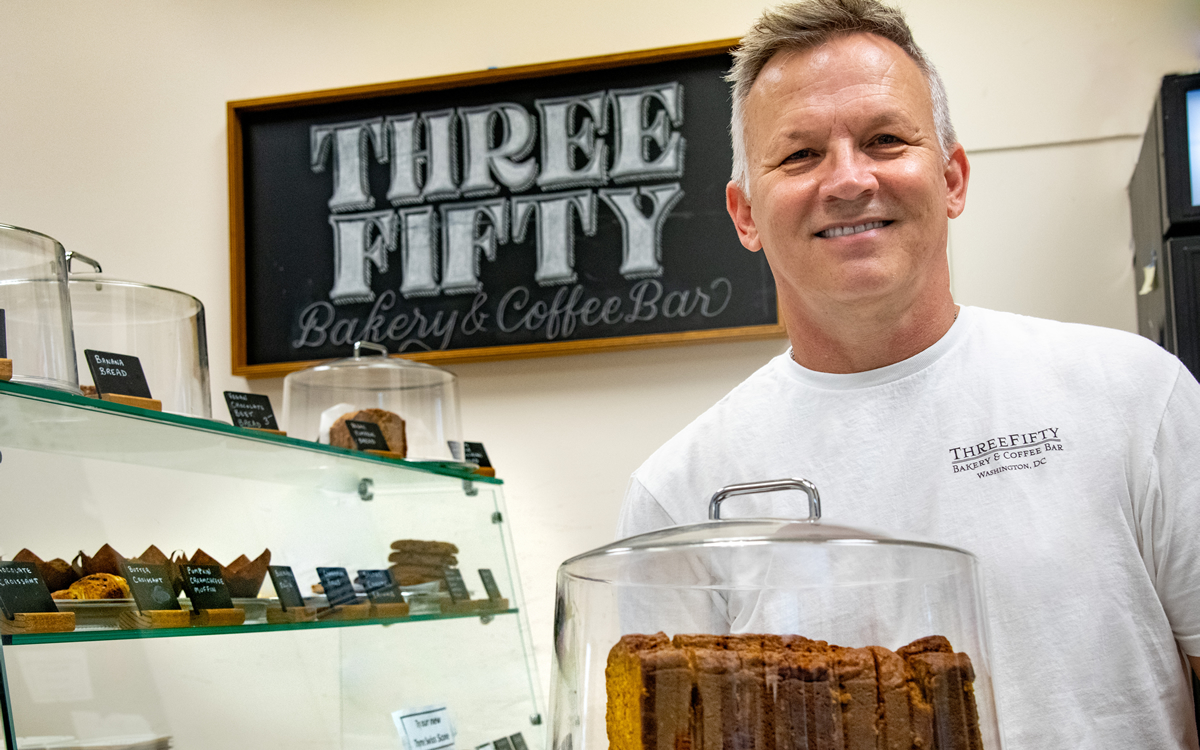 Gay-owned Three Fifty takes home the top spot this year, dethroning Compass after a five-year run. The bakery has been in operation for 10 years on 17th Street, but is set to move to larger locale nearby on R Street. The neighborhood spot sells carb-forward specialties like scones, croissants, quiche, breads, muffins, and cookies, as well as coffee drinks. Owner Jimmy Hopper in a recent Blade article says that he first envisioned a cake shop but quickly realized the area needed a bakery and coffeeshop.
---
Best Outdoor Dining: Hank's Oyster Bar Wharf
701 Wharf St., S.W.
Editor's Choice: Le Diplomate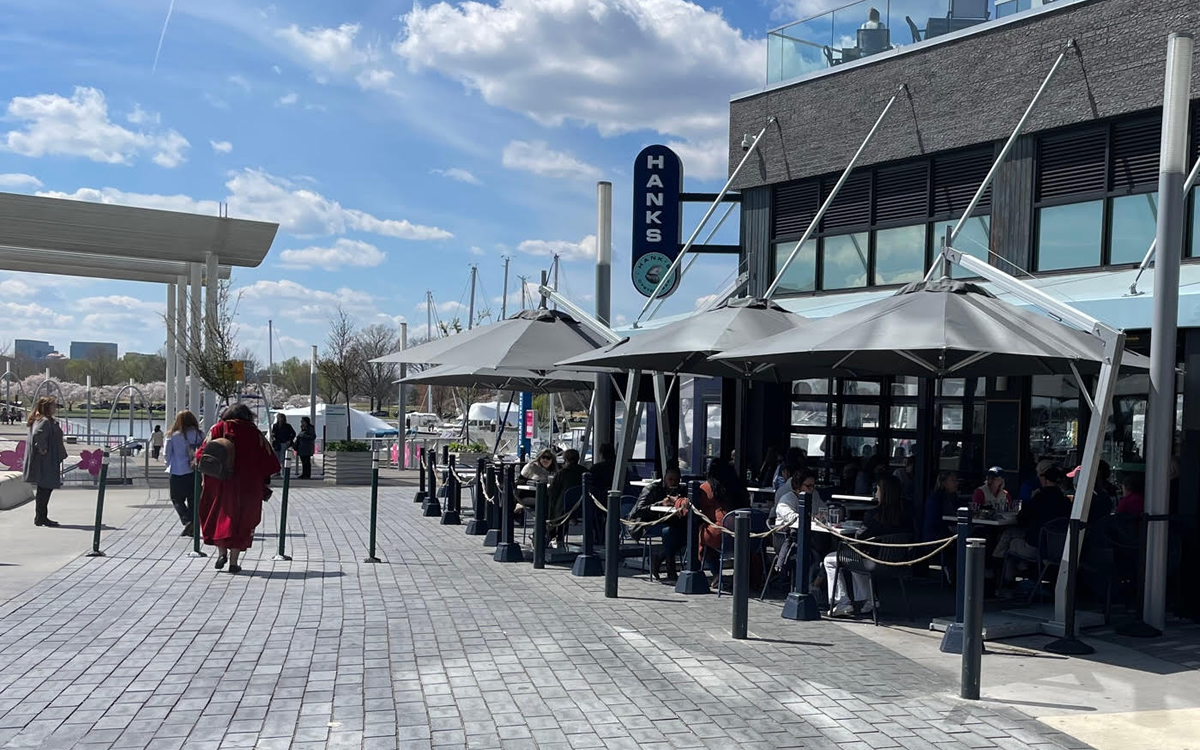 Neighborhood institution Hank's Oyster Bar scoops up this award for its alfresco option on the Wharf. In October of 2017, lesbian chef and restaurateur Jamie Leeds opened Hank's Oyster Bar on the Wharf, building on her wildly successful original Hank's in Dupont (there is another in Alexandria). The sweeping vistas pair especially well with oysters and lobster rolls. Another of Leeds's spots, Hank's Cocktail Bar, is a two-time winner of the Blade's "Best Craft Cocktails" award.
---
Best Restaurant: Crazy Aunt Helen's
713 8th St., S.E.
Editor's Choice: Beau Thai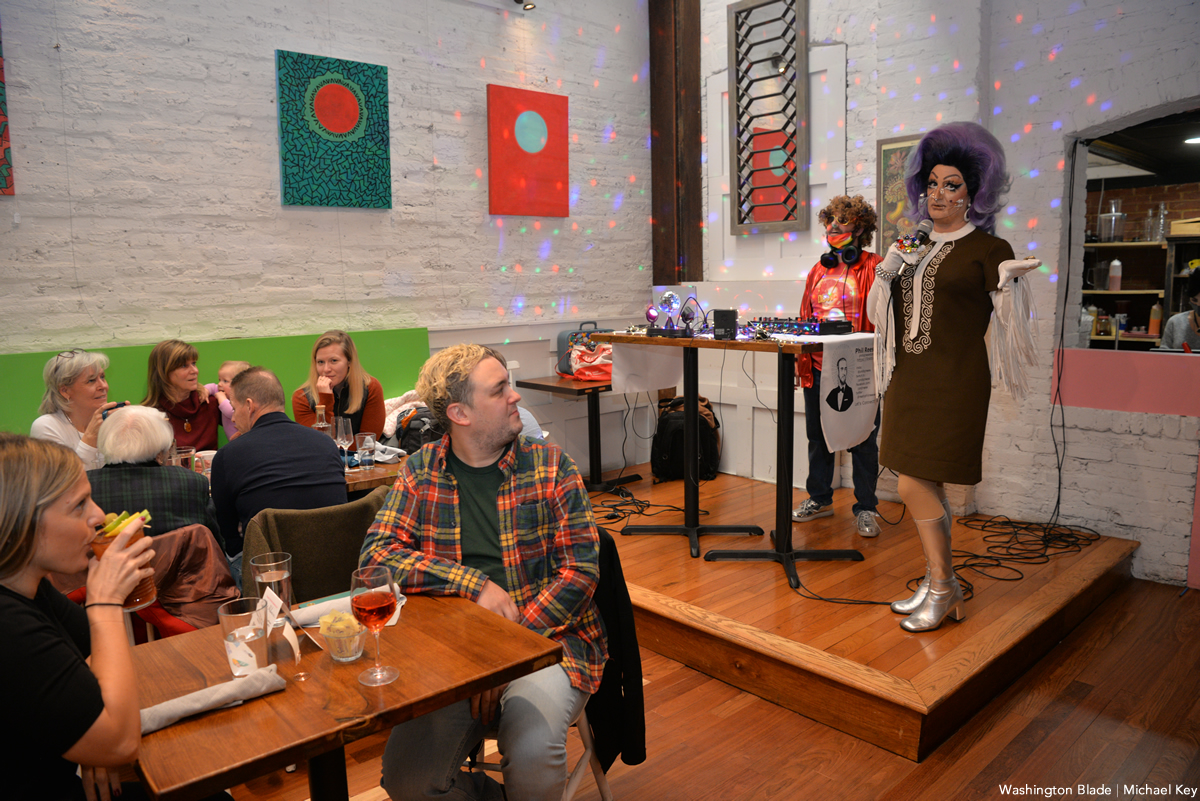 Owner Shane Mayson's flamboyant restaurant Crazy Aunt Helen's takes home this coveted award for the second year in a row – and it's only been open two years.
"To be receiving this attention makes us feel like we are on the right path," said Mayson last year. "We serve American comfort food that we hope will make everyone feel like they've been given a big hug," says Mayson, who plates American food with a twist. Appetizers include items like fried green tomatoes, and entrees include chicken fried steak smothered in chicken sausage gravy. Many dishes are vegan and vegetarian. The restaurant is a supporter of several LGBTQ organizations, and hosts a range of events, including drag shows, book readings, a ladies' tea dance, play readings, bingo, and more.
---
Best Brunch: Red Bear Brewing Drag Brunch
209 M St., N.E.
Editor's Choice: Homme Brunch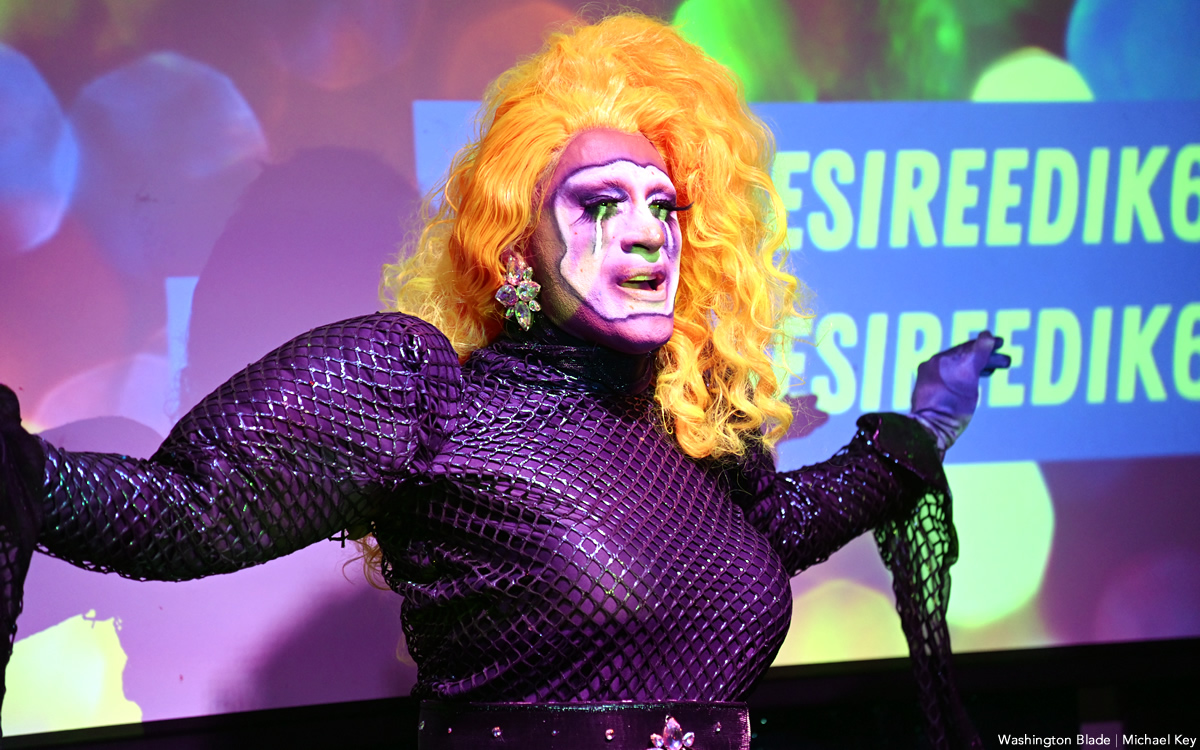 Having taken home the Best Neighborhood Bar and Best Local Brewery awards last year, Red Bear Brewing now is awarded with Best Brunch. This gay-owned venue in the District hosts drag shows, trivia, and stand-up performances, among other events. It pours beers with suggestive titles like "Hefe Don't Preach," "OktoBEARfest," or "Tall, Dark and Nutty," to name a few. Its festive drag brunch, running monthly, pulls out all the stops with its themes, like Broadway, Chromatica Ball, and goth. Desiree Dik serves as host.
---
Best Local Brewery: DC Brau
3178-B Bladensburg Rd., N.E.
Editor's Choice: Denizens Brewing Co.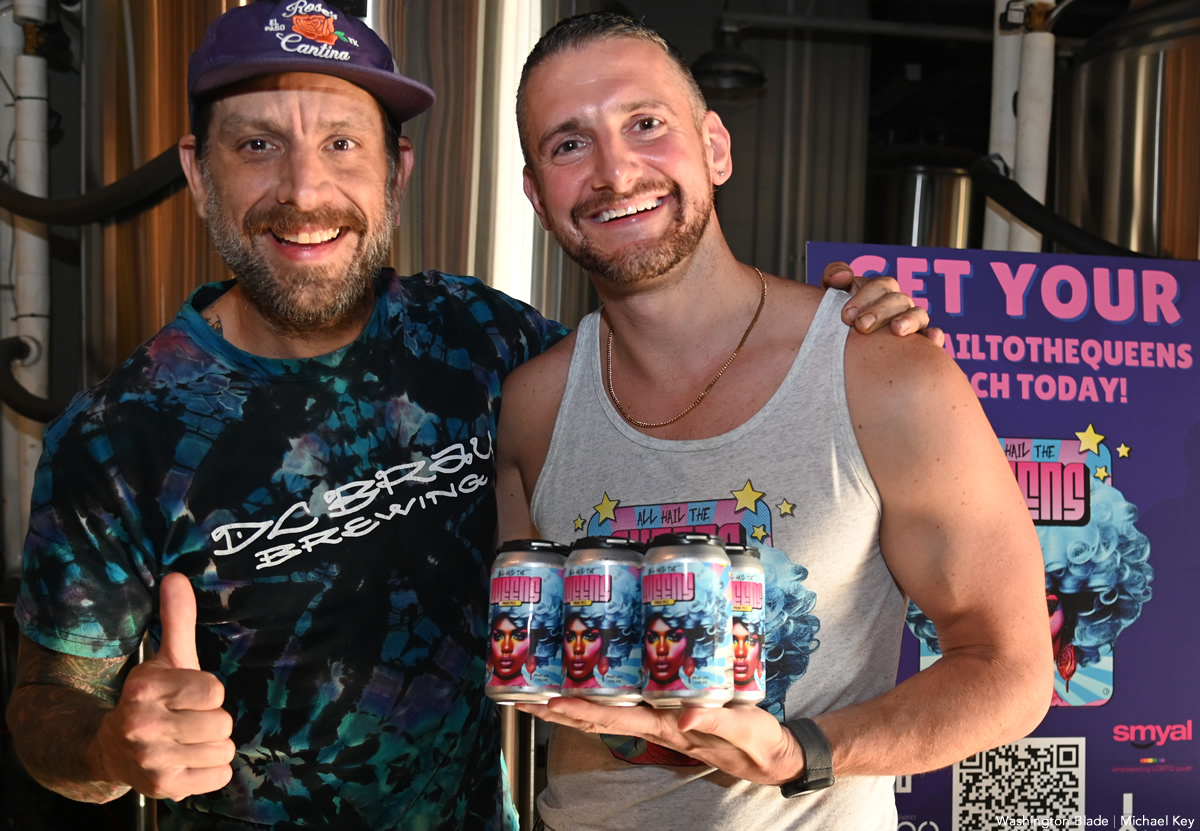 Taking back the top spot (DC Brau won this category in 2021), DC Brau was the first business to bring back D.C.-brewed beer as part of the recent beer resurgence. DC Brau founders Brandon Skall and Jeff Hancock opened in 2011, now serving beers and hard seltzers. DC Brau holds the annual Pride Pils fundraiser to benefit SMYAL and the Blade Foundation. This year, DC Brau kicked off Pride with a party at fellow winner Red Bear Brewing with a party celebrating its Pride Pils.
---
Best Local Distillery: Cotton & Reed
1330 5th St., N.W.
Editor's Choice: District Made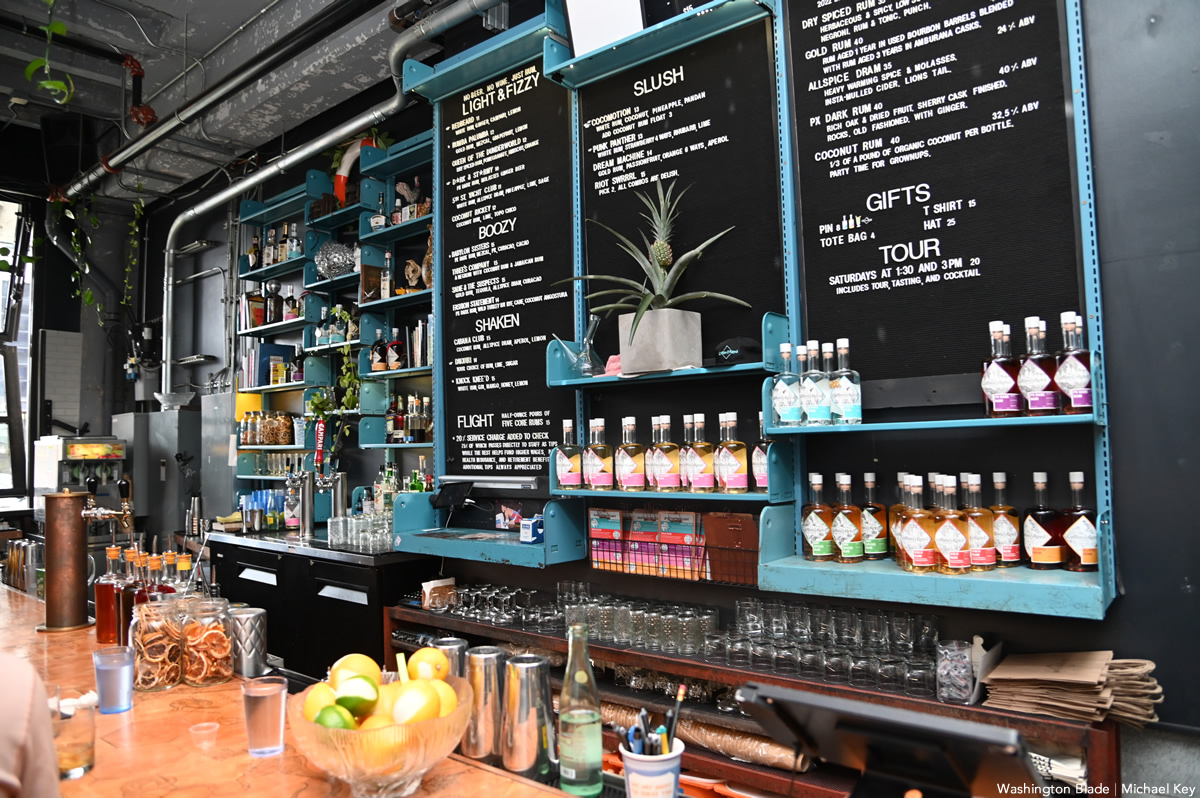 Last year's Editor's Choice won this year. Co-founders Reed Walker and Jordan Cotton became friends while working as strategists for NASA and the aerospace industry, turning a passion into a business. The distillery aims to learn from the best practices of the world's rum producers to create a line of distinctively American rums.
All fermentation, distillation, processing, and bottling is done on-site at the Cotton & Reed Distillery in Northeast DC's Union Market District.
They make a full line of rums, from white to gold to dark to coconut and spiced options.
---
Best Burger: Duke's Grocery
1513 17th St., N.W.
Editor's Choice: Ghostburger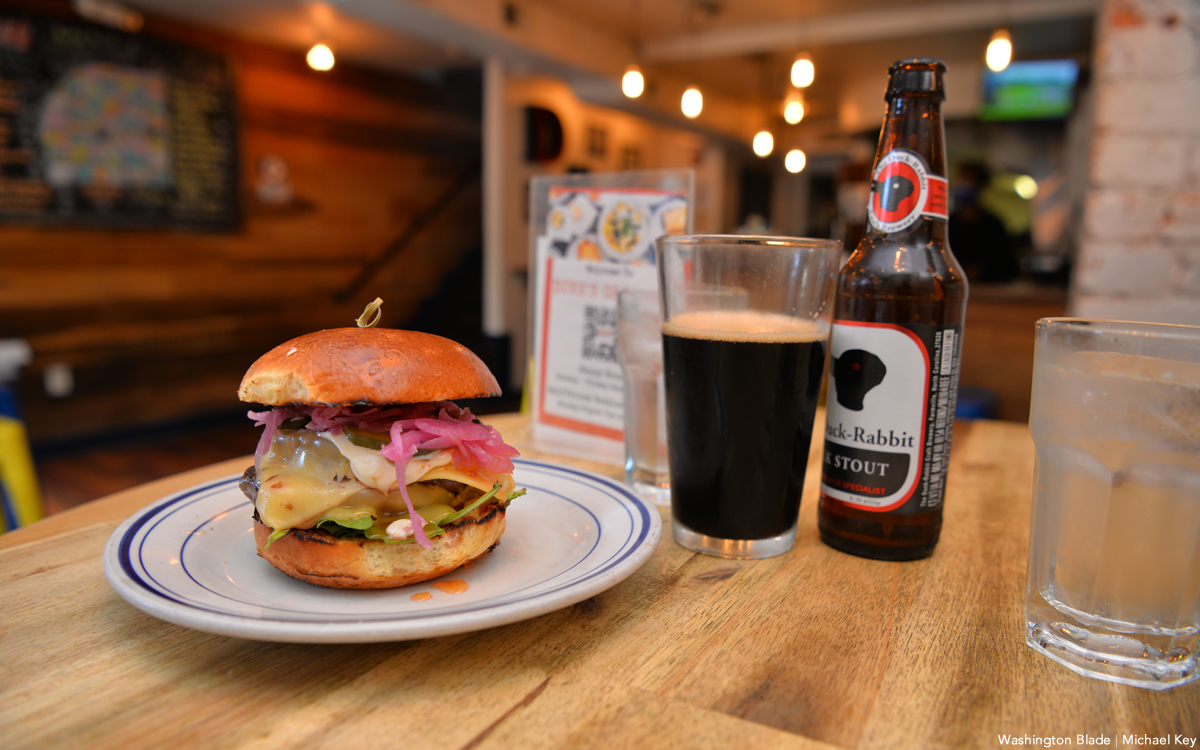 The 2021 winner Duke's Grocery serves burgers with a British accent. With locations in Dupont Circle, Woodley Park, Navy Yard, and Foggy Bottom, this restaurant serves guests hearty portions of bar food. The burger has landed it on a whole bunch of lists, from Zagat to the Washington Post. Besides its famed Proper Burger, it also has a salmon, Impossible, and Wagyu burger. The Dupont location is currently closed for renovations.
---
Best Ice Cream/Gelato: Jeni's Splendid Ice Creams
1925 14th St., N.W.
(Multiple locations)
Editor's Choice: Ice Cream Jubilee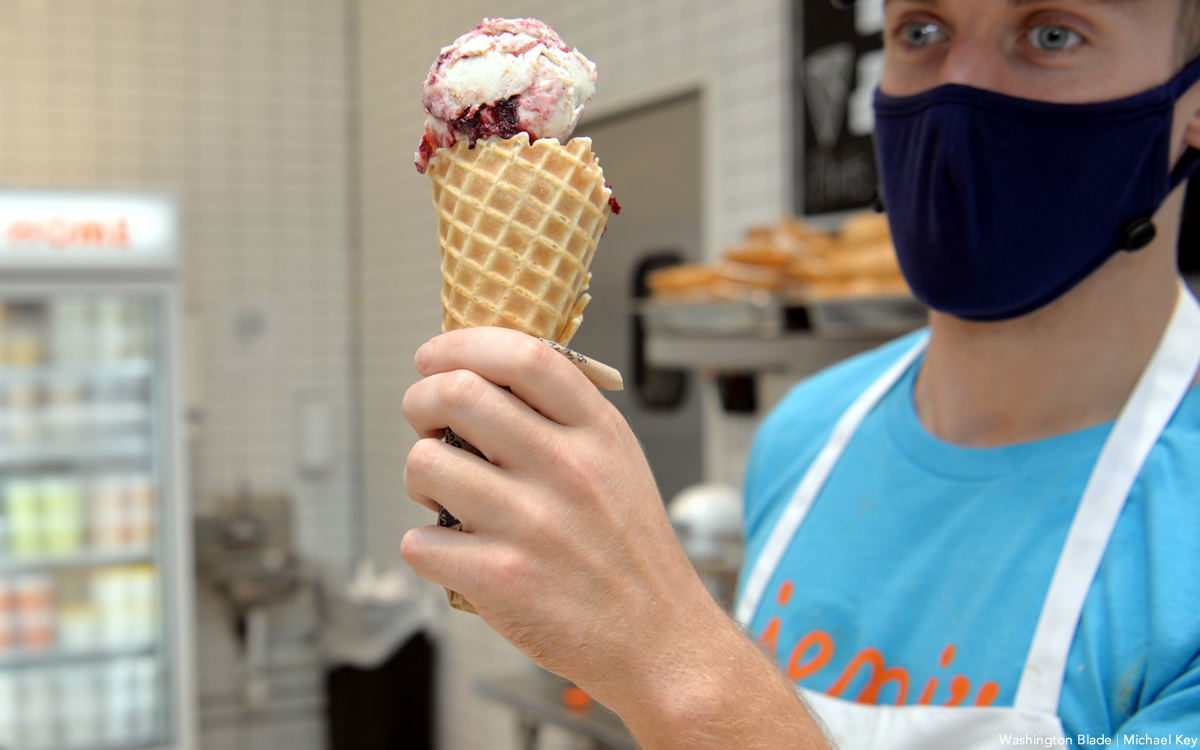 Located on 14th Street, and often with a line around the corner, Jeni's Splendid Ice Creams has a "uniquely smooth texture and buttercream body" in flavors like birthday cake and fruit crumble. It scooped up the award last year, as well. There are also locations in Arlington, Alexandria, Bethesda, Navy Yard, Yards Park, and McLean.
---
Best Pizza: Andy's Pizza
808 V St., N.W.
(Multiple locations)
Editor's Choice: 2 Amys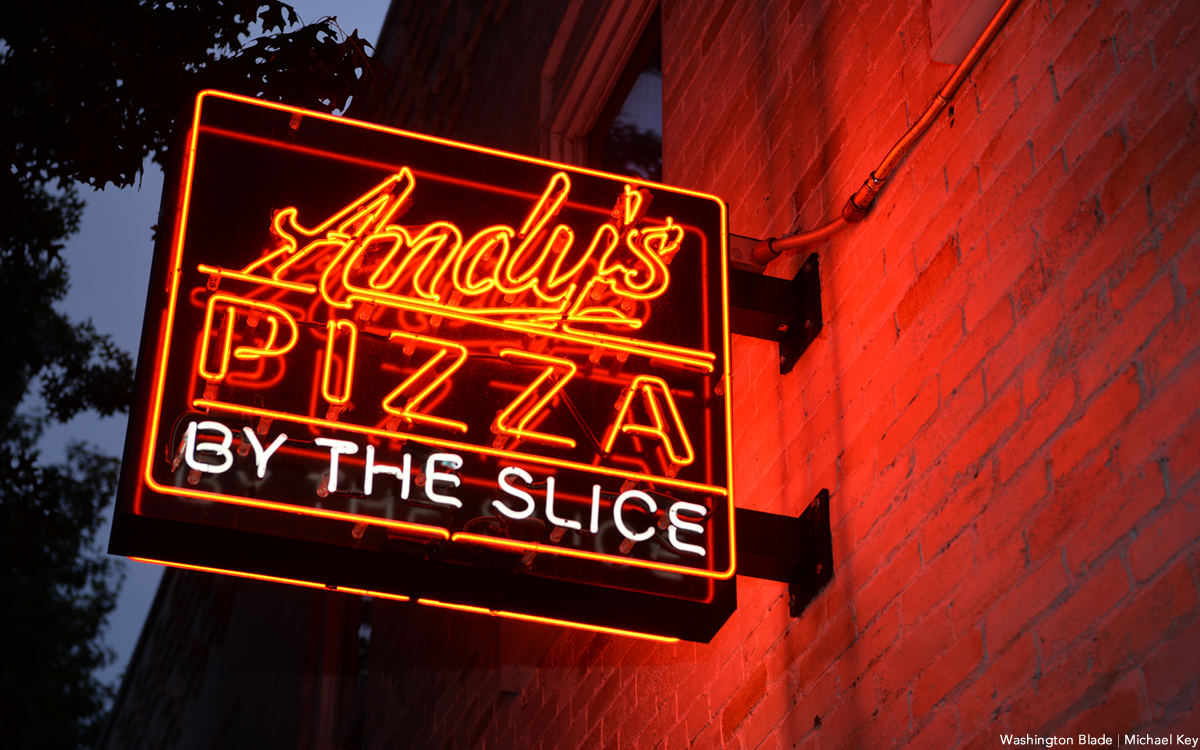 In the New York tradition, Andy's Pizza serves up pizza from stone deck ovens made of long-fermented dough, Wisconsin mozzarella, and California tomatoes. Andy's boasts seven spots across the area, including one in Shaw near popular bars Dirty Goose, Kiki, and Shakers.
The pizzeria serves slices in favorite options like pepperoni and white sauce, but the whole pies come in a range of flavors, including a Buffalo crispy chicken and a vegan pie with plant-based cheese.
"I am a local, born and bred in the DMV," says Andy Brown, owner and head pizzaiolo, after winning last year. "The D.C. community is a melting pot of the global stage, and winning an award as a local always feels like a victory for our local community. We were thrilled to even be considered, and over the moon to win!"
---
Best Outdoor Drinking: Pitchers
2317 18th St., N.W.
Editor's Choice: Dacha Beer Garden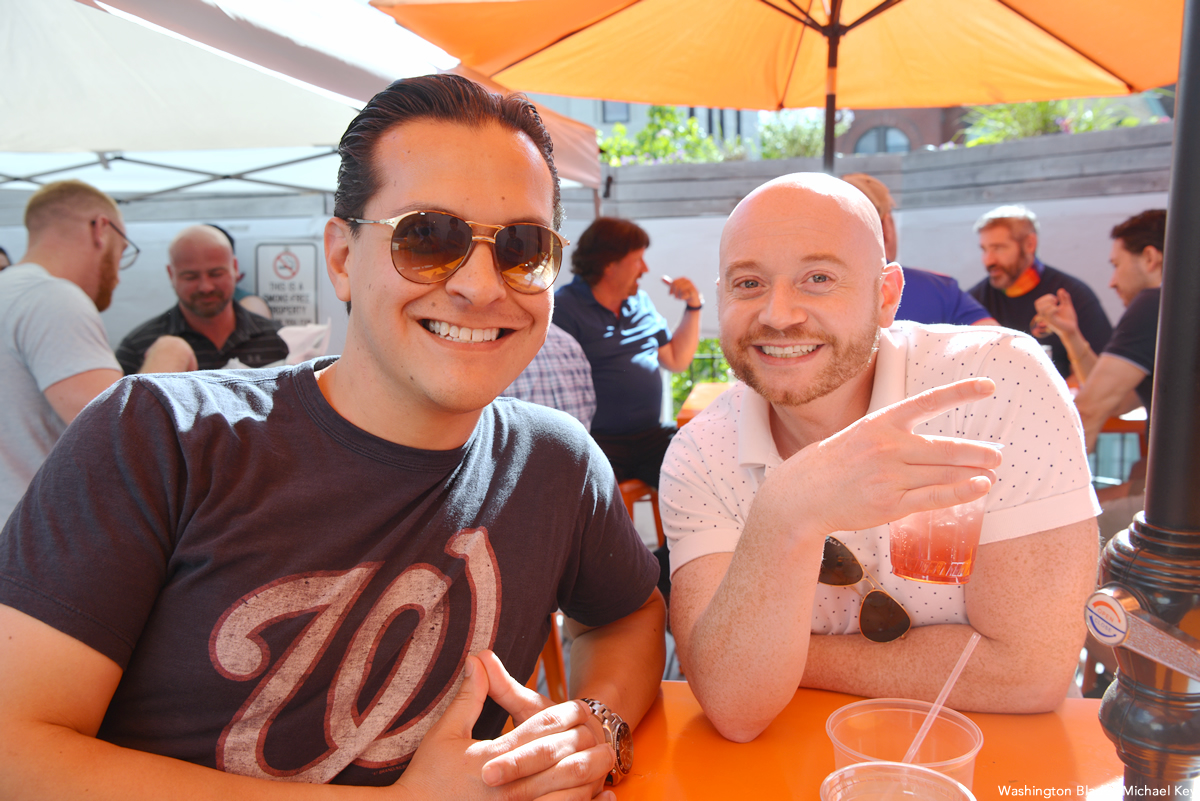 Winner of the 2021 Best Neighborhood Bar, Pitchers launched in 2018 and bills itself as "a sports bar/restaurant for the LGBTQIA+ community where all are welcome."
The sprawling building features several different spaces with distinct atmospheres, plenty of flat screens for sports fans, darts, video games, a dance floor, a subterranean lesbian bar, and two patios. The bar often plays host to drag performances, including appearances by RuPaul Drag Race contestants.
ARTS & ENTERTAINMENT
Best Drag Queen: Evry Pleasure
@evrypleasure
Runner-up: Sasha Adams Sanchez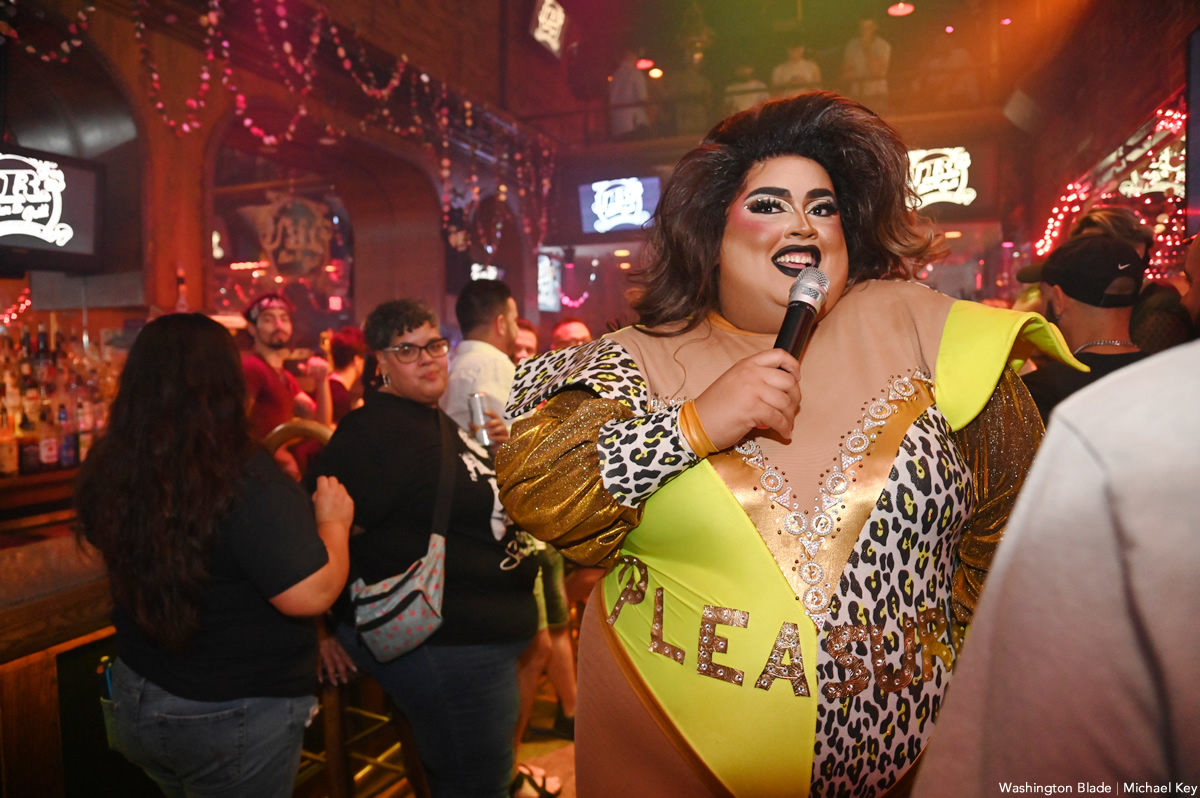 This award-winning D.C. queen is a mix between pageantry, comedy, and dancing who delivers shows filled with energy, laughter, and glamour. At this year's D.C. Drag Awards, she scooped up the awards for best drag queen and best at large. Last year, she was named Red Bear Brewing Co.'s Miss Slay Them.
---
Best Drag King: Molasses
@kingmolasses
Runner-up: Flirty Rico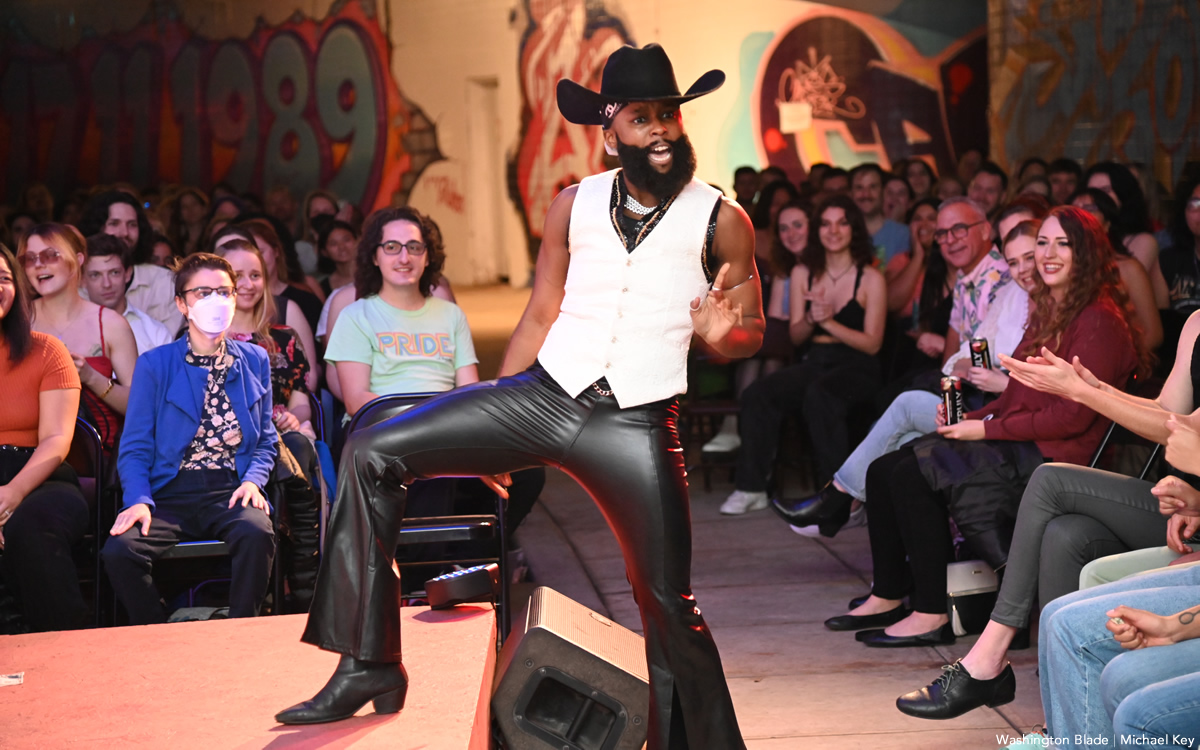 In a Vox explainer video, King Molasses described themselves as "the sweetest, stickiest drag king you'll ever meet." Molasses fuses different elements of traditional Nigerian fashion with a southern cowboy aesthetic to deliver electric performances that leave guests salivating for more.
---
Best Transgender Performer: Gigi Paris Couture
@gigipariscouture
Runner-up: Baphomette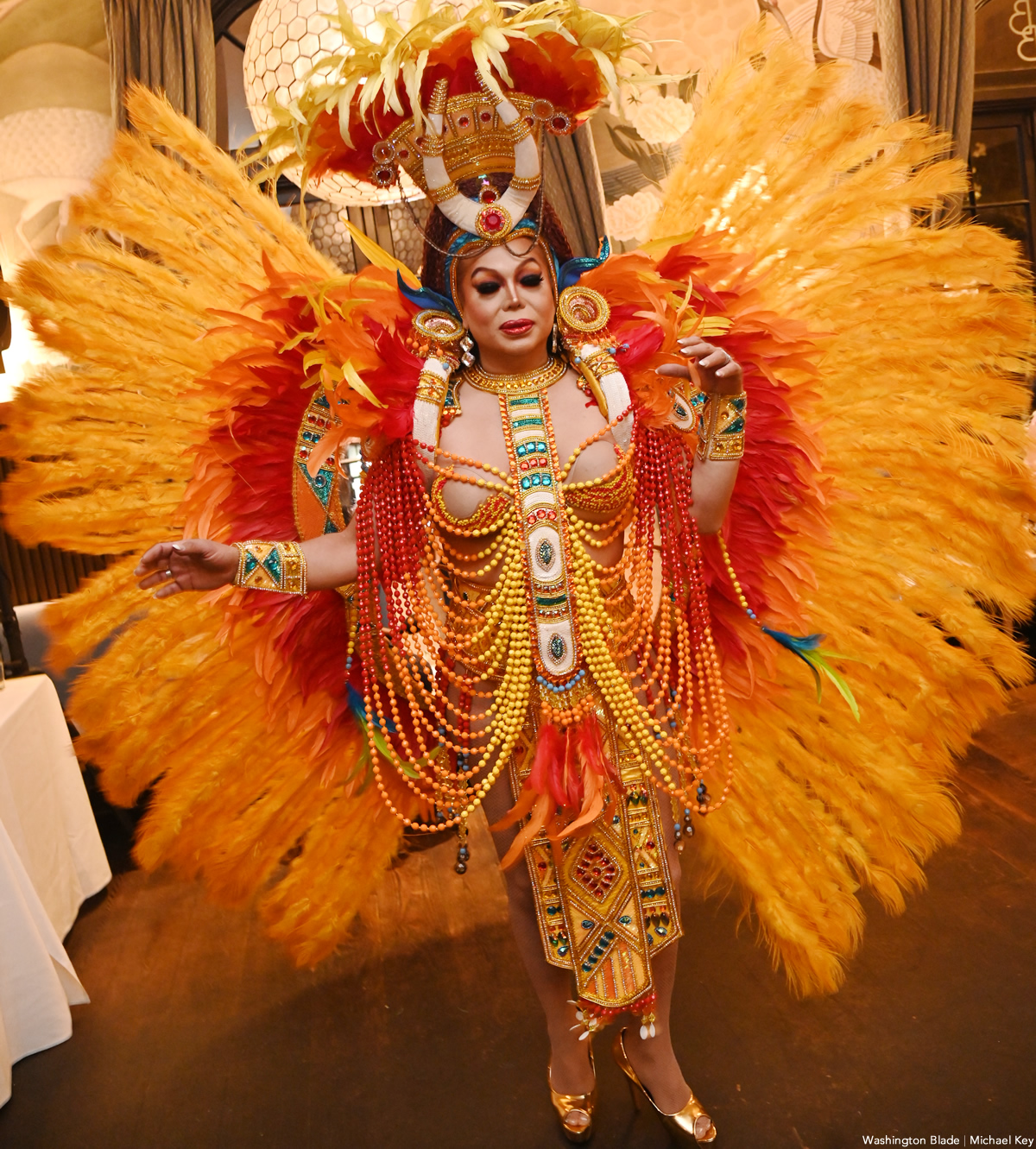 It's hard to miss Gigi Paris Couture when her glamour is so apparent even her eyes glisten with opulence. From voluminous long hair units adorned with colorful flowers to floor-length gowns that accentuate her Coke-bottle curves, Gigi proves that ostentatious is the beacon of top-notch performance art.
---
Best Drag Show: Con Acento at JR.'s
1519 17th St., N.W.
jrsbar-dc.com
Editor's Choice: Red Bear's Drag Bingo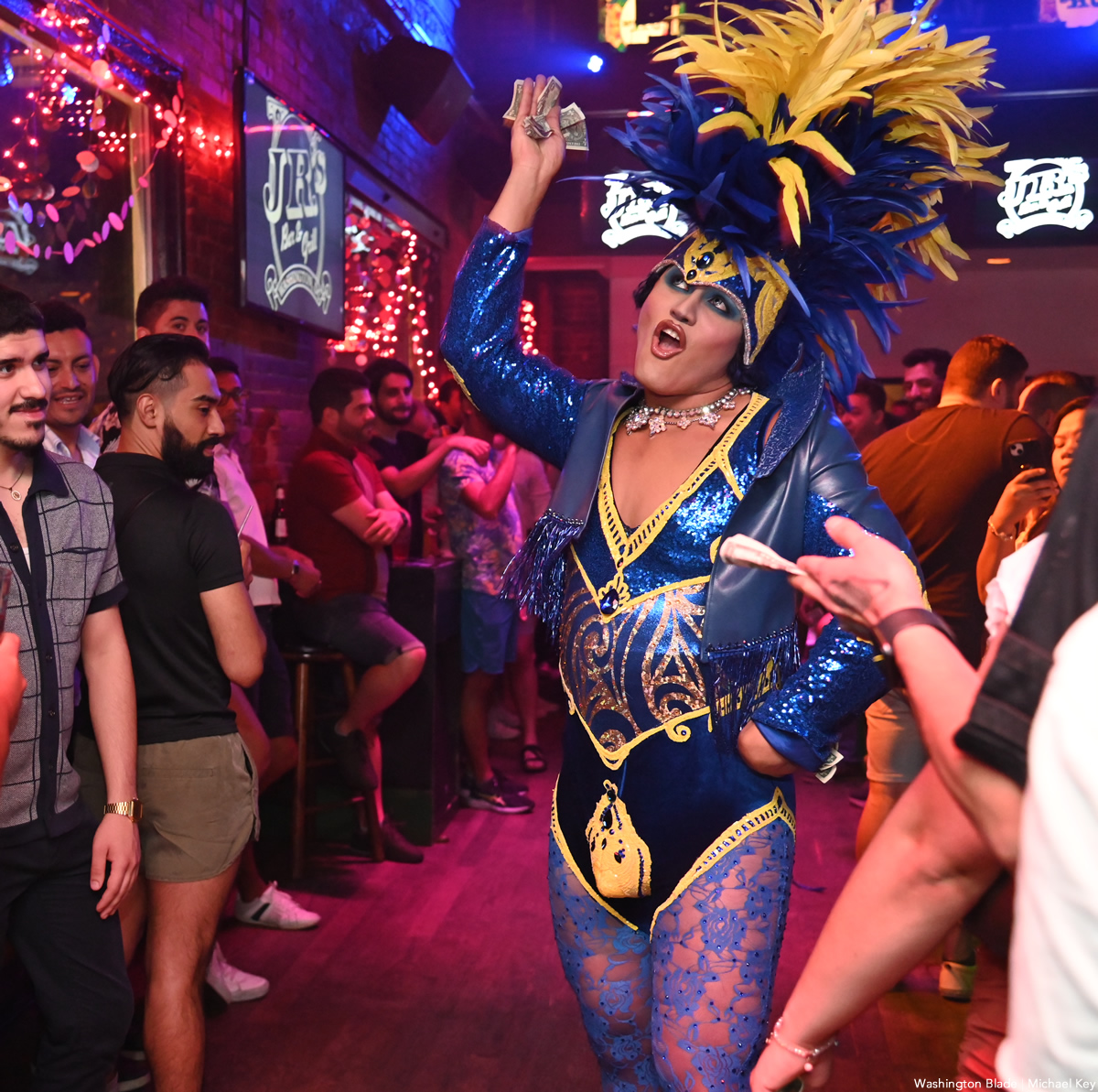 Since 1986, JR.'s has been serving some of the city's best cocktails. And it hasn't lost its touch when it comes to invigorating dance parties. Con Acento, a Latinx monthly dance party, features the hottest hits that'll have hips swaying and hands elegantly slicing the air.
---
Best LGBTQ Bar: Little Gay Pub
1100 P St., N.W.
thelittlegaypub.com
Editor's Choice: Shakers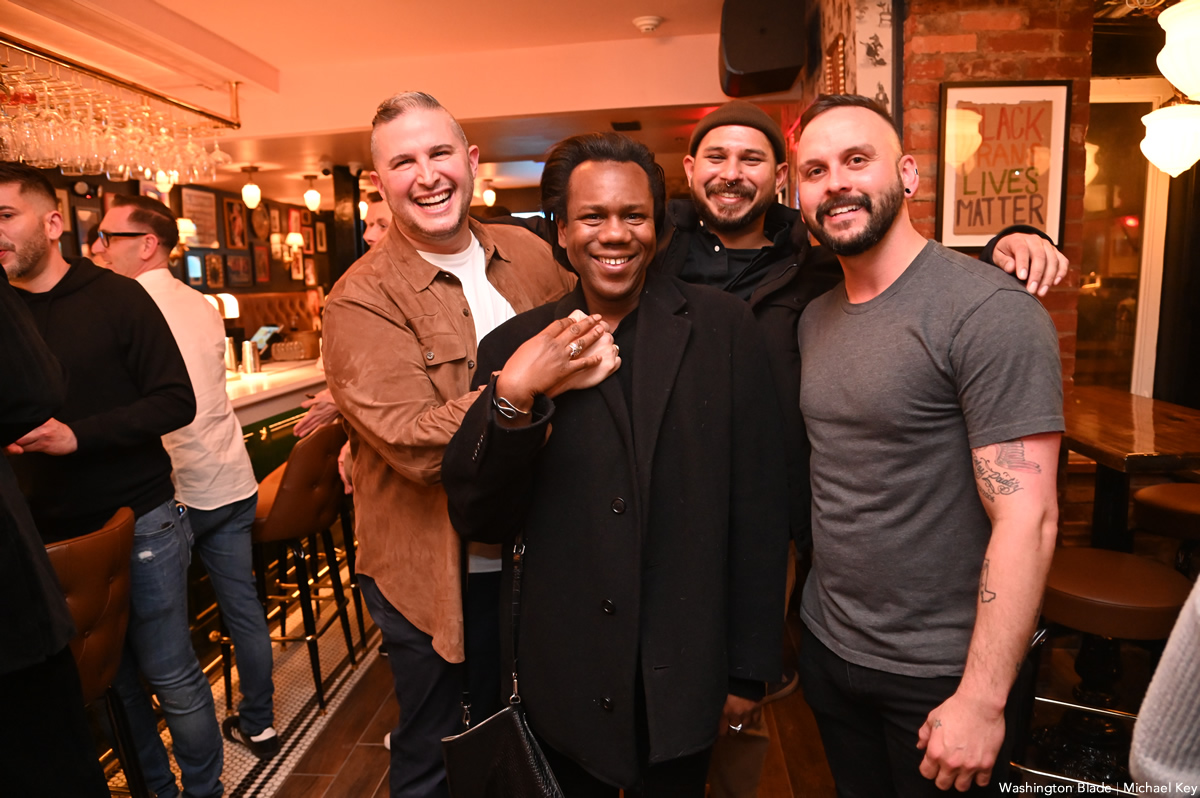 Despite being one of the newest gay bars on the block, Little Gay Pub has proven that it's on its way to becoming a mainstay in the city. Besides winning this award in its first year in business, the bar has made a name for itself, welcoming elite patrons, including former House Speaker Nancy Pelosi, who reportedly ordered a club soda before taking a bathroom selfie.
Its owners are business partners Dito Sevilla, longtime bartender and bar manager at Dito's Bar located inside Floriana Restaurant on 17th Street near Dupont Circle; Dusty Martinez, former general manager at the nearby gay bar Trade; and Benjamin Gander, former general manager of the other nearby gay bar Number 9.
"Little Gay Pub aims to fill the needs of the LGBTQ community by offering a new and upscale drinking and snacking venue," the owners said in a statement when the bar opened earlier this year.
---
Best Bartender: Wyatt Warnick, Uproar
639 Florida Ave., N.W.
Runner-up: Andrew Bunting, JR's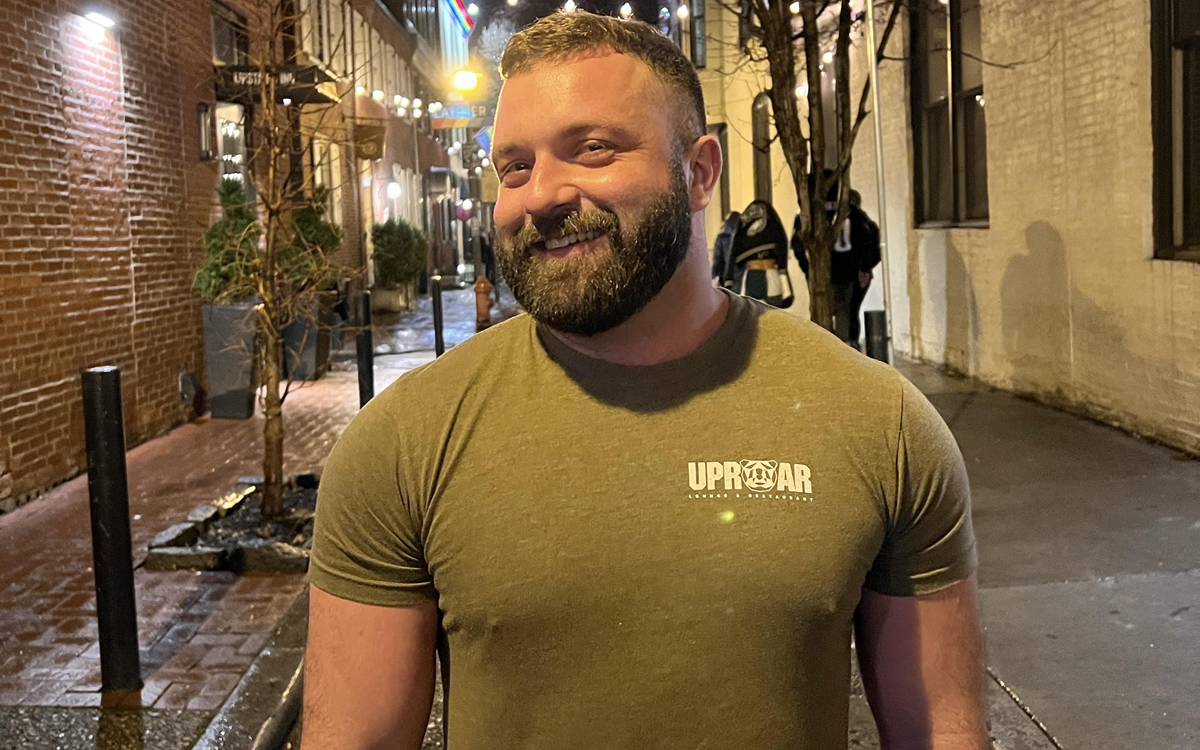 A quick Google search will show you that Wyatt Warnick is a well-known D.C. bartender with a following of more than 18,000 on Instagram. The burly bartender has a gaze that makes you feel welcome and at home. His Instagram explains his popularity with D.C.'s bar patrons as it's filled with shirtless shots and shower selfies. Blade readers responded with a resounding "Woof."
---
Best Neighborhood Bar: Duplex Diner
2004 18th St., N.W.
duplexdiner.com
Editor's Choice: Number Nine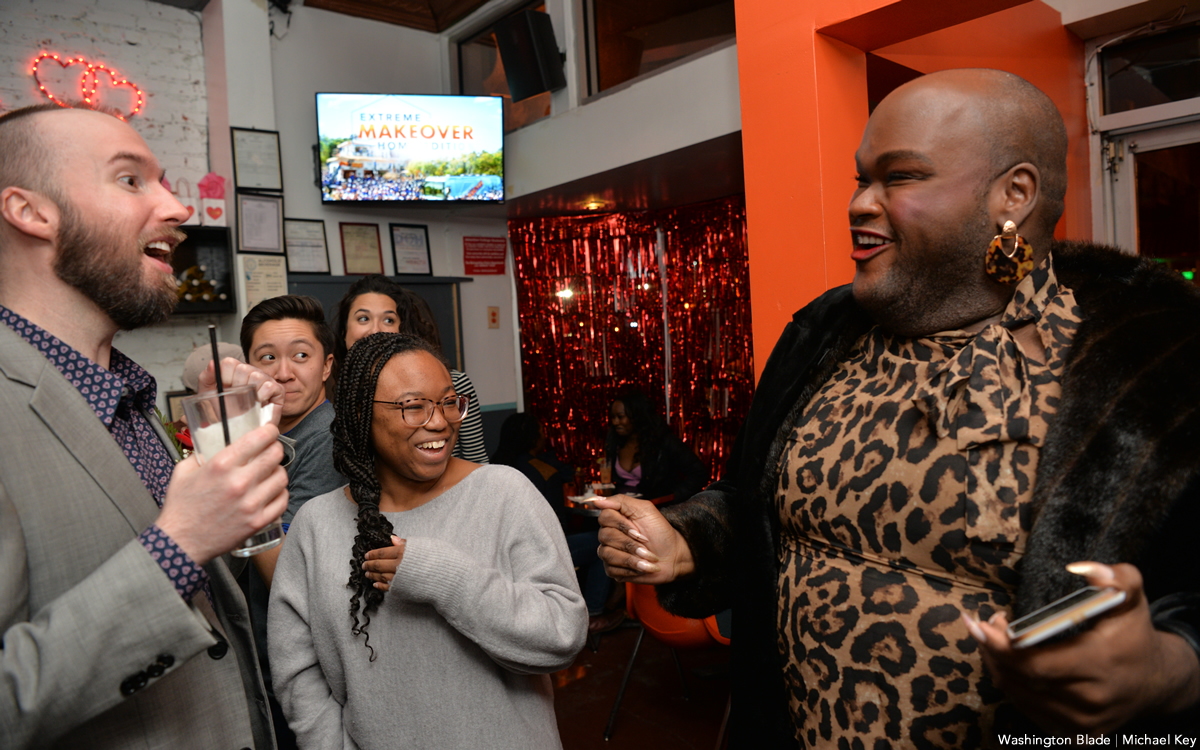 What better place to cure your Sunday hangover than at Duplex Diner where the menu features hearty food options like a Belgian waffle that comes with fresh berries and whipped cream or the buttermilk biscuit oozing with sausage gravy? Duplex Diner is the place where you can "come pull up a chair" and enjoy the simplest of moments with friends and family.
---
Best Happy Hour presented by ABSOLUT: Kiki
915 U St., N.W.
dcwannahaveakiki.com
Editor's Choice: Annie's Paramount Steakhouse
Kiki undoubtedly has the smartest name on the street, and along with it some of the most fun events. This bar in Shaw neighborhood hosts weekly drag shows and a dance floor where guests can let loose and break out their best dance moves. Kiki has four different bar areas including a beer garden and a sports-themed bar area.
---
Best LGBTQ-Friendly Bar: Dacha Beer Garden
1600 7th St. NW
dachabeergarden.com
Editor's Choice: Flash
The name on everyone's lips when you mention beer is Dacha! This locals favorite has an open plan that makes it easy to guzzle a beer, or two, or three, with family and friends, and meet plenty of likeminded people doing the same. Above all, its menu is affordable with brunch drinks offered at $5 each and weekly eats at $10 each.
---
Best LGBTQ Bar Outside the District: Freddie's Beach Bar – Arlington, VA
555 23rd St. S, Arlington, Va.
freddiesbeachbar.com
Editor's Choice: Baltimore Eagle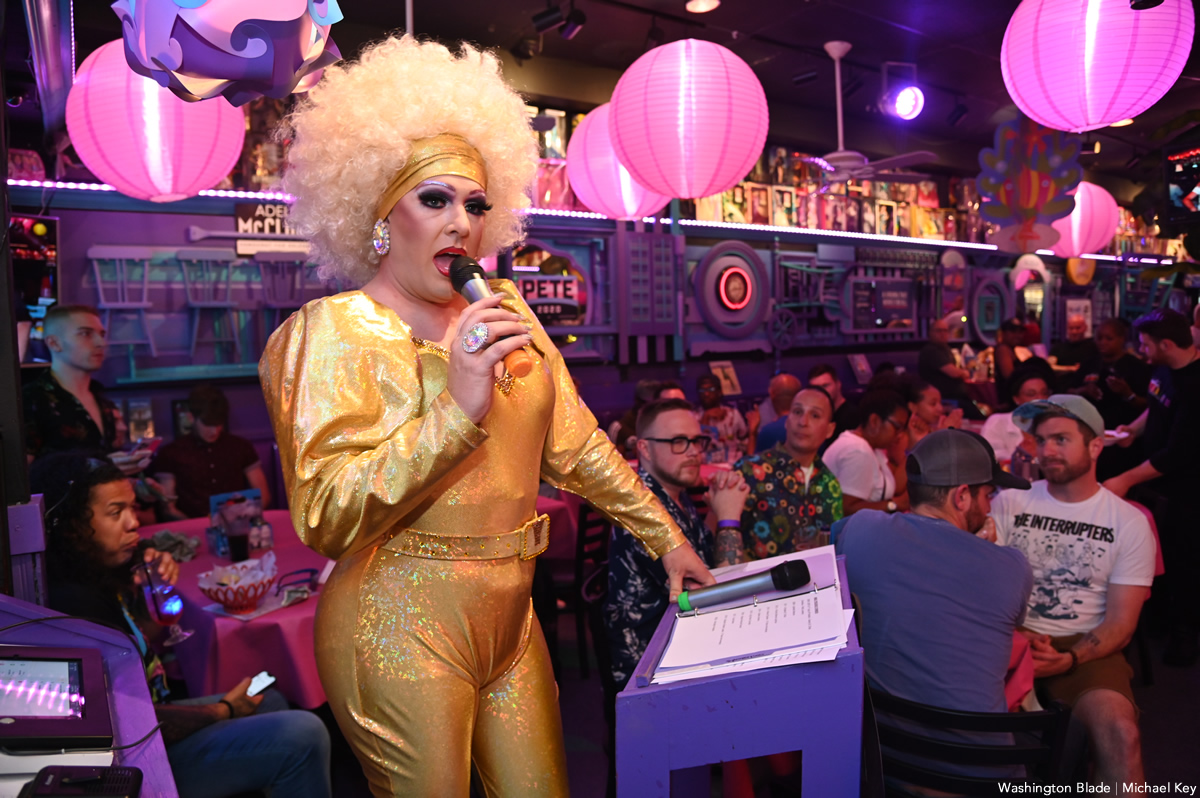 Freddie's Beach Bar is the place to be for the gays who love happy hour. Along with amazing food and drinks, the restaurant also offers vibrant karaoke nights, piano nights and thrilling games like beach blanket bingo. Anyone who's been there can attest to Freddie's being the place to be after work, blazer off, tie untied, heels exchanged for flats.
---
Best Theater: Kennedy Center
Kennedy-center.org
Editor's Choice: Arena Stage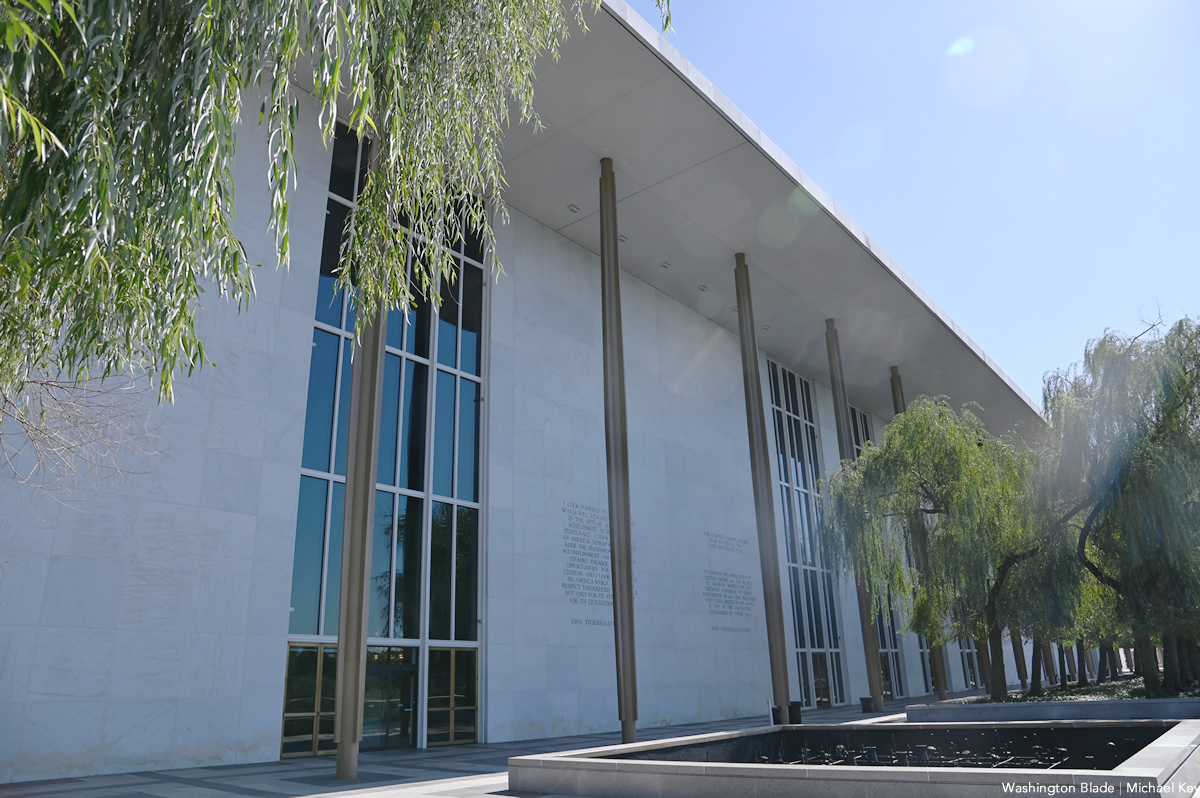 What's lovingly called the big white box on the river has been selected as our readers' favorite. The historic Kennedy Center has it all including symphony, dance, Broadway shows, and specifically queer-made shows like "The Night Garden: A Sartorial Celebration" on Oct. 25.
"The Night Garden" is a fashion show and small exhibition event celebrating the life and legacy of the first drag queen in America, William Dorsey Swann. The mission of this experience is to bring history alive for D.C. and celebrate queer history month by focusing on the legacy that is William Dorsey Swann, the first drag queen on record right here in D.C. This event is curated by D.C. drag queen and fashion designer, Pussy Noir.
---
Best Theater Production: "seven methods of killing kylie jenner"
Woolly Mammoth Theatre
641 D St., N.W.
Editor's Choice: King Lear, Shakespeare Theatre Company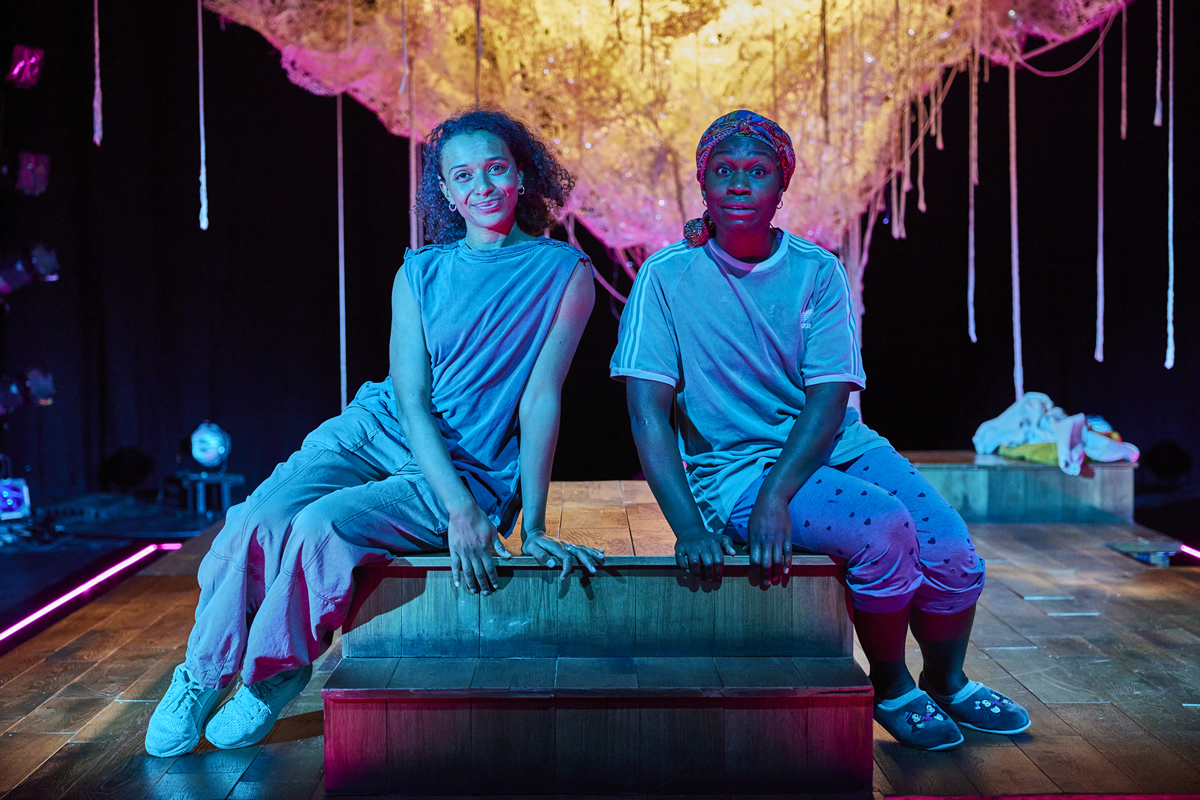 Once again, Woolly Mammoth Theatre continues to remain No. 1 with Blade readers.
Directed by Milli Bhatia, playwright Jasmine Lee-Jones' two hander "seven methods of killing kylie jenner" has proved beloved by the fans. It's about a lot of things, but murder really isn't one of them.
Beneath heated discussions of white-skinned privilege, queerness, and body shaming, it's mostly a story of friendship. Before playing at Woolly, the wildly titled play was conceived at London's Royal Court Theatre in 2019, and then landed stateside for runs at the Public Theater's Under the Radar Festival last month in New York. Then at D.C, the production proved a big success like so many like so many show shows heralded by Woolly artistic director Manuela Goyanes Maria.
---
Best Live Music Outside of D.C.: Wolf Trap
1551 Trap Rd
Vienna, Va.
Editor's Choice: Merriweather Post Pavilion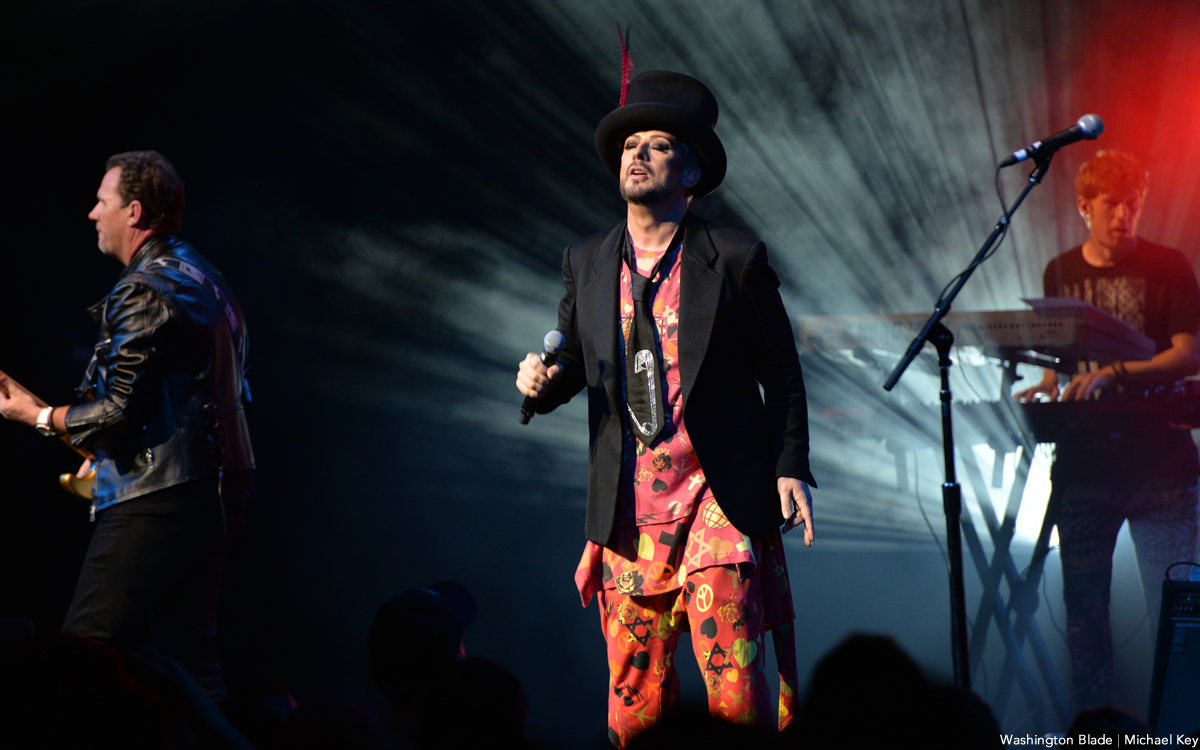 For music alfresco, Wolf Trap continues to reign supreme with readers.
Comprised of various venues (the mainstage Filene Center, Children's Theatre-in-the Woods, and the Barns) set on 117 acres in Vienna, Va., Wolf Trap was established in 1966 and remains the only national park dedicated to presenting the performing arts. And like any performing arts center serving an increasingly diverse community, over time, needs concerning art, music, and style change tremendously.
Its president and CEO, Arvind Manocha, is gay. When he took the helm in 2013, he quickly noted the increasingly diverse communities making their homes in the area: "Whether Puerto Rican, Indian and South Asian, or LGBTQ+, we needed to reach out. It's important for us to be a mirror to the society around us, and anticipate the changes they'd like to see." And that's only gotten better.
---
Best Live Music in D.C.: 9:30 club
815 V St. N.W.
930.com
Editor's Choice: The Anthem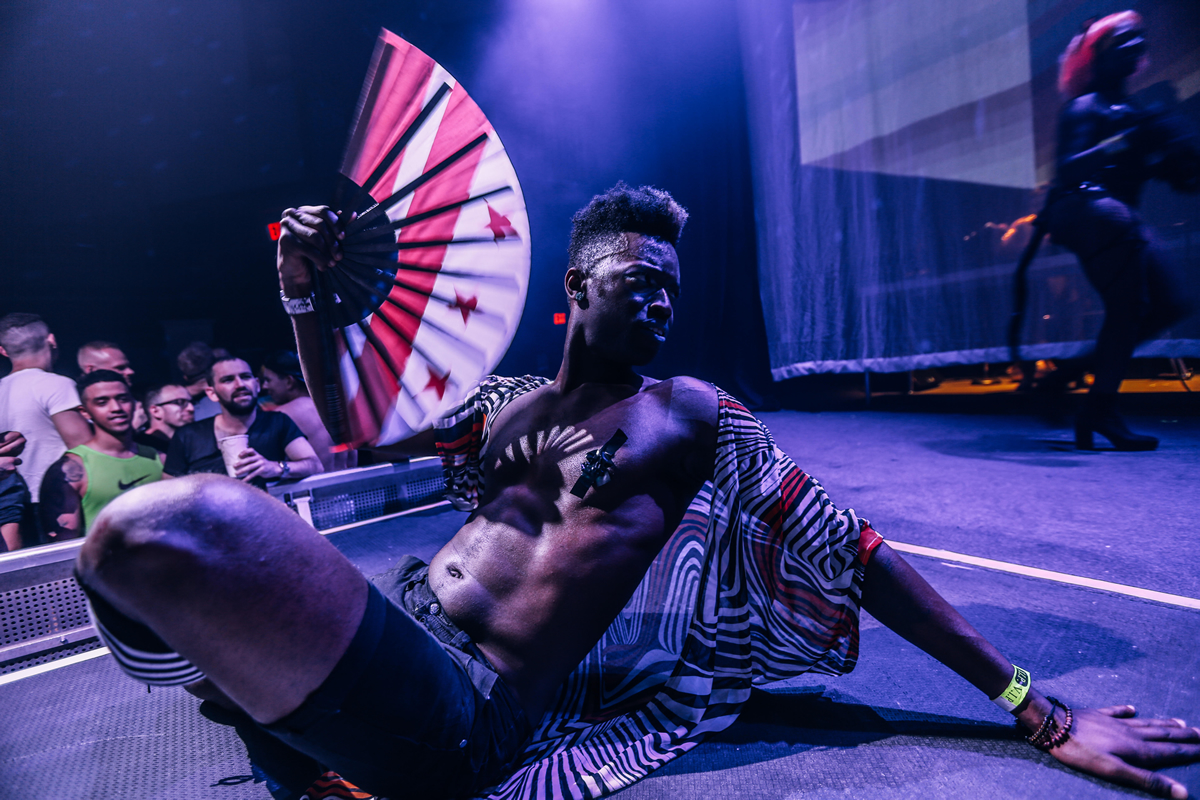 The venerable and great 9:30 club wins again.
Words from a former a 9:30 club staffer and Blade editor: "Your favorite band plays at the 9:30 no matter what your favorite band is." He continues, "Workers are great. The sound is great. It's an intimate venue. The best place to see a concert, and they had the best gay parties back in the day, including Blowoff."
Named one of the best live music venues in America by Rolling Stone, and dubbed "Venue of the Decade" by the widely read VenuesNow, the 9:30 is legendary. Since opening in 1980, the club has hosted everyone from the Psychedelic Furs to the B52s to Tony Bennett.
---
Best Museum: National Air & Space Museum
600 Independence Ave, S.W.
airandspace.si.edu
Editor's Choice: National Gallery of Art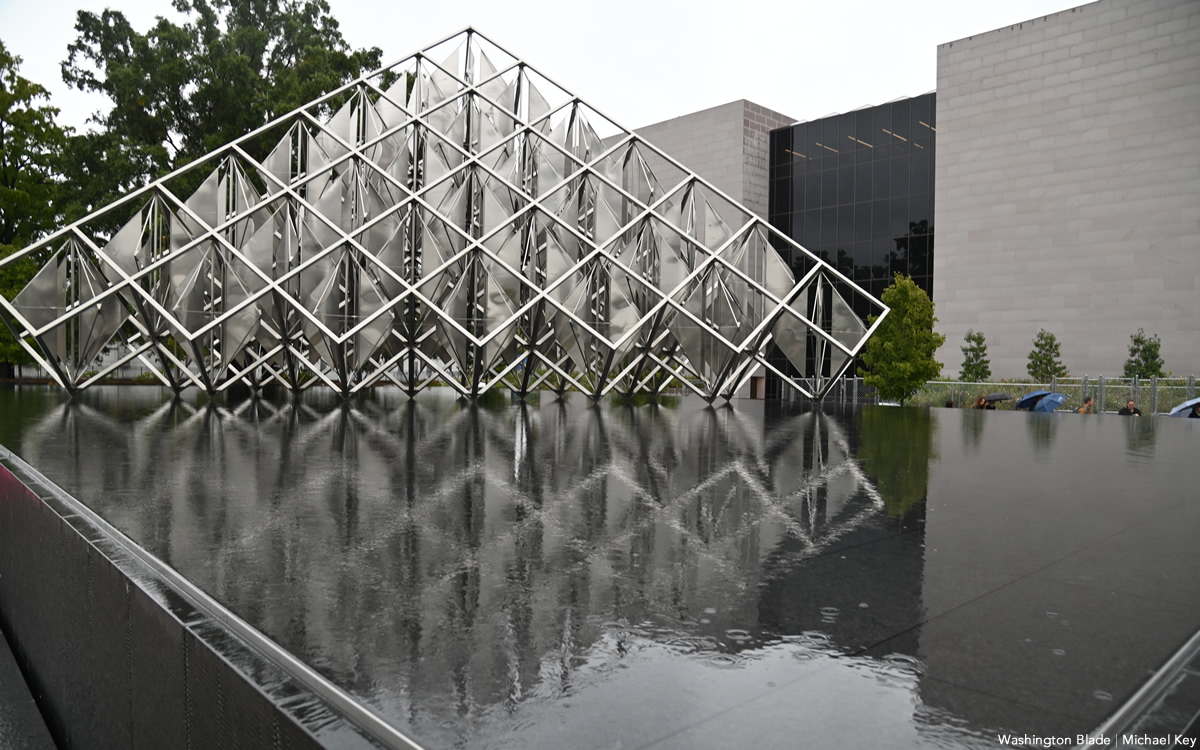 The National Air & Space Museum is a favorite for tourists and locals alike. Complete with a planetarium, an Imax theater, numerous exhibits, and frequent events, there's something for everyone.
The museum is LGBTQ-friendly, having "QueerSpace," a podcast available on their website that talks about the impact that LGBTQ people have had on space exploration and research, as well as science fiction. "LGBTQ+ People" is an entire subtopic on the website that brings you to many such stories. This museum is a great choice for when you need to escape the D.C. humidity, and you'll likely find yourself inspired.
---
Best Amateur Sports League: DC Front Runners
dcfrontrunners.org
Editor's Choice: Stonewall Kickball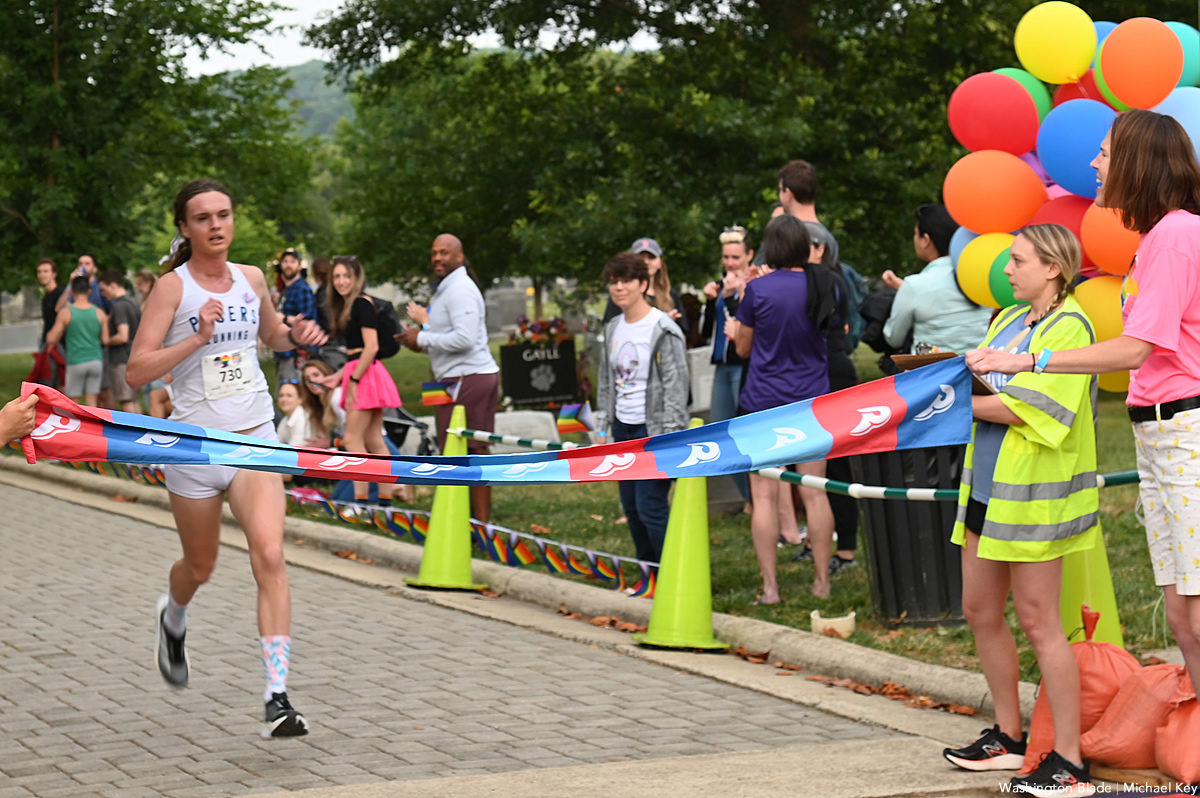 For sporty queers looking for an athletic club and place to socialize, the DC Front Runners has become home to many. The DC Front Runners are the local chapter of the International Front Runners, a welcoming club for runners and walkers alike for 40 years.
In addition to runs, they host several social events throughout the year, including volunteer work, happy hours, and annual anniversary and holiday parties. The club is based in D.C., but has members worldwide.
---
Best Local Winery: District Winery
385 Water St., S.E.
Editor's Choice: Bluemont Vineyard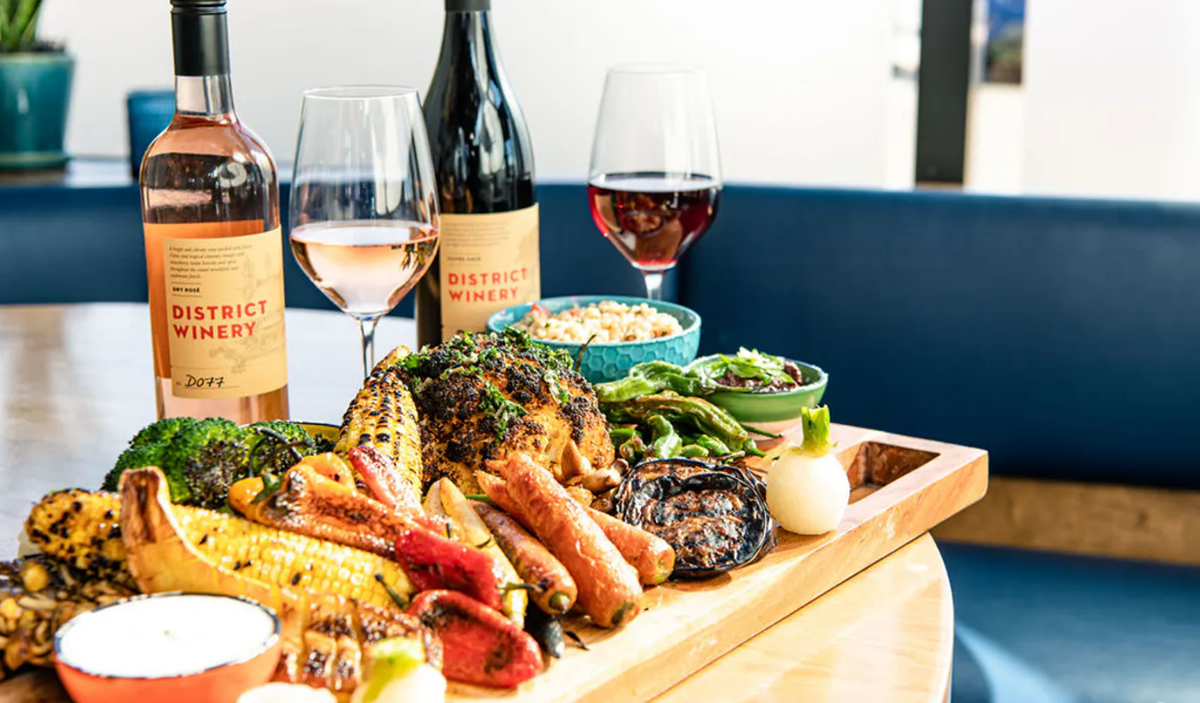 District Winery describes itself as a modern, wine-focused, globally minded restaurant and bar on the ground floor of a working winery. The Blade's readers clearly have embraced the concept, voting it the city's best.
---
Best Local Professional Sports Team: Washington Capitals
Editor's Choice: Washington Commanders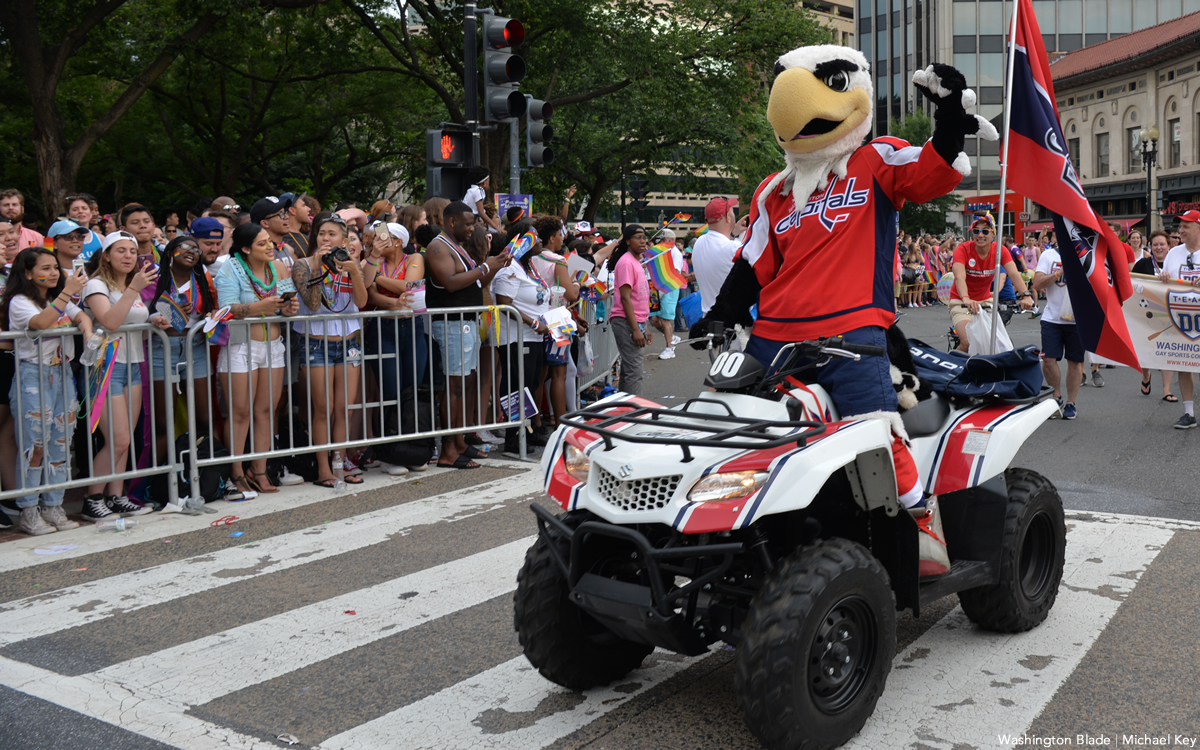 COMMUNITY
Best LGBTQ Event: Flower Factory
@flowerfactory_party
Editor's Choice: District of Pride Showcase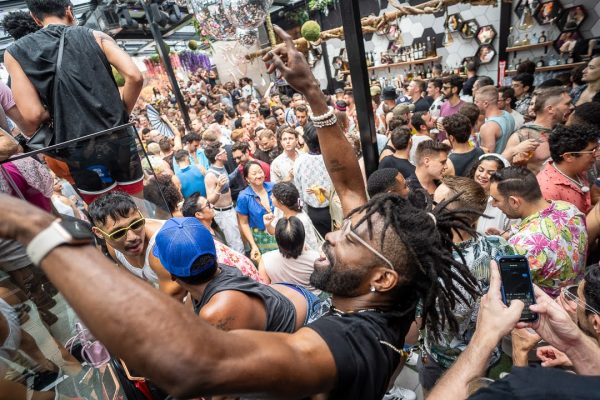 This is the queer DJ collective's debut on this list. Flower Factory has been throwing events every second Sunday of the month since June 2021, and aims to create a more inclusive LGBTQ+ nightlife scene in the District. The group throws parties at several different venues in the area, including As You Are, Zebbie's Garden and Black Cat. The music showcased at Flower Factory parties ranges from techno, pop, hip-hop and house, and attracts hundreds of guests. Typically beginning in the afternoon and ending in the early evening, it's a way to end the weekend and begin the week with a celebratory tone.
---
Best Pride Outside of DC: Annapolis Pride
annapolispride.org
Editor's Choice: Baltimore Pride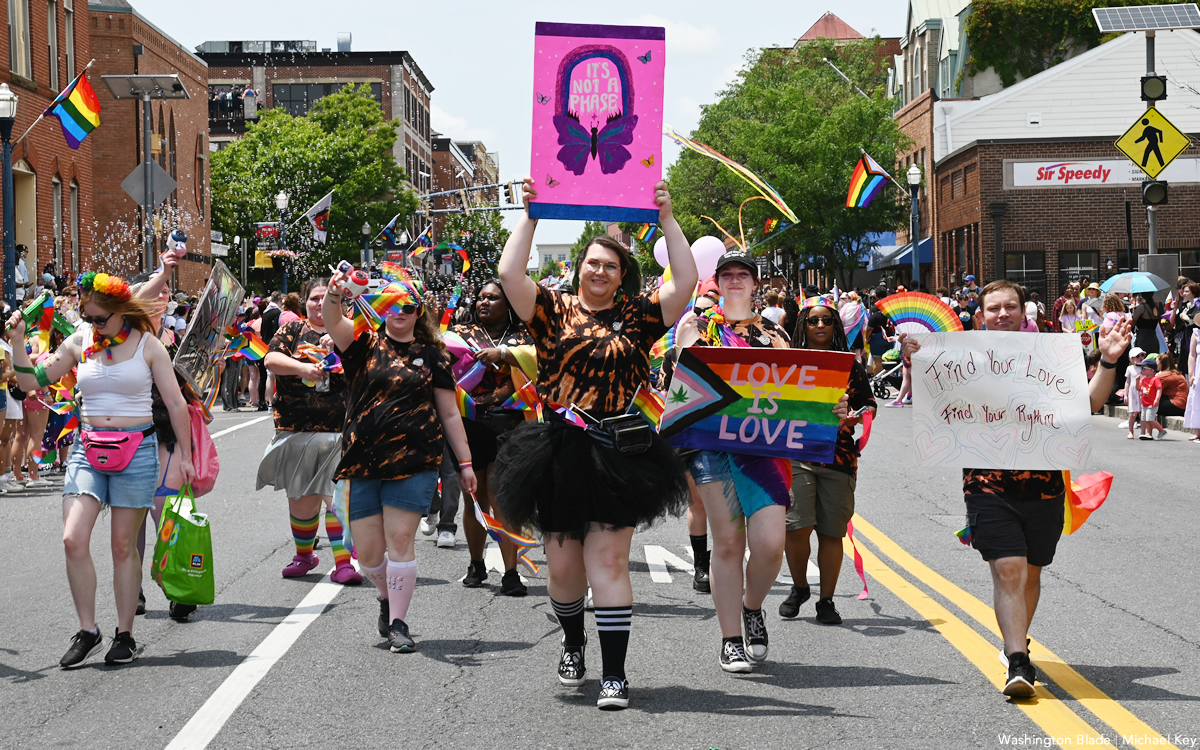 For the second year in a row, Annapolis Pride wins best Pride outside of D.C. Founded in the spring of 2018, a group of Annapolis locals decided it was about time the city had its own Pride event, just like Baltimore and D.C. Its first festival officially kicked off in 2019 and attracted more than 6,000 attendees. The city will celebrate its fourth Annapolis Pride Parade and Festival in June 2024.
---
Best Day Trip: Annapolis
visitannapolis.org
Editor's Choice: Harper's Ferry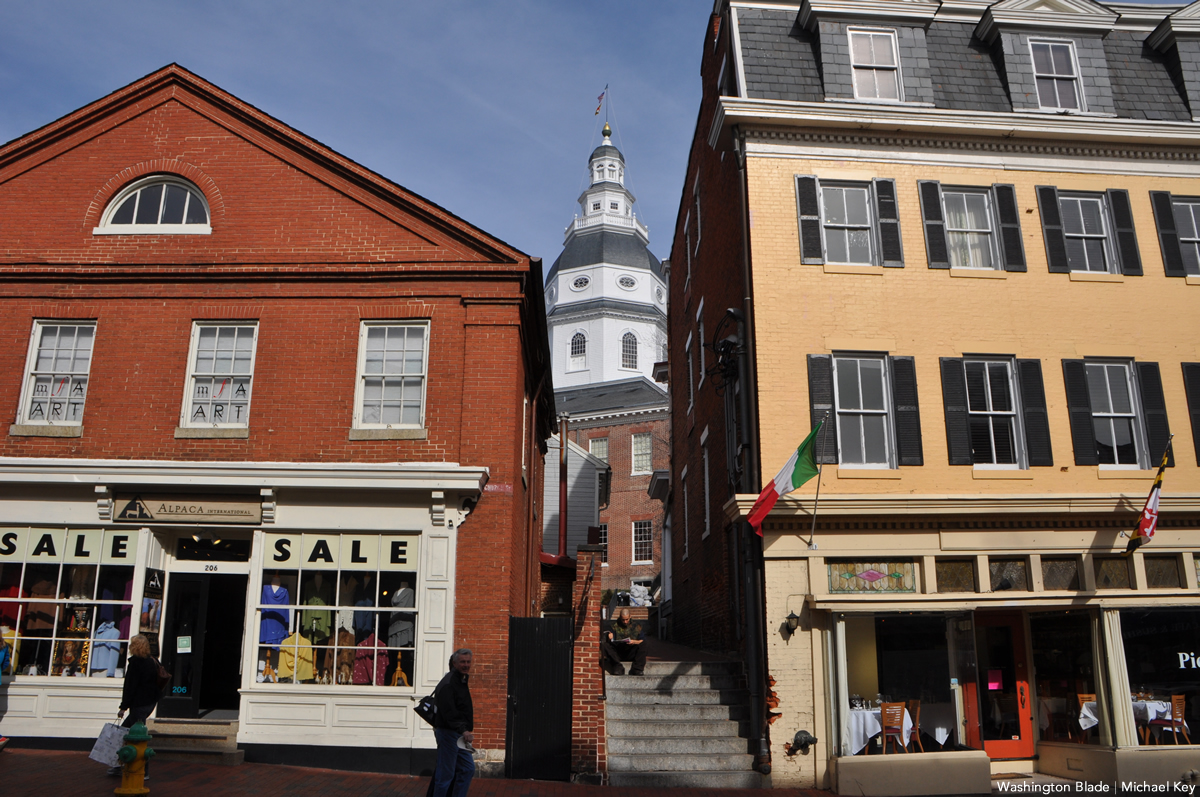 Next time you need a quick getaway, check out the endless activities in Maryland's charming capital city on the Chesapeake. Check out the famous historical landmarks like the Maryland State House and St. Anne's Church. Explore the plethora of antique shops like Blue Crab Antiques and West Annapolis Antiques. And you can't visit without indulging in seafood dining spots like Cantler's and O'Learys Seafood. There are also several gardens and parks, like Broadneck Park (613 College Pkwy) or the Chase Home Garden (22 Maryland Ave.) where you can unplug and enjoy a stroll.
---
Best Clergy: Bishop Allyson Abrams
Runner-up: Rev. Ashley Goff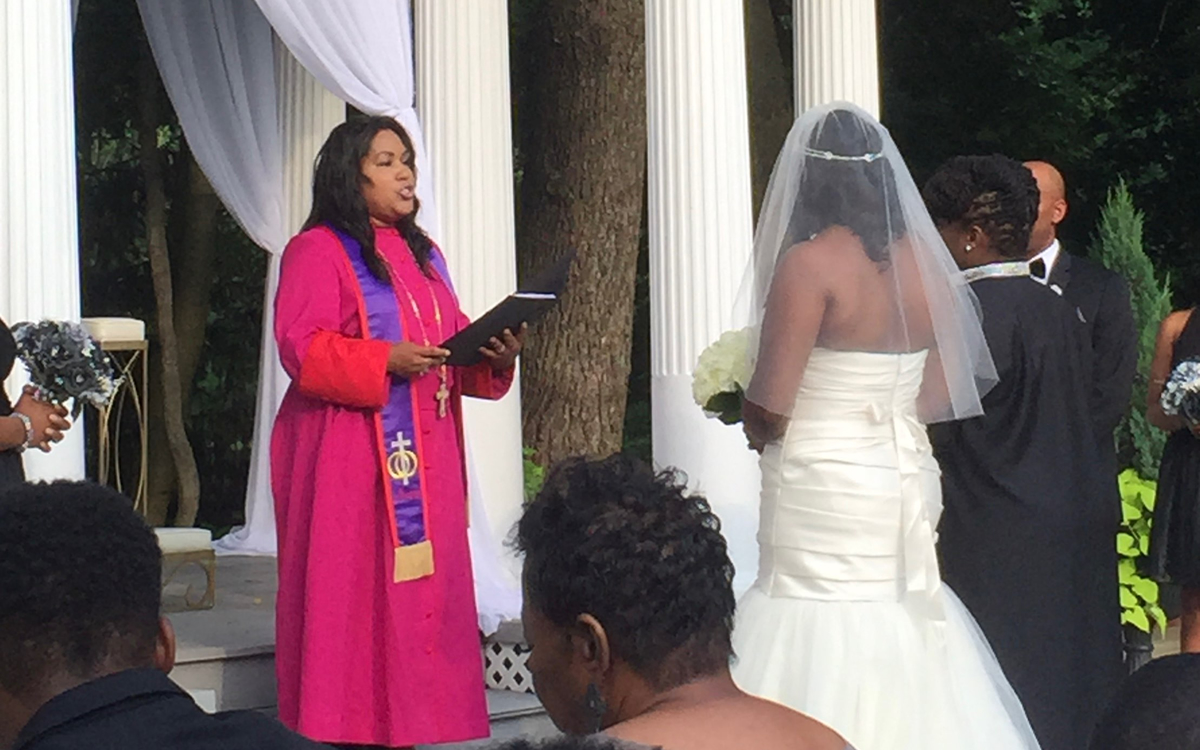 Bishop Allyson Abrams founded and established the Empowerment Liberation Cathedral in May 2014. She resigned from a Detroit church a decade ago after it was revealed she had married a woman, she told the Blade in 2014. After that, she decided to resign and moved to the area to start her own Baptist church — Empowerment Liberation Cathedral, now based in Lanham, Md.
"We welcome and affirm every race, gender, sexuality and disability," Abrams told the Blade in 2014. "We want to give them a safe space, teach principles and to pour into them God's love. People say it's amazing to hear a pastor say that God loves us the way we are. I'm always going to make sure God knows them."
---
Most Committed Activist: Heidi Ellis
Runner-up: Rayceen Pendarvis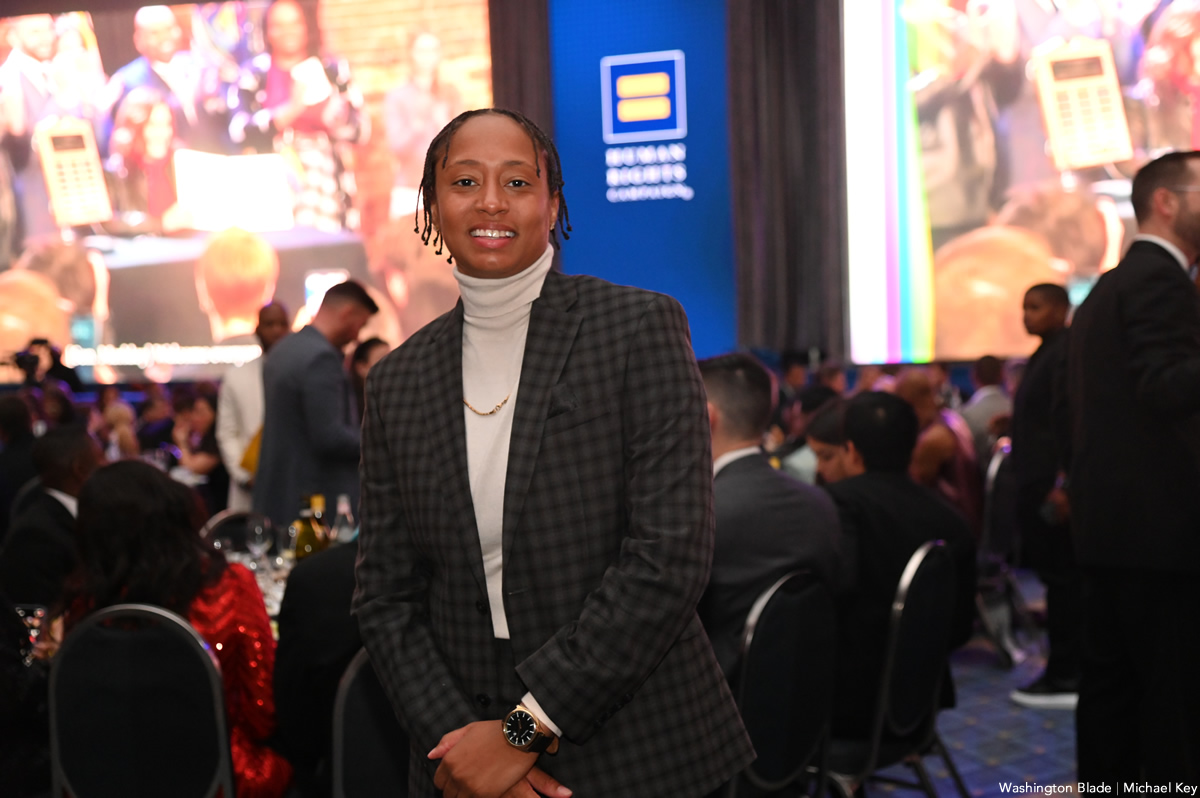 Heidi Ellis is the founder and CEO of HME Consulting and Advocacy, a company that seeks to advance policies and initiatives that address issues of intersectionality within the LGBTQ+ community. She works on a variety of projects in the consulting and advocacy space, like facilitating training for companies to better understand how to serve and work with LGBTQ clients and employees, for example. She is a leader in the DC LGBTQ+ Budget Coalition, and since she began leading the coalition, it has raised more than $5 million for local LGBTQ programs.
"Even though I am a private consultant … my work is very much mission-driven," she told the Blade in September. "I don't take any clients that are not aligned with my mission."
---
Best D.C. Public Official: Robert White
Runner-up: Salah Czapary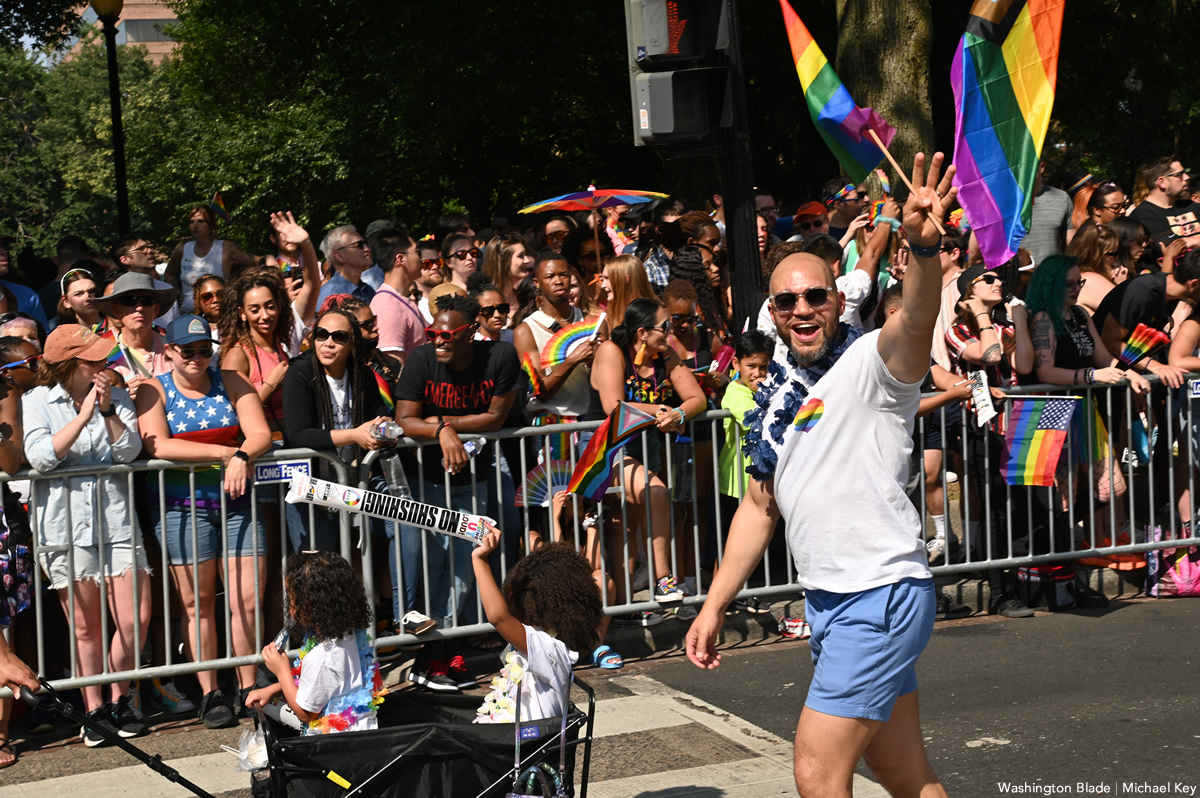 At-large Councilmember Robert White has been a member of the D.C. Council since 2016 and ran for mayor in the 2022 election, where he garnered endorsements from LGBTQ organizations like the Capital Stonewall Democrats. As a Council member, he's introduced pro-LGBTQ legislation like the Pride Plates Amendment Act of 2023, which would create a special purpose fund to support the work of the Office of LGBTQ Affairs through a line of Pride license plates. He's also been outspoken in condemning violence against the LGBTQ community. "I want my LGBTQ neighbors to know that I see you, I hear you, I support you, and I am deeply troubled and disturbed by these attacks," he said in 2019.
---
Best LGBTQ Social Group: Gay Men's Chorus of Washington
1517 18th St., N.W.
gmcw.org
Editor's Choice: Impulse DC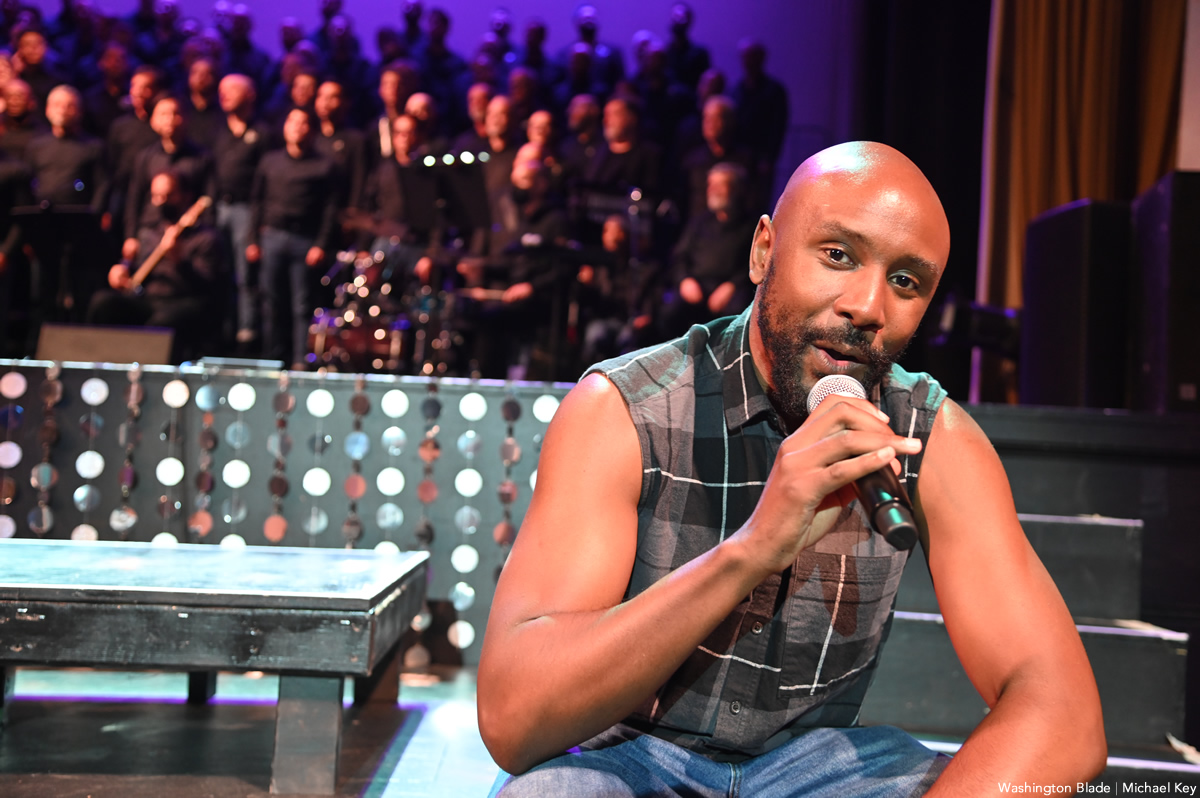 A repeat winner in this category, the Gay Men's Chorus of Washington calls itself the "voice of equality of the nation's capital," and with an annual audience of 100,000+, many would agree.
The GMCW entertains, inspires, and advocates through music. They have toured nationwide and been featured on the "Today" show. Their next show in D.C. will be the Holiday Show on Dec. 9.
---
Best Non-Profit powered by PEPCO: SMYAL
410 7th St., S.E.
smyal.org
Editor's Choice: Capital Pride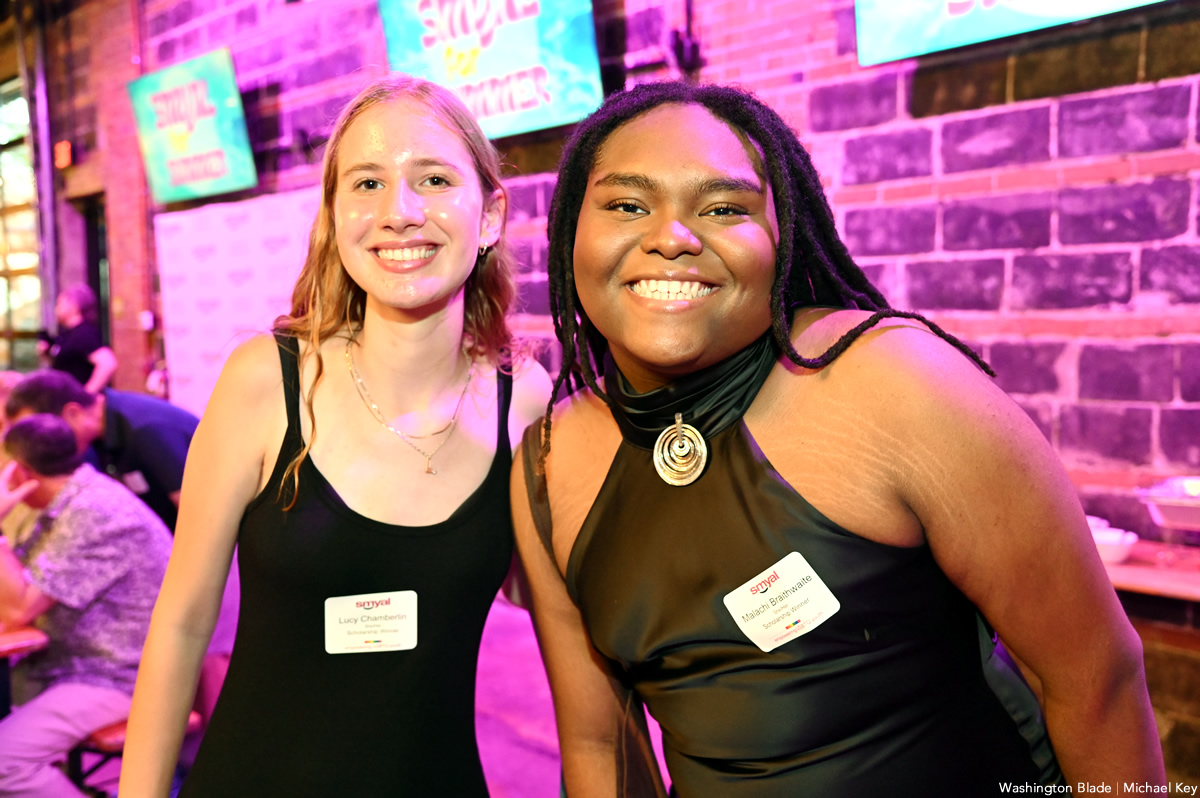 Last year's Editor's Choice, SMYAL, takes the crown for 2023's Best Non-Profit. SMYAL is an organization dedicated to LGBTQ equality and opportunity. It provides counseling services, development opportunities, and after-school programs for LGBTQ youth.
It also provides education and training for adults servicing LGBTQ youths in schools, housing programs, local government agencies, and hospitals.
SMYAL's mission is to instill confidence and life skills into youth as well as to inspire them to partake in community service. These fundamental values will be critical for LGBTQ youth to carry into a brighter, empowered future.
---
Best House of Worship: Foundry United Methodist Church
1500 16th St., N.W.
foundryumc.org
Editor's Choice: Metropolitan Community Church of Washington DC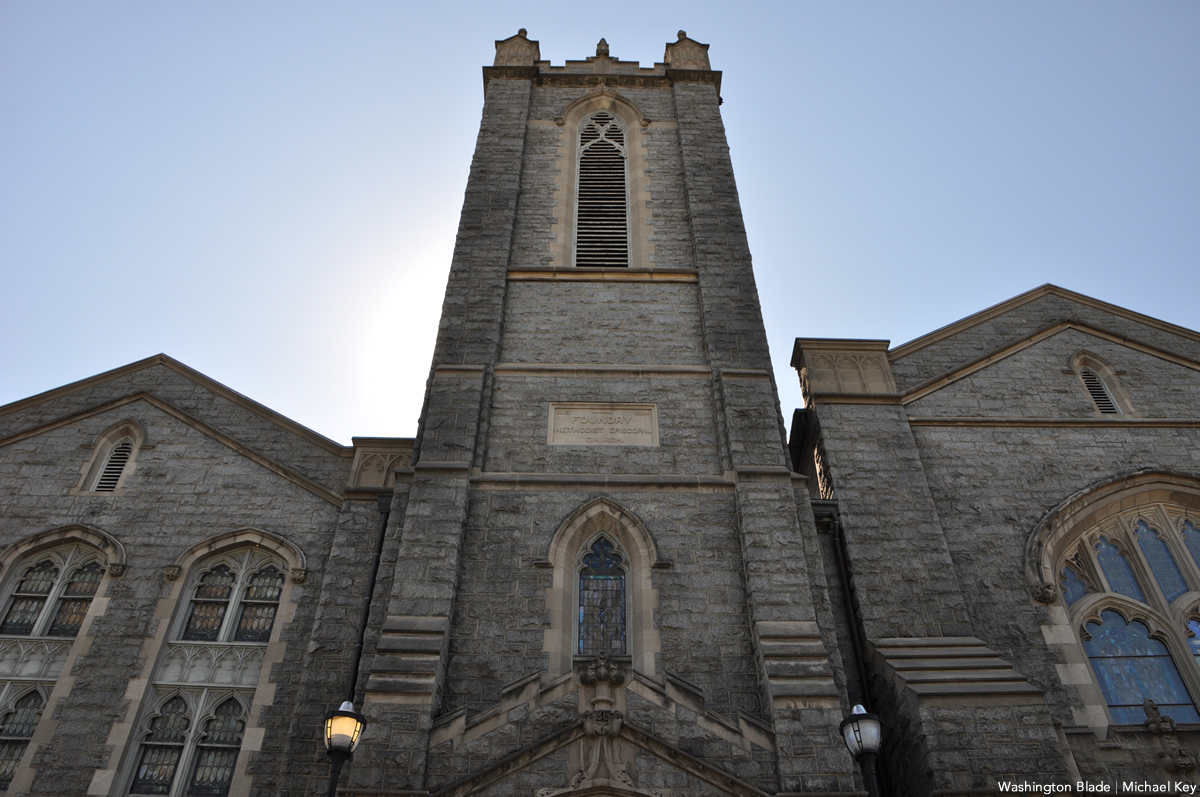 For LGBTQ people of faith, finding a supportive community can be challenging. The Foundry United Methodist Church is an inclusive, Christian community that is welcoming to all. As stated on its website, some of its strongest values are a devotion to diversity and that they honor humans just as they honor divinity.
The church hangs the LGBTQ and transgender Pride flags outside, making it clear the community is welcome. The inclusion does not stop there, as the church has an LGBTQ board member, and occasionally hosts events such as the LGBTQ+ Potluck they held last year.
---
Best Local Website/Social Media Account: Washingtonian Problems
@washingtonianprobs
Editor's Choice: District Fray Magazine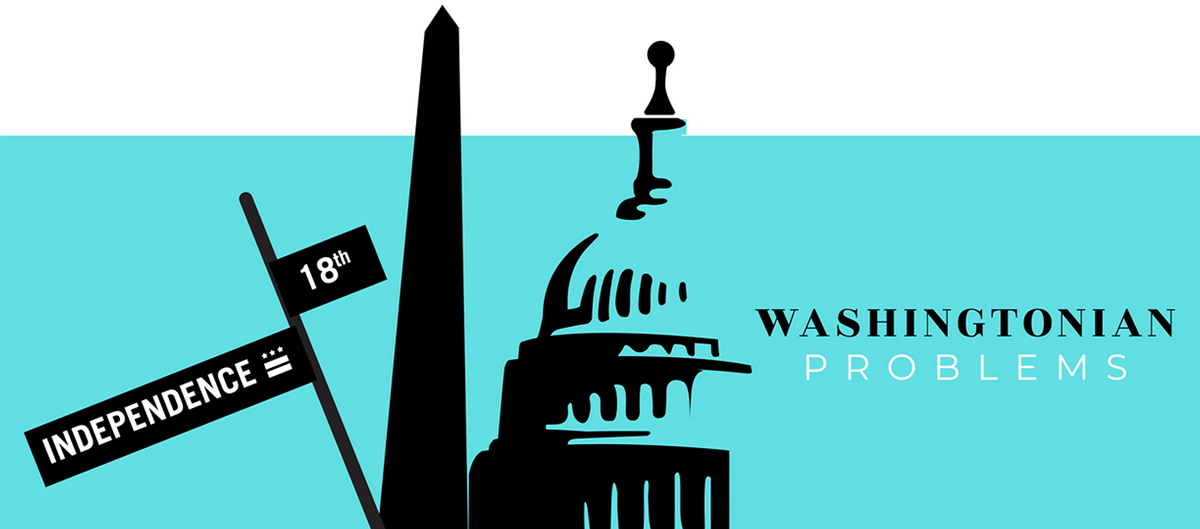 Washingtonian Problems began as a Tumblr blog in 2012. It moved to Instagram in January 2019 "to have a better chance of building a solid community."
"The brand's mission is to foster a deep love for Washington, D.C., through informing residents about what's happening across the city, providing laughter, and allowing followers to engage with the brand," reads its website.
Recent posts on its IG page include DC Dates Live and the renaming of the long-maligned Dave Thomas Circle to Mamie 'Peanut' Johnson Plaza. Embattled New York Congressman George Santos, who is also known for his stint as a drag queen in Rio de Janeiro, also gets an honorable mention.
---
Best Local TV/Radio Personality: Britt Waters, ABC7
@itsBrittWaters
Runner-up: Chuck Bell, NBC4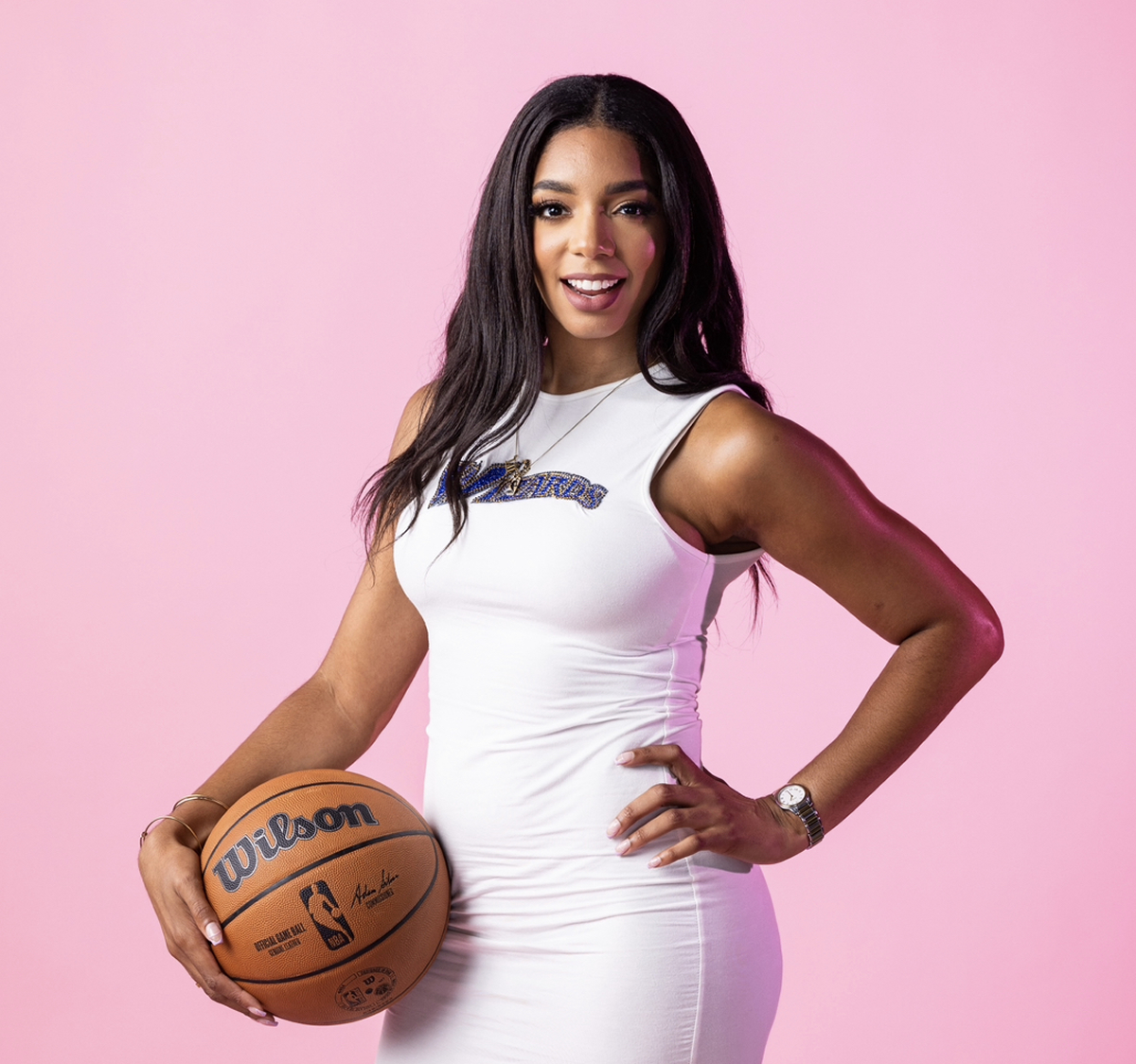 Britt Waters joined ABC7 in September 2021. She is a morning traffic reporter on "7News On Your Side" and host on "Good Morning Washington." Waters is also a Washington Wizards in-game host.
She also hosts Sirius XM's "Pandora New Thumb 20 Countdown Show." When not working, Waters is known for her pro-wrestling commentary on TikTok, her vast collection of sneakers, and her love of pasta at Filomena in Georgetown.
---
Best Medical Provider: Whitman-Walker Health
Editor's Choice: AIDS Healthcare Foundation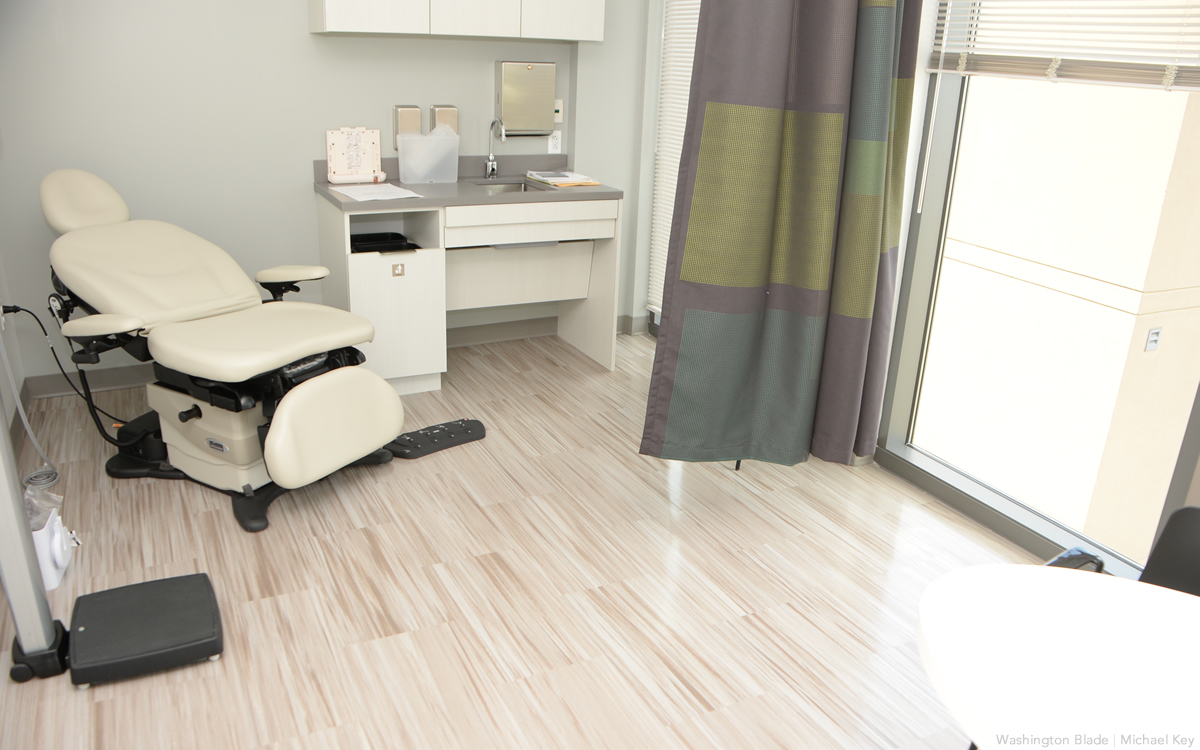 Whitman-Walker Health has been serving the D.C. community since 1973.
Named after Walt Whitman, who once lived in Washington, and Dr. Mary Edwards Walker, a physician who worked in D.C. during the Civil War before she became a women's rights activist, Whitman-Walker was one of the first organizations to respond to the HIV/AIDS epidemic in the city. Whitman-Walker's mission has expanded to include legal services and general medical and dental care for LGBTQ Washingtonians and the city's residents as a whole.
Whitman-Walker's new Max Robinson Center opened last month in the city's St. Elizabeth's East campus in Southeast Washington.
The Blade also acknowledges AIDS Healthcare Foundation for its continued work in D.C. and around the world.
---
Best Alternative Transportation: Metro
Editor's Choice: Capital Bikeshare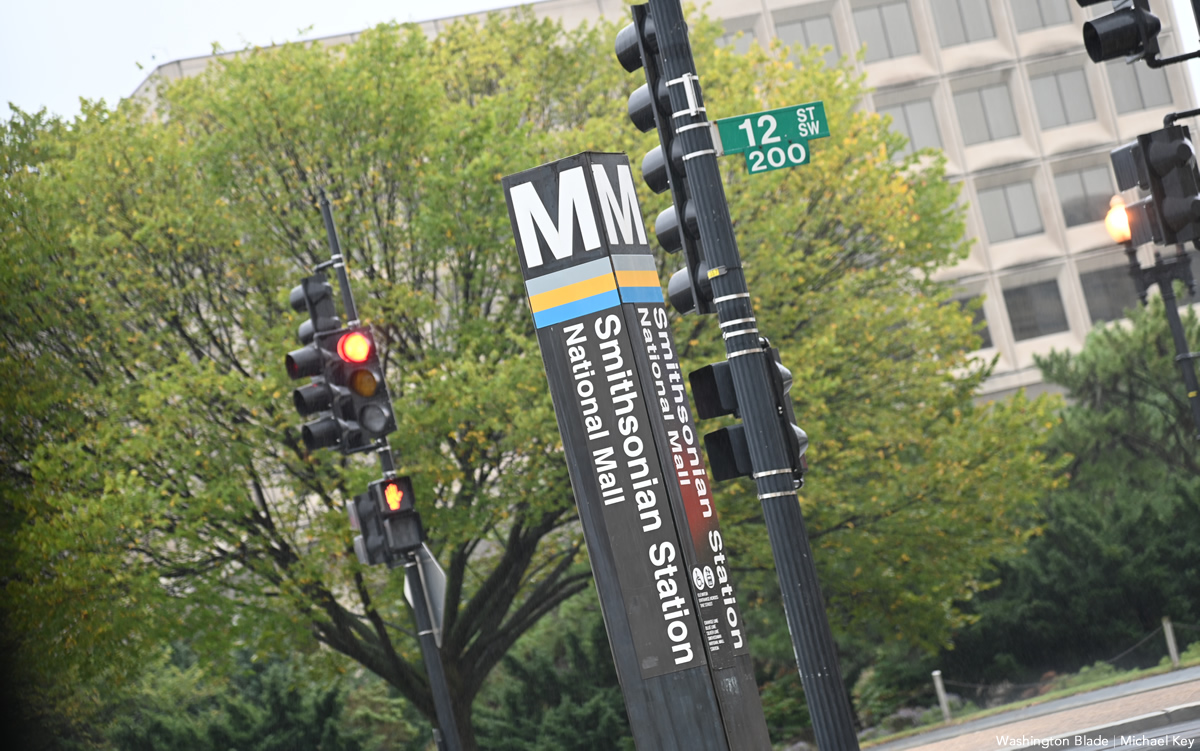 ---
Best Private School: Barrie School
13500 Layhill Rd.
Silver Spring, Md.
Editor's Choice: Burgundy Farm Country Day School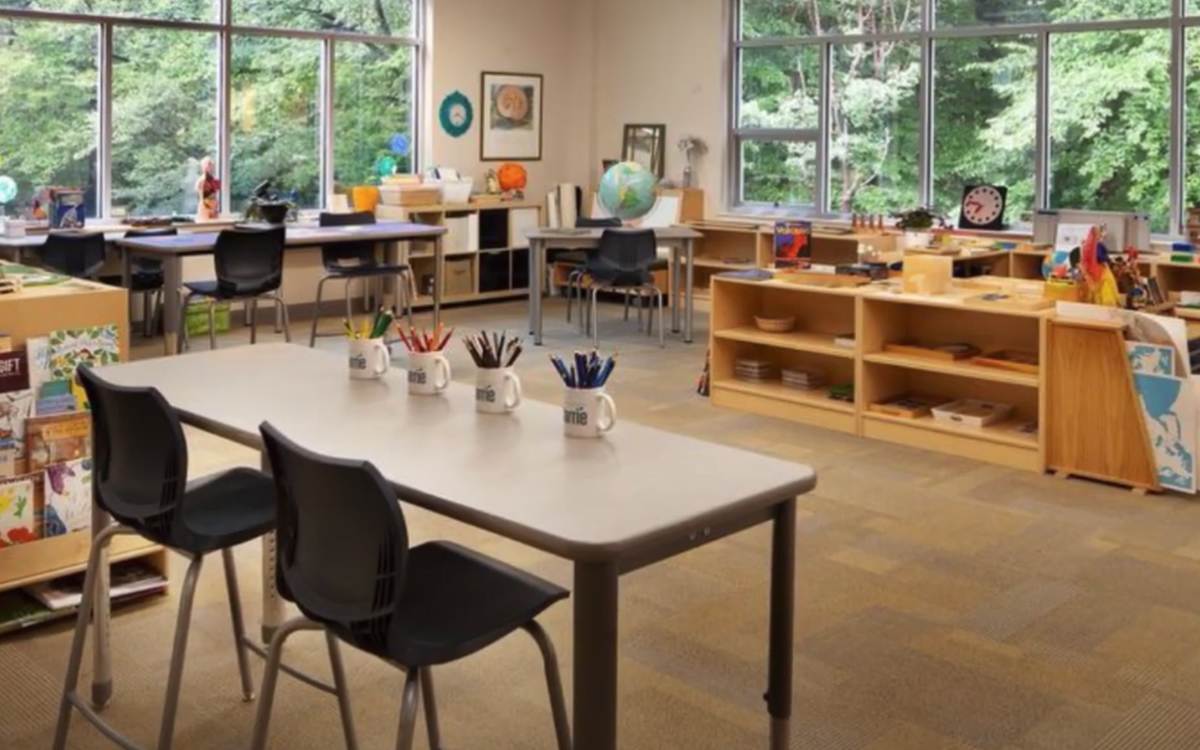 BUSINESS
Best Local Businessperson: Roger Whyte, Stratus Firm
stratusfirm.com
Runner-up: Ed Bailey, Trade & Number Nine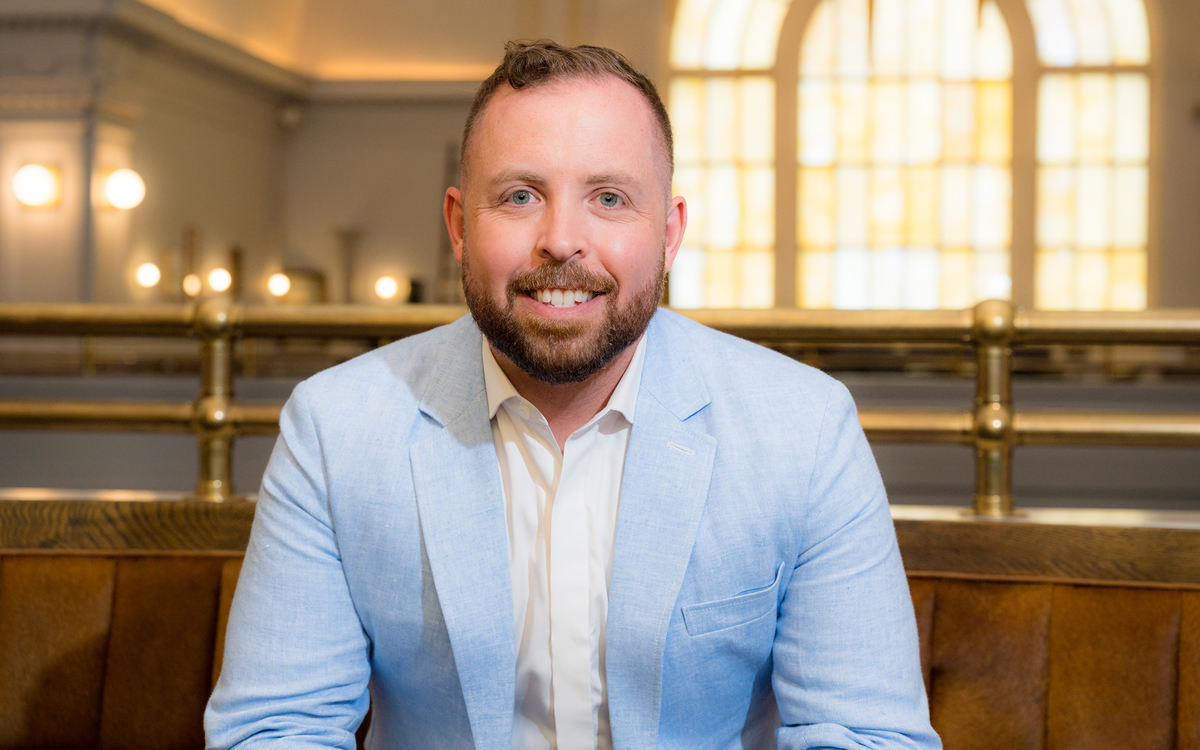 Roger Whyte in 2011 founded RJ Whyte Event Production. The company in January rebranded itself as the Stratus Firm.
"The rebrand demonstrates the company's depth of expertise as producers, technologists, designers, strategists, videographers, and everything in between," reads the rebranding announcement. "As the landscape for event production has evolved the last few years, Stratus Firm recognizes its unique position to continue innovating in new ways by renewing its focus in the competitive industry and delivering enhanced services at the highest level."
Whyte said he remains thankful to his colleagues and partners "who have lifted us to a position to be able to make this change for our clients."
"It is because of their hard work, expertise, and skills that we have been able to create connections with our clients and produce events that exceed expectations," he said.
---
Best LGBTQ-Owned Business: Jane Jane
1705 14th St., N.W.
janejanedc.com
Editor's Choice: District CoOp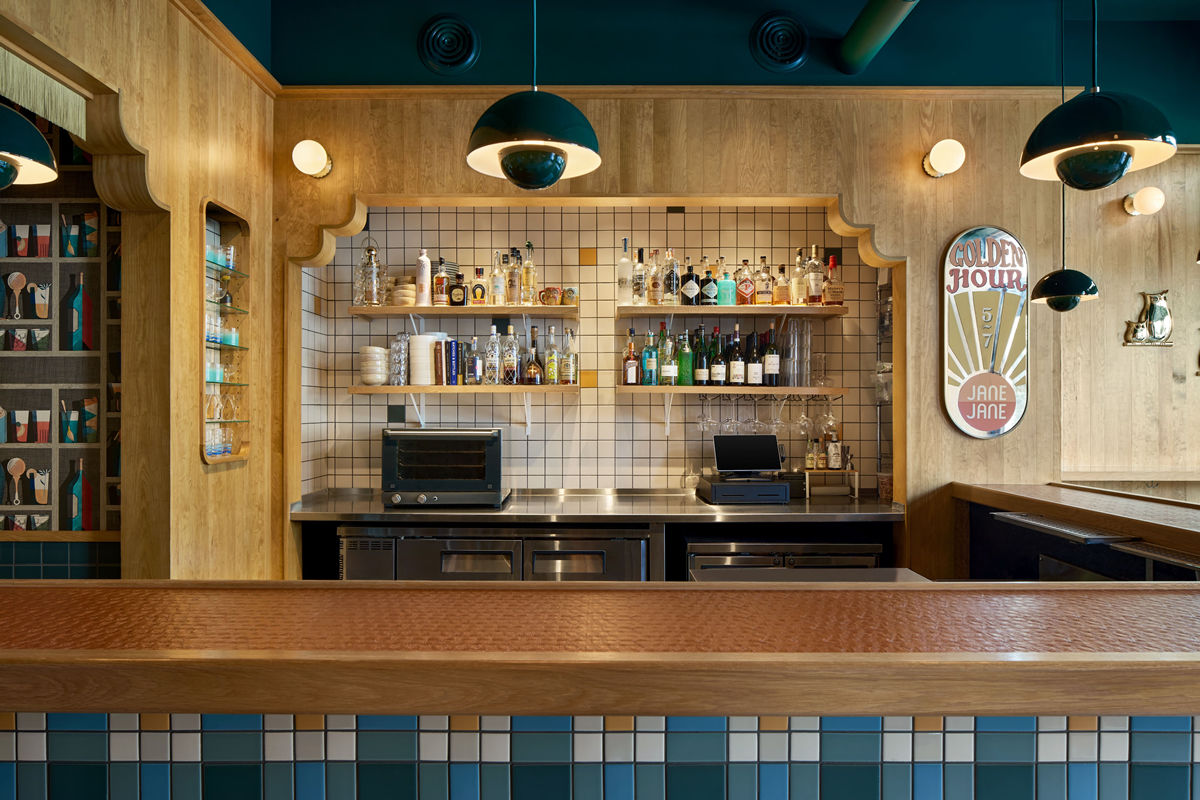 Jane Jane is a local restaurant and bar with a wide variety of cocktails, beers, wines, as well as a non-alcoholic menu for under-21s. Unique house features include "Classified Documents," "Gin Soaked Felon," "Seasonal Affective Delight," and more. Jane Jane is also a participant in D.C.'s annual Taste of Pride, among other local restaurants.
---
Most LGBTQ-Friendly Workplace: Logan 14
1314 14th St., N.W.
logan14salonspa.com
Editor's Choice: Capital Center for Psychotherapy and Wellness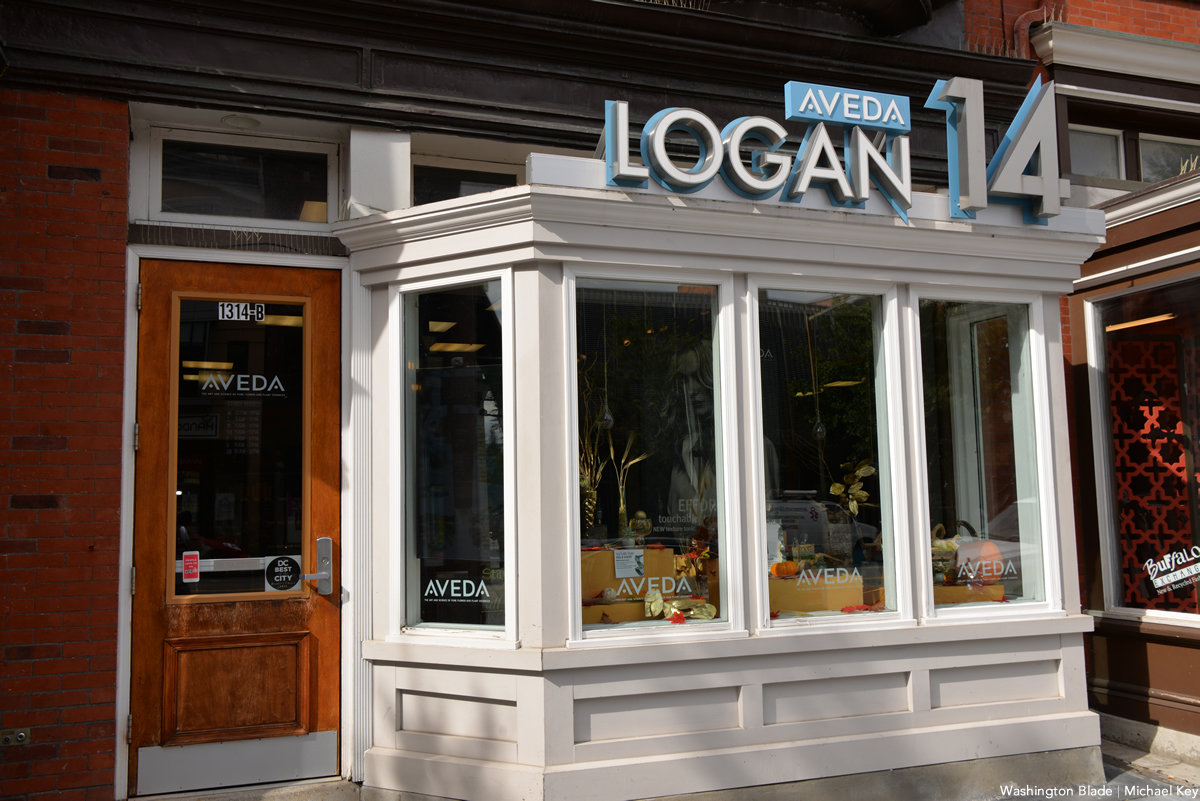 This year marks Logan 14's eighth consecutive win on the Blade's Best Of. With roughly 75% of the business's clientele being LGBTQ, this is their first win in this category.
Logan 14 offers everything you could want from a salon or spa, including cut, color, extensions, waxes, massages, and hair styling for special occasions.
---
Best Fitness or Workout Spot: VIDA Fitness
Multiple locations
VidaFitness.com
Editor's Choice: Barry's Bootcamp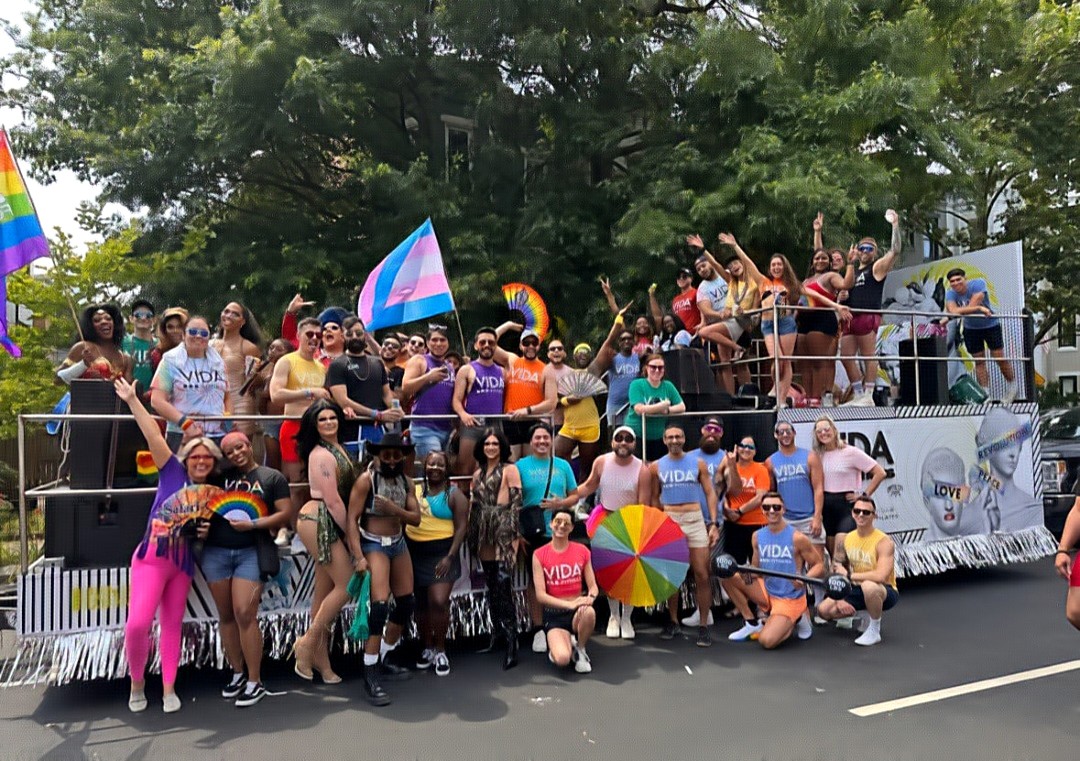 VIDA Fitness is without a doubt one of the DMV's best-known and beloved gyms.
The franchise has locations on U Street and in Logan Circle, City Vista, Gallery Place, the Yards, and in Ballston. Another VIDA Fitness gym will soon open in Reston.
"Our gyms set the standard for high-quality, contemporary fitness with uniquely designed spaces, state-of-the-art equipment, industry-leading programming, luxurious amenities, and a social atmosphere that motivates you to achieve at your highest capacity," reads VIDA's website.
VIDA's Penthouse Pool and Lounge on U Street is one of the city's more exclusive summertime refuges.
---
Best Dentist: Dr. Gregory Martin DDS
5454 Wisconsin Ave., N.W.
gregorymartindds.com
Runner-up: Dr. Rob McKernan, Big Gay Smiles & Staff Dentist, Whitman Walker Health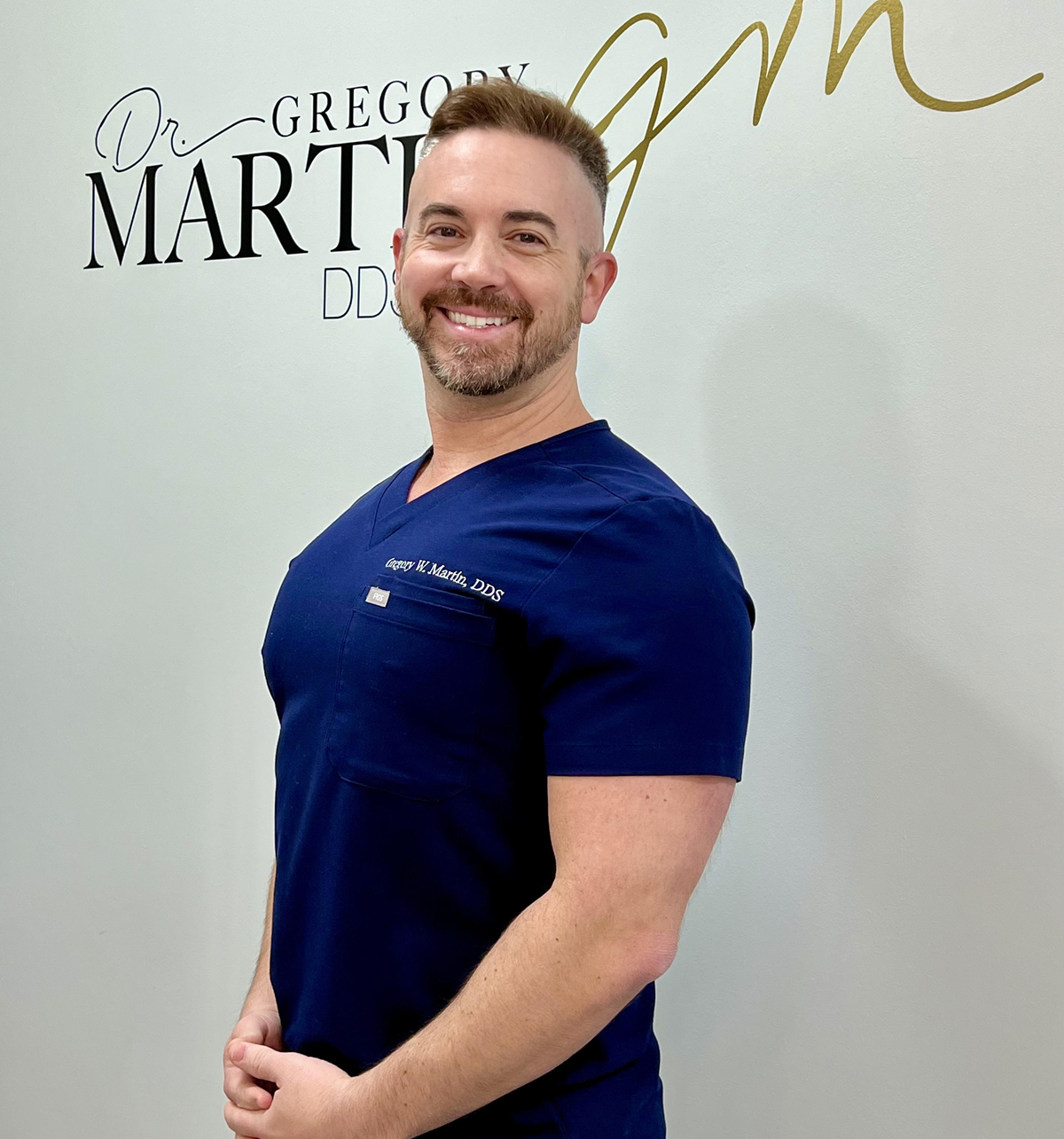 ---
Best Real Estate Agent: Justin Noble, TTR Sotheby's
BurnsandNoble.com
202-503-4243
Runner-up: Stacey Williams-Zeiger, Zeiger Realty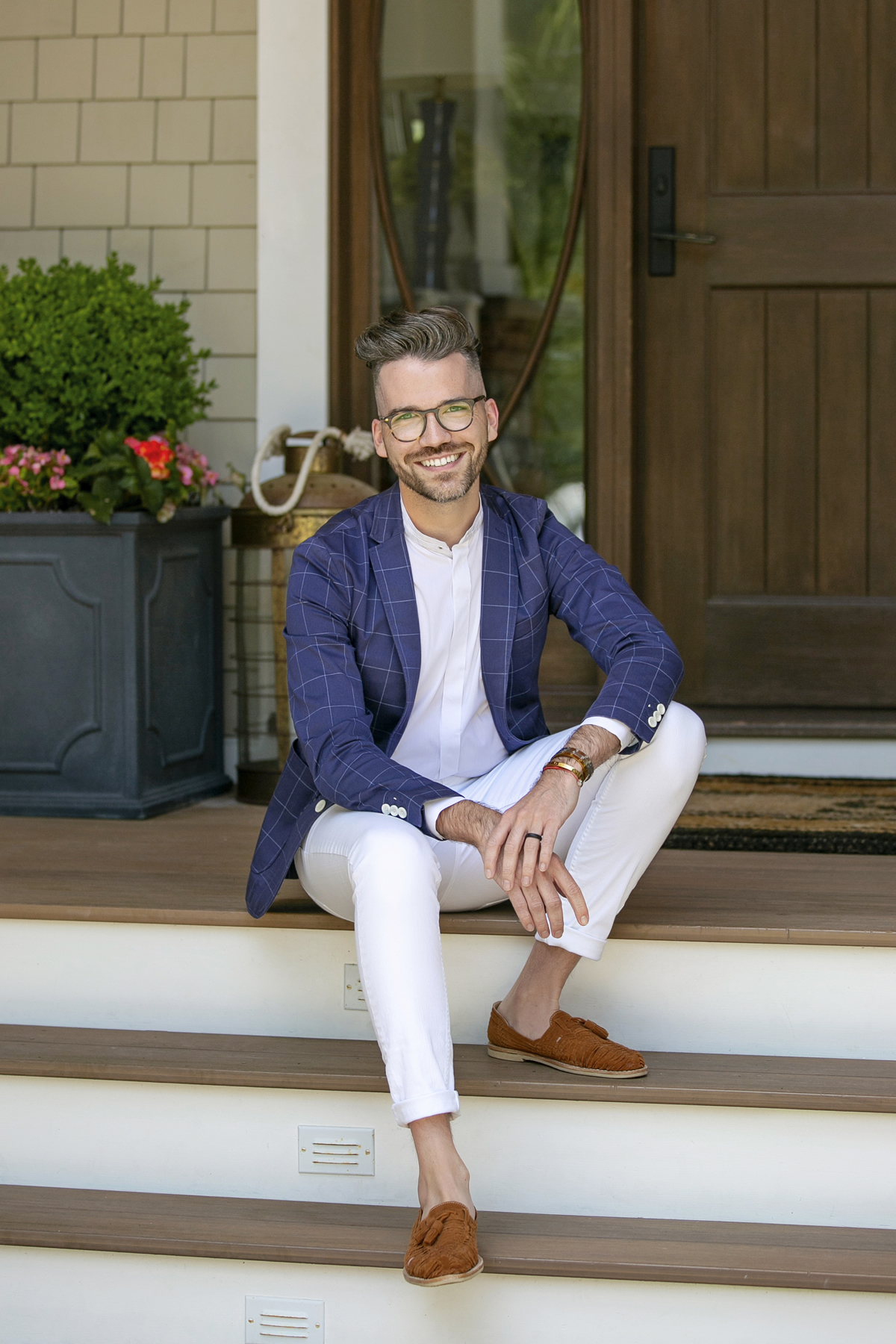 Justin Noble is a Realtor with Sotheby's International Realty licensed in D.C., Maryland, and Delaware for your DMV and Delaware beach needs. Specializing in first-time homebuyers, development, and new construction as well as estate sales, Justin is a well-versed agent, highly regarded, and provides white glove service at all price points.
---
Best Real Estate Group: Bediz Group, Keller Williams
1918 18th St., N.W.
Bediz.com
Runner-up: Jenn Smira Team, Compass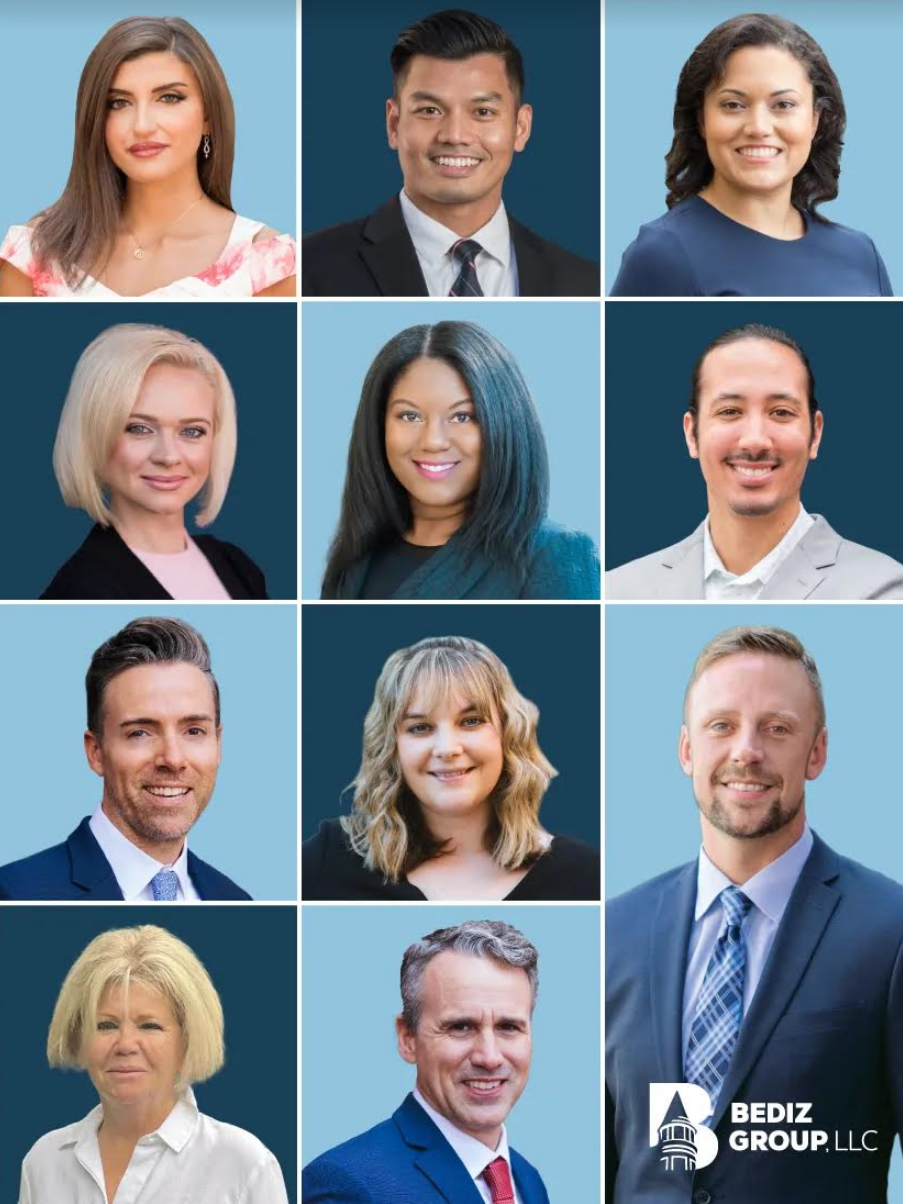 ---
Best Adult Store: Bite the Fruit
1723 Connecticut Ave., N.W. (Second floor)
Editor's Choice: Trick Box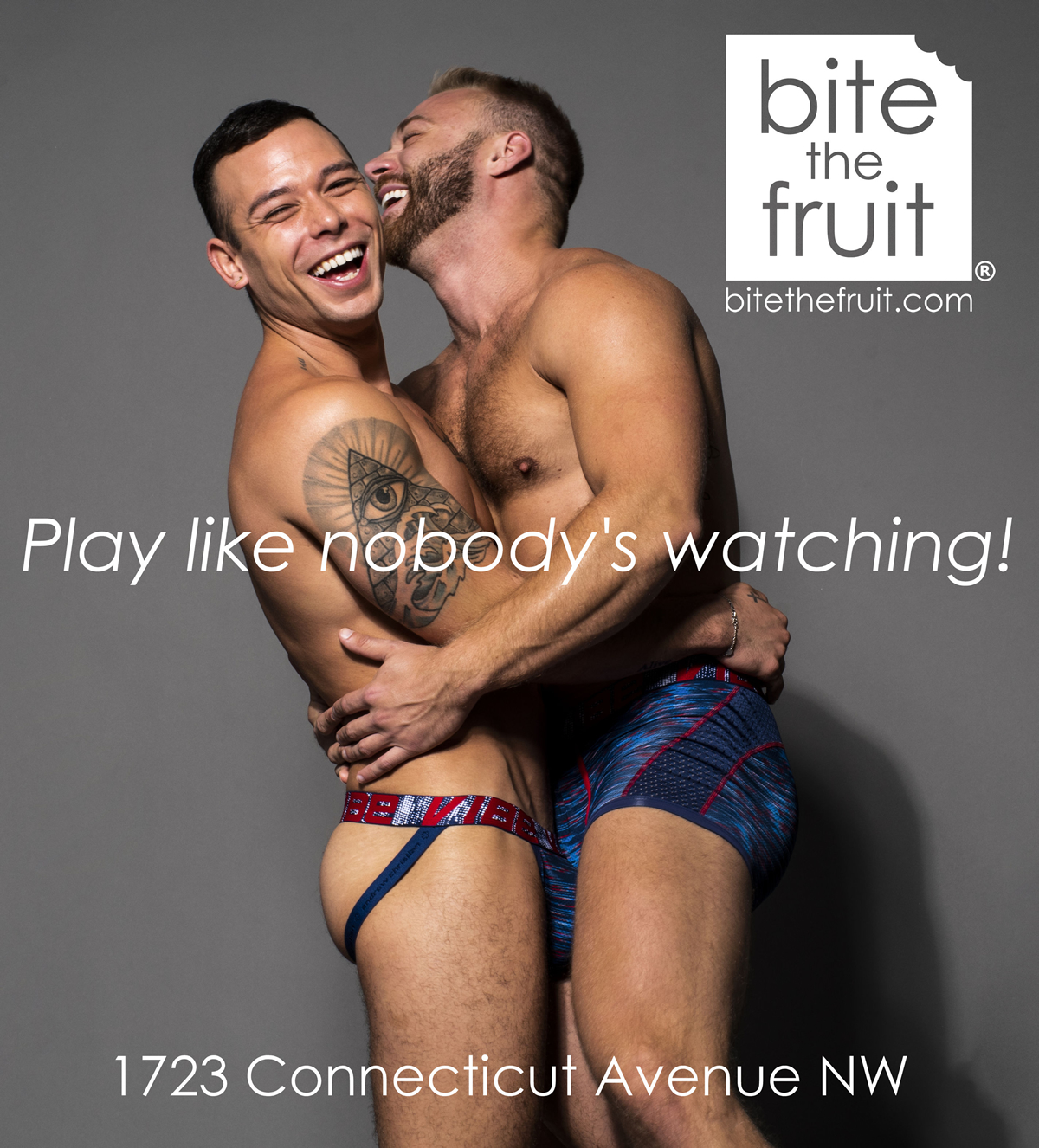 Bite the Fruit is a frequent guest on this list — the shop has been voted Best Adult Store by readers several times and won in the Best Adult Store category in 2021 and 2022. The shop has a robust inventory of sex toys, films, and apparel. Bite the Fruit is self-described as kink-forward, gay-owned and straight-friendly. "We cater to everyone guided by what is safe, sane and consensual," according to its website. Items are available in-store or online.
---
Best Tattoo Parlor: Fatty's Tattoos
Multiple locations
Fattystattoos.com
Editor's Choice: Dapper Dog Tattoo
---
Best Salon/Spa: Bang Salon
601 F St., N.W. #100
bangsalon.com
Editor's Choice: Logan 14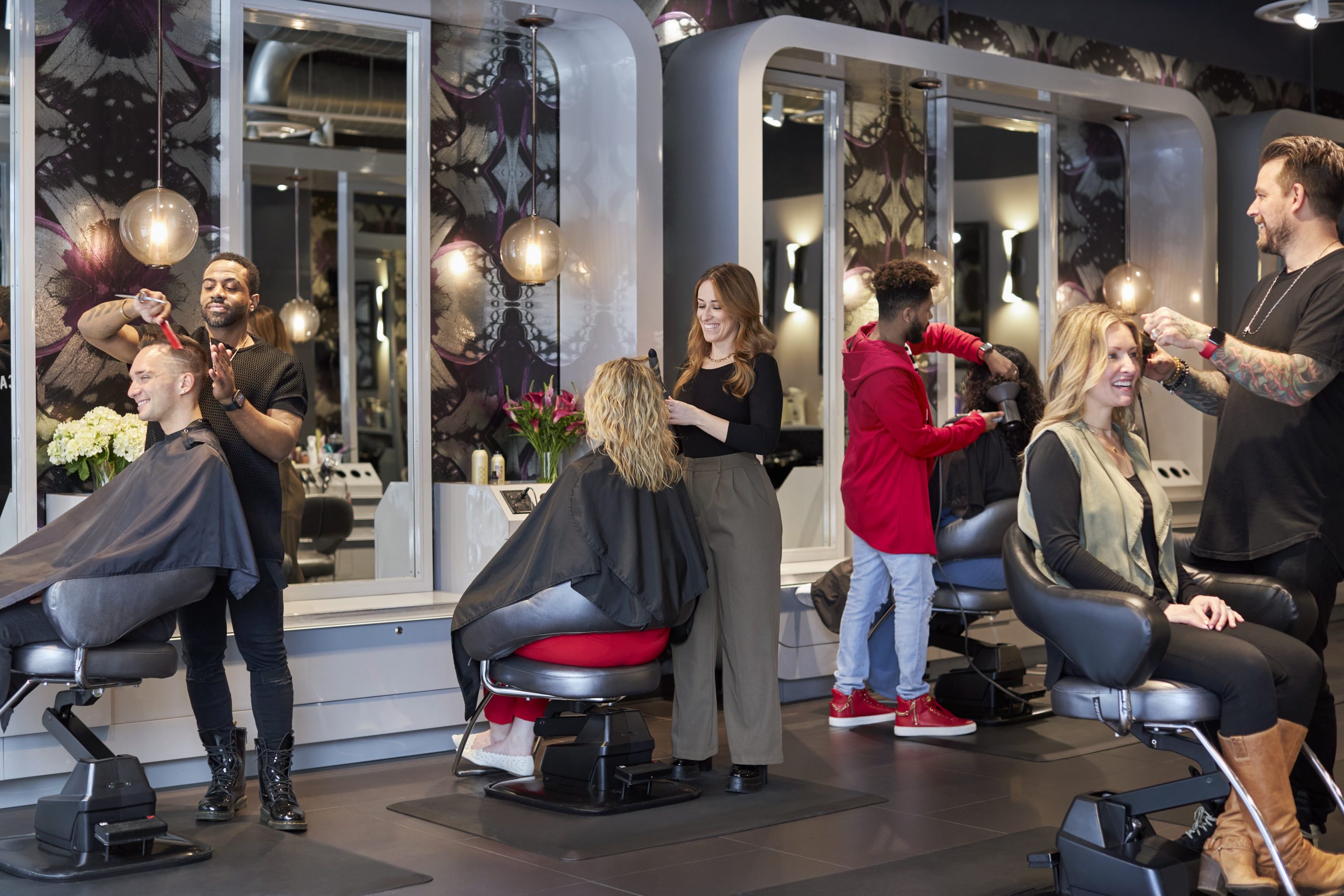 With four locations in the D.C. area, Bang Salon offers everything you could need for your hair, such as cut, color, style, keratin treatment, loc maintenance, and so much more.
For whole body wellness, the salon has an aura spa, nutritional counseling, a penthouse pool, personal training, Pilates, Sweatbox, and Vida Fitness.
---
Best Hotel: Eaton DC
1201 K St., N.W.
eatonworkshop.com/en-us/washington-dc/
Editor's Choice: Four Seasons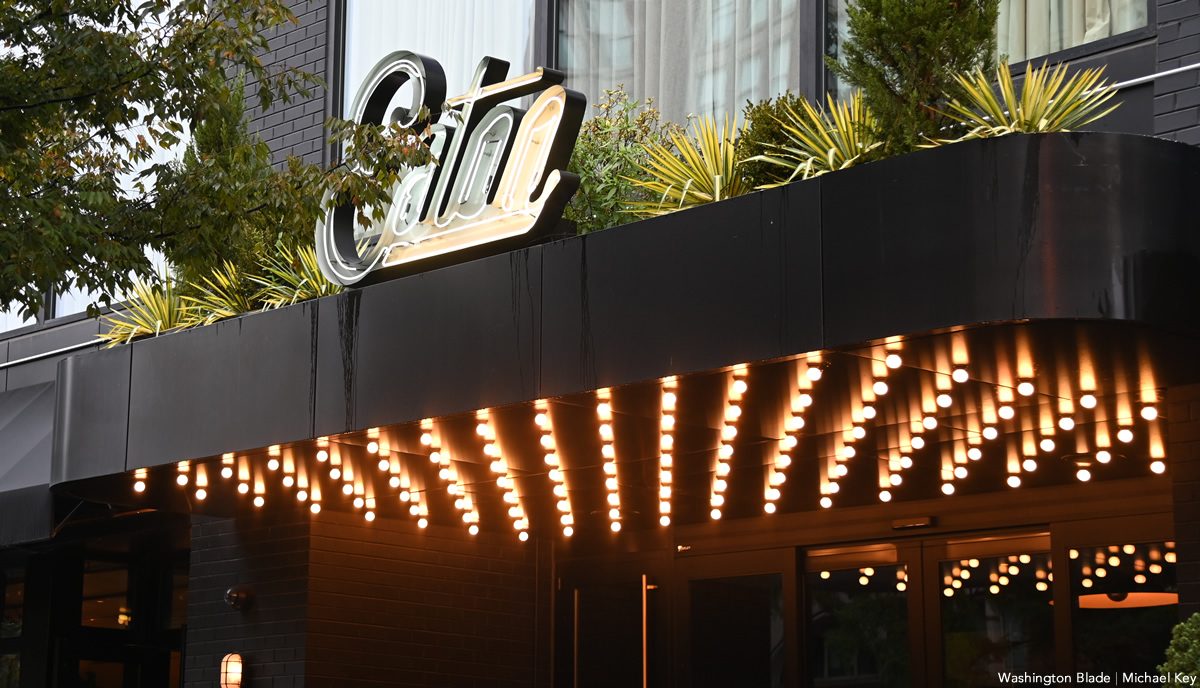 Eaton DC, a returning winner in this category, is described as beyond a hotel for tourists. According to its website, "Eaton exists at the nexus of hospitality, impact, culture, and wellness."
Dedicated to culture and creativity, Eaton frequently hosts original artistic programming such as live music, film, talks, theater, and more. The building itself was designed to be innovative and progressive, and environmentally sustainable.
Eaton has been welcoming to the LGBTQ community, hosting a month-long Pride festival in 2022.
---
Best Car Dealership: BMW of Fairfax
8427 Lee Highway
Fairfax, Va.
Bmwoffairfax.com
Editor's Choice: DARCARS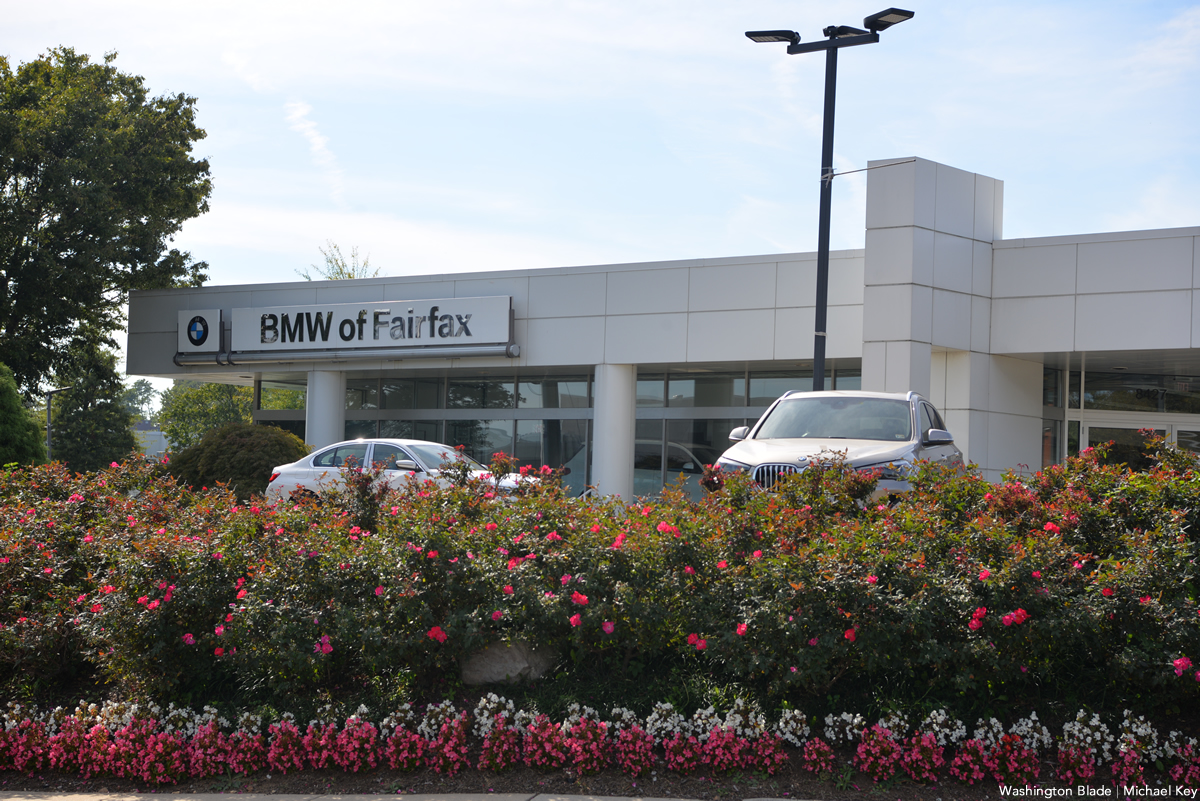 ---
Best Home Furnishings: Miss Pixie's
1626 14th St., N.W.
Misspixies.com
Editor's Choice: Room & Board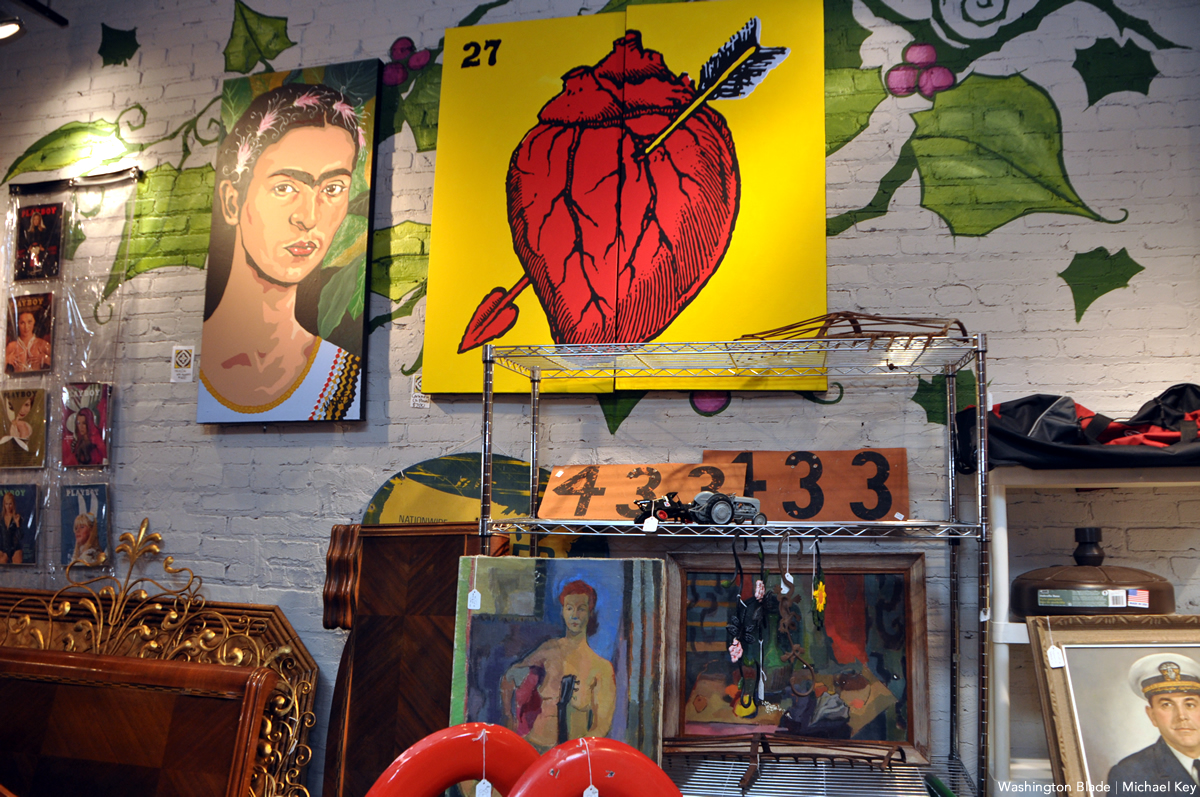 Miss Pixie's, returning as winner of Best Home Furnishings for the third year in a row, sells vintage furniture and decor perfect for any queer home. They have everything you could need, including chairs, tables, bookshelves, dressers, mirrors, and "whatnots," which includes dishware, photos, books, magazines, and even bottle caps. Miss Pixie's diverse catalogue has a wide range of colors, shapes, and sizes so everyone can find something perfect for them.
---
Best Pet Business or Veterinarian: District Dogs
Districtdogs.com
Editor's Choice: City Paws Animal Hospital
---
Best Lawyer: Jennifer Fairfax
Family Formation Law Office
827 Woodside Parkway
Silver Spring, Md.
Runner-up: Michele Zavos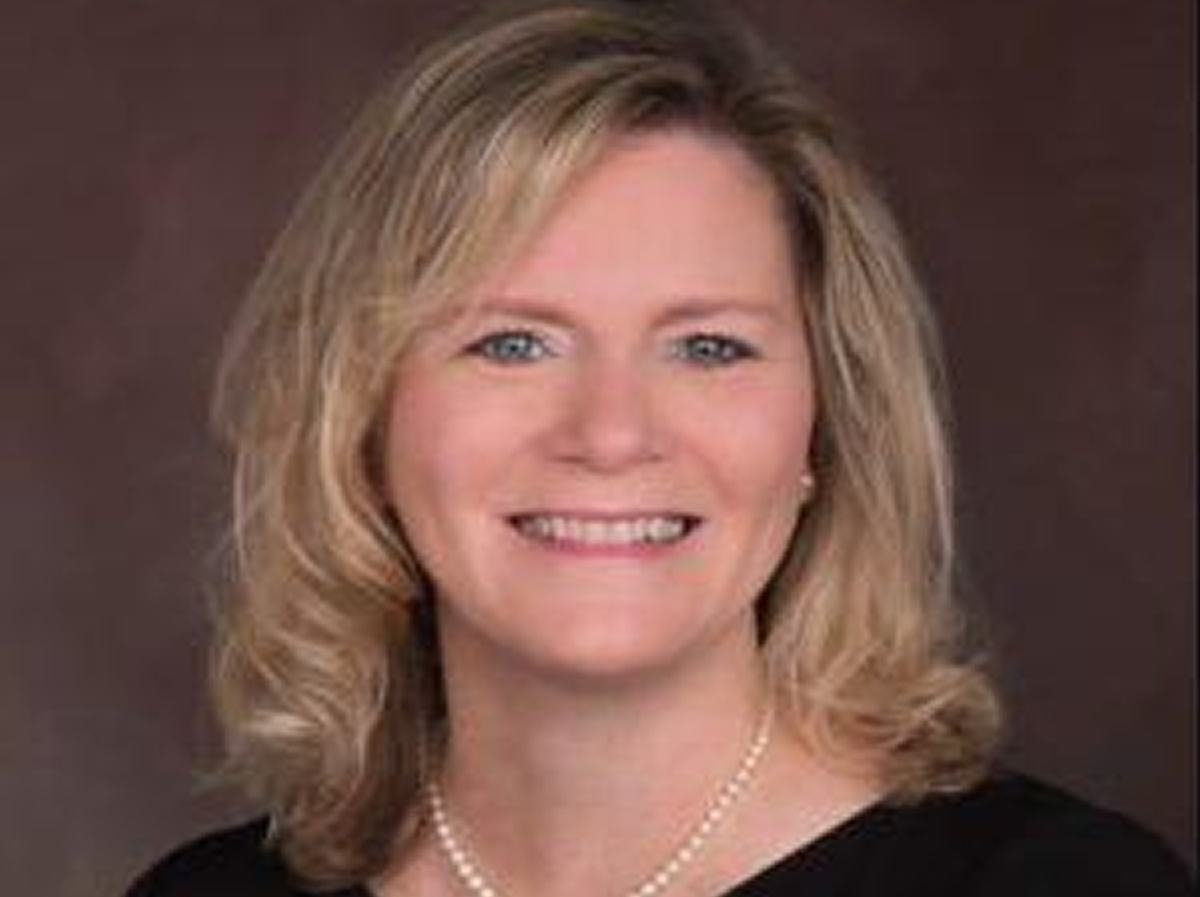 Jennifer Fairfax focuses on adoption and assisted reproductive law and is licensed in D.C., Maryland, and Virginia, according to her bio. (Fairfax was appointed Montgomery County Circuit Court judge in September so is no longer practicing as an attorney.)
REHOBOTH BEACH
Best Rehoboth Drag Queen: Magnolia Applebottom
Runner-up: ReginaCox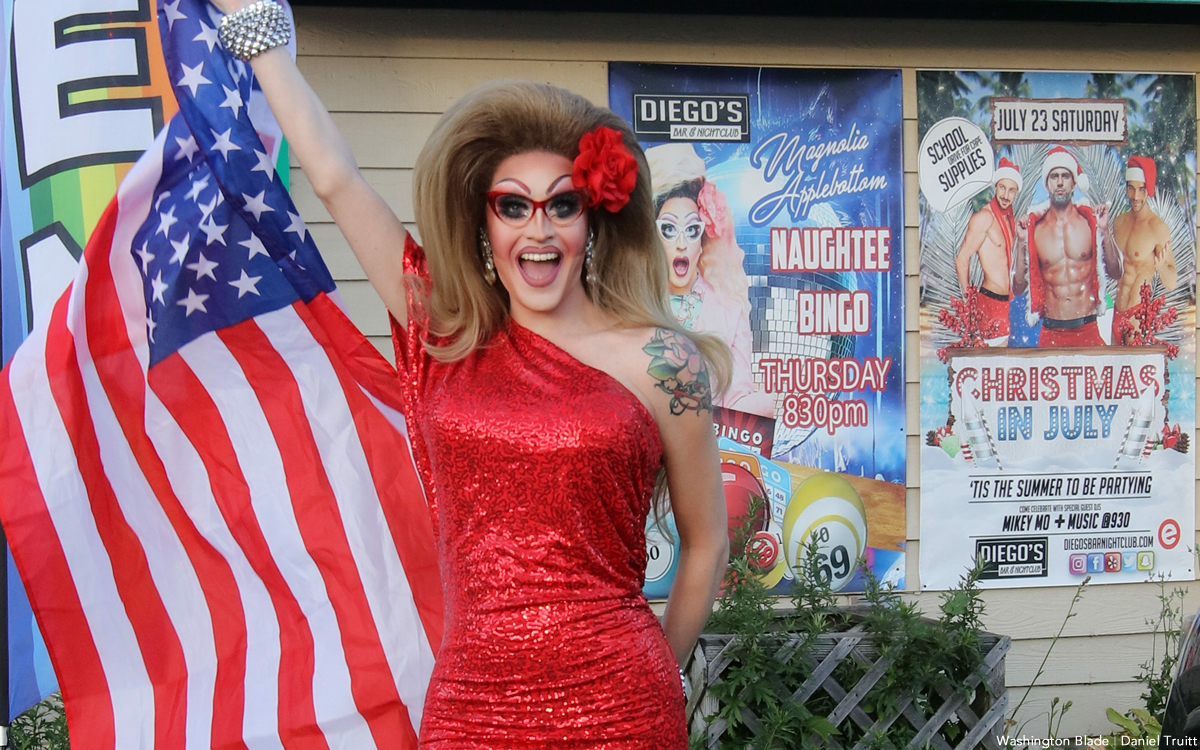 Magnolia seems too young to be a veteran and staple of Rehoboth nightlife entertainment, yet that's exactly what she's become. From Diego's to the Blue Moon to the nearby Milton Theatre, Magnolia holds court in her inimitable way, always singing live and looking fabulous. She's won this category multiple times, which is no small feat given the quality and quantity of drag shows in the Rehoboth Beach area. Even nearby Dewey Beach, popular with the straight college crowd, has gotten in on the drag craze with shows this year popping up at North Shore and other venues. But no one in the burgeoning drag scene at the beach does it better than Magnolia, who reigns for another year as queen of this category.
---
Best Rehoboth Drag Show: Drag Brunch at the Pines
56 Baltimore Ave.
Rehoboth Beach, Del.
Editor's Choice: Splash Party with Magnolia Applebottom at Diego's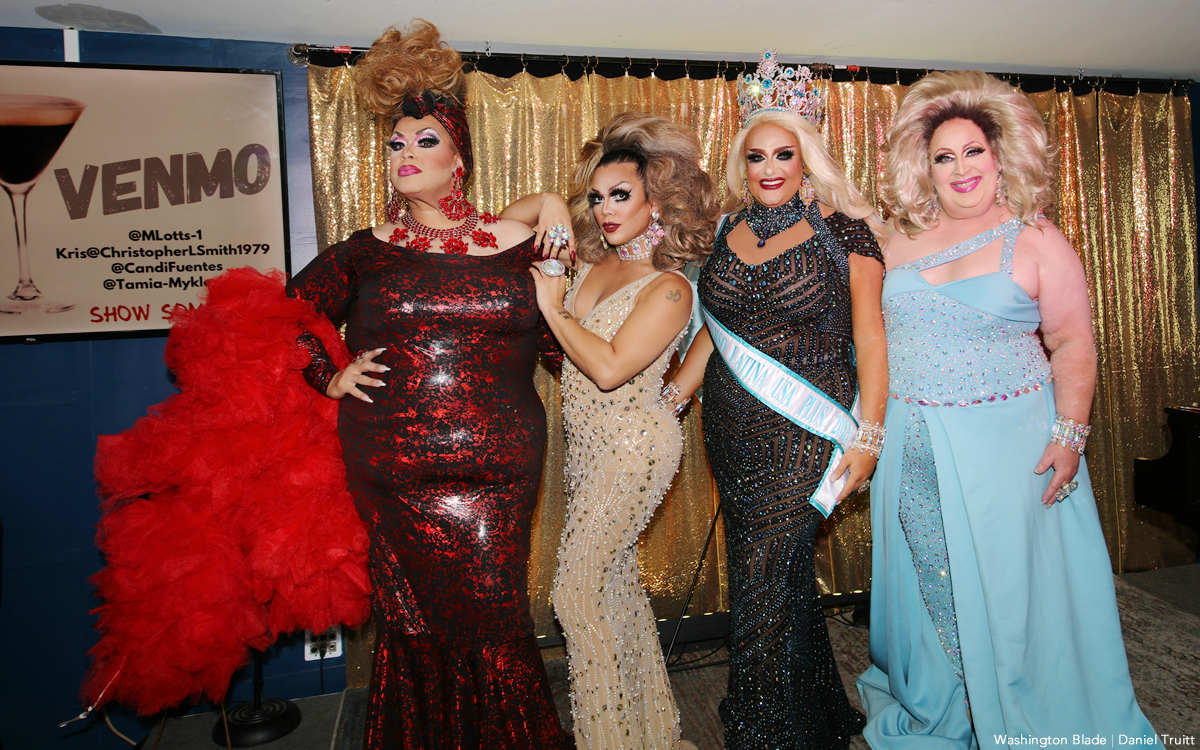 Drag fans have an embarrassment of riches in Rehoboth Beach and for the second consecutive year, our readers have embraced Drag Brunch at the Pines as the best. No one works harder to boost Rehoboth's live entertainment scene than Kristina Kelly, who holds court at The Pines. She's not just a performer, but also the one responsible for booking a wide array of entertainment at The Pines, from drag to piano to book signings. Rehoboth would be a much duller place without Kelly's dedication and hard work; someone get her a key to the city!
---
Best Rehoboth-Area Live Show: Dirty Bingo with Magnolia Applebottom at Diego's
37298 Rehoboth Ave.
Rehoboth Beach, Del.
Diegosbarnightclub.com
Editor's Choice: Legends at Blue Moon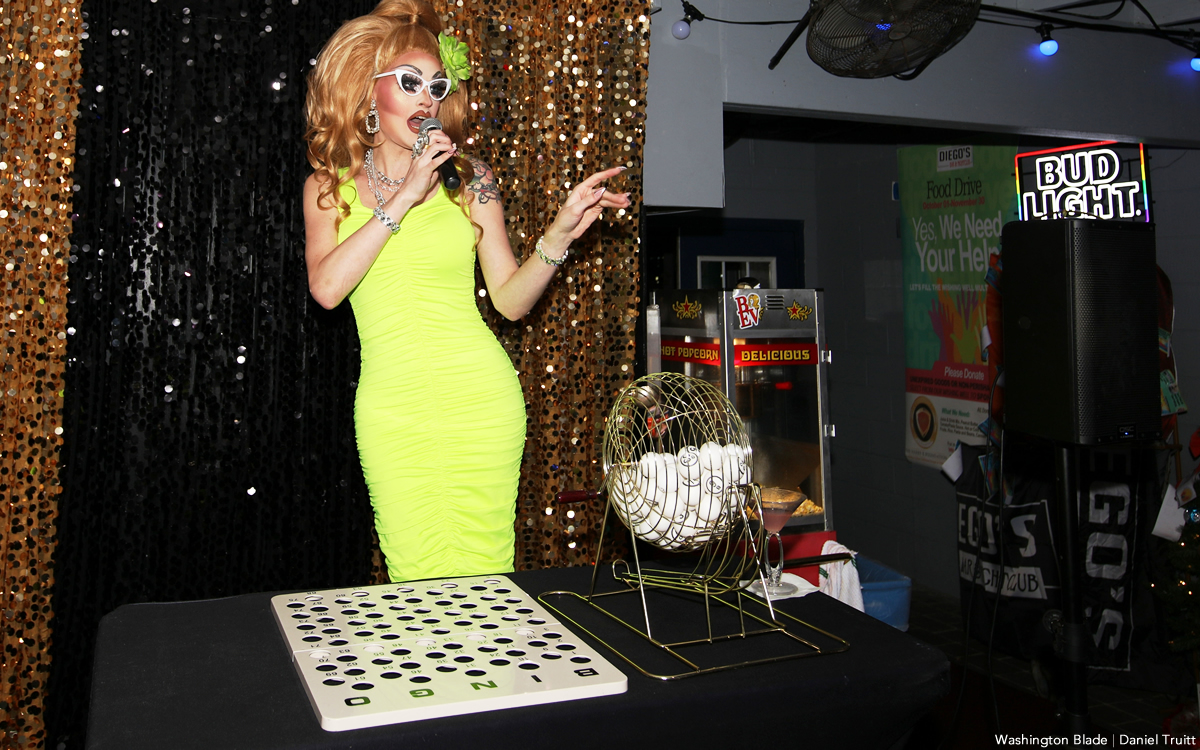 Magnolia Applebottom's Dirty Bingo is just one of her gigs but it's our readers' pick for the best live show in town. And there's no shortage of competition here, from the venerable Pamala Stanley's occasional Sunday dance party at Freddie's to the talented singer and pianist Nate Buccieri at the Moon, there are plenty of options for live shows. Magnolia brings her fearless quick wit to her Dirty Bingo ensuring a hilarious good time for all.
---
Best Rehoboth Bartender: Chris Chandler
Purple Parrot
134 Rehoboth Ave.
Rehoboth Beach, Del.
Runner-up: Georgiy Yanchenko, Purple Parrot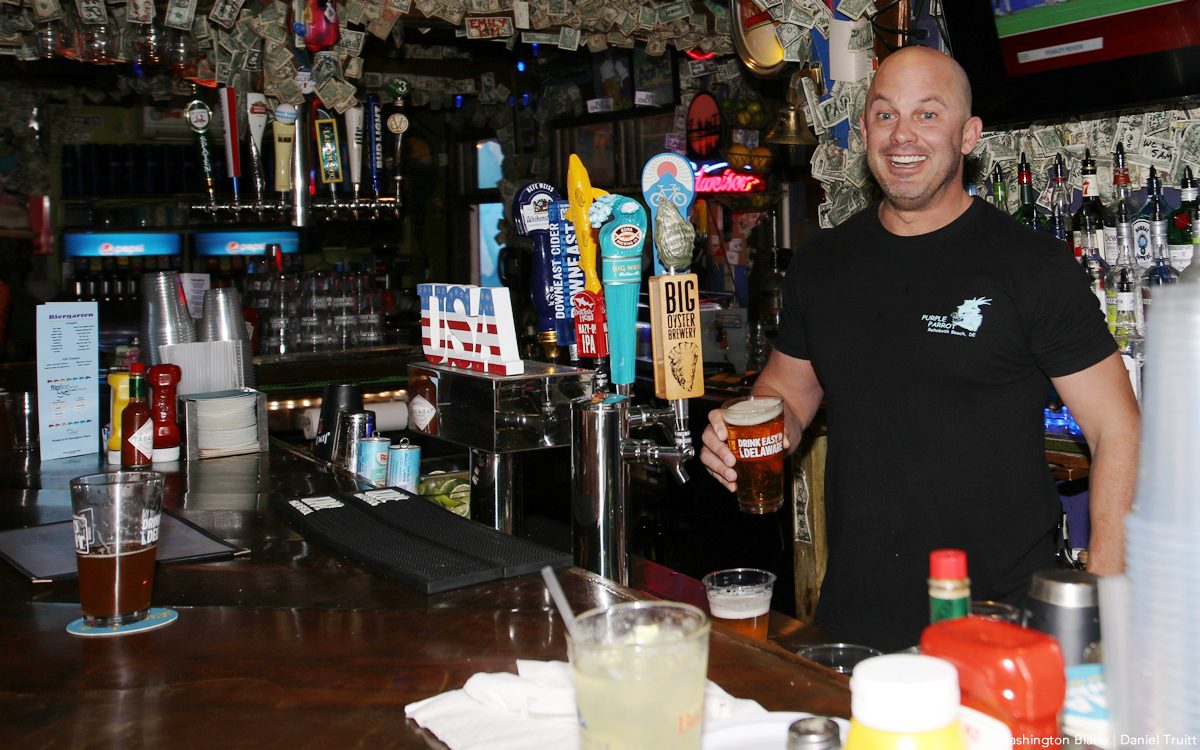 Chris Chandler has won this category so many times that we thought about renaming the award in his honor. And it's easy to see why. From the busiest summer holiday weekends to the sleepy weeknights in February, Chandler is a constant presence and handles the crowds with ease. The Parrot is always finding fun ways to party, including a recent event in honor of Mrs. Roper that drew a packed house during a tropical storm with everyone decked out in Roper wigs and caftans. Through it all, Chandler presides with a calm smile always at the ready with a generous pour of your favorite cocktail.
---
Best Rehoboth Outdoor Dining: Purple Parrot
134 Rehoboth Ave.
Rehoboth Beach, Del.
Runner-up: Aqua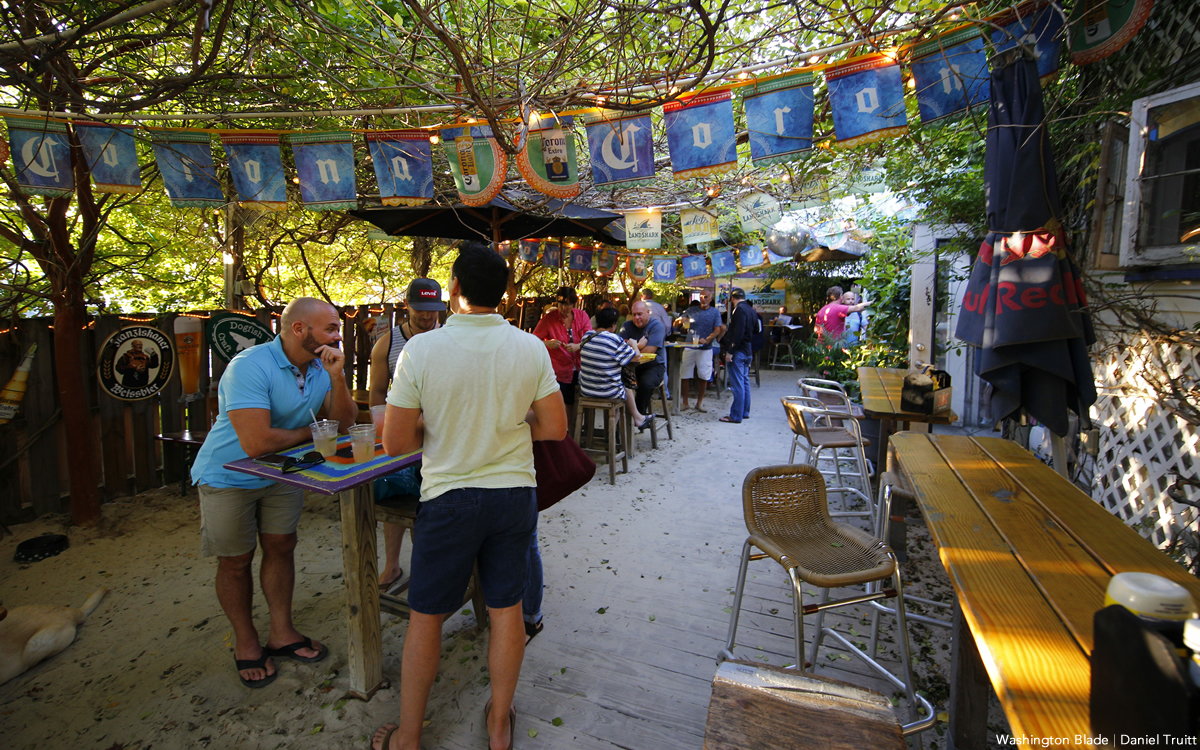 This is the second consecutive win for the venerable Parrot in this category. In summer, there's no better place to escape the boardwalk, grab a table, and enjoy the always-festive atmosphere of the outdoor Biergarten. There are regular food specials, including crab cakes, German cuisine, and prime rib nights. The Parrot is also home to perennial winners in our Best Bartender category, Chris Chandler (this year's winner) and Georgiy Yanchenko (last year's winner).
---
Best Rehoboth Coffeeshop: The Coffee Mill
127 Rehoboth Ave. B
Rehoboth Beach, Del.
Editor's Choice: Rise Up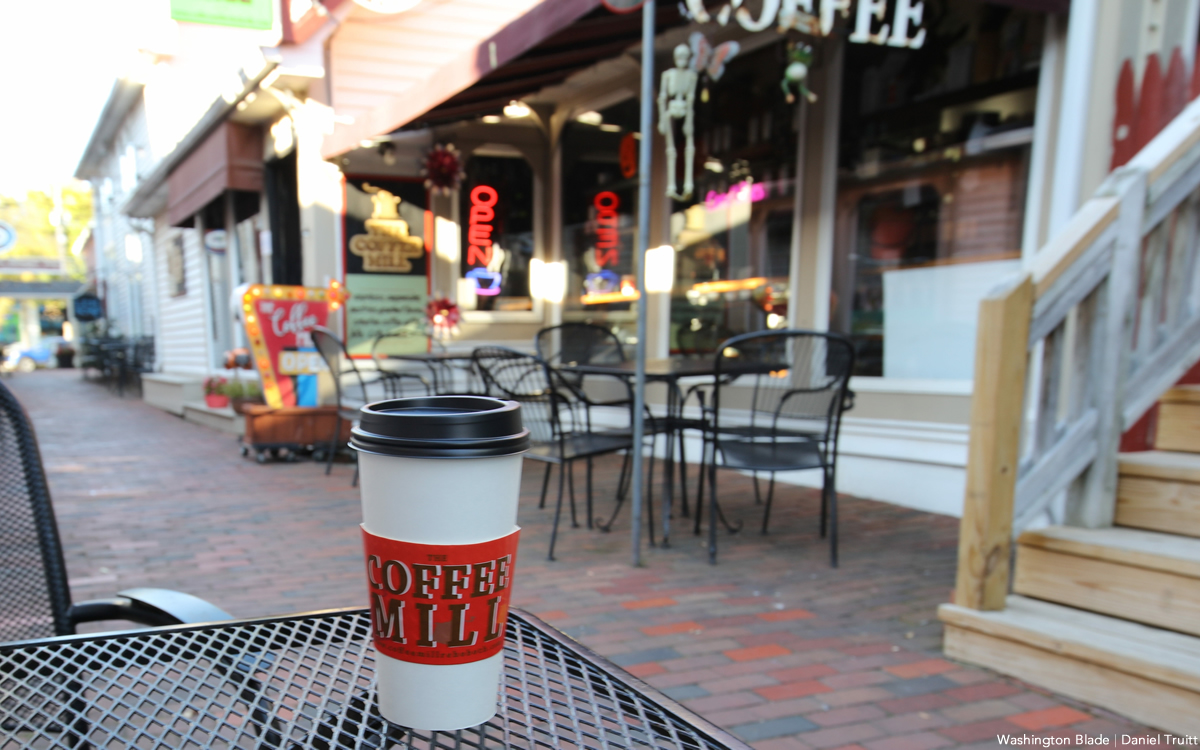 This is the second consecutive win for the Coffee Mill, a locals favorite for its diverse selection of beans, cozy and welcoming atmosphere, and status as a place to be seen, especially on weekends when the outdoor tables fill up fast.
---
Best Rehoboth Restaurant: Drift
42 ½ Baltimore Ave.
Rehoboth Beach, Del.
Editor's Choice: Blue Moon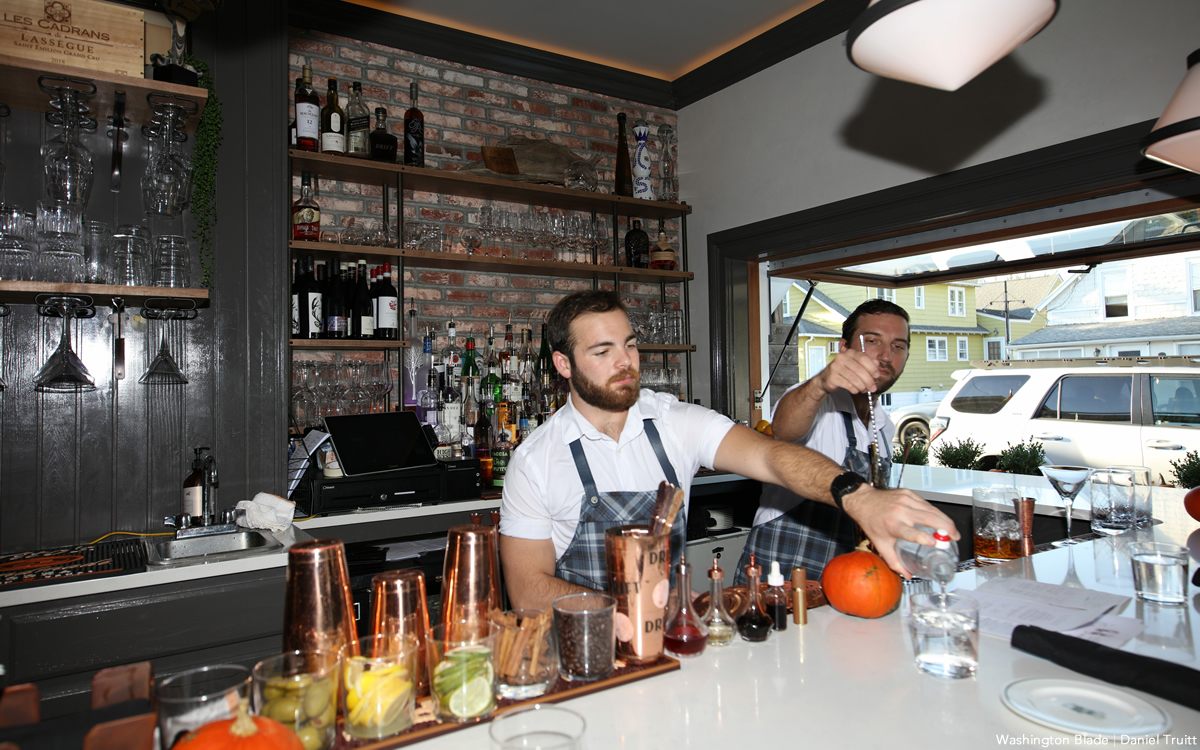 Drift took Rehoboth by storm this year with its inventive seafood-centric menu (the lobster French toast is a must) and scored a well-deserved rave review in the Washington Post.
The building dates to the late 1800s and formerly housed the Seafood Shack. But the rustic vibe is gone after a gorgeous renovation that includes a narrow dining room, partially open kitchen, spacious outdoor dining area, and intimate bar that cleverly opens to the outside with room for a handful of outdoor barstools when weather permits.
Chef Tom Wiswell, known to D.C. diners from his stint at Kinship, has created a menu that celebrates regional cuisine like oysters and crab cakes, but elevates them with unique preparations and stunning presentations.
Drift is part of the growing 2nd Block Hospitality Group, which just opened its newest hot spot, Bodhi Kitchen, which will likely turn up in our 2024 Best Of issue. In the meantime, make a reservation at Drift and enjoy the best of the beach.
---
Best Rehoboth Real Estate Agent: Lee Ann Wilkinson
16698 Kings Highway A
Lewes, Del.
Leeanngroup.com
Runner-up: Jason Abela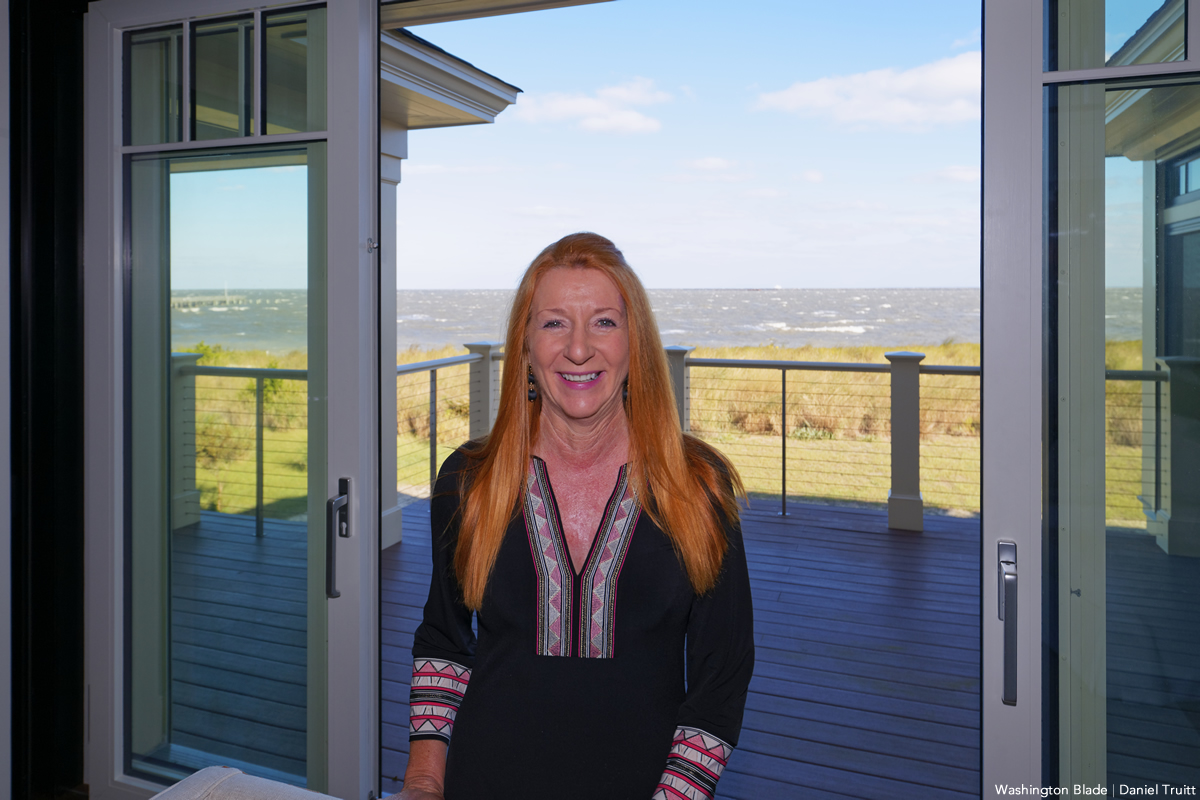 This is Lee Ann Wilkinson's sixth consecutive win in this competitive category. The Lee Ann Wilkinson Group is regularly tops in regional sales in Sussex County, which is home to Rehoboth Beach. In this competitive real estate market with high interest rates and low inventory, you need talented professionals like Lee Ann on your side when buying or selling a home.
---
Best Rehoboth Business: Diego's Bar & Nightclub
37298 Rehoboth Ave.
Rehoboth Beach, Del.
Diegosbarnightclub.com
Editor's Choice: Aqua Grill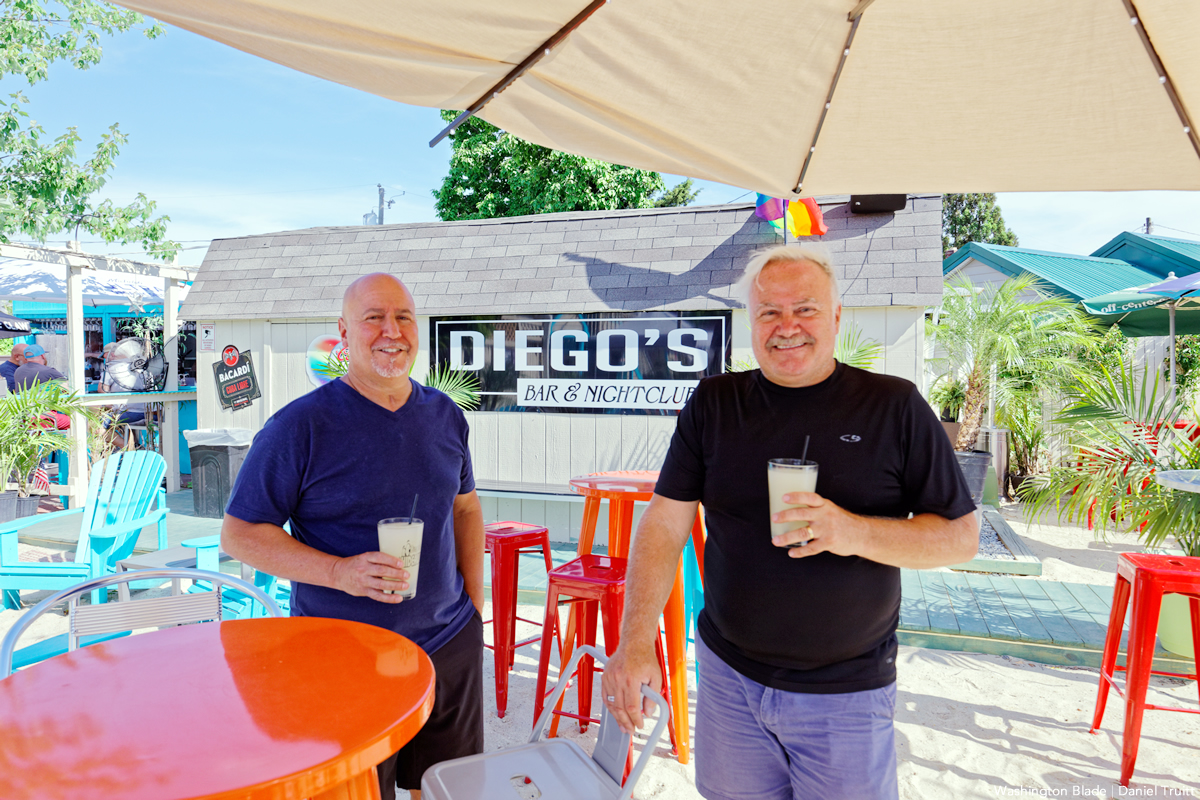 This is the third consecutive win for Diego's in this category and evidence of the enduring appeal and staying power of this favorite destination for tourists and locals alike. Whether you're looking for a laid back happy hour with friends or a sweaty, packed dance party, you'll find it at Diego's, which is also home to an array of live entertainment and drag shows. The spacious and comfortable outdoor bar is simply one of the town's greatest pleasures. Rehoboth could use more outdoor spaces like this.
Meet the 'CEO of Everything Gay' who just bought the Abbey
Tristan Schukraft, who owns Mistr, takes over iconic LA nightclub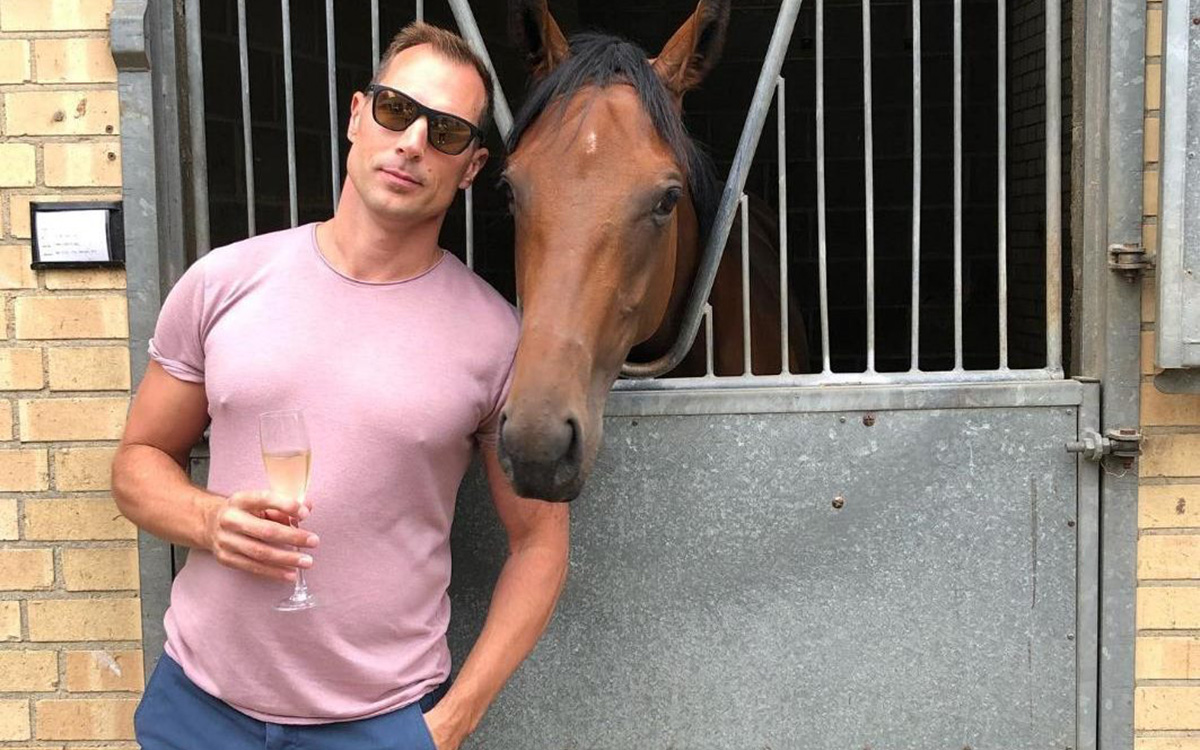 WEST HOLLYWOOD, Calif. — Tristan Schukraft laughs when I suggest he's building a gay empire, but he doesn't deny it. 
When it was announced last month that the owner of the iconic Abbey and Chapel nightclubs in Los Angeles had entered into an agreement to sell the business to Schukraft, it seemed like a strange move for the jet-setting tech CEO.
But the portfolio he's building – founder and owner of the telemedicine app for gay men Mistr, owner of the queer nightclub Circo and Tryst Hotel in Puerto Rico – appears to be bent toward Hoovering up more pink dollars by getting involved in an ever wider section of queer life.
The Los Angeles Blade spoke to Schukraft at The Abbey during its annual tree-lighting fundraiser for the Elizabeth Taylor AIDS Foundation about what he plans to do with the storied nightclub, and how he became one of America's most visible gay moguls.
This interview has been edited for length and clarity.
BLADE: Why the Abbey?
SCHUKRAFT: Well, I wanted to make sure it stayed in the hands of the gay community. You know, it's an institution. It's a cornerstone of West Hollywood gay life, but more importantly, it's I think it's a cornerstone of the gay community far beyond West Hollywood, right?
BLADE: Looking at your background in tech companies, your recent shift into the nightclub and hospitality industry seems like a bit of a left turn.
SCHUKRAFT: You know, I've been drinking here for a long time. So now, after all that investment, I'm actually gonna start getting money back. I basically bought it so I can get free drinks.
You know, at the end of the day, I'm an operations guy. I'm a technology guy. I own hotels. With hotels, you have bars and restaurants, so it's not too far off the track. It's a little off track. Why not? Right?
You know, after watching "The Birdcage," I always wanted my own hotel [like Robin Williams's character in the 1996 film] and somebody shattered my dreams the other day by telling me it was a nightclub. I'm like, what? It was a nightclub? And then I watched it, and it's true, it was a nightclub. So, now I have a nightclub. Yeah, so it all started with "The Birdcage."
BLADE: You're known for being a disrupter of the things that you invest in. Is there a disruption plan for the Abbey, or for Weho? Are you planning to change things here?
SCHUKRAFT: Not a major disruption here at The Abbey. I'm gonna put my touches on it. But yeah, it's a pretty well-oiled machine. We're definitely going to focus on our values of being LGBTQ. I got some ideas for new nights and I definitely want to make it an epicenter of the gay community. And I think there's opportunities to take it beyond West Hollywood.
BLADE: Can you give any kind of sneak peek at what you're thinking?
SCHUKRAFT: East Coast. That's your sneak peek right now. East Coast.
I think you'll see in a couple months what I'm gonna do with the Abbey. But you know as far as taking it outside of West Hollywood, I see there's opportunities on the East Coast right now.
I think that's where David [Cooley, the founder and current owner of The Abbey] and I really we both appreciate the value of The Abbey brand. I think it's world famous, right? It's the biggest gay bar. It's one of the longest lasting. Obviously you have the Stonewalls of the world. But this is like a bar where people go on a regular night versus a tourist attraction. Maybe for some it's a tourist attraction, but I mean, it really is an institution. It's a community gathering point. It's a name that people recognize that we can bring into other communities.
BLADE: Do you have any plans to put a hotel somewhere here?
SCHUKRAFT: [Laughs] People are like, "Are you gonna paint it blue for Mistr?" Or, "You're gonna make it a hotel?" But no, we're not building a hotel here. That would be terrible to build. I mean build a hotel and Abbey would be out. I don't think the Abbey's ever closed in 33 years, besides COVID. Minus that, it's never closed for construction. You know, when David did his expansion, it was always open.
I was looking at those old photos and I'm like, oh my God, I remember the wall of candles. I've been coming here a very long time.
So you're more or less like keeping the same sort of operation going here, keeping the team in place?
The team, I mean, I think that's what kind of really makes The Abbey unique. It's like a place where everybody knows your name.
When I bought the hotel in Puerto Rico, obviously I don't know anyone. Buying here. I'm like, oh, yeah. I know Todd. I know everybody, right? Not everybody, but a majority of people. And I think that's why people come here. Because it's their staple. They go every Sunday. They know they have their favorite bartender. So, you know, everybody will be kept in place, no changes to personnel.
BLADE: You gave an interview to Authority Magazine where you said you promised your partner that you wouldn't be starting up any new businesses. How did you get him on board with jumping into becoming a WeHo nightlife impresario?
SCHUKRAFT: I broke that promise two or three times since I said that. I mean, no, I just buy him gifts to make him happy.
I work long hours, right? And he's like, I don't know why.
BLADE: You've created and run several tech companies. How did you get started in that business? Where did that money come from?
SCHUKRAFT: I started my very first company at 21 with a $10,000 loan. I was living in Hong Kong at the time. I think my father really wanted me to come back [to California]. My dad's a corporate guy, not a big risk taker, but he's like, 'I'll give you $10,000 to start your company.' It wasn't enough to start the company, so I imported 437 Razor scooters and I thought I was gonna sell out in two weeks. It was very popular at the time – this is like 23 years ago. It took me six and a half weeks. I was selling them out of my truck. I went to every swap meet in Southern California. Sold the last six on Christmas Eve and learned a couple lessons in business from that. But with the money I made from selling those scooters combined with the loan, I started my first company, which was like an Expedia for airline personnel.
And then I got into e-ticketing, and at that time, I didn't know how to turn on the computer. So, I really surround myself with people that know what they're doing, that are experts. So, do I know how to run a bar? No, but I'm an operations guy and I hire the talent to make it happen. That's how I got started and I built that company and others along the way.
BLADE: Other than that first $10,000 loan from your parents, you're basically self-made then?
SCHUKRAFT: Yeah. You know, I looked for investment. I did end up raising $18 million for my second company, but I put in a lot of money. I mean at 25, my first company was going really well, and there was this e-ticketing mandate and I said, oh there's a real opportunity here. And I had a home and was doing good for a 25-year-old, and I kind of leveraged it all. And I thought, "Oh my God, what did I do? I just fucked up my whole life. Why did I do this?" Anyways, I got that first investor, got that first client, and it just kind of took off from there.
BLADE: And now with Mistr, The Abbey, your Puerto Rico clubs, are you starting a gay empire?
SCHUKRAFT: The CEO of Everything Gay, yes. I have a few more things. You know, all the businesses are very complementary, right? So, you come to The Abbey, then you go to the Tryst Hotel or Circo in Puerto Rico, and obviously all of the people that come here or the Tryst, they're all perfect candidates for Mistr. So yeah, so it looks a little weird. But it is very complementary to our various business units
The ultimate guide to queer gift giving
Perfect presents for everyone from roommates to soulmates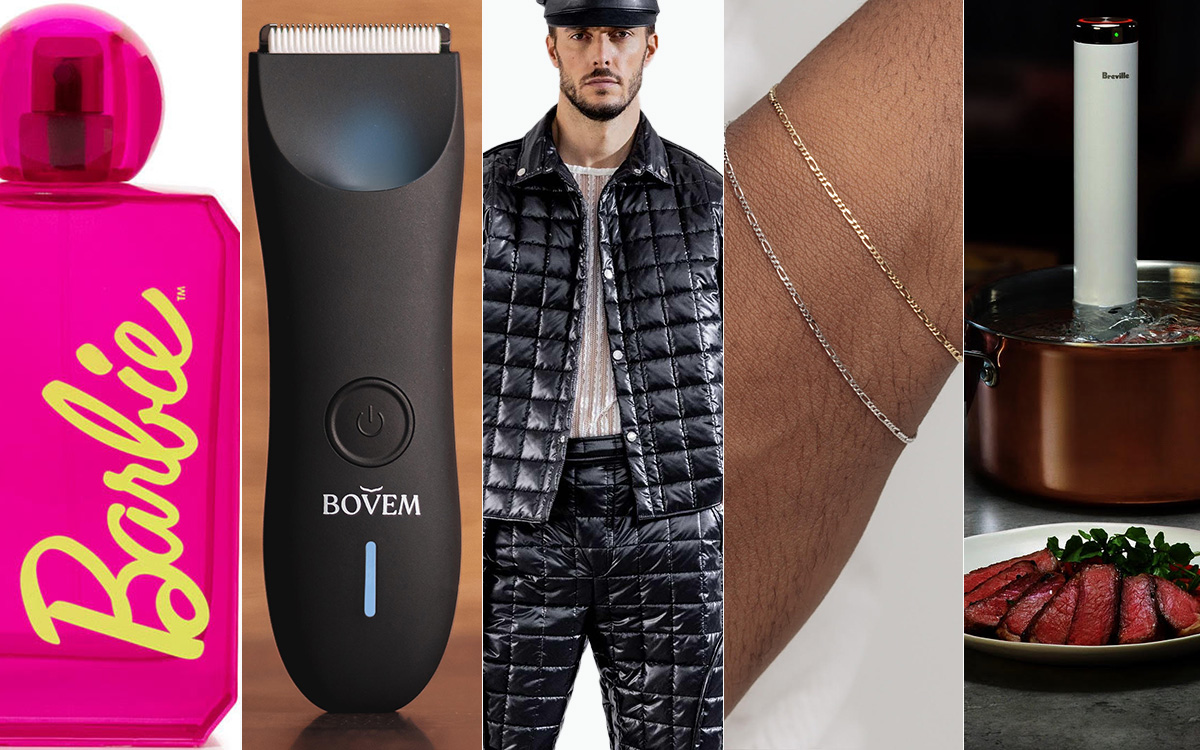 Searching for special deliveries for that special someone? Consider these elf-approved, consciously curated presents perfect for everyone from roommates to soulmates. 
---
Star Wars Home Collection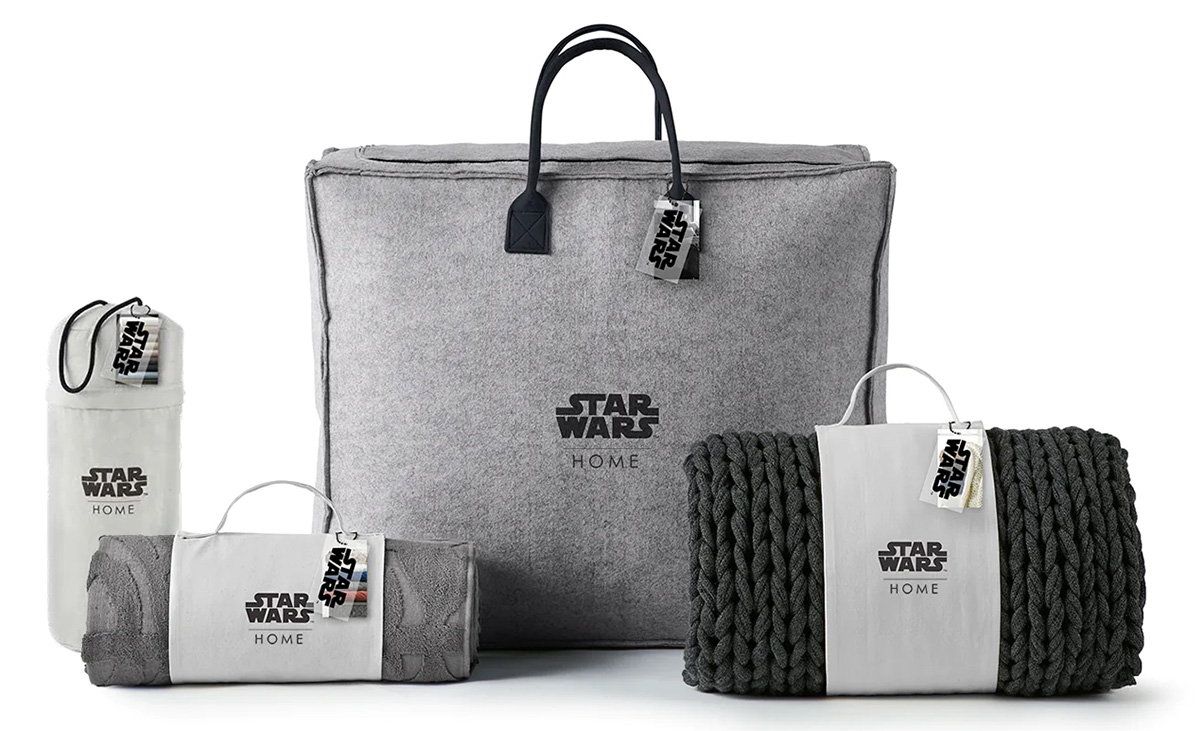 Movie nights in bed get a comfort upgrade from the Force – for those who uphold Jedi code in the streets but embrace the Dark Side in the sheets – with Sobel Westex's Star Wars Home Collection, five- to seven-piece twin, queen and king sets suitable for either alliance. Cop a bootleg of the infamous "Star Wars Holiday Special" (legal copies don't exist, nor has it been rebroadcast since its one-and-only airing in 1978) and settle in for a snacky screening with premade Johnson's Popcorn (a Jersey Shore staple) or Pop 'N Dulge's DIY gourmet kits. SobelAtHome.com, $350-$390; JohnsonsPopcorn.com, $27+; PopNDulge.com, $23
---
Bird Buddy Smart Feeder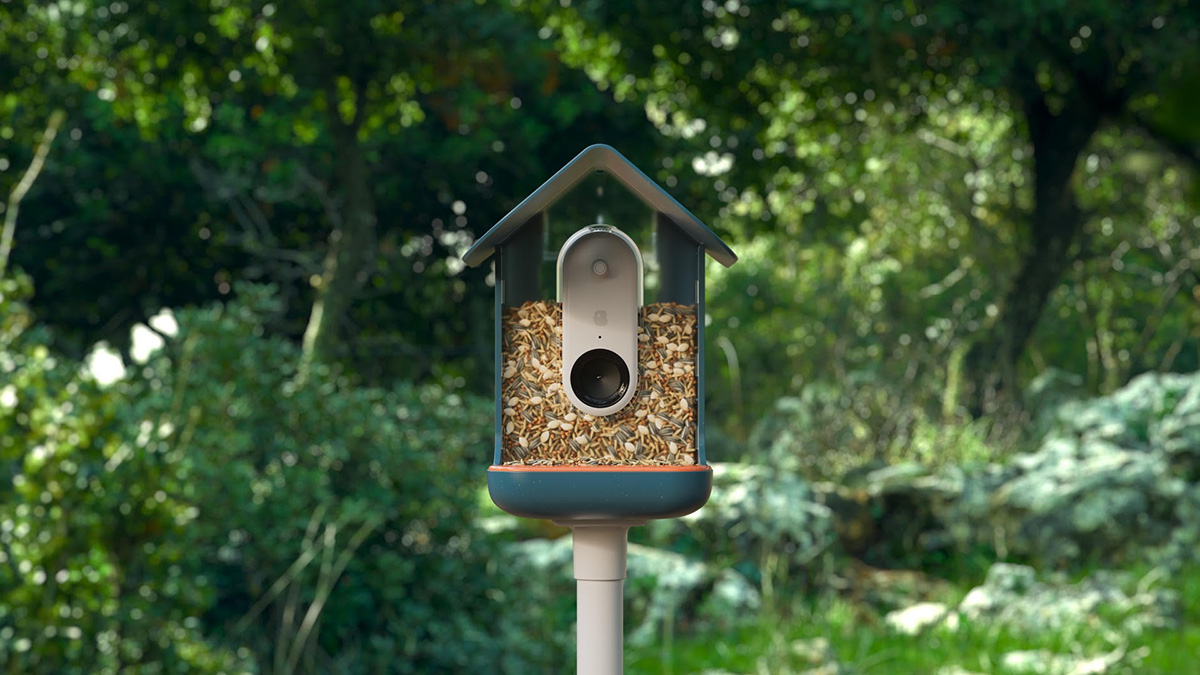 Avian enthusiasts get up close and semi-personal with feathered friends thanks to the Bird Buddy smart feeder that allows safe viewing via a solar-powered, app-enabled camera, along with adorable add-ons like a suet ball holder and three-in-one nutrition set to keep the neighborhood's population happy and healthy. MyBirdBuddy.com, $299-$415
---
Link x Lou Permanent Jewelry Pop-Ups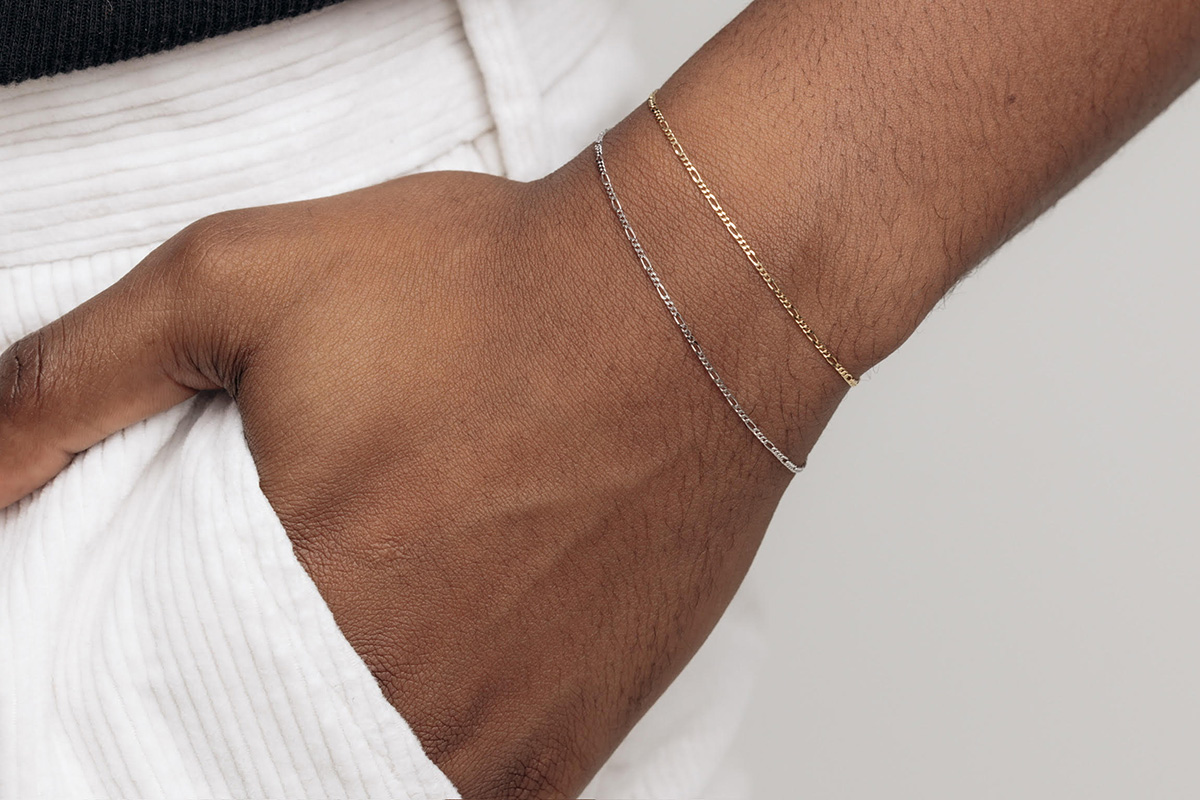 Jewelry – but make it an experience. That's the premise behind Link x Lou, a quick-fitting accessory service providing recipients with in-person appointments for custom-linked, clasp-less 14-karat white- and yellow-gold necklaces, bracelets, anklets, and rings that wear until they're worn out. Money's on 'em lasting longer than the situationship you've got goin', but may the odds be ever in your favor. LinkxLou.com, $55-$500
---
Orttu Shelton Puffer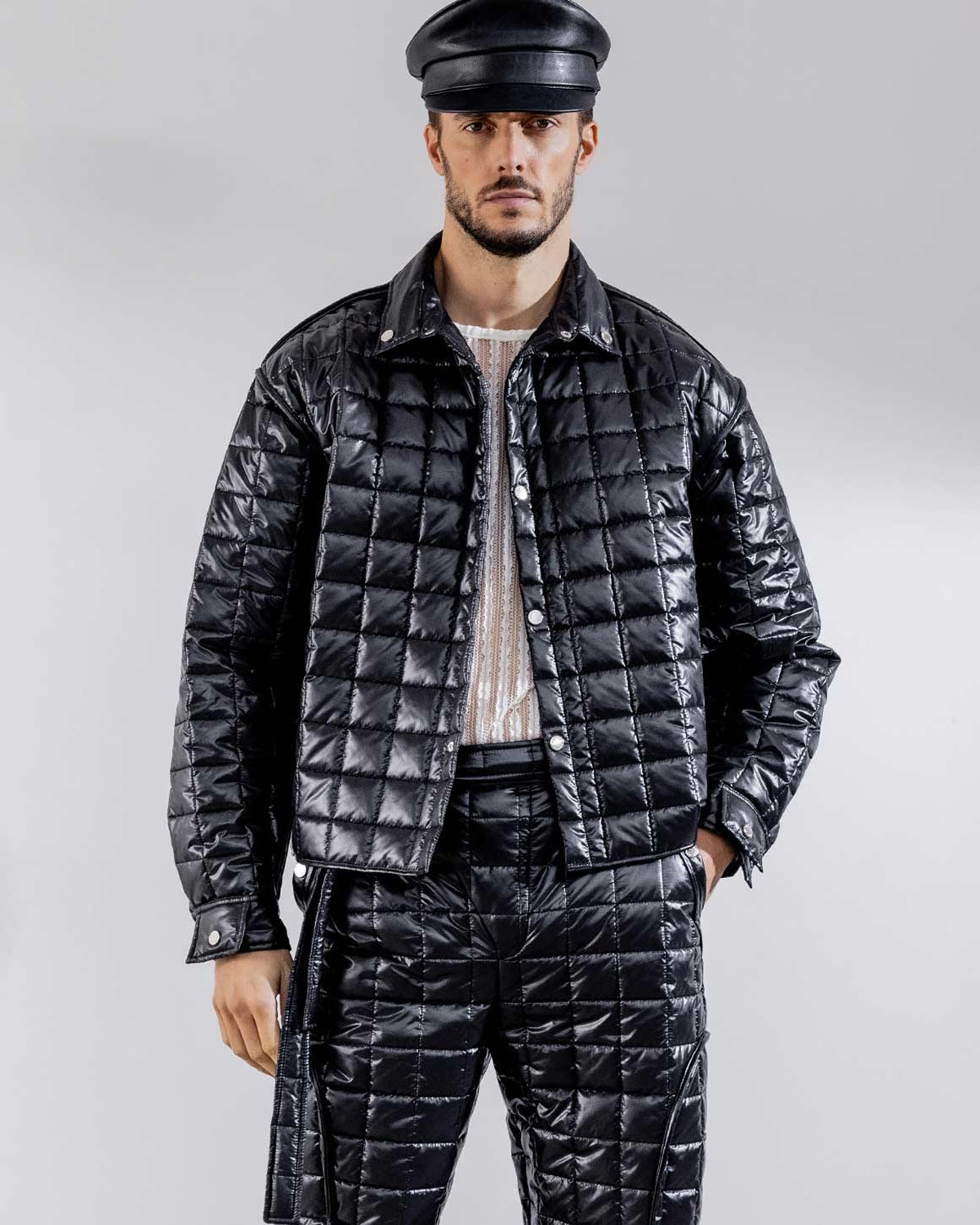 Guess who's coming to dinner? It's you as an alt-timeline Tom of Finland in Orttu's fully quilted, oversized Shelton Puffer comprised of double-layered high-sheen fabric and press-stud fastening that results in a slick style statement vers-er than you are. Orttu.com, $203
---
Winter Discovery Mini Scented Candle Set

Apotheke takes the guesswork out of choosing just the right ambiance-inducing aroma with its Winter Discovery Mini Scented Candle Set, featuring six fragrant two-ounce tins in seasonal smells that include birchwood apple, black cypress, blackberry honey, cardamon chestnut, charred fig, and firewood (with a combined 90-hour burn time), and packaged in a nostalgically illustrated gift box accentuated by festive gold detailing. ApothekeCo.com, $64
---
Polaris General 1000 Sport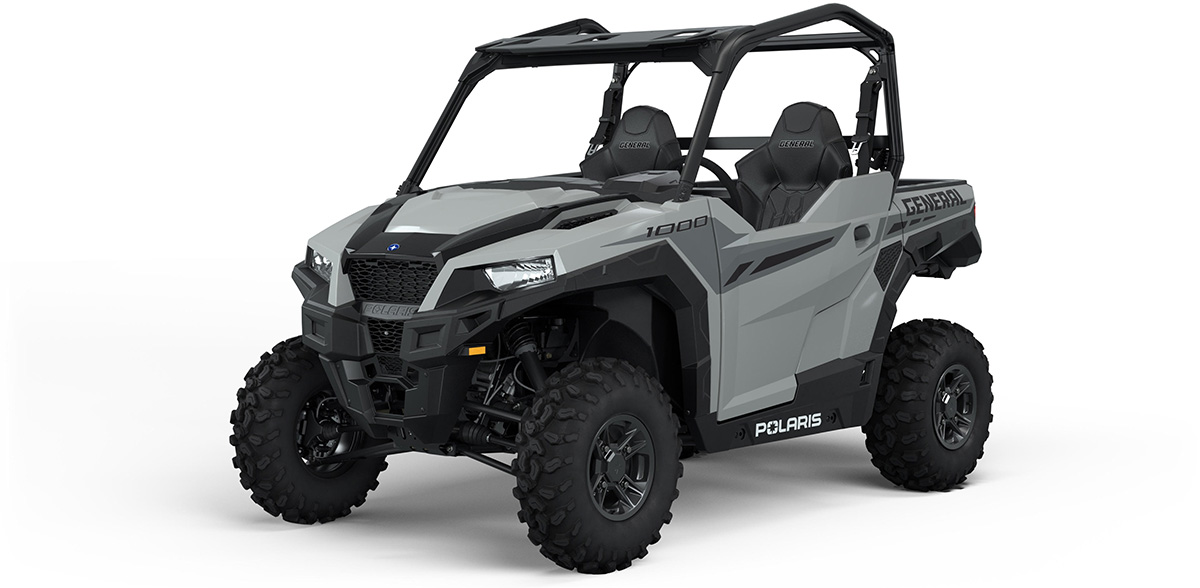 Resort communities across the country have adopted golf carts as a preferred mode of transportation, and you can establish yourself as a local baddie in Polaris' General 1000 Sport – in ethereal colorways like ghost gray – equipped with a four-stroke DOHC twin-cylinder engine, 100 horsepower, 1,500-pound hitch-towing capacity, and enough street cred for Boomers to shake their fists at. Polaris.com, $17,500+
---
'Arquivistas' Crystal Book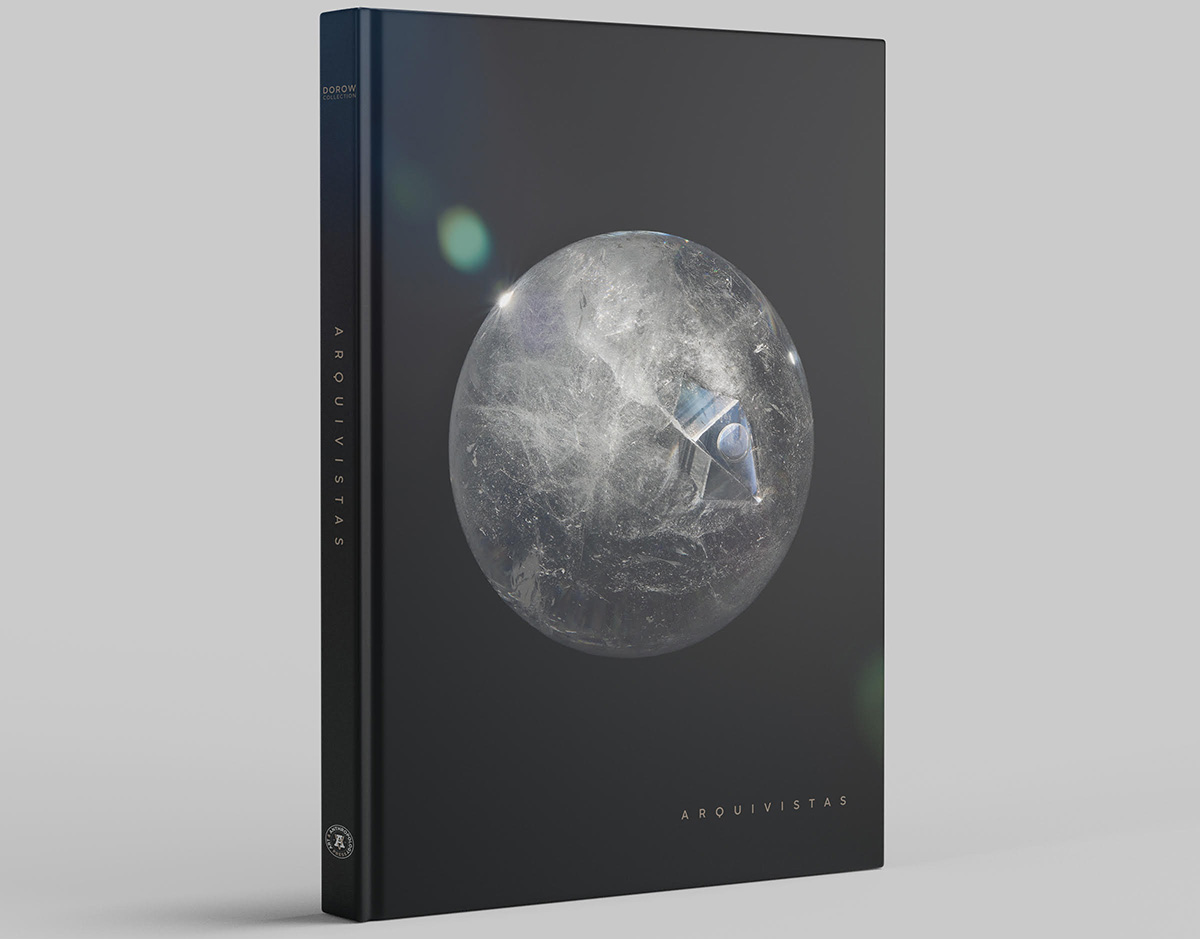 Brazilian crystal devotee Tatiana Dorow has curated an impressive collection of more than 1,000 rare and exquisite minerals – ranging from one ounce to over 5,000 pounds – the comprehensive record of which is now compiled in the sizable coffee-table tome "Arquivistas" (Portuguese for archivist) that's sure to satisfy, delight, and provide endless holiday-party talking points to the New Agers in your life. (You know they will.) ArtAndAnthropologyPress.com, $350
---
Bovem Globe Trimmer 2.0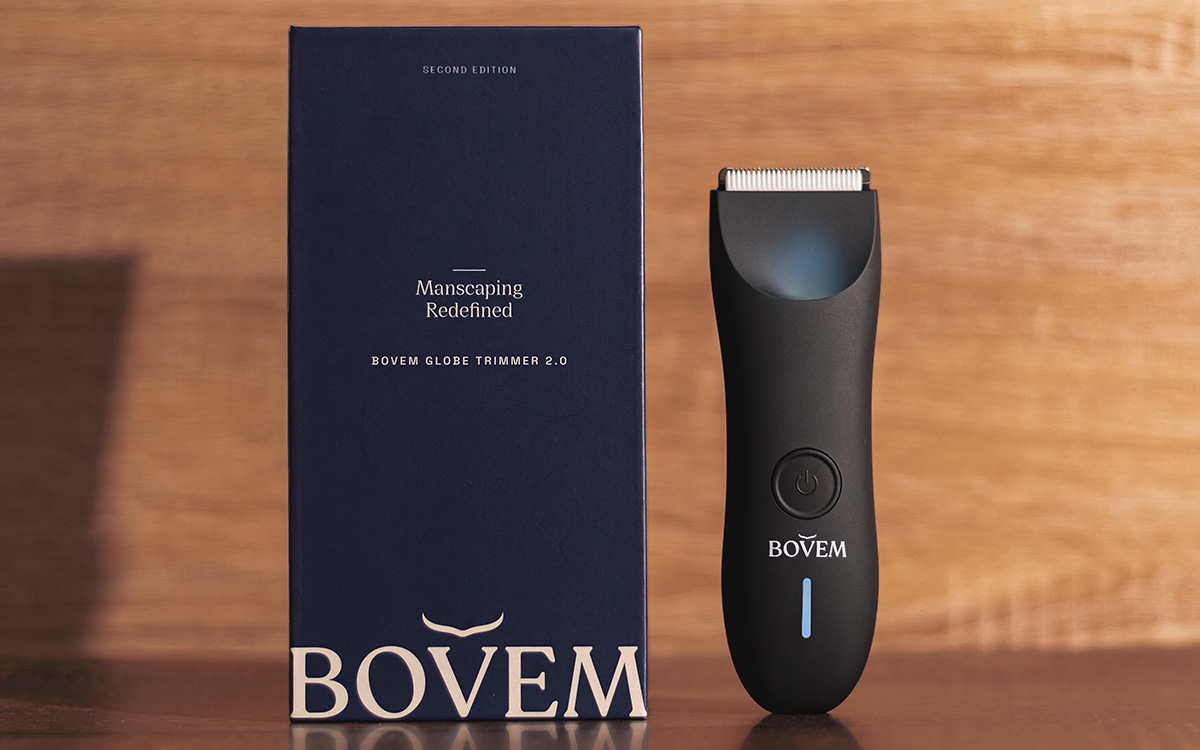 There are plenty of manscaping tools on the market, but perhaps none are designed with your delicate bits in mind like the handsome second-gen Bovem Globe body and groin trimmer with its ergonomic textured grip, powerful 6500 RPM with low vibration, varying guards, and replaceable TrimSafe blades that tidy you up without cutting skin or pulling rough hair. Deck the halls! – no more bloody Christmas balls. Bovem.co, $60-$87
---
Lexington Glassworks Decanter Set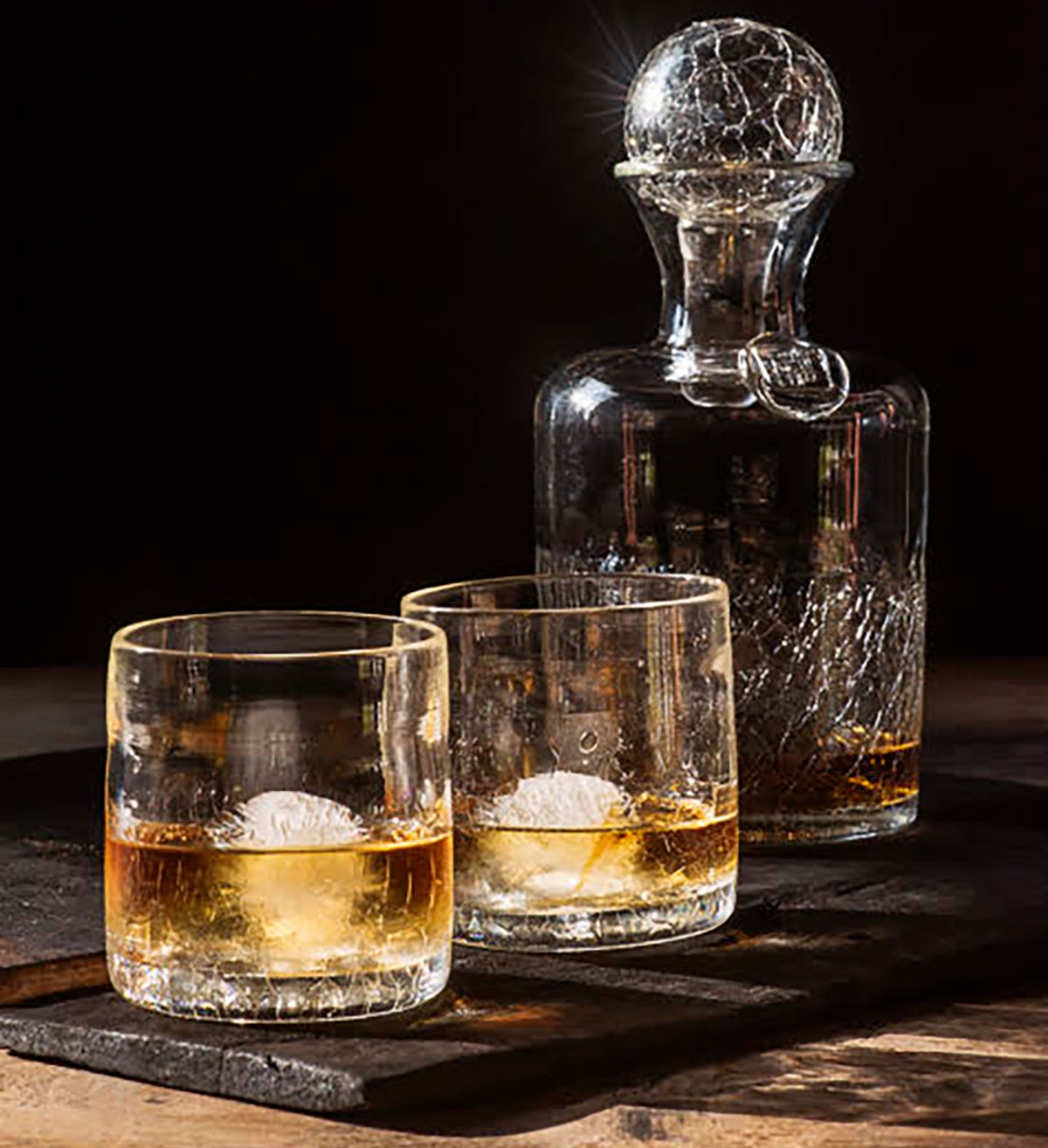 Pour one out from Lexington Glassworks' hand-blown whiskey decanter, each one individually crafted in the company's Asheville, N.C., studio and detailed with an elegant crackle finish that lends an air of sophistication to any home bar cart. Pair with a set of LG's complementary rocks glasses, in the same distinguished style, for a cherished gift. LexingtonGlassworks.com, $280
---
Joule Turbo Sous Vide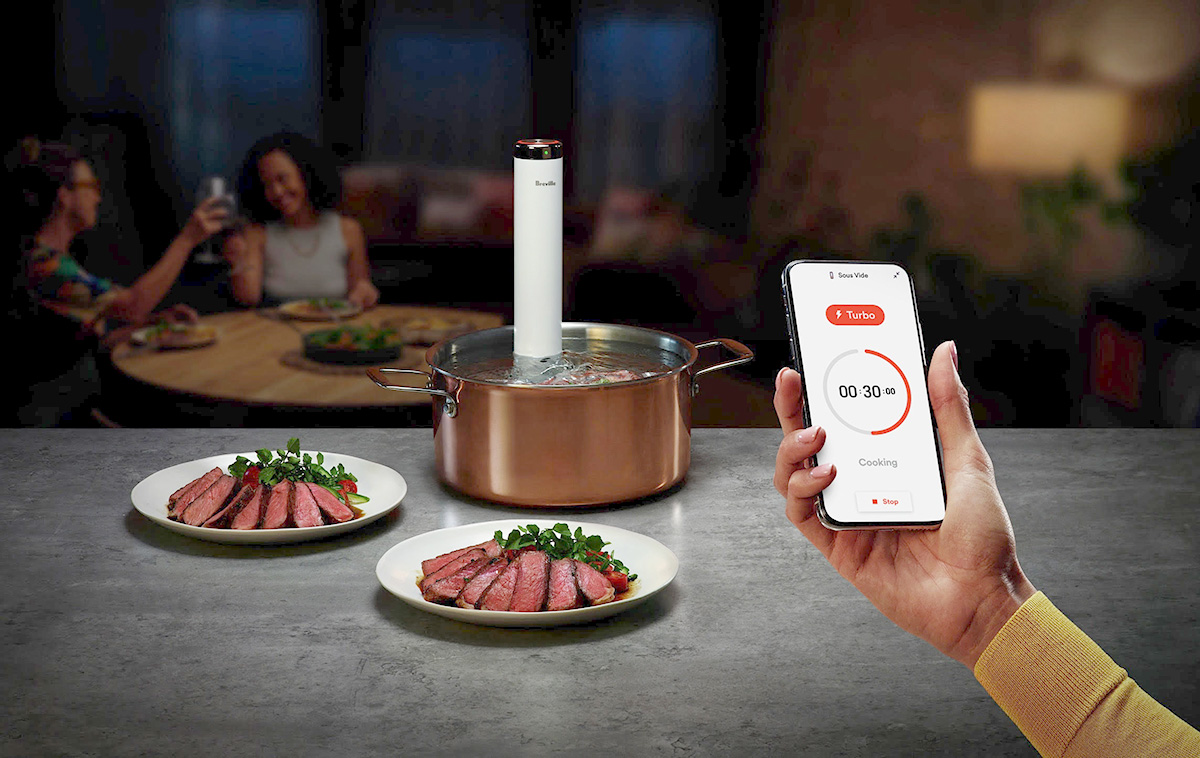 Your fave chefs' autopilot cooking technique hits home countertops in Breville's sleek Joule Turbo Sous Vide stick, which cooks seasoned-and-bagged meats and veggies to a faster-than-ever optimal internal temperature (unattended, no less) before a lickety-split sear and serve results in restaurant-quality dishes deserving of at least a couple Michelin stars for your minimal-mess kitchen. Breville.com, $250
---
Outlines Shower Liner System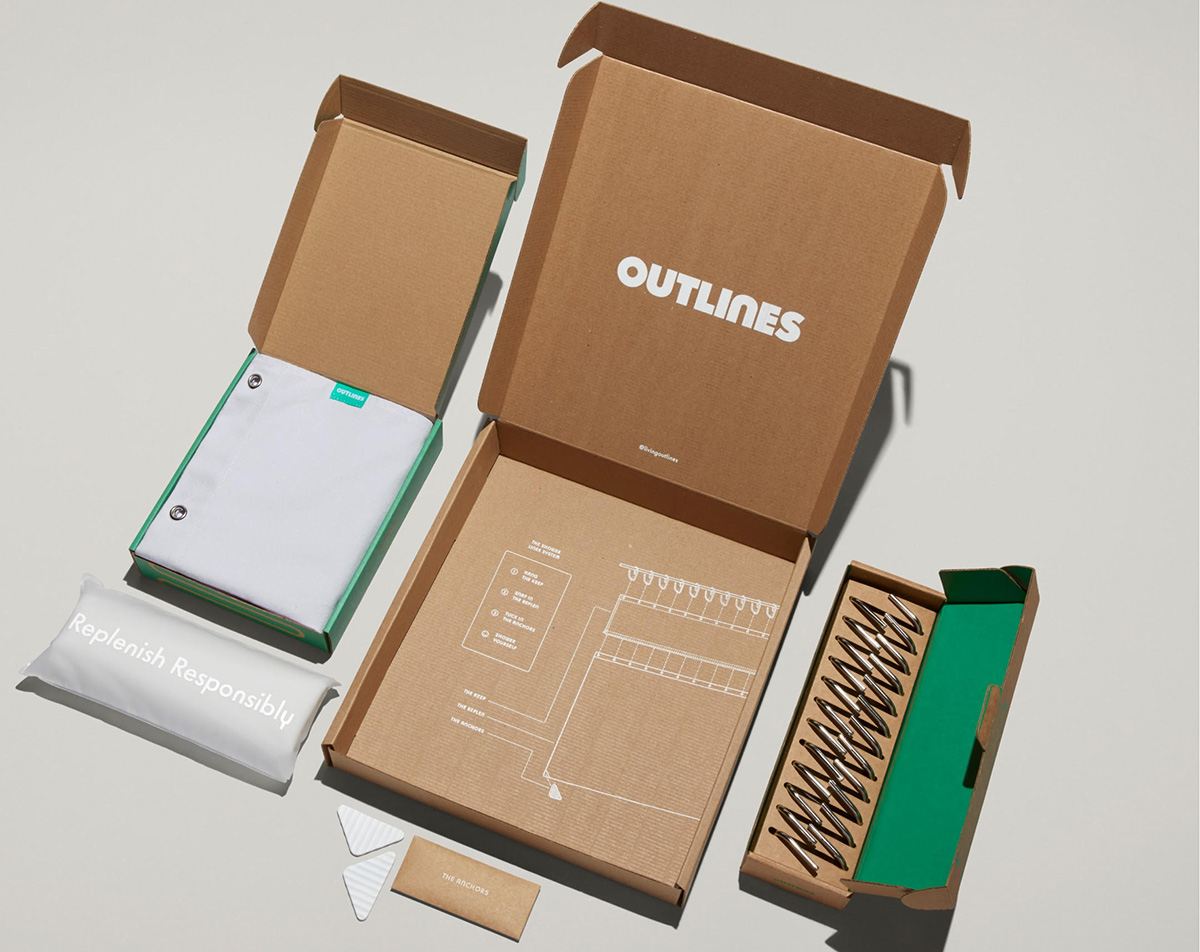 Holiday hosts can practice responsible replenishment amid our planetary plastic-waste crisis when you gift Outlines' thoughtfully designed Shower Liner System that provides users with a machine-washable cotton top piece and fully recyclable bottom to replace when it's time to ditch the grime. Set it and forget it with three-, six- or nine-month auto-deliveries. LivingOutlines.com, $50
---
Barbie Perfume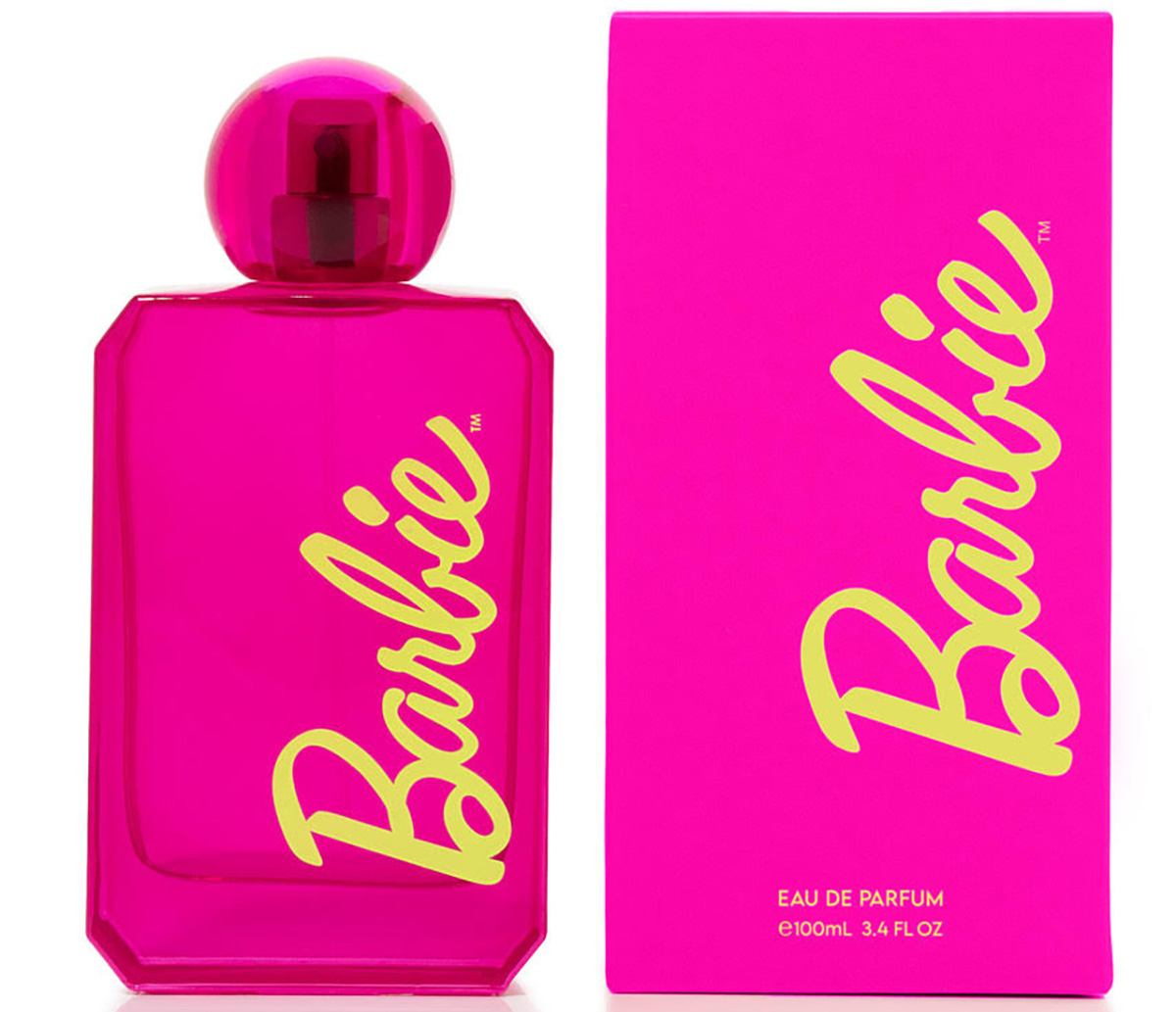 Fight the patriarchy doused in Barbie's sweet-and-fresh fragrance that, from top to bottom, features notes of strawberry nectar and red cherry, peony and pink magnolia, and sandalwood and soft musk for an extraordinary scent that's more than Kenough. DefineMeCreativeStudio.com, $65
---
AiRROBO Pet Grooming Vacuum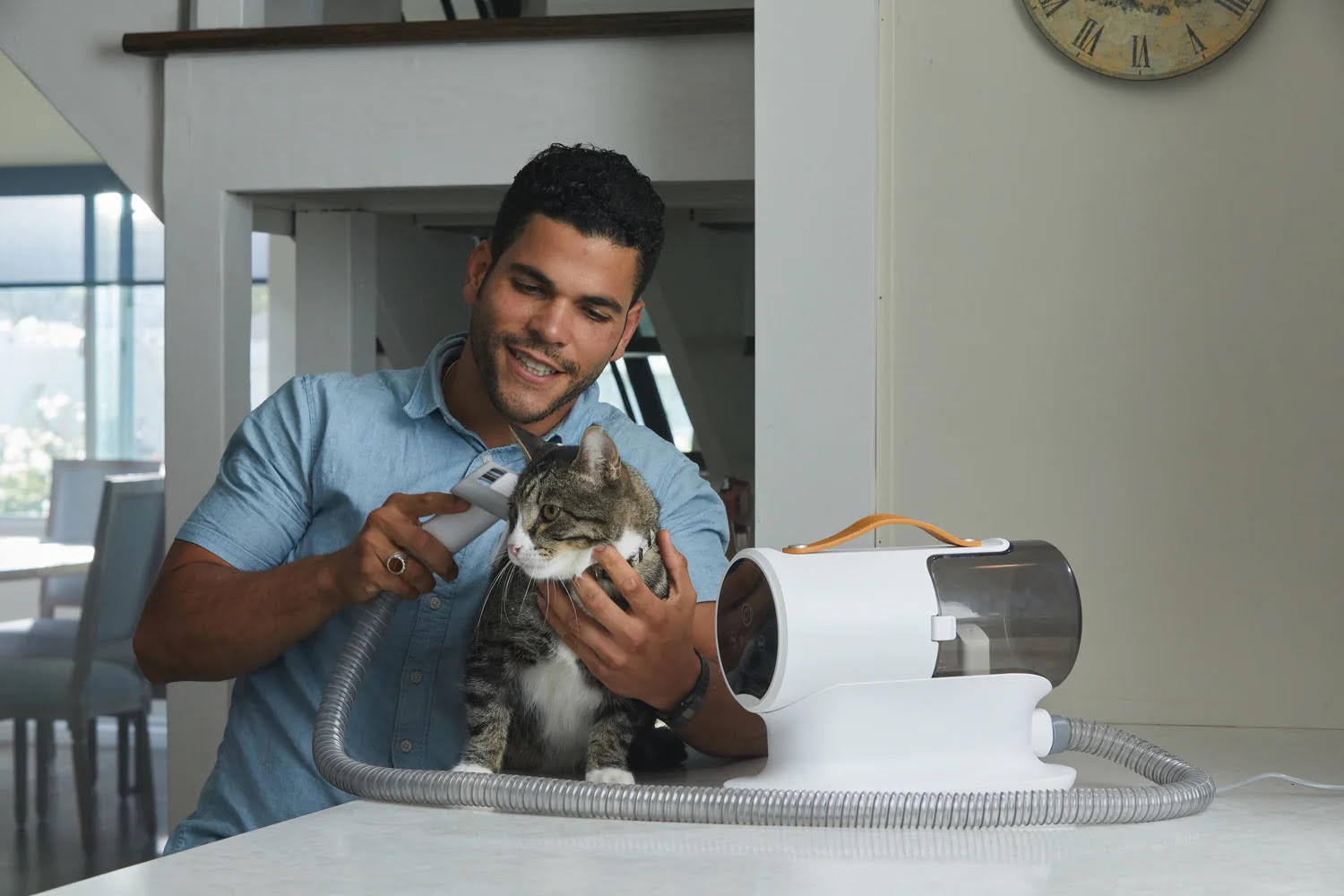 Posh pets enjoy salon-style luxury in the comfort of their homes when treated to a grooming session by the AiRROBO vacuum (think Flowbee for cats and dogs), a five-tool, one-stop solution for keeping furbabies' hair, dander, allergens and mites to a minimum. The portable pamperer includes an electric clipper, crevice and de-shedding tools, and grooming and cleaning brushes housed in a space-saving, HEPA-filtered capsule. US.Air-Robo.com, $110
---
Aura Smart Sleep Mask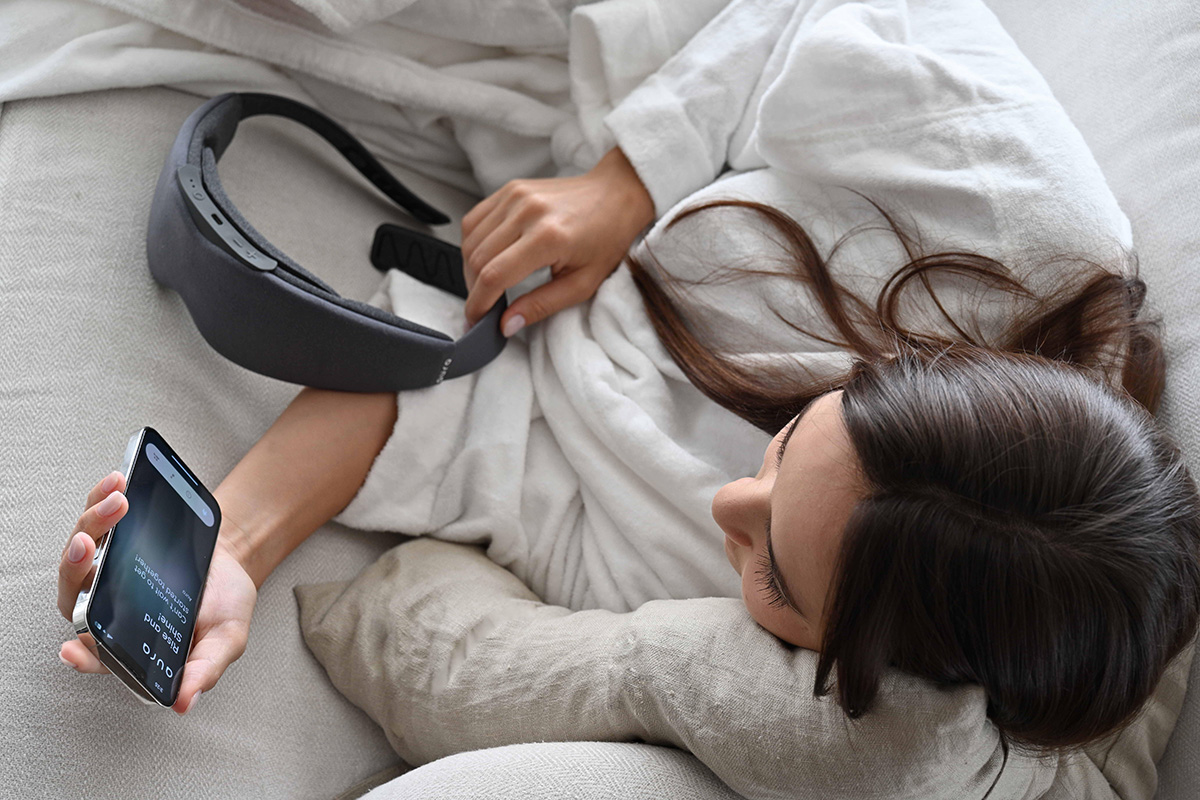 What does the future of total relaxation and deep sleep look like? Blackout darkness and complete serenity in a dream-state sanctuary when you spend your nights in the Aura Smart Sleep Mask with built-in speakers for guided meditation and snooze-inducing ASMR, zero-pressure eye cushioning, and light and sunrise therapy to help you wake rested and refreshed at home and (especially) away. Indiegogo.com, $190
---
Mikey Rox is an award-winning journalist and LGBTQ lifestyle expert whose work has been published in more than 100 outlets across the world. Connect with Mikey on Instagram @mikeyroxtravels.
Anatomy of a post-cancellation comedy tour: Ashley Gavin in D.C.
After doxxing and death threats, a focus on jokes that transcend identity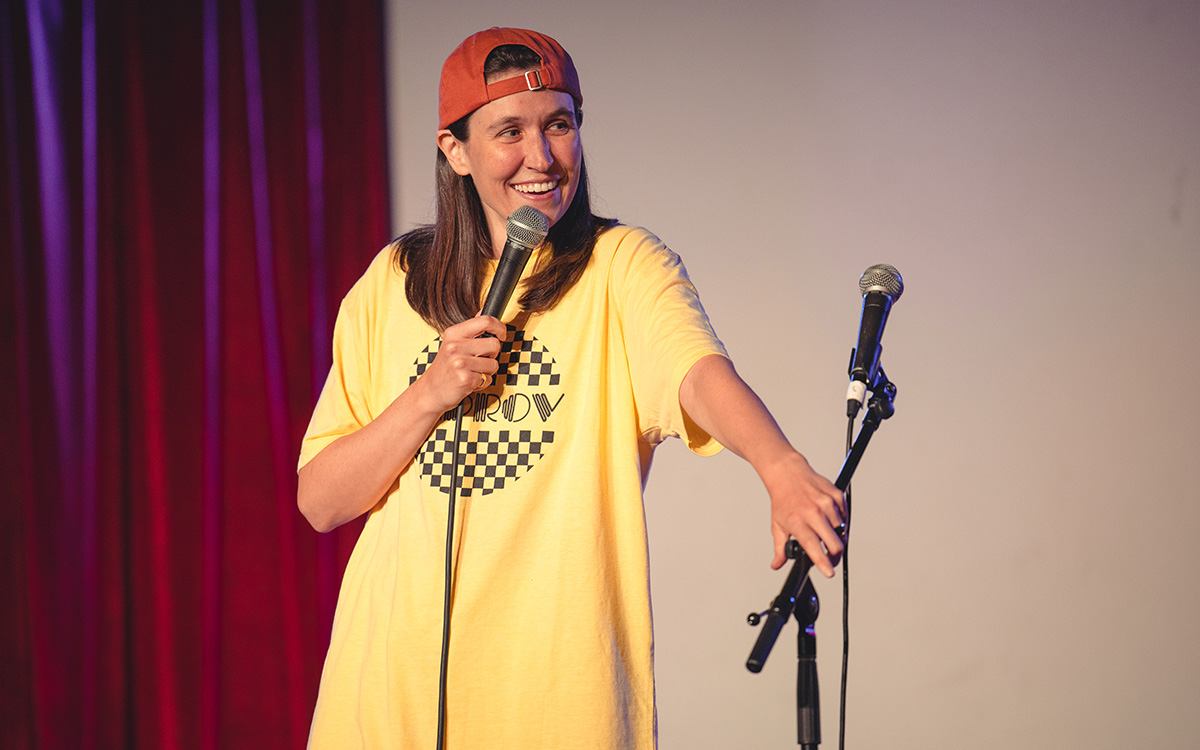 I was dressing up to go to Ashley Gavin's stand-up comedy show at the Lincoln Theatre when I got a text from Sydnie, Ashley's assistant. I didn't remember giving Sydnie my number — although I must have, surely? We had been in contact the past few days about setting up an interview with Ashley about her show here in D.C., and just today we had managed to schedule a time for tomorrow afternoon.
But suddenly the interview wasn't looking so sure. Sydnie was texting to ask for a list of my questions for the interview, and if I didn't provide them, I wouldn't be getting tickets to tonight's show. I had two hours to get back to her. "So sorry about that!" Sydnie texted.
The ultimatum caught me off guard — but perhaps it shouldn't have. Ashley Gavin was the subject of controversy this summer for some of her crowd work during a show in Indianapolis. After a fan cheered a little too loudly at a joke, Ashley informed her she was the "the most annoying fan who has ever been to one of her shows," and that she should "kill herself." When the fan responded, "I've already tried," Ashley responded that she didn't try hard enough, and implored her again and again to kill herself. The fan broke down in tears, and left the show.
The familiar cycle of celebrity cancellation played out. Calls were made on Reddit to boycott Ashley's shows. Ashley released an apology video. YouTubers scrutinized the apology clip-by-clip on their channels. Ashley reported getting doxxed in death threats. (The irony!) The fan Ashley accosted, Olivia Neely, raised money for suicide awareness online. And now Ashley Gavin is back on tour, for the first time since the incident. No wonder Ashley had her assistant screening my questions.
When Ashley took the stage at the Lincoln Theatre, it quickly became clear that her audience is kindling for controversy fire. All the way up front, in the first few rows, are Ashley's die-hard fans. Some of these fans have paid hundreds of dollars for meet-and-greet tickets after the show. They're on the younger side, and are largely lesbian or queer. They turned 21 during the pandemic, and they haven't necessarily been to a comedy show before. They're fans from online — of Ashley's TikTok, or her podcast. But all the way in the back are more casual viewers, people who aren't fans of Ashley specifically, but of comedy more generally. They might have bought their tickets last minute. They're a little older than the die-hard fans, a little less queer, and they're more familiar with the offline comedy club scene.
It's great that these two different groups can come together to enjoy a comedy show. But there's one big problem. The online die-hards and the offline comedy regulars have very different expectations for the show. And Ashley isn't looking to satisfy all of them.
On the one hand, the comedy regulars aren't necessarily used to the content of her show, which especially on this tour, is largely comprised of material about being lesbian. Ashley wants the straight people in the room to know these jokes are for them too. One of the few bits Ashley carried over from her first special to this new tour involves picking out a random straight man in the audience. She'll learn his name, and then check in on him after this or that joke later in the set as the 'representative straight man' in the crowd. "I'm speaking to the people who might not feel comfortable in the room," Ashley explained to me during our interview. "I'm saying like, hey, I know you're there, and this is for you. And I'm really glad that you're here, you know."
But if Ashley wants the comedy regulars to adjust to the content of her show, she also wants her online, die-hard fans to adjust to the form of her show, which is offline, at a comedy club or theater. Her die-hard fans are new to the comedy scene, and she wants to make a proper introduction. This isn't simply out of magnanimity. Ashley intends to put on the kind of show the comedy regulars are there to see. And if her fans from TikTok or her podcast are going to enjoy it, that means adjusting their expectations.
"I've read it in my comments [online] before," Ashley lamented. "I've read like, 'This was not a safe space.' Maybe because of gross things, or some of the darkness of the jokes. I'm frequently like, what made you think it was going to be a safe space? Art is not a safe space."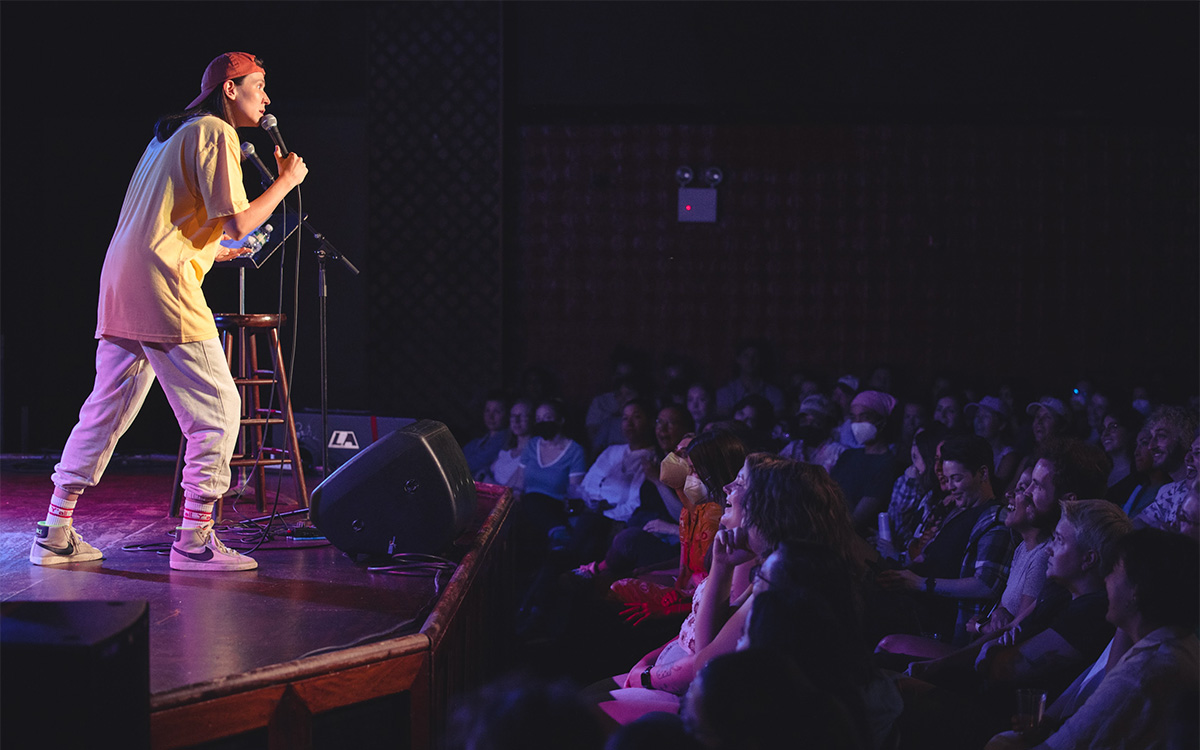 As Ashley sees things, part of going to a comedy show is letting go and not worrying about whether the jokes are offensive. It's giving the comedian the benefit of the doubt, especially if you know them from online. And she thinks letting go of your worries isn't giving up on your political convictions — it's empowering. "[My fans] are very into social justice, and very into doing the right thing, [and] I want to give them the opportunity to let go a little bit, and release some of their tension, and their pain, and their struggle."
So one of the more unique things Ashley will do as a comedian is address her online, die-hard fans directly at the beginning of her show. She'll tell them that she's on the right side of things, that she won't pull the rug out from under them, politically speaking. She'll tell them that they should feel free to laugh, to let it out, not cover their mouths. "I know who my audience is, and they want some safety. And they want some trust. And the fastest way that I can earn that trust is to be up front, and just say I'm not going to trick you tonight. The person you came to see, the person you think I am, I am that person." But it's a difficult balancing act. How do you promise your audience safety, while maintaining that a comedy show is not a "safe space"? It's no wonder the kindling might catch fire, despite Ashley's best efforts. You'd be forgiven for wondering whether there wasn't an easier way. Why ask fans who want safety to ride out a non-safe space?
I think it helps to understand what Ashley wants out of being a comedian. A major theme of Ashley's first comedy special was her frustration with being called a "lesbian comedian." She talks about wanting to be called a great comedian, not a lesbian one — someone who is in the running with other great comedians, whose jokes transcend any particular identity. And if you want to be a great comedian, and not "the lesbian comedian," it makes sense that you might want your mostly queer online audience to acclimate to the comedy club scene. She doesn't want to put on a lesbian show. She wants to put on a great comedy show.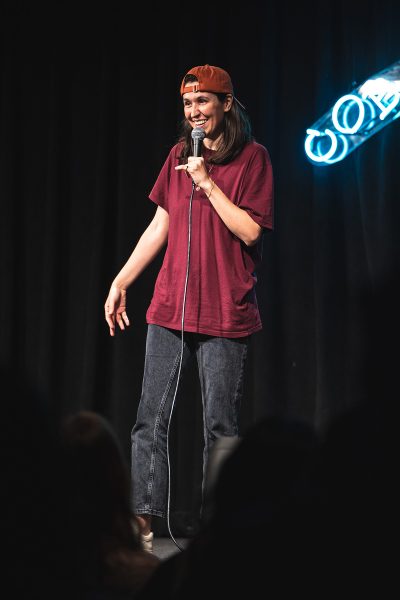 So what of Ashley's hopes for being a great comedian, post-cancellation? On her Chosen Family podcast, taped just one day before her show in D.C., Ashley gave a picture of where she thought things stood. "My audience has changed. I'm experiencing this new audience now that might be a better fit. Because it's the folks that saw what happened and kind of understand, OK, these were meant to be jokes," Ashley told her co-hosts. "The folks who don't see it that way aren't really at the show anymore, and the show is far more enjoyable for everybody there."
When I surveyed the audience after Ashley's show, her prediction seemed to bear out. Everyone I talked to either didn't know about the summer's controversy, or didn't care. "I know nothing of drama. That takes a lot of energy to follow," said Sunshine, a fan of Ashley's from over the pandemic. People wanted to chat about Ashley's crowd work, particularly the drunk girl from Missouri who just wouldn't give up. They had nothing to say about Indianapolis. Perhaps for Ashley Gavin, the post-cancellation cycle doesn't end with her remaining fans forgiving and forgetting. Just the forgetting, and moving on.
CJ Higgins is a postdoctoral fellow with the Alexander Grass Humanities Institute at Johns Hopkins University.