Dozens testify at Md. House hearing on marriage bill
Backers fear needed support may be eroding; referendum threat looms

Dozens of witnesses testified for and against a same-sex marriage bill before a committee of the Maryland House of Delegates in Annapolis on Friday as the bill's sponsors cautioned supporters not to become complacent.
Among the first to testify for the bill were the five lesbian members and one gay male member of the House of Delegates, who gave personal accounts of how they and their partners are considered "strangers" under the current Maryland law that bars same-sex couples from marrying.
Many of the same-sex marriage bill's opponents, while testifying against that measure, testified in favor of a separate bill under consideration at the hearing that was introduced by Del. Don Dwyer (R-Anne Arundel County). Dwyer's bill calls for a state constitutional amendment banning same-sex marriage.
The Civil Marriage Protection Act, which would legalize marriage for gay and lesbian couples, was approved one day earlier in the Maryland Senate by a vote of 25-21, prompting LGBT activists to celebrate what they called a historic victory.
But officials with the statewide LGBT advocacy group Equality Maryland expressed concern that an expected vote on the bill in the House of Delegates within the next two weeks appears much closer than originally expected.
Backers said that as of this week, the number of delegates who have publicly declared their support for the bill was just short of the 71 votes needed in the 141-member House.
"There's an effort to derail this bill like none I've seen before," said gay State Sen. Richard Madaleno (D-Montgomery County), the author and one of the lead sponsors of the marriage equality bill in the Senate.
In a telephone news briefing on Friday, Madaleno said the mainstream media have repeatedly reported an earlier assumption that support for the bill was greater in the House than in the Senate, and approval of the measure in the Senate guaranteed its passage in the House.
With opponents, including the Maryland Catholic Conference and the New Jersey-based National Organization for Marriage, applying enormous pressure on wavering delegates, Madaleno and Equality Maryland officials said support in the House might be in jeopardy.
A warning signal that support in the House could diminish surfaced earlier in the week when Del. Melvin Stukes (D-Baltimore City), a co-sponsor of the marriage bill for the past four years, withdrew his sponsorship.
Stukes told the Baltimore Sun he thought the bill would have given same-sex couples the right to obtain civil unions rather than marriage. Once he realized the measure would allow gays to marry he determined he made a mistake, he told the Sun.
"I'm very sorry that I got on the bill," he said.
Activists said privately that they were baffled over Stukes' change of heart on the bill because he represents a progressive-leaning district in Baltimore where the majority of residents would not object to his support for allowing gays to marry.
Del. Heather Mizeur (D-Montgomery County), one of the House's five lesbian members, said concern over possible erosion of support among delegates prompted supporters to scrap an earlier strategy calling for bringing the bill up for a vote at the very end of the House of Delegates session in April.
Doing that would shorten the time opponents have for gathering petition signatures needed to place the bill before voters in a referendum, making it more difficult to pull off a referendum.
Under Maryland's referendum law, the clock begins for obtaining petitions when a bill is passed by both houses and the governor signs it. The state constitution sets the deadline for turning in the required number of petition signatures — 3 percent of the registered voters in the state — by June 1 following the adjournment of the legislature, which usually takes place at the end of April.
Thus by passing the marriage bill in the House in early March, as supporters now hope to do, opponents could get more than a month of additional time to obtain the petition signatures than if the bill passed at the end of the session in late April. Gov. Martin O'Malley has said he would sign the bill if it reaches him.
If opponents succeed in gathering the required number of valid petition signatures, the bill is put on hold. It would not become law unless voters defeat the referendum question submitted by opponents, which would call for defeating the bill and defining marriage in the state as a union only between a man and a woman.
"Momentum is important," said Mizeur, in discussing the decision to put the marriage bill on a fast track in the House. "If we had the luxury of 83 public commitments to voting on this instead of 69 of the 71 that we need, sure, we could wait. But at this stage of the game, we need to just get it passed and worry about the referendum later."
Backers of the same-sex marriage bill also expressed concern about an e-mail that Dwyer sent to churches and religious groups that included an attached pamphlet called "What-same-sex 'marriage' has done to Massachusetts." The pamphlet describes a series of school-related programs and discussions for elementary and high school students touching on same-sex marriage that LGBT activists in Massachusetts say are distorted and sensationalized to draw opposition to same-sex marriage.
A second pamphlet that Dwyer attached to his e-mail, called "Little Black Book: V 2.0 Queer in the 21st Century," was prepared by an AIDS group and funded in part by the Massachusetts Department of Heath as a safe-sex and "coming out" guide for gay youth. It includes graphic drawings of how to put on a condom and describes the level of risk for HIV and other sexually transmitted diseases for various sexual acts.
The first pamphlet calls the "Black Book" pamphlet a "hideous work of obscene pornography" that the first pamphlet's author, Brian Camenker, says was a result of the pro-homosexual climate created by the legalization of same-sex marriage in Massachusetts.
Similar to a hearing on the bill three weeks ago before a Senate panel, more than 100 witnesses signed up to testify before Friday's hearing by the House Judiciary Committee. Also similar to the Senate hearing, House committee officials did not release the list of witnesses and their affiliations on the day of the hearing. The number of opponents appeared to outnumber the supporters by a small margin.
Like the earlier hearing, different religious advocates and clergy members testified on both sides of the issue. Many opponents argued that the bill lacked sufficient exceptions to allow individuals and businesses to refuse to provide services and accommodations related to a same-sex wedding if doing so violates their religious beliefs.
Several witnesses testifying before the House panel, such as Maggie Gallagher, president of the National Organization of Marriage, also testified at the Senate hearing.
"None of us have the right to redefine marriage," Gallagher testified on Friday. "You need to bring together male and female to keep the human race going."
Derrick McCoy, president of the Maryland Family Alliance, said he would not object to providing same-sex couples with the same benefits that married couples receive, but the benefits should be given through a means other than marriage.
"This is not a civil rights issue," he said.
At least a half-dozen witnesses testifying against the marriage bill identified themselves as ex-gays who left the gay "lifestyle" through counseling and embracing God. Among them was Anthony Falzarano, a former D.C. resident who helped found Parents and Friends of Ex-Gays.  He said he now lives in West Palm Beach, Fla., where he formed a new group called Parents and Fiends Ministries.
Del. Mary Washington (D-Baltimore City), who won election to the House last November as an open lesbian, testified as part of a panel at the start of Friday's hearing with the five other out lesbian or gay House members.
Washington, who is black, said she views the campaign for the right to marry for lesbians and gays as being no different than the civil rights campaigns waged by other groups in earlier years, including the black civil rights movement.
The other lesbian or gay delegates that testified were Mizeur; Anne Kaiser and Bonnie Cullison, both Democrats from Montgomery County; and Maggie McIntosh and Luke Clippinger, both Democrats from Baltimore City. Each said marriage equality for lesbians and gays would strengthen families and end a longstanding form of discrimination against same-sex couples.
Clippinger, a member of the House Judiciary Committee, walked from the witness table to the dais to join fellow committee members and Del. Joseph Vallario (D-Prince George's County), the committee chair. He presided over part of the hearing.
Morgan Meneses-Sheets, Equality Maryland's executive director, was among those testifying for the same-sex marriage bill. Others testifying for the bill included parents of gays and lesbians, ministers, and lesbian and gay couples.
Va. Senate subcommittee tables three anti-transgender bills
Measures would have banned trans athletes from school teams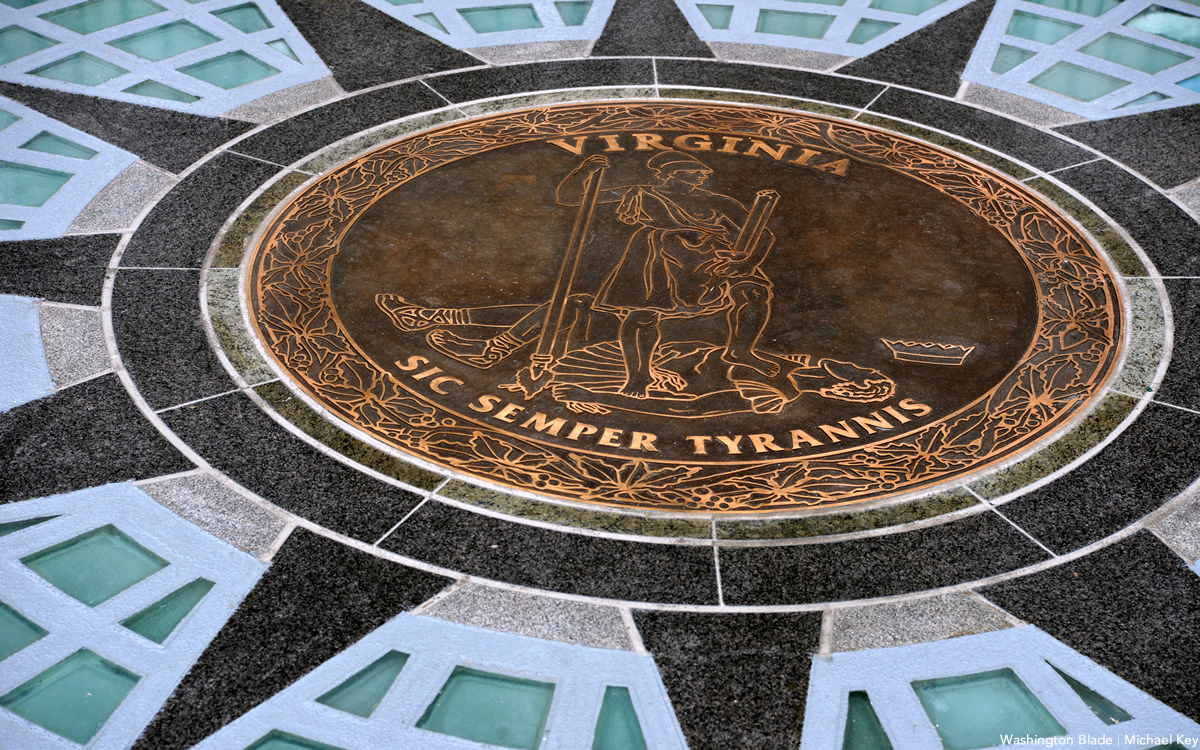 A Virginia Senate subcommittee on Thursday tabled three bills that would ban transgender athletes from school teams corresponding with their gender identity.
The Senate Education and Health Committee's Public Education Committee tabled state Sen. John Cosgrove (R-Chesapeake)'s Senate Bill 911, state Sen. Bryce Reeves (R-Louisa County)'s Senate Bill 1186 and state Sen. Mark Peake (R-Lynchburg)'s Senate Bill 962.
"We're one step closer to these bills being gone for good," said Equality Virginia in a tweet.
GOOD NEWS: A Senate subcommittee voted to pass by indefinitely THREE transgender athlete bans. We're one step closer to these bills being gone for good!

Over 3,000 emails were sent to committee members opposing these harmful bills! #TransYouthBelongVA

— Equality Virginia (@EqualityVA) January 26, 2023
'Talking Trans History' explores lives of D.C. advocates
Rainbow History Project holds first panel for city-funded Trans History Initiative
Longtime D.C. transgender rights advocates Earline Budd and Gabrielle 'Gibby' Thomas gave personal accounts of their transition as transgender women and their work as trans rights advocates Tuesday night, Jan. 24, at a "Talking Trans History" panel discussion organized by D.C.'s Rainbow History Project.
Joining them as a panelist was Rayceen Pendarvis, the acclaimed local event host, public speaker, and LGBTQ community advocate. Pendarvis, among other things, told of being nurtured and taught by dynamic transgender women who proudly affirmed their identity not only as trans people but productive citizens in the community at large.
Vincent Slatt, Rainbow History Project's director of archiving, served as moderator of the panel discussion. He told the audience of about 25 people who gathered at the Southwest Branch of the D.C. Public Library that the event was the first of many such panels planned by the project's recently launched Trans History Initiative.
Slatt noted that Rainbow History Project received a $15,000 grant for fiscal year 2023 from the Mayor's Office of LGBTQ Affairs to conduct the Trans History Initiative. The initiative plans to "better integrate the often-under-represented histories of trans people into our programming," according to a RHP statement.
Budd, 64, who has been a trans-identified activist since the 1970s, became involved in the 1980s with supporting people with HIV/AIDS before founding the D.C. organizations Trans Health Empowerment and Empowering the Transgender Community (ETC), for which she currently serves as executive director. She has received numerous awards for her work in support of the trans community and her self-proclaimed role as "the advocate" for the trans and LGBTQ community.
In her remarks at the panel discussion, Budd told of her childhood upbringing in a religious family where, like many trans people, her parents didn't approve of her early identity as a girl.
"I want to say that around eight or nine my mother found me to be different," Budd said. "The difference was she would lay my clothes out, my sister's clothes and my clothes for us to go to school. And when I would come downstairs, I would always have on my sister's clothes," Budd told the gathering.
"And she would say why do you have on your sister's clothes?" Budd continued. "I said mommy, it fits. No, it does not, you're a boy," Budd quoted her mother as responding. "And let me tell you, that went on and on and on," said Budd, who told how she eventually parted ways with her parents and left the house to embark on her role as one of D.C.'s leading trans advocates.
Among her many endeavors was successful discrimination complaints, including one against a D.C. skating rink and another against the D.C. Jail for discrimination based on gender identity. Budd told how she won in both cases, with strong backing from the D.C. Office of Human Rights.
Pendarvis, among other things, spoke about how an association with trans women as a young adult helped to shape Pendarvis's longstanding and award-winning role as co-founder of Team Rayceen Productions, including 10 years as leading host of "The Ask Rayceen Show," which highlighted topics promoting the LGBTQ and trans community in D.C.
Similar to Budd, Pendarvis has received numerous awards and honors, including recognition from the D.C. City Council, for work as a host and speaker at LGBTQ-related festivals, fundraisers and other events.
"As an activist and host, I have been blessed to do many things," Pendarvis told the panel discussion gathering. "For many who do not quite know how to identify or ask me to identify, first of all, I'm a human being," Pendarvis said. "I am a father of five and a mother of many."
Pendarvis added, "I'm a human being first and foremost, a child of God. And my trans sisters uplifted me first, embraced me first. I came out in a community where our transgender sisters were always on the front line."
Thomas, 65, told the panel session she is a native of North Brentwood, Md., located just outside D.C., but D.C. became her home since shortly after finishing high school. She began her work in the LGBTQ community in 1989 as a caregiver for people with HIV. She has since worked for the local organizations Us Helping Us, Transgender Health Empowerment, and Terrific, Inc. She currently works for Damien Ministries and its "Trans Specific" programming called Shugg's Place that, among other things, focuses on providing services for transgender older adults.
She told of her growing up as one of seven children in a family whose mother and father, she said 'were very loving." But like other trans kids, Thomas said her parents were uncomfortable over her desire to identify as a girl. A more understanding next door neighbor allowed Thomas to spend time in her house as Thomas helped with household errands.
"I would go to the store and things like that for her," Thomas said. "But what's most important, I could dress as I wanted to in her house. She would give me dresses that I could wear. And I could go up there and put on my dresses and watch TV," Thomas continued. "And then I would get to take my dress off and go home because mom and daddy wasn't standing for that."
At around the age of 10, Thomas said, she was aware of current events and observed that her father was a strong supporter and admirer of Martin Luther King Jr. and his civil rights leadership. "I said you can march with Martin Luther King for everybody else's rights but you are going to deny me mine," she recalled telling her father.
Thomas said she initially began patronizing D.C. gay bars after befriending gay men from her high school. A short time later, after realizing that the gay scene was not who she was, she discovered the then D.C. gay drag bars Louis' and The Rogue and had a chance to meet "people like me." But she said someone she met at one of those two bars introduced her to the then D.C. Black gay bar called the Brass Rail, where transgender women hung out.
"And I said, oh my God, I am home. This is heaven," Thomas told the panel gathering. "When I came to the Brass Rail I felt like I was home" as a trans person, Thomas said. "I met so many terrific people."
She went on to tell about the trials and tribulations of fully transitioning as a trans woman and her growth as a transgender activist with a career dedicated to supporting the trans and LGBTQ community.
Japer Bowles, director of the Mayor's Office of LGBTQ Affairs, spoke briefly at the start of the Talking Trans History panel discussion. He said the mayor's office was excited to be supporting the Rainbow History Project's newly launched Trans History Initiative.
"I'm really, really excited to work for a mayor who not only is fighting for things for our community, but truly funding these opportunities," Bowles said. "This is about you and our trans communities. So, I'm here to listen."
Slatt also announced at the panel session that Rainbow History Project has a paid job opening for one or more positions to help run the city funded Trans History Initiative. He said information about the job opening for people interested in applying can be obtained through RHP's website. He said a video recording of the panel session would be posted on the website in a week or two.
Va. House subcommittee kills anti-transgender bill
Committee members unanimously rejected HB 1434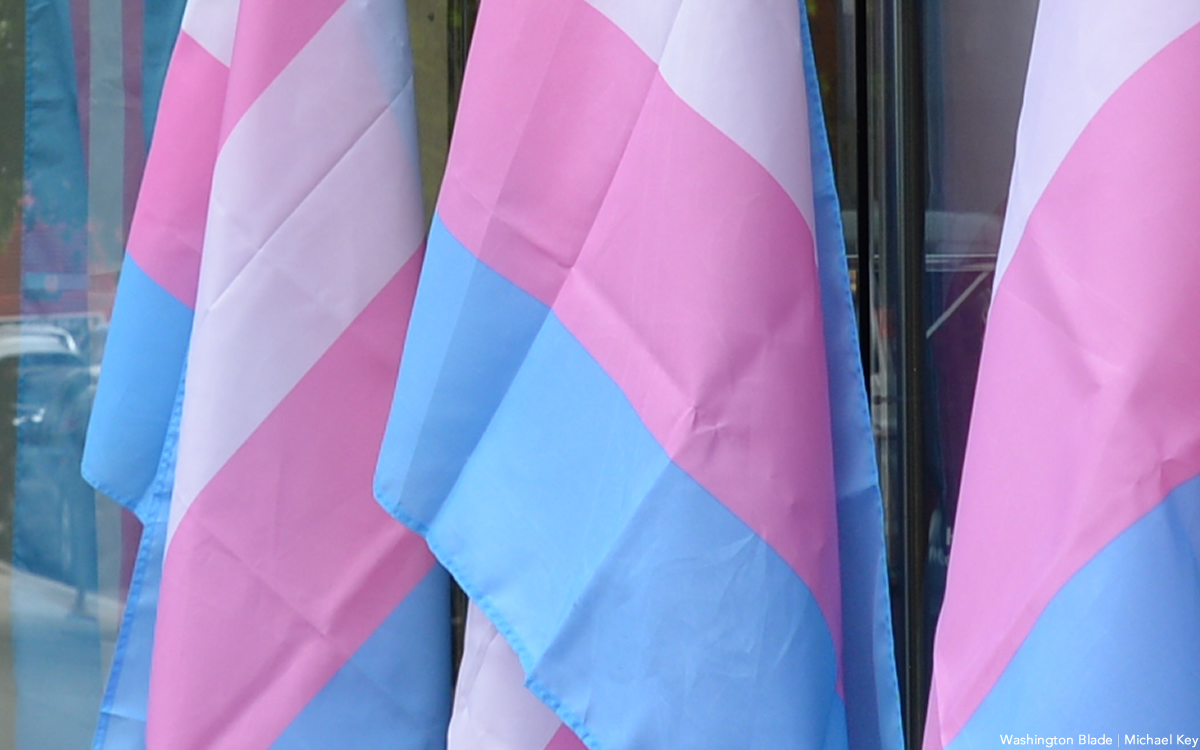 A Virginia House of Delegates subcommittee on Wednesday killed a bill that would have required transgender students to obtain a court order to update their name in school records.
Equality Virginia in a tweet noted the House Early Childhood/Innovation Subcommittee voted unanimously to kill state Del. Jason Ballard (R-Giles County)'s House Bill 1434.
"This bill served no educational purpose and was entirely unnecessary," said Equality Virginia Executive Director Narissa Rahaman in a statement. "LGBTQ+ students thrive when they are provided safe, affirming and supportive learning spaces, which includes allowing them to go by their chosen name without jumping through legal hoops."
"HB 1434 would have run counter to that by creating a hostile school environment," added Rahaman. "By tabling this bill the subcommittee has sent a strong message that LGBTQ+ students belong in Virginia."
"Trans and nonbinary students should be able to go to school and be called by their chosen names, without fear of being outed," said the American Civil Liberties Union of Virginia after the vote.
🎉WIN: HB1434, which would require a court order to update a student's name on ANY school record, died in subcommittee on a unanimous 9-0 vote.

Trans & nonbinary students should be able to go to school and be called by their chosen names, without fear of being outed. pic.twitter.com/2y65nUpZFh

— ACLU of Virginia (@ACLUVA) January 25, 2023