House panel adopts anti-gay amendments in defense bill
Amendments reaffirm DOMA, could disrupt 'Don't Ask' repeal

A House defense committee approved on Wednesday a series of anti-gay amendments as part of major Pentagon budget legislation aimed at disrupting the process for repealing "Don't Ask, Don't Tell" and at demonstrating support for the Defense of Marriage Act.
The most high-profile amendment came from Rep. Duncan Hunter (R-Calif.), who introduced a measure that would expand the certification requirement needed for repeal to include input from the four military service chiefs. The Republican-controlled House Armed Services Committee voted 33-27 in favor of adopting the measure as part of the fiscal year 2012 defense authorization bill.
The vote in favor of the Hunter amendment was mostly along party lines, although Reps. Todd Platts (R-Pa.) and Chris Gibson (R-N.Y.) voted against the measure. Rep. Mike McIntyre (D-N.C.) was the sole Democrat to vote in favor of the measure.
The repeal legislation signed into law in December allows for repeal of "Don't Ask, Don't Tell" after 60 days pass following certification from the president, the defense secretary and the chair of the Joint Chiefs of Staff. Hunter's amendment would expand the certification requirement to include input from the uniform chiefs of staff for the Army, Navy, Air Force and Marine Corps.
Hunter, a Marine Corps veteran of Iraq and Afghanistan, billed the amendment as a means to ensure the uniform military leaders — which he described "the ones that are actually responsible for the men and women under their care" — are able to express their opinion before moving forward with "Don't Ask, Don't Tell" repeal.
"Right now as it stands, the only folks that have to sign on to this are the president, who has never been to war or in ground combat, Adm. [Mike] Mullen, who, with all due respect to him, has never been to ground combat in Iraq or Afghanistan, and Secretary Gates, a political appointee, who is a very fine gentleman, but has never been in ground combat in Iraq or Afghanistan," Hunter said. "I, and others in this room, have more combat experience than the people who would sign off on the repeal of 'Don't Ask, Don't Tell.'"
Hunter emphasized his amendment would require the service chiefs to issue certification only based on their belief that "Don't Ask, Don't Tell" repeal wouldn't harm morale and unit cohesion for combat arms units under their jurisdiction. According to the Pentagon survey published in November, these units are the most skeptical about whether open service would cause a disruption in the U.S. military.
Involving the military service chiefs in the "Don't Ask, Don't Tell" repeal certification process could disrupt or delay open service in the U.S. military because some uniform leaders of the military — notably Marine Corps Commandant Gen. James Amos — expressed opposition to passing repeal legislation last year. Amos has since said the Marine Corps would work to implement open service.
Despite the concerns that were expressed last year, each of the service chiefs testified in April that the process for enacting "Don't Ask, Don't Tell" repeal has been proceeding smoothly. Some service chiefs — including Chief of Naval Operations Adm. Gary Roughead — have said they oppose any effort to expand the certification requirement and they believe the defense secretary would adequately represent their views in the certification process.
Many Republican committee members voiced support for the Hunter amendment as they expressed opposition to implementing open service in the U.S. military.
Rep. Doug Lamborn (R-Colo.) said he supported the amendment because the president, the defense secretary and the chairman of the Joint Chiefs of Staff had already backed "Don't Ask, Don't Tell" repeal before Congress acted to end the military's gay ban.
"I always felt the deck was stacked when the three people who were supposed to sign off on it, agreed to and had all been on record ahead of time saying what their preference was," Lamborn said. "This broadens it, and, I think, adds more objectivity to the whole matter, and I think that that's really good thing."
Rep. Steve Palazzo (R-Miss.) said he opposes "Don't Ask, Don't Tell" repeal because he hasn't encountered one American or U.S. service member who wants an end to the anti-gay law. Despite his remarks, polls found that around 80 percent of Americans favored ending the military's gay ban at the time Congress repealed the statute.
Palazzo added he had a visit earlier today from about 85 veterans of World War II and said he believes they'd be displeased with "Don't Ask, Don't Tell" repeal.
"I don't think that they would look upon this as progress," Palazzo said. "I don't think they'd look at this as the sacrifices they made for our families, for our country, for our allies, future generations of Americans — to see their military go down in flames by implementing [an end] to the DADT policy. Our men and women in uniform deserve better."
But Democrats on the committee defended repeal of the law that Congress passed last year and said the current repeal process is working well.
Rep. Adam Smith (D-Wash.), ranking Democrat on the House Armed Services Committee, said the Hunter amendment troubled him because it suggests the president and the defense officials identified in the repeal law aren't capable of making critical defense decisions.
"It's a very, very dangerous thing to say that the president of the United States, the commander in chief; the secretary of defense; and the chairman of the Joint Chiefs of Staff are somehow not quite qualified to make important military decisions," Smith said. "These are the same people that decide whether or not we go to war. They made a decision on whether or not to kill Osama bin Laden."
Rep. Chellie Pingree (D-Maine) directly responded to the view expressed by Palazzo that World War II veterans would be unhappy with "Don't Ask, Don't Tell" repeal.
"Let's not fool ourselves," Pingree said. "Some of those soldiers were gay as well, and many of them took a long time to admit to that, or come out on that, but they've all been courageous in doing so and I think that they can't be characterized as a generation that doesn't want to see this change in the military."
Although the committee adopted the amendment as part of defense authorization, passing such a provision into law would be challenging because the Senate would have to agree to it during conference negotiations and Obama would have to sign the measure.
Further, defense officials have testified that certification could happen mid-summer, and the final version of the defense authorization will likely not reach the president's desk until after that time, rendering Hunter's provision useless.
Alex Nicholson, executive director of Servicemembers United, expressed skepticism that the adoption of the Hunter amendment would impair the U.S. military's ability to move toward open service.
"Despite the passage of this amendment within the ever-hostile House Armed Services Committee, it is highly unlikely that such an amendment would ever pass the Senate and be signed by the president," Nicholson said. "The offering of this amendment was a shameful and embarrassing waste of time. The service chiefs have unequivocally said that they do not want this extra burden forced upon them, so if Congress really values their advice on this issue they should take it and forget this unnecessary and unwanted amendment."
Hunter's amendment was one of three anti-gay amendments the House Armed Services Committee approved on Wednesday as part of the defense authorization bill. Other measures affirmed the panel's commitment to DOMA, which prohibits federal recognition of same-sex marriage.
The DOMA-related amendments were apparently inspired by Navy guidance on same-sex marriage that was made public this week.The guidance, which is dated April 13 and signed by Chief of Navy Chaplains Rear Adm. Mark Tidd, indicated military bases could be used for same-sex marriage ceremonies in states where such unions are legal and that Navy chaplains can officiate same-sex marriage ceremonies if they so choose.
However, following an outcry from conservatives, the Navy rescinded the guidance and said further legal review on the issue was necessary.
Rep. W. Todd Akin (R-Mo.) introduced an amendment mandating that marriage ceremonies on military installations must comply with DOMA and that chaplains can only officiate in their official capacity over such ceremonies if they comply with the anti-gay law.
The committee adopted the amendment as part of the Pentagon budget legislation by a vote of 38-23. Republican members of the panel were unanimous in their support for the measure. Reps. McIntyre, Larry Kissell (D-N.C.) and Mark Critz (D-Pa.) joined with the GOP to vote in favor of the amendment.
Akin said the amendment was necessary because he believes the recent Navy guidance demonstrates that the U.S. military was willing to skirt federal law.
"There is a federal law on the books and the military has decided they're going to ignore that law," Akin said. "That's a very serious question. Does that mean that the law code on our books is an a la carte menu? Does that mean that the military can decide they're going to change the rules of engagement and how they're going to interrogate prisoners or [enforce] whatever particular law suits their fancy?"
Rep. Susan Davis (D-Calif.), who opposed the amendment, said the Navy guidance was the result of the Pentagon looking at how the U.S. military would look after "Don't Ask, Don't Tell."
"We asked them to deal with these issues and to speak specifically to them," Davis said. "So, when a facility is made available to such events, individuals who meet all the requirements for use of those facilities should not be denied access to the facility because of sexual orientation."
Davis added the amendment restricts the right of chaplains to exercise freely their religious beliefs if they want to officiate at same-sex marriage ceremonies.
"Many chaplains represent faith traditions in which marriages between same-sex couples are celebrated and to prohibit them from doing so — to do that would be an attack on their rights with this amendment," Davis said.
Although the Navy has said it will revisit the guidance, Davis said she's confident the service will reach the same conclusion it had come to before.
Another amendment came from Rep. Vicky Hartzler (R-Mo.), whose measure restated that the definition of marriage under DOMA as a union between one man and one woman applies to Defense Department regulations and policies.
The panel adopted the measure as part of the defense authorization bill by a vote of 39-28. The Republican members of the panel were unanimous in their support. Reps. McIntyre, Kissell and Silvestre Reyes (D-Texas) as well as Del. Madeleine Bordallo (D-Guam) joined the GOP to vote in favor of the measure.
Hartzler said the intention of the amendment was to reaffirm congressional support for DOMA and opposition to same-sex marriage.
"I think that this is a time for us in this Congress, the 112th Congress, to give our stance that we believe this is a wise policy and that marriage should be between a man and a woman," she said.
But Smith, who opposed the measure, disputed the idea that the federal government should be involved in state regulation of marriage and questioned why the committee was taking up the issue when the panel's area of jurisdiction is the U.S. military.
"I don't think we need to be inserting into the Defense Authorization Act a Congress-wide view on how marriage should be defined, however we may feel," Smith said.
Aubrey Sarvis, executive director of the Servicemembers Legal Defense Network, was particularly critical of what he said was invoking the more controversial debate over marriage in an attempt to derail "Don't Ask, Don't Tell" repeal.
"These adopted amendments to delay and derail repeal are a partisan political attempt to interject the same-sex marriage debate and other unrelated social issues into the NDAA where they have no place," Sarvis said. "Make no mistake — these votes should be a wake-up call to supporters of open service that our work is not done. Our commitment to timely certification and repeal must be redoubled as we move to the House floor to defend the progress we have made to ensure that LGB patriots can defend and serve the country they love with honesty and integrity."
Another anticipated anti-gay amendment didn't see introduction before the committee on Wednesday. Palazzo was expected to introduce an amendment that would require conscience regulations for service members who have religious or moral objections to open service. His office didn't immediately respond to the Washington Blade's request for comment on why the measure wasn't introduced.
After adopting the anti-gay amendments, the committee voted to report out the defense authorization bill to the floor by a vote of 60-1. Rep. John Garamendi (D-Calif.) was the sole panel member to vote against the legislation.
The Republican-controlled House will likely pass the defense authorization bill as a whole when the measure reaches the floor. A vote on the legislation could happen as soon as the week of May 23.
CDC echoes call for MSM to limit sex partners in monkeypox guidance
Controversial guidance also issued by WHO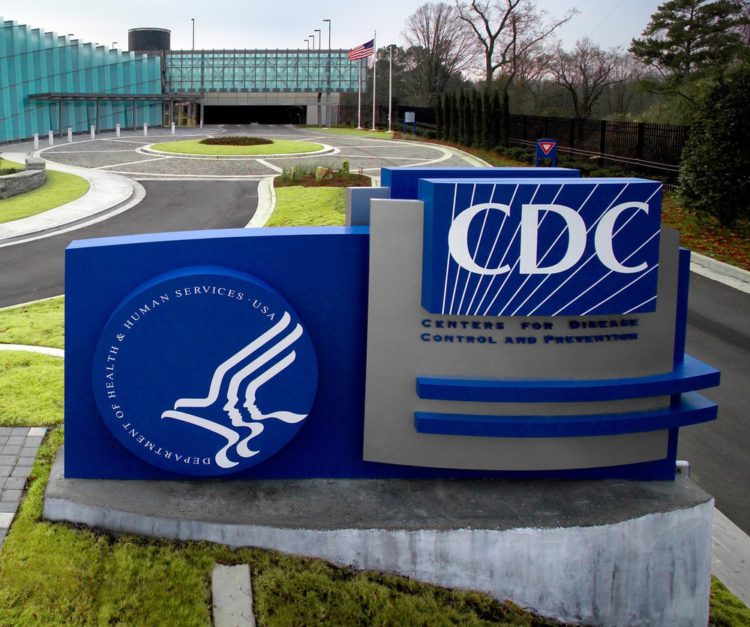 The Centers for Disease Control & Prevention is now echoing the controversial call for men who have sex with men to limit their sexual partners amid the monkeypox outbreak.
The agency made the call as part of new comprehensive monkeypox guidance issued on Friday, which lists "limit your number of sex partners to reduce your likelihood of exposure" as among several ways to reduce risk, with vaccination at the top of the list.
"Vaccination is an important tool in preventing the spread of monkeypox," the guidance says. "But given the current limited supply of vaccine, consider temporarily changing some behaviors that may increase your risk of being exposed. These temporary changes will help slow the spread of monkeypox until vaccine supply is adequate."
The call to limit partners was previously made by the World Health Organization and has been controversial as observers say it may stigmatize sex among gay and bisexual men, who are disproportionately affected by monkeypox.
Demetre Daskalakis, deputy director of the White House task force on monkeypox, outlined the new guidance on Friday in a conference call with reporters.
Asked by the Washington Blade whether the Biden administration agrees with WHO about the need for men who have sex with men to limit their sexual partners, Daskalakis alluded to the multi-faceted aspects of the CDC guidance.
"It mentions that folks should consider reducing multiple partners and anonymous new partners as one strategy to prevent exposure to monkeypox," Daskalakis said. "So I think really, there's a broad range, and I think one of the things that's really important about the CDC guidance is it's designed to really meet people where they are and see what we can do to have individuals to create their own prevention plans, understanding that there's not one answer for preventing monkeypox, that it requires a lot of domains to really achieve the goal of preventing new infections."
Vaccinations for monkeypox are a key component of the CDC guidance, even though the limited availability has not kept up with the growing demand for the shots as the outbreak continues. Daskalakis conceded on the call there is "supply and demand mismatch" for vaccines, but maintained the Department of Health & Human Services announcement declaring monkeypox a public health crisis would be a tool to address the shortage.
A key concern among reporters on the call was the Biden administration not emphasizing the disease is almost exclusively at this point affecting gay and bisexual men, as well as concerns about stigma and misinformation about monkeypox.
Daskalakis, drawing on his experience as a medical expert during the HIV/AIDS crisis, emphasized stigma should play no part in messaging.
"I know from my own experience in public health and personally that stigma is actually what drives so much of infection and really creates false starts and false information that really gets people to go down paths that end up really vilifying people's lives and behavior," Daskalakis said. "And so, coming from the experience, both professionally and personally, it is my mission, to not allow stigma to be a part of this or any response that I work on."
University of Alabama allows students to use "chosen names" on student ID
"Having something that accurately reflects who you are as a person and how you want to make sure that the world sees and respects you is obviously monumentally important, right?"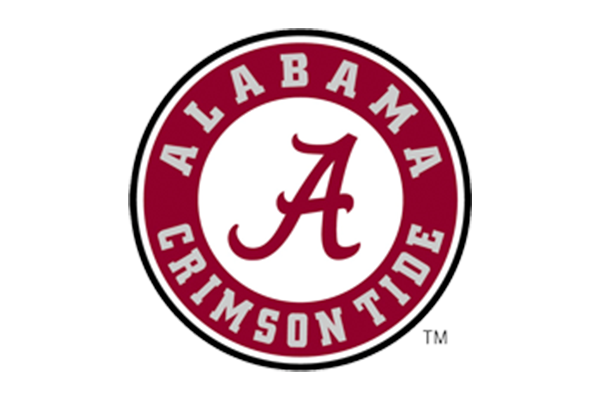 Students, faculty and campus members at University of Alabama are now able to put their preferred names on mobile Action Cards, which are the official campus ID cards, for free.
The university's assistant director of communications Shane Dorrill wrote in email that this option, available on physical cards for several years, will be available online as well after a software update.
ACT Card communications specialist Courtney Petrizzi said the ACT Card office recognized the importance of having the feature, which was previously available on physical cards, on mobile ACT Cards. 
"This change is an update that we created to reflect our campus community's needs," Petrizzi said.
The Action Card office announced this change on May 19. They updated the policy in partnership with UA Safe Zone, a resource center for LGBTQIA+ individuals and their allies on campus. 
Eli Strong, one co-founder of UA Safe Zone said during an interview with AL, "Having something that accurately reflects who you are as a person and how you want to make sure that the world sees and respects you is obviously monumentally important, right?" 
Strong is a transgender man who graduated from University of Alabama. He believed that this change is important because it's a safety issue. It's a way for the university to acknowledge people and a way for people to feel affirmed by the documentation they carry around each day.
"It's an exploratory time where you should be focused on learning and not be focused on the fear of being misgendered or harassed because of who you are," Will Thomas, one of the co-founders of the University of Alabama LGBTQ+ Alumni Association, claimed that affirming documentation can help students have a positive experience.
This policy change comes after a series of anti-gay lesigilations passed in Alabama, including the Don't Say Gay amendment and transgender bathroom restrictions.
Campus members can use Action Cards for various daily needs, such as meal plans and dining dollars, building access, sporting and entertainment events and health center access.
U.S. declares monkeypox a public health emergency
Number of cases of disease among MSM climbs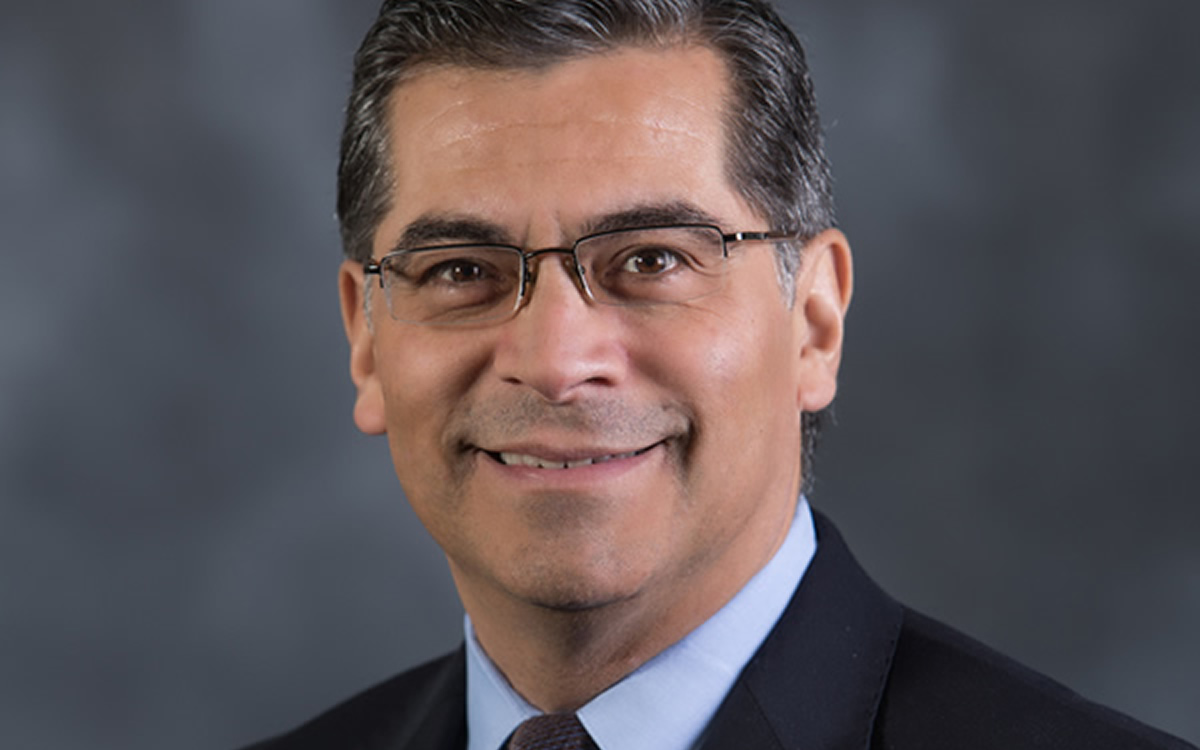 The United States has designated monkeypox a public health emergency as the number of cases of the disease, which has primarily affected men who have sex with men, continues to climb.
The news was first reported by the New York Times. Secretary of Health & Human Services Xavier Becerra announced he'd declare monkeypox a public health emergency in a conference call on Thursday with reporters.
"I will be declaring a public health emergency on monkeypox," Becerra said. "We're prepared to take our response to the next level in addressing this virus, and we urge every American to take monkeypox seriously and to take responsibility to help us tackle this virus."
Robert Fenton, the recently appointed White House National Monkeypox Response Coordinator, said amid criticism the Biden administration has been too slow in responding to monkeypox the new declaration would open up opportunities in confronting the outbreak.
"The public health emergency will allow us to explore additional strategies to get vaccines and treatments more quickly out in the affected communities, and it will allow us to get more data from jurisdictions so we can effectively track the suffering," Fenton said.
During the call, Becerra said an estimated 6,600 cases of monkeypox have been reported throughout the country, and more than 600,000 vaccines have been delivered to localities. The United States, Becerra said, now has the capacity to administer 60,000 tests for monkeypox each week.
The Biden administration has faced criticism for not moving quickly enough to collect and distribute and for not more explicitly naming gay and bisexual men as being primarily affected by the disease. The New York Times reported this week the Department of Health & Human Services failed to act early on bulk stocks of vaccine.
"The government is now distributing about 1.1 million doses, less than a third of the 3.5 million that health officials now estimate are needed to fight the outbreak," the Times reported. "It does not expect the next delivery, of half a million doses, until October. Most of the other 5.5 million doses the United States has ordered are not scheduled to be delivered until next year, according to the federal health agency."
Sen. Richard Burr (R-N.C.), top Republican on the Senate Health, Education, Labor & Pensions Committee, has been among the critics of the Biden administration's approach to the outbreak.
Although the Biden administration has issued a rudimentary plan on monkeypox, Burr said in a statement the Department of Health & Human Services hasn't laid out an effective plan to Congress.
"I have asked HHS repeatedly for their strategic plan to combat monkeypox and have yet to receive an answer," Burr said. "On July 13, I sent a letter to Secretary Becerra asking detailed questions about the outbreak and the Biden administration's response. In the three weeks since that letter was sent, monkeypox cases have increased by more than 470 percent to 6,617 reported cases today. Still, the administration continues to stonewall Congress."
White House Press Secretary Karine Jean-Pierre defended the Biden administration's early approach to the monkeypox Thursday under questioning from CNN during the regular briefing with reporters.
"Within two days of the first confirmed case of monkeypox in the U.S., we began deploying vaccine to states and jurisdictions and prepositioning tens of thousands of additional doses in the Strategic National Stockpile," Jean-Pierre said. "The initial science led us to believe…based on recent past monkeypox outbreaks, that those doses would be sufficient to meet the needs of the country as what we knew at that time."
Jean-Pierre added, however, infections diseases are dynamics and inherently predictable and the Biden administration "quickly moved" to order tens of thousands of new doses when officials saw that happening with monkeypox.
Asked by CNN whether President Biden think his administration acted urgently in its approach to monkeypox, Jean-Pierre replied, "What we're saying to you is that I laid out how dynamic and how rapidly changing this virus has been."
"So yes, the President has confidence in HHS, and let's not forget, we just brought on the monkeypox coordinators, the response team, which is also going to make a difference," Jean-Pierre added.
Jennifer Kates, director of global health & HIV policy for the Kaiser Family Foundation, was among those praising the announcement from the Biden administration.
"Monkeypox is quickly spreading throughout the United States, with significant health implications for those it impacts most – so far, primarily gay and bisexual men and other men who have sex with men – and limited supplies of treatments and vaccines," Kates said. "This latest move by the federal government is an important one for providing new flexibilities and allowing federal, state, and local health officials to take additional actions to address the outbreak. "